10 Exquisite Glamping Destinations in Virginia: Luxurious Outdoor Experiences Awaits!
Posted by Katie Wedge on Friday, September 1, 2023 at 8:36:17 AM
By Katie Wedge / September 1, 2023
Comment
10 Exquisite Glamping Destinations in Virginia: Luxurious Outdoor Experiences Awaits!
Escape to the great outdoors without sacrificing comfort and luxury. We've curated a list of the most breathtaking glamping spots in Virginia, featuring lavish yurts, tipis, treehouses, campers, and cabins that provide all the amenities and coziness of home.
1. Rose River Farm Cabins—Syria
Indulge in the epitome of glamping at Rose River Farm Cabins. Nestled amidst the Blue Ridge Mountains, these exquisite cedar-and-glass yurts offer spaciousness and privacy. Each yurt boasts over 1,100 square feet of luxury, with stunning views of either a pond, meadow, or mountain.
Rates: $275/night; $1,500/week | BOOK NOW
2. Shenandoah Yurt—Stanley
Escape to Shenandoah Yurt, a unique retreat just a stone's throw away from Shenandoah National Park. Bask in the breathtaking mountain views and enjoy upscale amenities such as a hot tub, pool table, full kitchen, and a 75" TV with all your favorite streaming services. This family- and pet-friendly yurt even offers e-bikes, outdoor activities, and an EV charging port.
Rates: From $482 a night | BOOK NOW
3. Sandy River Outdoor Adventure Resort Tipis—Farmville
Experience the perfect glamping getaway at Sandy River Outdoor Adventure Resort. Their six luxurious tipis cater to groups of two to six people, featuring separate bedrooms, full bathrooms, kitchens, and cozy living room areas with TVs and couches. Stay cool in the summer with air conditioning and warm in the winter with heated floors.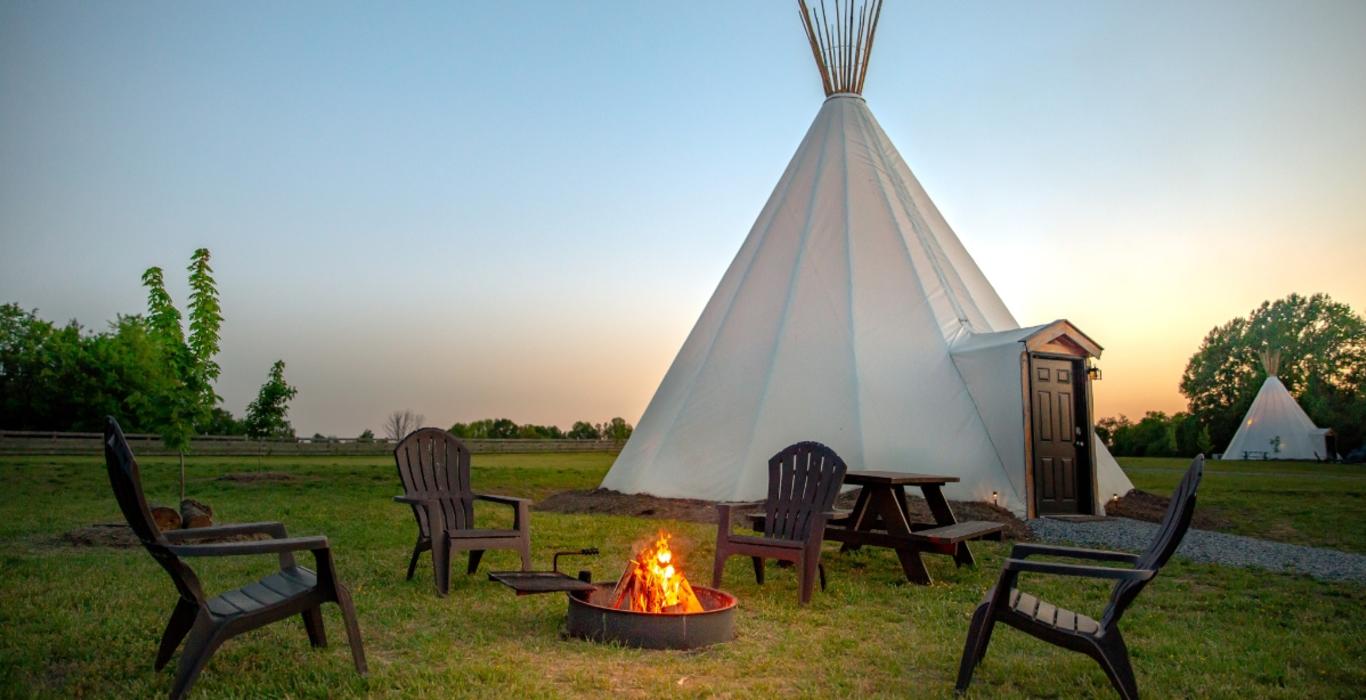 Rates: From $224-$284/night | BOOK NOW
4. The Golden Eagle Tree House—Meadows of Dan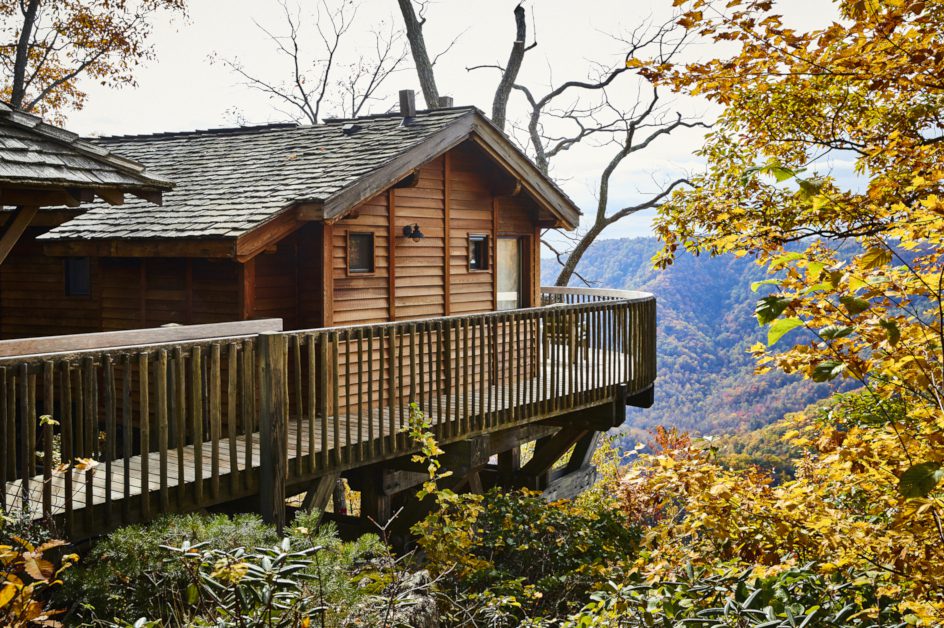 Discover the ultimate luxury at Primland Resort's Golden Eagle Tree House. Built around the limbs of a majestic oak tree, this private sanctuary offers unparalleled views, indulgent amenities such as a soaking tub, and even a Ford Explorer for your convenience. Make this bucket list stay a reality.
Rates: From $617/night | Call 866-960-7746 for Reservations
5. Sanctuary Tree House at The Country Place—Luray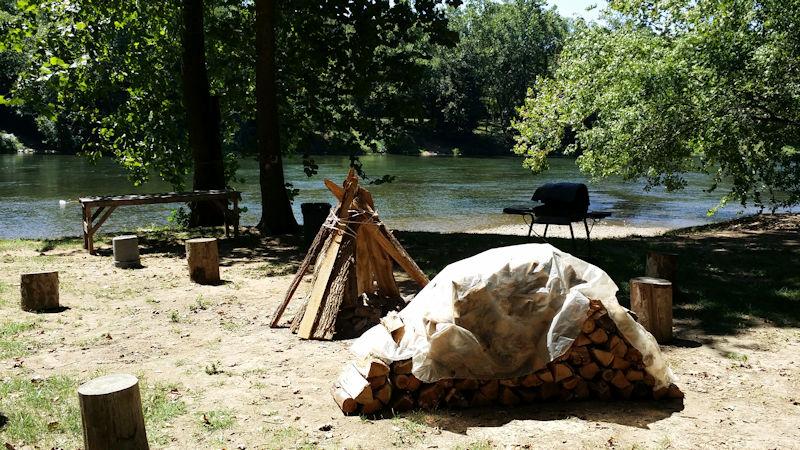 Experience a unique camping experience at The Country Place with their enchanting tree house. Sleep under the stars in a cozy screened room with a skylight and an upper deck for stargazing. Rates start from $195 for two nights, available April through October. No pets allowed.
BOOK by calling 540-743-4007.
6. Fairy Stone State Park Yurts—Stuart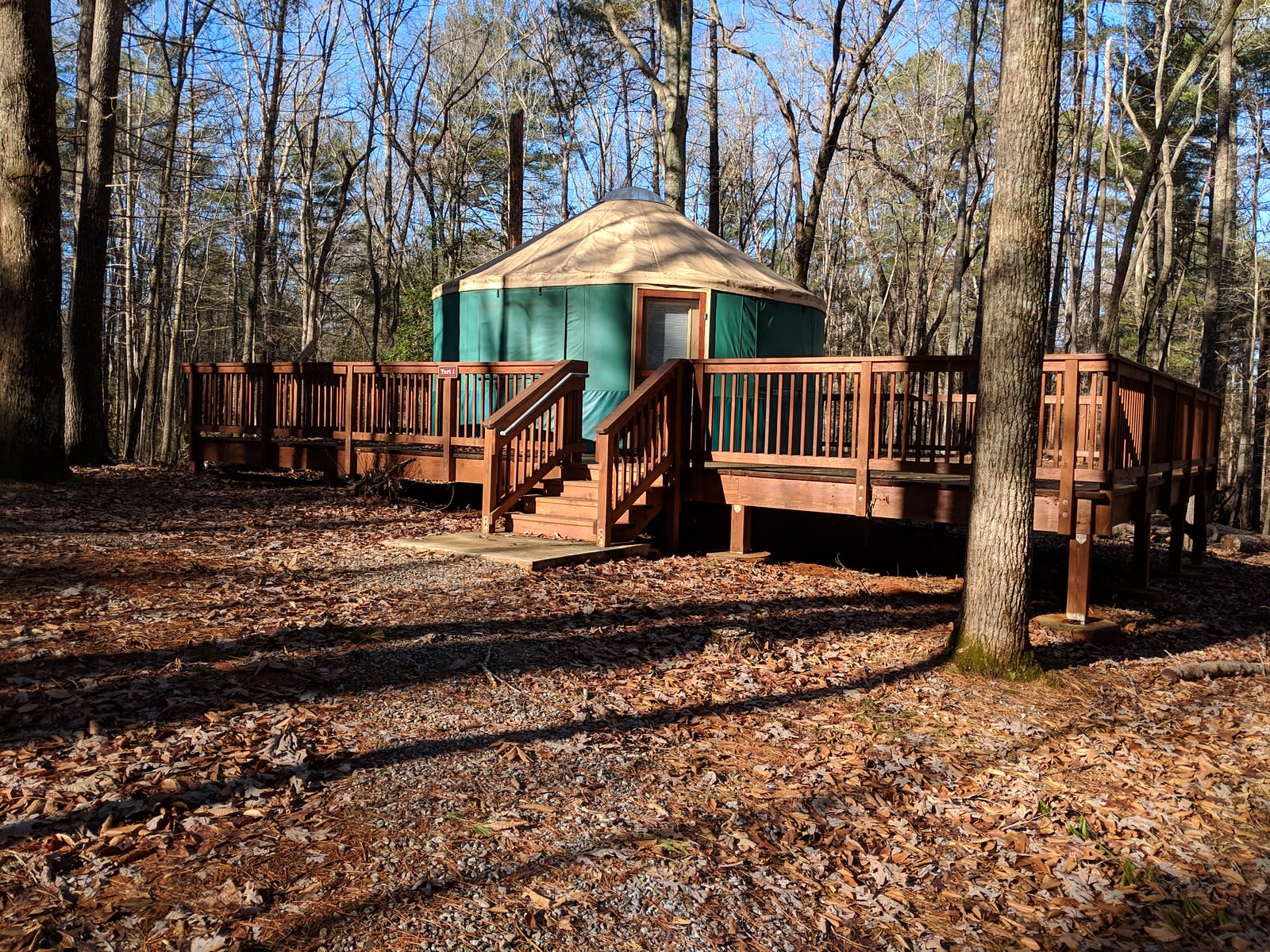 Embark on a magical glamping adventure at Fairy Stone State Park. In addition to their famed "lucky" fairy stones, the park offers enchanting yurts with private deck areas perfect for enjoying the serene mountain beauty with a cup of coffee in hand.
Rates: From $75/night | BOOK NOW
7. Rock-N-Creek Cabin—Montebello
Unwind in the stunning Rock-N-Creek Cabin, perched atop the Blue Ridge Mountains. This two-story retreat offers panoramic views of the Tye River and four ponds, along with an array of amenities including a stone fireplace, fully equipped kitchen, and even a personal chef to cater to your culinary desires.
Rates: $195/night for two guests, additional guests over 12 years old charged $30 each | BOOK NOW
8. Experience the ultimate camping luxury at Camp Karma in Bedford.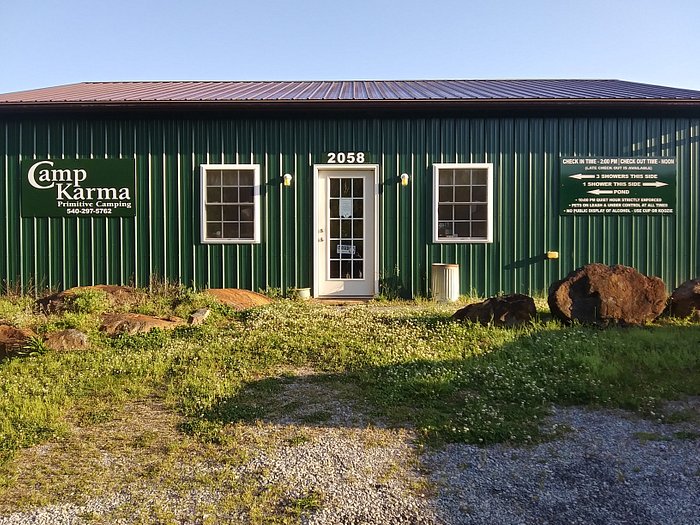 Leave the hassle behind – we provide the fully set-up tent, complete with all the essentials for a comfortable stay. From dishes and utensils to camp chairs and cots with mattresses, we have it all. Just bring yourself, your sleeping bag, and some hot dogs for the fire. Rates start at $74 per night. Call 540-297-KRMA to book your retreat today.
9. Escape to the Chic Mountain Yurt in Floyd, where nature meets modern comfort.
This spacious two-bed, one-bath yurt sleeps up to four people and is conveniently located near Floyd, the Blue Ridge Parkway, and Virginia Tech. Immerse yourself in the beauty of a 150-acre property filled with mountain streams and rugged trails. With a fully equipped kitchen, TV, and Wi-Fi, you can enjoy the tranquility of nature without sacrificing the comforts of home. Plus, pets are welcome! Rates start at $100/night. Book now for a memorable getaway.
10. Discover the hidden gem of Paint Bank, Virginia. Explore bison, a unique general store, and an indoor swinging bridge.
And when it's time to rest, The Depot Lodge awaits. Part of a larger collection, The Depot Lodge offers unique accommodations like the refurbished 1967 Airstream "Land Yacht" Overland Trailer. Complete with bunks, a fold-down full-size bed, a bath with shower and mini-tub, TV, and phone service, this Airstream can accommodate up to four people. Alternatively, immerse yourself in nature at the Glamping Tent located in Waiteville, West Virginia, just minutes away from Paint Bank. Enjoy a private bathroom, gas fireplace, satellite TV, and your choice of king or twin beds. Plus, a dock on Potts Pond offers stunning views. Rates for each start at $249 per night. Book now for an unforgettable experience.
Looking for more glamping inspiration? Check out Beyond Glamping: Distinctive Places To Stay In Virginia and Glamping On Virginia's Eastern Shore. Don't miss out on Virginia's Cottages & Cabins, offering a variety of unique stays, from bayside cottages to large lodges perfect for family get-togethers or cozy mountain cabins.
Escape to nature without sacrificing luxury at these exquisite glamping destinations in Virginia. Book your unforgettable outdoor experience today.
KATIE WEDGE
(571) 517-2012
JACOBS & CO. REAL ESTATE, LLC.
12923 Fitzwater Dr. Nokesville, VA 20155
(703) 594-3800 | jacobsandco.com