11 Architectural Wonders of Virginia's stylish Homes: From Iconic Federal Homes to Magnificent Georgians
Posted by Toni Farthing on Friday, July 7, 2023 at 11:23:29 AM
By Toni Farthing / July 7, 2023
Comment
11 Architectural Wonders of Virginia's stylish Homes: From Iconic Federal Homes to Magnificent Georgians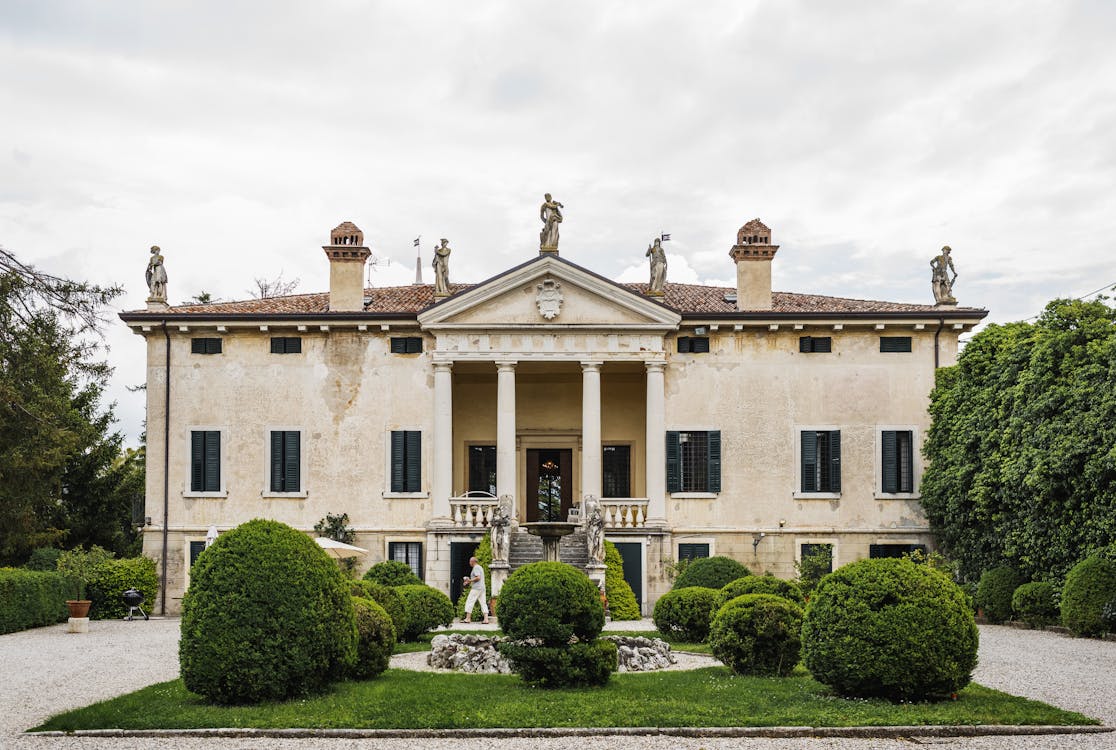 Virginia is known for its spectacular historical architecture, and anyone who's had the pleasure of touring Virginia will know why. From beloved Federal-style homes built during the Revolutionary War era to grand Georgian manors overlooking magnificent grounds – these 11 classic Virginia style homes are treasures. With deep roots in history, stunningly preserved details from centuries ago (and even pre-Colonial structures), this tour takes you through centuries of architectural beauty — perfect for fans of traditional real estate!
#1. American Foursquare
Many of us have walked through historic neighborhoods and admired the beautiful homes that line the quiet streets. One style that might catch your eye is the American Foursquare home. These charming houses have a distinctive square or rectangular shape, often with a welcoming front porch perfect for enjoying the warm summer months. Their simple, functional layout features a central hallway that leads to rooms arranged around it. Classic finishes like built-in cabinetry, hardwood floors, and decorative moldings make these homes timeless treasures. Originally popular from the late 1800s to the early 1900s, American Foursquare homes still capture the hearts of homeowners today.
#2. Bungalow
Step into the cozy and comfortable world of the bungalow house. With their roots firmly planted in the Craftsman architectural style, these homes boast single-story layouts that emphasize an open-concept design, creating a relaxed and inviting living space. Offering two-to-three bedrooms on the same level, bungalows perfectly combine functionality with convenience. Their gabled roofs vary in steepness, making way for stunning additions like an extra attic space. Raised foundations and covered front porches add to the charm of these homes, making them an excellent choice for those who crave affordability and less space without compromising on style.
#3. Colonial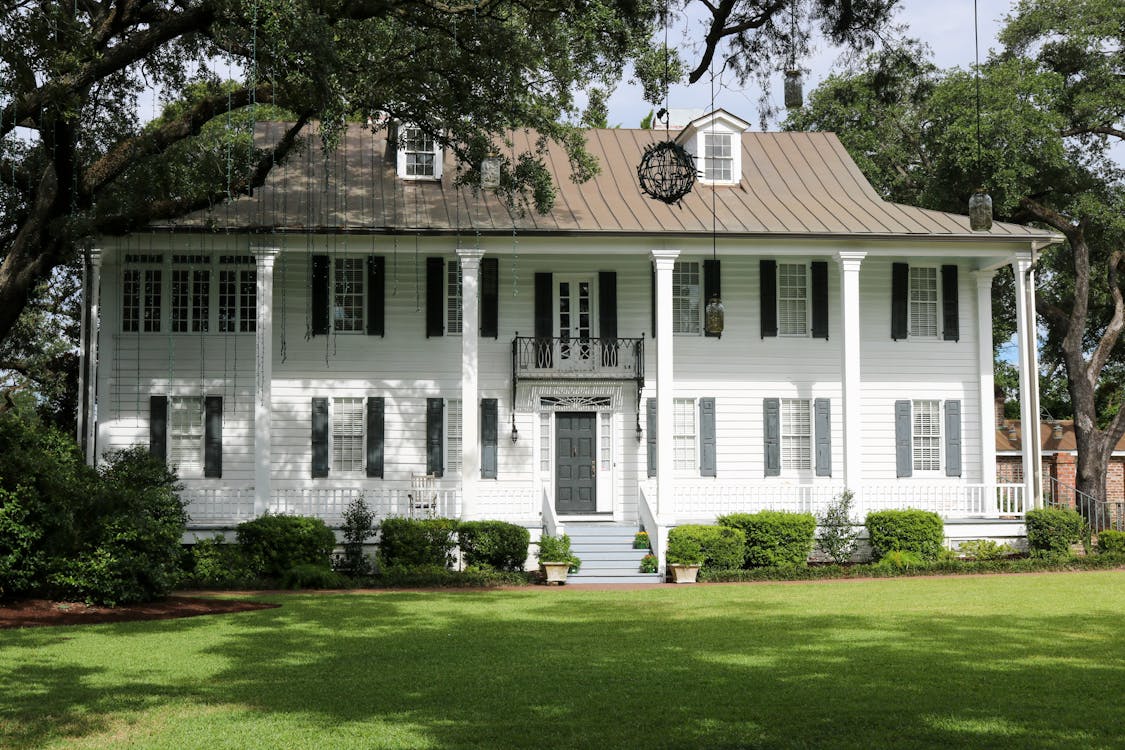 If you have a love for traditional architecture, you simply can't go wrong with a Colonial home. With a history dating back to the 1600s, these homes come in a variety of styles, ranging from Georgian to Federal to Dutch Colonial. While each style is unique in its own way, the majority of Colonial homes share a few common design features. First, you'll find that most have a two-story layout, which is great for maximizing living space. Additionally, their steep gable or gambrel roofs give them a classic look, while symmetrical windows on the exterior complement the overall traditional style. When it comes to materials, you can expect durability with materials like stone, wood, or brick — a testament to their longevity. Finally, if you appreciate formal rooms, you'll love that many Colonial homes feature formal living and dining rooms on the main floor, with bedrooms upstairs adding privacy and seclusion. All of these features and more make Colonial homes a true archetype of traditional American architecture and a great choice for those who appreciate a bit of history and character in their home.
#4. Contemporary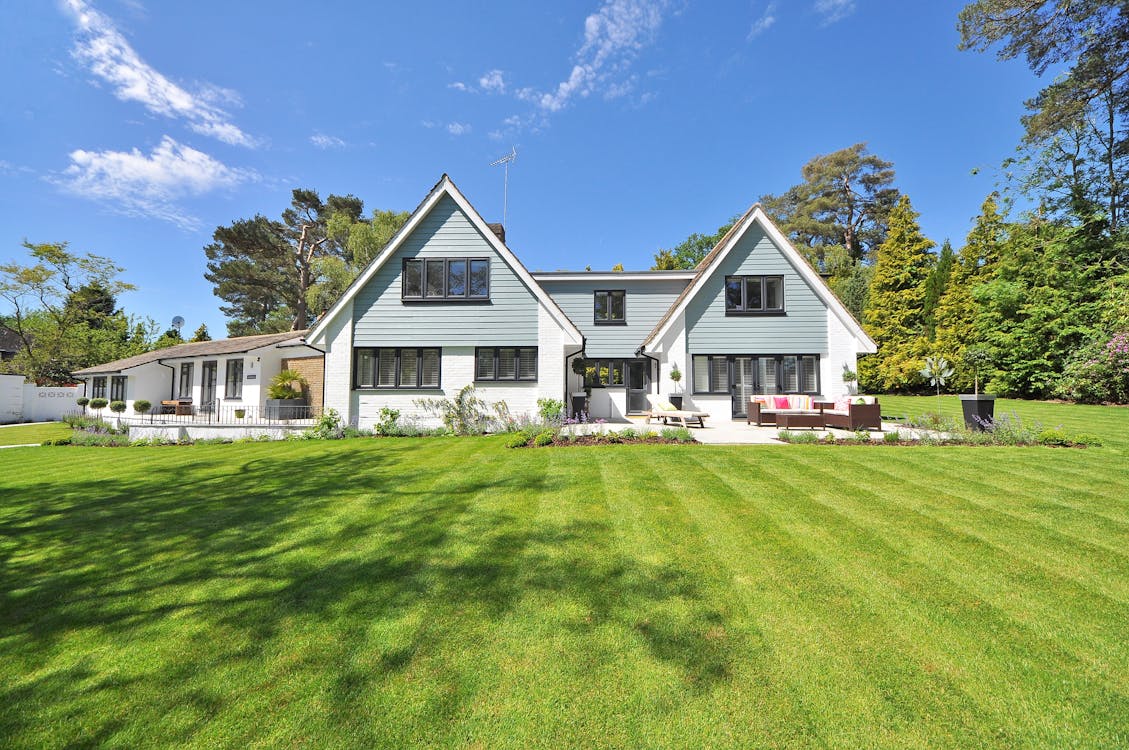 Contemporary homes are impressive structures that are breaking away from traditional design. These homes achieve a sleek, modern look that has caught the attention of Virginia residents. While functionality is primary, the design is also pleasing to the eye. The open-concept layout with ample natural light maximizes livable space. The use of mixed materials creates an edgy and sophisticated look that is unique to contemporary homes. Homeowners who appreciate minimalist design will appreciate the minimalistic approach when living in a contemporary home. Contemporary homes are always changing, offering endless options for those looking to create a living space of their dreams.
#5. Craftsman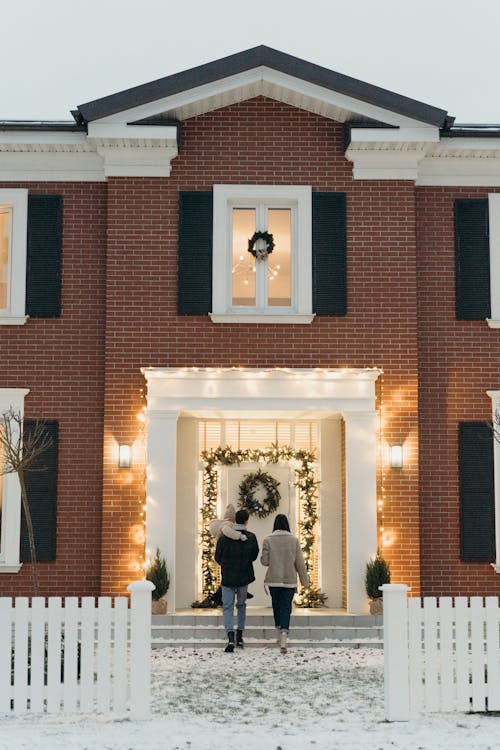 Craftsman homes in Virginia have a unique way of blending natural elements with one-of-a-kind architectural designs, creating a warm and inviting atmosphere for its residents. Walking into a Craftsman home, one can expect to see stunning details like exposed beams and decorative brackets, often complemented with natural materials such as wood and stone. The open floor plan creates a sense of spaciousness while the cozy fireplace and built-in cabinetry give the home its signature charm. This style of architecture also emphasizes outdoor living spaces, creating a seamless extension from the comfortable interior to the scenic surroundings of Virginia, perfect for relaxing in the mild climate. It is no wonder that Craftsman homes have become iconic pieces of Virginia's history and continue to be highly sought after by homebuyers.
#6. Federal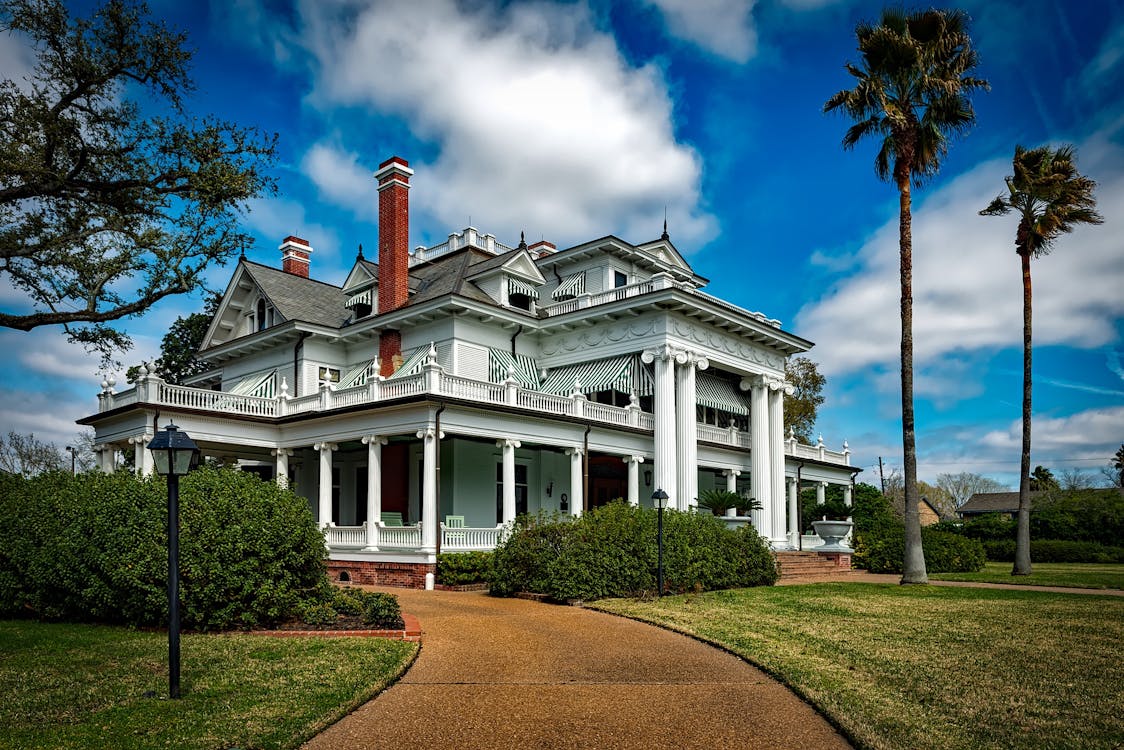 The Federal style is a classic and timeless aesthetic that has been around for centuries. This architectural style emerged during the late 1700s and early 1800s and has since become a staple in American design. Federal style homes in Virginia are particularly stunning, with their symmetrical façades and rectangular shapes. The exterior of these homes typically boasts brick or stone facades and has decorative elements such as columns, cornices, and pediments. Once inside, you'll find a grand central staircase that leads to rooms with high ceilings and intricate moldings. The Federal style is the epitome of elegance and sophistication, making it a favorite among those who appreciate classic design.
#7. Georgian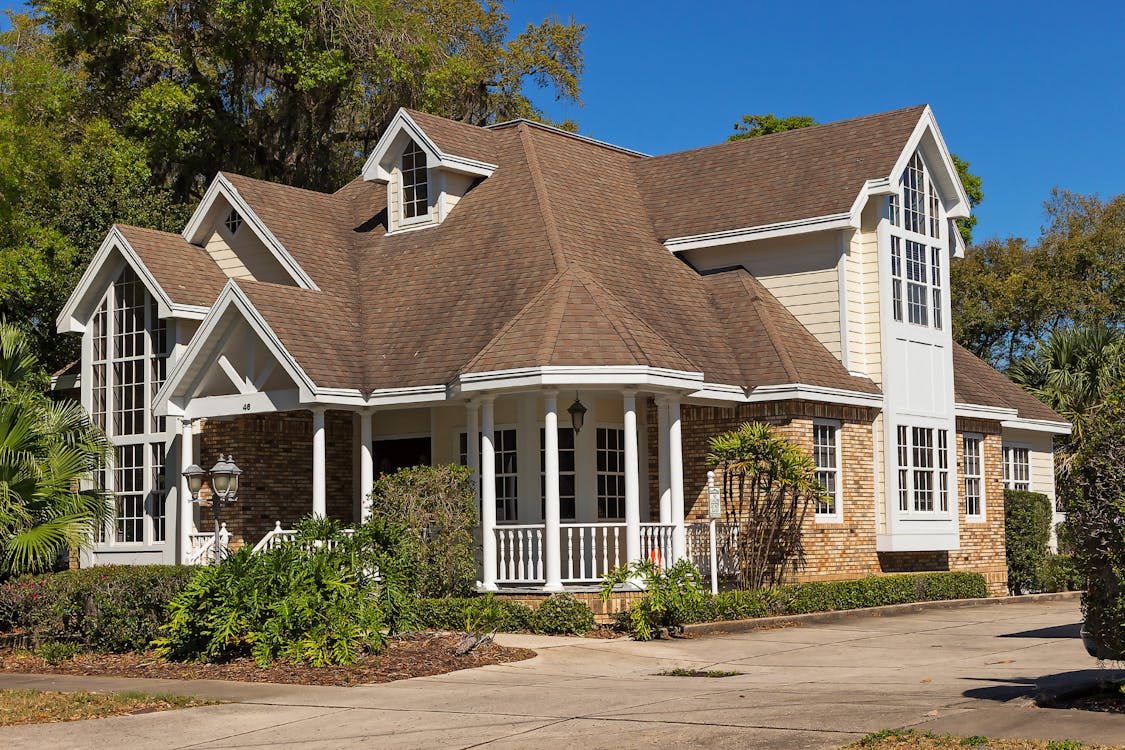 The Georgian style has left its mark on Virginia's architecture with homes that exude both elegance and symmetry. If you enjoy history and fine craftsmanship, you'll love touring the historic districts throughout the state and taking in the beauty of these Georgian homes. Featuring a symmetrical façade with evenly spaced windows and a flat roofline with a modillion cornice, these homes also boast central hallways and rooms on either side, complete with exquisite wood paneling and high ceilings. From decorative pediments to intricate detailing, the Georgian style holds a special place in Virginia's rich architectural heritage.
#8. Neo-colonial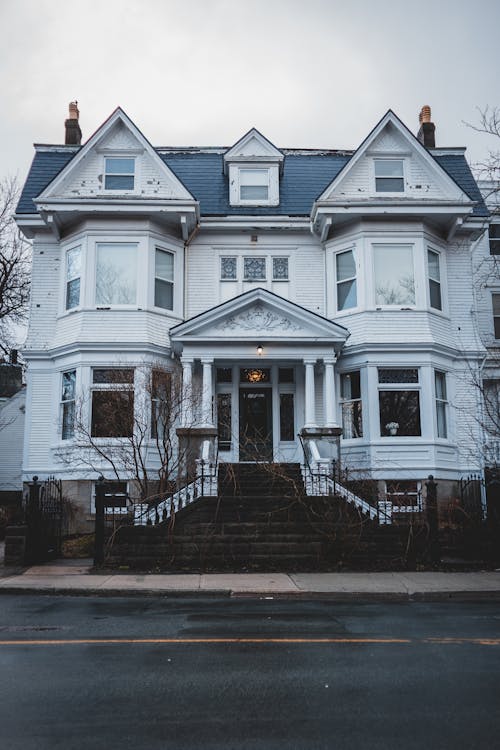 Want the best of both worlds when it comes to home design? Look no further than the neo-colonial style homes popping up in Virginia. These updated takes on traditional colonial design offer beautiful symmetry in their placement of windows and doors, as well as prominent central front entrances. But while the exterior of neo-colonial homes often features brick or wood siding and a pitched roof with dormer windows, the interior often boasts modern amenities like open floor plans and upgraded kitchen and bathrooms. You can have your classic crown molding and wainscoting and enjoy modern comforts, too. Consider the possibilities with the neo-colonial style.
#9. New construction
New construction homes stand out among other properties due to their unique blend of traditional and modern architectural features. These open floor plans, full of natural light and energy-efficient technology, offer practicality and style. Virginia offers a wide range of building materials, from elegant brick to durable stone and fiber cement siding, ensuring that your new home is built with quality. New homes also feature luxurious suites, so you can unwind in style after a long day, and large kitchens, perfect for hosting get-togethers with friends and family. Outdoor living spaces such as decks or patios, complete the home, giving you the perfect opportunity to entertain or simply relax in the sunshine.
#10. Rambler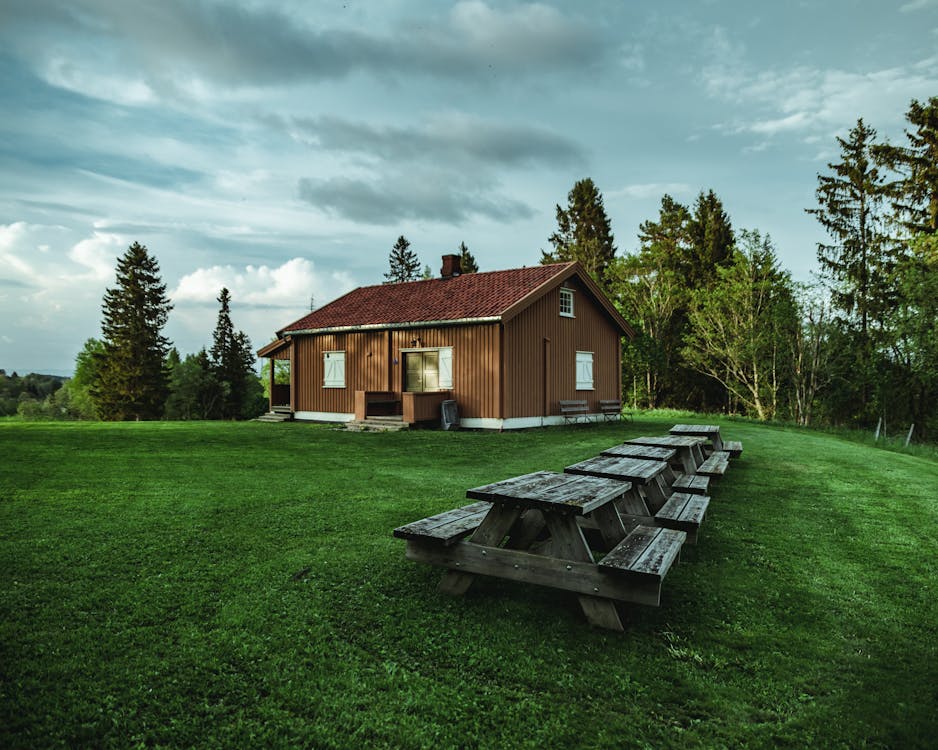 Rambler homes have become a popular choice for many homeowners in Virginia's suburban and rural areas. With their charming simplicity and ease in everyday living, it's no wonder why many people are drawn to these single-story homes. From their low-pitched roof to large windows, rambler homes have a unique aesthetic that perfectly blends with large outdoor spaces. One of the most-loved features of these homes is their open-concept floor plan, which prioritizes indoor-outdoor connectivity and makes them the perfect space for entertaining. Overall, rambler homes offer a comfortable living experience that is both practical and stylish.
#11. Queen Anne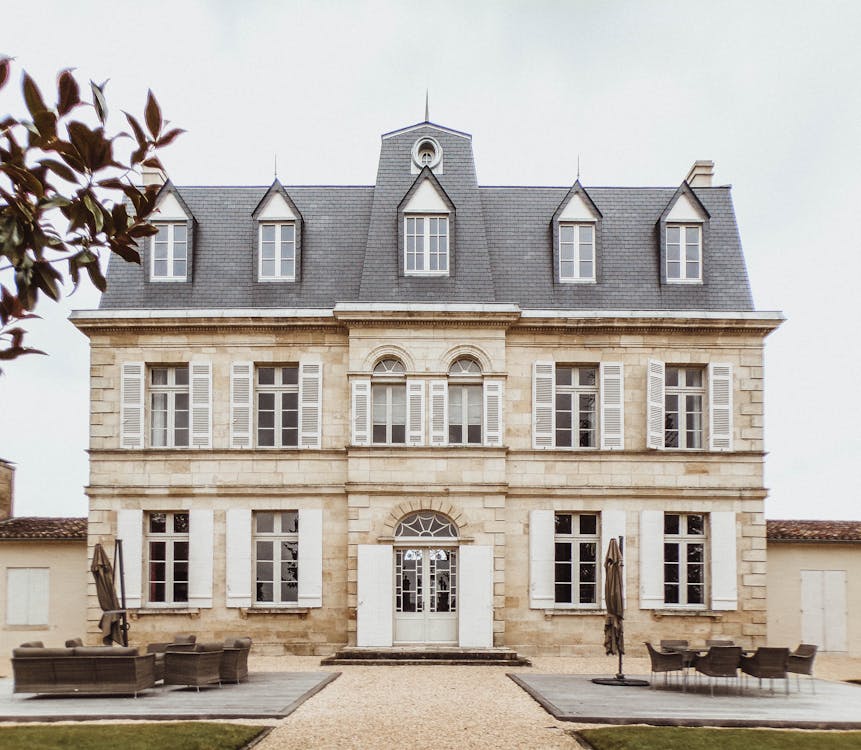 The Queen Anne house is truly a sight to behold. Its ornate and intricate features make it stand out from other home styles. With its steeply pitched roofs and multiple gables, the Queen Anne house is both elegant and grand. Its asymmetrical facades add to its uniqueness as each one is different from the next. Intricate details such as stained glass windows, decorative shingles, and ornamental brackets add to the overall beauty of the Queen Anne house. Whether made from wood or brick, the exterior of the Queen Anne house creates a lasting impression that is hard to forget. The porch is the perfect spot for enjoying a lazy afternoon or greeting guests. Stepping through the front door you're greeted with spacious rooms filled with natural light. Multiple fireplaces throughout the home add warmth and charm. Every detail in a Queen Anne-style home is carefully considered, making it a truly stunning place to call home.
Virginia's style of homes is truly remarkable. Whether you seek a modern day Colonial Williamsburg or an antique Federalist home, Virginia offers it all. While every home has its issues, the historical significance and sturdy construction materials behind these 11 traditional Virginia styles ensures that any homebuyer can make a safe investment with plenty of options to choose from. So when you are in search of a new home, don't forget the beauty behind the majestic Virginia Style of houses!
TONI FARTHING
tonifarthing.jacobsandco.com
JACOBS & CO. REAL ESTATE, LLC.
12923 Fitzwater Dr. Nokesville, VA 20155
(703) 594-3800 | jacobsandco.com