20 Fun Events in Northern Virginia This Weekend Aug 26-28
Posted by Scott Jacobs, Broker on Monday, August 22, 2022 at 4:46 PM
By Scott Jacobs, Broker / August 22, 2022
Comment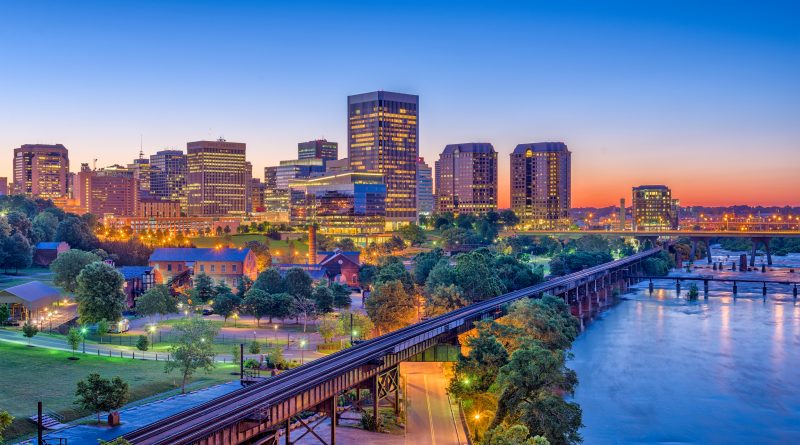 Cheers to the last weekend in August! Looking for something fun to do this weekend? Check out our guide to local events! There's something for everyone! No matter what you're into, we've got you covered. So get out there and enjoy all that Northern Virginia has to offer!
The Virginia Festival of the Wheel
Boar's Head Resort
200 Ednam Drive
Charlottesville, VA 22903
The Virginia Festival of the Wheel is excited to present its 4th annual event on August 26, 27, and 28 at Boar's Head Resort in scenic and historic Charlottesville, Virginia. All proceeds supported the UVA Cancer Center Patient Care Fund. The theme is "Cars of the Autobahn" for the 2022 event. We'll have classes for Porsche, Mercedes-Benz, BMW and Audi among other wonderful antique, classic, and historically significant vehicles. The Guest of Honor is Hurley Haywood, renowned race car driver. This three-day automotive event culminates with a grand Concours display of curated vehicles. Applications for participants in the Concours are now open.
Chris Knight w. Jason Eady
301 Ivy Lane
Union Hall, VA 24176
(540) 717-0000
Presented By: Coves Amphitheater at Smith Mountain Lake
Dates: August 26, 2022
For the past 20 years, Chris Knight has only made music his own way. He's released eight acclaimed albums, played thousands of electrifying live shows and built generations of fervent fans from Texas honky-tonks to Manhattan rock clubs. He's been hailed as "the last of a dying breed...a taciturn loner with an acoustic guitar and a college degree" (The New York Times) and "a storyteller in the best traditions of Mellencamp and Springsteen" (USA Today). Bottom line, he's hard-earned his reputation as one of America's most uncompromising and respected singer/songwriters. And now with his new album Almost Daylight, Knight delivers the most powerful – and unexpected – music of his career.
Columbia Pike Movie Nights -Fridays
909 S. Dinwiddie St.
Arlington, VA 22204
Presented By: Columbia Pike Partnership
Dates: 8/26/2022
Enjoy Free Movies Under the Stars!
Join us every Friday, from July 8 until August 26 at the Arlington Mill Community Center's outdoor plaza for a great selection of free family-friendly movies.
Check the full list of Movies HERE.
All movies start at sunset (between 8 and 8:30 pm) and are shown in English with Spanish subtitles. Attendees are encouraged to bring their own chairs/blankets, etc. Leashed pets are welcome. Alcohol is NOT permitted at Arlington Mill or Penrose Square.
Drag Queen Show
The Briede Family Vineyards
450 Green Spring Road
Winchester, VA 22603
Dates:August 26, 2022
Happy hour drag show at Briede Family Vineyard Please note this is an outdoor event. Rain or shine. This show supports a local Horse Rescue. To order your tickets $15 advance sales $20 at the door.
End of Summer BBQ at Veritas Vineyard & Winery
Veritas Vineyard & Winery
151 Veritas Lane
Afton, VA 22920
Presented By:Veritas Vineyard & Winery
Dates: August 26, 2022
Time: 5:00 PM to 7:00 PM
Wine Tasting at Veritas Vineyard & Winery: Sample some of the best wines in the area at this scenic vineyard. The event runs from noon to five, and tickets are only $15.
The End of Summer BBQ will serve up summertime classics - hot dogs and veggie burgers straight off the grill! Play lawn games and relax with friends as the sun heads toward the horizon. Grab your picnic baskets and celebrate the end of summer. Plus, we'll be holding a raffle with prizes donated by local businesses and other fun activities to raise funds. 20% of each purchase will be donated to supporting the Alzheimer's Association. 540-456-8000.
False Cape State Park & Back Bay National Wildlife Refuge Tram Tours
False Cape State Park
4001 Sandpiper Rd.
Virginia Beach, VA 23457
Price: $8 per person. Reservations Required. $5 entrance fee for Back Bay National Wildlife Refuge per car.
Time: 9:00 AM to 1:00 PM
Take a 4 hour guided tour through Back Bay National Wildlife Refuge and False Cape State Park! Spot wildlife from the Blue Goose Tram and learn the history of this spectacular area. Participants can be dropped off at the visitor center at False Cape and picked up at the False Cape Visitor Center by the trams on the way back to the refuge, or guests can continue with the tram to the Wash Woods church and cemetery site for a guided hike (1-mile round trip).
Cost: $8/Per Person. $5 entrance fee for Back Bay National Wildlife Refuge per car. Space is limited. Reservations are required. To make a reservation please call (757) 426-7128.
Foodlore Fridays
Oakley Farm Lane
Warm Springs, VA 24484
(540) 968-0910
Price: Food products available for purchase.
Foodlore Fridays is a celebration of food, farmers and community.
Join us at Oakley Farm in Warm Springs, Virginia, each Friday from May 27 through September 2 from 4:00 pm to 7:00 pm. Shop a seasonal offering of local food from Foodlore Provisions vendors. Eat distinctive fare prepared by a rotation of food-makers.
Sip local ciders and curated wines by Troddenvale at Oakley Farms.
Michelin GT Challenge IMSA WeatherTech SportsCar Championship
Virginia International Raceway
1012 Raceplex Dr
Alton, 24520
Dates:August 26, 2022 - August 28, 2022
Buckle up race fans! The IMSA WeatherTech Championship is ready for another exciting race weekend at the historic VIRginia International Raceway. August 26-28 is your chance to witness the riveting spectacle and feel nearly 600 HP thunder in your chest as we celebrate this one-of-a-kind event. However, the racing fuel that tingles your nose down by the pits is not all that IMSA at VIR has to offer. Relax with some refreshment at the Oak Tree Tavern, hangout on the Skid Pad with the top-notch vendors and striking car corrals or feed your inner adrenaline junkie at 50 mph down at the go-kart track. As the sun paints the sky in the evening, take in the beauty of all 1300 acres as they frame the track that we at VIR call home.
Night Skies in Shenandoah National Park
Mile 51 on Skyline Drive
Luray, VA 22835
Date:8/26/2022
National Parks are becoming a refuge for people from city light pollution. Join amateur astronomers as they present a provocative presentation on controlling light pollution as you gaze at the heavenly stars through your own binoculars.
We are hoping to bring back the large telescopes but still plan to bring your own binoculars for night skies viewing. The amateur astronomer will point out constellations with a green laser. An electronic scope projecting onto a screen will also show things that the eye can't see - and in color, too!
Current CDC guidelines will be followed so please be sure to check our website for updates. A blanket, jacket, chair and flashlight are recommended.
Held select dates at the Big Meadows Area (mile 51, inside the Rapidan Camp Gate). Free to all park visitors.
Norfolk Waterfront Jazz Festival
113 Waterside Dr.
Norfolk, 23510
Price: General Admission 1-Day: $35-45 2-Day: $60-$70 Reserved Seating 1-Day: $45-$55 2-Day: $80-$90 2-Day V.I.P Tickets: $220 For More Information
Time:5:00 PM to 11:00 PM
Dates: August 26, 2022 - August 27, 2022
The Norfolk Waterfront Jazz Festival is the area's longest-running outdoor jazz festival and for the 39th annual edition, the festival features a star-studded cast of some of the biggest names on the international smooth jazz scene. Headlined by TBD, the two-day festival will be held Friday & Saturday, August 26 & 27, 2022 in a beautiful summertime setting at Town Point Park along the Downtown Norfolk Waterfront.
Scott Eagle Artist Solo Art Exhibit "Sightings"
9419 Battle St
Manassas, VA 20110
Presented By:ARTfactory
Dates: July 28, 2022 - September 10, 2022
Sightings
Like you, I am simply a human being trying to understand the insanity of the world I was born into. Like many of my fellow humans, I have had to deal with issues like politics in 2022, love, marriage, sex, children, joy, fear, pain, separation, covid, death, severe panic attacks, the epic struggles of life as a mid-level bureaucrat, etc.
The objects and images that I create are tangible responses to the issues and ideas that I am trying to understand. For me, the creative act and the process of making is always a learning experience and quite often the object or image that I create changes me as much as I change it.
About Scott Eagle
Scott Eagle is an Associate Professor and serves as the Area Coordinator for the Painting and Drawing program at the School of Art and Design, at East Carolina University in Greenville, North Carolina. His paintings and illustrations have been exhibited and reproduced internationally. Publications featuring his work include The Oxford American, The New York Times, Wired Magazine, Juxtapoz, and numerous books. Scott was selected by Creative Quarterly Magazine as one of their top 100 creatives for 2013 and his work is currently displayed on the exterior of the US Embassy in Beijing, China. He works in a wide variety of mediums including digital and is especially interested in the idea of the creative act as "thinking through making".
Storytime in the Garden
Lewis Ginter Botanical Garden
1800 Lakeside Avenue
Richmond, VA 23228
Price: Included in regular Garden Admission$14/Adults, $11/Seniors, $8/Children 3-12. Children under 3 are free. FREE for Members
Time:10:00 AM to 10:30 AM
Librarian Kat Spears hosts storytime and a craft in the Lora M. Robins Library every Friday and Saturday morning at 10 a.m. Kat will read the week's selection of her favorite books about plants, nature, and everything, followed by a craft that everyone can enjoy. Kat will read outside the Kelly Education Center building (the Library building) under the Cup Oak trees when the weather allows. Feel free to bring a blanket, or use the cushions (limited availability) provided by the Library, as we enjoy the beauty of the Garden during storytime.
Lewis Ginter Botanical Garden
1800 Lakeside Avenue
Richmond, VA 23228
Voted as one of the top four best public gardens in North America by USA Today readers (2019); also recognized as "One of the Best North American Gardens Worth Travelling For" (BBCTravel) and one of the best botanical gardens in the U.S. (Travel Channel). Year-round beauty on a historic property with more than 50 acres of spectacular gardens, dining and shopping. A classical domed Conservatory is the only one of its kind in the mid-Atlantic with more than 200 orchids. A Children's Garden offers a wheel-chair accessible TreeHouse (fun for kids and adults!), an Adventure Pathway, Sand and Water Play areas and an International Village. More than a dozen themed gardens include a Healing Garden, Fountain Garden, Asian Valley and Victorian Garden. Dining options include the Garden Cafe and Tea House, and the Garden Shop offers an extensive collection of items. A must-see destination, the Garden right off Interstates 95 and 64 and one of the most-visited attractions in Richmond.
Courage in Color - National Juried Show at Gallery underground August 2022
Gallery Underground
The Shops at 2100 Crystal Drive
Arlington, VA 22202
Courage in Color
National Juried Show
Juror: Tara Barr
Gallery Underground August 2022
2100 Crystal Drive, Crystal City Shops, Arlington, Virginia 22202
Dates: August 1 - 26, 2022, Monday–Friday 10am-6pm
First Friday Opening Reception: Friday, August 5, 2022, 5-7pm
Arlington, Virginia – Gallery Underground's Focus Gallery in August presents Courage in Color, a National juried show featuring art from 45 artists from across the United States. Many of the most influential modern art movements relied on the daring, innovative, and often shocking use of color. Whether it was the bold and non-naturalist colors of Fauvism to the unmixed primary colors of the Impressionists to depict reflected light, these movements used color in new and courageous ways defying the accepted concepts of what constituted art. Gallery Underground asked artists to submit work which depict their individual courageous use of color.
Additionally, our Main Gallery features new works by our gallery members, in media including oil, acrylic, pastel, watermedia, sculpture, glass, and ceramics.
Gallery Underground, the juried gallery of the Arlington Artists Alliance, has been named our region's "Best Art Gallery" in Northern Virginia Magazine's 2021 reader survey and has received a 2021 "Arlie" as one of Arlington's "Best Shops" from the readers of ARLNow. Located in the Crystal City Shops at 2100 Crystal Drive, Arlington, Virginia, this visual arts venue showcases the work of established and emerging regional artists.
Each month the gallery changes its entire exhibit and presents a special solo, group or juried show in the Focus gallery and a new show from its talented members in the Main gallery, in many forms: mixed media, paintings, sculpture, glass, and ceramic art. Gallery Underground anchors the visual arts component of Crystal City's Art Underground and on First Fridays (first Friday of every month) it hosts an opening reception free and open to all from 5-7pm.
DIY Wedding Bouquet Workshop Series
201 Little Run Rd
Weyers Cave, VA 24486
Time:6:00 PM to 7:00 PM
Presented By:Harmony Harvest Farm
Dates: 8/26/2022
Join us at the farm with our lead wedding floral designer, Mackenzie, to create a beautiful hand-tied wedding bouquet from start to finish! You'll be provided with everything you need to follow along as you learn how to prepare your flowers, arrange your bouquet using the spiral technique, and finish off with a ribbon wrap. Perfect for anyone looking to DIY their own wedding bouquets or aspiring floral designers!
Jazz In The Country Jazz Fest
Mount Bethel Christian Center
17420 Mt. Bethel Lane
King George, VA 22485
Price: General Admission $75
Time:1:00 PM to 8:00 PM
Dates: 8/27/2022
Don't miss an invigorating afternoon of jazz on the banks of the Potomac River in King George; rain or shine; free parking; food trucks and vendors; bring a lawn chair; family-friendly; no tents or alcohol. All sales final; no refunds or exchanges. Gate opens at 11am.
Proceeds benefit Mt Bethel Retreat Center, supporting their vision of expanding existing facilities to serve local youth and families. Sponsorship opportunities available.
Neptune Festival 7th Annual Coastal Craft Beer Festival
Neptune's Park
3001 Atlantic Ave, 31st and Atlantic Ave
Virginia Beach, VA 23451
Presented By:Virginia Beach Neptune Festival
Dates:August 27, 2022
Neptune's Park will be transformed into a craft beer lover's haven, featuring local Virginia beers, ciders and seltzers, as well national and regional craft beers. Enjoy over 60 beers from 30 breweries, live music, food trucks, and more!
COVID WARNING:
We have taken enhanced health and safety measures for you, our volunteers, performers, and employees. You must follow all posted instructions while attending all Neptune Festival events.
An inherent risk of exposure to COVID-19 exists in any public space where people are present. COVID-19 is an extremely contagious disease that can lead to severe illness and death. According to the Centers
Pancake Breakfast
Coyote Hole Ciderworks
225 Oak Grove Drive
Mineral, VA 23117
Price:No admission price - only pay for your breakfast!
Time: 10:00 AM to 11:00 AM
Presented By:Coyote Hole Ciderworks
Dates:August 27, 2022
Join us on the last Saturday of the month for a pancake breakfast! Our first event will be August 27th. This breakfast is by reservation only from 10-11am. Please indicate your approximate arrival time so we can make sure your breakfast is hot off the griddle!
Breakfasts will include a mimosa, which can be alcoholic or non-alcoholic. Non-alcoholic mimosas will be mixed with our sparkling cider.
Details on the tiers you can choose from:
"Little Hungry" - 1 pancake, 1 sausage link, 5oz mimosa - $5.50
"Kinda Hungry" - 2 pancakes, 2 sausage links, 5 oz mimosa - $8.50
"Definitely Hungry" - 3 pancakes, 3 sausage links, large mimosa - $11.50
"Super Hungry" - 4 pancakes, 4 sausage links, large mimosa - $14.50
You can also add fresh coffee for $3, and apple cider do
Payment will be made upon arrival at Coyote Hole Ciderworks
Sunflower Festival
Liberty Mills Farm
9166 Liberty Mills Rd
Somerset, VA 22972
Dates:8/27/2022, 8/28/2022
Our Sunflower Festival is back this year with over 6 acres of sunflowers to enjoy and photograph - featuring music during the day and a special
Golden Hour ticket for photos with preferred lighting. Wander through over 40 types of sunflowers and then relax with a cup of lemonade or ice cream and take in all the sites and sounds of the country. Sunflowers bouquets and buckets are available for purchase and over 15 vendors will be onsite including crafts and food. Visit our ticketing site for details on the day you wish to attend! Hay wagon ride is included with the price of admission.
Church Hill Chillers Ghost Tour
Haunts of Richmond Ghost Tours
2300 E Broad Street
Richmond, VA 23223
Price: Tickets available online at www.hauntsofrichmond.com Adult Tickets (Ages 13+): $20 online/$25 walk-up or by phone Child Tickets (Ages 5-12): $15 online/$15 walk-up or by phone Not recommended for children under 5.
Time:9:00 PM to 10:30 PM
Church Hill Chillers Ghost Tour
Birthplace of the American Revolution, and home to a famed Civil War spy, Church Hill's colorful past has produced a cadre of restless spirits that still call the neighborhood home, even though their time amongst the living is long past!
Cloaked in the shadows of the quaint and historical Church Hill neighborhood, this tour includes the following spirited tales: the spirit spymaster Elizabeth Van Lew, Edgar Allan Poe's first and last love, the haunts of a Civil War hospital, and more...
This outdoor walking tour will lead you about 3/4 miles in 90 minutes through the historic Church Hill neighborhood. Tickets are limited, so reservations are recommended.
These are just a few of the great events happening in Northern Virginia this weekend. So get out there and engage with your community! There's something for everyone to enjoy. Have fun! And let us know how your weekend goes in the comments below. We love to hear from our readers!
JACOBS & CO. REAL ESTATE, LLC.
12923 Fitzwater Dr. Nokesville, VA 20155
(703) 594-3800 | jacobsandco.com