2023 Must-Watch List For Real Estate Lovers - 16 Shows That You Can't Skip!
Posted by Gracie Loebs on Wednesday, July 12, 2023 at 2:22:37 PM
By Gracie Loebs / July 12, 2023
Comment
2023 Must-Watch List For Real Estate Lovers - 16 Shows That You Can't Skip!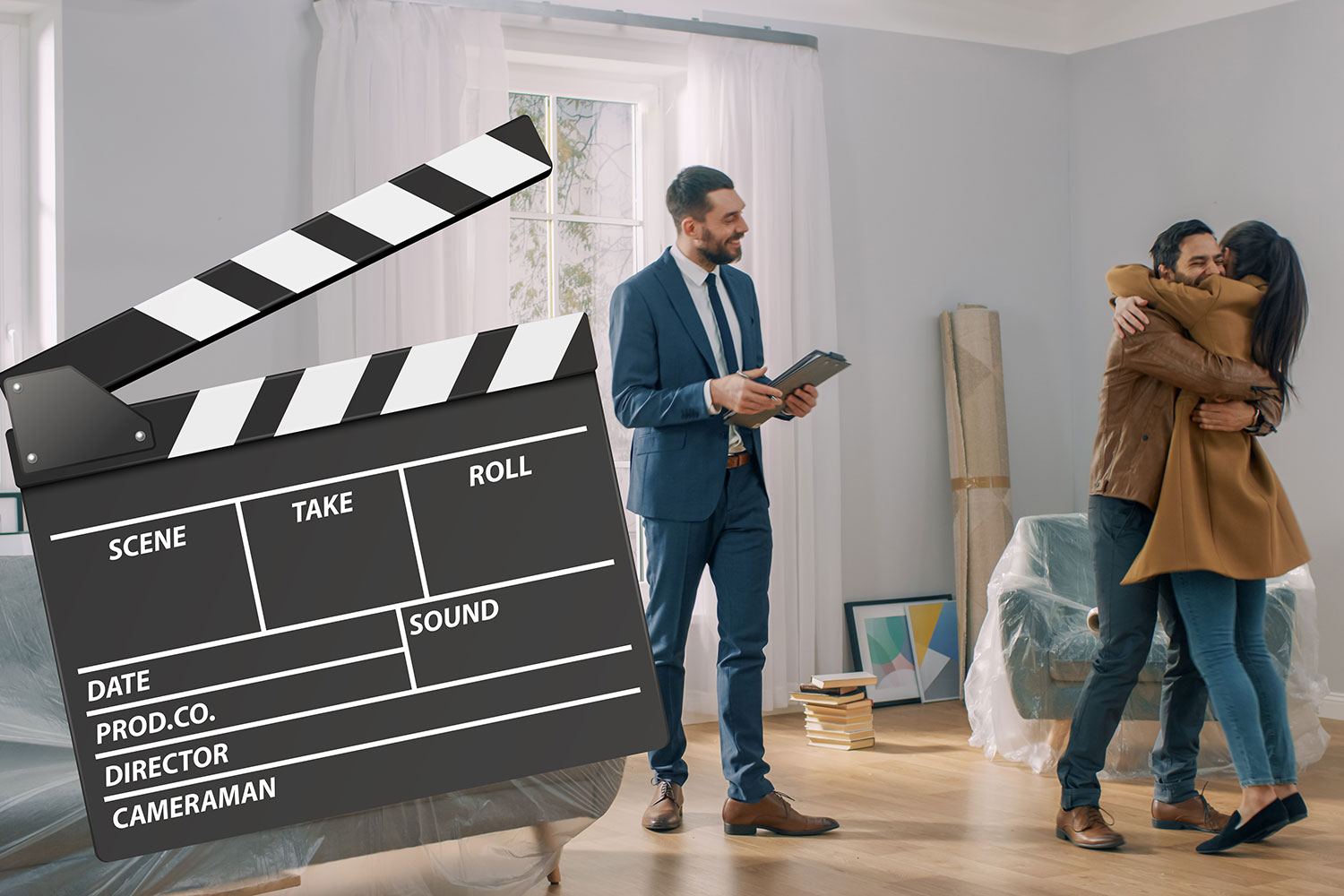 The real estate industry is ever-evolving and with so much new information hitting the market daily, it can be hard to keep up. Whether you're a seasoned investor or just starting out in the game, we've compiled an essential watch list of 16 brand-new real estate shows premiering for 2023 that will give you valuable insights into this dynamic sector. From flipping homes to multifamily development project updates, this must-see lineup has something for everyone looking to stay on top of trends and find success in their investments - even if all it does is provide some fun escapism from reality! So grab your snacks, settle in your comfortable spot, and get ready for a fresh batch of episodes sure to entertain and educate.
Roll in!
#1. The World's Most Extraordinary Homes
For those with a passion for architecture and design, "The World's Most Extraordinary Homes" is a must-watch. Hosted by Piers Taylor and Caroline Quentin, this series takes viewers on a journey to some of the most unique and awe-inspiring homes on the planet. From mountain retreats to underground abodes, each property featured in the show is sure to leave you speechless. But it's not just the homes themselves that make this show so captivating. As Taylor and Quentin explore each property, they delve into the history, culture, and people behind the design. It's a truly immersive viewing experience that will leave you inspired and in awe of what is possible when creativity meets architecture.
#2. Million Dollar Listing
If you've ever dreamed of living a glamorous lifestyle in one of America's biggest cities, Million Dollar Listing is the show for you. Each episode takes viewers behind the scenes of the top-tier real estate market, where agents work tirelessly to sell the most luxurious properties to their wealthy clientele. From sunny Miami to bustling New York City, the franchise showcases the unique personalities and hustle of real estate professionals from coast to coast. Whether you're a fan of the sleek modern homes of San Francisco or the ornate mansions of Los Angeles, Million Dollar Listing has something for everyone who wants a taste of the high life.
#3. Million Dollar Beach House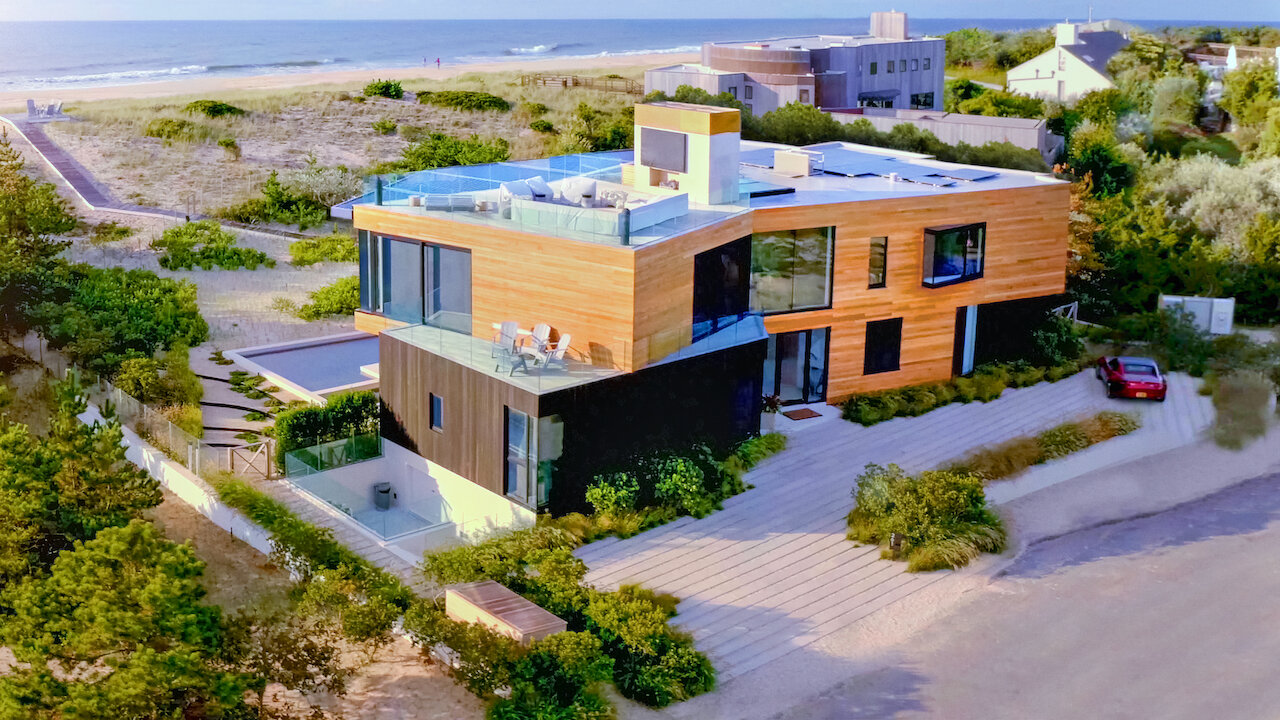 Have you ever wondered what it's like to sell multi-million dollar homes in one of the most exclusive areas of the country? Million Dollar Beach House on Netflix gives a behind-the-scenes look at just that. With a cast of ambitious and competitive realtors, viewers get to witness the ups and downs of trying to sell luxurious properties in The Hamptons. From J.B. Andreassi's unwavering confidence to Peggy Zabakolas' sharp negotiating skills, each member of the cast brings their own unique approach to the game. While only six episodes have aired so far, it's fair to say that Million Dollar Beach House has certainly captured the attention of viewers looking for a glimpse into the world of high-end real estate.
#4. Love It or List It
When it comes to renovating or selling a home, there are plenty of factors to consider. That's where interior designer Hilary Farr and real estate agent David Visentin come in. On the show "Love It or List It," these two experts compete for the hearts of disgruntled homeowners looking to make a change. David scours the real estate market for homes that meet the homeowners' needs and budget, while Hilary gets to work redesigning parts of the current home to create the dream space the homeowners have always wanted. With each contestant making a strong case for their approach, it all comes down to the homeowners and their decision - will they "Love It" and stay put in their current home, or "List It" and purchase a brand new space? The tension is high and the stakes are even higher - who will come out on top?
#5. Selling Sunset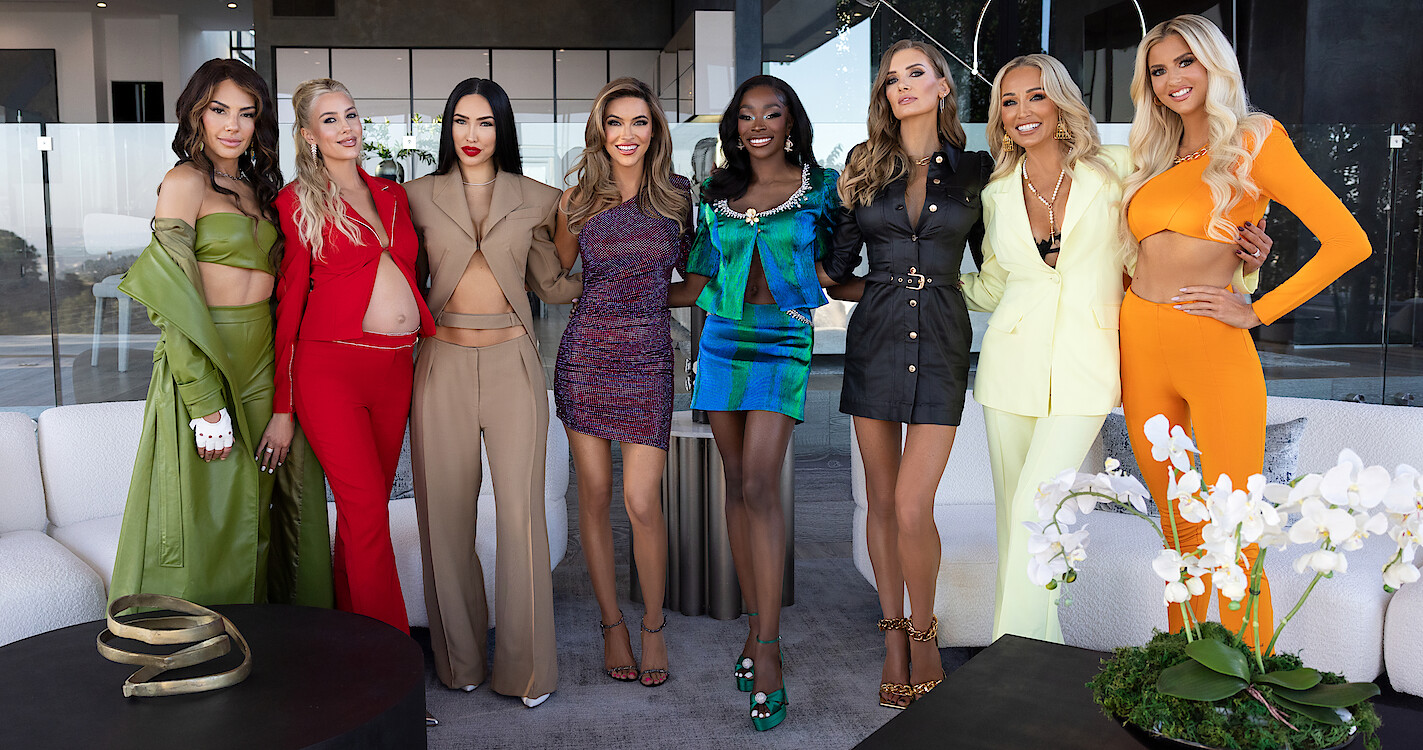 The Oppenheim Group has quickly become a household name in the world of high-end real estate, thanks in part to the hit television series that bears its name. From the stunning offices in both West Hollywood and Newport Beach to the equally jaw-dropping properties featured on the show, it's clear that the Oppenheim Group is a force to be reckoned with in the industry. But what really sets this show apart is the way it takes an in-depth look at the agents themselves, showcasing the ups and downs of their personal and professional lives in a way that feels refreshingly authentic. With five successful seasons under its belt and a dedicated fanbase, it's clear that the Oppenheim Group and its all-star cast of agents are here to stay.
#6. Stay Here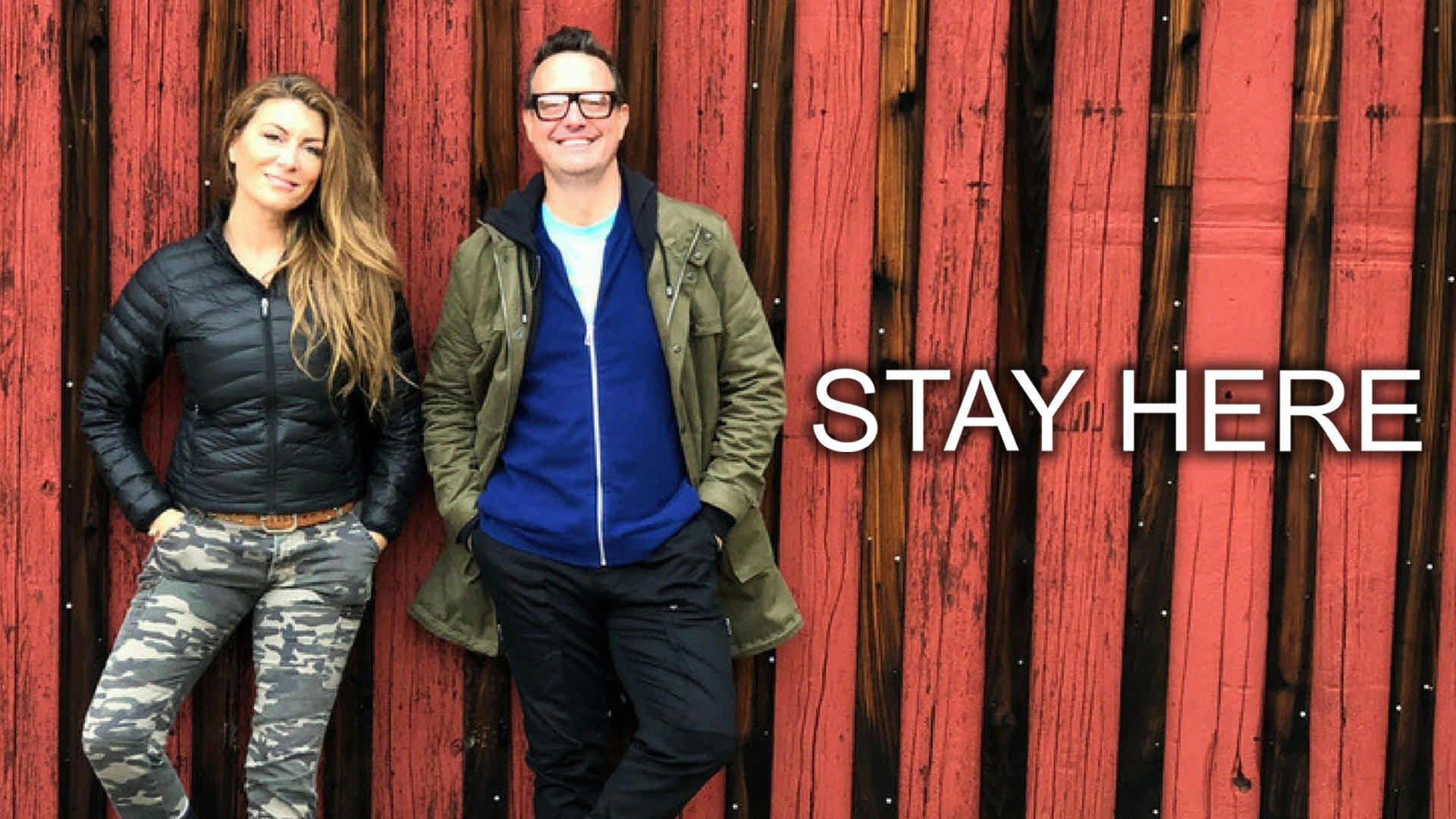 Stay Here, a 2018 cinematic masterpiece, takes on the exciting world of home renovations and improvements. With a talented designer and a skilled real estate broker at the forefront, the film explores the process of transforming short-term rental homes into highly profitable investments. The plot follows the ups and downs of the renovation process, depicting the challenges and rewards that come with converting rundown properties into cash-flowing machines. Get ready to be inspired by the creativity and hard work showcased in Stay Here – a must-see movie for anyone interested in the world of real estate and design.
#7. Tiny House Nation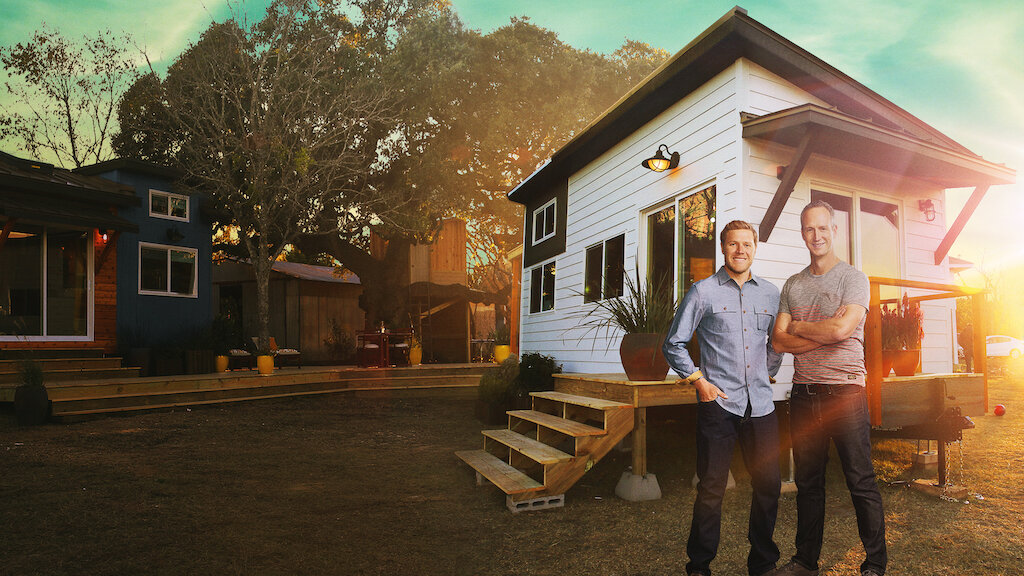 Over time, the space we inhabit has become larger and more opulent, but as the Tiny House Nation has shown us, big isn't always better. The show, starring John Weisbarth and Zach Giffin, has been a revelation for those who dream of living in compact and efficient spaces. Each episode presents a new task as the hosts help families throughout the United States customize their dream tiny house. While this might seem challenging, a tiny home is an excellent way to reduce overall living expenses and minimize clutter. The show, now in its fifth season, is available to binge-watch on Netflix, so why not cozy up and see how downsizing can lead to an elevated lifestyle?
#8. Grand Designs
Have you ever dreamed of building your own home? Grand Designs takes viewers on a journey through the incredible world of architectural home building projects. With 22 seasons and 212 episodes available, each installment focuses on a different person pursuing the dream of designing and building their perfect residence. Architectural expert Kevin McCloud is on hand to navigate the challenges and ensure that each build is completed on time and within budget. From sleek and sophisticated designs to more unusual and innovative concepts, there's something for everyone to enjoy in the world of Grand Designs.
#9.Marriage or Mortgage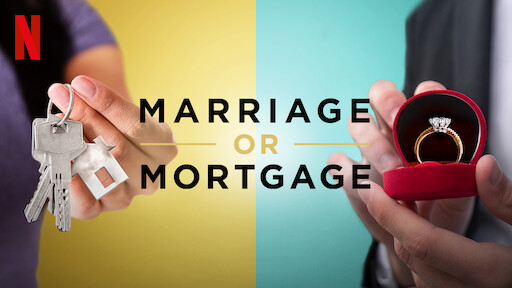 What's more important, a fancy wedding or a dream home? That's the question that this exciting series, Marriage or Mortgage, asks its engaged couple protagonists. It's a tough decision to make, and it's made even tougher by the fact that they're working with both a wedding planner and a real estate agent. The wedding planner, Sarah Miller, is based in Nashville and is all about creating a grand wedding celebration. Meanwhile, the real estate agent, Nichole Holmes, is trying to convince them of the benefits of investing in a home that will help secure their future. With lots of tough decisions to be made, this series promises to keep you on the edge of your seat.
#10. Amazing Interiors
Do you remember the old saying "Don't judge a book by its cover"? Well, the show Amazing Interiors takes that to heart, spotlighting homes that may have modest exteriors, but boast unbelievably creative and unique interiors. This show takes you on a journey through some of the most fascinating and unexpected houses around the world. From colorful tree houses to homes that look like spaceships, each episode unveils the story behind these incredible living spaces and the people who created them. Amazing Interiors will leave you not only inspired, but awestruck by the limitless imagination and creativity of these homeowners.
#11. Interior Design Masters
Interior design enthusiasts, get ready to witness the ultimate competition unfold! In this exciting new movie, a group of incredibly talented interior designers will compete for a once-in-a-lifetime opportunity that could change their lives forever. The stakes are high, as they vie for the chance to work with a prestigious commercial customer and secure a lucrative contract. Over the course of eight intense weeks, these designers will face a series of daunting challenges that will test their creativity, ingenuity, and ability to work under pressure. From transforming outdated office spaces to creating modern lounges, no task is too big or too small for these fierce competitors. So grab your popcorn, sit back, and prepare to be amazed by the stunning designs and jaw-dropping transformations that lie ahead.
#12. Instant Hotel
Step into the world of Australian vacation rentals with the hit TV series, Instant Hotel. This show is not your typical travel program, as teams of homeowners compete against one another for the title of the best Instant Hotel. With overnight stays in each other's homes and honest ratings given by the contestants, every episode brings a little suspense and a lot of fun. And who wouldn't want to win an expense-paid stay in a luxurious California Instant Hotel? This show has it all, so grab some popcorn and settle in for a memorable ride.
#13. Dream Home Makeover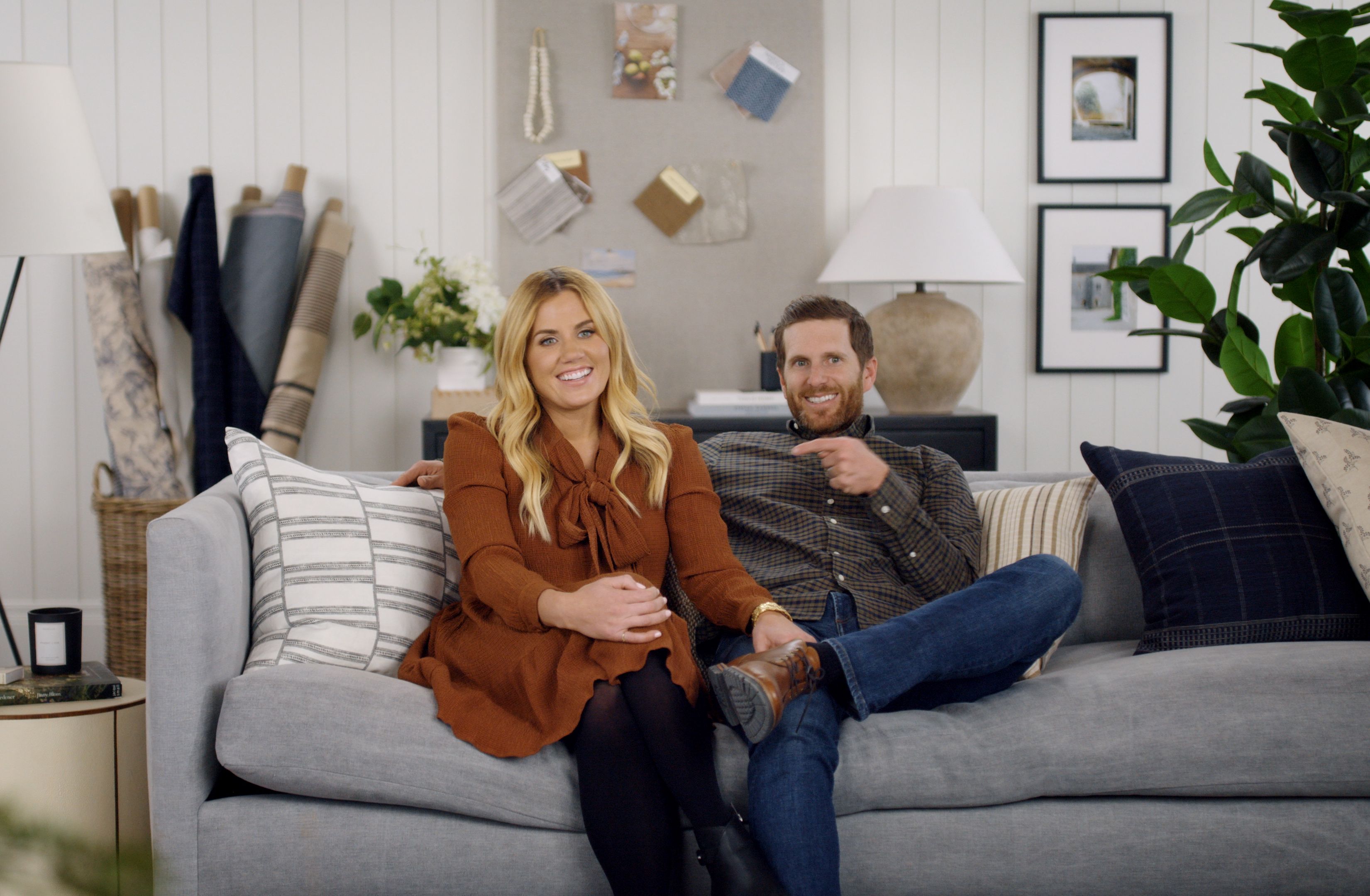 For anyone who has ever dreamed of revamping their home, Dream Home Makeover is the perfect show to binge-watch. Shea and Syd McGee, the design duo behind Studio McGee, are experts at bringing their clients' visions to life. Whether it's a small project or a full home renovation, they approach each challenge with enthusiasm and creativity, making sure that every detail is tailored to the unique style of the homeowners. From eclectic bohemian vibes to sleek modern minimalism, the transformations featured on the show are sure to inspire viewers to undertake their own dream home makeovers.
#14. Unsellable Houses
Real estate can be a tricky business, but Lyndsay Lamb and Leslie Davis make it look easy. As twin sisters and business partners, their real estate company doesn't just sell homes – they transform them. Unsightly properties become beautiful, updated spaces that sell for top dollar. What's even more impressive is that they foot the bill for the renovations upfront, only deducting their investment from the profits once the home sells. It's a win-win scenario for everyone involved, and viewers can't help but be impressed by these powerhouse businesswomen.
#15. Property Brothers
For many families, the dream of owning a beautiful home can seem just out of reach due to budget constraints and a lack of knowledge on the ins and outs of real estate. Enter Drew and Jonathan Scott, the twin brothers who are on a mission to help families turn fixer-uppers into their dream homes. Drew's expertise lies in finding the perfect property and negotiating a fair price, while Jonathan is a skilled contractor who can transform any old house into a stunning oasis. Together, they help families navigate the tricky world of home renovation on a strict timeline and budget, proving that the home of your dreams is closer than you think.
#16. Married to Real Estate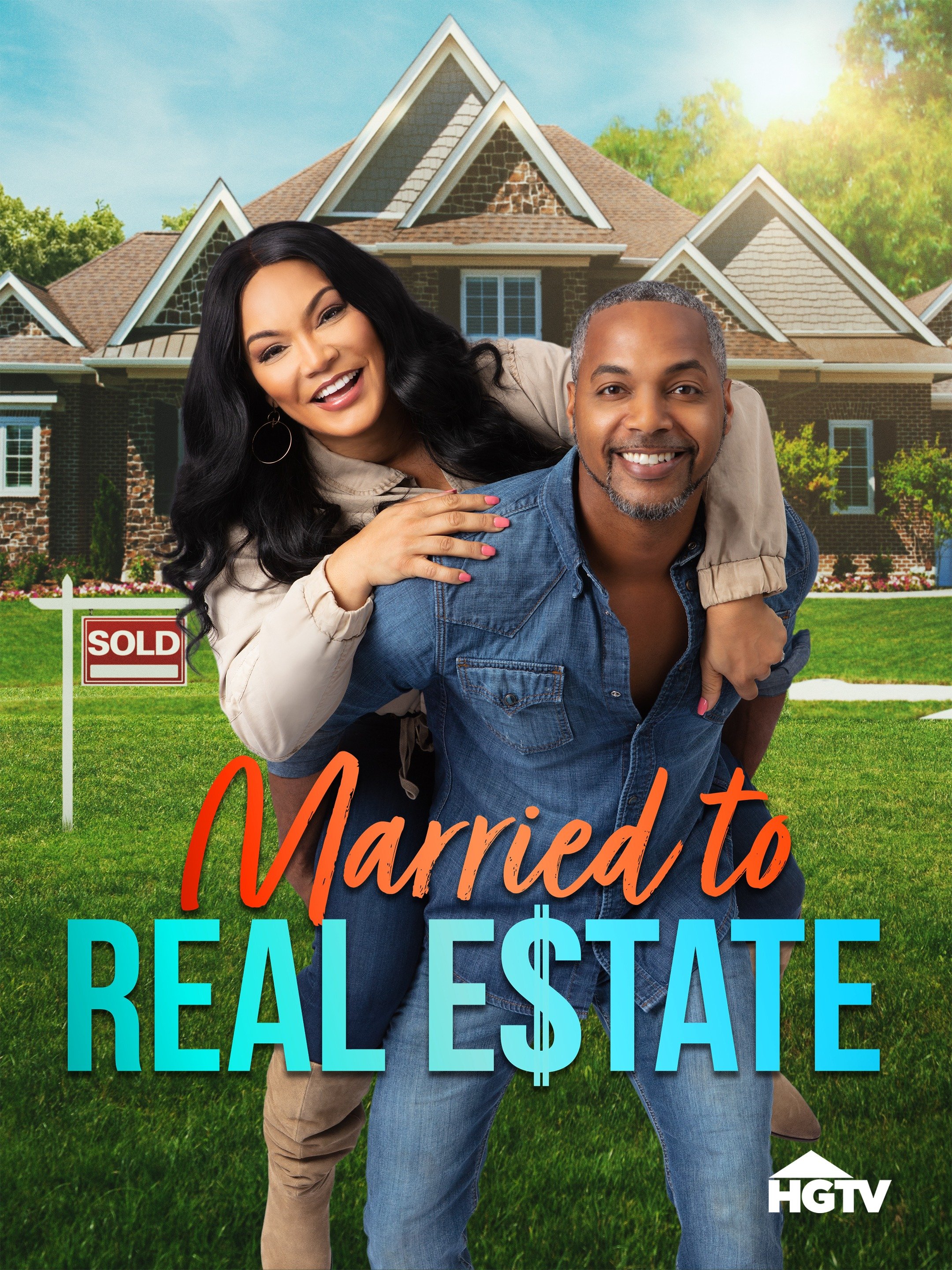 What if we told you it was possible to move into your dream neighborhood without breaking the bank? That's where Egypt Sherrod and Mike Jackson come in. With their combined skills in real estate and home renovation, they help clients find affordable properties in desirable locations and turn them into stunning dream homes. Egypt's market knowledge and design expertise allow her to identify hidden gems that her clients never would have considered. Then, with Mike and his team's savvy renovations, these homes not only become beautiful but also boast a high return on investment. It's a winning combination that takes a client's busy family life into account and turns their homeownership dreams into reality.
Do you have a favorite real estate show? Share your thoughts below! Check out this list and discover some new shows you might not have watched yet. We can't wait to hear your top pick for the best real estate reality TV show!
GRACIE LOEBS
(703) 895-6814
gracieloebs.jacobsandco.com
JACOBS & CO. REAL ESTATE, LLC.
12923 Fitzwater Dr. Nokesville, VA 20155
(703) 594-3800 | jacobsandco.com