5 Great Eating Spots to Try On Your Way to the Outer Banks
Posted by Katie Wedge on Tuesday, August 8, 2023 at 3:42:48 PM
By Katie Wedge / August 8, 2023
Comment
5 Great Eating Spots to Try On Your Way to the Outer Banks
Road trips are always better with a good meal or two thrown in between destinations. So, if you're headed to the Outer Banks this summer from NoVA, don't forget to make a pit stop at some of these great restaurants along the way. Instead of settling for fast food or a highway rest stop, try some delicious meals offered by five convenient eateries located along the route or just a short detour away. By taking a bit of extra time to stretch your legs and enjoy a satisfying meal, you'll be starting your vacation off on the right foot. And be sure to check out Northern Virginia Magazine's guide to North Carolina barbecue once you arrive at your destination, so you keep up the good eats.
#1. Scoot's BBQ
Drive time from Dulles: 3 hours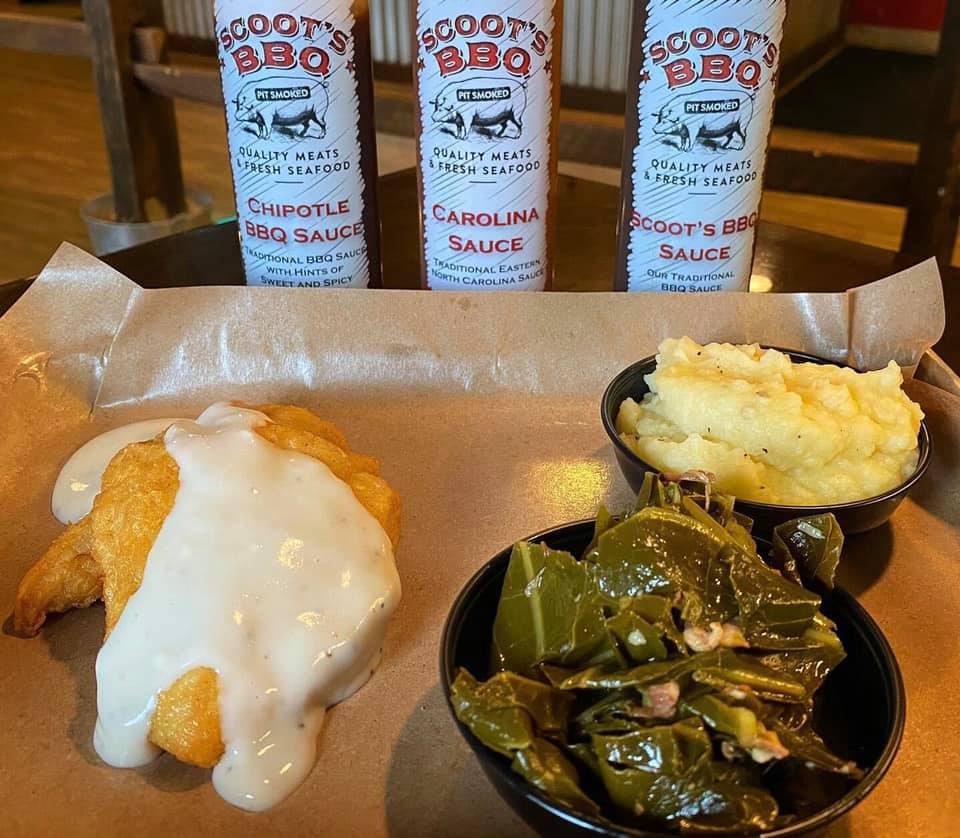 If you're looking for delicious, authentic BBQ, then Scoot's BBQ is a must-stop on your travels. Although it's a bit of a detour from I-64, the extra few minutes of driving time are well worth it for the mouth-watering dishes that await you. From wings to brisket to pulled pork, all of Scoot's meat is smoked low and slow and served up with their signature sauce. To round out your meal, they offer sides like fried okra, mac and cheese, and beet salad. Plus, the drive time from Dulles is only three hours, making this spot a perfect pit stop for a road trip. You won't be disappointed with the tasty barbecue waiting for you at Scoot's.
#2. Water Street Grille
Drive time from Dulles: 3 hours
If you're looking for a place to rest and fuel up during your seaside travels, Water Street Grille is a must-visit. Located in Yorktown, just a three hour drive from Dulles, this bar and grill offers an abundance of fresh seafood. You can't go wrong with the crab cakes or locally caught oysters, served raw, chargrilled, or fried. And if you're looking for the perfect ambiance to enjoy your meal, you can opt for patio seating and feel the sea breeze. With its prime waterfront location and delicious food, Water Street Grille is a great prequel to any seaside adventure. So stop by 323 Water St., Ste. A-1, Yorktown and experience it for yourself!
#3. Handsome Biscuit
Drive time from Dulles: 3 hours, 30 minutes
Are you a lover of biscuits? If you're planning a road trip south, you have to make a pit stop in Norfolk to try out Handsome Biscuit. This quaint restaurant is known for its delicious biscuit sandwiches, and the fried chicken option is an absolute must-try. With juicy chicken, crispy pickles, and zesty coleslaw, this sandwich is a delight for the taste buds. But if you're looking for something less filling, both the tomato sandwich and peanut butter and jelly are great options. What's really special about Handsome Biscuit, though, is the biscuits themselves. Trust us, even the simplest options will leave you feeling satisfied and happy. So take a detour and check out this gem on Colonial Ave. in Norfolk, Virginia.
#4. Currituck BBQ Company
Drive time from Dulles: 4 hours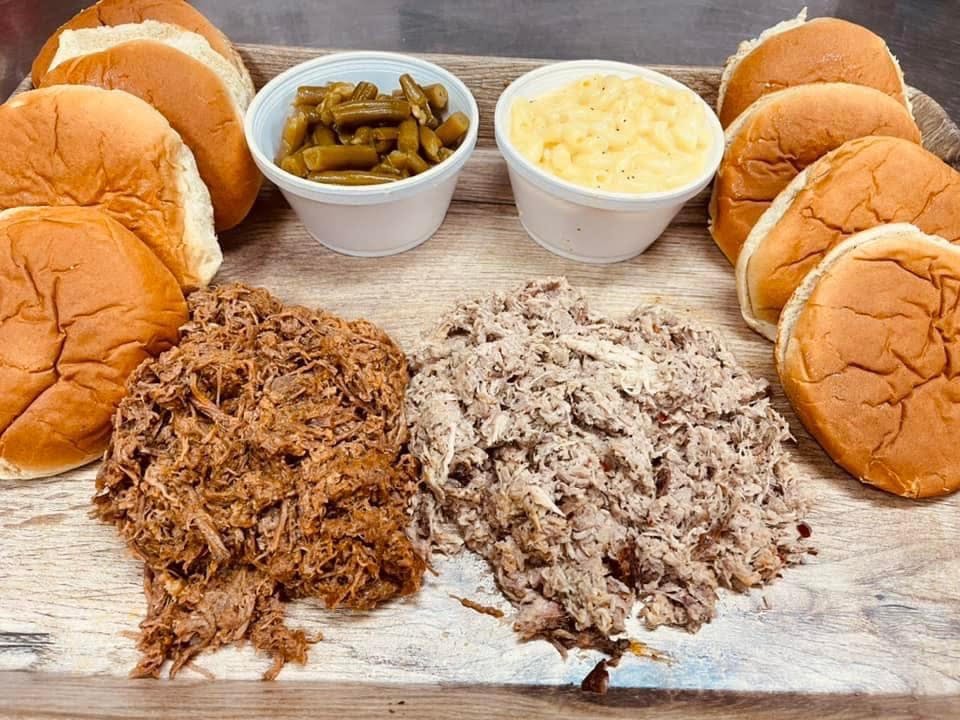 If you're searching for some classic Southern BBQ in your travels, look no further than Currituck BBQ Company. This joint is run by a father-son duo who truly know their way around a smoker. You'll find all the staples here - from the tender pulled pork to the hearty brisket - and they're all smoked to perfection with the help of hickory wood. But what really sets this place apart are the housemade sauces and rubs that give each dish a special touch. And if you're traveling with a large group, don't fret - their family meals make feeding everyone a breeze. Just get ready to roll up your sleeves and dig in. If you're passing through North Carolina on your way to the Outer Banks, don't miss out on the delicious eats at Currituck BBQ Company.
#5. Grandy Greenhouse & Farm Market
Drive time from Dulles: 4 hours, 15 minutes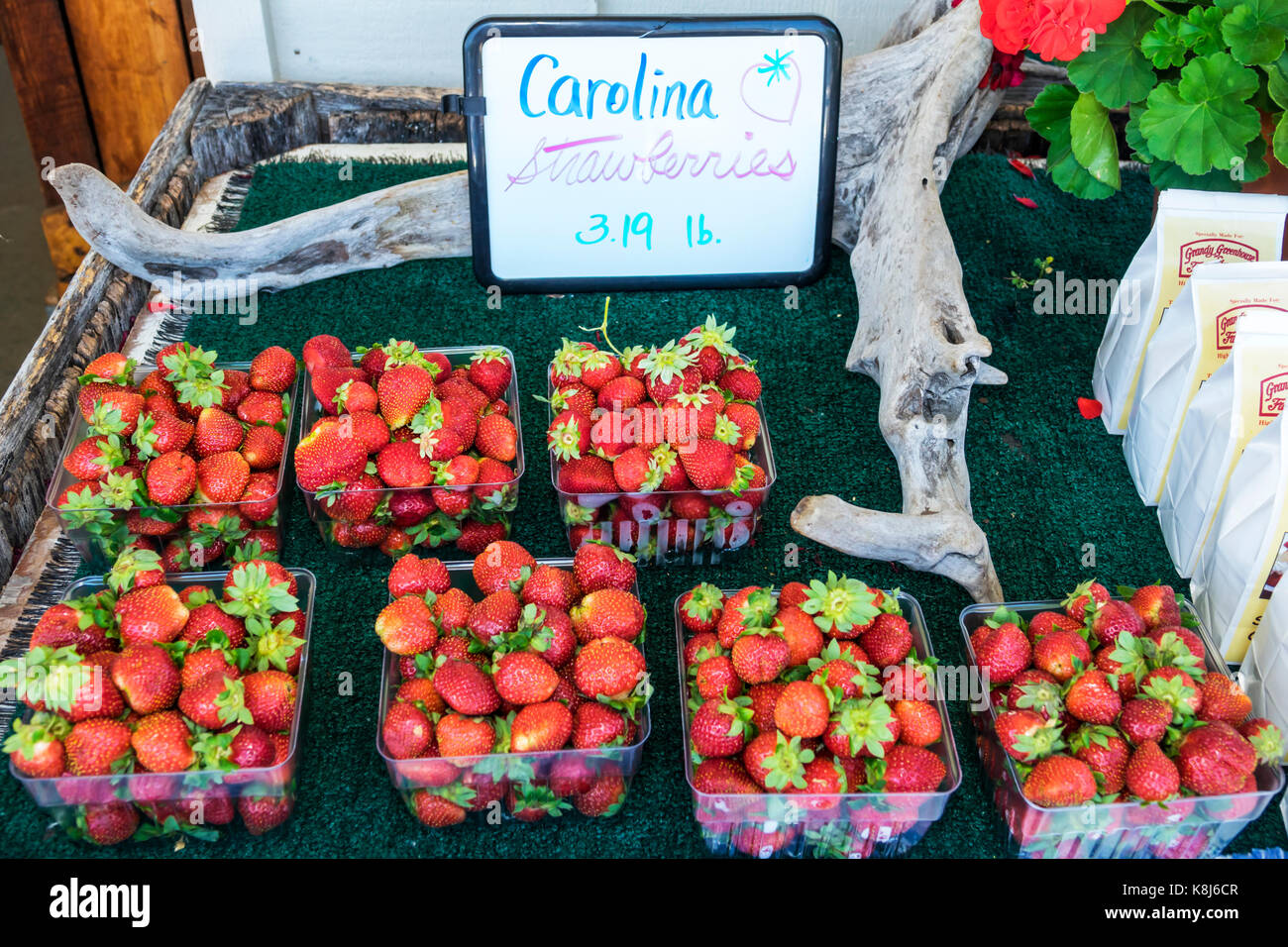 If you're planning a road trip from Dulles, Virginia, to North Carolina, be sure to make a stop at the Grandy Greenhouse & Farm Market. After hours of driving, a sweet treat and fresh fruit are just what you need to rejuvenate. The farm market offers frozen yogurt and fruit flurries that are perfect for a refreshing summer dessert. You can add peaches, berries, or bananas to your frozen yogurt to create a personalized treat. If you're looking for healthier options, the locally grown peaches and berries make for a delicious and nutritious snack for the rest of your drive. The Grandy Greenhouse & Farm Market is a must-visit destination that offers something for every palate. So why not take a break, explore the market, and take home some southern charm?
Going to the Outer Banks doesn't have to be a stressful and long trip! Forget all the worries of finding food along your journey. With these options provided, you'll be able to set your stomachs at ease as soon as you leave home. Let this be an exciting reminder that there is much variety when it comes to feeding your hunger during a road trip to the delightful Outer Banks!
KATIE WEDGE
(571) 517-2012
katie.jacobsandco.com
JACOBS & CO. REAL ESTATE, LLC.
12923 Fitzwater Dr. Nokesville, VA 20155
(703) 594-3800 | jacobsandco.com