5 Must-Have Traits to Look for When Finding the Right Real Estate Agent for Investors
Posted by Scott Jacobs, Broker on Monday, October 2, 2023 at 1:44:20 PM
By Scott Jacobs, Broker / October 2, 2023
Comment
5 Must-Have Traits to Look for When Finding the Right Real Estate Agent for Investors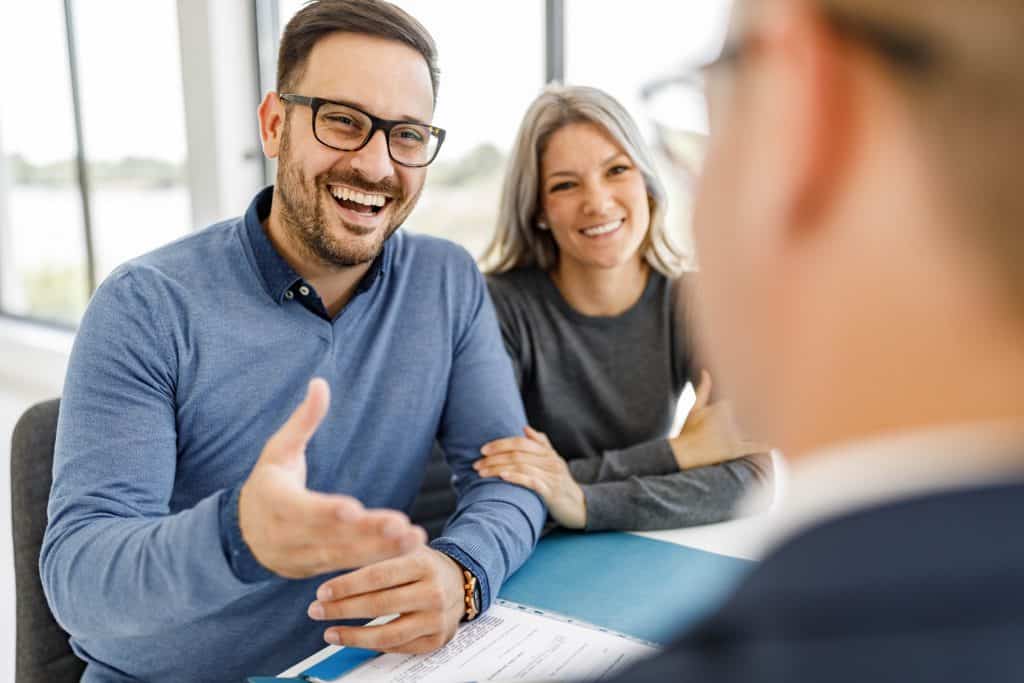 For a real estate investor, the secret to success lies in finding a real estate agent who understands the complexities of investment properties. Investing in real estate can be a time-consuming and challenging process, especially for those who are just starting. However, an investor-friendly agent can make all the difference. Such an agent understands the market dynamics, the local area, and can connect you with the right properties that fit your needs. While finding such an agent may be a challenge, it is well worth the effort. With the right real estate agency by your side, you'll be well on your way to creating profitable investments that will keep you earning for years to come.
What Is an Investor-Friendly Real Estate Agent?
When it comes to purchasing rental properties, not all real estate agents are created equal. An investor-friendly real estate agent understands the unique needs of real estate investors, which differ significantly from those of primary homebuyers. An investor-friendly agent has a strong grasp on after-repair values, the local rental market, and the potential renovation costs to help investors find properties that not only fit their budget but also help them achieve their investment goals. These agents also have their ear to the ground in terms of off-market properties, rental incomes, demand, and overall costs. The real estate investment process requires a collective effort from multiple professionals, and having a real estate agent with the pulse on everything real estate-related is a crucial component. If you're considering investing in real estate, an investor-friendly realtor is a must-have in your corner.
Discover the Top Methods for Finding Investor-Friendly Real Estate Agents
Are you wondering how to locate a real estate agent who understands the needs of property investors? It may seem like they all offer the same services of assisting with buying and selling homes, but that's not always the case.
While most agents concentrate on helping people with primary residence transactions, it's crucial to know how to identify the right agent for your rental property investments. This includes knowing the right questions to ask and how to compare multiple agents when you have multiple leads.
Discover the ultimate strategies to find the perfect real estate agents for rental property investors:
#1. Jacobs and Co. Real Estate
Discover the perfect real estate agent for your investment needs at
www.jacobsandco.com/agents/
. Jacobs and Co. have investor-friendly agents that connect you to professionals who will help you find the ideal property to grow your portfolio. Whether you're a beginner or an experienced investor, Jacobs and Co. caters to all areas of real estate investment, including fix-and-flips, rentals, and essential decision-making.
#2. Connect with Experts: Real Estate Investing Groups
Join real estate investing groups, both online and in person, to connect with professionals who can guide you in your investment journey.
These groups not only provide a platform to exchange ideas with fellow investors, but they also introduce you to investor-friendly agents who understand the ins and outs of the real estate market.
Expand your network and gain valuable insights by finding real estate investing groups on social media or in your local area.
#3. Advice from the Pros: Property Management Companies
Consult property management companies for their expertise in dealing with real estate agents. They can provide valuable advice to help you determine if an agent is the right fit for your business. Remember to conduct your due diligence before making a decision.
#4. Harness the Power of Social Media
Don't underestimate the power of social media in finding investor-friendly agents. Share your interests and activities on social platforms and explore connections within your network that may lead you to the right professionals.
Additionally, join real estate-focused groups where you may come across agents who specialize in working with real estate investors. Sometimes, the perfect connection may come from another person's post.
#5. The Power of Referrals
Referrals are the ultimate compliment for real estate agents, and they can help you find the best in the business. Seek referrals from industry professionals like investors, lenders, contractors, as well as friends and family.
When you receive a referral, don't hesitate to ask fellow investors about their experience with the recommended agent. Gathering insights and tips can make your transaction even more successful.
Find the Perfect Real Estate Agent for Your Investments: Key Qualities to Look For
When searching for a real estate agent who specializes in working with investors, it's crucial to know what qualities to prioritize.
Just like when purchasing a home for yourself, you need an agent who understands the real estate market, rental income, cash flow, and net operating income.
Here are the essential characteristics to consider:
1. Full-time commitment: Many agents work part-time, but as an investor, you need someone fully dedicated to the industry. Investment properties move quickly, and you don't want to miss out on great opportunities because of a part-time agent.
2. Investor experience: Look for an agent who also invests in real estate. They'll have firsthand knowledge of the industry and understand the factors that matter most to investors. Even though they may be competitors, finding an agent with a different strategy can ensure no conflict of interest.
3. Familiarity with investing terms: Real estate investing involves specialized terminology. Make sure your agent is well-versed in cap rates, net operating income, gross rent multiplier, and internal rate of return. This ensures they can effectively help you find the right investment property.
4. Expertise in spotting good deals: A knowledgeable agent can assess a rental property and determine if it's a worthwhile investment. They consider factors beyond just the rental income and can identify potential repairs, maintenance costs, and vacancies.
5. Access to off-market properties: Traditional agents focus on MLS listings, but the best deals often come from off-market opportunities. Look for an agent with connections and knowledge of these hidden gems, especially distressed properties for fix-and-flip investors.
6. Connection to property managers: Some agents also work as property managers or have close relationships with them. This can provide access to exclusive off-market listings and help you make more profitable investments.
7. Local expertise: A deep understanding of the local market is essential for success. A good agent knows the area inside out, including specific neighborhoods and communities. This knowledge enables you to make informed decisions based on factors like school districts, amenities, and zoning regulations.
8. Reliability is Key: Choose an Agent Who Responds
Finding the perfect real estate agent is more than just expertise – it's about communication too. A prompt response is vital when dealing with investment properties.
When assessing potential real estate agents, inquire about their communication methods and frequency. Do they prioritize phone calls, emails, or other channels? How often do they update investors? Essential considerations include whether an agent contacts clients immediately upon finding properties, particularly off-market options, or if they tend to consolidate communication, potentially causing you to miss out on opportunities. To gauge their responsiveness, pay attention to how quickly the agent returns your calls or messages and if they provide accurate and timely information.
9. Punctuality Matters: Align Yourself with a Proactive Agent
In the fast-paced world of real estate, timeliness is key. An agent who consistently shows up on time demonstrates their dedication to helping you succeed. Keep an eye on whether the agent arrives promptly for scheduled showings and meetings. If tardiness becomes a recurring issue, it's a red flag that could hinder your progress.
By partnering with an agent who responds swiftly and respects your time, you'll set yourself up for real estate triumph.
In the world of real estate, having the right connections is a game-changer. A knowledgeable agent not only understands the market inside out but also has a vast network of industry professionals at their fingertips.
Sourcing these experts on your own can be tedious and may not lead you to the best options. By relying on the network of an experienced real estate professional, you gain access to a wealth of expertise, making your investment journey smoother and more successful.
By finding an investor-friendly real estate agent who possesses these qualities, you'll have a trusted partner who can guide you towards lucrative investment opportunities and help you build a thriving real estate portfolio.
Unlocking the Secrets to Interviewing a Top-Notch Agent for Investment Properties
Find the perfect agent for your investment properties by following these tips. Start by researching their qualifications and talking to other experts in the industry.
Once you have a few potential agents in mind, it's time to interview them. This step is crucial to ensure they meet your specific needs as an investor.
Here are some important questions to ask:
How much experience do you have working with real estate investors?

What types of properties do you specialize in?

Which areas do you primarily work in, and for how long?

Do you own and manage any investment properties yourself?

Do you collaborate with a property management company?

Can you provide off-market or pocket listings?

Do you have a network of reliable professionals you can refer me to?

Can I speak with your previous clients to get their opinion on your services?
Don't settle for just any agent. Take the time to find someone who is the perfect fit for your investing goals.
When it comes to running a successful real estate business, having access to an investor-friendly real estate agent is a must. While it may be tempting to go with the first agent you come across, doing your research and finding the right fit for your needs can save you a lot of time and money in the long run. After all, a missed opportunity can cost you thousands of dollars. By understanding the best practices for locating an investor-friendly agent, you'll be better equipped to make smart decisions and take advantage of off-market deals that can give your business a competitive edge.
SCOTT JACOBS
(703) 346-5855
scottjacobsbroker.jacobsandco.com
JACOBS & CO. REAL ESTATE, LLC.
12923 Fitzwater Dr. Nokesville, VA 20155
(703) 594-3800 | jacobsandco.com