7 Tips For Buying A Second Home
Posted by Scott Jacobs, Broker on Friday, July 22, 2022 at 9:07 AM
By Scott Jacobs, Broker / July 22, 2022
Comment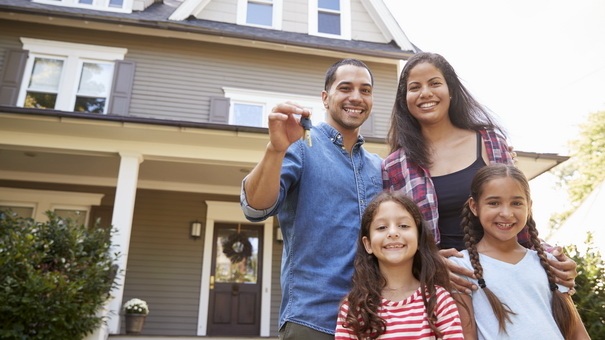 Are you thinking of buying a second home? If so, you're not alone! A growing number of people are investing in secondary real estate as a way to secure their future. But buying a second home can be tricky- it's important to make smart decisions and plan ahead.
Buying, owning and managing a second home should be approached with clear thinking and a game plan. It's easy to get caught up in the idea while on vacation. But take a step back and make sure you've thought out the pros and cons before taking this big step forward in your personal financial world.
A second property could be something worth financing for your future. Investing in one can help you earn additional income and provide a retreat from everyday life. If you are indeed thinking about purchasing a second home, here are a few things to consider! In this blog post, we will discuss seven tips for buying a second home. By following these tips, you can make sure your next real estate purchase is a success!
LOCATION..LOCATION.. LOCATION
Choosing where you'll purchase your second property is a significant decision. Should your second home be close to family? Would you prefer to live near the beach, in the mountains or in a beautiful city you love?
It's also important to think about location. Keep in mind that the closer your second home is to your first, the easier it will be to maintain. But if you're looking for an investment property, it might make more sense to purchase in an area with potential for growth.
It's essential to discuss locations with your spouse and other family members involved in this decision. Spend some time finding out which areas are the greatest. Next, decide which places would be best for your second home in collaboration with a real estate professional. Pre-approval, the first step in the house purchase process, becomes considerably more manageable as a result. Let's say you do some planning, work with a real estate agent, and do some research on your new area. If so, it will demonstrate early initiative to your lender as you work through the mortgage application process for your second house.
CONSIDER FINANCIALS
Many people want to put money aside until they can pay cash for a second house, but this may not be the wisest course of action. The appropriate course of action should be decided upon in consultation with a mortgage expert who has knowledge of second property buying. Be sure to budget for not just the purchase of the house but also any necessary repairs, maintenance expenditures, resort or condo fees, and assessments.
You will probably need investment finance, which could have a higher interest rate, if you intend to rent the property. And with rentals, your maintenance costs will be higher though they will be offset with rental income. Don't forget to consider the expense of forming an LLC if your financial and legal consultants advise it, insurance, notably umbrella coverage if you want to rent (to protect yourself and your investment), and management costs if you employ a rental management business.
Can you afford a second property with your current financial situation? Even if you intend to rent out the home, you should be sure the purchase is within your means. Here are a few financial factors to take into account, especially if the property will be vacant for a significant number of months over the year.
Down Payment & Interest Rates: Purchasing a second house will require a new down payment and a mortgage, just like your current residence (with interest). Unless you want to pay in cash, that is.
Debt-To-Income Ratio: You must satisfy debt-to-income ratio (DTI) rules in order to be approved for a second mortgage if you purchase a second house. DTI measures how much debt you have in relation to your income. DTI can be calculated quickly by multiplying your monthly pre-tax income by the sum of all your monthly debt payments.
Monthly Budgeting: On paper, you might be granted a second mortgage, but you need to do the math to see whether this is a wise financial decision. The best method to do this is to tally up all of your monthly payments, then take that total out of your post-tax paycheck each month. Your second mortgage payment will be made from the remaining funds.
Rental Maintenance: You should also budget for the expense of purchasing a rental property and the associated maintenance. Both as the owner and the landlord, you'll be in charge of handling all repairs and damages. This could entail hiring a repairman, buying paint, doorknobs, and other home remodeling supplies, or hiring a lawn service to keep the yard in good shape.
TRY TO FIND PROPERTIES THAT ARE FURNISHED.
Many owners of vacation properties would love to sell you a turn-key home–it makes their lives easier and yours. Don't hesitate to negotiate for any of the furnishings with your offer.
THINK LIKE A TENANT
If you intend to rent out your new house, consider what aspects of your purchase will appeal to visitors. They will probably like your property for the same reasons you do, but they will also take into account the excellent vistas, contemporary furnishings, and first-rate amenities (either inside the home or close by) that will serve to provide you a reliable source of income.
EARLY RESEARCH OF PROPERTY MANAGEMENT FIRMS.
You can start talking to management companies early in the process. Some such companies may also know of properties for sale that fit your criteria. They are a great resource and will help make your transition to second home ownership easy.
TRUST YOUR ADVISORS
Choose real estate agents and financial specialists who are knowledgeable about the second home market and are authorities on the neighborhood where you want to buy, such as lenders and accountants. Utilize their knowledge by hearing what they have to say. They will serve as your navigators throughout this process.
TAKE ACTION QUICKLY WHILE CONSIDERING A PROPERTY THAT SOUNDS IDEAL.
Even while I advise caution when making any significant purchases, if you've been waiting for a house with precisely the view you desire or precisely the position away from the main road; seize the opportunity if it becomes available. Too often I've seen vacation home buyers too cautious and then miss the perfect opportunity.
Whatever your reasons for buying a second home, be sure to follow these tips and do your research before making any decisions! With a little planning and forethought, you can ensure that your next real estate purchase is a success. Jacobs and Co. Real Estate is here to help! Also, Get the best price on the sale of your home, and enjoy a stress-free move with one. If you currently own a home and plan to sell, we can help you get the absolute best price for your home!.
JACOBS & CO. REAL ESTATE, LLC.
12923 Fitzwater Dr. Nokesville, VA 20155
(703) 594-3800 | jacobsandco.com