A Parent's Guide to Buying Property Near a School – Pros, Cons, and What You Need to Know
Posted by Scott Jacobs, Broker on Thursday, May 11, 2023 at 5:29:08 PM
By Scott Jacobs, Broker / May 11, 2023
Comment
A Parent's Guide to Buying Property Near a School – Pros, Cons, and What You Need to Know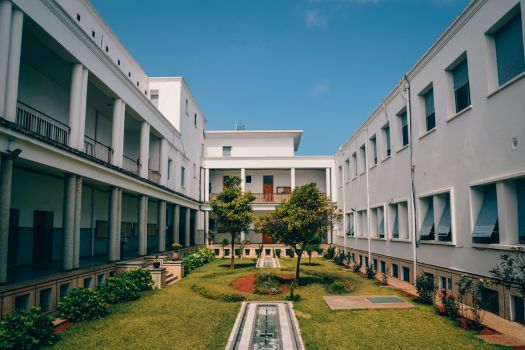 As a parent, you want to give your child the best possible learning experience they can have. And while having a great school nearby is an excellent start, how close it is to your property can also make all the difference in terms of academic success and quality of life for both you and your kids. If you're considering buying a home near a school or even looking into sending your children off-campus for their schooling – there are various factors involved that require careful deliberation in order to decide what's best for everyone involved! In this post, we'll look at some of the pros and cons when it comes to choosing property near or far from schools so that you can make an informed decision about which option is right for your family.
Looking for your dream property can be tough, especially if you have specific requirements in mind. But what if we told you that the perfect home could be located near a school? For families with kids or students attending university, living next to a school can be a game-changer. But before you start packing, let's weigh the pros and cons of this location.
PROS
#1. INCREASE PROPERTY VALUE
A survey conducted by the National Association of Realtors found that 26% of recent homebuyers were swayed by the allure of a reputable school district. And for those in their thirties, that number was even higher. But beware: this demand can lead to sky-high prices and fierce competition. Ready to enter the school zone? Brace yourself for a bidding war.
#2. SUITABLE FOR FAMILIES
Living near a school may be just what your family needs! With a playground accessible to the community after school hours, there's no need to drive to the park for playtime. Plus, if your yard has a fence and your kids are old enough, they can even play outside alone - fostering their independence!
But that's not all. With basketball courts and other amenities nearby, your kids will never run out of fun things to do. And the best part? There's likely other families with kids in the area, making it the perfect opportunity for your children to make new friends and enjoy the outdoors. So why wait? Move near a school today!
#3. KIDS CAN WALK FROM SCHOOL
Imagine a life without morning chaos and traffic jams near your child's school. As a bonus, your kiddos can walk to school independently and save you money on bus passes. Plus, you'll get a few extra moments of precious sleep in the morning. The best part? It's doable if you live within walking distance of the school.
CONS
#1. AFFORDABILITY
Research shows that neighborhoods near schools and colleges, particularly those with top universities like Harvard, MIT, Stanford, Duke, and Princeton, tend to come with a hefty price tag. Take Harvard and MIT in Cambridge, Massachusetts for example, where the median sales price is a jaw-dropping $1.3M! Similarly, Stanford in the San Francisco-San Jose metro boasts a median sales price of $1.3M, while Duke in Durham, North Carolina is catching up with a median sales price of $395k. And let's not forget Princeton in New Jersey with a whopping median sales price of $970,000.
While these prestigious schools are located in privileged areas, it's important to note that living near top-rated schools increases competition and tenant availability. Don't miss out on the chance to find your dream rental property or investment opportunity!
#2. MORE TRAFFIC
School zones are like rush hour on the road, but with backpacks instead of cars. Drop-off and pick-up times bring a stampede of parents and students, especially at schools where parking is a rarity. The larger the school, the more chaotic the traffic - and the more ear-piercing the noise pollution. Brace yourself for decreased air quality, too. Just another day in the life of an elementary school commuter!
Finding a spot to park on school days can feel like hunting for treasure. And when there are events? Forget about it. The hoards of parents, friends, and family descend upon the school like a swarm of locusts, making it nearly impossible to snag a spot. And if the school itself doesn't have enough parking? You'll find cars spilling over into the neighboring streets. And let's not forget about the rogue parents who think traffic and parking laws don't apply to them, blocking driveways and double parking like it's no big deal. Yikes!
#3. NOISY NEIGHBORS
Are you a fan of peaceful neighborhoods? Then you might want to steer clear of homes near schools. When hordes of children congregate in one spot, it's bound to get noisy. Living near a school means enduring everything from recess shenanigans to the incessant ringing of bells marking each class period. And don't think the hype dies down once school's out; after-school sports and activities can stretch late into the night. If silence is golden, then consider other housing options.
#4. SCHOOL EMERGENCIES
Did you know that school emergencies can have an impact beyond just the campus walls? Even a harmless prank like pulling a fire alarm can trigger an evacuation of all students until emergency services give the green light to return. Picture students gathered on the rain-soaked front lawn of a neighboring house, their backpacks a makeshift pillow, as they wait for clearance to re-enter the school.
And it's not just false alarms. During natural disasters like hurricanes, schools can serve as a safe haven for local residents forced to evacuate their homes. So the next time you pass by a school, remember: it's more than just a place of learning. It's a critical hub for the community in times of crisis.
#5. POTENTIAL TRESPASSING
While it's great to be within walking distance, pesky teens may disrupt your peace and privacy by loitering, cutting across your yard, or trespassing altogether. Don't worry, we've got a solution. Just take a quick stroll a couple blocks away to still enjoy the perks of school proximity without the headache of unwanted visitors. Problem solved.
Final Thoughts: To Live Near or Not To Live Near a School?
The decision to live near a school is not as cut and dry as it may seem. There's a mixed bag of benefits and drawbacks, and ultimately, it's up to the discerning home buyer or renter to make the call. To make an informed decision on where to call home sweet home, it's essential to consider all the points we've just covered. So, are you Team School Zone or not?
As a parent, purchasing property near or within a school district can be a great experience for your family. However, there are both pros and cons associated with this decision and you should research the area carefully in order to make the best possible decision. Ensure that the local school has the resources, staff and educational opportunities needed to give your children an excellent education and make sure that any zoning laws do not adversely affect your purchasing decision. Keep in mind that buying property near a school is an investment in your family's future. Make sure that you consider all of the factors involved before making any purchases as this is a big commitment. Families that buy property near schools often end up with strong connections to their community, greater access to educational opportunities and a valuable asset they can enjoy for years to come.
JACOBS & CO. REAL ESTATE, LLC.
12923 Fitzwater Dr. Nokesville, VA 20155
(703) 594-3800 | jacobsandco.com