A Roundup of the Wackiest Events Hitting Northern Virginia This Weekend
Posted by Scott Jacobs, Broker on Tuesday, June 6, 2023 at 9:35:58 AM
By Scott Jacobs, Broker / June 6, 2023
Comment
A Roundup of the Wackiest Events Hitting Northern Virginia This Weekend
June is here, and with it comes a plethora of wonderful activities to enjoy in Northern Virginia! From historic sites and hiking trails to local farmers markets and stunning parks, there is something special to capture the attention of everyone. With its lush green landscape, abundant sunshine and mild temperatures, June is an ideal time for outdoor fun. Whether you fancy taking a day trip to explore new places or spending time at home soaking up the sun's rays on your backyard porch swing, this season has plenty of options for you. To help get started on planning ahead for June in Northern Virginia, we have curated a list of some exciting things that promise hours of entertainment during the upcoming months!
Euphoria Market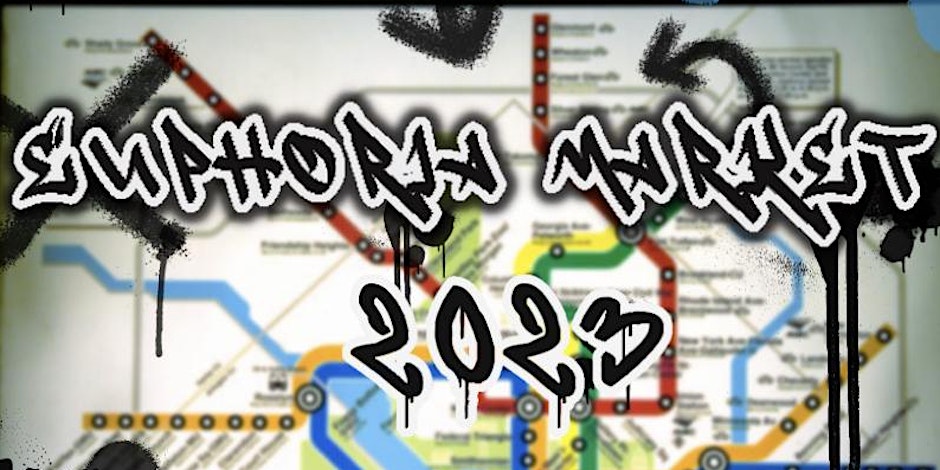 Sunday, June 11 · 11am - 7pm EDT
Dulles Expo Center 4320 Chantilly Shopping Center Chantilly, VA 20151 United States
Get ready to experience the ultimate summer shopping extravaganza at Euphoria Market! Our market is back and better than ever, featuring an eclectic mix of vendors selling all kinds of vintage treasures. Don't miss your chance to discover unique treasures and meet passionate sellers. See you there!
5K Walk/Run For Charity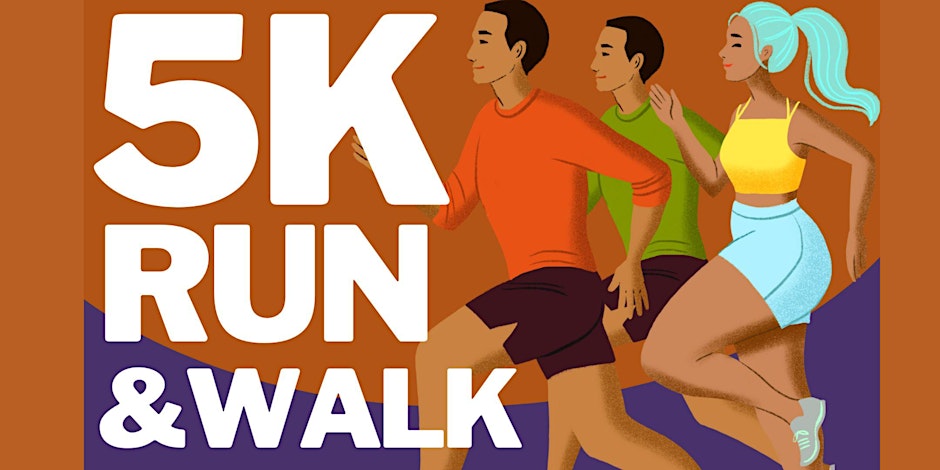 Saturday, June 10 · 8 - 11am EDT
Jirani Coffeehouse 9425 West Street Manassas, VA 20110 United States
Lace up those sneakers and join us on June 10th for the My Natural Me 5K Run/Walk - a fantastic fundraising event for the 501c3 nonprofit. By supporting us, you're also supporting a fantastic cause. My Natural Me is committed to empowering women and girls through education, resources, coaching, and community collaboration. We want every female to know just how awesome she is! Come support this amazing charity and be part of the positive change we're making in our community.
Wicks & Sips 5 Year Celebration!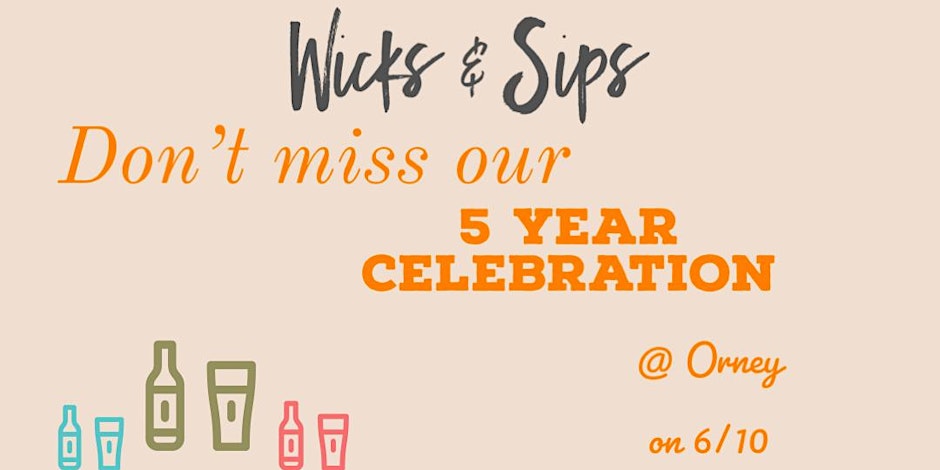 Saturday, June 10 · 2 - 5pm EDT
Ornery Beer Company Taproom 8088 Flannery Court Manassas, VA 20109 United States
Come join us at Ornery as we commemorate our sensational five-year anniversary! We've got exciting plans that include your first beer and all the candle making supplies you'll need – it will be an unforgettable experience! Don't worry if you haven't tried candle making before, no experience is necessary. Secure your nonrefundable tickets now!
Piggy Paint Night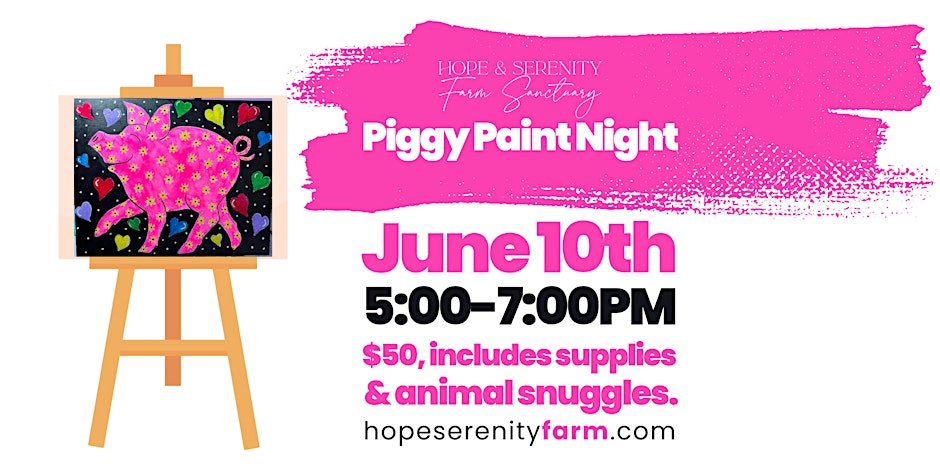 Saturday, June 10 · 5 - 7pm EDT
Hope & Serenity Farm Sanctuary 10445 Manley Road Nokesville, VA 20181 United States
Join Hope & Serenity Farm Sanctuary's Paint Night on June 10th at 5:00 pm for an evening of creativity and friendship. Let your imagination run wild as you paint our adorable pigs in striking colors and picturesque backgrounds. Not feeling inspired by pigs? No problem! You're the artist, so paint whatever your heart desires on the canvas provided. We have the pleasure of being led by the skilled Donna Merchant of Paints & Pencils. Don't miss out on this amazing opportunity to unleash your artistic side!
Whether you're an experienced artist or a newbie, Donna is here to guide you towards unleashing your creative spirit. And what better way to get inspired than in the company of fellow art enthusiasts and snuggly sanctuary animals? Amidst the swirls of paint and sips of refreshments, let the soothing presence of our furry friends spark your imagination. And the best part? All art supplies and refreshments are included in the $50 per person fee. Join us for an immersive experience that's sure to unleash your inner artist.
Every penny raised from this Paint Night extravaganza will be used to provide top-notch care for our animals. Bring your creativity to the canvas and enjoy a night of color, laughter, and love. Come join us for a one-of-a-kind experience that will leave you feeling good and painting happy. See you there!
Mathnasium of Centreville's Star Mathlete Party!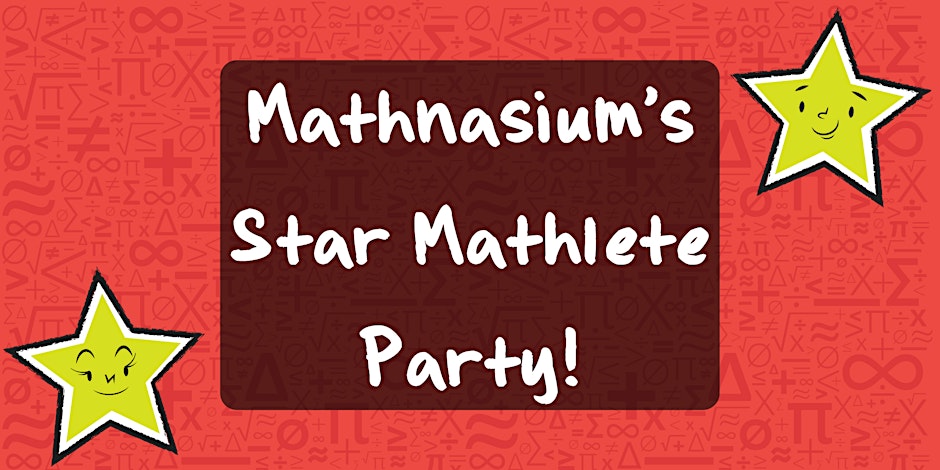 Saturday, June 10 · 12 - 2pm EDT
Mathnasium of Centreville 5959 Centreville Crest Lane Centreville, VA 20121 United States
Hey there! Ready to have a blast and celebrate your students' hard work? We've got the perfect way to do it - with fun and games for everyone! Our collection of entertaining activities includes math games suitable for all ages. Plus, we're holding exciting drawings throughout the event, and one lucky winner will walk away with a big ol' $100 bill.
Bring along your squad, siblings, and even your extended family to join in the festivities. Just make sure to register each person coming so we can prepare for an unforgettable time. Let's get this party started!
PWCB Community Band Festival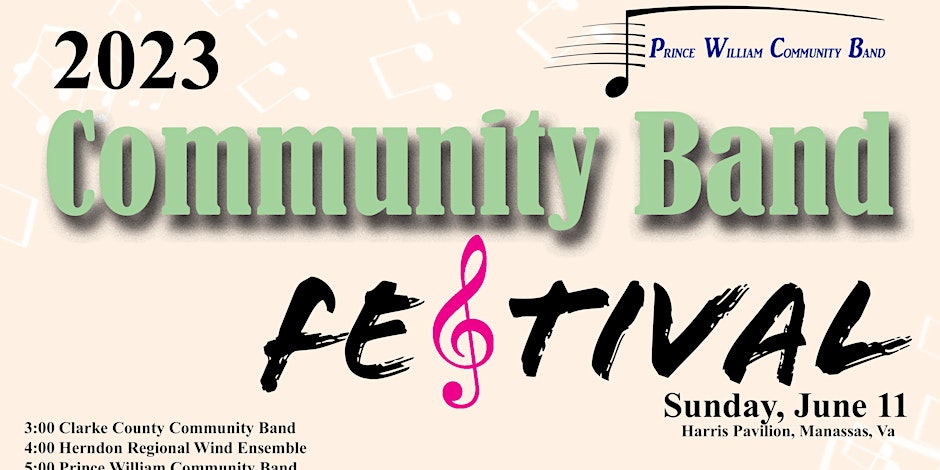 Starts on Sunday, June 11 · 3pm EDT
Harris Pavilion 9201 Center Street Manassas, VA 20110 United States
Get clucking! Join us at the Fairfax County Animal Shelter on June 3rd at 11 AM for a Get ready to bask in the spring vibes with not one, not two, but three sensational community bands at the Prince William Community Band Festival! Grab your lawn chair and let the sweet sounds of the season sweep you off your feet. It's the perfect way to kick off your spring season with some delightful entertainment.
Public Safety Day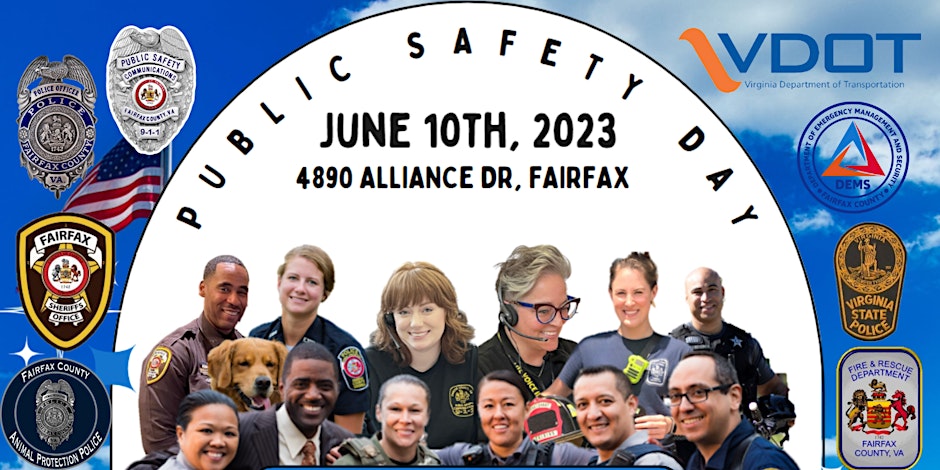 Saturday, June 10 · 10am - 2pm EDT
4890 Alliance Dr 4890 Alliance Drive Fairfax, VA 22030 United States
Come join the Fairfax County Department of Public Safety Communications (yes, the 9-1-1 people) and our brave public safety partners for an exciting Public Safety Day! Get ready to experience an array of awesome displays - from the Fairfax County Fire and Rescue Department to the Virginia Department of Transportation! And if that wasn't enough, there's free admission and parking! Plus, the fun-filled day isn't just for families - everyone's welcome to enjoy the free games and activities. Don't miss this opportunity to show your support for those keeping our community safe!
2023 Taste of Woodbridge Festival at Stonebridge at Potomac Town Center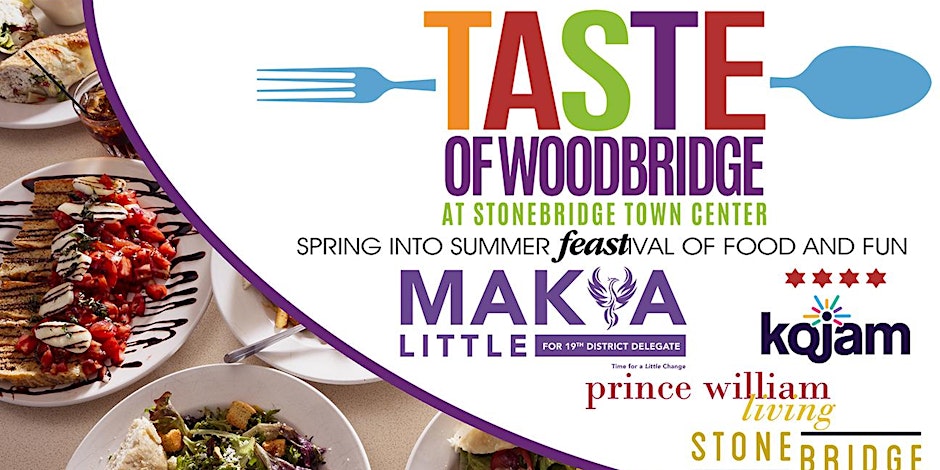 Saturday, June 10 · 11am - 6pm EDT
Stonebridge at Potomac Town Center 14900 Potomac Town Place Woodbridge, VA 22191 United States
Get ready to feast your taste buds and tap your toes at the Stonebridge Taste of Woodbridge Feast-ival! With good food, exhibitors, live music and performances, this seasonal celebration is the ultimate family-friendly event. You can leisurely stroll through the beautiful Stonebridge at Potomac Town Centre, while discovering local restaurants and chefs, serving up their most delicious offerings. Oh, and did we mention it's free admission? The only cost is $1 for tastings and food purchases. To avoid lines, buy your tickets online with a small surcharge to cover administrative costs. Entertainment for ALL AGES from 11am to 6pm!
Celebrate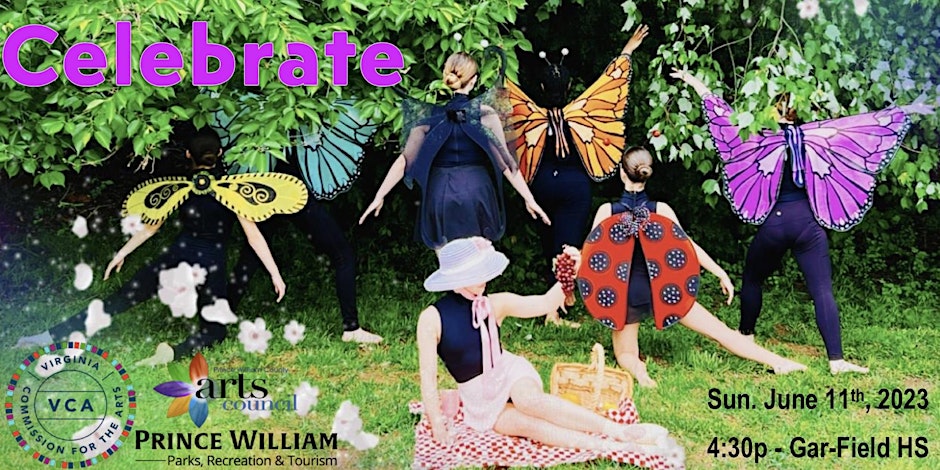 Starts on Sunday, June 11 · 4:30pm EDT
Gar-Field HS Woodbridge, VA 14000 Smoketown Road Woodbridge, VA 22192 United States
Get ready to dance the night away as we celebrate two decades of Woodbridge Academy of Dance! You won't want to miss Woodbridge Dance Company's electrifying performance of "Celebrate," featuring a breathtaking showing of "The Concert," alongside brand-new works crafted by the talented Woodbridge Academy of Dance team. Let's boogie!
Grand Opening Event!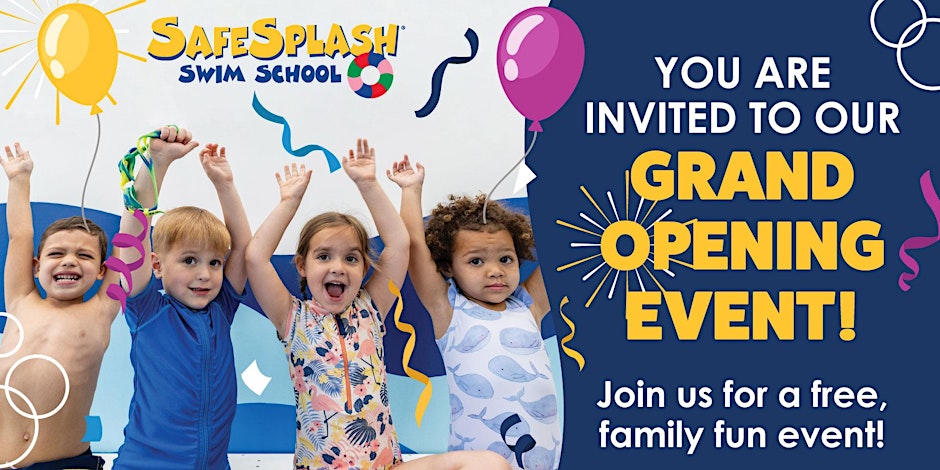 Saturday, June 10 · 1 - 3pm EDT
13985 Metrotech Dr 13985 Metrotech Drive Chantilly, VA 20151 United States
Are you ready to have a splashin' good time? Join us for our FREE Grand Opening Celebration at SafeSplash Chantilly! Bring the whole family for a fun-filled day of swimming, face-painting, games & crafts, raffles & prizes, refreshments, tours, and more! Dive into our heated swimming pool for FREE open swim (1-hour increments) and show off your new face paint. Plus, take a tour of our beautiful facility that includes individual changing stalls, a blow-dry bar, and a retail wall. Don't miss out on this spectacular event as we celebrate our first full summer open. So, mark your calendars and get ready to celebrate with us!
Get 25% OFF your first month of swimming classes with SafeSplash's Grand Opening Special! From infants to adults, our progressive curriculum and skilled instructors will help you develop essential water safety skills and proper swimming techniques. Plus, we offer group, semi-private, private, and adult group lessons, as well as Adaptive Aquatics to suit all needs. Enroll online today and use promo code GO25 at checkout. Dive in and start swimming towards success!
RIGHT FIT REALTY TEAM SUMMER KICKOFF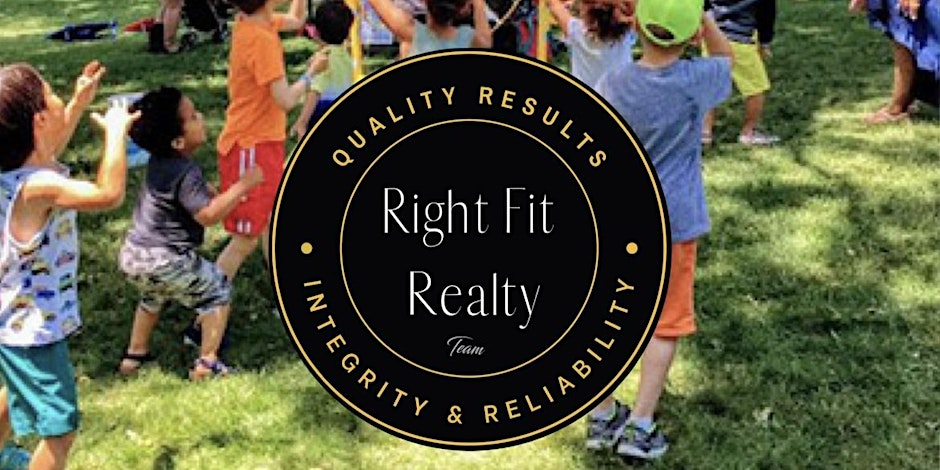 Sunday, June 11 · 11am - 4pm EDT
Laurel Hill Park, Shelter A 7315 Ox Rd Shelter A Fairfax Station, VA 22079 United States
Attention sun worshippers! Get ready to beat the heat and have a blast at our summer shindig. Swing by and grab some free sunscreen and towels before embarking on your epic summer adventures. Join us for a day at the park where you can indulge in ice cream, ice-cold lemonade, and groove to some tunes. Let the kiddos bounce around in our bounce house or challenge friends to some corn hole. And don't forget to snap some professional family photos to commemorate the fun! We want to say thank you for being part of our incredible home community, so don't hesitate to bring along your friends and loved ones. The more, the merrier!
DOGA (Yoga + Dogs) on the green @ The 2023 Taste o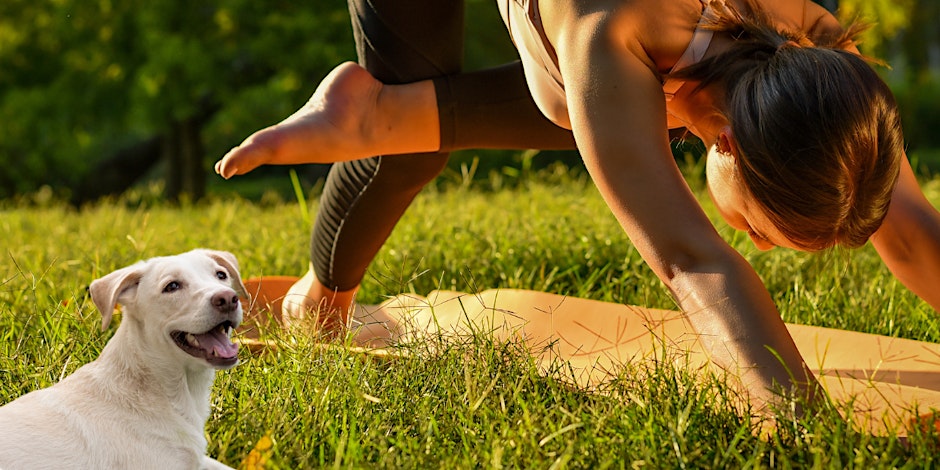 Sat, 10 Jun 2023 10:00 - 11:00 EDT
The green @ Stonebridge Potomac Town Center 15201 Potomac Town Place Woodbridge, VA 22191 United States
Get your downward dog on with some furry new friends! Join me at Stone Bridge's green space for Yoga with dogs, a unique twist on the traditional yoga flow that's sure to bring out your playful side.
Don't worry if you don't have a pup of your own - you're still welcome to join in on the fun. But if you do decide to bring your furry friend, make sure they're social butterflies who won't mind mingling with the other dogs. And of course, bring your own mat and water to stay comfortable throughout the hour-long session.
This is a ticketed event, so be sure to arrive early for check-in. And remember, the real Zen we're seeking is within us all - but a little four-legged company never hurt anyone. See you on the mat!
Summer Floral Design Series: France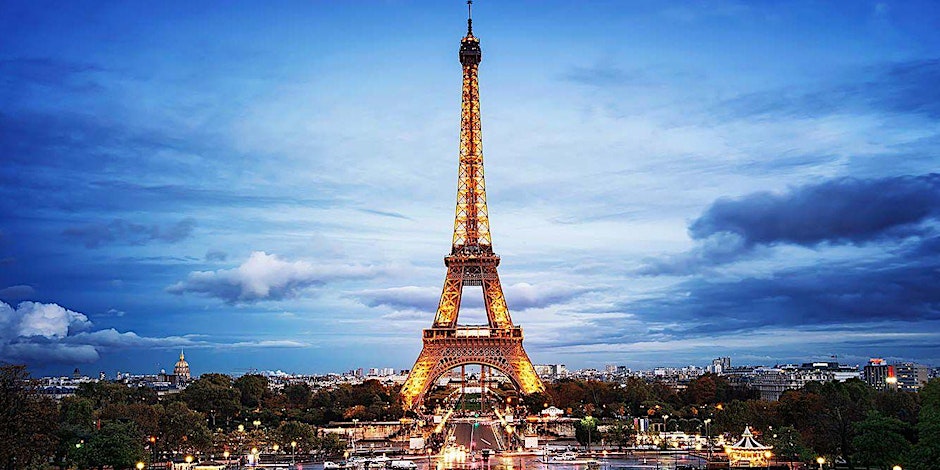 Starts on Sunday, June 11 · 2pm EDT
Metro Flower Market 4151 Lafayette Center Drive #110 Chantilly, VA 20151 United States
Join us on a journey around the world as we explore native flowers, indulge in diverse cuisine, and ignite your creativity with unique designs! Get ready to feast on the delectable dishes crafted by Design Cuisine. You can even sneak a peek at the menu by simply requesting it!
We'll teach you how to make a delightful wreath using the herbs of Provence, indulge in tasty samples of French wine and cheese, learn how to care for your masterpiece, and discover French blooms that you can include in your home or garden.
The best part? Register for three or more classes and receive a $10 discount on every class! Don't miss out on these fun, informative, and interactive classes. Join our community today!
PS:Unfortunately, we don't provide clippers, shears, knives and similar tools. But don't worry, we've got you covered! Join us and get an exclusive 10% discount on your purchase. Be ahead of the game with early access to our store before class even begins! You'll have the chance to browse our store and grab your much-needed tools and supplies, all while sipping on some refreshing beverages.
AFTER DARK FRIDAYS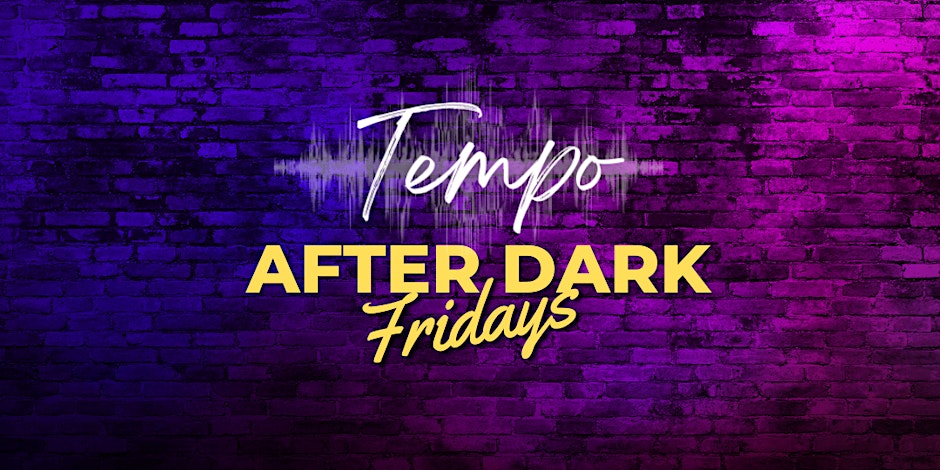 June 9 · 5pm - June 10 · 2am EDT
17650 Possum Point Rd 17650 Possum Point Road Dumfries, VA 22026 United States
Looking for a hot spot with great food, drinks, and hookahs? Look no further than Tempo Lounge & Event Venue! Located in Dumfries, Virginia, we're the newest upscale music-themed lounge in town. Our doors are open Friday through Sunday, and we've got something special for you no matter what day you stop by.
Sunday is brunch and day party day, so come ready to relax and enjoy some great beats. Our After Dark Fridays are the perfect night to let loose and have fun. We've got high-top seating available on a first-come, first-served basis –so don't miss out!
But wait, there's more! Happy Hour runs from 5-7pm and we've got game night or karaoke night every Thursday from 7-10pm. And if you're looking to host a private event, we've got you covered during the week too. Ladies Night 10 - 2 AM (Doors open at 10 PM) Ladies FREE until 11:00 PM. RSVP for complimentary admission.
So what are you waiting for? Come on down to Tempo Lounge & Event Venue and experience our amazing music-inspired vibe. We're here for a good time, not a long time!
Alpaca Yoga at Mary's Alpaca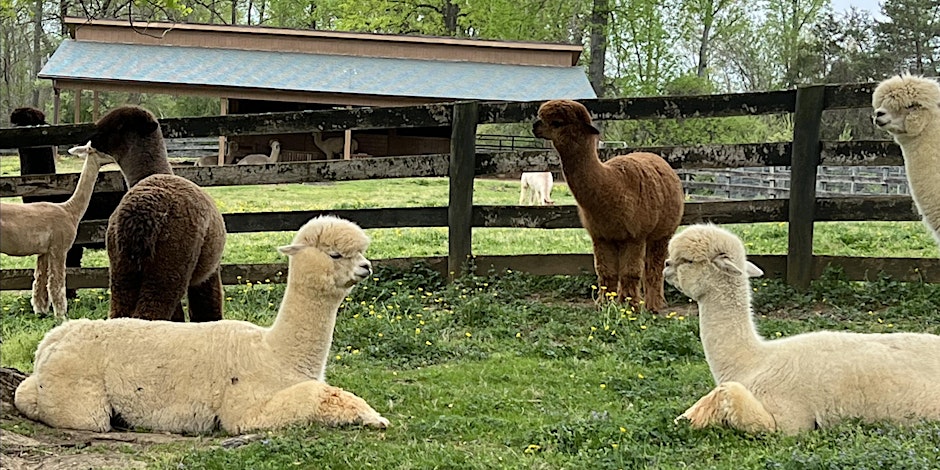 Saturday, June 10 · 10:30am - 12pm EDT
8080 Enon Church Rd 8080 Enon Church Road The Plains, VA 20198 United States
Are you ready to get your yoga on amidst an army of adorable alpacas? Join Mary's Alpaca for their second Alpaca Yoga event of the summer! Led by certified yoga instructor Emily R, the course is guaranteed to be a peaceful and playful experience rain or shine. After the hour-long session, head over to the farm store for a sweet 5% discount on any product. And if you're feeling adventurous, don't forget to feed the alpacas some treats! Bring along your yoga mats and meet us at 10:30 am at Mary's Alpaca, located at 8080 Enon Church Road in The Plains, Virginia. We can't wait to see you there!
Children's Summer Reading Festival @ Lorton Library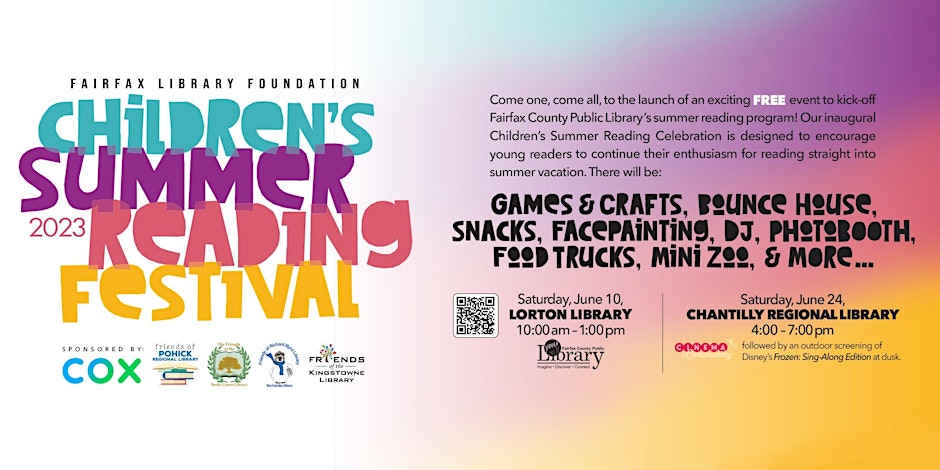 Saturday, June 10 · 10am - 1pm EDT
Lorton Library 9520 Richmond Highway Lorton, VA 22079 United States
Attention all book-loving kiddos! You won't want to miss the Fairfax County Public Library's epic Children's Summer Reading Celebration! We're serving up a frenzy of fun with bounce houses, facepainting, games, crafts, food trucks, a mini zoo, and more! Plus, there's no charge to attend because this amazing event is totally FREE! Join us as we keep your reading momentum going all summer long!
Taste of Woodbridge Pop Up Vendor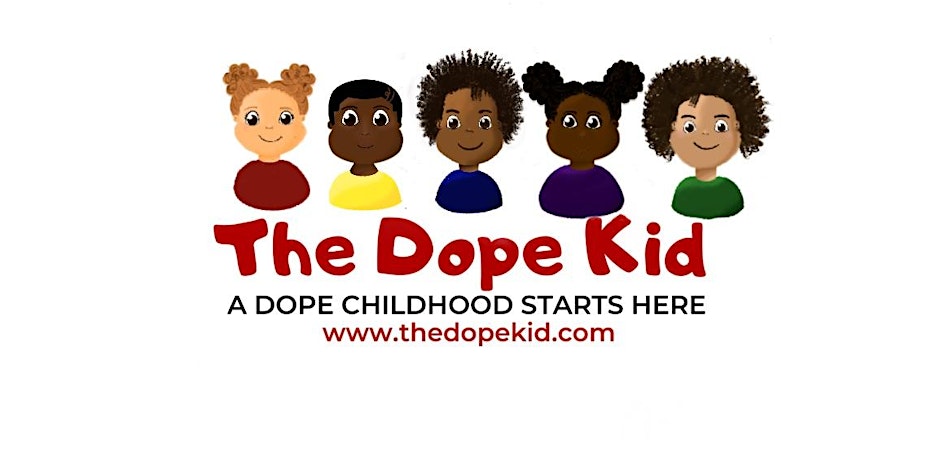 Saturday, June 10 · 11am - 6pm EDT
Stonebridge at Potomac Town Center 15201 Potomac Town Place Woodbridge, VA 22191 United States
Get Ready to Dope Up Your Saturday with The Dope Kid! Join us on June 10, 2023 at Stonebridge in Woodbridge, Va for an incredible day of free giveaways, stellar story time, non-stop activities, and unforgettable fun. This is not your usual Saturday, this is something you won't want to miss. Bring your squad, family, and neighbors, you name it, we've got something for everyone! Let's make it a memorable Saturday together!
Pride Yoga Class & Celebration @ Lakeside Park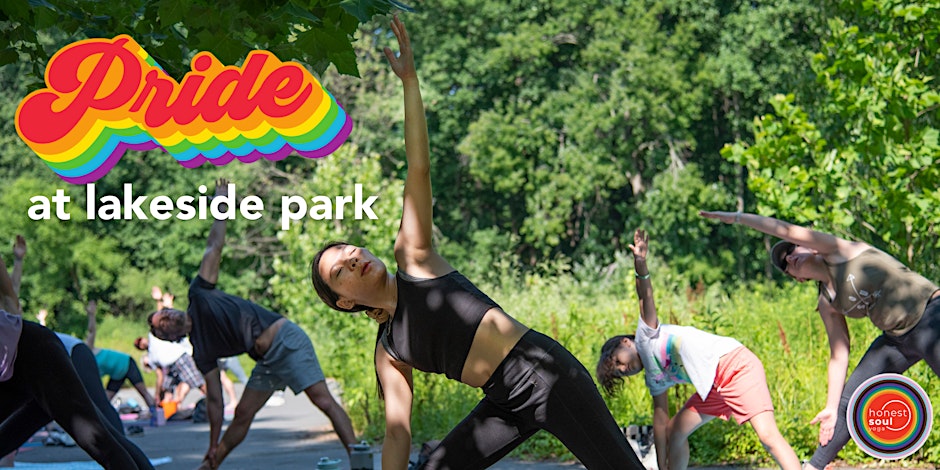 Sunday, June 11 · 10 - 11:30am EDT
Lakeside Park 5216 Pommeroy Drive Fairfax, VA 22032 United States
Get ready to experience a morning filled with colors, energy, and vibrant vibes as we celebrate PRIDE month at Lakeside Park. Our yoga flow will leave you feeling refreshed and connected to the community! (More Details soon to be announced.) Bright colors are the dress code of the day! Everyone is invited to this free event, regardless of age. Suzie Mills will be leading the yoga class! Parking won't be an issue as there is free parking in the Lakeside Park parking lot and surrounding streets. Remember to bring a yoga mat and water, and don't forget the essentials like sunscreen, a hat, sunglasses, and bug spray (better safe than sorry!).
June in Northern Virginia is the perfect time of year to get out and enjoy all that this state has to offer. From local vineyards and farmers' markets to outdoor concerts and history tours, there are abundant activities for both young and old alike. June marks the beginning of endless opportunities; so why wait? It's never been easier to add an adventure-filled dimension to your life and take full advantage of all that this gorgeous region has to offer. Grab a friend, family member, or pet, and go forth this summer in search of thrilling experiences and newfound knowledge. Get ready for the warm months ahead with an open heart - June will be here before you know it!
JACOBS & CO. REAL ESTATE, LLC.
12923 Fitzwater Dr. Nokesville, VA 20155
(703) 594-3800 | jacobsandco.com