Chill Out This Weekend in NOVA With These Spectacular Unwind Events
Posted by Scott Jacobs, Broker on Friday, July 14, 2023 at 8:19:25 AM
By Scott Jacobs, Broker / July 14, 2023
Comment
Chill Out This Weekend in NOVA With These Spectacular Unwind Events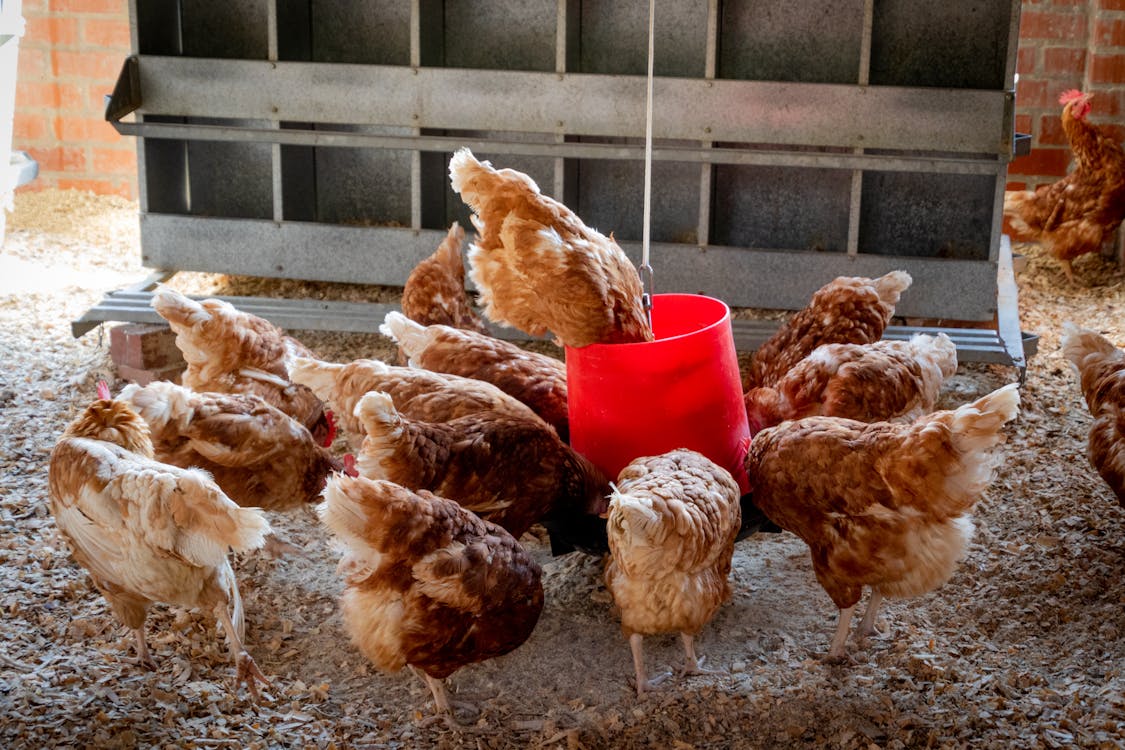 Northern Virginia (NOVA) has long been known as a great place to relax and unwind. From fun festivals, outdoor activities, wineries and more – there is always something exciting going on in NOVA that provides a perfect opportunity for relaxation. This weekend will be no different! So get ready to take some time off and chill out with this list of spectacular NOVA events where you can de-stress and rejuvenate your mind, body, and soul!
Live Classic Rock with The Roadducks!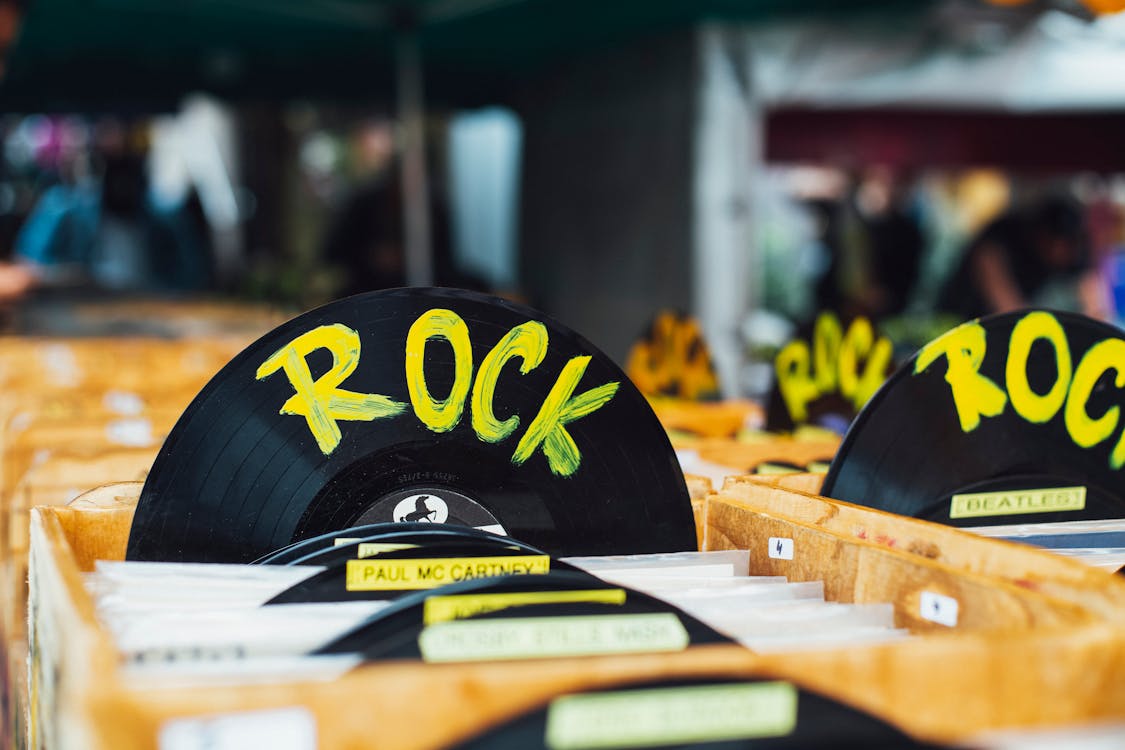 Starts on Friday, July 21 · 8pm EDT
The Salisbury Center 8890 Mathis Avenue Manassas, VA 20110 United States
Get ready to rock as The Roadducks take the stage! This classic rock band has been delivering high-energy performances for over four decades, and they're not slowing down anytime soon. With a setlist of timeless hits from the likes of Led Zeppelin, AC/DC, and the Rolling Stones, The Roadducks will transport you back to the golden age of rock and roll. Their electrifying guitar riffs and powerhouse vocals will have you singing and dancing along all night long. Don't miss your chance to experience the pure adrenaline rush of live classic rock with The Roadducks!
Ninja Maze Open House July 22nd
Saturday, July 22 · 3:30 - 4:30pm EDT
11230 Waples Mill Rd 11230 Waples Mill Road Fairfax, VA 22030 United States
Are you ready to become a ninja warrior? Come join us for our Ninja maze open house where kids ages 5-12 will have a blast learning karate moves, participating in ninja agility drills, and even defeating some pool noodle-wielding ninjas! With their newfound skills, children will put them to the test as they defend themselves on the ninja trail. Plus, parents are welcome to join in on the fun and watch their kids become the ultimate ninja warrior. Don't miss out on this exciting event!
Best of DC Comedy Showcase!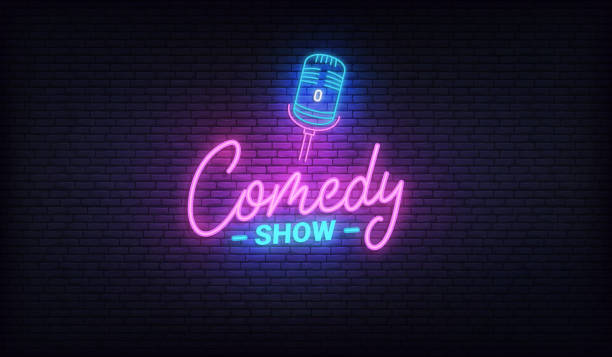 Saturday, July 22 · 8 - 10pm EDT
Workhouse Arts Center 9518 Workhouse Way Lorton, VA 22079 United States
If you're on the lookout for a laughter-filled night, then come and see the best comics working in DC right now! Head over to Lorton VA and revel in the comedy scene at the Workhouse Arts Center. The stunning venue is everything you need to set the mood for a night of rib-cracking comedy. You'll be left in stitches by the talent showcased by the comedians. Let yourself be swept away by the electric atmosphere and enjoy a great night out with friends or family. Don't miss out on the opportunity to witness some of the funniest minds in the industry! So, book your tickets to the Workhouse Arts Center and get ready to laugh until your belly hurts.
Sip, Shop & Self Care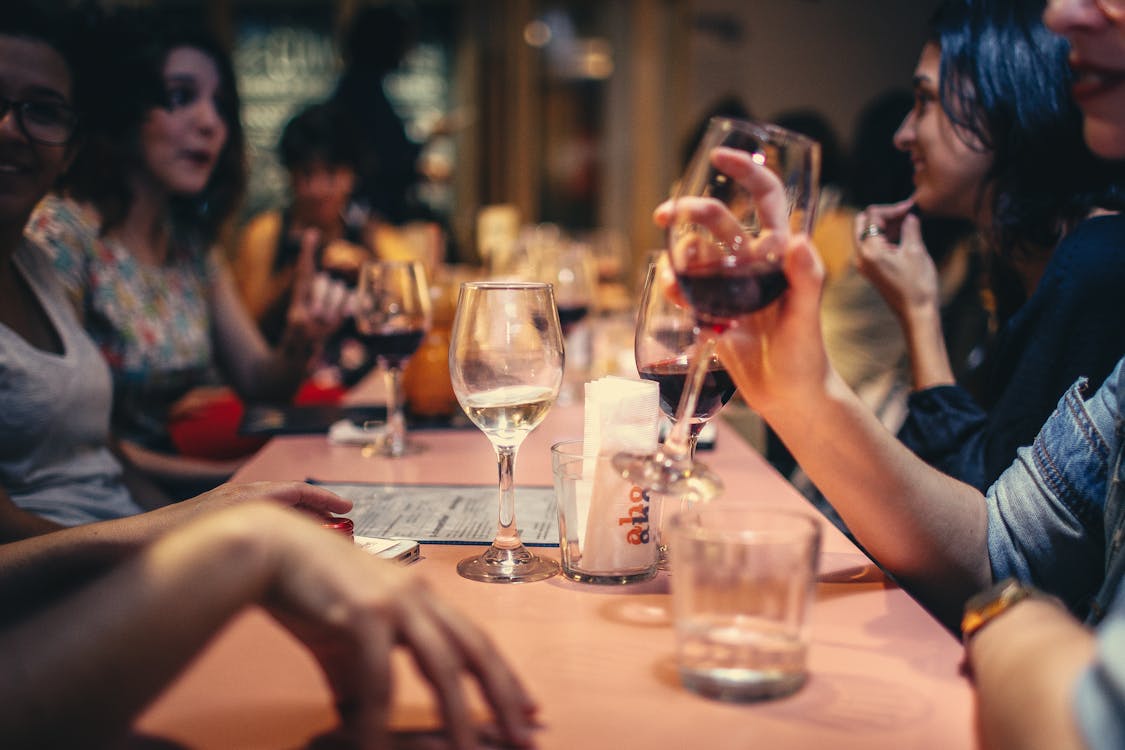 Saturday, July 22 · 2 - 5pm EDT
Five14 Wine and Paint Bar Art Studio 3928 Lansing Court Dumfries, VA 22026 United States
Ladies, it's time to get ready to unleash your inner boss babe at Sip, Shop & Selfcare! Imagine an afternoon filled with indulgence and self-care, at the luxurious Five14 Wine Bar. Sip on top-notch wines that are handpicked just for this event while you dive into the world of creating your very own fragrant skincare products. With all-natural ingredients, you can pamper yourself with body oils that make you feel like a queen or magnesium foot soaks that'll have you walking on clouds. And if that's not enough to satisfy your indulgent side, don't worry, we've got your shopping fix covered too! So grab your girl squad and come indulge in an afternoon of luxury, because you deserve it!
Post Adoption Care of Chickens Workshop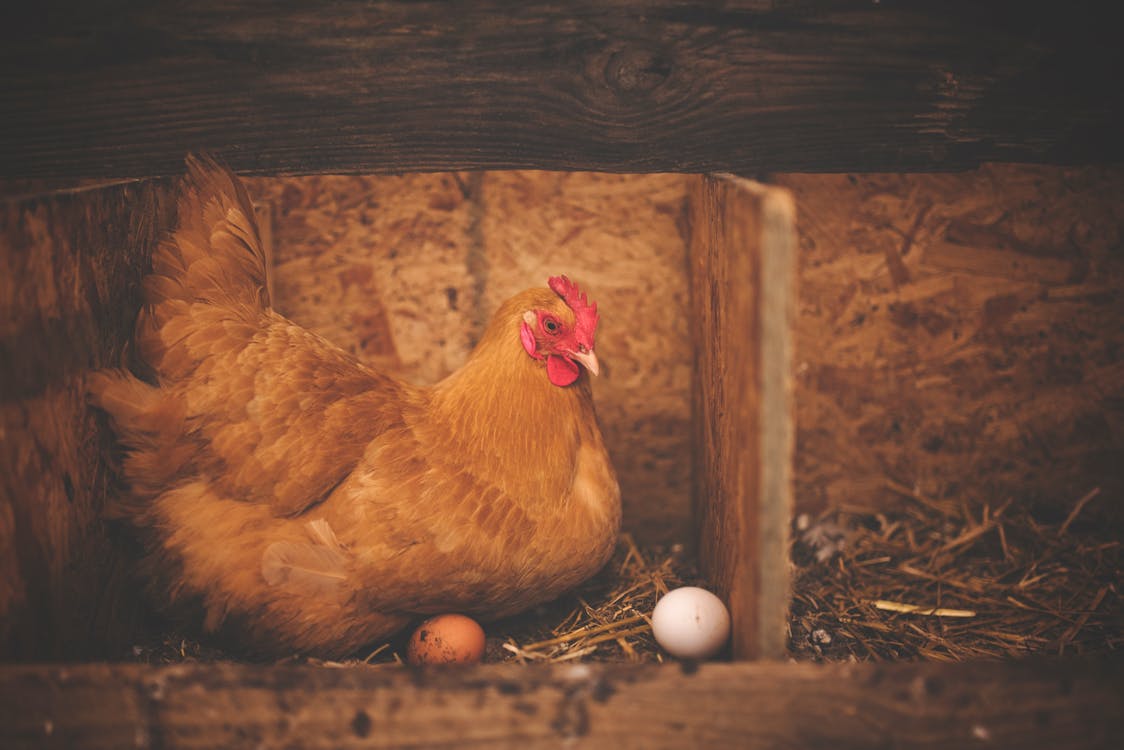 Saturday, July 22 · 11:30am - 12:30pm EDT
Fairfax County Animal Shelter 4500 West Ox Road Fairfax, VA 22030 United States
When it comes to caring for birds, it's essential to have specialized knowledge. Fortunately, by taking a course on the subject, you'll learn all about post-adoption health exams, common health issues, and when veterinary care is necessary. Additionally, you'll discover how to set up quarantine areas, what practices to follow for optimal care, and the best ways to ensure your birds are getting the nutrition and enrichment they need. When introducing new birds to the flock, you'll want to know the best practices and tips to ensure the transition goes as smoothly as possible. Finally, you'll gain valuable insight into caring for birds with special needs, such as beak deformities, mobility issues, cornish cross breeds, and blind birds. By the end of the course, you'll be ready to provide expert care and support for all types of birds.
CLA BBQ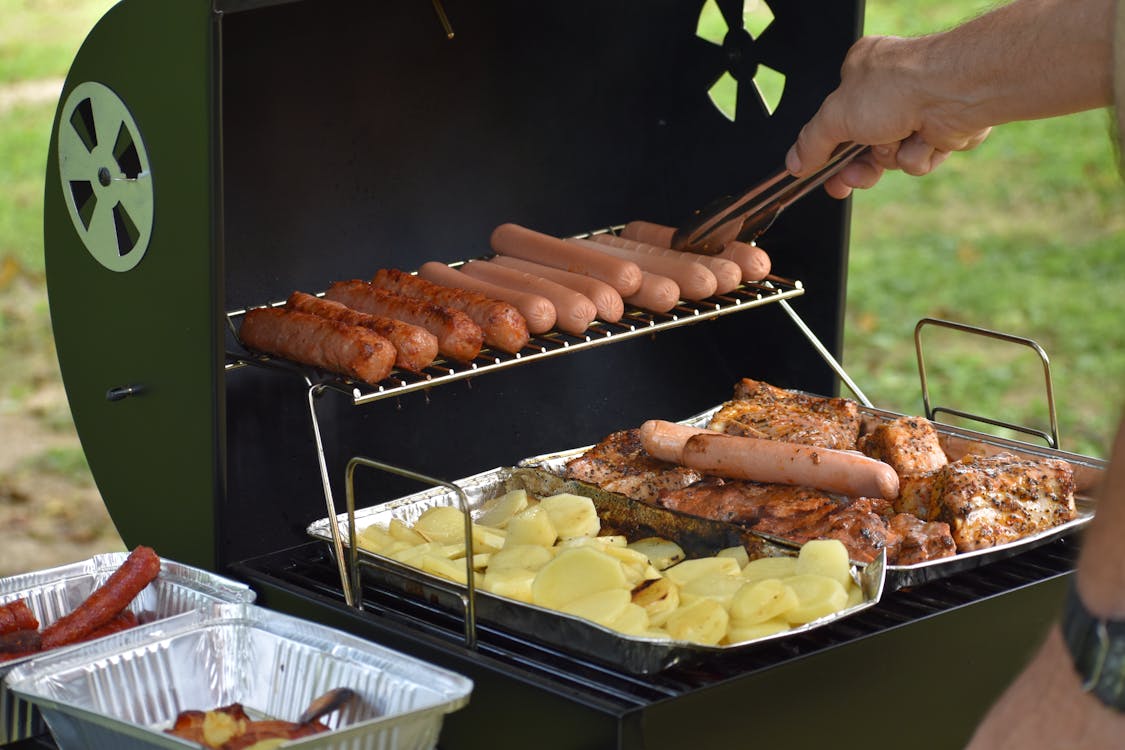 Saturday, July 22 · 12 - 3pm EDT
Burke Lake Park 7315 Ox Road Fairfax Station, VA 22039 United States
Summer is almost here, and there's no better way to kick off the season than by joining the CLA's annual BBQ party at Burke Lake Park! This event is the perfect opportunity to soak up the sun, enjoy delicious food, and spend quality time with your fellow CLA community members. Whether you're a long-time member or just joining, this barbecue is a great place to connect, make new friends, and create some unforgettable memories. So, grab your favorite summertime outfit, put on your sunglasses, and get ready to have some fun in the sun!
Northern VA - Community Give-Away Event - EVERYTHING IS FREE!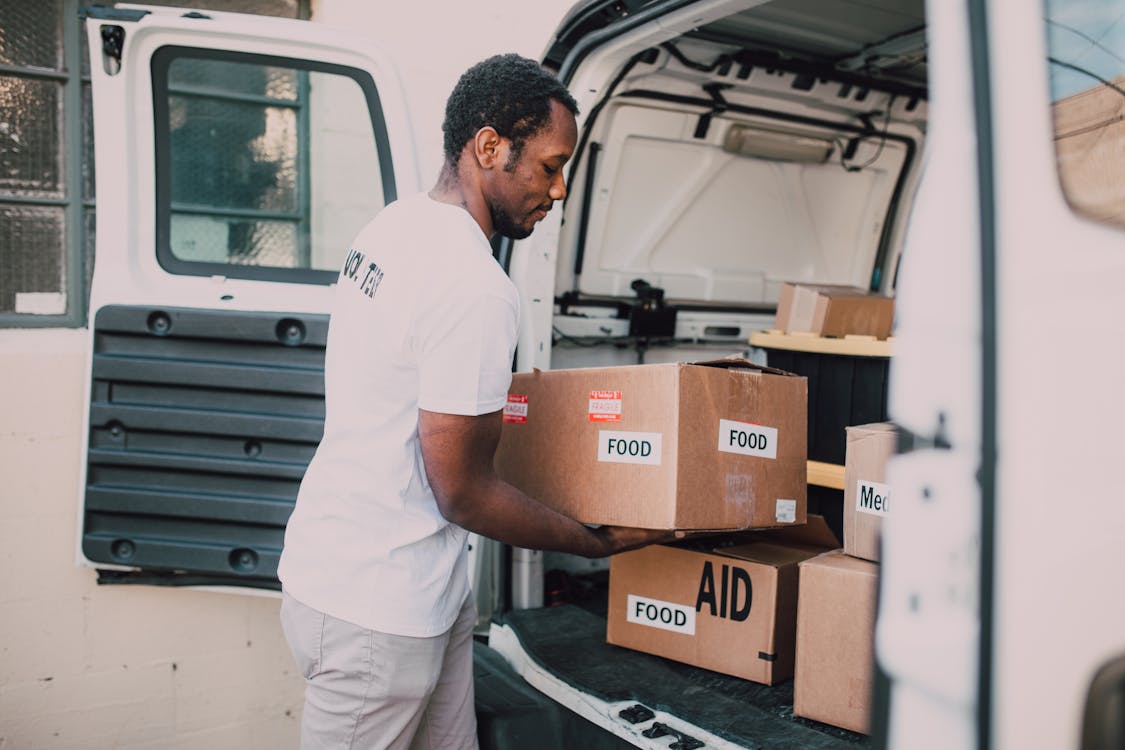 Saturday, July 22 · 11am - 3pm EDT
Prince William County Government - A.J. Ferlazzo Building 15941 Donald Curtis Drive Woodbridge, VA 22191 United States
Are you in need of some household items but low on funds? Well, we have some great news for you! Unity Works is hosting a Community Giveaway Event where EVERYTHING is completely FREE! That's right, you heard it correctly. This event will be taking place on Saturday, July 22nd, so mark it down on your calendars! But you better hurry because supplies are limited and it's first come, first serve. The giveaway will run from 11am till 3pm or until all items are gone. If you plan on coming along, be sure to bring your vehicle to transport the large items. The giveaway will take place in the cafeteria area of the Ferlazzo building located behind the venue. This is a great opportunity to find some great treasures and build your community spirit. We can't wait to see you there!
Northern Virginia SeneSuccess Training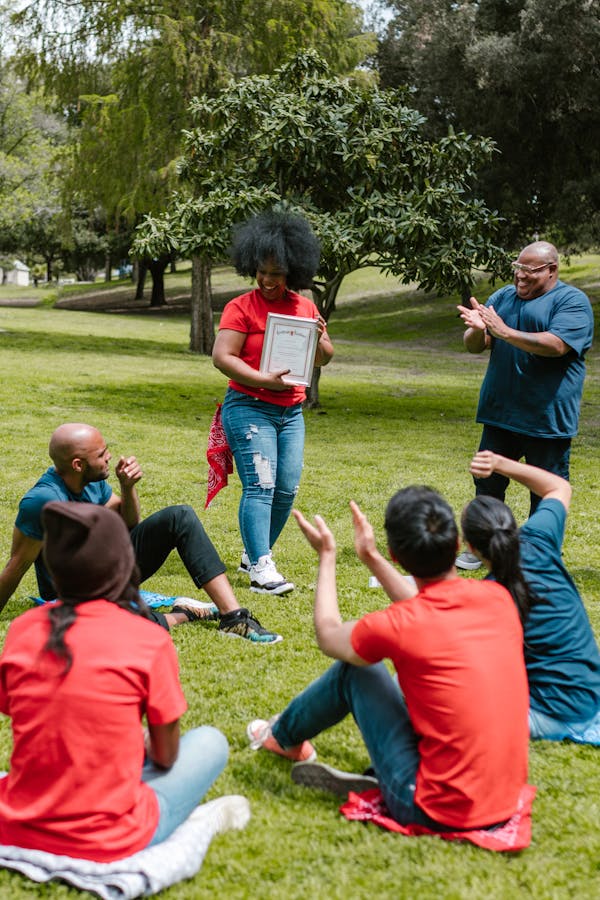 Saturday, July 22 · 10am - 3pm PDT
Hampton Inn Washington-Dulles Int'l Airport South 4050 Westfax Drive Chantilly, VA 20151 United States
Are you ready to take your business to the next level? If so, you won't want to miss out on the Northern Virginia SeneSuccess Training event! Our team of top distributors will be leading the way with invaluable insights and strategies for success. And don't worry about packing a lunch, it's on us! We can't wait to see you there and help you reach your full potential in the business world. Stay tuned for a full agenda, but rest assured that this will be a jam packed event designed to help you thrive. See you soon!
MAKERS UNION DRAG BRUNCH
Starts on Saturday, July 22 · 1pm EDT
Makers Union 1811 Library Street Reston, VA 20190 United States
Welcome to the MAKERS JULY DRAG BRUNCH! This highly anticipated and one-of-a-kind event promises to be unforgettable. With its scrumptious brunch specials and vibrant drag entertainment, attendees will be thoroughly indulged from start to finish. Our performers are nothing short of sensational, with costumes that will leave you in awe and performances that will blow you away. Join us on Saturday, July 22nd for a delightful brunch experience surrounded by friends and family. A credit card is required to reserve your table, but there is no booking fee. However, we do encourage you to come early, as seats are filling up quickly! Don't miss out on this fabulous event, where you can enjoy unlimited family style brunch for just $40 per person (bottomless mimosas, alcohol, tax & gratuity not included).
FREE Kid's Martial Arts Classes for Beginners
Saturday, July 22 · 11am - 12pm EDT
Life Champ Martial Arts of Dale City 5516 Staple Mill Plaza Dale City, VA 22193 United States
Looking for a fun and educational activity for your kids this summer? Look no further than Life Champ Martial Arts Classes! Our classes cater to kids of all ages and skill levels, prioritizing the teaching of important values alongside the physical techniques of martial arts. Our upcoming class on July 22nd, Saturday, from 11am - 12pm is the perfect opportunity for your child to gain valuable skills and knowledge while having a great time. And the best part? Class is absolutely FREE and no experience is required. Don't miss out on this opportunity to give your child a head start in life with Life Champ Martial Arts!
Manifestation - Law of Attraction , Abraham-Hicks. Learn how to manifest!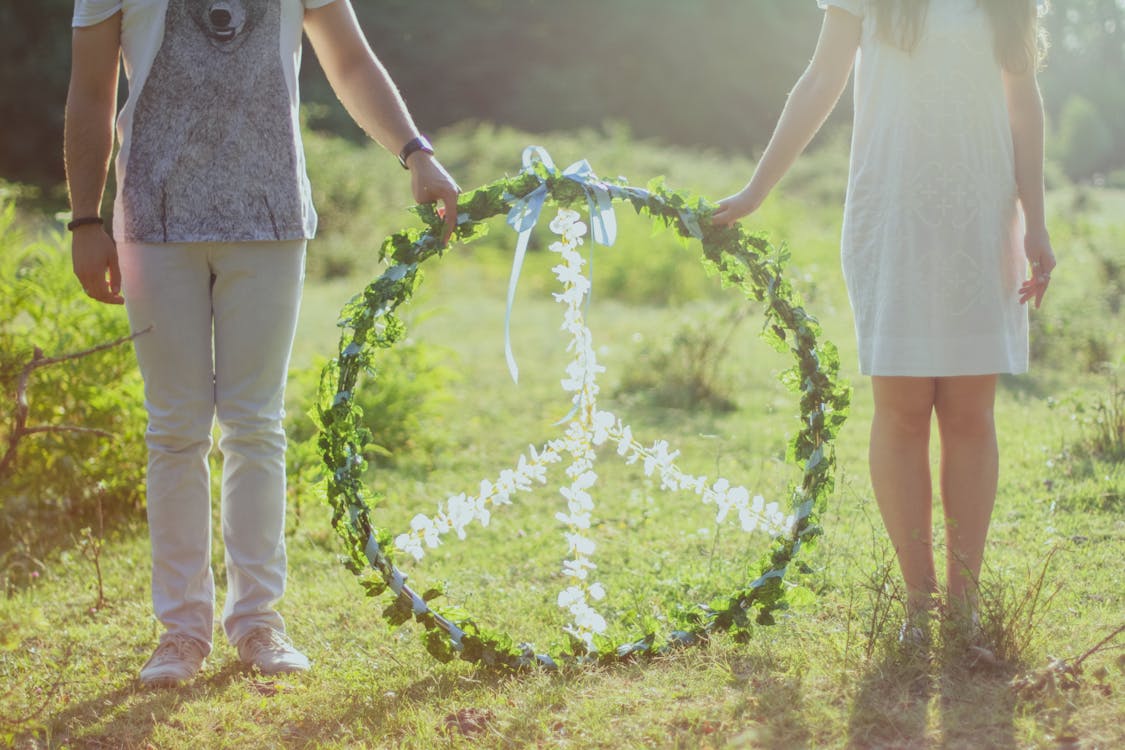 Saturday, July 22 · 1:30 - 2:30pm EDT
Rising Phoenix Holistic Center 9028 D Prince William Street Manassas, VA 20110 United States
Are you tired of feeling stuck? Do you feel like you're just going through the motions of life without any real purpose? It's time to change that by learning how to manifest your dreams using the Law of Attraction. By focusing on positive thoughts and feelings, you can create the life you want. And on Sat Jun 24 2023 1:30 pm, we're hosting an amazing event at Rising Phoenix in Manassas where you can learn how to do just that. Led by experts in the field, this in-person event will teach you all the tools you need to transform your life and manifest your dreams. Don't miss out on this incredible opportunity!
Back to school bookbag giveaway. Free food, fun, giveaways.
Saturday, July 22 · 12 - 3pm EDT
Shiloh Old Site Stafford 1855 Garrisonville Road Stafford, VA 22556 United States
As summer draws to a close and the start of a new school year approaches, many families begin to worry about the cost of school supplies and other necessities. Luckily, a back-to-school bookbag giveaway can help alleviate some of those concerns! Not only will children receive a brand new bookbag filled with all the supplies they need, but they'll also be treated to a day of fun activities and free food. Plus, there may even be additional giveaways throughout the event, making it an exciting and rewarding experience for everyone involved. So mark your calendars and don't miss out on this fantastic opportunity!
Night with the Spirits
Saturday, July 22 · 7:30 - 11:30pm EDT
Fauquier History Museum at the Old Jail 10 Ashby Street Warrenton, VA 20186 United States
Ready for a spooky adventure? Look no further than the Old Jail - a destination known to harbor the supernatural. Although the happenings within its walls remain unexplained, a team of veteran paranormal researchers are ready to lead you in delving into the mystery. This ghostly investigation is not for the faint of heart as spirits may come out to play. Get your tickets now as the exclusive experience is limited to 40 participants aged 18+. Don't miss out on an electrifying and unforgettable experience. This is not your run-of-the-mill dull tour; it's a chance to immerse yourself in the eerie world of the unknown. Join the ranks of paranormal enthusiasts and skeptics alike in discovering what goes bump in the night at the Old Jail.
BlackSmith Operation ~Family Summer Fun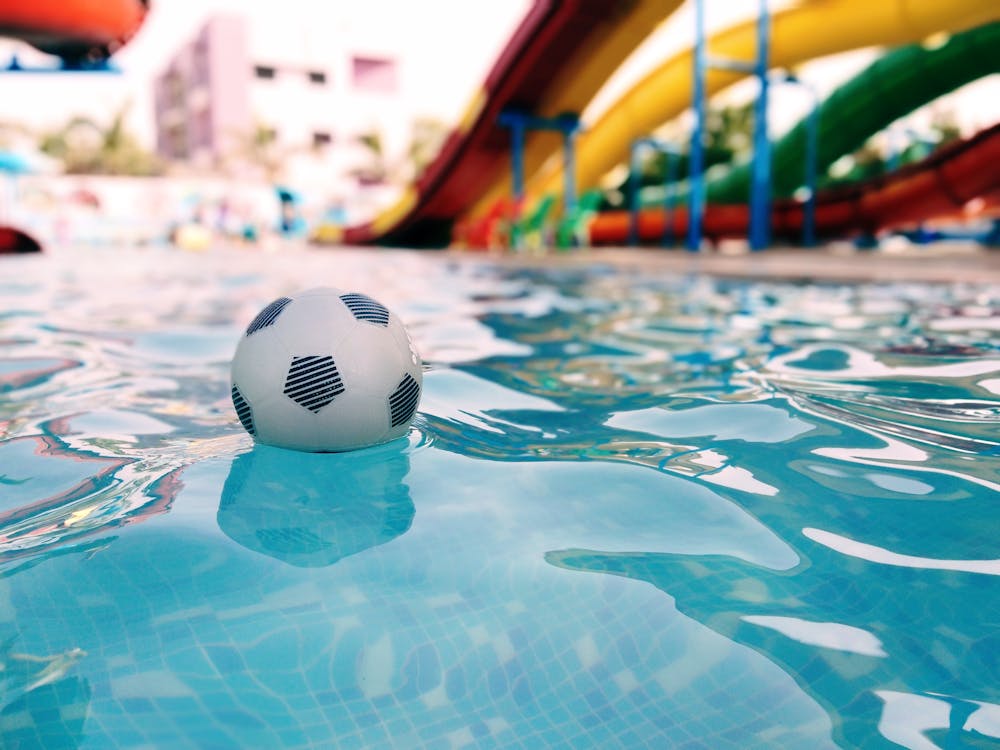 Saturday, July 22 · 11am - 6pm EDT
SplashDown Waterpark 7500 Ben Lomond Park Road Manassas, VA 20109 United States
Come be a part of our community and beat the heat this summer at our amazing water park! A haven for families and friends alike, we provide a safe place to store your belongings while you splash around and have fun. Arrive before 12pm to ensure entry, with purchasing ahead of time guaranteeing you a discount on your entry fee. And don't worry about your children's safety- we've got you covered with life jackets available upon arrival. Be sure to check out the park rules on our website, with information on food, drink, and additional regulations. Want to get your business out there? Bring your business card or even a few items to sell! Our priority is for everyone to have a great time and connect with one another, making great memories and building community. So what are you waiting for? Pack up your sunscreen and swim gear and come join us for a day of relaxation and adventure!
Localpalooza II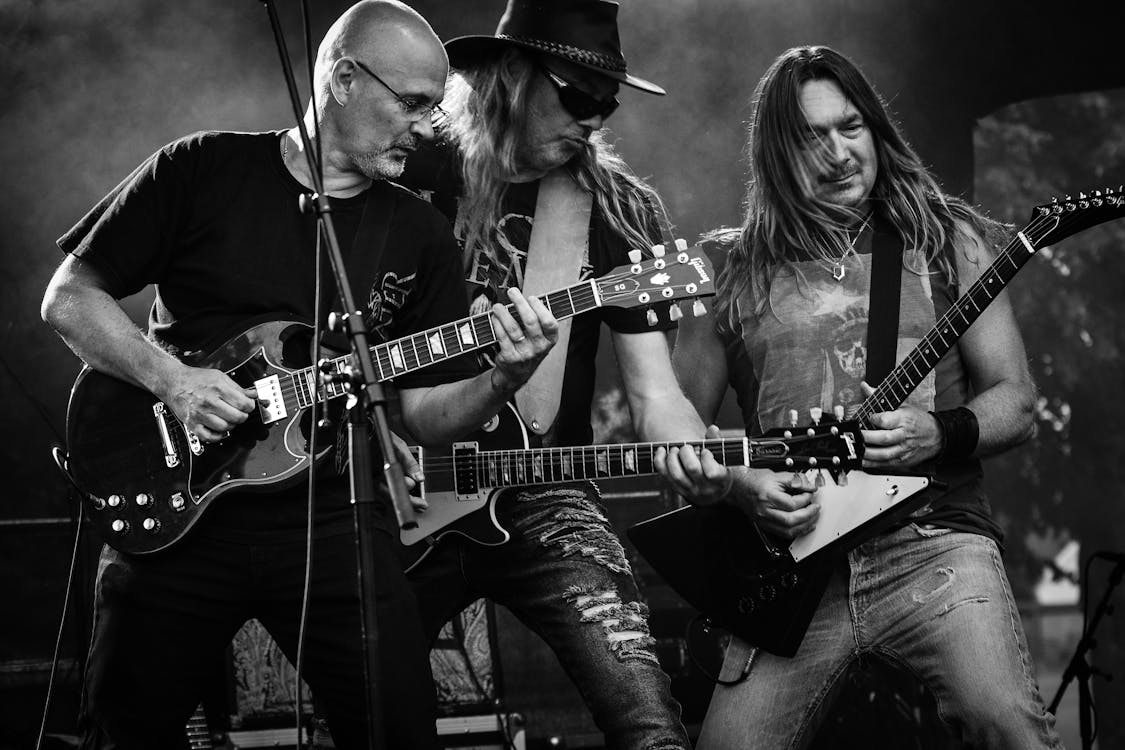 Starts on Saturday, July 22 · 3pm EDT
The Salisbury Center 8890 Mathis Avenue Manassas, VA 20110 United States
Escape the heat this July by checking out our 2nd annual indoor music festival! With 12 up-and-coming local bands/musicians playing across two stages, you won't want to miss this. Along with live music, we've got delicious food and drinks, artists, vendors, and more. Our headliner for this year is none other than Jimmie's Chicken Shack, known for their hit single "High" that topped Billboard's Top 10. Supporting acts include American Jet Set, Gavin Evick, Age of Ruin, The Knuckleheads, Downer, Furst Try, and even more yet to be announced! Doors open at 2:30 with the first act starting at 3. Not only will you get to support local music, you'll also have a blast doing it! So, come on out and enjoy all the festival has to offer!
Fairfax Summer Block Party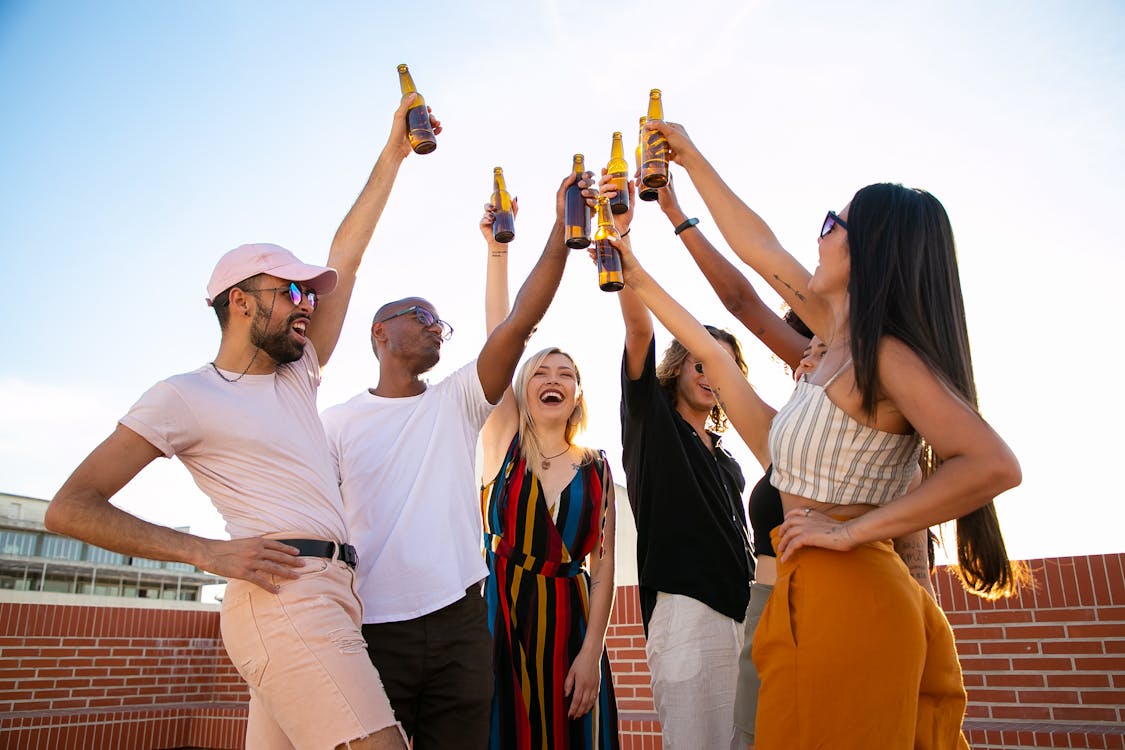 Starts on Saturday, July 22 · 2pm EDT
Honor Brewing Kitchen - Fairfax 11250 James Swart Circle Fairfax, VA 22030 United States
Join us for an exciting block party hosted by Honor Brewing Kitchen in collaboration with LOVE, LEO! Not only will we be showing off some amazing vintage cars earlier in the day, but we'll also be supporting an incredible cause. Bring your family and friends to enjoy the festivities starting at 2:00pm. Choose from refreshing summer cocktails provided by favorite brands like Absolut, Jameson, and Jose Cuervo. Or, sip on some High Noon Seltzer and enjoy Honor Beer, all while supporting a great cause. We haven't forgotten about the kids, who can jump around in a moon bounce or get their faces painted. So come out and enjoy a fun-filled day with loved ones while supporting LOVE, LEO.
EL FESTIVAL PERUANO GASTRONÓMICO de VIRGINIA 2023
Starts on Sunday, July 23 · 11am EDT
Prince William County Fairground 10624 Dumfries Road Manassas, VA 20112 United States
Get ready for the ultimate celebration of Peruvian culture and cuisine at the upcoming Festival Peruano Gastronómico de Virginia 2023! Taking place at the beautiful Prince William Fairgrounds in Manassas, Virginia on Sunday, July 23rd from 11am-9pm, this event promises to be the ultimate gathering for the more than 200,000 Peruvians living in Virginia, Washington, D.C., and Maryland, bringing together over 5,000 people for an unforgettable day of food, music, dance, and art. With the best of Peruvian gastronomy on offer, featuring renowned chefs and traditional dishes from all over Peru, guests will also enjoy live music, dances, folklore, and handicrafts. Prepare yourself for an unforgettable experience filled with rich culture, delectable flavors, and amazing entertainment at the Festival Peruano Gastronómico de Virginia 2023.
Latin Beauty Barber Expo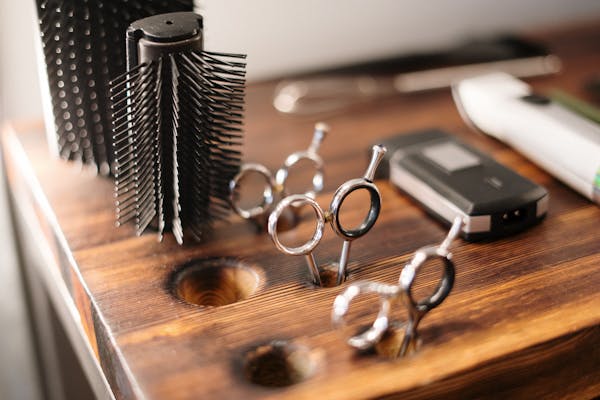 Sunday, July 23 · 10am - 7pm EDT
University of North America 12750 Fair Lakes Circle Fairfax, VA 22033 United States
Get ready to experience the first-ever Latin Beauty Barber Expo, brought to you by Amazing Beauty Supplies! The event promises to be a melting pot of talent, bringing together the best Latino barbers and stylists from the Washington DC area, Maryland and Virginia. Expand your knowledge of cutting, styling, color, and beauty techniques with live demos, quizzes, and more. The Latin Beauty Barber Expo will feature stands of beauty and hairdressing products, including opportunity to try free samples. And let's not forget, music will be at the heart of this event, creating an electrifying atmosphere that simply can't be missed. Make sure not to miss out on this fantastic opportunity to share the beauty and art of Latino barbershop culture. See you there!
Outdoor Yoga at Seven Oaks Lavender Farm, all levels welcome!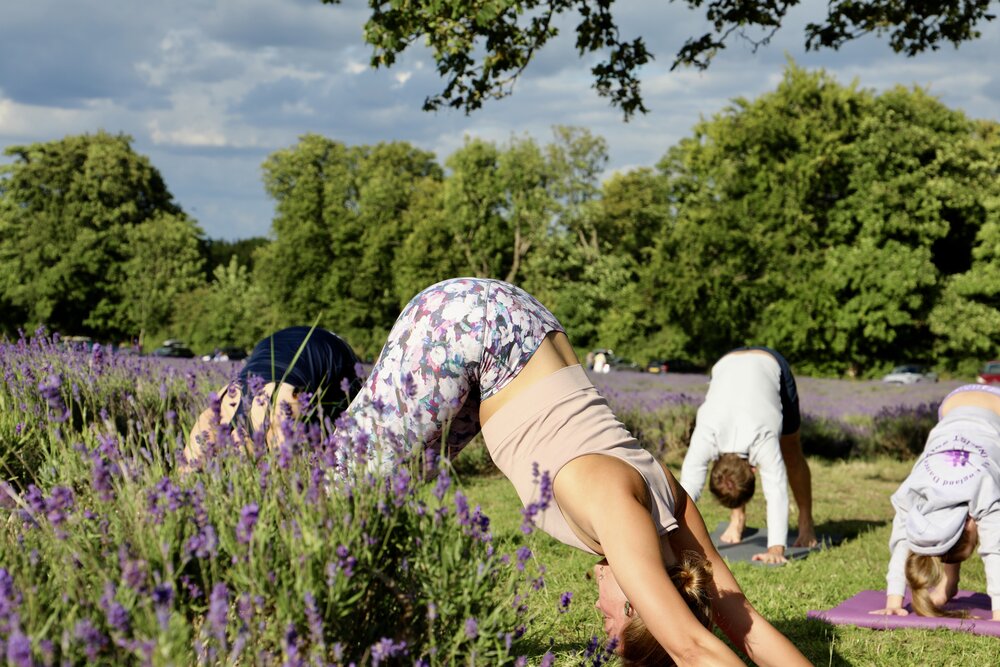 Sunday, July 23 · 9 - 10am EDT
Seven Oaks Lavender Farm 8769 Old Dumfries Road Catlett, VA 20119 United States
Sometimes, you just need to disconnect and escape from the chaos of life. The Seven Oaks Lavender Farm provides the perfect opportunity to relax in a serene and tranquil environment. Imagine yourself surrounded by luscious purple fields, breathing in the fragrant scent of fresh lavender. It's the perfect place to immerse yourself in a yoga session, no matter what your skill level may be. Even if you're not a die-hard yogi, you'll still find refuge in the beauty that surrounds you. Let our experienced instructor guide you through a soothing routine that will not only strengthen your body, but also refresh your mind and soul. Take a break from the hectic world and journey to this peaceful oasis.
Our event is designed to cater to all skill levels. Whether you're a complete newbie or have years of experience, our expert instructors will provide modifications and variations to ensure that everyone can enjoy the class. So, come as you are, bring your yoga mat, water bottle, and comfortable clothing. You can even pack a picnic, if that's your thing. Let yourself unwind, stretch, and inhale the fresh air while you reconnect with your body and mind. Join us, and let's embark on a rejuvenating yoga session together.
Sixth Sense: Meditation & Wisdom with Gurudev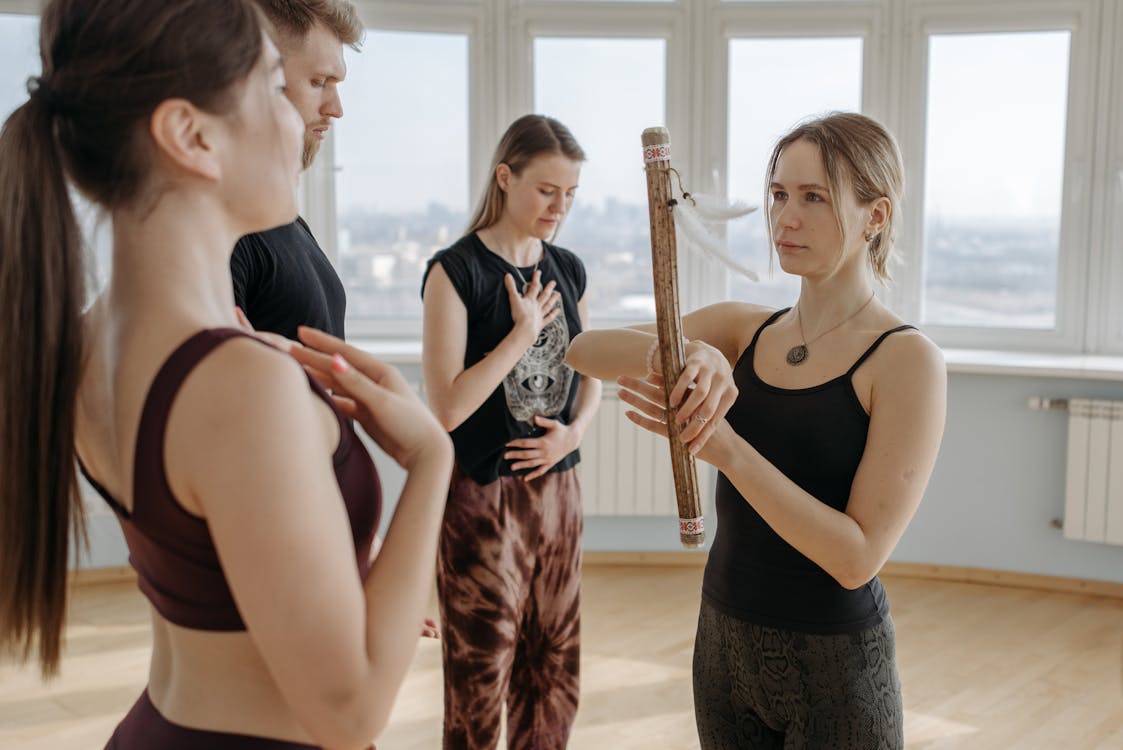 Sunday, July 23 · 11am - 1pm EDT
George Mason University 4400 University Drive Fairfax, VA 22030 United States
As human beings, we live and experience the world through our five senses. However, there's more to the creation that exists beyond what we can see, hear, touch, smell, or taste. This is where the Sixth Sense comes in. By participating in this event, you'll gain insight and experience on how to connect your outer and inner world beyond the senses. Led by Gurudev Sri Sri Ravi Shankar, a realized master and globally-renowned humanitarian, you'll learn how to connect with your Sixth Sense and harness its power for greater clarity, awareness, peace, and more. Take this opportunity to explore and expand your consciousness beyond your five senses and see what awaits you on the other side.
Motorbike Riding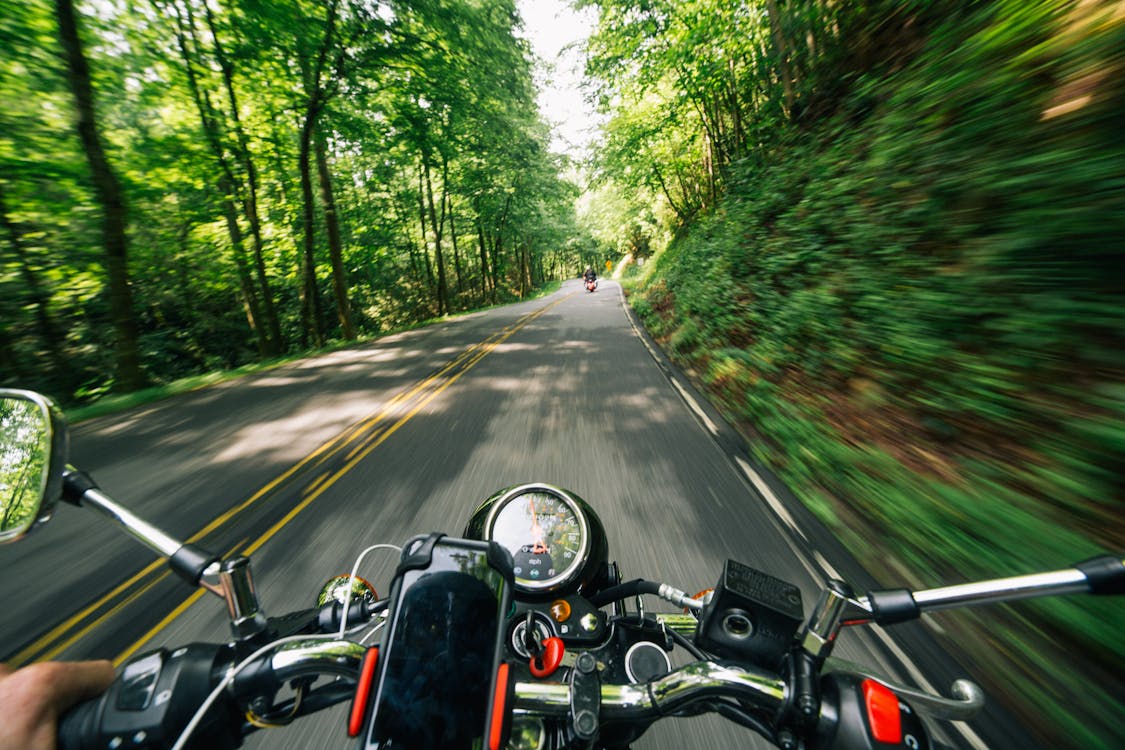 Sunday, July 23 · 3:30 - 6:30pm EDT
Potomac Mills Potomac Mills Fairfax, VA 22030 United States
Are you ready for an adventure that will leave you feeling exhilarated and accomplished? Look no further, because we have exactly what you need to fulfill that bucket list item you've been dreaming of. If you've ever wondered what it would feel like to ride a motorcycle, now is the time to take the plunge. Our private, 3 to 4 hour course is the perfect opportunity to learn and ride together with a group of like-minded individuals. With motorcycles, helmets for most head sizes, and lightweight gloves provided, you can focus solely on the thrill of the ride without worrying about the logistics. Plus, with one coach for every 3 students, you can rest assured that you'll receive plenty of personal attention and guidance. Even if you're a complete beginner, our course is designed to teach you the basics and help you become familiar with a motorcycle. So what are you waiting for? Let's check that motorbike ride off your bucket list together!
SUNDAY JAZZ BRUNCH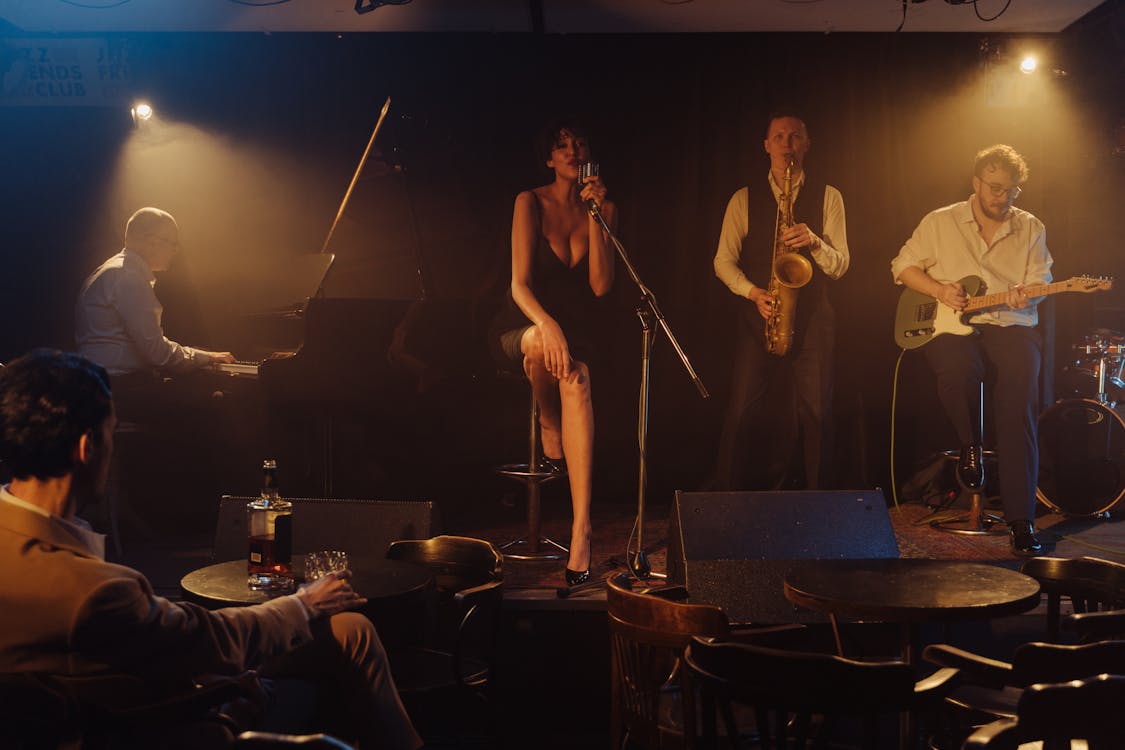 Sunday, July 23 · 12 - 5pm EDT
17650 Possum Point Rd 17650 Possum Point Road Dumfries, VA 22026 United States
If you're looking for a new spot to kick back and relax while enjoying great music, delicious food, and drinks, check out Tempo Lounge & Event Venue in Dumfries, Virginia. This upscale music-themed lounge is the perfect place to unwind with friends and family on the weekends. On Sunday's, they offer a bottomless brunch with unlimited buffet-style served food and, of course, unlimited mimosas! And if you're not one for sitting down, they also host one of the city's hottest day parties in town, so you can dance the afternoon away to live jazz music by Common Ground Jazz. This weekend, why not treat yourself to a chill Sunday afternoon out with friends at Tempo Lounge & Event Venue?
To sum up, Northern Virginia is the perfect place to relax this weekend with so many amazing events happening. From twilight kayaking on the Potomac to yoga in the park to crafting beer during a brew experience, there is something for everyone looking for an opportunity to take it easy and receive some well-deserved rest and re-energizing. Make sure your weekend is one you'll never forget by taking part in the kick-back culture of NOVA! Don't forget to check out all that NOVA has to offer – you won't regret it. So grab your pals or closest family members, and get ready for an unforgettable chill out time this weekend. Have fun!
JACOBS & CO. REAL ESTATE, LLC.
12923 Fitzwater Dr. Nokesville, VA 20155
(703) 594-3800 | jacobsandco.com