Commercial vs Residential Real Estate Investing – What You Need to Know to Make the Best Choice
Posted by Scott Jacobs, Broker on Tuesday, November 7, 2023 at 1:55:42 PM
By Scott Jacobs, Broker / November 7, 2023
Comment
Commercial vs Residential Real Estate Investing – What You Need to Know to Make the Best Choice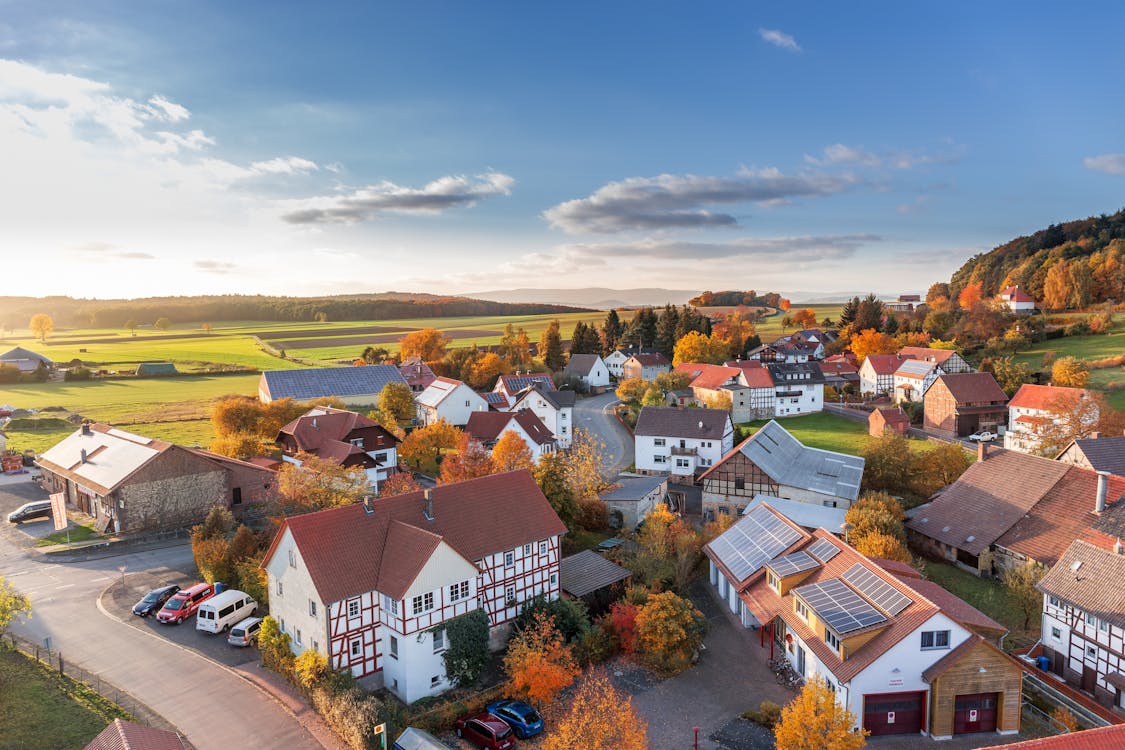 Deciding between commercial and residential real estate investing can be challenging. Both options have their own pros and cons, making it important to carefully evaluate which type of investment suits your needs.
In this article, we will compare commercial and residential real estate, highlighting the advantages and disadvantages of each. By understanding these factors, you can make an informed decision and shape your investment strategy accordingly.
Commercial Real Estate: A Profitable Venture
Commercial real estate encompasses properties with five or more units, such as multifamily buildings, offices, retail spaces, industrial sites, and hotels. These properties are typically leased to businesses rather than individuals or families.
Advantages of investing in commercial real estate:
#1.
Triple net leases:
Commercial leases often include triple net leases, where tenants pay real estate taxes, insurance, and maintenance on top of rent. This reduces building costs and maintenance responsibilities for landlords.
#2
. Longer lease terms:
Commercial properties usually have longer leases, up to 10 years, ensuring stable rental income for investors and minimizing turnover.
#3.
Steady income:
With longer leases, cash flow from commercial real estate tends to be more consistent and higher for investors.
#4.
Appreciation potential:
Unlike residential properties, commercial real estate's value is influenced by revenue, allowing for potentially rapid property value growth.
Risks and challenges of commercial real estate:
#1.
Higher initial investment:
Getting into commercial real estate can be challenging due to the higher initial investment required.
#2.
Strict zoning laws:
Commercial properties are subject to stricter zoning ordinances, dictating building structure and tenant types, which can limit flexibility.
Volatility: During economic downturns, businesses may struggle, leading to potential vacancies and increased investment risk in commercial real estate.
Residential Real Estate: A Promising Opportunity
Residential real estate refers to single-family homes or buildings with four units or less, such as condos, duplexes, triplexes, and quadruplexes. These properties are sold or rented to individuals and families as residences.
Advantages of investing in residential real estate:
#1.
Lower initial investment:
Residential properties generally have a lower price tag, making it easier for investors to afford down payments.
#2.
Larger buyer and tenant pool:
Residential properties attract a wider range of potential buyers or tenants due to the consistent demand for housing.
#3.
Stability:
The residential real estate market is less volatile than the commercial sector during market downturns, as housing is always in demand.
#4.
Simpler financing:
Residential real estate offers simpler financing options, with lower interest rates, longer terms, and easier qualification compared to commercial loans.
Risks and challenges of residential real estate:
#1.
Less stable tenants:
Residential tenants tend to have shorter lease lengths, resulting in potentially more turnover compared to commercial properties.
#2.
More financial responsibility:
Investors often need to provide the entire down payment for residential properties, and landlords bear all operational costs, including taxes, insurance, and maintenance.
In conclusion, the choice between commercial and residential real estate largely depends on your investment preferences, financial capabilities, and risk tolerance. By carefully considering the advantages and challenges of each, you can make a well-informed decision that will maximize your returns in the real estate market.
Tips for Choosing the Right Real Estate Investment
When it comes to investing in real estate, there are several factors to consider. Here are some key points to help you make the best decision for your needs:
Investment goals and risk tolerance: Commercial real estate offers higher returns but comes with more risk due to the significant capital required and higher operating costs. Residential properties, on the other hand, are generally safer investments with lower operating costs and a larger buyer pool.
Capital and financing options:
While commercial real estate requires a higher investment, there are more financing options available, such as partnering with other investors or borrowing private money. Residential investors often have limited options, typically partnering with family members.
Location and market conditions:
Research your market's conditions and property location, as they can greatly impact prices and rents. If commercial properties are struggling or residential options are abundant, it may affect your decision.
Management and involvement level:
Consider the level of management involved. Commercial properties require more management, often requiring a property manager, while residential properties are generally easier to manage and can be handled independently.
Exit strategies and long-term plans:
Commercial properties are typically long-term investments due to the difficulty of finding buyers. If you prefer flexibility, residential real estate may be a better fit.
In conclusion, the best real estate investment is the one that aligns with your budget, time commitment, and desired returns. Starting with residential properties and gradually moving towards commercial real estate may be a smart strategy. Remember to thoroughly research your market, financing options, and available property types before making a decision.
SCOTT JACOBS
(703) 346-5855
scottjacobsbroker.jacobsandco.com
JACOBS & CO. REAL ESTATE, LLC.
12923 Fitzwater Dr. Nokesville, VA 20155
(703) 594-3800 | jacobsandco.com