Counting Down the Best County Fairs in Northern Virginia - A Witty Guide
Posted by Kim Jacobs on Wednesday, May 24, 2023 at 1:37:58 PM
By Kim Jacobs / May 24, 2023
Comment
Counting Down the Best County Fairs in Northern Virginia - A Witty Guide
Make the most of your month with exciting outdoor activities and unique experiences. Don't know where to start? Let Kim, your trusted realtor, guide you through the best Northern Virginia has to offer. Get ready for unforgettable fun this month!
Woodbridge Beer Fest 2023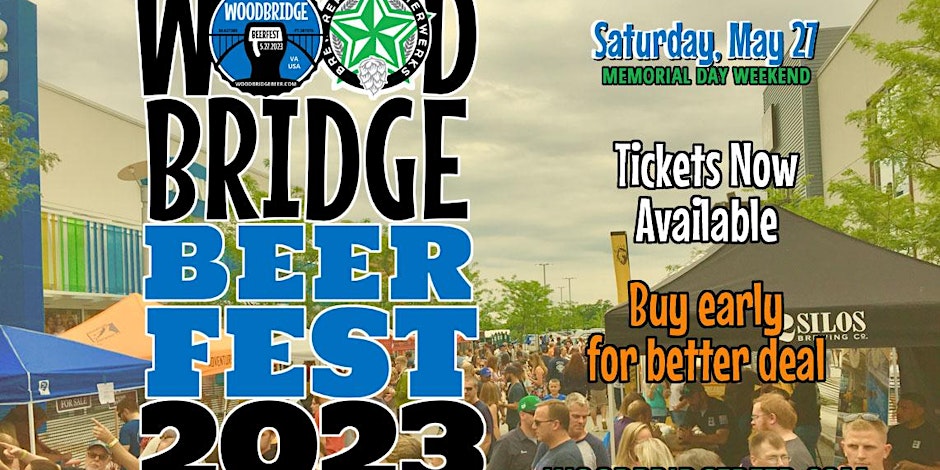 Saturday, May 27 · 11am - 5pm EDT
Brew Republic Bierwerks 15201 Potomac Town Place Woodbridge, VA 22191 United States
About the Event
Celebrate Memorial Day Weekend in style at the sixth annual Woodbridge Beer Fest, hosted by Brew Republic and fellow craft breweries! Get ready to whip out those beer steins on Saturday, May 27th from 11am-5pm (10am for VIP ticket holders) in the heart of Stonebridge at Potomac Town Center. We'll be shutting down Potomac Town Place between REI and Starbucks so you can enjoy your brews in peace. Don't drink beer? No problem! Sip on some wine or cider while the kids have a blast with our house-made root beer and soda. There will also be food vendors and live music to keep the party going all day long. Come one, come all - families are welcome!
Quench your thirst for beer and wine at the Woodbridge Beer Fest! Early birds catch the discount with tickets starting at $39 for General Admission or Wine, $59 for VIP, and $5 for kids, but don't wait too long because prices will go up starting May 1. Can't decide? Upgrade to VIP for an exclusive experience that sold out last year weeks before the event. Check out woodbridgebeer.com for additional details and the current list of participating breweries. Don't miss out on this hop-tastic day!
Rooster Walk Music and Arts Festival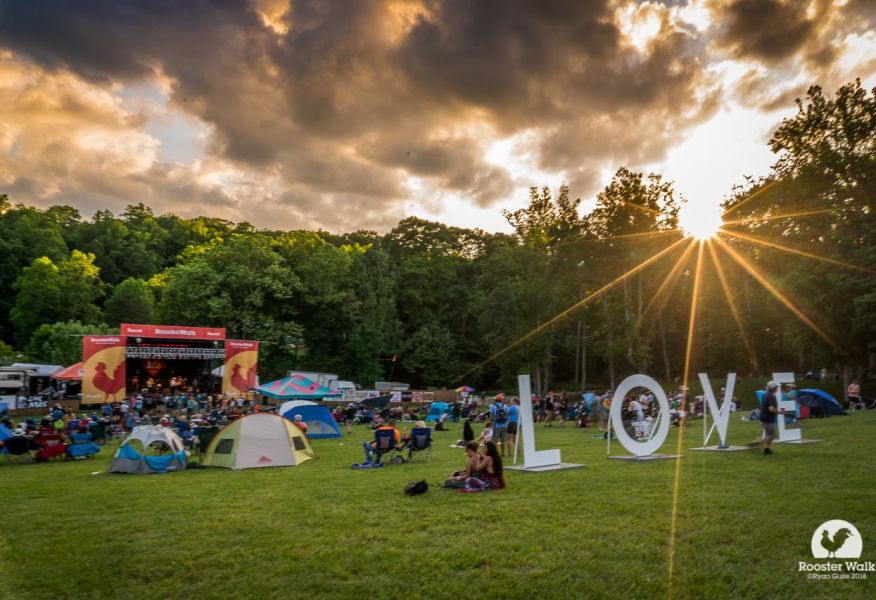 Dates:5/25/2023, 5/26/2023, 5/27/2023, 5/28/2023, 5/23/2024, 5/24/2024, 5/25/2024, 5/26/2024
675 Hobson Road Axton, VA 24054
About the Event
Get ready to rock and roll at the Rooster Walk Music and Arts Festival! Taking place every Memorial Day weekend at the stunning 150-acre Pop's Farm in Axton, VA, this event is not to be missed. With over 40 bands performing on 6 different stages, you're sure to find tunes you'll love. Plus, there's plenty more to enjoy, like delicious food vendors, fun kids' activities, and outdoor adventures like disc golf and river floats. And don't worry about breaking the bank – children under 12 can attend for free when accompanied by a paying adult. It's no wonder Rooster Walk has earned a spot as one of Virginia's top 5 music festivals.
Umoja Festival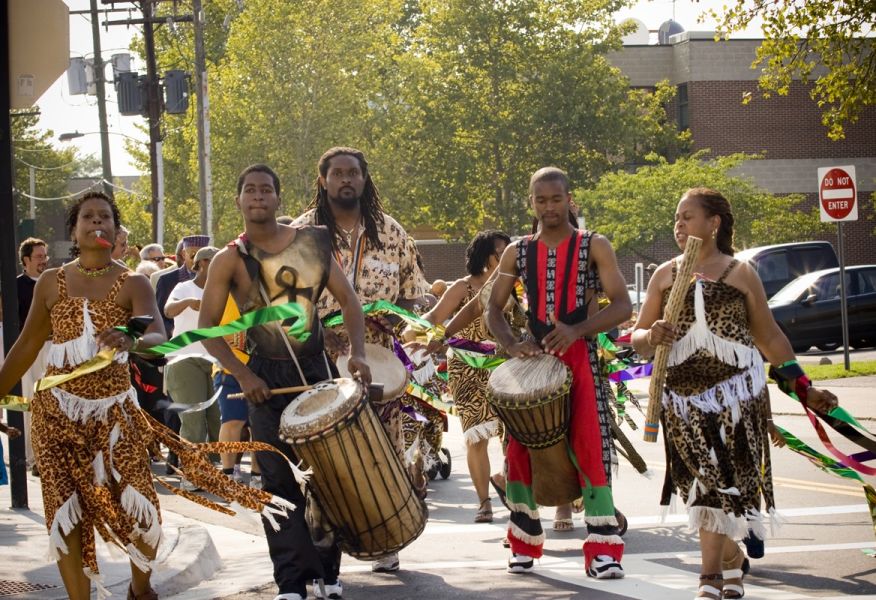 Presented By:City of Portsmouth
Dates: 5/26/2023, 5/27/2023, 5/28/2023s Time:5:30 PM to 6:00 PM
16 Crawford Circle Portsmouth, VA 23704
About the Event
Get ready to experience one of Virginia's oldest and most vibrant celebrations of African-American Culture and Heritage! Join us at the Umoja Festival for a weekend of family, community, and national unity, as we showcase the best in contemporary and ancient art forms.
We'll kick off the festivities on Friday evening with the Council of Elders ceremony, followed by a night of electrifying live music. Then, spend Saturday discovering traditional and modern musical acts, as well as a variety of interactive kids' activities, food and more!
And don't forget to bring your soul for Sunday's finale: a moving display of traditional Gospel music. Best of all? It's all FREE! Don't miss one of the most enriching, entertaining, and culturally significant events of the year!
Strawberry Fest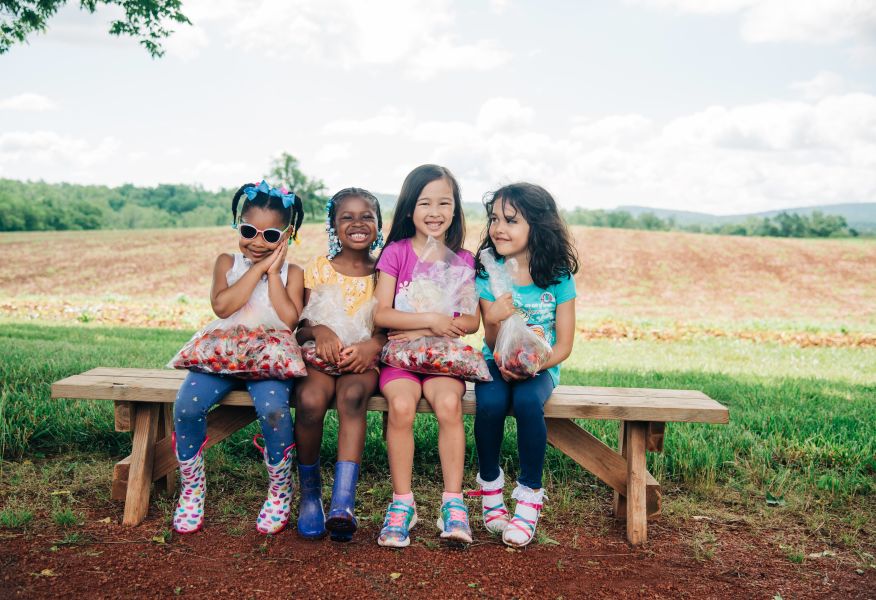 Presented By:Liberty Mills Farm
Dates:May 27, 2023
Liberty Mills Farm 9166 Liberty Mills Rd Somerset, VA 22972
About the Event
Get ready for a berrylicious experience, because Strawberry Fest at Liberty Mills Farm is back! Celebrate the season picking your own strawberries and indulging in everything strawberry - from mouth-watering sundaes made with farm fresh ice cream to decadent chocolate dipped strawberries and even strawberry salsa. You'll also have a chance to visit local vendors and participate in some fun contests, including the coveted Berry Best Dressed competition. Trust us, this is one event you don't want to miss. Get your taste buds ready, because it's going to be the most delicious day of the year!
Portsmouth Pride Festival - A Community Festival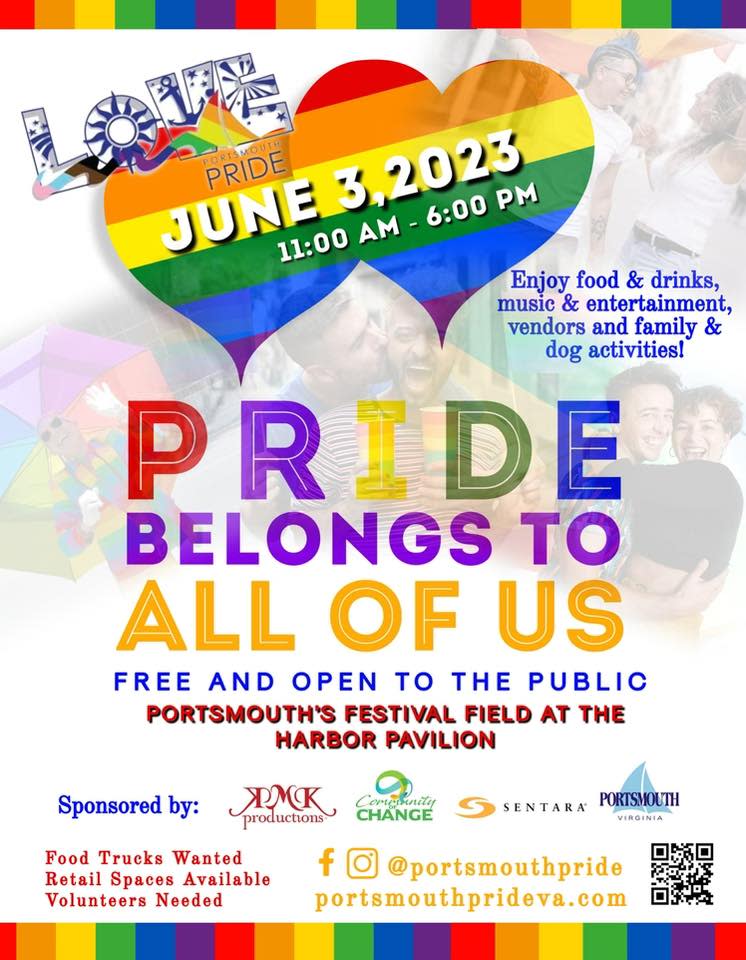 Presented By: Portsmouth Pride Committee
Dates: June 3, 2023
16 Crawford Circle Portsmouth, 23704
About the Event
Get ready to show off your true colors! Portsmouth Pride is back for round two and it's going to be bigger and better than ever. Head over to Festival Park, outside the Atlantic Union Bank Pavilion, for a day filled with music, dancing, and endless food and drink options. Peruse the vendors or spend the whole day with us - the only rule is you've got to show your PRIDE!
This year, we're shining a light on mental health and wellness in the LGBT and wider Portsmouth Community. So let's party with a purpose and support a great cause right next to the Portsmouth Waterfront and the Atlantic-Union Bank Pavilion. Don't miss out on the most colorful event of the year!
RiverFest & Craft Show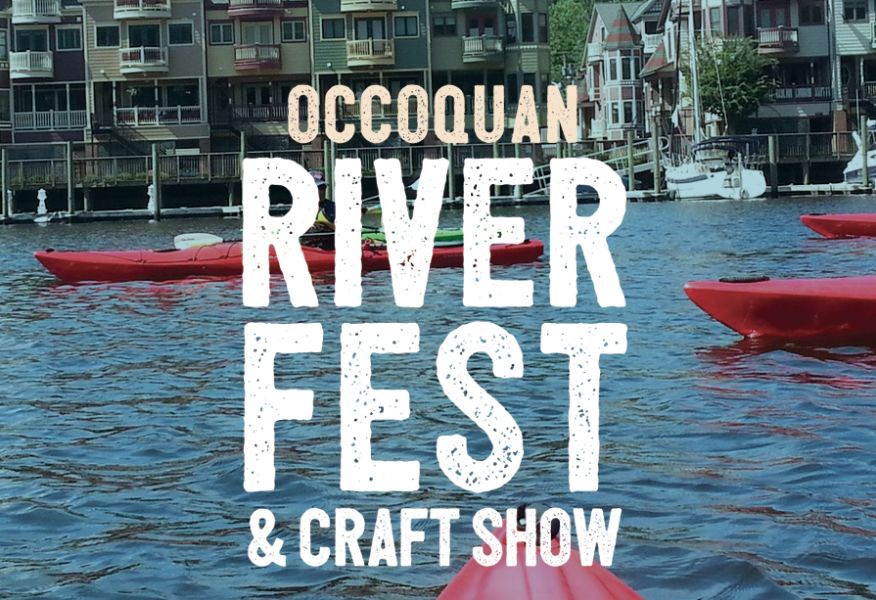 Presented By: Town of Occoquan
Dates: 6/3/2023, 6/4/2023
314 Mill Street, PO Box 195 Occoquan, VA 22125
About the Event
Get ready to experience the ultimate celebration of Occoquan's natural allure! RiverFest & Craft Show is making its way to the streets of our historic district in June. This dynamic festival promises to be bigger and better than ever before. In addition to the traditional Arts & Crafts Show, we've added exciting on-the-water activities, a beer & wine garden, and a concert series. Plus, we're taking things up a notch with Conservation Alley - a special focus on environmental protection that showcases our love for the Occoquan River. With over 200 vendors lined up along Mill Street, including local merchants and craftspeople, you won't want to miss this spectacular event!
Norfolk Harborfest Music, Food, and Maritime Festival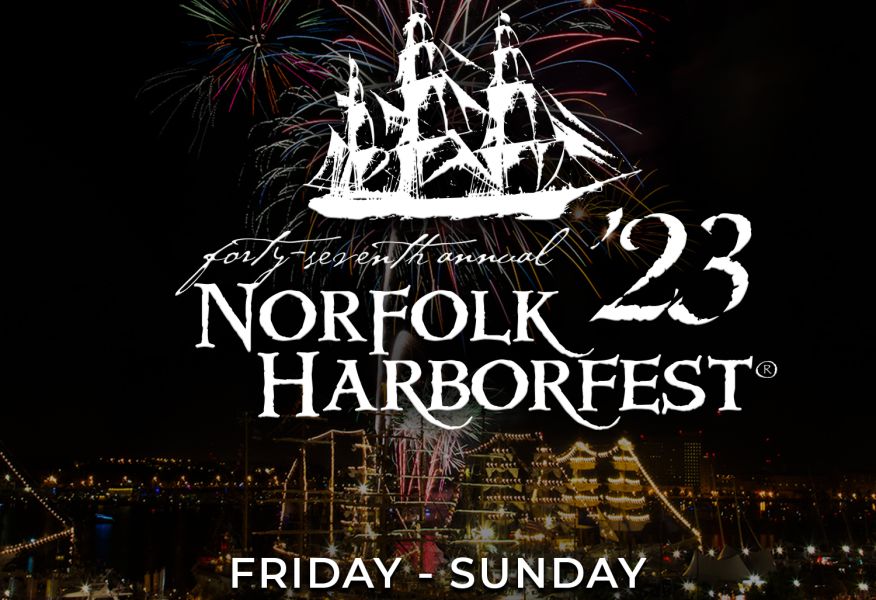 Presented By:Norfolk Festevents Ltd.
Dates:June 9, 2023 - June 11, 2023
113 Waterside Drive Norfolk, VA 23510
About the Event
Get your sea legs ready for the 47th annual Norfolk Harborfest®, America's biggest and longest-running free maritime festival, set to take over the Downtown Norfolk Waterfront from June 9-11, 2023. Immerse yourself in the rich maritime and naval history of Norfolk & Hampton Roads. This three-day celebration is jam-packed with exciting land and sea activities, live music, interactive family games, and one of the East Coast's largest fireworks displays. Don't miss the Parade of Sail, featuring international tall ships, and prepare to be wowed by the mesmerizing drone show. Join in on the action and salute the Navy while having a blast!
Annual Colonial Beach Potomac River Festival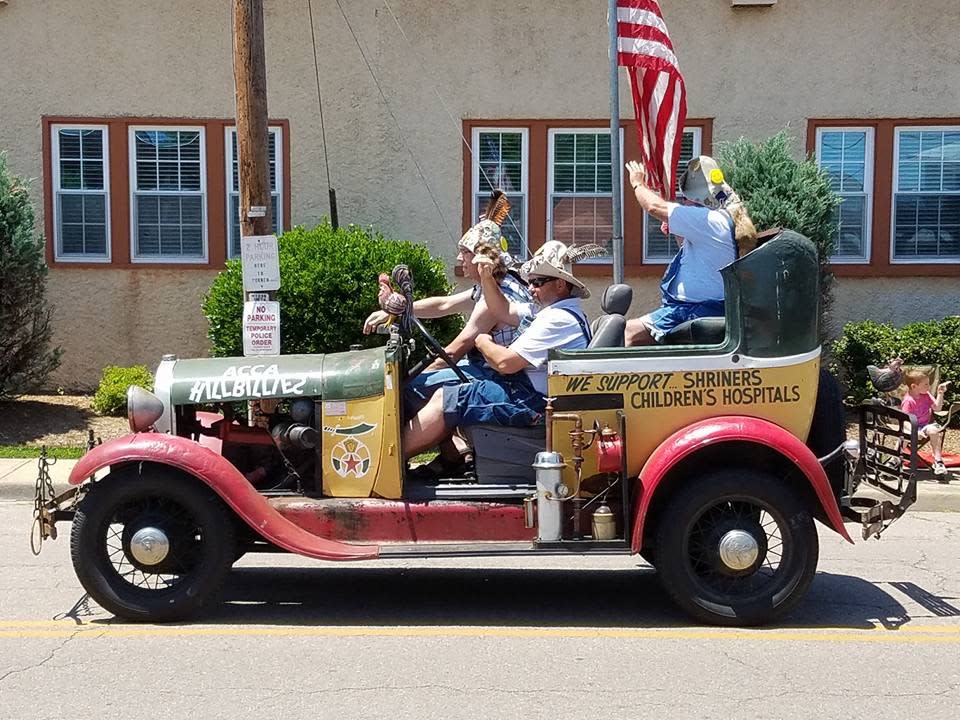 Dates: 6/10/2023, 6/11/2023
500 Washington Ave. Colonial Beach, VA 22443
About the Event
Get ready for an unforgettable weekend in Colonial Beach! The Annual Potomac River Festival is a beloved tradition that features a jam-packed schedule of events. Kicking off on the second weekend of June, this festival has everything from a Grand Feature Parade to a Pet Parade and Boat Parade. There will be plenty of music, delicious food, and unique craft vendors to check out. Plus, the event is capped off with an amazing fireworks display. Don't miss out on one of our largest events, and be sure to thank the Colonial Beach Chamber of Commerce for sponsoring it all. See you there!
PopUp RVA at The Diamond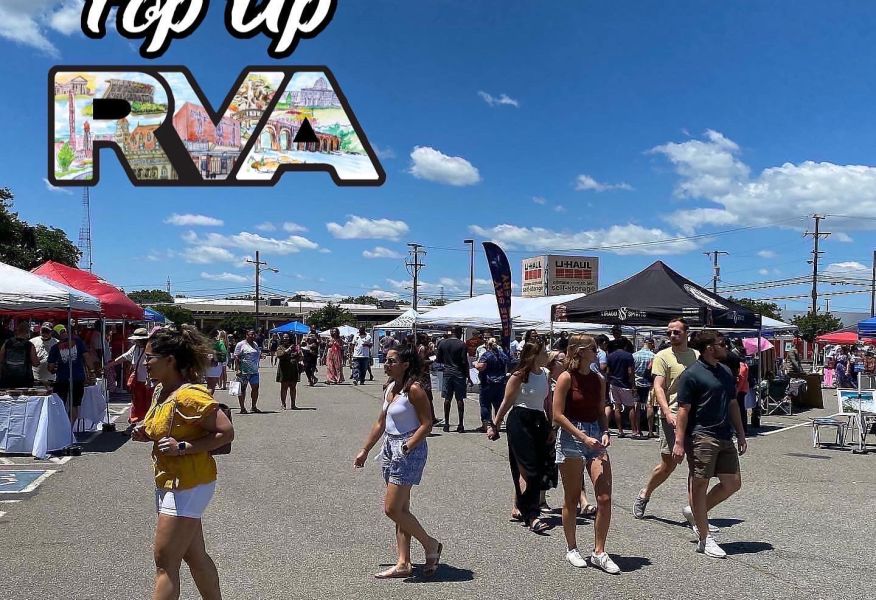 Dates: April 1, 2023 - October 28, 2023
3001 North Arthur Ashe Boulevard Richmond, VA 23230
About the Event
Guess what's back and bigger than ever? The RVA's Largest Weekly Vendor Market, now on its 3rd Season! Get ready for a weekly rotation of 50+ incredibly skilled artisans, craft makers, and local businesses showcasing their best products.
But wait, there's more! We've got you covered with excellent live music, adult beverages that include fabulously flavored margaritas, dessert vendors, and food trucks. With a new lineup every week, you'll never have a dull time exploring every corner of PopUp RVA. Come join the fun!
Summer Concert Series 2023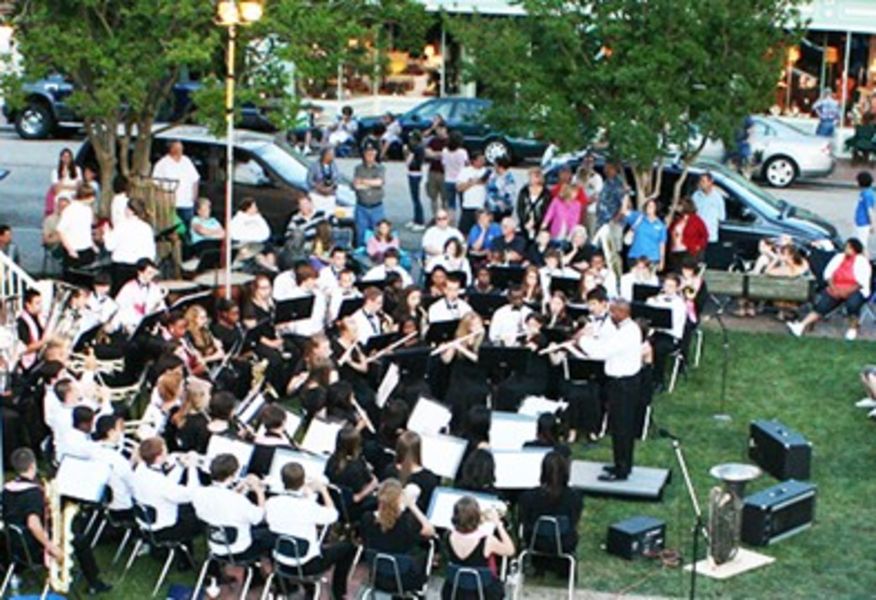 Presented By:Smithfield & Isle of Wight Tourism
Dates:May 26, 2023 - September 1, 2023
The Arts Center @ 319 319 Main Street, c/o Isle of Wight Arts League Smithfield, VA 23430
About the Event
Get ready to groove in the Island sun! IWAL's 2023 Summer concert series has been unveiled and it's looking hotter than ever. With free concerts every Friday from Memorial to Labor Day weekend, you'll be jamming with the best of them at 228 Main Street on the Towne Bank stage. Don't forget to pack a seat and a funky attitude - the lawn is waiting for you!
Friday, May 26..........Forte performs Jazz music
Friday, June 2...........Bobby Blackhat performs Blues
Friday, June 9...........The Jammers Band performs Rock, R&B, & Country
Friday, June 16..........Pirate Night kids show
Friday, June 23.........York River Band performs 60's, Pop, & Marches
Friday, June 30.........Tidewater Concert Band performs Patriotic music
Friday, July 7.............Slater Joel Johnson performs Gospel music
Friday, July 14...........Pasture #3 performs Americana music
Friday, July 21...........Cultivated Mind performs Reggae music
Strawberry Jubilee Fest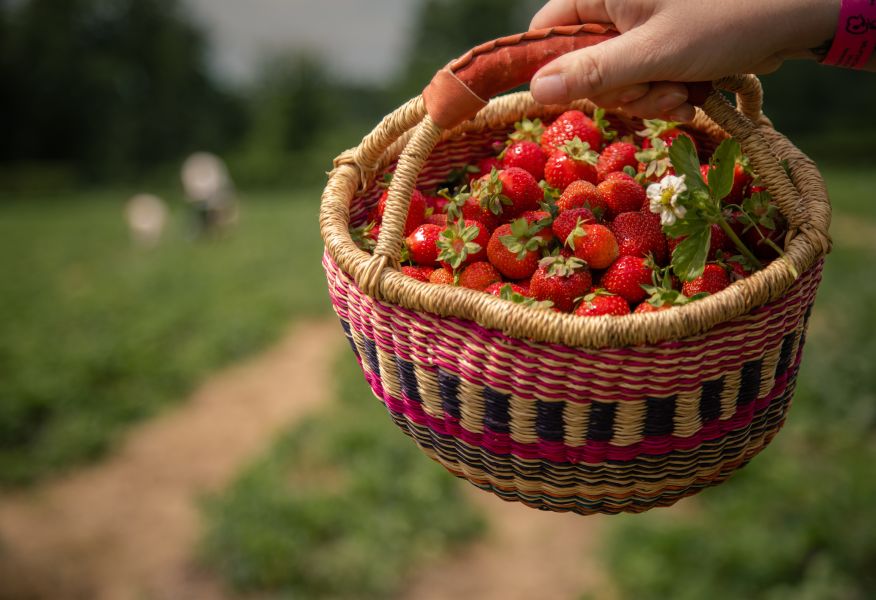 Presented By:
Great Country Farms
Dates: 5/20/2023, 5/21/2023, 5/27/2023, 5/28/2023, 5/29/2023
Great Country Farms 18780 Foggy Bottom Road Bluemont, VA 20135
About the Event
Get ready for a berry-licious time at the annual strawberry festival in Loudoun County, Virginia! Great Country Farms is hosting a Jubilee to honor the royal strawberry with live tunes, farm contests, wagon rides, scrumptious bites, and entertaining games for families to enjoy. Don't miss out on the fun!
Ashland Strawberry Faire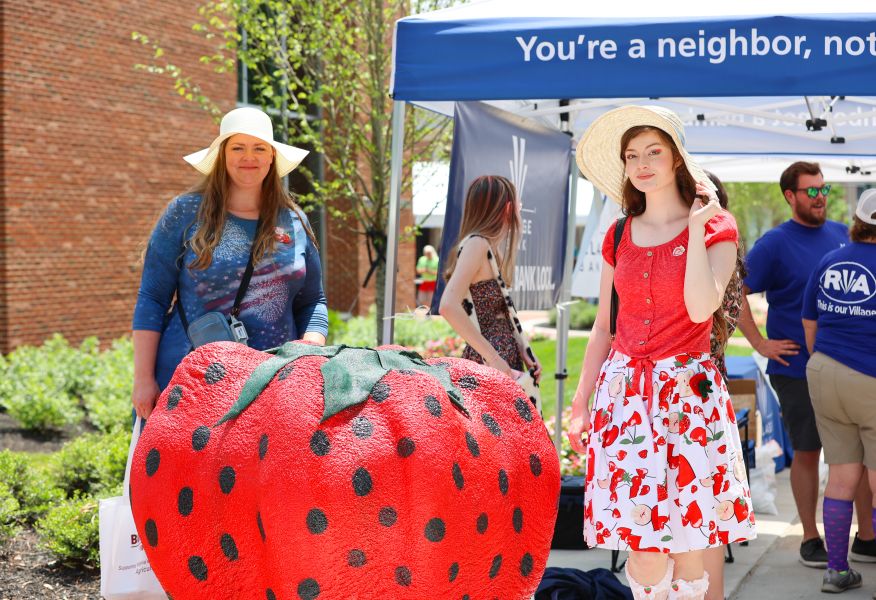 Presented By:Ashland Strawberry Faire, Inc.
Dates:June 3, 2023
500 Henry Street Ashland, VA 23005
About the Event
Get your taste buds tingling and join in the fun at the Ashland Strawberry Faire! This free, family-centric event celebrates all things strawberry and helps fund Hanover County Public School scholarships and non-profits. With over 300 vendors to browse, there's something for everyone - from arts & crafts to delectable food stands. The beautiful setting of Randolph-Macon College provides plenty of shade for the tree-lined streets, where you'll find Hanover County businesses and non-profit organizations showcasing their wares. But it's not just about shopping - there's a whole host of activities to keep everyone entertained, including a "Strawberry Kids" Parade and Kid Zone. The best part? Since its inception in 1982, this one-day extravaganza has been completely run by volunteers from the local community. Join us and help celebrate this beloved town tradition!
44th Annual Seawall Music Festival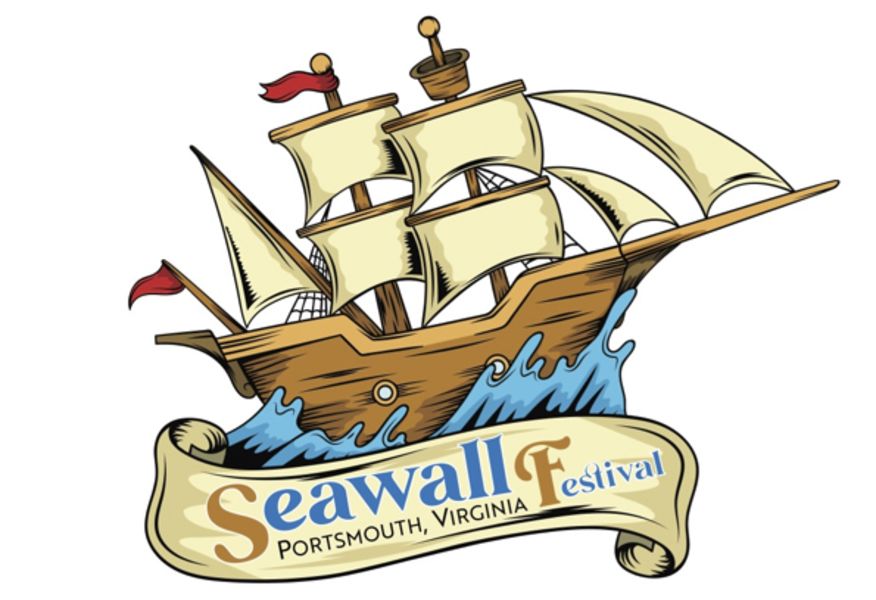 Dates:6/9/2023, 6/10/2023
1 High St Landingn Portsmouth, VA 23704
About the Event
Get Ready for the Best Weekend in June - 44th Annual Seawall Music Fest at High Street Landing! Join the party at High Street Landing on the second full weekend of June for two days of incredible food, mind-blowing entertainment, and a dazzling fireworks show on Saturday at 9:30 pm! Bring your little ones to enjoy fun-filled activities including a bounce house and games on Saturday from 2:00 pm - 6:00 pm.
Get ready to sing along with the local and national talents while indulging in some delicious grub. Trust us, this weekend is not one to miss!
Pride Month at the Garden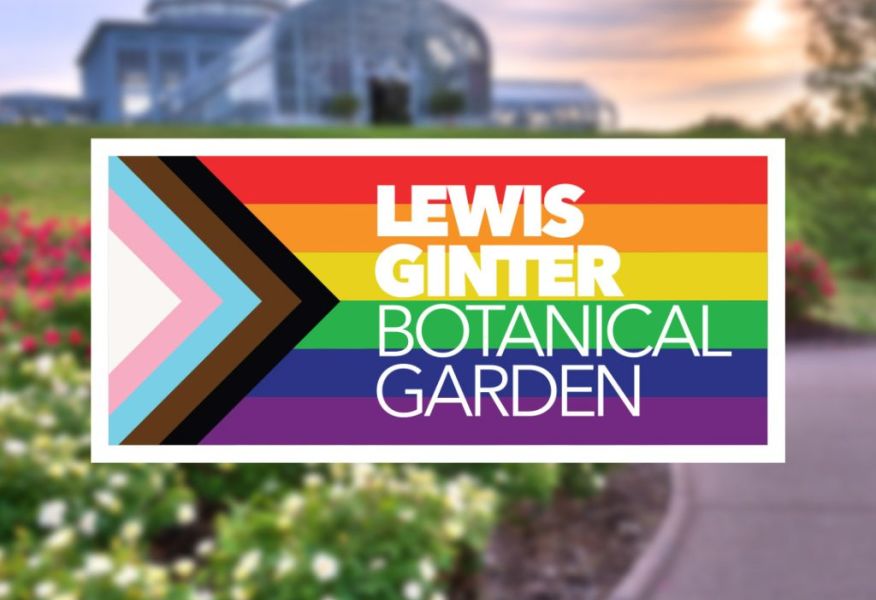 Month of June
1800 Lakeside Avenue Henrico, VA 23228
About the Event
Let's join hands to celebrate and honor the fabulous LGBTQ+ community in the upcoming Pride Month! The celebrations will kick off on June 1, 2023, with the sparkling Pride Illumination Night. And wag your tails as we bring you the Pridos (Fidos After 5) on June 8, 2023. Mark your calendars and get ready to unleash the fun! #LoveIsLove #PrideMonth2023.
Summer Kickoff Concert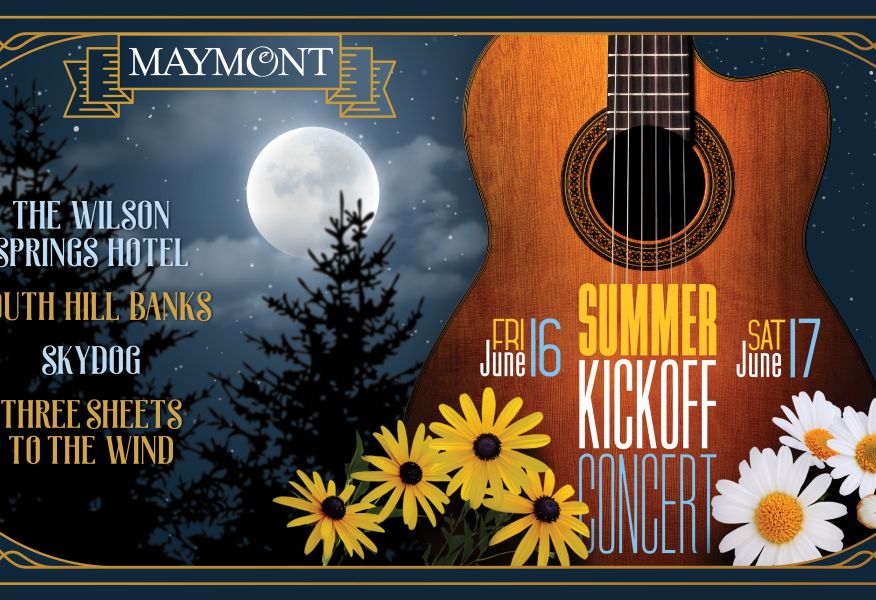 Presented By: Maymont
Dates: 6/17/2023
Maymont 1700 Hampton Street Richmond, VA 23220
About the Event
Get ready to kick off the summer with some serious musical talent at Maymont! Enjoy two nights of live music under the stars with your friends and family. Bring your portable chairs and picnic blankets and settle in for the night on the spacious Carriage House Lawn.
Prepare to be wowed by the best of Richmond's eclectic music scene as four local bands take the stage. On Friday night, let your hair down and tap your feet to the jam-infused bluegrass sounds of South Hill Banks and The Wilson Springs Hotel's unique blend of traditional country, bluegrass, and folk rock. On Saturday, turn up the nostalgia and get your groove on to the smooth pop hits of the 70s and 80s with yacht-rock masters Three Sheets to the Wind. But, before that, pay homage to timeless music with Skydog's tribute to the legendary Allman Brothers Band. Don't miss out on these unforgettable summer nights!
Independence Fireworks
June 30, 2023 — 6:00 p.m. - 9:30 p.m.
July 1, 2023 — 6:00 p.m. - 9:30 p.m.
KO Distilling 10381 Central Park Drive #STE 105 Manassas, VA 20110 United States
About the Event
Join us for an unforgettable family night filled with fireworks, patriotic melodies, and a colorfully lit Mansion to ring in our country's founding. Let the Fireworks and Live Music ignite your patriotic spirit, set against the striking backdrop of stunning red, white, and blue lighting. The finale of the celebration is sure to wow, beginning at approximately 9:15 p.m. with fireworks over the Potomac.
Fuel your taste buds with refreshing snacks available for purchase on the East Lawn. We kindly remind you not to bring outside food on the estate, so you can enjoy this proud occasion without a hitch. Come bask in the joy of our great nation while having a blast!
Celebrate Juneteenth all month long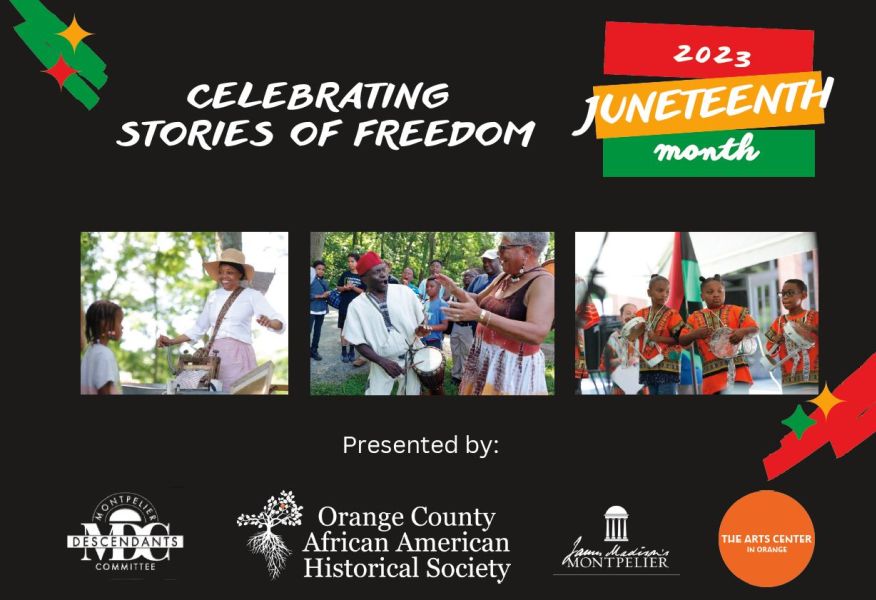 Presented By:James Madison's Montpelier
Dates:June 1, 2023 - July 1, 2023
James Madison's Montpelier 13384 Laundry Road Montpelier Station, VA 22957
About the Event
Get ready to celebrate Juneteenth 2023 with the Orange County African American Historical Society, The Arts Center in Orange, and The Montpelier Foundation! Together with the Montpelier Descendants Committee, they're bringing you "Celebrating Stories of Freedom." This month-long event is all about sharing exciting and diverse tales of freedom using music, art, history, foodways, and storytelling. You can join in on the festivities virtually or in-person! Don't miss out on three days of in-person events held at both Montpelier and the African American Commemorative Park. This is a celebration you won't want to miss!
Sounds of Summer Concert Series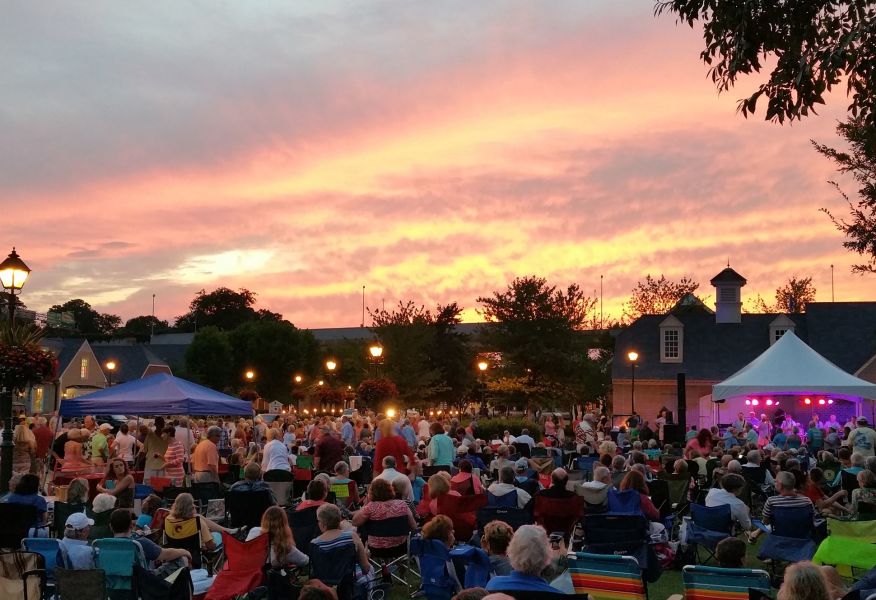 Presented By:Visit Yorktown
Dates: 6/1/2023, 6/8/2023, 6/15/2023, 6/22/2023, 6/29/2023, 7/13/2023, 7/20/2023, 7/27/2023, 8/3/2023, 8/10/2023
Riverwalk Landing 331 Water Street Yorktown, VA 23690
About the Event
Get ready to rock your summer! Join us for FREE live outdoor concerts overlooking the beautiful York River. Groove to the Sounds of Summer series every Thursday night from 6:30 to 9 PM until August 10 (except July 6). While you're here, why not savor some delicious treats from Yorktown's amazing waterfront restaurants? Enjoy the waterfront views and flavors of Water Street Grille, Carrot Tree, Umi Sushi, Ben & Jerry's, and Yorktown Pub.
Pack your picnic blanket, chairs, and small coolers--let's make this an unforgettable night! We'll have a dance floor, lively games of cornhole, and mouth-watering to-go food. Sorry, no tables, umbrellas, or tents allowed.
Brews, Brine, & Wine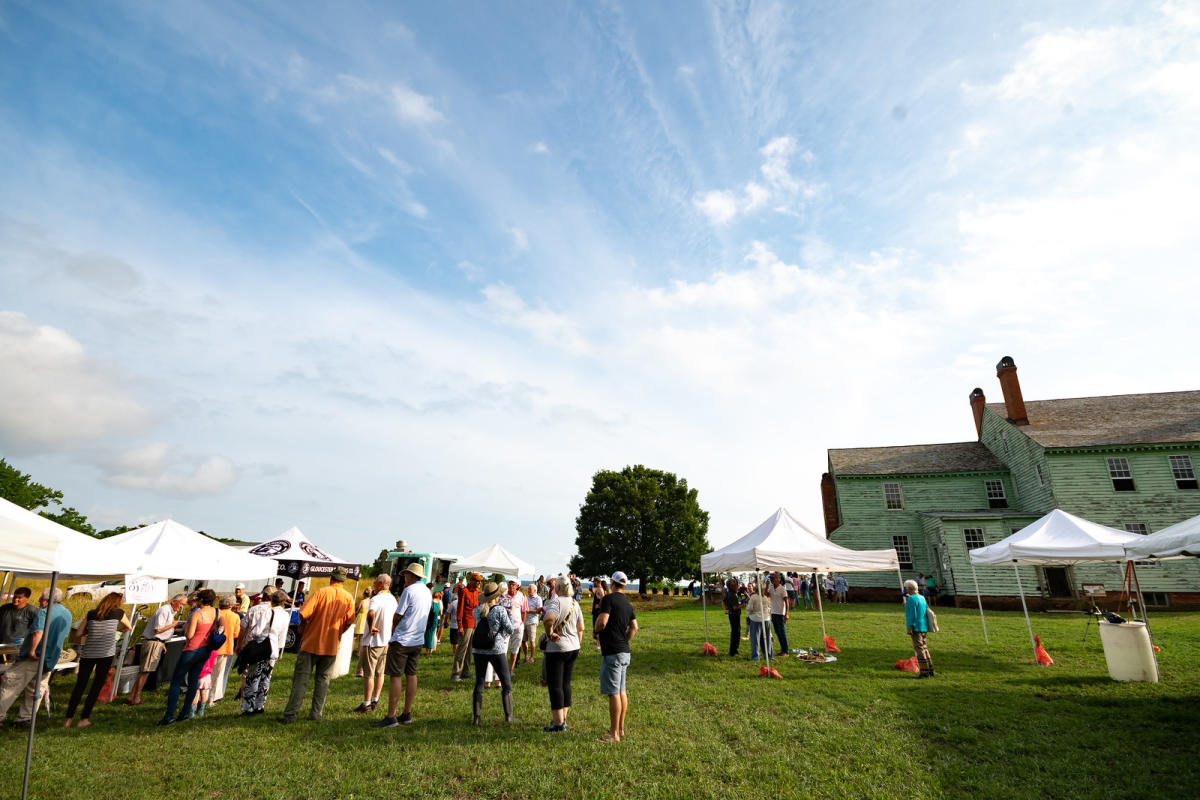 Presented By:The Cook Foundation
Dates:June 2, 2023
About the Event
Mark your calendars for a deliciously artsy event – Brews, Brine & Wine at Gloucester Arts Festival on June 2, 2023!
Satisfy your oyster and beer cravings and simultaneously witness some of the region's talented Plein Air artists bring the stunning surroundings to life on their canvases. These works of art will be available for purchase at the event, making for a delightful souvenir. Indulge in great food, breathtaking scenery, and lively art, and bring the whole fam along!
Ready to take place at Machicomoco State Park this year, and co-hosted by the Fairfield Foundation, this is an event you simply can't miss. See you there!
A Million Blooms
Dates:April 1, 2023 - June 1, 2023
Lewis Ginter Botanical Garden 1800 Lakeside Avenue
Henrico, VA 23228
About the Event
Spring has sprung at The Garden! Get ready for a floral feast for the eyes with a bloomin' parade of daffodils, tulips, peonies, roses and more. But that's not all - we've got an array of events to jazz up your springtime plans. Catch the awe-inspiring Butterflies LIVE!, check out the new and improved Spring PlantFest (formerly know as Spring Plant Sale), or immerse yourself in the world of plant shows. Join us in celebrating the season of renewal!
Star City Rockabilly Festival
Presented By: Virginia Museum of Transportation
Dates: May 27, 2023
Virginia Museum of Transportation 303 Norfolk Avenue SW Roanoke, VA 24016
About the Event
Get ready to rock and roll at the Star City Rockabilly Festival in Downtown Roanoke on May 27th, from 1 PM to 9 PM. You won't want to miss Sean K. Preston, Gloom Despair N Agony, and the Jesse Ray Carter Duo! Sip on delicious moonshine cocktails from Five Mile Mountain Distillery, enjoy local Virginia beer and wine, and chow down on the amazing food from the Lazy Bulldog food truck. Don't forget to enter the pin-up contest and check out the car show, too! Shop at local vendors and bring the whole family; there's even a kid's corner with crafts and games from 1 PM to 6 PM. Tickets are only $10, but museum members get in FREE. Don't wait, get your tickets now!
Clinch River Days Festival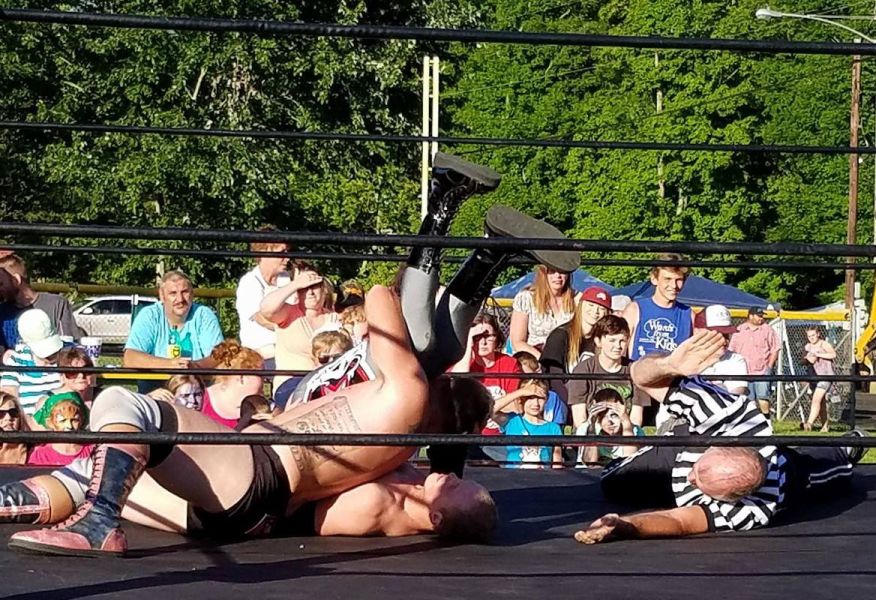 Dates:June 2, 2023 - June 2, 2023
16645 Riverside Drive Saint Paul, VA 24283
About the Event
Ready to indulge your senses with the best of St. Paul's local flavors? Look no further than Clinch River Days! Join us for a host of exciting activities, including river and railroad history, photography exhibits, nature walks, kayaking, and more. Don't miss out on the live music, kids fishing tournament, and special contests to keep you entertained. And if you're feeling particularly adventurous, sign up for the Sugar Hill 5.5K race to get your heart pumping! To top it all off, we're offering samplings of the finest craft beer, cider, and wine from the region's best vineyards at our tent. See you there!
June is just around the corner and Northern Virginia is the perfect place to kick off the summer season! From thrilling activities to relaxing getaways, there's something for everyone. Whether you're interested in exploring nature or indulging in some much-needed relaxation, NOVA has got you covered. With so many options to choose from, we've curated a list of the best activities to help you plan your perfect getaway. So pack your bags and get ready for an unforgettable adventure!
KIM JACOBS
kim.jacobsandco.com
703-395-4640
JACOBS & CO. REAL ESTATE, LLC.
12923 Fitzwater Dr. Nokesville, VA 20155
(703) 594-3800 | jacobsandco.com