Creative and Fun Ways to Enjoy the First Weekend of November
Posted by Scott Jacobs, Broker on Monday, October 30, 2023 at 9:55:46 AM
By Scott Jacobs, Broker / October 30, 2023
Comment
Creative and Fun Ways to Enjoy the First Weekend of November
It's finally here: the first weekend of November! It's time to leave behind the stress and worries of everyday life and enjoy a few days of much-needed rest. Whether you love the falling leaves, cooler weather, or cozy sweaters - now is the perfect time for some creative and fun ways to spend this special weekend. So why not put work aside for a few days and explore all that NOVA has to offer? From reviving an old classic board game night with friends to indulging in pumpkin flavored treats - there are tons of exciting options that will make sure your first November weekend turns out extra memorable. Keep reading to discover our top picks on how you can get out there and make most out of this special time!
Latin American Cultural Expo
Friday, Nov 3 at 4:00PM - 9:00PM
9419 Battle Street Manassas 20110
2700 Potomac Mills Cir Woodbridge, VA 22192 United States
About the Event
Get ready to immerse yourself in the vibrant and diverse traditions of Latin America at ARTfactory's upcoming exhibition, "The Art of Latin America." We at ARTfactory are excited to partner with LAREXPO to showcase the unique and beautiful work of five skilled painters and a selection of artisan vendors. Each piece represents a different country from Latin America, including Mexico, El Salvador, Puerto Rico, Peru and Guatemala, offering visitors a glimpse into the rich cultural heritage of the region. The exhibit will be on display from November 3rd to November 30th, 2023. Join us on November 3rd for our Latin American Cultural Expo, featuring food, artisan vendors, and many other surprises, to celebrate the opening of this remarkable exhibition! Admission is free, so come and experience the beauty of Latin American art and culture with us.
Annual November Holiday Sale!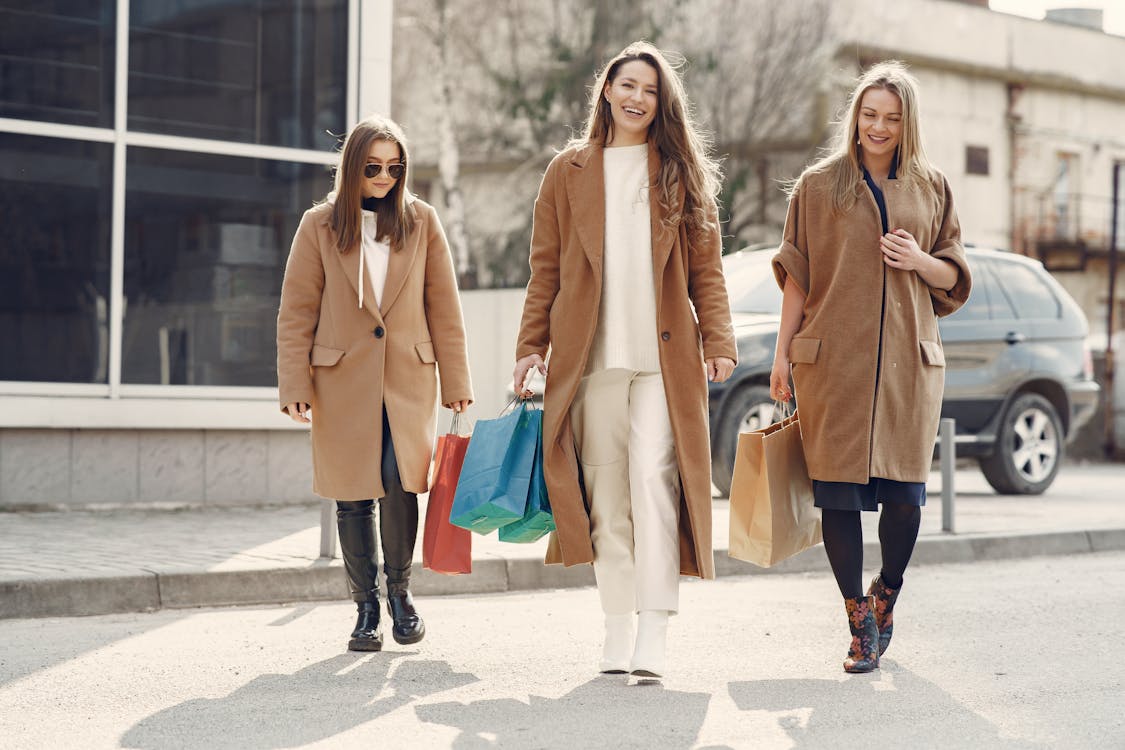 November 3 · 12pm - November 4 · 3pm EDT
9231 Sudley Road Old Town Manassas, VA 20110 United States
About the Event
Hello Premier Family! The annual holiday sale is almost here and we're excited to offer amazing discounts and goodies this year. We want to show our appreciation for your support, so simply by booking your appointment, each member can get a FREE T-shirt this time around! There's something for every adult and parent with children member. Not to mention, our Premier Mom and Premier Dad apparel collection is perfect for moms and dads who want to show off their Premier spirit. You won't want to miss our amazing deals on memberships, including Black Belt Training, Premier Competition Team, Demo Team, Leadership Team, and Advance Adult Krav Maga. Plus, if you're thinking of buying equipment or uniforms for your kids, this is the perfect time to do so, as we have great discounts on everything. Join us for our holiday sale and give the gift of Premier training to yourself and your loved ones. Get ready to save BIG!
TGIF- Free Wine or Beer Pick Your Project Workshop
Friday, November 3, 2023
Board and Brush Fairfax 11215 Lee Highway, Ste J Fairfax, VA 22030
About the Event
Are you searching for an entertaining and creative activity to enjoy with loved ones? Look no further than our beloved DIY workshop! Delve into our extensive gallery of wood projects and unleash your inner artist. Our skilled instructors will provide guidance every step of the way, and all materials will be provided for your convenience. You're bound to create a unique, stunning wood sign that will elevate your home decor or make for an exceptional gift. With an array of paint and wood stain shades to choose from, your project will truly reflect your personal style. Register beforehand to secure your spot and join us for a memorable time! We can't wait to see you.
Cox Farms Fall Festival
Friday-Sunday, November 3-5 , 2023
458 Mill Street Occoquan, VA 22125 United States
About the Event
Join us for an unforgettable experience at Northern Virginia's largest and most popular Fall Festival from September 23 through November 7, 2023! Cox Farms is a must-visit destination, with giant slides, world-famous hayrides, rope swings, farm animals and their babies, the CORNundrum© Cornfield adventure, farm chores, local apples and fresh cider, food, entertainment, and over 90 acres of fun! Don't forget to explore the Imaginature Trail - a nature trail with exciting twists and turns for all ages. And, while you're at it, check out Foamhenge - a stunning replica of England's famous Stonehenge, made entirely out of Styrofoam by artist Mark Cline. With admission to the Festival/Fields of Fear, access to Foamhenge is included - a must-see attraction that's not to be missed! For more information on other Fall Festival attractions, head over to https://coxfarms.com/fall-festival/festival-attractions/.
A Self-Love Sound Journey with Cacao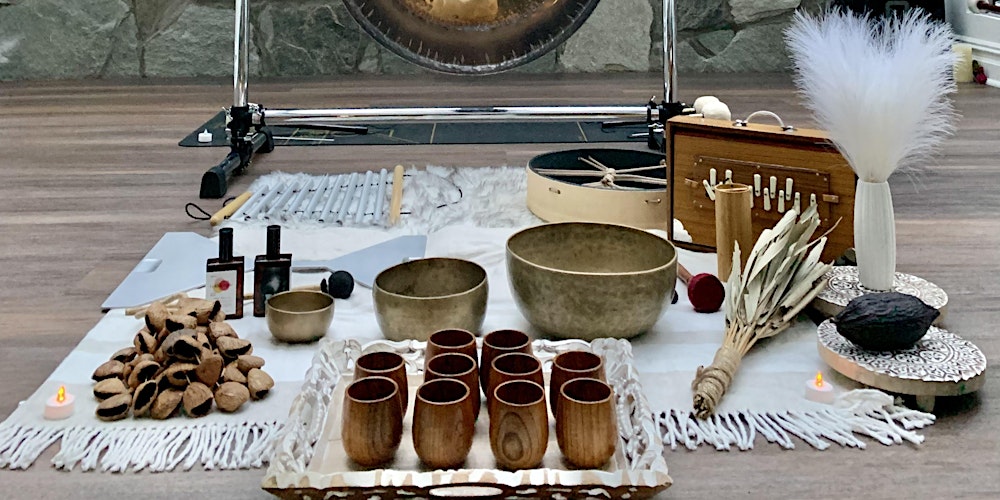 Friday, November 3 · 7 - 8:30pm EDT
9493-C Silver King Court Fairfax, VA 22031 United States
About the Event
Embark on an immersive sound & cacao journey experience on Friday, November 3rd from 7:00PM to 8:30PM. Discover a deeper connection with yourself and others through guided breathwork, sound, and ceremonial cacao. Arrive a few minutes early at 6:45PM to settle in and ensure a prompt start at 7:00PM. Please note that doors will close at 7:00PM, so don't be late!
To fully prepare for this transformative experience, we encourage you to slow down and create a sacred space for yourself. This can include activities like taking a bath, avoiding excessive media consumption, or going for a peaceful nature walk. Consider jotting down your intentions for the sound meditation in a journal beforehand.
Be sure to bring the following essentials for the sound journey:
-Journal and pen
-Comfortable and layered clothing
-Eye mask
-Sacred object(s) with personal significance (such as photos, jewelry, or crystals)
-Water bottle
Join for an unforgettable evening of self-discovery and connection!
Human Trafficking Awareness Training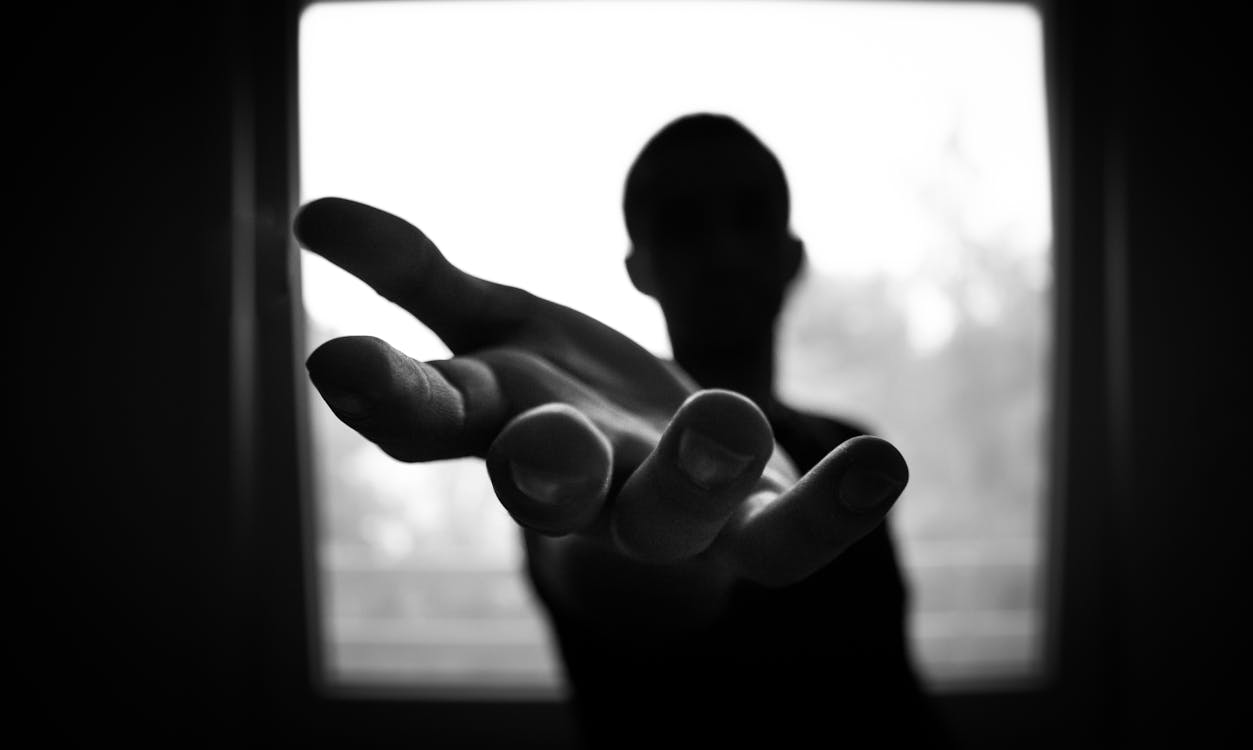 Friday, November 3 · 6:30 - 8pm EDT
1169 Courthouse Road #103 Stafford, VA 22554 United States
About the Event
Do you know how to spot signs of human trafficking? If not, we encourage you to attend our Human Trafficking Awareness Training featuring the Stafford County Sheriff's Department on November 3, 2023. We are hosting an in-person event at 1169 Courthouse Road #103, Stafford, VA 22554, where you can learn about the warning signs and dangers associated with this heinous crime. Not only will you be better informed, but you will also be equipped with the knowledge to help combat human trafficking. This event is especially important for parents and teens due to the online and social media dangers that are involved with this crime. Attendees will not only gain valuable knowledge but all proceeds will be donated to the Stafford County Sheriff's Department. Join us for an eye-opening event that will leave you more informed and better prepared.
PWCAC-DST Line Dancing Day Party
Saturday, November 4 · 1 - 4pm EDT
13557 Spriggs Road Manassas, VA 20112 United States
About the Event
Looking for a fun way to spend your Saturday afternoon? Join us for the PWCAC-DST Line Dancing Day Party! You'll have the chance to learn the latest line dances from the talented instructor, Carlos Vieira Jr. We're excited to welcome you to Saunders Middle School in Manassas, VA on November 4th from 1pm to 4pm. Admission to this fantastic event is only $35 and includes light refreshments, door prizes, and local vendors. Plus, there's ample parking available at no charge! We can't wait to dance the afternoon away with you. Don't miss out on this opportunity to show off your best moves - see you there!
Mysteries of the Mural Building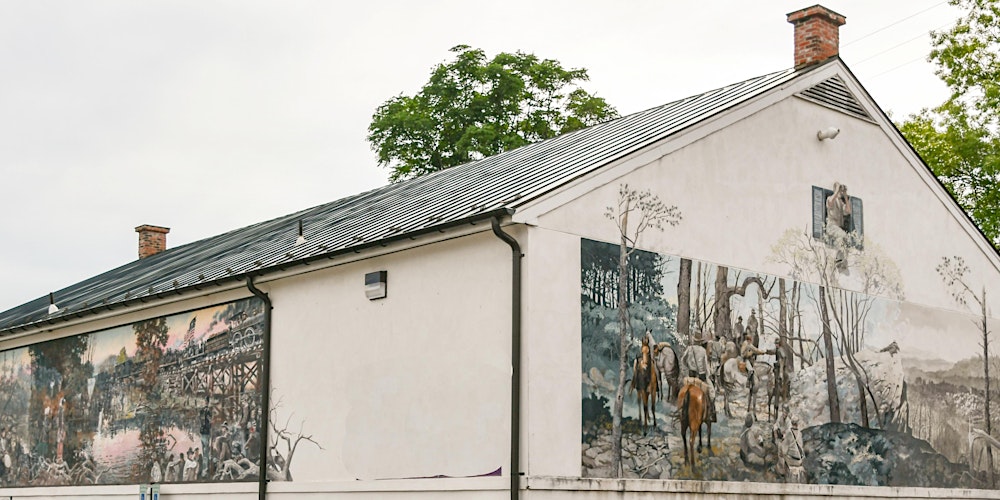 Saturday, November 4 · 12 - 1pm EDT
10 Ashby Street Warrenton, VA 20186 United States
About the Event
If you're looking for a unique way to explore the history of Warrenton, Virginia, look no further than the upcoming tour with FHS guide Dave Goetz. Dave is an expert at uncovering the hidden gems in large murals, and he'll be sharing his knowledge with you as you discover over 30 hidden images throughout three stunning pieces of art. You'll start your journey at the Fauquier History Museum at the Old Jail, located at 10 Ashby Street in Warrenton. The one-hour tour will take you on a walking adventure, so be sure to wear comfortable shoes. Non-members can join for just $10, while Fauquier Historical Society members get an even better deal at $8. Don't miss out on the chance to learn about history in a fun and interactive way with Dave Goetz.
Stars & Stripes Synchro Invitational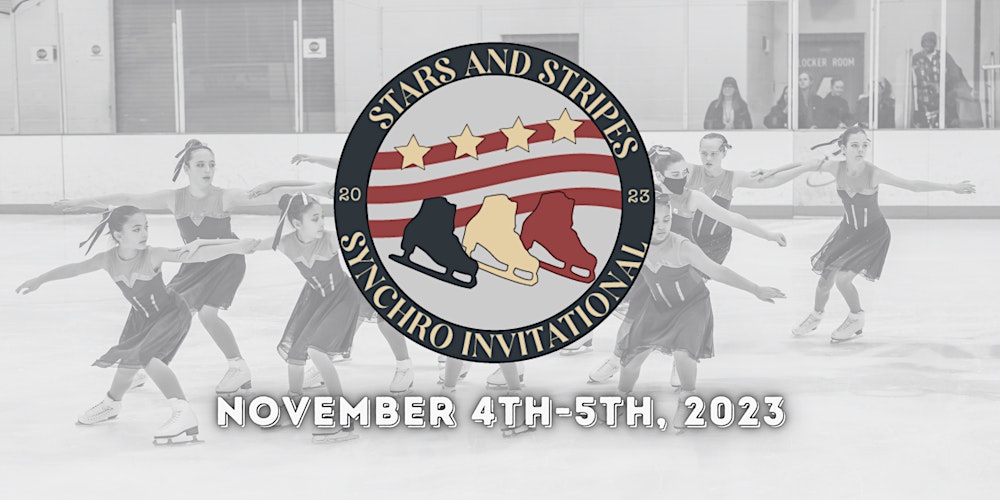 November 4 · 8am - November 5 · 3pm EDT
5180 Dale Boulevard Woodbridge, VA 22193 United States
About the Event
Get ready to witness the most awe-inspiring display of aquatic athleticism at the upcoming Stars & Stripes Synchro Invitational! This event is set to showcase an astounding performance by some of the most talented synchronized swimmers in the world. Brace yourself for a breathtaking spectacle that is sure to captivate your imagination, as you witness every move and formation being executed with precision and grace. The power, speed, and beauty of these athletes in the water is truly astonishing, and something that needs to be seen to be believed. So, don't miss out on this incredible opportunity to experience the magic of the Stars & Stripes Synchro Invitational!
Quantico Single Marine Program (SMP) Trip to Autobahn Indoor Speedway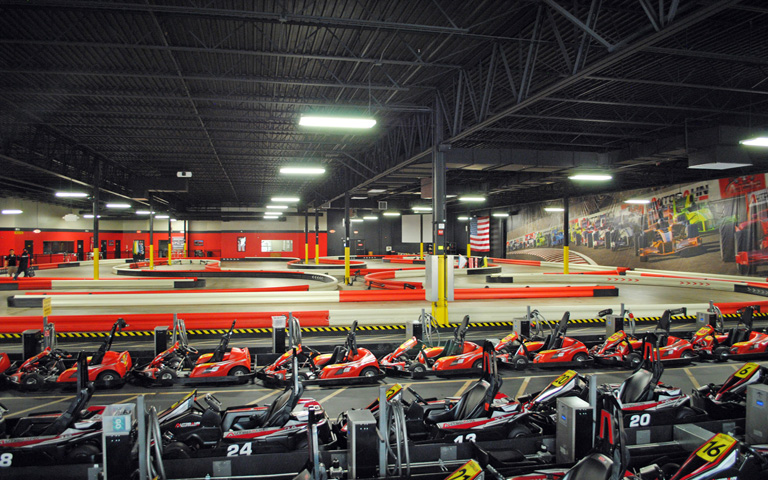 Saturday, November 4 · 10am - 3pm EDT
8300 Sudley Road #A5 Manassas, VA 20109 United States
About the Event
Experience the Thrill of Go-Kart Racing at Autobahn Indoor Speedway!
Rev up your engines and get ready for the ultimate indoor go-kart racing experience at Autobahn Indoor Speedway. Whether you're a seasoned pro or a first-time racer, we guarantee an adrenaline-pumping adventure that's perfect for everyone. Unleash your need for speed with our state-of-the-art Italian-made, 3rd-generation Electric Karts, reaching speeds up to 50 MPH. With professional four-point safety racing harnesses, transponders for caution flag control, and dual disc brakes for superior stopping power, you'll feel safe and in control at all times.
Our tracks are designed with the utmost precision, creating a Grand Prix-style experience that will leave you breathless. Thanks to our high-tech timing system, you'll know your lap times down to 1/100th of a second, with live updates and printed results at the end of each race. And with up to ten karts racing simultaneously on each track, you'll be in for an exhilarating competition like no other.
Don't wait any longer to experience the thrill of go-kart racing. Visit Autobahn Indoor Speedway today and satisfy your need for speed.
Please note that a $7.95 Speedway license is required annually to race, which includes a free race on your birthday week, a free head sock, access to helmets, online scoring, a mobile app, and exclusive offers.
Race Options:
Single Race (12 laps): $21.99
3 Race pack: $49.99
And more options available!
Pick up points and times:
9:00 AM - Main Side Recreation Center
9:10 AM - HMX-1/MCAF Gate
9:30 AM - OCS
9:35 AM - MCESG/WTBN Chow Hall
9:45 AM - Austin Hall
Dog O Ween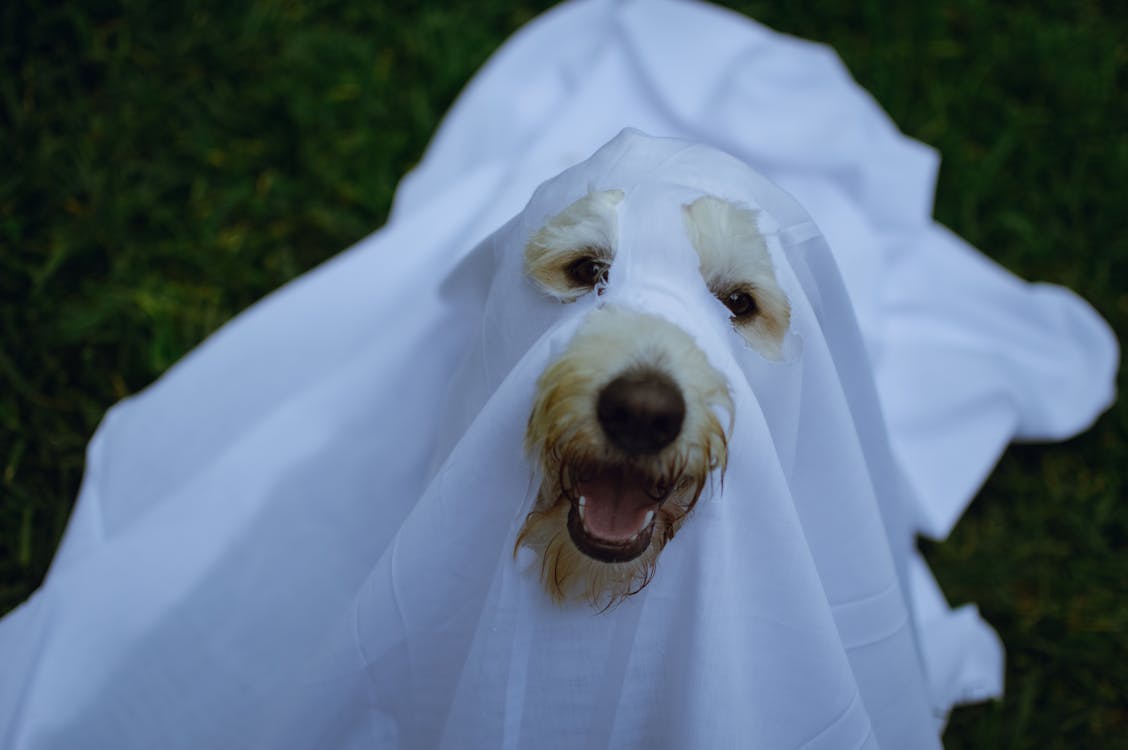 Saturday, November 4, 2023
Shipgarten 7581 Colshire Dr Tysons, VA 22102
About the Event
Get ready for a spooktacular time as we invite you to come celebrate Halloween in our Dog Parks this Saturday! Not only will there be Trick or Treating for both your little ones and furry friends, but we'll also be featuring live music all day long at our main stage. As the sun sets, the DJ will take over and turn up the energy with tunes that are sure to get you howling with delight. And don't miss out on your chance to experience some unique European beers that we're offering for a limited time only. So grab your costumes and leashes and come join in the fun at our Halloween event in the dog parks. We can't wait to see you there!
Sensory-Friendly Family Morning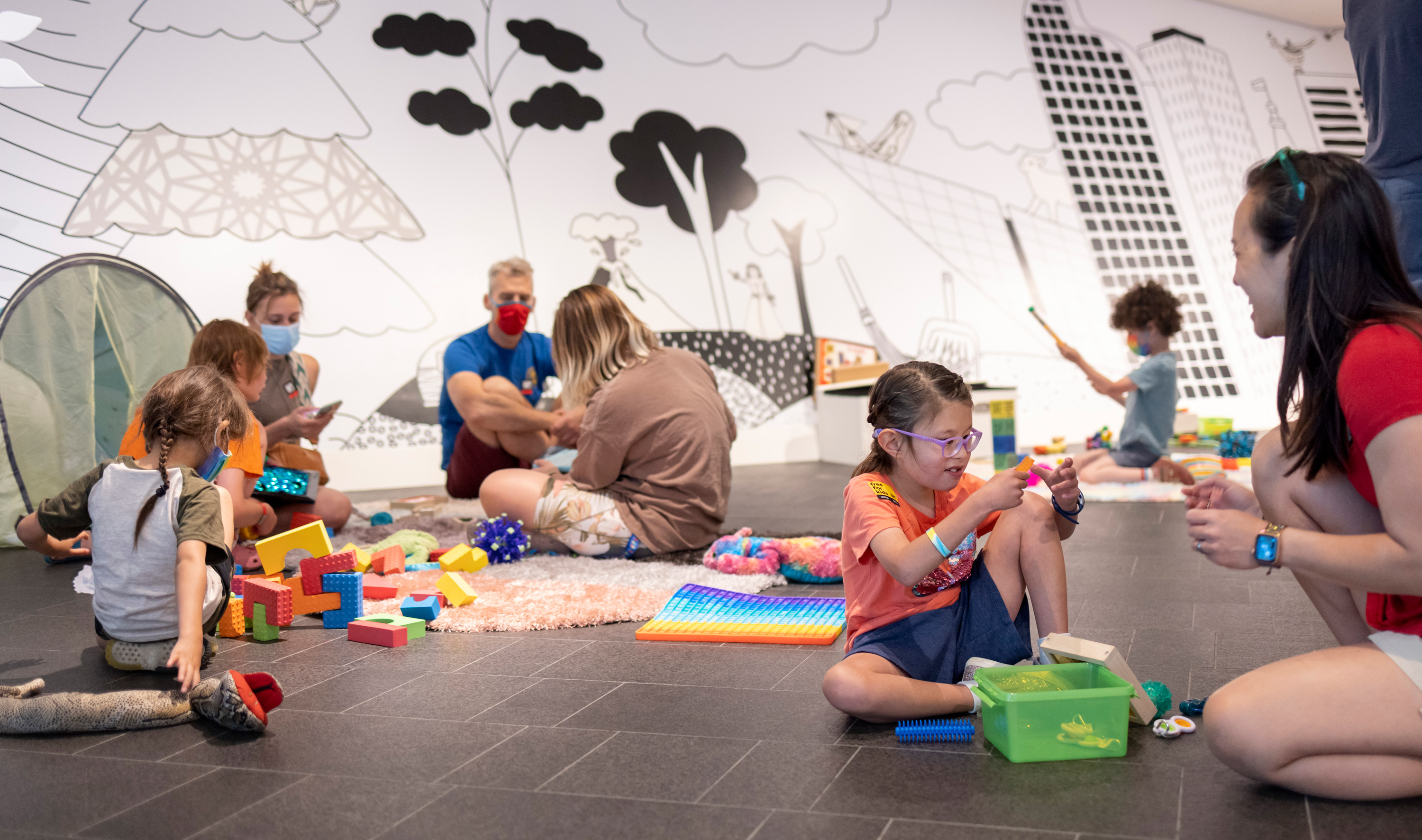 Saturday, November 4, 2023 8:00 AM to 9:00 PM
George Washington's Mount Vernon 3200 Mount Vernon Memorial Highway Mount Vernon, VA 22121
About the Event
If you're a family who has a child on the autism spectrum, we have some exciting news for you! George Washington's Mount Vernon is hosting a sensory-friendly morning and tour just for you. From 8 a.m. to 9 a.m., you and your family are invited to an exclusive program that includes a tour of the Mansion and hands-on activities. And the best part? You'll get to enjoy these experiences before the estate opens to the general public. We understand that sometimes large crowds and unfamiliar environments can be overwhelming for individuals with sensory sensitivities, which is why this event is designed specifically to create a welcoming and comfortable atmosphere for families like yours. So don't miss out on this unique opportunity to explore one of America's most important historical landmarks!
DIY Double-Sided Porch Sign Workshop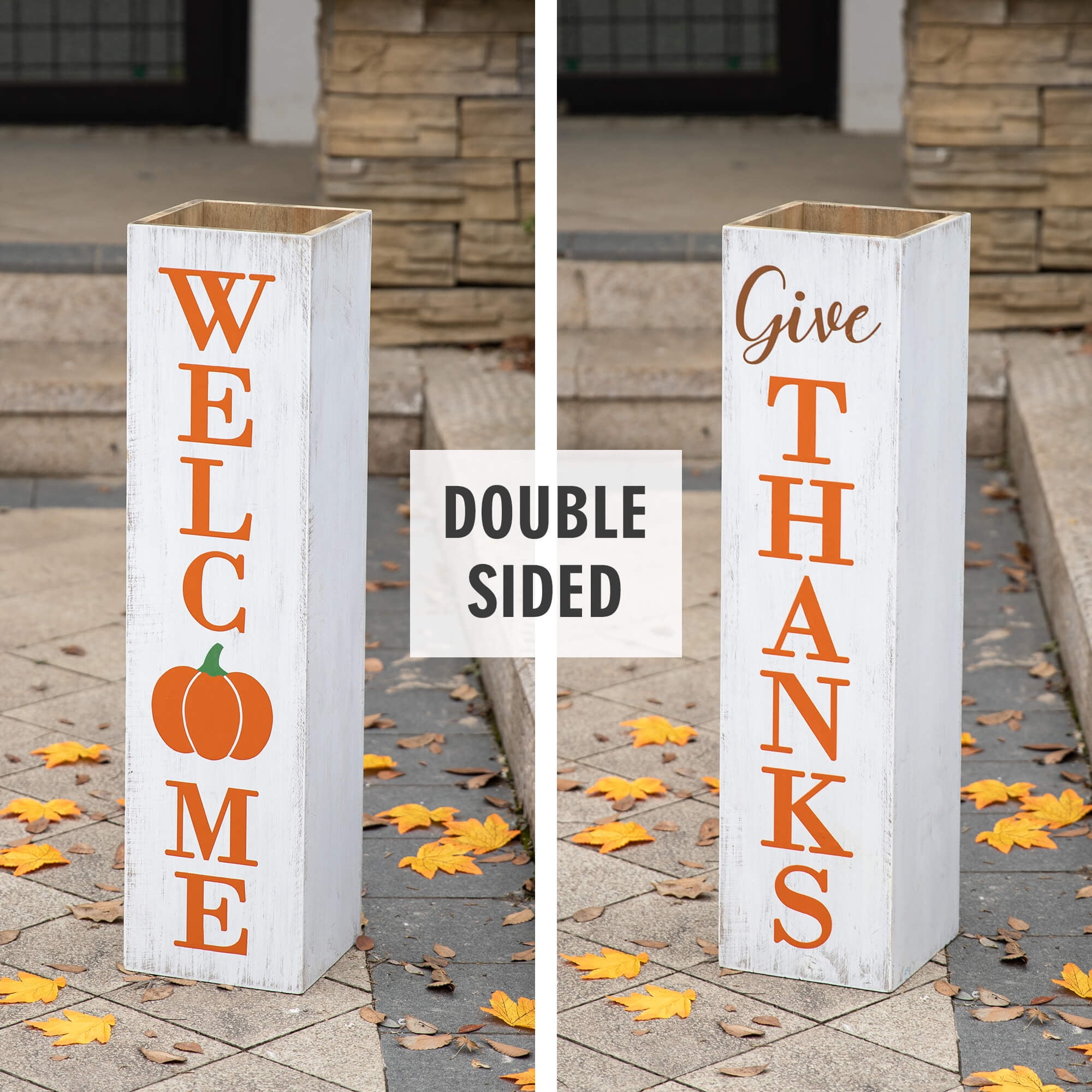 Saturday, 12:30 PM to 3:30 PM November 4, 2023
Board and Brush Fairfax 11215 Lee Highway, Ste J Fairfax, VA 22030
About the Event
Are you looking for a way to spruce up your front or back porch for all seasons? Look no further than our DIY Double-Sided Porch Sign Workshop! With a variety of designs to choose from, you can select two options that perfectly capture your personal style. We provide all the materials and expert instruction necessary to create a beautiful sign that will be the envy of the neighborhood. With a variety of paint and wood stain colors to choose from, your sign will be uniquely yours. Our workshop requires pre-registration, so be sure to sign up early. Choose one design for the front and one for the back, and get ready to create a stunning addition to your home that will be admired for years to come. We can't wait to see you at our workshop!
Fields of Fear
Saturday, November 4, 2023 7:30 PM to 11:00 PM
Cox Farms 15621 Braddock Road Centreville, VA 20120
About the Event
Are you ready for a spooky adventure? When night falls on the farm, head to Cox Farms Fall Festival for Fields of Fear! The friendly Imaginature Trail turns into The Forest: Back 40, which consists of half a mile of fear, joining two other haunted attractions at Fields of Fear: the Dark Side Hayride and the Cornightmare. The Firegrounds offer several bonfires, a six-lane slide, music, karaoke, entertainment, Foamhenge, and tasty treats. However, this event is not recommended for children under 12 years old and anyone under age 14 must be accompanied by a parent or guardian (18+). Don't forget, tickets are only available online and quantities are limited, so make sure to buy your tickets early! Fields of Fear is open Friday and Saturday nights from Sept. 22-Nov. 4, plus Sunday, Oct. 8, from 7:30-11 p.m. (last entry 10 p.m.). Get ready to scream!
Fall Buttercream Flowers Class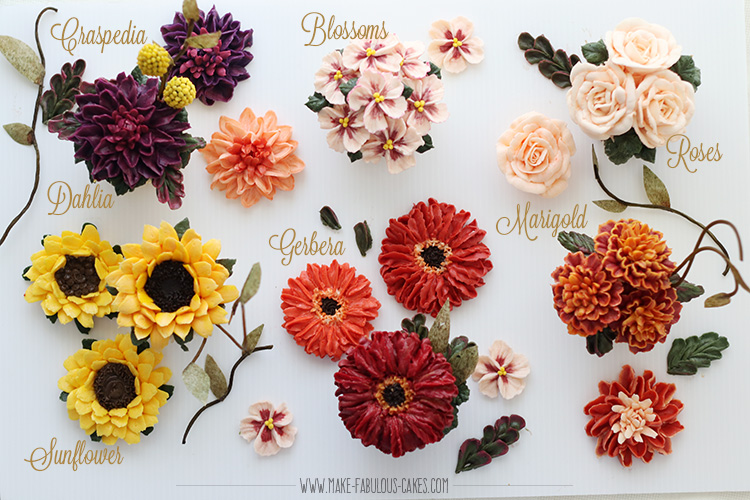 Saturday, November 4 · 2:30 - 4:30pm EDT
10927 Main Street Fairfax, VA 22030 United States
About the Event
Learn the art of buttercream flower piping with Mayra Garcia from celebrateMe! In this class, Mayra will guide you through various piping techniques to create beautiful roses, blossoms, and carnations in fall shades of orange, yellow, and brown. While the class does not include a real cake, you'll be able to take all of your flowers home in a bakery box to decorate your own treats. All items and tools needed for the class will be provided for use during the workshop, and Fran's is pleased to offer a 5% discount on purchases for all students enrolled. Be sure to wear something you don't mind getting a little buttercream on, or bring your own apron. With a minimum of four students and a maximum of ten, this class guarantees an intimate and personalized experience. Come join us for a little bit of fun and a whole lot of tasty creativity!
Dueling Pianos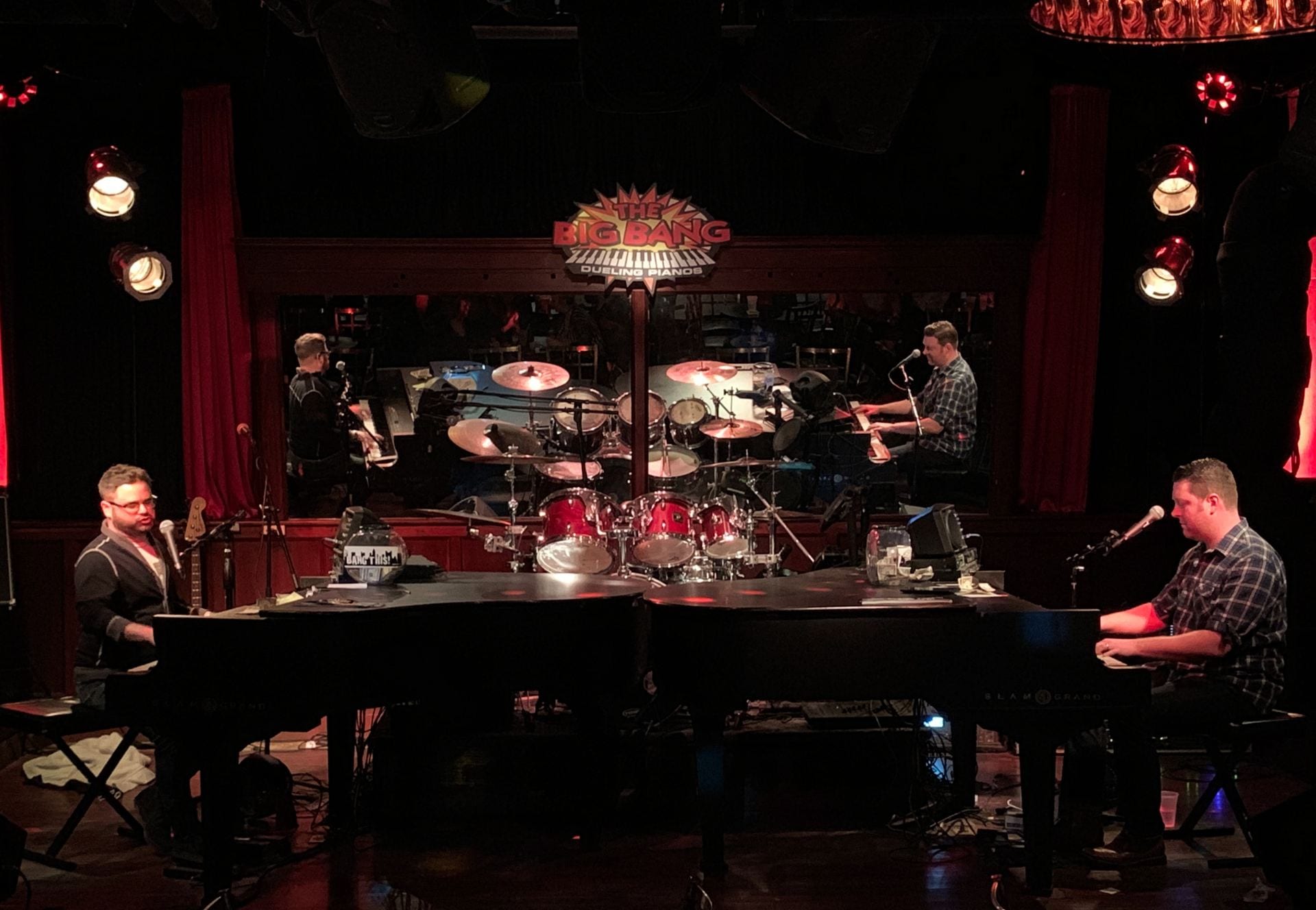 Saturday, November 4 · 7 - 10pm EDT
42615 Trade West Drive #100 Sterling, VA 20166 United States
About the Event
Get ready to tap your toes, because this live piano performance is guaranteed to put a smile on your face! Our two dueling piano entertainers will be tickling the ivories all night long, happy to take your music requests and share in your celebration. Whether you're here for a birthday, anniversary or just a night out on the town, you won't be disappointed. And when you get the munchies, don't worry – the Grease Wagon Food Truck will be parked and ready to feed you. Just a little reminder that no outside food is allowed. Our doors open at 6:30PM, but we'll be closing at 6PM to make sure everything is spic and span for your arrival. Please note that dogs aren't permitted during the event, but we promise the entertainment will be doggone delightful! And don't forget, you must be 21 or older to attend. Don't wait – grab your tickets today! (Remember, refunds are available if we need to cancel 48 hours prior to the event.)
Generosity Feeds Fairfax, VA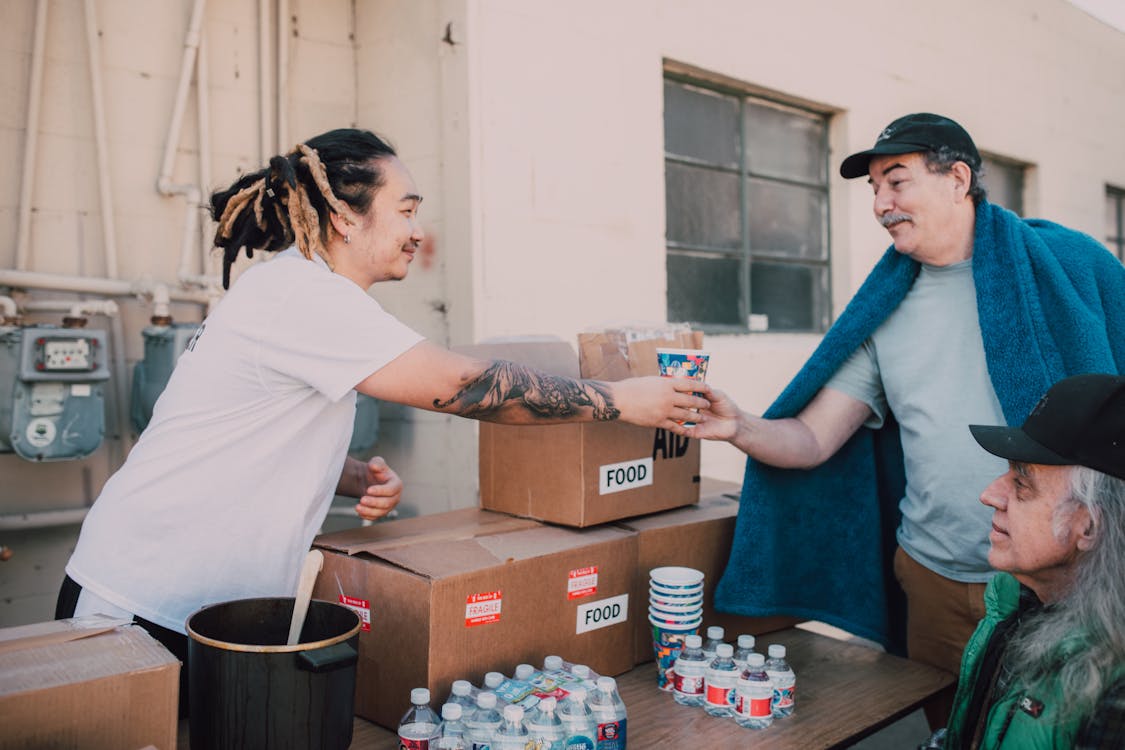 Saturday, November 4 · 2 - 4pm EDT
3801 Jermantown Rd Fairfax, VA 22030 United States
About the Event
Did you know that 34% of children in Fairfax County, VA are living with food insecurity? This means that thousands of kids in our community may go hungry each day. But together, we can make a difference. Join Go Beyond, Fairfax Bible Church, and Generosity Feeds to create 15,000 meals for these children. Volunteers are needed on Saturday, November 4th for the meal creation set up at 9 am or the meal creation event at 2 pm. Don't worry about handling open ingredients, as gloves and hairnets will be provided. Let's change the math and ensure that no child goes hungry in our community. Sign up today and make a difference!
Pottery & Goats
Saturday, November 4 · 11am - 4pm EDT
11800 Fairfax Station RD Fairfax Station, VA 22039 United States
About the Event
We've got some exciting news for those looking to spruce up their living space this holiday season! Great Hill Studio is bringing their functional wheel thrown pottery, up-cycled and vintage lines, fair trade wooden utensils, and other beautiful home good finds. If you're looking for some unique kitchenware items or pieces to add character to your home, you won't want to miss this. Not to mention, Innisfail Farm will also be offering their preserved veggies, like Cowboy Candy, soap made from pigs raised on their farm, and other tasty treats. And as a special guest this year, we'll have potter Ann Riley showcasing her beautiful handmade porcelain pieces. We can't wait to see you there and help you find the perfect additions to your home!
Dumpster and donuts
Saturday, November 4 · 12 - 2pm EDT
6130 Shiplett Boulevard Burke, VA 22015 United States
About the Event
Looking for a way to clear out the clutter and give back to your community? Look no further! Join Mayu Property Consulting with EXP Realty, Junk Maven, and The Burruss Team with Intercoastal Mortgage for a local dumpster and donation event for NEAT November! Our team is providing a convenient truck dumpster on site to help you dispose of any unwanted items, and if you have items that are still in good condition, we'll have donation bins available, as well as hosting a separate coat drive! So, come out and make space for the upcoming season by carving out the clutter and spreading the gift of generosity at the same time! And, as if that wasn't enough, we'll also be providing free donuts and coffee! Please note that we will not be accepting certain items such as hazardous waste, concrete, and batteries, and there is a one car load limit per household.
Walking Meditation w/ Trin Henderson
Saturday, November 4 · 8:30 - 9:30am EDT
15125 Blackburn Road Woodbridge, VA 22191 United States
About the Event
Get ready to connect with nature and soothe your soul with Trin Henderson's peaceful walking meditation. This event held at the stunning Neabsco Creek Boardwalk in Woodbridge, VA, offers a chance to escape from the stresses of everyday life. With Trin's guidance, you'll learn how to harness various techniques to develop a sense of calm and presence. Focusing on your breath, observing your surroundings, and fully immersing yourself in the present moment -- these are just a few of the techniques you'll discover during your walking meditation. This event is open to everyone, regardless of your experience level. Whether you're an experienced meditator or a newbie, you'll find a grounding and revitalizing experience here. Join us on our spiritual journey and take a step towards tranquility - grab your walking shoes and come discover the serene beauty of Neabsco Creek Boardwalk.
SHIBAALI Live in Washington DC (HABIB MEFTAH & ROUZBEH ESFAND)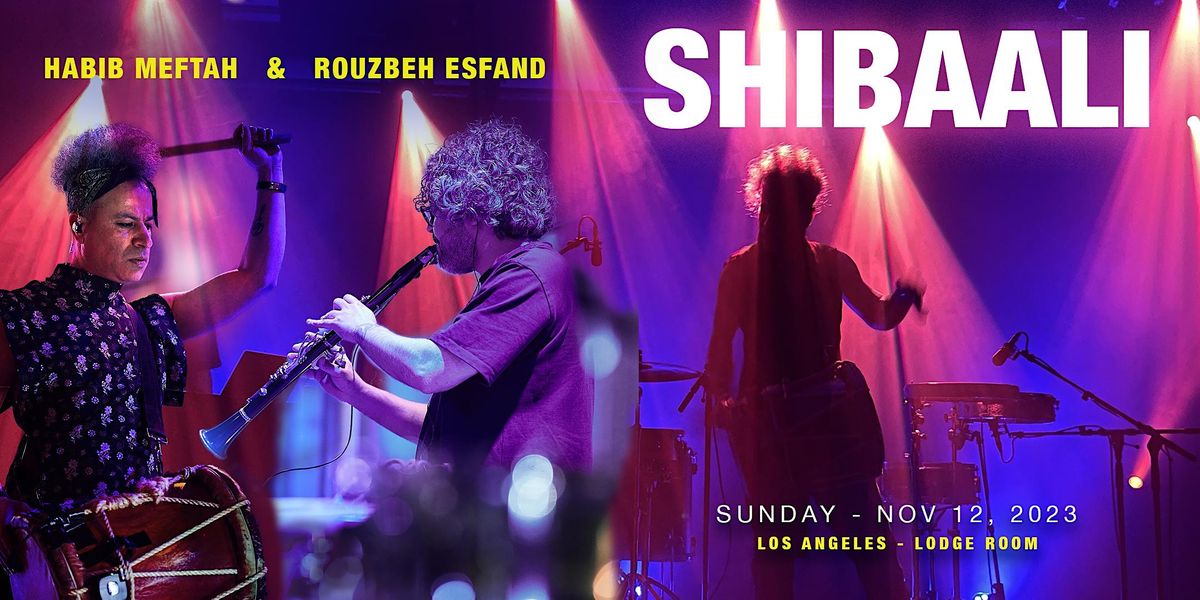 Starts on Sunday, November 5 · 7:30pm EST
9616 Courthouse Road Vienna, VA 22181 United States
About the Event
Don't forget to grab your Alcohole Pass!
Introducing SHIBAALI, a mesmerizing musical collaboration by renowned percussionist Habib Meftah and talented music producer Rouzbeh Esfandarmaz. Inspired by the culturally diverse port city of Bushehr, Iran, Meftah combines his expertise in world percussion with the fusion of EDM and southern Iranian music. Esfandarmaz adds his improvisational skills and musical sensibility to create a unique and captivating blend. Together, they craft energetic compositions that reflect the rich heritage of Bushehr.
Please be aware that the RAD ARTS FOUNDATION reserves the right to refuse service or revoke access privileges to any guest who is not following the rules or disrupting the experience for others, including staff and volunteers.
Coffee and Journaling workshop at Cuppi Coffee
Sunday, November 5 · 10 - 11am EST
16830 Dumfries Road #Unit 120 Dumfries, VA 22025 United States
About the Event
Join us for a cozy get-together with fellow coffee and journal lovers! During this meeting, you'll have the opportunity to learn about various types of journaling and how to get started on this beneficial habit. Even if you haven't journaled before, we encourage you to come and explore this creative outlet with us. Journaling has been shown to have a positive impact on daily or weekly routines, and we're excited to share its benefits with you. And even if you're not a coffee drinker, feel free to join us for the fun and informative portion of our gathering. We can't wait to see you there!
Pick Your Project Parent & Child Workshop
12:00 PM to 3:00 PM November 5, 2023
305 Mill Street Occoquan, VA 22125 United States
About the Event
Are you searching for a way to bond with your kids while creating something special together? Look no further than our Parent & Child Workshop! Our gallery features an array of adult projects to choose from, and you can select a child project for each of your little ones. We supply everything you need, so come without worry and let us guide you through your masterpiece. From selecting paint colors to applying wood stain, we'll be there every step of the way. Join us for a fun and memorable experience that you and your children will cherish forever. Don't forget to pre-register to secure your spot!
Dyke Marsh Sunday Morning Bird Walks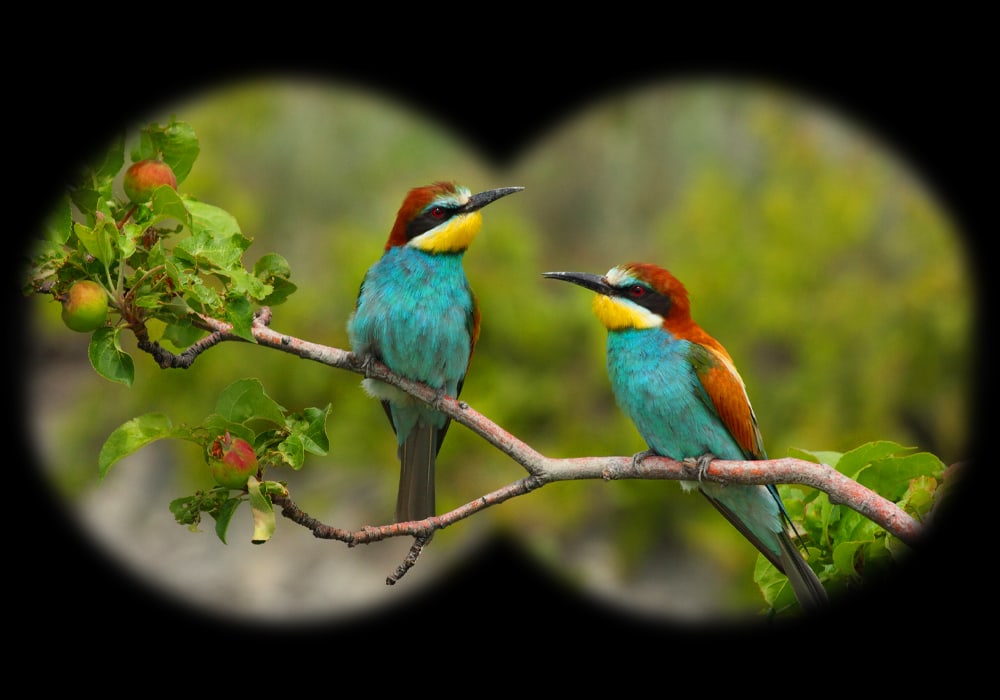 Sunday, 8:00 AM Nov 5, 2023
6401 George Washington Memorial Parkway Alexandria, VA 22307
About the Event
Join the Friends of Dyke Marsh every Sunday morning for a delightful bird-watching adventure. Our experienced birders lead the way, sharing their extensive knowledge and passion for avian life. We welcome everyone to come along on our fun-filled walks that start at 8 a.m. in the south parking lot of the Belle Haven picnic area. Our bird walks not only provide an opportunity to appreciate and learn about different bird species, but also allow for a peaceful escape to connect with nature. Don't miss out on this wonderful experience!
The DC Big Flea Antiques Market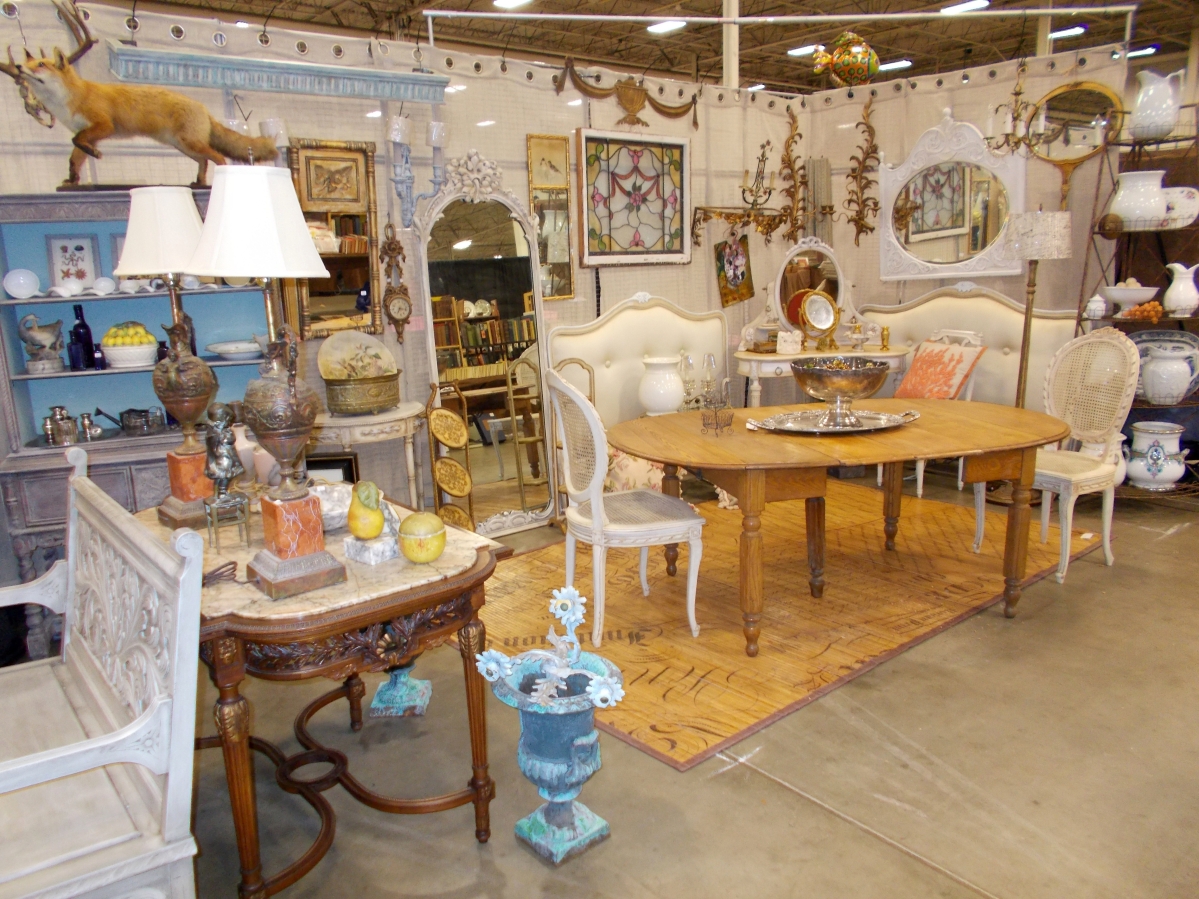 November 4, 2023 - November 5, 2023 9:00 AM to 5:00 PM
Dulles Expo & Conference Center 4320 Chantilly Shopping Center Chantilly, VA 20151
About the Event
Are you looking to add some unique and extraordinary pieces to your home décor? Look no further than the DC Big Flea Antiques Event returning to The Dulles Expo Center in Chantilly, VA on November 4th and 5th. With a wide range of vendors offering one-of-a-kind jewelry, art, mid-century modern pieces, vintage clothing, furniture, sustainable items, and so much more, you're sure to find something that catches your eye. And the best part? These items are all available at affordable prices, so you don't have to break the bank to add some flair to your home. Don't settle for ordinary when you can find something truly special at the DC Big Flea Antiques Event. Make sure to mark your calendar and join us for a weekend of endless discovery and vintage vibes.
As we all drift away from the warm embrace of October's sun and into the cooler temperatures of November, it's important to find ways to enjoy this transitional time. The weekend is the perfect place to start! If you want a fun and creative way to make use of the first few days of the month, why not try some activities that make use of the season's unique atmosphere? Why not grab some friends, shake off those autumn blues, and find entertainment in all things November?
JACOBS & CO. REAL ESTATE, LLC.
12923 Fitzwater Dr. Nokesville, VA 20155
(703) 594-3800 | jacobsandco.com