Discover the Best Activities Near Shenandoah National Park Entrances
Posted by Katie Wedge on Friday, September 1, 2023 at 10:29:49 AM
By Katie Wedge / September 1, 2023
Comment
Discover the Best Activities Near Shenandoah National Park Entrances
Prepare to be awestruck by Virginia's breathtaking parks, with Shenandoah National Park topping the list. In this compact strip of wilderness, explore diverse wildlife, stunning nature, and magnificent mountain vistas.
While Shenandoah National Park offers plenty of outdoor adventures like hiking, biking along Skyline Drive, and exploring waterways, the area surrounding the park's four entrances is also full of beauty and excitement.
To ensure your Shenandoah National Park trip is filled with fun, we reached out to Virginia Visitor Centers in the vicinity. Here are just a few of the countless activities and destinations to enjoy, whether you're visiting for a day or a week. Use the map below to plan your trip and find the nearest entrance along Skyline Drive.
ROCKFISH GAP ENTRANCE

Located near the junction of I-64 and U.S. 250, the Rockfish Gap entrance is surrounded by charming towns and cities, such as Crozet, Charlottesville, Waynesboro, Afton, and Staunton.
Where to Eat:
The Purple Foot—Waynesboro
The Green Leaf Grill—Waynesboro
C&O Restaurant—Charlottesville
Mill Street Grill—Staunton
Citizen Burger Bar—Charlottesville
Public Fish & Oyster—Charlottesville
Wineries & Breweries:
Basic City Beer Co.—Waynesboro
Stable Craft Brewing—Waynesboro
Afton Mountain Vineyards—Afton
Blue Mountain Brewery—Afton
Veritas Vineyards and Winery—Afton
Pollak Vineyard—Greenwood
King Family Vineyards—Crozet
Starr Hill Brewery—Crozet
Pippin Hill Farm & Vineyards—North Garden
Things to Do:
Experience the beauty of Wintergreen Resort, offering spa, golfing, hiking, tennis, dining, and lodging
Visit Monticello to delve into Virginia's unique history and heritage
Explore the historic grounds of the University of Virginia
Take the kids to Highland, James Monroe's original property
Enjoy swimming, boating, or fly fishing in Lake Monocan at Wintergreen Resort
Attend exciting polo matches at King Family Vineyards on Sundays
Step back in time at the Frontier Culture Museum in Staunton
Browse fresh produce at the Nelson County Farmers Market in Nellysford
Where to Stay:
Iris Inn Bed & Breakfast—Waynesboro
Afton Mountain Bed & Breakfast—Afton
Foxfield Inn—Charlottesville
The Blackburn Inn—Staunton
The Inn at Sugar Hollow Farm—Crozet
SWIFT RUN GAP ENTRANCE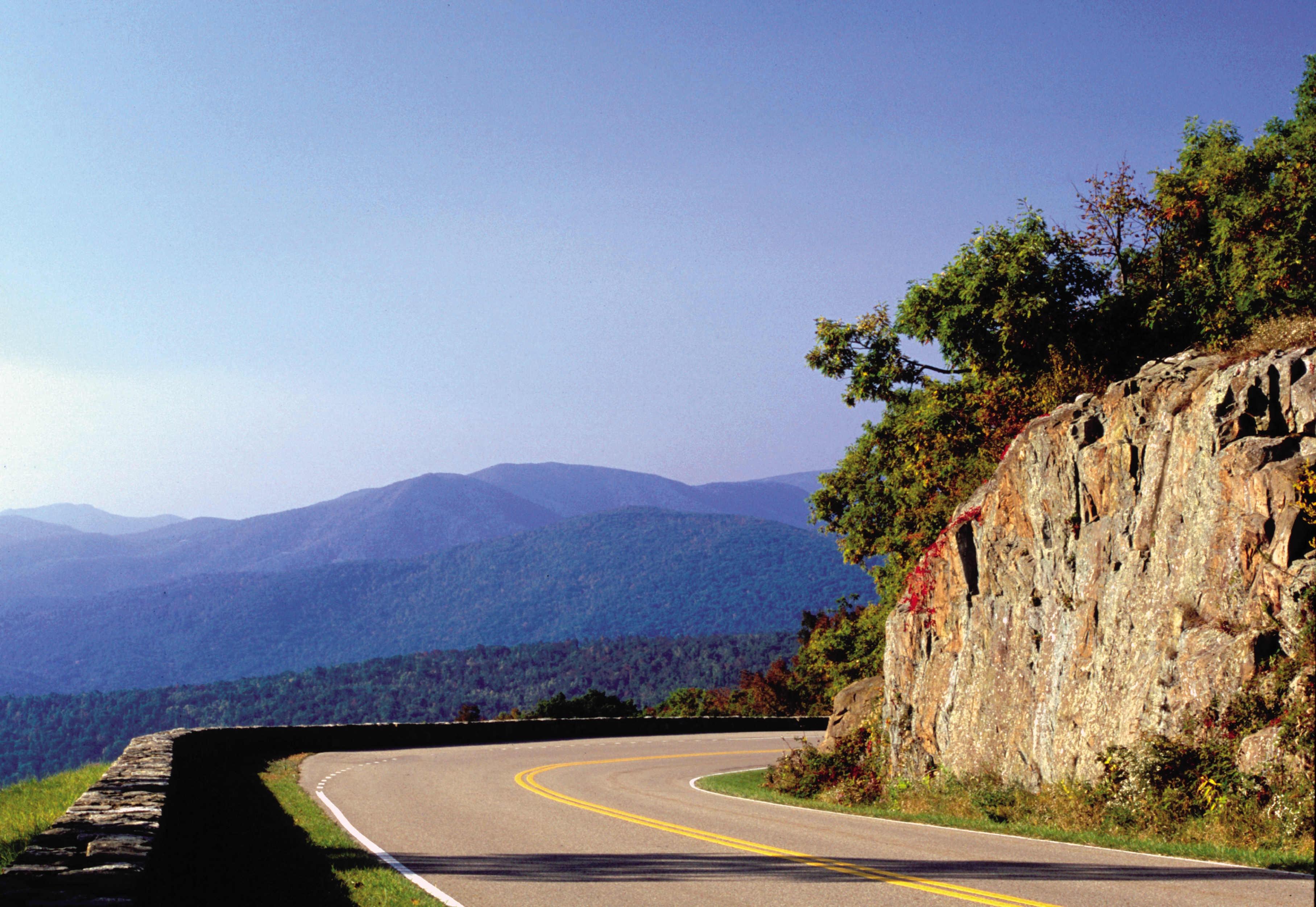 Heading North from the Rockfish Gap Entrance, you'll find the Swift Run Gap Entrance on U.S. 33. This entrance is conveniently located near Stanardsville, Elkton, Shenandoah, and Harrisonburg.
Where to Eat:
Bella Luna Wood-Fired Pizza—Harrisonburg
The Lafayette Inn Restaurant—Stanardsville
Magpie Diner—Harrisonburg
Wineries & Breweries:
CrossKeys Vineyards & Winery—Mount Crawford
Stone Mountain Vineyards—Dyke
Brothers Craft Brewing—Harrisonburg
Early Mountain Vineyards—Madison
Pale Fire Brewing Co.—Harrisonburg
Potter's Craft Cider—Free Union
Things to Do:
Capture memorable pictures at the Harrisonburg LOVEworks installation
Enjoy miniature golfing or practice your swings at Mulligan's Golf Center in Harrisonburg
Have a blast at Massanutten Indoor/Outdoor Waterpark in McGaheysville
Marvel at the wonders of Luray Caverns or Shenandoah Caverns, where you can witness geological marvels
Visit the Route 11 Potato Chip Factory in Mount Jackson to see how your favorite snacks are made
Explore the beautiful wilderness with ATV, Jet Ski, and canoe rentals from Appalachian Adventures
Where to Stay:
Hotel Madison—Harrisonburg
Massanutten Resort—McGaheysville
THORNTON GAP ENTRANCE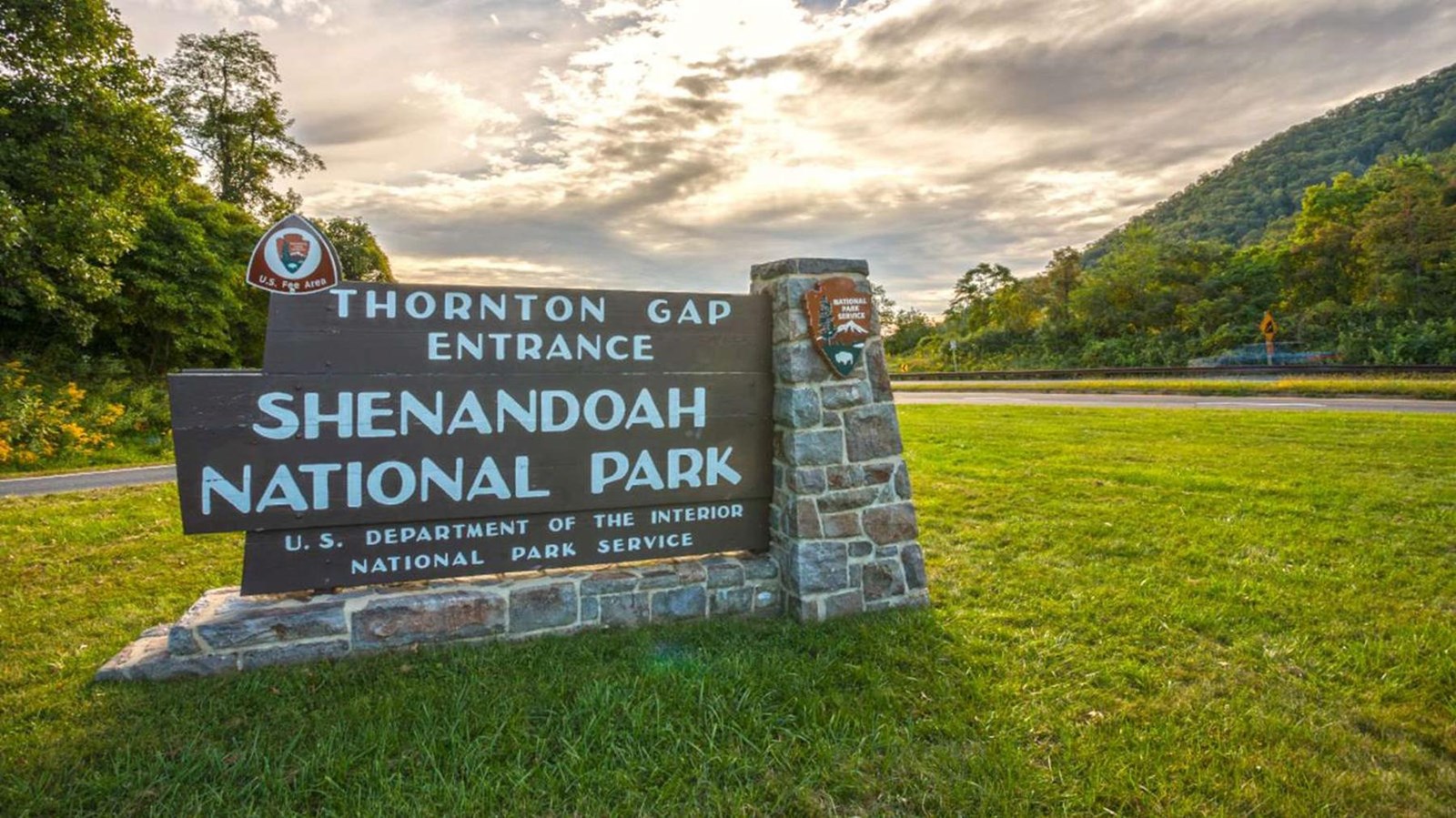 Continuing North, you'll reach the Thornton Gap at the intersection of Skyline Drive and U.S. 211. This entrance is conveniently close to towns like Luray, Washington, Sperryville, and New Market.
Where to Eat:
Griffin Tavern Restaurant—Flint Hill
The Inn at Little Washington—Washington
Wineries & Breweries in the Shenandoah Valley:
Gadino Cellars—Washington
Woodstock Brewhouse—Woodstock
Little Washington Winery & Vineyards—Washington
Copper Fox Distillery—Sperryville
Wisteria Farm & Vineyard—Stanley
Hopkins Ordinary Ale Works—Sperryville
Top Things to Do in the Shenandoah Valley:
Explore the awe-inspiring Luray Caverns or Shenandoah Caverns and witness the geological process up close.
Visit White Post's Dinosaur Land for a unique prehistoric drive-thru park experience.
Take a tour of the Route 11 Potato Chip Factory in Mount Jackson and see how your favorite snacks are made.
Rent ATVs, Jet Skis, or canoes from Appalachian Adventures and discover the beautiful wilderness.
Check out the stunning beauty of the Luray Caverns.
Recommended Places to Stay in the Shenandoah Valley:
Hopkins Ordinary Bed and Breakfast—Sperryville
Middleton Inn Bed and Breakfast—Washington
Foster Harris House—Washington
The Inn at Little Washington—Washington
FRONT ROYAL ENTRANCE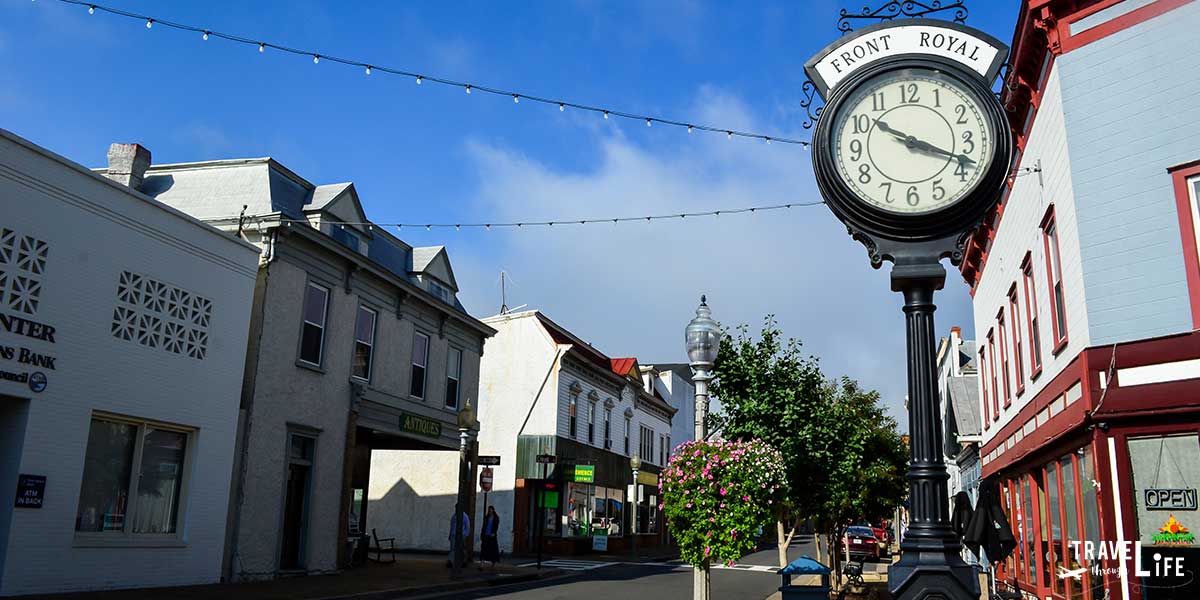 The Front Royal Entrance is the northernmost entrance to Shenandoah National Park. It can be easily accessed from U.S. 340, just a short drive south of I-66. This entrance is a convenient option for visitors coming from Washington, D.C., and Northern Virginia Metro areas, especially those in Front Royal, Linden, Winchester, and Middleburg.
Top Restaurants to Try near the Front Royal Entrance:
L'AUBERGE PROVENCALE RESTAURANT
The Red Fox Inn & Tavern—Middleburg
The Restaurant at Goodstone—Middleburg
L'auberge Provencale Restaurant—Boyce
Main Street Mill Restaurant—Front Royal
Wineries & Breweries near the Front Royal Entrance:
Fox Meadow Winery—Linden
Chester Gap Cellars—Front Royal
Backroom Brewery—Middletown
Winchester Ciderworks—Winchester
Top Things to Do near the Front Royal Entrance:
Explore the stunning Skyline Caverns in Front Royal.
Play golf at picturesque courses like Blue Ridge Shadows Golf Club, Front Royal Golf Club, or Shenandoah Valley Golf Club.
Experience horseback riding at Meadowbrook Farm Equestrian Center in Huntly.
Enjoy a picnic in nature with goodies from Market Salamander in Middleburg.
Discover the Shenandoah Wine Trail with a few pit stops along the way.
Recommended Places to Stay near the Front Royal Entrance:
Red Fox Inn—Middleburg
The Inn at Vaucluse Spring—Stephens City
Salamander Resort & Spa—Middleburg
The Ashby Inn & Restaurant—Paris
Goodstone Inn and Restaurant—Middleburg
Waypoint House Bed & Breakfast—Berryville
If you plan to drive the entire length of Shenandoah National Park, it takes approximately 3 hours on a clear day. Make the most of your getaway by incorporating these suggestions into your trip. Don't forget to share your experiences and pictures through our social media channels using #FindYourPark and #LoveVA!
KATIE WEDGE
(571) 517-2012
JACOBS & CO. REAL ESTATE, LLC.
12923 Fitzwater Dr. Nokesville, VA 20155
(703) 594-3800 | jacobsandco.com