Discover What Experts Predict for Home Prices in the Next 5 Years
Posted by Katie Wedge on Monday, October 30, 2023 at 2:26:58 PM
By Katie Wedge / October 30, 2023
Comment
Discover What Experts Predict for Home Prices in the Next 5 Year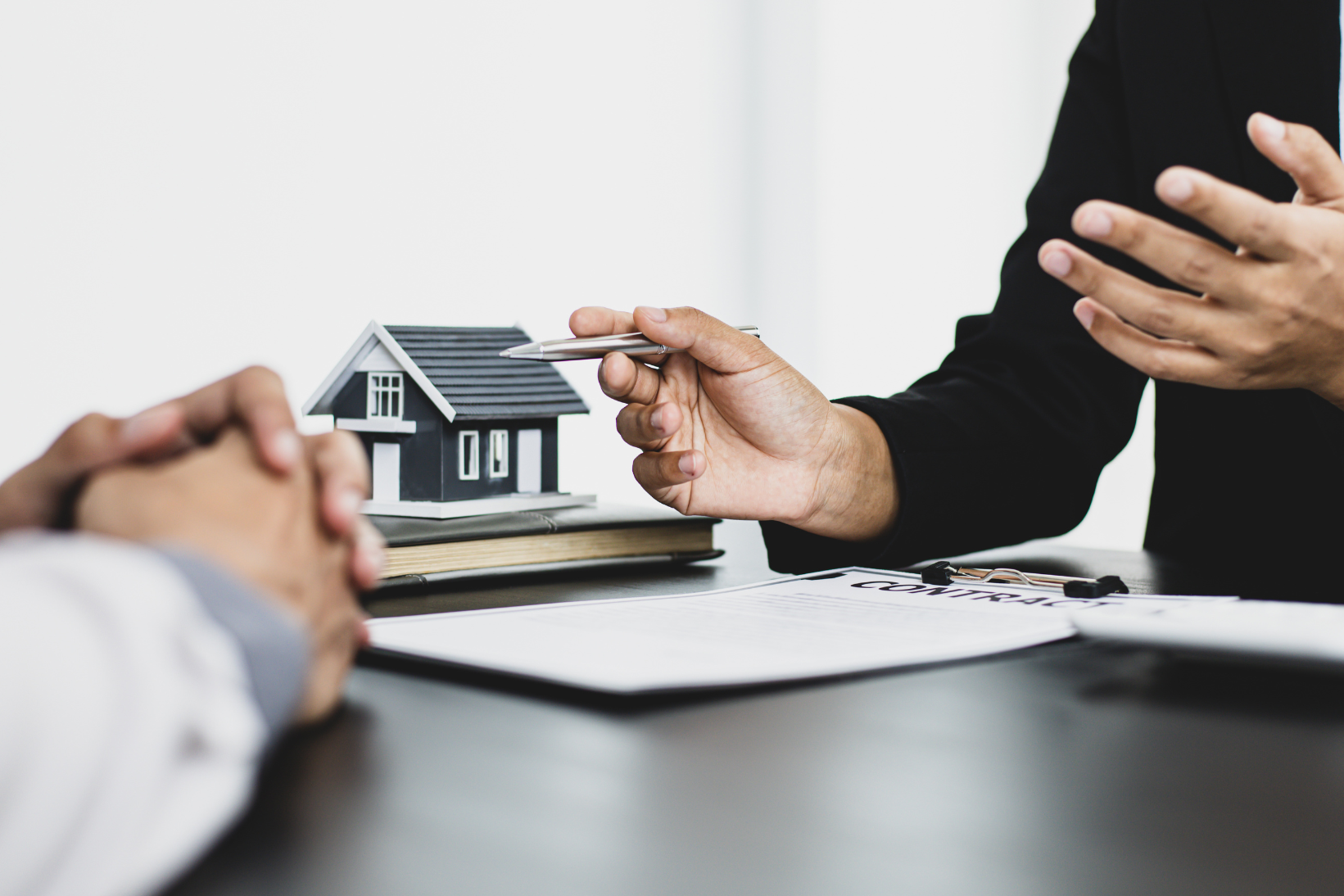 Are you considering buying a home? It's crucial to understand the future projections for home prices and how they may impact your investment. Despite negative news about home prices, recent data shows they are performing better than expected and rising nationwide. And experts are confident that this upward trend will continue.
Get Insights from Top Economists and Analysts
Pulsenomics conducted an extensive survey involving over 100 economists, investment strategists, and housing market analysts to gauge their predictions for home prices in the coming years. The results of the quarterly Home Price Expectation Survey (HPES) provide an overview of expert forecasts for the next five years.
Experts Unanimously Forecast Rising Prices
The expert panel unanimously projects annual growth in home prices up to 2027. Whether you were concerned about a potential decline in prices due to online stories, here's the important takeaway: Despite variations in local markets, experts expect home prices to keep rising across the country for the foreseeable future. These figures indicate a return to normal home price appreciation.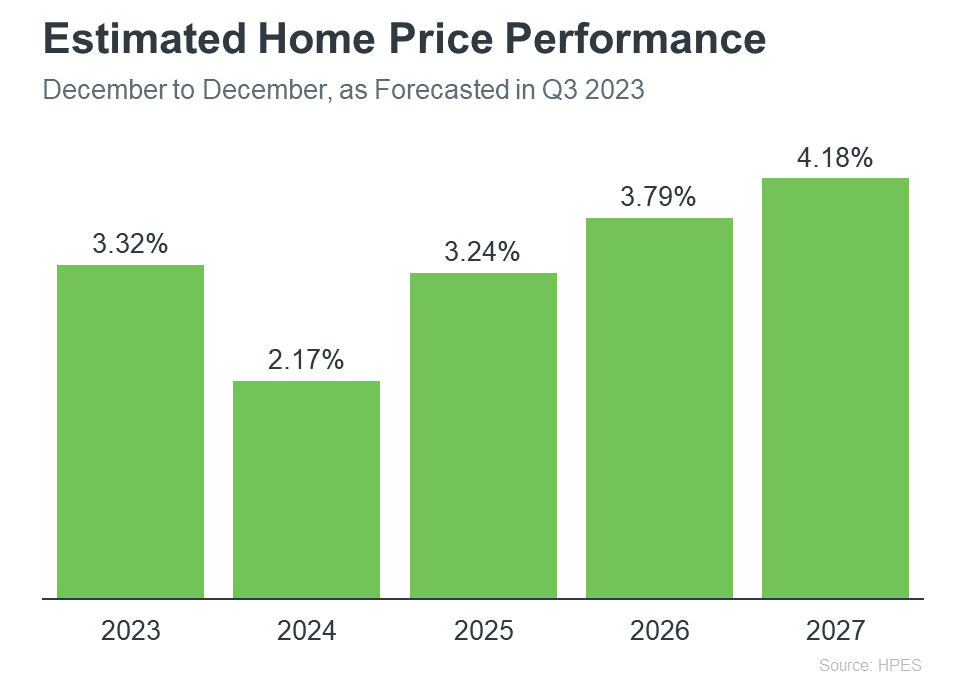 Unlocking the Power of Homeownership
While the projected increase in 2024 may not match that of 2023, it is vital to understand that home price appreciation is cumulative. In other words, if these experts are correct, your home's value will increase by 3.32% this year, followed by an additional 2.17% increase next year. This scenario highlights why owning a home is a choice that yields substantial rewards over time.
What Does This Mean for You?
The appreciation in home prices enhances the value of your property, contributing to the growth of your household wealth. To see how these expert projections from the HPES might impact the value of a typical home in the next few years, refer to the graph below.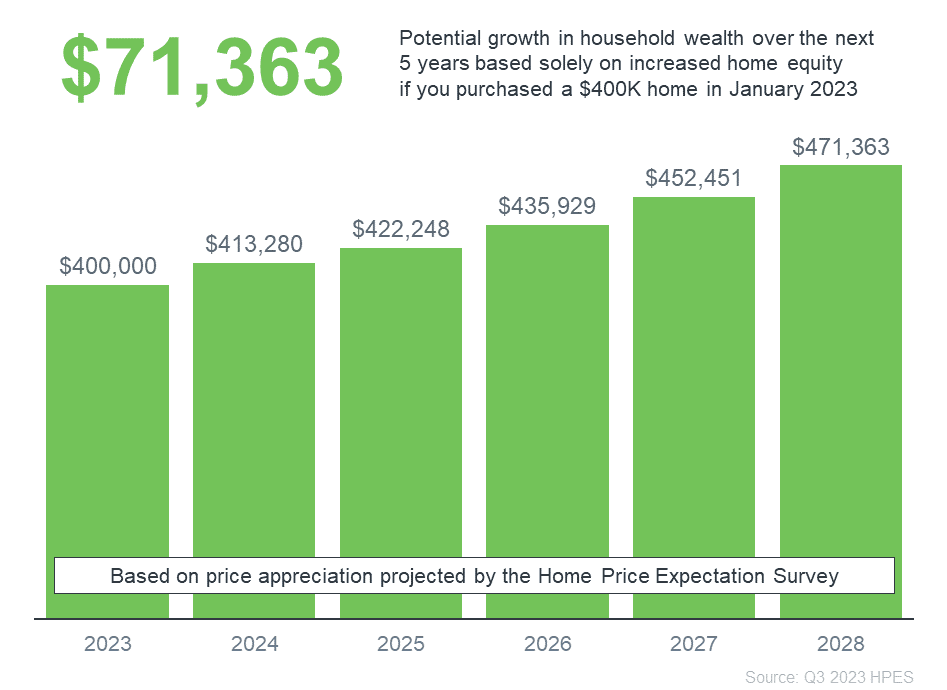 Suppose you purchased a $400,000 home at the beginning of this year. Taking into account the HPES forecast, you could potentially accumulate more than $71,000 in household wealth over the next five years.
So, if you are contemplating whether buying a home is a wise decision, remember that it can be an effective strategy to build long-term wealth.
Your Path to Long-Term Success
According to industry experts, home prices are anticipated to experience a more stable growth rate over the next five years. If you are ready to take the plunge into homeownership, remember that buying now can position you for long-term success as both home values and your own net worth increase. Let's connect today to kickstart the homebuying process.
KATIE WEDGE
(571) 517-2012
katie.jacobsandco.com
JACOBS & CO. REAL ESTATE, LLC.
12923 Fitzwater Dr. Nokesville, VA 20155
(703) 594-3800 | jacobsandco.com