Explore the Quirkiest Destinations Washington Has to Offer with These 10 Weird Day Trips
Posted by Scott Jacobs, Broker on Tuesday, August 8, 2023 at 4:22:34 PM
By Scott Jacobs, Broker / August 8, 2023
Comment
Explore the Quirkiest Destinations Washington Has to Offer with These 10 Weird Day Trips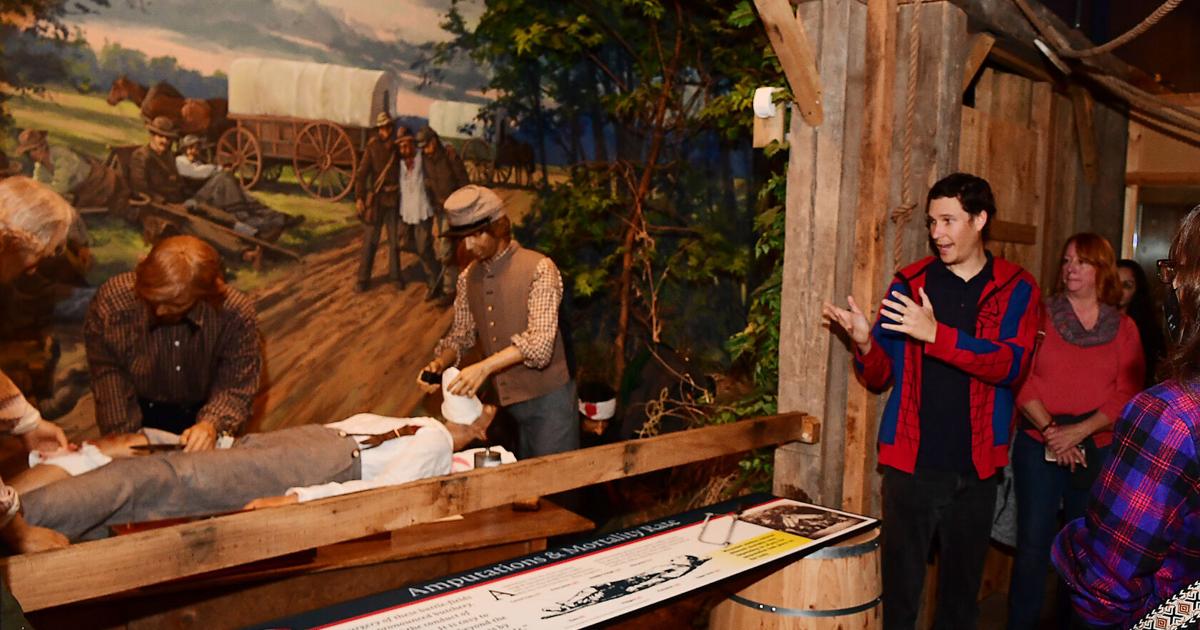 Are you looking for something a little offbeat and unexpected to do on the weekend? Then take a look at these curiously quirky day trips around Washington! From odd educational experiences in wooded cabins to guided tours of wild animal habitats, this list has something weirdly wonderful that everyone can enjoy. With 10 different options ranging from state parks to historical sites, you're sure to find an exciting escape that will intrigue and entertain your family and friends. Let's discover the delightful dangers of Washington's strange side together!
#1. Dinosaur Land
Miles from DC: 66.5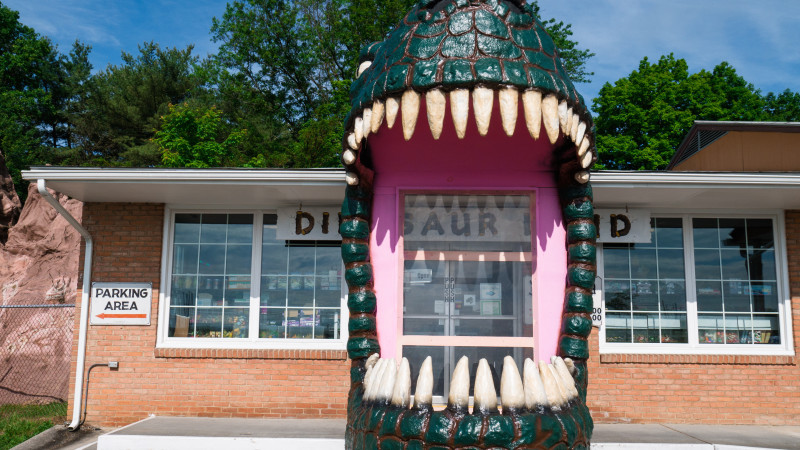 Welcome to Dinosaur Land, a unique destination just 66.5 miles from the hustle and bustle of Washington D.C. Stepping onto the three acres of Stonewall Jackson Highway in White Post, Virginia, visitors are transported back in time to when dinosaurs ruled the earth. Despite being around since 1963, Dinosaur Land has managed to stay relevant and entertaining, without the need for modern animatronics or CGI. Instead, guests are greeted by 56 impressive fiberglass dinosaurs, as well as a huge King Kong and a 60-foot-long shark. And don't forget to check out the gift shop, which has been updated for modern times with a new name - a perfect memento of your unforgettable visit to Dinosaur Land.
#2. National Inventors Hall of Fame
Miles from DC: 7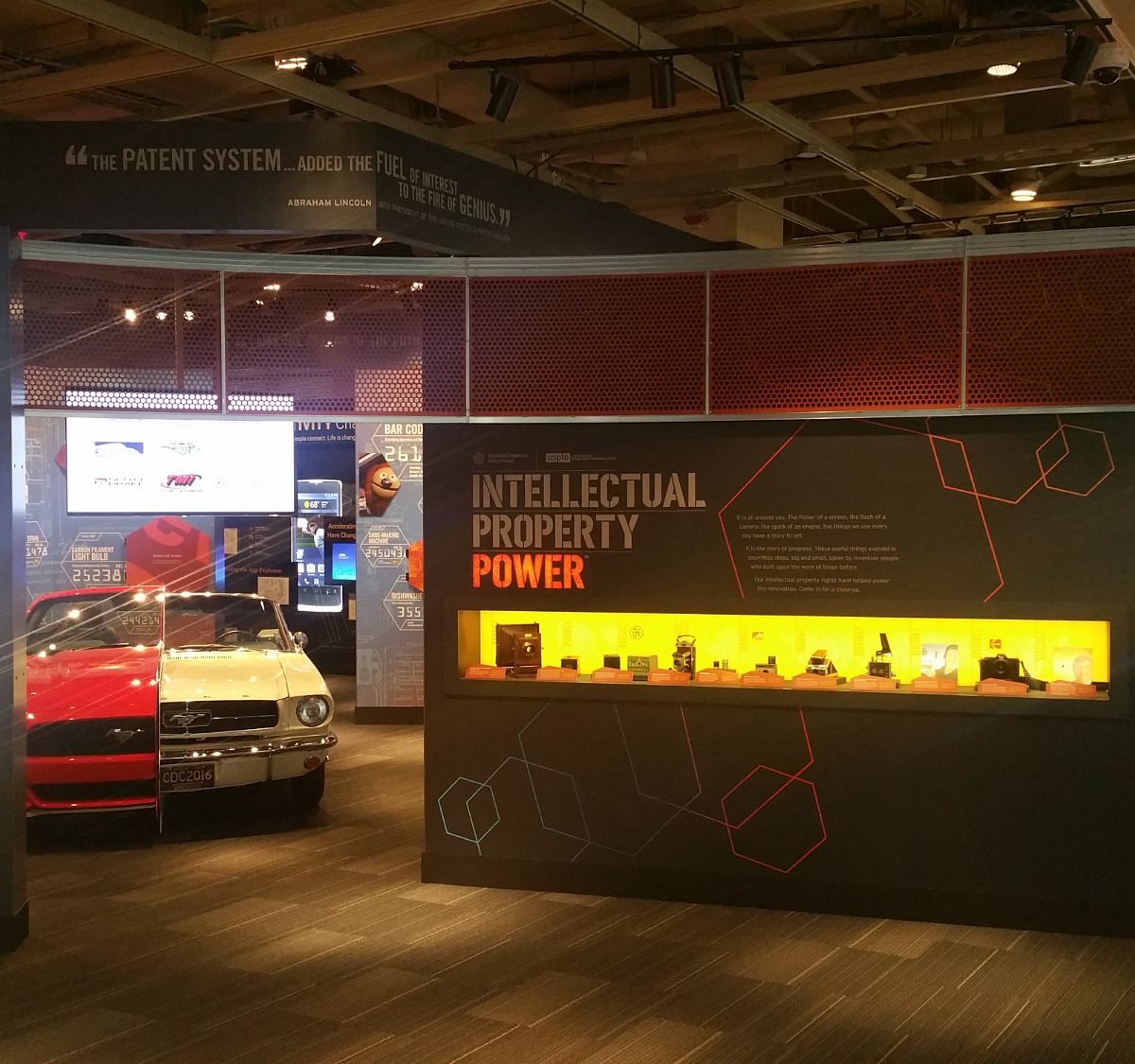 Are you a fan of innovation and ingenuity? Then the National Inventors Hall of Fame is a must-see destination, only seven miles from our nation's capital, Washington DC. This incredible museum highlights the most brilliant inventors of our time, such as Thomas Edison, whose creativity changed the world forever. Located on the US Patent & Trademark Office campus in Alexandria, the museum features a fascinating collection that showcases the latest technologies and breakthroughs from around the world. The museum's recent inductees include the brilliant developers of butyl rubber and the incredible woman who invented Spanning Tree Protocol (STP) three decades ago, paving the way for today's internet. You won't want to miss out on visiting this incredibly inspiring museum.
#3. Civil War Tails at the Homestead Diorama Museum
Miles from DC: 74.5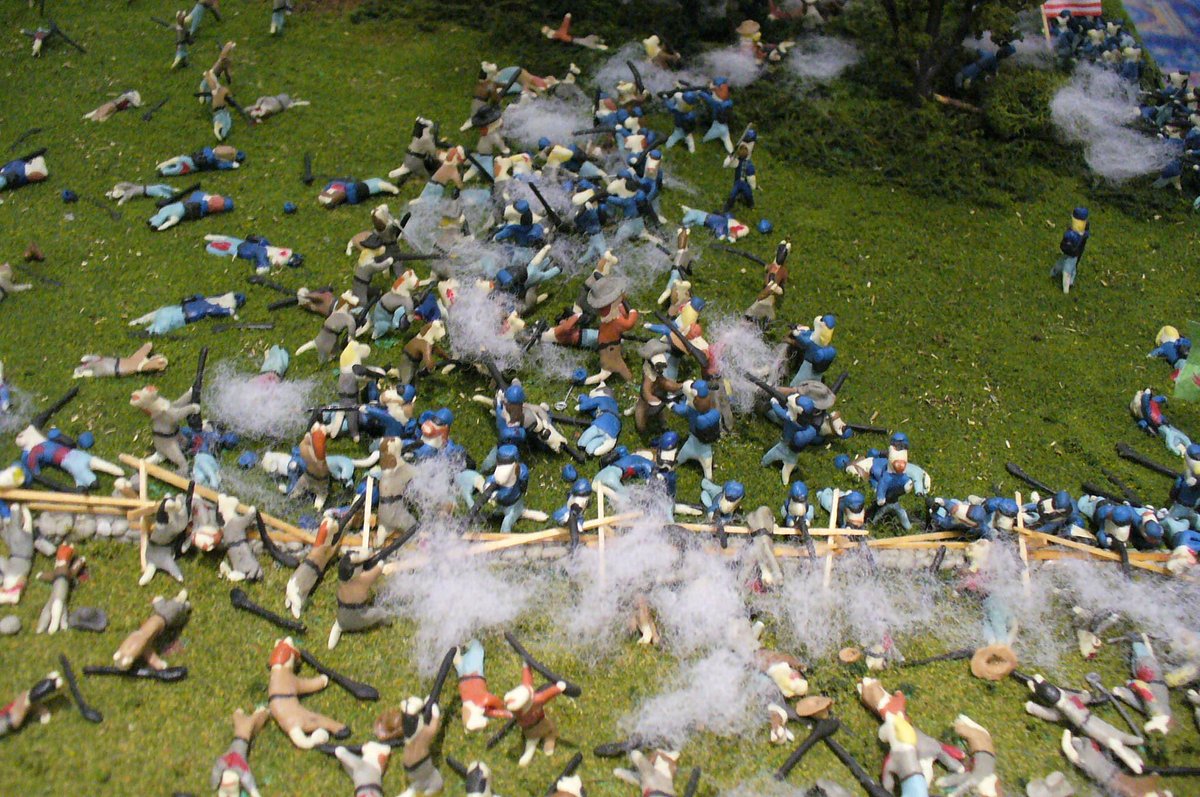 Have you ever heard of a diorama museum where cats are the soldiers? If not, you're in for a treat with Civil War Tails at the Homestead Diorama Museum! Located only 74.5 miles from DC, this unique attraction features thousands of clay cats that represent the soldiers of the Civil War. The museum, opened last year by twin sisters who are experts in feline artistry, boasts historically accurate scenes from famous battles like Pickett's Charge and Little Round Top. Don't miss this one-of-a-kind experience that combines history, art, and a love for cats!
#4. Ellicott City's Enchanted Forest
Miles from DC: 39
Ellicott City's Enchanted Forest brings a touch of nostalgia to visitors from far and wide. As one of the oldest theme parks in the country, the Enchanted Forest was once the East Coast's equivalent of Disneyland, enchanting visitors with its whimsical characters including Cinderella, the Three Little Pigs, and Willie the Whale. Though it officially closed its doors in 1990, the park remains alive in the hearts of those who experienced it. Thanks to Martha Clark, around a half-million dollars has been invested in moving over 100 pieces from the park to her nearby farm, preserving the park's legacy. For a fun and nostalgic day trip, this enchanting wonderland, located just 39 miles from DC, will transport you back to a simpler time.
#5. Aspin Hill Memorial Park
Miles from DC: 14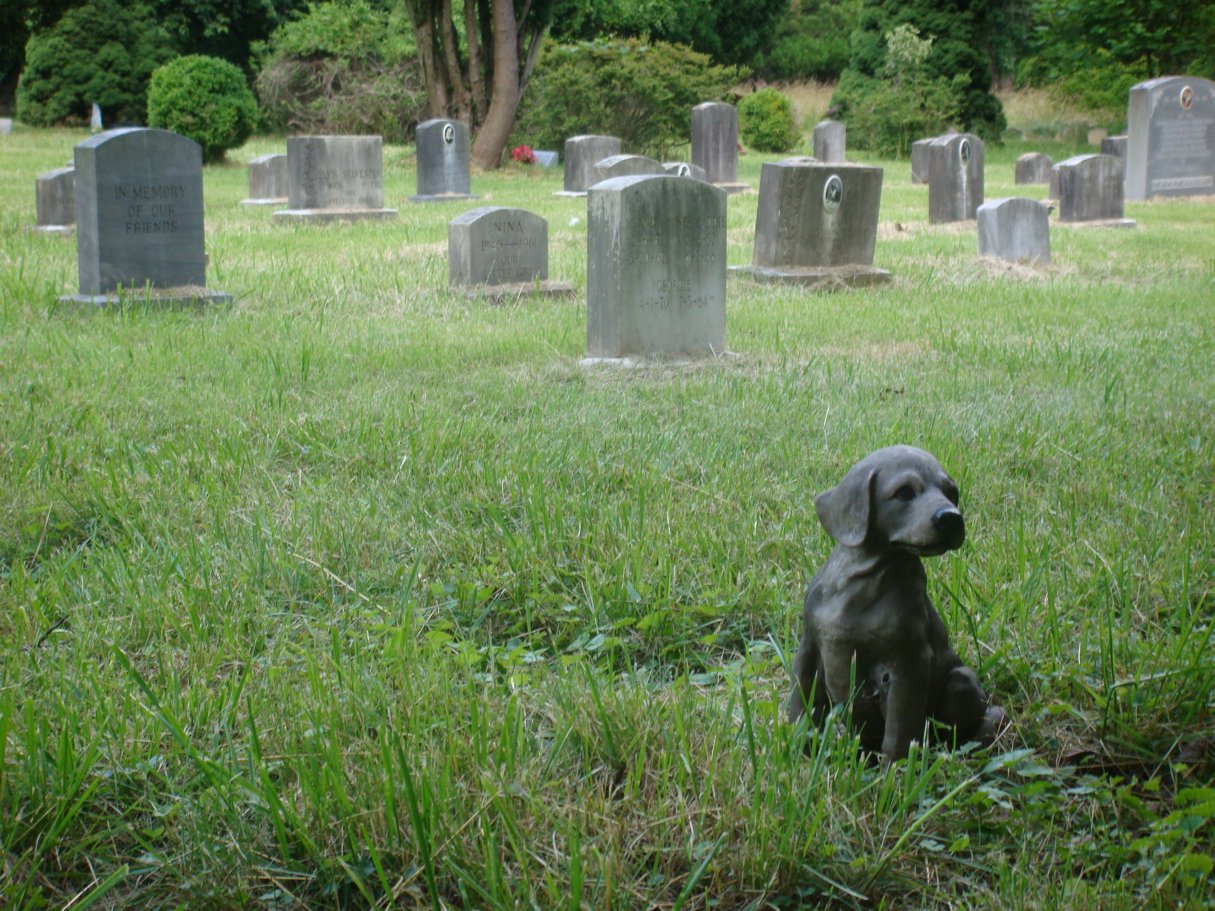 If you're an animal lover in the DC area, you might want to take the short trip to Aspin Hill Memorial Park. Located just 14 miles from the city, this historic pet cemetery has been around for almost a century and is the resting place of some famous furry friends, including seven beloved pups of J. Edgar Hoover. Though the park is a place of mourning for many, it also provides a touching tribute to the special bond between humans and their animal companions. Plus, with its picturesque location across from a strip mall in Silver Spring, Aspin Hill makes for a serene and reflective outing.
#6. Seneca Quarry
Miles from DC: 24
If you're in the mood for a bit of history and exploration, the Seneca Quarry is a must-visit destination near DC. Only 24 miles away from the city, you'll find the ruins of this once-thriving Maryland quarry, which played a crucial role in constructing some of the most iconic buildings in the nation's capital, like the Smithsonian castle. Walking among the remnants of this 19th century hub of activity is like taking a trip back in time. But that's not all there is to this fascinating site. Seneca Quarry also holds a somewhat scandalous past, involving Ulysses Grant and allegations of bribery from its management. So, if you're up for a bit of mystery, adventure, and learning, grab some comfortable shoes and head on over to Seneca Quarry.
#7. Ladew Topiary Gardens
Miles from DC: 61.5
If you're looking for a whimsical escape from the hustle and bustle of the city, Ladew Topiary Gardens should definitely make it onto your travel itinerary. Situated 61.5 miles from DC in Monkton, Maryland, this enchanting oasis was created by socialite Harvey Ladew back in the 1930s. The 22-acre garden is home to ornamental shrubs that are truly one of a kind. Unlike the more traditional topiaries you might find in Europe, these ones are more playful and whimsical. Look out for the swans, Buddha, and foxes as you meander through the pathways. With such an interesting backstory and an abundance of visual flair, Ladew Topiary Gardens is a must-visit for anyone in search of a little magic.
#8. National Park Seminary
Miles from DC: 10
Located just 10 miles outside of DC, National Park Seminary in Silver Spring offers a unique glimpse into the historical architecture and cultural influences of the early 20th century. The sprawling grounds are home to a collection of distinctive buildings, including a Dutch windmill, Japanese pagoda, and Swiss chalet. These structures were built to enable students of the former finishing school to explore cultures from around the world without ever leaving the comfort of their own campus. A visit to the National Park Seminary is truly a journey through time, as visitors wander the beautiful grounds and marvel at the fascinating architecture that makes this spot a true treasure.
#9. The Ghost Fleet of Mallows Bay
Miles from DC: 43
Just 43 miles from Washington, D.C., lies a hauntingly beautiful sight that is sure to captivate history buffs and nature lovers alike. The Ghost Fleet of Mallows Bay is home to almost 200 shipwrecks, the majority of them steamships that were scuttled after World War I. This historic site is the largest concentration of shipwrecks in the Western Hemisphere. As you explore the area, you will witness the charm of the old boats, the surrounding natural beauty of the Potomac River, and potentially the opportunity to see various local birds and wildlife. Although the site has not yet been designated as a marine sanctuary, it has been proposed, and that excitement only adds to the allure of the experience.
#10. National Museum of Civil War Medicine
Miles from DC: 44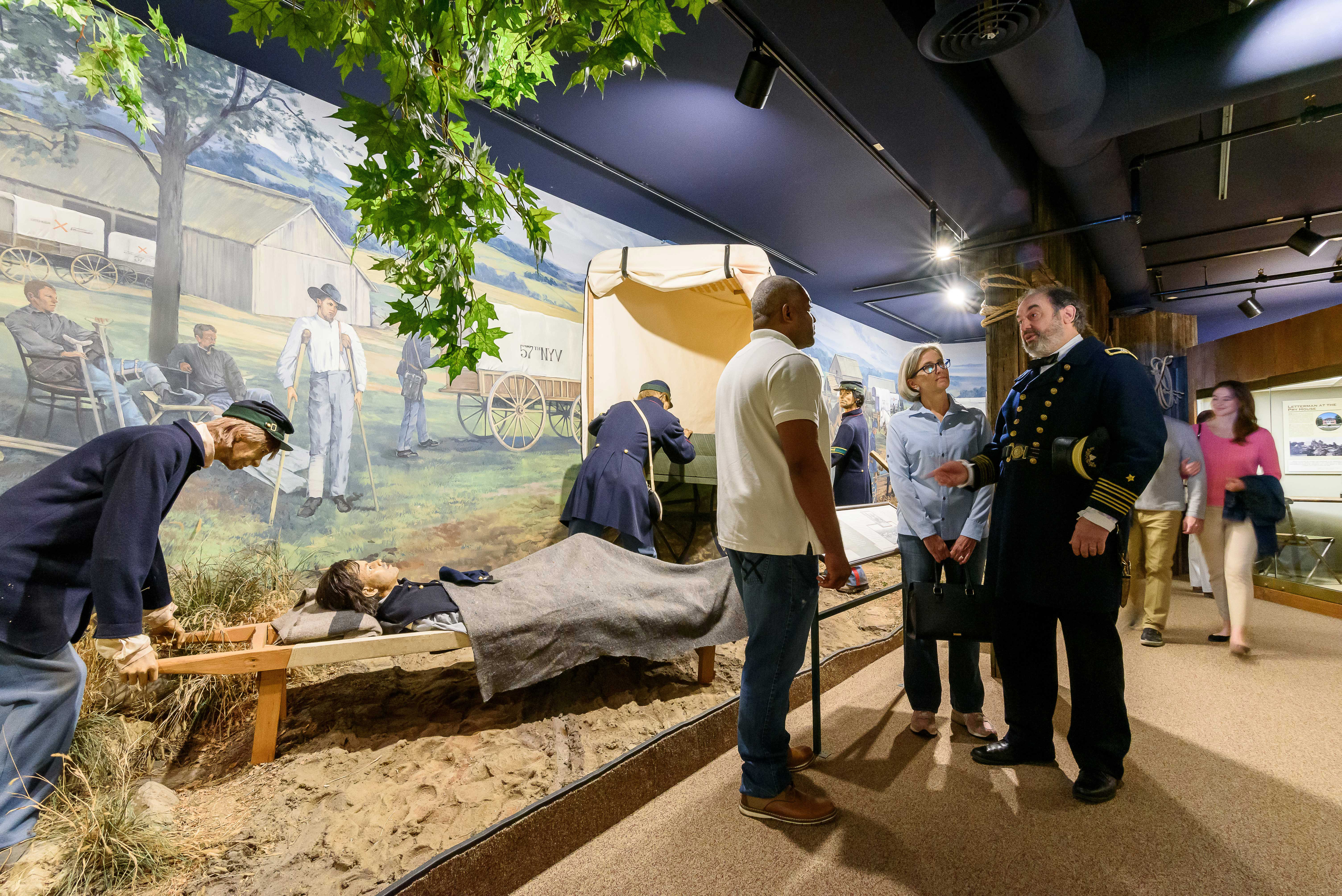 Are you a history buff or simply curious about the ways of medicine during the Civil War period? Look no further than the National Museum of Civil War Medicine, located just 44 miles from DC in the town of Frederick. The museum boasts an impressive collection of artifacts, including saws and other tools that showcase the rudimentary methods of medical practices during the 1860s. As you make your way through the exhibits, the star attraction is sure to pique your interest: a naturally mummified arm that was seemingly misplaced on the battlefield. While the relics on display may give you pause, they also serve as a reminder of how far medical technology has advanced since then. Come experience a piece of history and gain a newfound appreciation for modern-day medical practices.
With so many unique and intriguing day trips located close to Washington, you don't have to go far to explore some of the most fascinating places in the world. Make sure to plan well so you can get the most out of your time and experience all that this amazing area has to offer! Don't forget your camera - these are sites you won't want to forget! Of course, don't forget the basics either: sunscreen, comfortable attire and lots of energy for these delightful day trips. So what are you waiting for? Start planning today and let the quirky side of Washington add a little magic into your life!
SCOTT JACOBS
(703) 346-5855
scottjacobsbroker.jacobsandco.com
JACOBS & CO. REAL ESTATE, LLC.
12923 Fitzwater Dr. Nokesville, VA 20155
(703) 594-3800 | jacobsandco.com