Explore the Waterfront Campgrounds Near Northern Virginia - 6 Exciting Destinations Perfect for a Summer Vacation
Posted by Scott Jacobs, Broker on Thursday, August 10, 2023 at 10:59:22 AM
By Scott Jacobs, Broker / August 10, 2023
Comment
Explore the Waterfront Campgrounds Near Northern Virginia - 6 Exciting Destinations Perfect for a Summer Vacation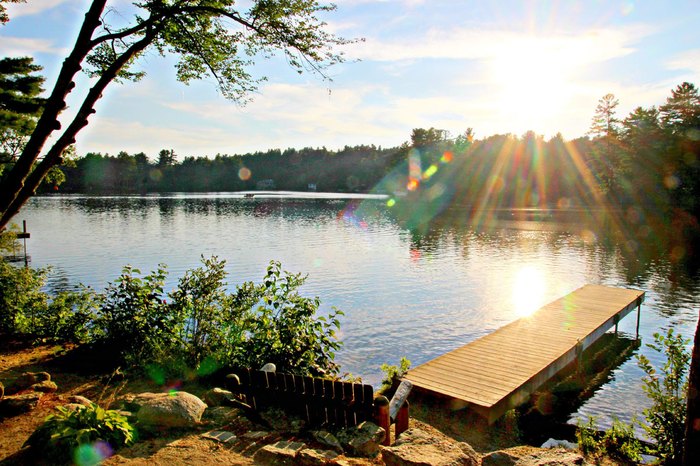 Do you dream of spending a weekend camping along the waterfront? Are you seeking an outdoor escape just far enough away that feels like a true getaway? If so, then look no further than northern Virginia. Just north of Washington DC, the area is home to numerous campgrounds situated on bodies of water - perfect for a refreshing and peaceful vacation combined with all the comforts and amenities that make life livable. From lakeside campgrounds with private beaches to riverfront cabins complete with kayaks, there's sure to be something for everyone who wants to get close to nature without having to go too far from home. Keep reading to learn more about some of our favorite waterfront campgrounds near Northern VA!
VIRGINIA
#1. Christopher Run Campground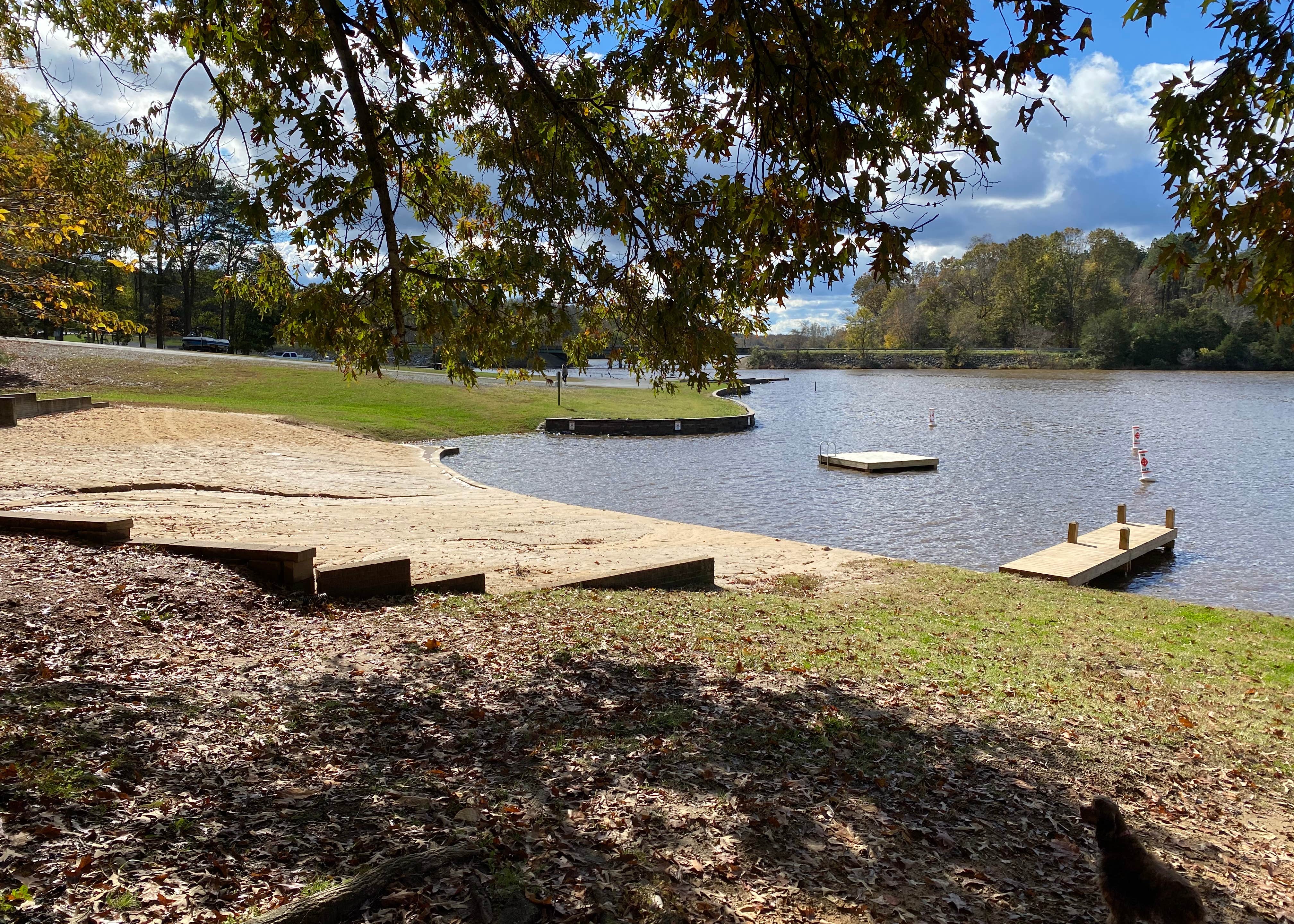 Looking for a peaceful retreat on the shores of Lake Anna? Christopher Run Campground has everything you need for a relaxing vacation in the great outdoors. With cabins, campsites, and complete hookups, you can choose the type of accommodation that suits your needs best. But that's just the beginning of the fun! Make sure to check out the fantastic mini golf course on site, or take advantage of the six boat ramps, the 50-slip marina, and boat rentals. The fishing piers are a favorite spot for many visitors, and if you're a boater, you'll love the complimentary shore tie-ups and live bait. Whether you're looking to catch some fish, enjoy water sports, or simply relax in the natural beauty of Virginia, Christopher Run Campground is the perfect place to do it. And if you're planning a visit, don't forget that the campground is open through October 31.
#2. Rappahannock River Campground
Imagine waking up to the serene sounds of the Rappahannock River, birds chirping, and the cool breeze rustling through the trees. That's what the Rappahannock River Campground offers - a tranquil outdoor getaway. For those looking to disconnect from the hustle and bustle of city life, this is a perfect destination. Whether you're an experienced camper or a novice, the campground offers the perfect opportunity to enjoy nature in an unspoiled environment. Make sure to pack a picnic to enjoy by the Riverside. The best part? You can canoe or tube down the river with friends and family, creating memories that will last a lifetime. So, why not rent or bring your canoes and kayaks and head out to this family-friendly campground for an adventure of a lifetime?
#3. James River State Park
If you're in the mood for a camping trip, you won't regret checking out James River State Park in Buckingham County. With five different campgrounds to choose from, you'll have your pick of scenic locations to set up your tent and enjoy the great outdoors. And if you're not quite up for roughing it, the park also offers cabins, lodges, and bunkhouses for a more comfortable camping experience. Don't miss out on the unique opportunity to stay at Canoe Landing and enjoy waterfront views during your stay. So pack up your camping gear or book a cozy cabin and get ready to explore James River State Park!
#4. Monroe Bay Campground
Have you been on the hunt for a campground that offers delicious food on site? Look no further than Monroe Bay Campground in the charming Colonial Beach area! This campground is home to the beloved Paradise Cove Camp Store and Grill, where you can indulge in a mouth-watering steak sandwich or a hearty bacon, egg, and cheese. Monroe Bay Campground has a total of 302 campsites available to fit your specific needs, and each site comes complete with a picnic table and sandy beach access. Previous campers have raved about their pleasant experiences at this campground, and with good reason. Monroe Bay Campground is the perfect choice for your next camping adventure!
MARYLAND
#5. Bayshore Campground
If you're looking for a serene place to camp with all the amenities you need, Bayshore Campground could be the perfect spot for you. Situated on Maryland's Eastern Shore, this waterfront campground offers spectacular views of the surrounding area and refreshing breezes from the nearby sea. With well-maintained grounds and catch-and-release fishing at its stocked lakes, Bayshore is great for those who enjoy the outdoors but also desire some creature comforts. Friendly to RVs of all sizes, Bayshore Campground boasts large sites for bigger vehicles. Best of all, this pet-friendly spot is open year-round, so you never have to miss out on the relaxing atmosphere and stunning vistas this campground has to offer.
#6. Deep Creek Lake State Park
Nestled in the heart of Western Maryland, Deep Creek Lake State Park is a recreational paradise for all nature lovers. With its location on Maryland's largest manmade lake, the park offers an escape from the hustle and bustle of city life. For those looking to settle in for a night or two, Meadow Mountain has 82 basic campsites and 23 with electricity. But if you want a little more comfort, the park also offers mini cabins and yurts that can sleep up to six people. Each campsite comes equipped with a picnic table and a fire ring, giving visitors the perfect spot to enjoy a meal under the stars. And if you're looking to cast your line, Deep Creek is known for its excellent fishing opportunities. Don't forget to take advantage of the park's overnight dock slip use. With all of these amenities, it's no wonder why Deep Creek Lake State Park is a must-see for anyone looking to get away.
With so much to explore and enjoy near Northern Virginia waterfront campgrounds, it is easy to see why these sites make perfect vacation spots. Whether you're looking for a weekend getaway or a longer staycation, these sites provide the perfect destinations for grilling on the shore, admiring stunning sunsets, or just relaxing surrounded by nature. Make sure you take advantage of all these attractions while you're here and don't forget your camera—the memories of your stay here will last a lifetime!
SCOTT JACOBS
(703) 346-5855
scottjacobsbroker.jacobsandco.com
JACOBS & CO. REAL ESTATE, LLC.
12923 Fitzwater Dr. Nokesville, VA 20155
(703) 594-3800 | jacobsandco.com