Flush Away the Old Policy! Fairfax County Gets an Upgrade to Their Sanitary System
Posted by Scott Jacobs, Broker on Thursday, June 22, 2023 at 12:20:31 PM
By Scott Jacobs, Broker / June 22, 2023
Comment
Flush Away the Old Policy! Fairfax County Gets an Upgrade to Their Sanitary System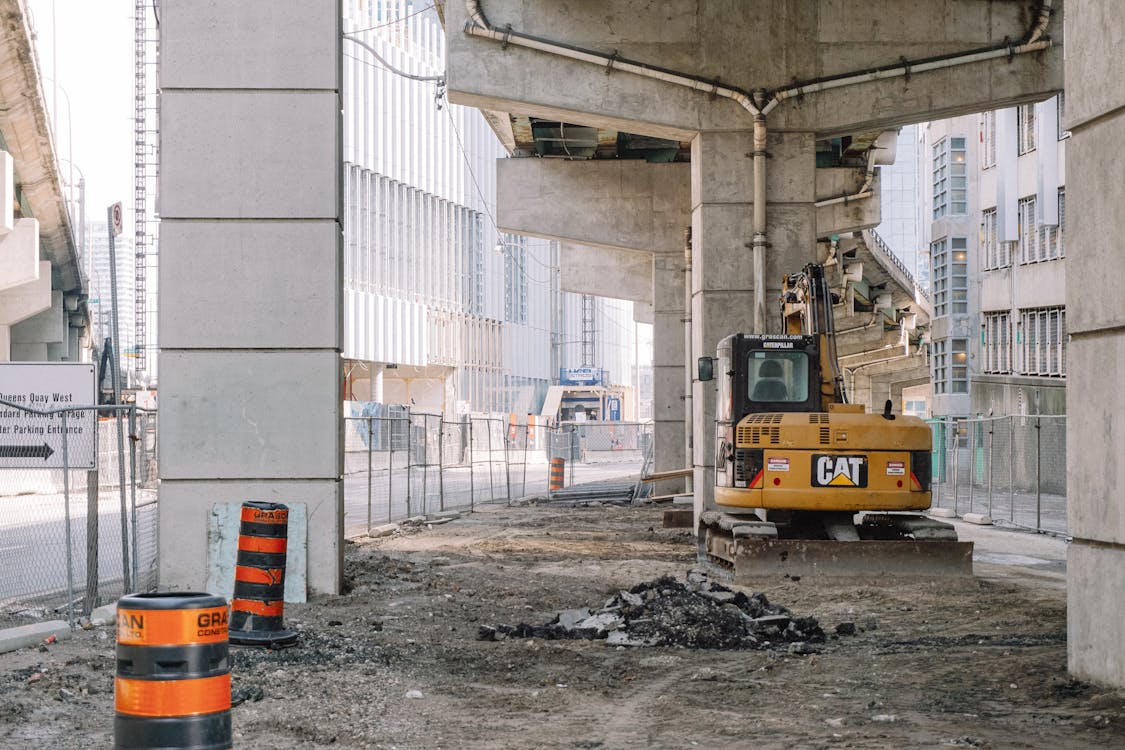 Beneath Northern Virginia's suburban and urban neighborhoods lies a sprawling network of underground infrastructure. The construction of these facilities - like water mains and sewers - dates back to the postwar building boom between the 1940s and 1980s. But as our region evolves, these lines that we depend on for our daily needs are nearing the end of their usable life and may not meet current design standards. The future of development also faces challenges due to undersized capacity of these systems. It's time to start planning for the future of Northern Virginia's critical infrastructure.
Get ready for some major urban redevelopment in Fairfax County! In the past few years, the county has undergone substantial changes, with a focus on transforming its urban centers, transit station areas, community business centers, and suburban business centers through innovative infill developments. Exciting times are ahead!
Are we expanding too quickly? Fairfax County's been grappling with the challenge of updating and enlarging its older sewer facilities, but thankfully there haven't been too many issues so far. Some new developments have pitched in money for upgrades, while others have tackled overflow problems downstream. Either way, ensuring we have the necessary capacity to handle growth has been a top priority for the past two years.
To prevent a wastewater crisis, the Board of Supervisors adopted a new policy on December 6, 2022. The policy aims to reward developers who upgrade sewer facilities ahead of time to accommodate future growth in flow. This proactive approach ensures that sewer lines will match demand, and avoids costly constructions in the future.
We've got a new policy that's going to ensure better sewer service for everyone. If you're proposing a project in an area that already has or is expected to have sewer system capacity problems, you're responsible for upgrading and expanding that system.
But don't worry, we're not asking you to foot the whole bill. You can get reimbursed for a portion of the cost based on the difference between the existing flow and the flow that's expected from your project. So, it's a win-win: better sewer service for the community and some financial relief for you.
The Department of Public Works and Environmental Services is taking charge in implementing a new policy that will enhance your overall experience. Meanwhile, the Department of Planning and Development is crunching numbers to ensure a seamless transition under the Comprehensive Plan. Plus, don't worry about breaking the bank - all costs for installing upgrades will be reimbursed, including construction management and legal fees. There's no limit to how much better things are about to get!
Get some of your money back while upgrading your facilities! Ask for reimbursement during the project at key completion levels (40%, 80%, 100%), or at the very end when the county takes over. Just make sure to agree on terms before starting the project and get three bids from contractors. We'll reimburse you based on the lowest bid that we all agree on.
Good news for developers – there's no strict timeline for upgrading infrastructure! As long as the reimbursement agreement is signed and you've got the funds ready, you can phase your construction and deliver the upgrades whenever suits you best. Just remember, you'll only be able to get as many Residential Use Permits and Non-Residential Use Permits as the sanitary sewer system can handle. So if you exceed the current flow capacity, you'll need to finish those upgrades before getting any more permits.
Get ready for a new solution to help fund projects in town! Starting in 2024, we're expecting to generate funding for reimbursements through a $0.20 increase on monthly sewer bills. Single-family homeowners will see a $182 increase on Availability Charges, while townhomes and multifamily projects will have a $146 increase. All good so far? Here's the best part: if you haven't yet been issued a land disturbance permit by December 6, 2022, your project is eligible for reimbursement with this new policy. Let's make your plans happen!
scottjacobsbroker.jacobsandco.com
JACOBS & CO. REAL ESTATE, LLC.
12923 Fitzwater Dr. Nokesville, VA 20155
(703) 594-3800 | jacobsandco.com