Go Green or Go Home: Why Environmental Sustainability is Vital in Real Estate
Posted by Scott Jacobs, Broker on Wednesday, June 28, 2023 at 12:50:50 PM
By Scott Jacobs, Broker / June 28, 2023
Comment
Go Green or Go Home: Why Environmental Sustainability is Vital in Real Estate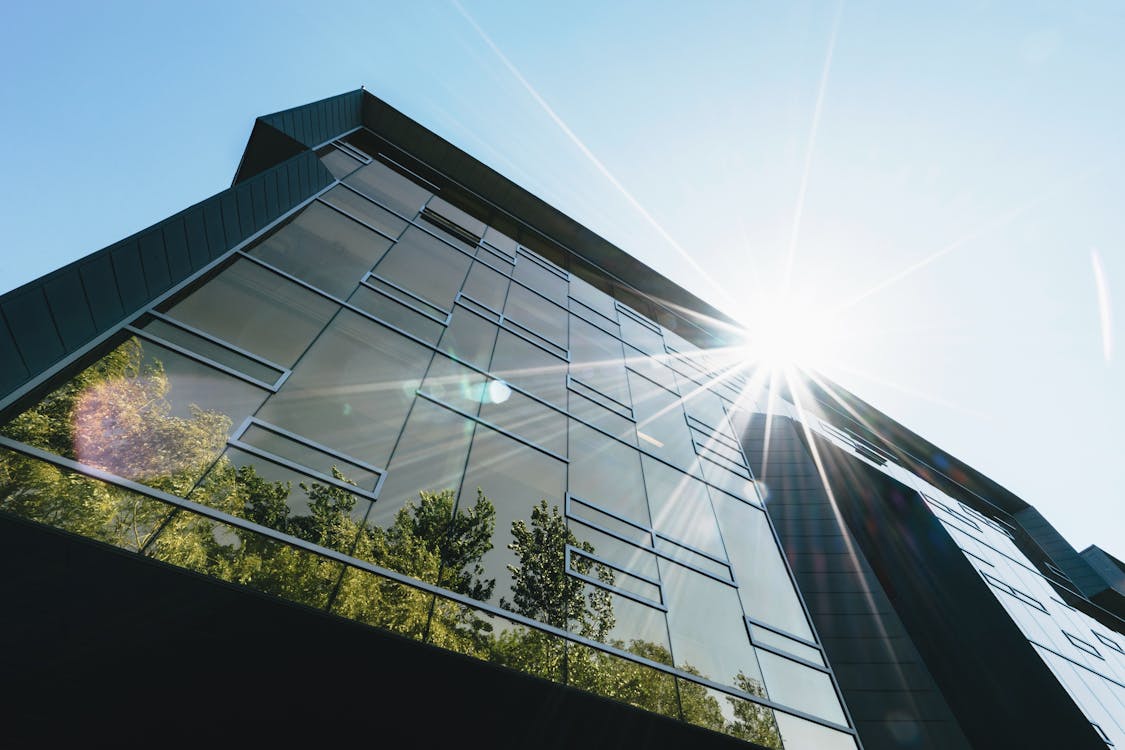 Sustainability has become an increasingly important issue in the real estate industry. Over the past few years, many organizations have adopted sustainability initiatives to reduce emissions and lower their environmental impact. This shift towards going green is becoming even more prominent, as society begins to recognize the profound economic and social benefits of sustainable building practices. In this blog post, we'll explore how sustainability is impacting the real estate sector and why going green is essential for businesses in today's world. We'll also discuss ways that companies can begin implementing energy-efficient strategies into their projects that promote a more responsible approach to development and help create a healthier future for us all.
Stay ahead in the challenging world of real estate with sustainability. While some may see it as a "trend" for 2019, the truth is that green building and sustainability have been significant factors in the industry for years. As the real estate landscape evolves, understanding the importance of sustainability becomes even more crucial, considering the shifts in society, economy, and culture. Don't be left behind – stay ahead by embracing sustainability in the real estate space.
Join the green revolution!
Gone are the days when eco-consciousness was just a niche idea. Nowadays, people expect businesses to be environmentally responsible in every aspect of their operations. Even big-time sports leagues like the NFL are jumping on the sustainability bandwagon.
According to a recent study by Nielsen, a whopping 81% of consumers worldwide believe it's crucial for companies to prioritize environmental preservation.
So, if you want to keep up with the times and win over the masses, it's time to embrace the green movement. Let's make the world a better place together!
The green building movement took off in the early 1990s and has become a popular trend over the past decade. It used to be seen as something extraordinary, but now it's the norm. Everyone wants sustainability in their homes and commercial buildings. In fact, some governing bodies are making it a requirement. It's time to join the green revolution and make your space eco-friendly.
Get ready to upgrade your home with sustainable features that will save you money and make the world a better place! The National Association of Homebuilders reveals that not only do homebuyers want energy-efficient appliances and windows, but they are willing to pay extra for them. And it doesn't stop there, we're talking about features that improve air quality too. As the younger generation joins the homebuying market, they are more socially conscious and on the lookout for green and sustainable attributes built right into their dream home. Don't be left behind, embrace the future with an eco-friendly home that ticks all the boxes.
Calling all real estate investors!
If you're on the hunt for rental properties that will attract a flood of tenants, listen up. The key to success lies in catering to the environmentally-conscious younger generations like millennials and Gen Z. By incorporating green features into your properties, you'll not only make a positive impact on the planet but also set yourself apart from the competition. Get ready to make waves in the rental market!
As an investor, it's a no-brainer to consider properties with sustainable features. Not only can you market them later for maximum impact, but you might also attract tenants willing to pay top dollar for eco-friendly living.
Upgrade your rental property with these easy and effective tips:
• Seal and insulate exterior windows and doors for maximum efficiency.
• Upgrade to energy-efficient appliances and HVAC systems.
• Give your interior a fresh coat of eco-friendly paint with zero VOC emissions.
• Properly maintain and insulate your water heater, and consider a drain-water heat recovery system.
• Make the switch to energy-efficient lighting, such as LED bulbs.
Take it a step further by installing a solar system or re-insulating your home for energy certification. Don't settle for average - make your rental property stand out with these simple yet impactful changes.
To attract eco-savvy tenants and maximize your investment potential, consider the local environmental factors that will make your property truly irresistible. Think low-water landscaping, easy access to public transit, and community perks like a garden, bike sharing, and an on-site recycling program. These green amenities will not only reduce resource usage, but also appeal to environmentally conscious renters who appreciate the extra effort.
Doing the right thing isn't just a feel-good notion.
The World Commission on Environment and Development is all about sustainability, which means finding a balance between our needs and preserving the planet for future generations. And guess what? The building and construction industries have a big role to play in this process! As conscious consumers, we can't ignore the effects of our actions on the environment. So let's join the movement to reduce resource usage and minimize our impact. Gen Z is leading the charge, and it's time for us to step up too!
Get ready to see a surge in investors, builders, and real estate moguls embracing green practices. According to a climate change report, the real estate industry has been leading the charge on sustainability for years. They're not waiting around for national policy to catch up - they're taking matters into their own hands. It's a smart move for their bottom line and a responsible choice for our planet.
Get ahead in the real estate game by going green! Embrace sustainable property features to not only save the planet, but also attract future investors, homeowners, and renters. With homebuyers willing to shell out extra cash for eco-friendly features, builders have all the more reason to incorporate these options into their plans. And as Gen Z and Millennials enter the housing market, sustainability will be a key player for both buyers and renters. So, make your mark by prioritizing sustainability and watch your property value soar!
scottjacobsbroker.jacobsandco.com
JACOBS & CO. REAL ESTATE, LLC.
12923 Fitzwater Dr. Nokesville, VA 20155
(703) 594-3800 | jacobsandco.com