Gobble Up the Fun! Festive Ways to Celebrate Thanksgiving Weekend in NOVA (Nov 24-26)
Posted by Scott Jacobs, Broker on Tuesday, November 7, 2023 at 12:36:12 PM
By Scott Jacobs, Broker / November 7, 2023
Comment
Gobble Up the Fun! Festive Ways to Celebrate Thanksgiving Weekend in NOVA (Nov 24-26)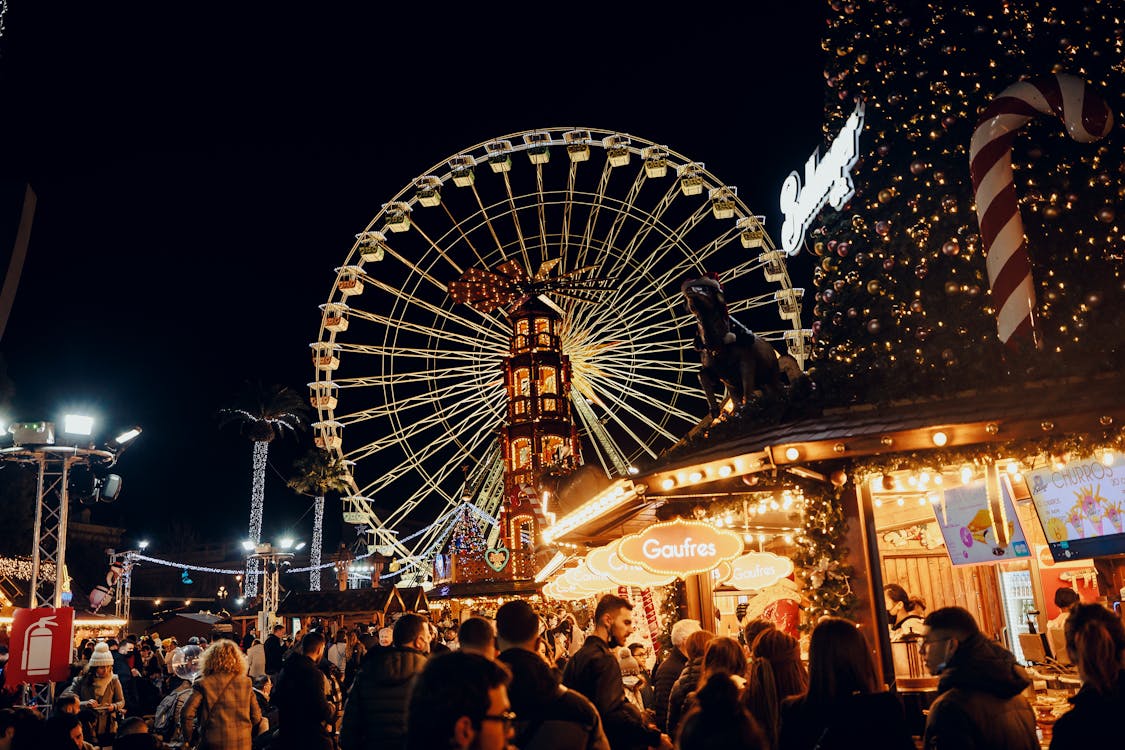 As morning fog dances along the Potomac and coats autumn leaves in a warm glow, it's almost time to count our blessings. This Thanksgiving weekend we can gather around family, friends, and an overflowing spread of tasty treats -And that's just the beginning! The NOVA region is packed with festive ways to make this holiday season truly special. Turkey-day should be a long remembered memory filled with sweetness and laughter - let's go find all those moments together and gobble up the fun during this November 24th-26th celebration!
Black Friday Pop Up @ Manassas Mall
November 24 · 8am - November 26 · 7pm EST
8300 Sudley Rd m1, Manassas, VA 2010 Manassas, VA 20109 United States
About the Event
Discover Manassas Mall: your premier shopping destination in Bull Run, Virginia. With a rich history dating back to 1972, this bustling shopping center is operated by the respected Pyramid Companies. Join us for a one-of-a-kind shopping experience, anchored by renowned retailers like Macy's, Sears, Walmart, and At Home.
Calling all vendors! Are you in the business of direct sales or a local merchant? Secure your spot at Manassas Mall, right by Walmart. Our comprehensive fee covers everything you need, from a designated vending area to permits and insurance. Please note that all fees are non-refundable, and spaces are allocated on a first-come, first-served basis - no holds allowed!
Here are our mall's operating hours:
Friday: 8am-8pm (setup begins)
Saturday: 8am-8pm
Sunday: 9am-6pm
One table and chair will be provided to each vendor. If you require an additional table, it is available for $50 per day (subject to availability). To maintain a professional appearance, vendors are responsible for bringing their own tablecloths. Tablecloths should cover the entire table, concealing any items underneath. Any extra belongings must be stored in your vehicle.
Our event fee is non-refundable, unless unforeseen circumstances cause the mall to remain closed. Please note that only one direct sales company will be accommodated per day. Be sure to review our registered vendor list before signing up - we prioritize avoiding duplicates of any direct sales vendors. Help us keep our mall spotless by maintaining cleanliness in your designated area. Join us for an unforgettable shopping experience at Manassas Mall.
Black Friday @ Stone Bridge Town Center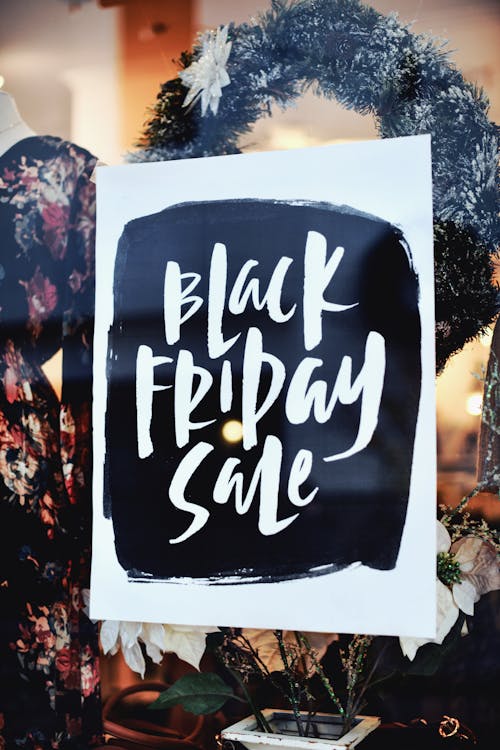 November 24 · 8am - November 26 · 9pm EST
14901 Potomac Town Place Woodbridge, VA 22191 United States
About the Event
Join us at Pop Up and Thrive, the permanent pop up shop located at Stone Bridge Town Center! We want to bring together a team of unique vendors to pop up on our busy strip for the weekend and throughout the Christmas season. Our location, right next to Jos A Bank and opposite Uncle Julio's restaurant, is the perfect place for small business vendors to showcase their products. Each vendor will be provided with a 10x10 space, with the option to use up to 2 tables and a rack, and even shelves on the walls to enhance their set up. We encourage vendors to stay within their designated area and not cross into other vendor's space. Please be aware that we are only accepting one vendor per direct sales company. Come and join our thriving community of vendors at Pop Up and Thrive!
Island Fusion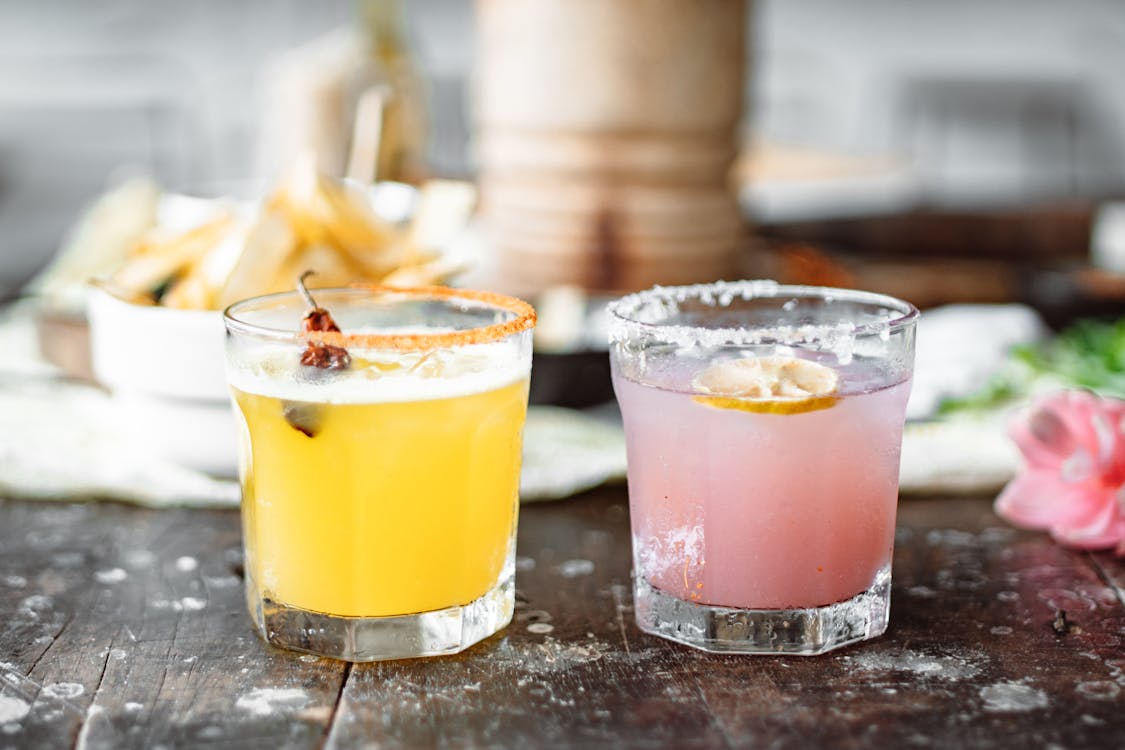 November 24 · 9pm - November 25 · 2am EST
Tempo Lounge & Event Venue, Possum Point Road, Dumfries, VA, USA
About the Event
Get ready to experience the vibrant culture and rhythms of the Caribbean at Island Fusion on November 24th, 2023, from 9pm to 2am. Hosted by Tempo Lounge in Dumfries, VA, this electrifying event is a celebration of the rich diversity of the Caribbean islands. Immerse yourself in the sounds of reggae, soca, dancehall, and more, as our amazing DJs spin the best tunes from across the Caribbean. Whether you're a music lover or just looking for a night of exciting entertainment, Island Fusion is the perfect event for you. Mark your calendars for November 24th, 2023, and come join us for an unforgettable cultural experience that you won't want to miss. Live entertainment is to be announced, so stay tuned!
Turkey Burn! Free Krav Maga & Kickboxing Workout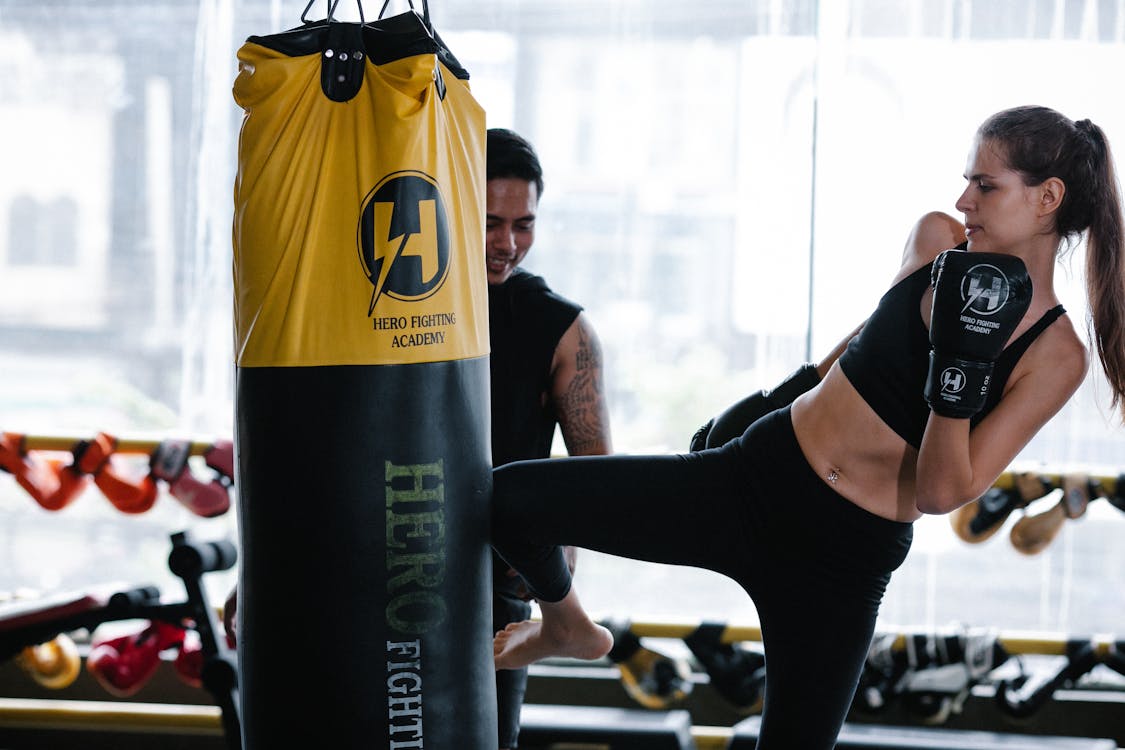 Friday, November 24 · 9 - 10am EST
7986 Crescent Park Drive Gainesville, VA 20155 United States
About the Event
Looking for a fun and energizing way to burn off those Thanksgiving dinner calories? Join us for our Turkey Burn workout, featuring Israeli Krav Maga and Kickboxing. Our emphasis on both getting in shape and learning practical self defense skills means that all participants, beginners and advanced alike, will leave with a sense of accomplishment. Our experienced instructors know how to make you sweat and smile at the same time, as you work with our community of like-minded adults striving to achieve their potential. Don't forget to bring a bottle of water and an extra T-shirt to change into after the event. See you there!
DMV Winter Lantern Festival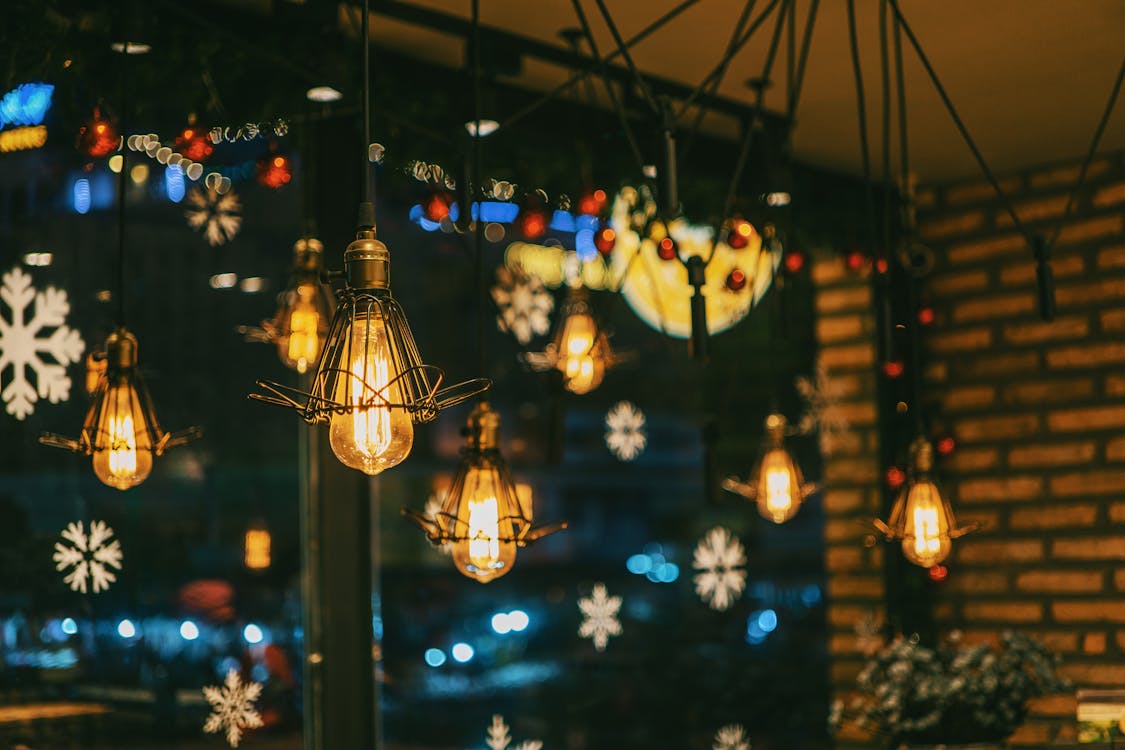 November 24, 2023 - February 18, 2024
8025 Galleria Drive Tysons Corner, VA 22102
About the Event
Get exclusive access to the Winter Lantern Festival before tickets go on sale to the public! Join the waitlist now.
Immerse yourself in a dazzling world of over 1,000 Chinese lanterns, handcrafted by experienced artisans. Journey through interactive experiences like the Bounce House and Sugar Paintings. Witness breathtaking light swings, see-saws, and tunnels, all crafted from artisan lanterns.
Join over 150,000 annual guests for this stunning event that has captivated audiences for three consecutive years. Don't miss out on the fourth year of the Winter Lantern Festival in Washington DC! Join the waitlist now to secure your spot.
Meadowlark's Winter Walk of Lights
November 10, 2023 - January 7, 2024
Meadowlark Botanical Gardens 9750 Meadowlark Gardens Court Vienna, VA 22182
About the Event
Experience the magic of the holiday season with Meadowlark's Winter Walk of Lights. As you stroll along the half-mile trail, you'll be surrounded by thousands of sparkling lights, beautiful nature-themed displays, and animated scenes. The enchanting botanical gardens are transformed into a fairy tale-like oasis filled with holiday cheer. Don't let the chilly air discourage you - warm up with a hot beverage, spiked or non-alcoholic, and enjoy the stunning beauty of the garden. As the night draws to a close, roast some s'mores to cap off your perfect holiday evening. Come join the 110,000 yearly visitors as Winter Walk of Lights returns for its 12th year of illuminating the gardens, filling everyone's heart with joy.
Merry Mosaic Tree Lighting + Santa Firetruck Parade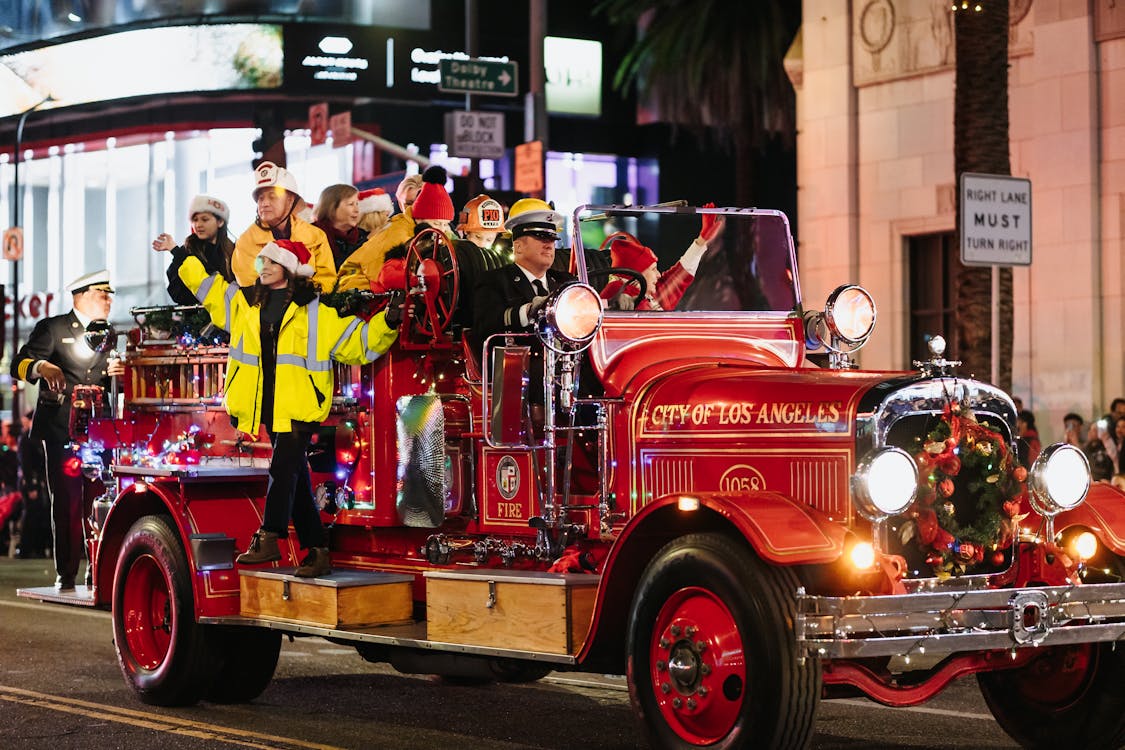 6:00 PM to 9:00 PM November 24, 2023
Mosaic 2910 District Avenue Fairfax, VA 22031
About the Event
What better way to get in the holiday spirit than by joining us at Mosaic for our annual tree lighting ceremony? Bring your loved ones for a night full of merriment and delight as we welcome the Jolly Man himself on a firetruck. Witness as he spreads his holiday cheer, wave to onlookers, and bring smiles to everyone's faces. After the tree lighting, don't miss your chance to meet and greet Santa Claus in the Target lobby. Enjoy live entertainment from Benjamin Gates, Metropolitan School of Arts, and Izis de La Enfermera from 6:00 pm to 9:00 pm. Come early for the holiday parade from 6:30-6:45 and stay late to experience the holiday magic. It's 'tis the season for holiday cheer at Mosaic!
Reston Holiday Parade and Tree Lighting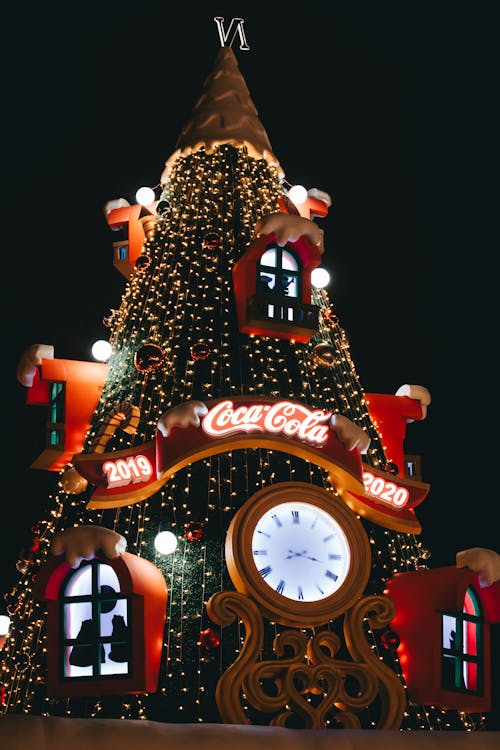 November 24, 2023
Reston Town Center 11900 Market St. Reston, VA 20190
About the Event
Get ready to welcome the merriest time of the year as the Reston Town Center kicks off its holiday season with the Reston Holiday Parade! Now on its 32nd year, this one-of-a-kind parade promises an hour-long celebration of floats, balloons, music, and colorful performances along Market Street. But the fun doesn't stop there: the parade also marks the arrival of the most beloved couple of Christmas – Santa and Mrs. Claus – riding in a magnificent horse-drawn carriage. This delightful annual tradition has withstood the test of time since 1992, braving any weather condition to bring joy and cheer to the community the day after Thanksgiving. And if that's not enough, you can stick around for the Tree Lighting at 6PM on Market Street as the Clauses return for more festive merrymaking. Come and make unforgettable holiday memories with the Reston Town Center and its annual holiday parade!
Rooftop Productions presents Irving Berlin's White Christmas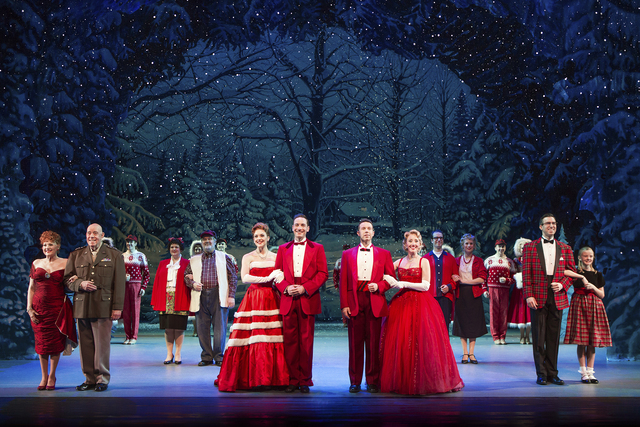 Nov 25 at 2:00PM - 4:00PM
9419 Battle Street Manassas 20110
About the Event
Get ready to experience the holiday season like never before- Rooftop Productions is proud to present Irving Berlin's White Christmas! This timeless musical adaptation will melt your heart and transport you to a magical winter wonderland. Follow the protagonists, Bob Wallace and Phil Davis, as they put on a captivating song-and-dance act and pursue the beautiful singing sisters to their Christmas show in a Vermont lodge. With a score featuring 17 Irving Berlin classics, including "Blue Skies" and "I Love A Piano," White Christmas is a wholesome, joyous celebration of the season that will delight audiences of all ages. Don't miss out on the performances on November 25th and 26th at 2 pm, or catch one of the evening shows on December 1st, 2nd, 8th, and 9th at 7 pm. There are also special matinee performances on December 3rd and 10th at 2 pm. Come experience the magic of the season with White Christmas!
Friday Night Comedy in Manassas!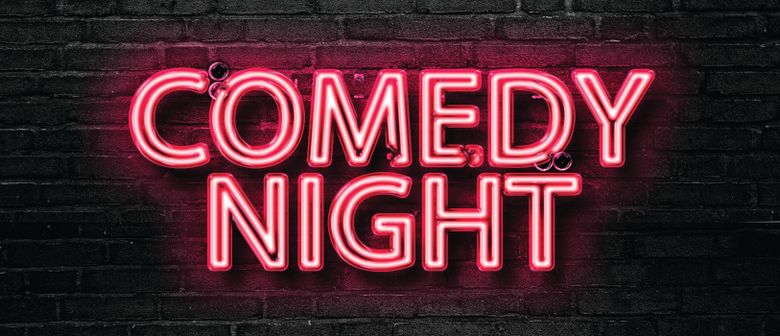 Starts on Friday, November 24 · 8pm EST
8890 Mathis Avenue Manassas, VA 20110 United States
About the Event
Looking for a night of non-stop laughter? Look no further than Friday Night Comedy in Manassas! This upcoming event on Fri Nov 24 2023 at 20:00 (EST) is set to be a laugh-out-loud extravaganza, featuring some of the top comics from the DC area. Hosted by comedy legend Rahmein Mostafavi, this Best of DC Comedy Showcase promises to be a hilarious and unforgettable occasion. Conveniently located at 8890 Mathis Avenue, Manassas, VA 20110, this event is easily accessible for everyone. Invite your friends and family, and get ready to laugh till your sides hurt! Don't miss out on this fantastic opportunity to ROFL with some of the funniest comedians around. Grab your tickets today and join us for a night of merriment. We can't wait to see you there!
Rory Stone Love 2nd Annual Black Friday Retro Party
November 24 · 9pm - November 25 · 1am EST
8910 Mathis Avenue Manassas, VA 20110 United States
About the Event
Get ready for an unforgettable night of retro music, good vibes, and non-stop entertainment! The 2nd Annual BLACK FRIDAY RETRO PARTY is happening on November 24, 2023, at Malakhi Lounge in Manassas, Virginia. You won't want to miss this historic event, brought to you by Astinell Entertainments and Stepping Stone Entertainment. It's a night of legends as former face of "Immortal Stone Love sound system" and renowned reggae artist, Rory Stone Love, makes his much-awaited return from Kingston, Jamaica. Joining him on stage are Malakhi Movements, Selecta Hardrive from New York City, and DJ Rich Diamond from Yawdoneradio.com. With a wide range of music genres, including reggae, dancehall, rockers, studio one, dub, Soca, Afro beats, soul, R&B, and more, there's something for everyone. Don't wait until the last minute to get your tickets; time is ticking, and tickets will be more at the door. If you're from the DMV area or just looking for a night of pure entertainment, mark your calendars and grab your tickets now for the event of the year!
Old Town Manassas Christmas Fair and Holiday Craft Show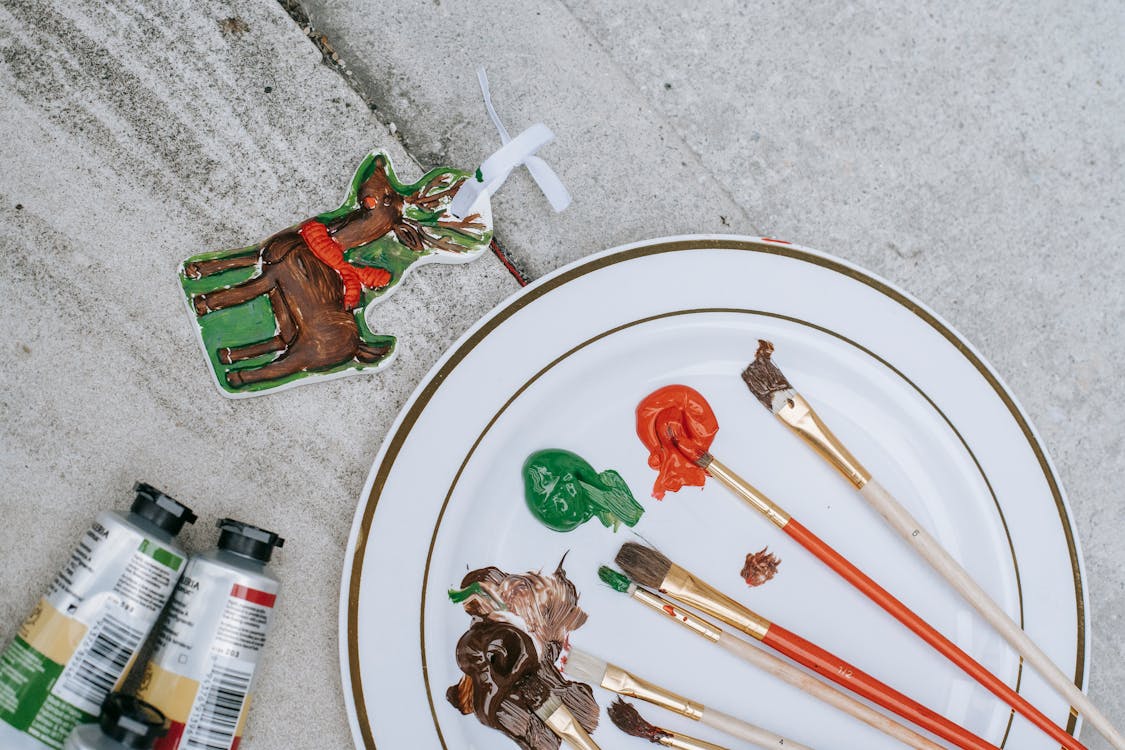 Saturday, November 25 · 10am - 3pm EST
9101 Prince William Street Manassas, VA 20110 United States
About the Event
Welcome to the Old Town Manassas Christmas Fair and Holiday Craft Show at the Manassas Museum! With over 80 artisans, crafters, independent consultants, and local small businesses, you're sure to find the perfect gift for everyone on your holiday list! Explore unique items from arts and crafts to jewelry and baked goods, to body and hair care. This year has been tough, but that doesn't mean your holiday season has to be. Support local businesses and surprise your loved ones with something special from our vendors! The Old Town Manassas Christmas Market and Holiday Craft Show is the perfect place to find those one-of-a-kind gifts that will make the season even brighter. So come on down and let's go shopping!
Christmas Sugar Cookie Decorating Class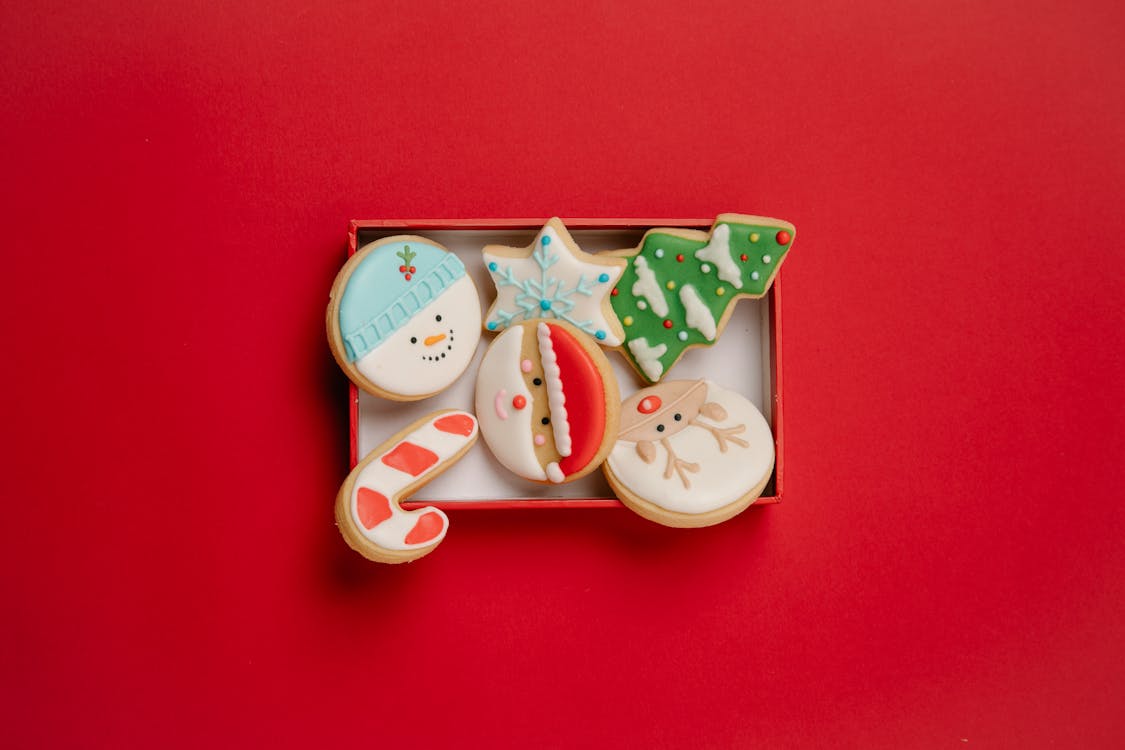 Saturday, November 25 · 10am - 1pm EST
10927 Main Street Fairfax, VA 22030 United States
About the Event
Get ready to channel your inner baker and bring some festive cheer to your cookie jar! Mayra Garcia, from celebrateMe!, is here to teach you how to decorate your favorite holiday cookies. With designs such as Snowflakes, Snowmen, Christmas Trees and Stockings, you'll be sure to add some holiday magic to your treats. This 2-hour workshop is open to students 13 and older, and children between 10 and 12, accompanied by an adult. All students will receive 8 pre-baked cookies ready to be decorated, and a box to take home their creations. Please bring your own apron, as things can get messy! Everything required to decorate your cookies will be provided for use during the workshop only. Plus, all students are eligible for a 5% discount on purchases at Fran's on the day of class. Don't miss out on the fun – be sure to enroll in this hands-on and delectable experience!
Storytime with Santa
Saturday, November 25 · 11:30am - 12:30pm EST
12101 U.S. 29 Fairfax, VA 22030 United States
About the Event
Get ready for Christmas excitement! We're thrilled to announce that Santa himself will be stopping by our Fair Oaks store for an hour of storytelling, songs and fun. He'll lead sing-a-longs with the kids, tell the timeless tale of Christmas, and even hold a press conference where the children can ask him any questions they want. Best of all, families will have the opportunity to take photos with Santa when the event is over. The best part is, ticket proceeds go to help Child Life Services at the Inova L.J. Murphy Children's Hospital. So come on down, and let the holiday cheer fill the air! Please remember to purchase a ticket for your child- we don't want anyone to miss out on the fun.
Magnus Temple No. 3 RABBANS 23 RAP-UP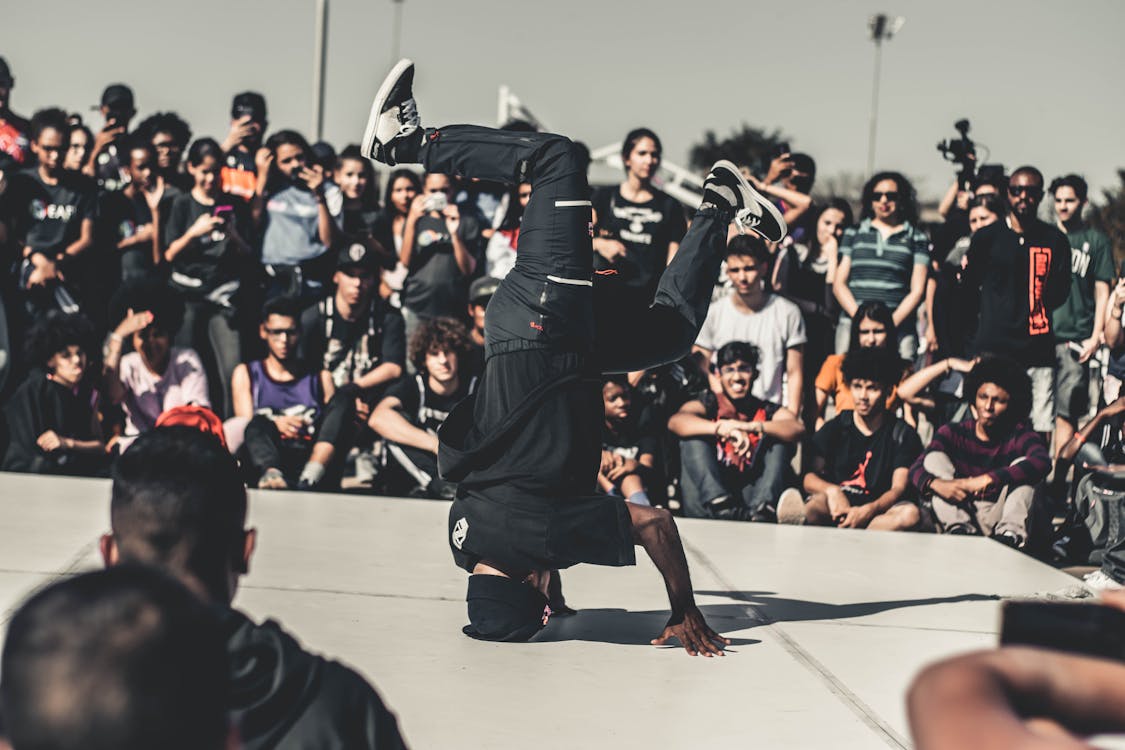 November 25 · 8pm - November 26 · 12am EST
12745 Sea Ray Lane Woodbridge, VA 22192 United States
About the Event
Hey all you B-Boys and Fly-Girls out there, do we have a treat for you! The Rabbans are bringing it back to the Old School, where the beats were fresh and the rhymes were tight. We're talking about the Golden Era of Hip-Hop, the days of 80's and 90's when Hip-Hop was at its peak. Join us as we celebrate the music and style that made Hip-Hop what it is today. And don't forget to bring your A-game, because we're giving away a $100 prize to the best-dressed Golden Era of Hip-Hop outfit. So dust off those Adidas sneakers and that Kangol hat, and come kick it with us!
Mount Vernon by Candlelight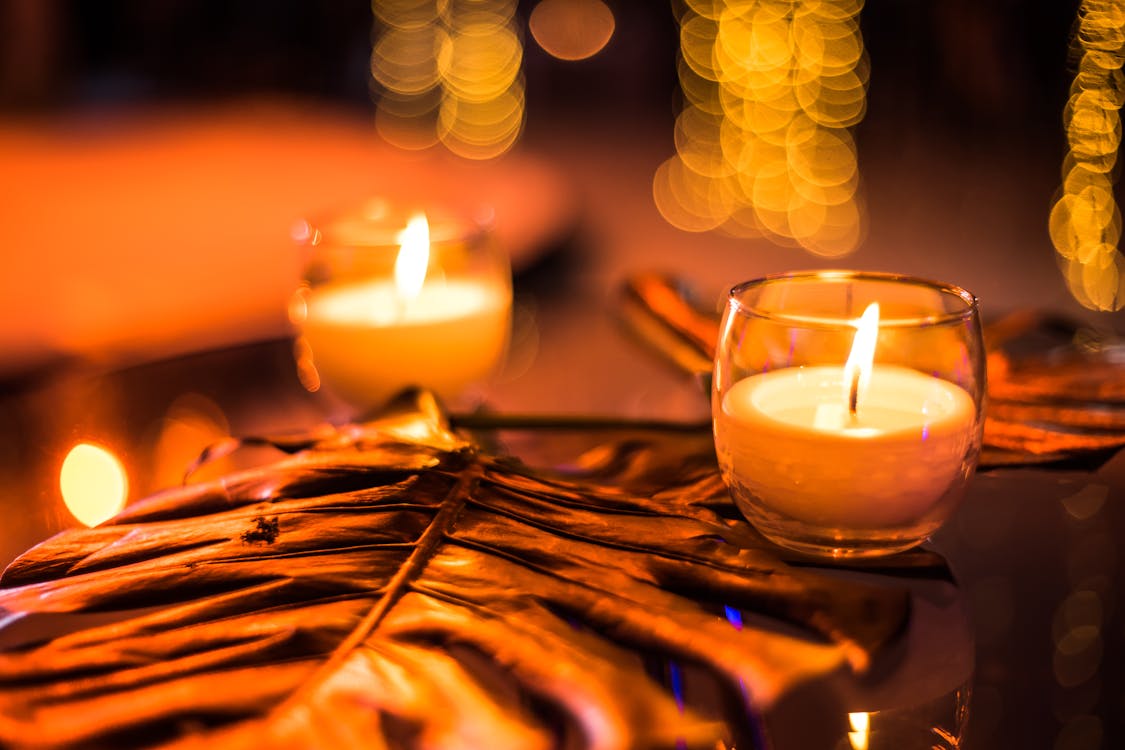 November 25, 2023
George Washington's Mount Vernon 3200 Mount Vernon Memorial Highway Mount Vernon, VA 22121
About the Event
Experience the magic of the holiday season at George Washington's estate with a candlelit guided tour like no other. Immerse yourself in the rich traditions of 18th-century Virginia as costumed actors bring history to life by sharing stories of Christmases past. From the dining and hospitality customs to the significance of family and community, learn about the holiday spirit that united our nation during a time of great change. As Mount Vernon celebrates the 250th anniversary of the year 1773, journey through the estate and hear about the build-up to the American Revolution. And what better way to end the evening than with a reception featuring live music, cider, and cookies? You do not want to miss out on this unforgettable experience.
Toy Drive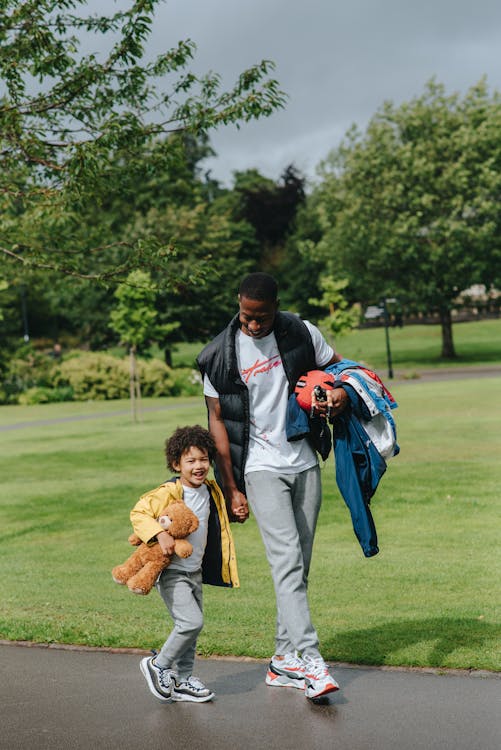 November 11, 2023 - December 10, 2023
Springfield Town Center 6500 Springfield Mall Springfield, VA 22150
About the Event
The holiday season is a special time of year filled with joy, love, and generosity. If you're looking for a way to spread some holiday cheer, consider donating new toys to the local Quantico, VA chapter of the Marine Corps Reserve's Toys for Tots program. By donating new, in-package toys, you will help ensure that local children have a wonderful holiday season filled with laughter and happiness. Don't know where to drop off your donation? Simply head to the Santa Photo set in Grand Court on the Lower Level starting November 11th through December 10th. Your donation will make a difference in the lives of children in our community, so let's spread some holiday magic together!
Sully Historic Site Tours
November 24-26,2023
Sully Historic Site 3650 Historic Sully Way Chantilly, VA 20151
About the Event
Come step back in time and visit the 1794 dwelling that was constructed for Richard Bland Lee, Northern Virginia's first Congressman. The 45-minute tour will take you on a journey through Lee's family life and political career, as well as highlight the difficult life of the enslaved community that supported the family. Sully has been accredited by the American Alliance of Museums and is part of the National Park Service Underground Railroad Network to Freedom. While visiting, be sure to reserve a spot for the Forgotten Road Tours, which explore outbuildings and representative slave quarter cabins. These tours are offered from March to November 20 at 2 p.m., Thursday to Sunday, weather permitting. Don't worry about purchasing tickets right away, tickets are released on the 15th of the previous month, available to purchase online or at the Visitor Center. The Forgotten Road tour fees are the same as House Tour fees, and we can't wait to share this historical gem with you!
Photos with Santa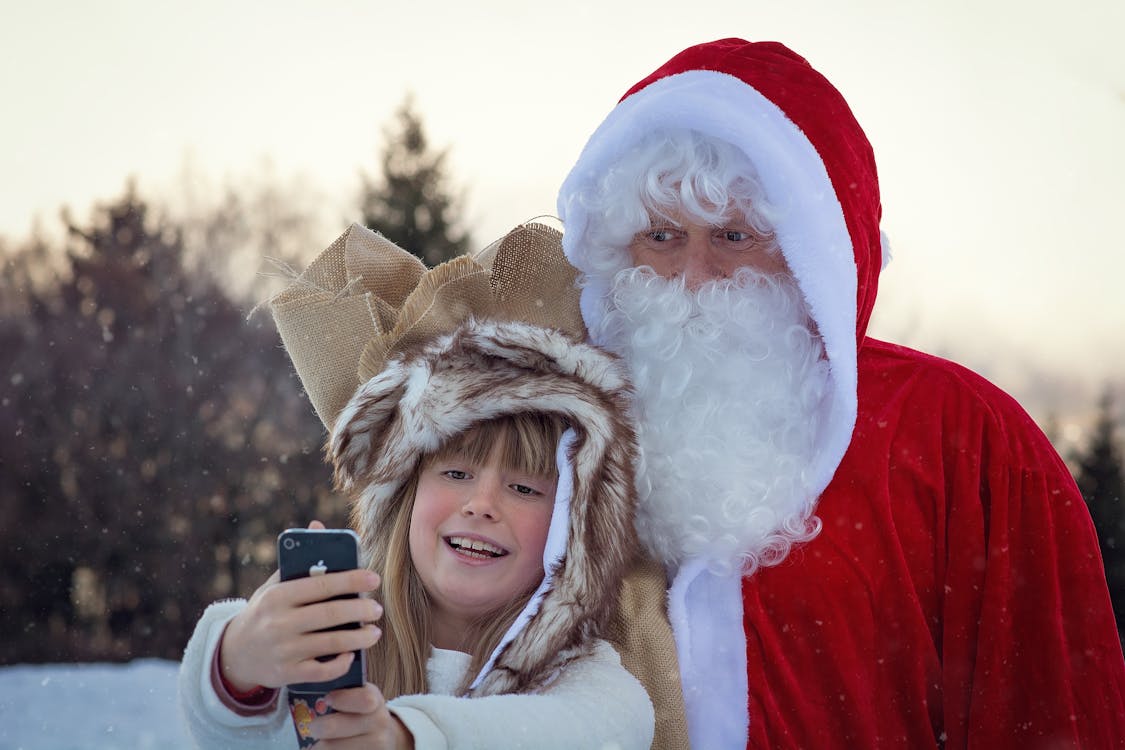 November 11, 2023 - December 24, 2023
Springfield Town Center 6500 Springfield Mall Springfield, VA 22150
About the Event
Capture your family's cherished memories this holiday season by visiting Santa in Grand Court. With digital photo packages available, you'll be able to relive your experience for years to come. Reservations are highly recommended, especially in December when wait times can be longer or visitors may be asked to return at a different time. But there's a reason why so many families come to visit Santa in person - it's a magical experience. And what's more, if you visit in November, you'll save! Don't miss out on this unforgettable holiday tradition. Check out the Santa hours and make your reservation now to secure your spot.
Chanticleer: A Chanticleer Christmas
8:00 PM to 10:00 PM November 25, 2023
George Mason University's Center for the Arts 4373 Mason Pond Dr. Fairfax, VA 22030
About the Event
Get ready to feel the holiday spirit! Chanticleer, the GRAMMY Award-winning vocal ensemble, is coming to town to share warmth and light through their captivating performance. A Chanticleer Christmas is a show-stopping event, featuring an eclectic repertoire of new a cappella arrangements of well-known holiday tunes. From the Renaissance to Gospel hymns, Christmas carols from all around the world to songs from the "Great American Songbook", Chanticleer's 12 expressive voices blend together seamlessly for unparalleled beauty and clarity. This talented group has amassed an impressive following, having sold over one million albums and performed thousands of live concerts since their creation in 1978. The Boston Globe raves about their impeccable style, saying, "The singing of Chanticleer is breathtaking in its accuracy of intonation, purity of blend, variety of color and swagger of style". Join the thousands of fans who have been swept away by Chanticleer's musical magic and celebrate the holidays in style!
Santa at Mosaic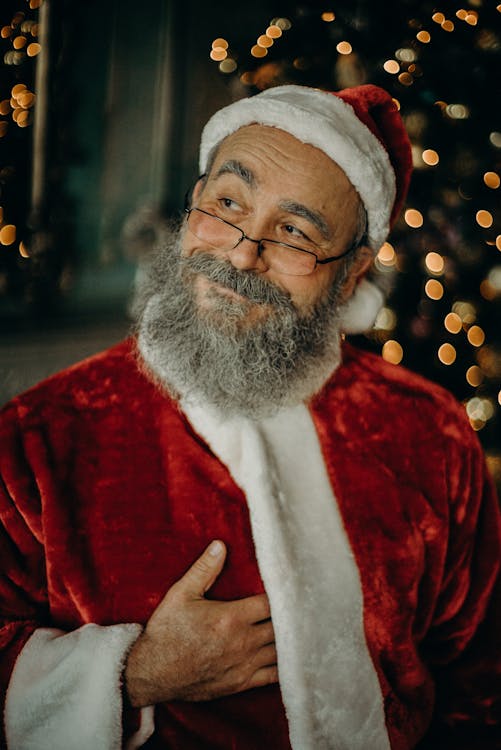 November 24-26 2023
Mosaic 2905 District Avenue Fairfax, VA 22031
About the Event
It's that time of the year again! Santa is getting ready for his annual visits to Mosaic, and we can't wait to see you there with your little ones. Whether you're a new parent or your kids have grown into teenagers, there's something magical about getting a chance to meet Santa Claus. After all, he's the jolly old man who's made Christmas special for generations of families. So come on down, bring your kids, and let's have some fun with Santa. Don't forget to snap a family photo to treasure for years to come!
GIFT MAKING: Acrylic/Hybrid Pen Turning!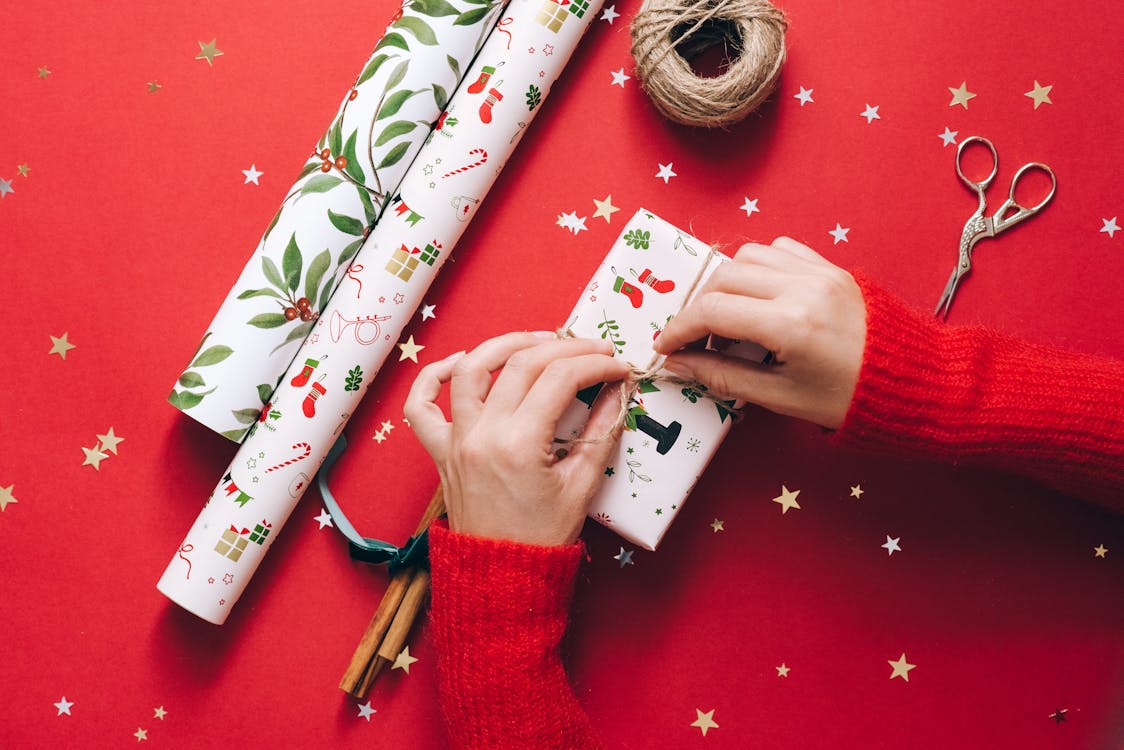 Sunday, November 26 · 11am - 2pm EST
12975 Fair Lakes Shopping Center Fairfax, VA 22033 United States
About the Event
Discover the art of working with acrylic and achieving a flawless CA finish in this engaging class. Unleash your creativity and craft unique, high-end pens that make perfect gifts or additions to your collection. Your class fee covers a pen hardware kit and an acrylic/hybrid blank for the pen body. Plus, as a bonus, all participants receive a 15% discount on store purchases made on the day of the class (some exclusions apply).
For safety, please come dressed appropriately for a woodworking class, with tight-fitting clothing and long hair secured away from your face. Additionally, you will be provided with industry-standard hearing protection and safety glasses to wear during equipment operation.
Please note that our store offers a wide range of woods, including cedar, aromatic cedar, and other products that may cause allergic reactions in a small number of individuals. We advise students to consider their personal health and reactions to these products before enrolling in any of our woodworking classes.
If you're looking for personalized instruction, we also offer 1-on-1 private sessions. Email us at
[email protected]
with your specific interests, and we'll design a 3-hour class tailored to your needs. Learn exactly what you want, at your own pace. Please note that not all topics can be covered in a single session, but we'll discuss this with you beforehand.
Our classes have limited capacity, allowing for individual attention. If you'd like to bring a friend, contact us to see if we can accommodate an additional student. Contact our store for more details and enrollment information.
Cookies with Santa at the Gainesville Store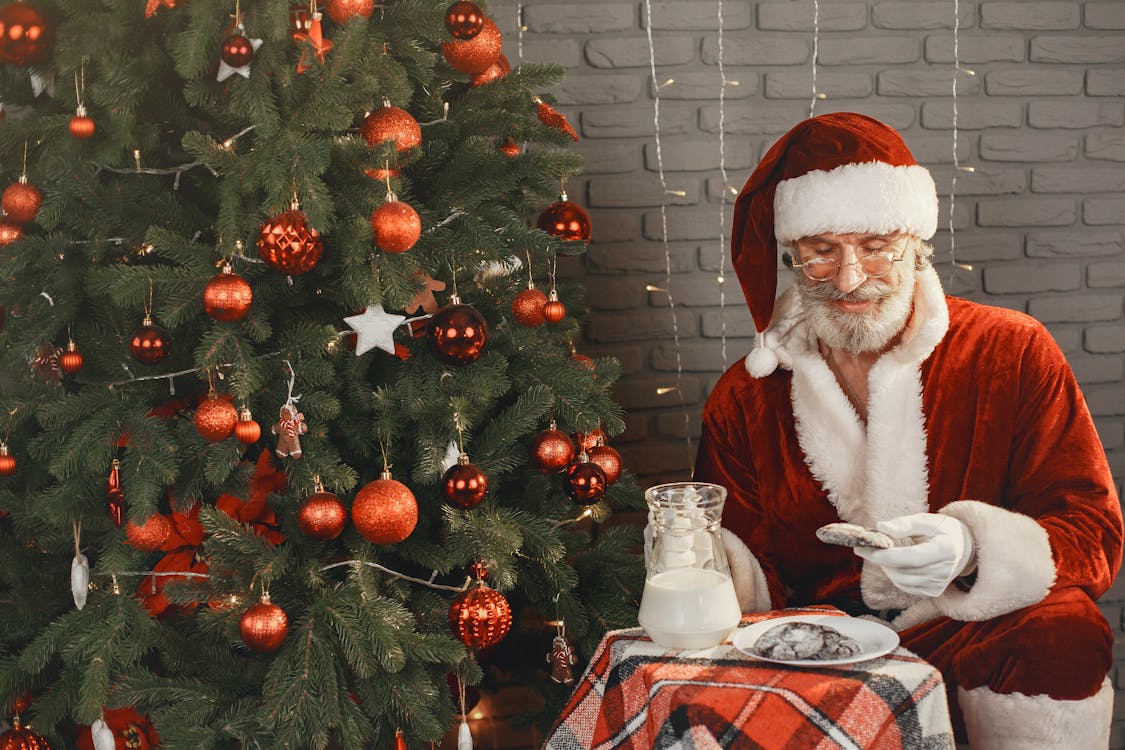 Sunday, November 26 · 1 - 2pm EST
6895 Wellington Road Gainesville, VA 20156 United States
About the Event
Hey there, families! We're excited to invite you to our special event at the Gainesville store - a chance to meet Santa and enjoy some delicious Christmas cookies! While the kids talk to Santa and take photos, parents can indulge in the festive treats and relax. Not only will everyone have a great time, but the ticket proceeds will go towards the Child Life Services at the Inova L.J. Murphy Children's Hospital. We only have a limited number of tickets available, so be sure to reserve your spot in advance. We can't wait to see you there!
Annual Lake Accotink Park Beaver Boogie Run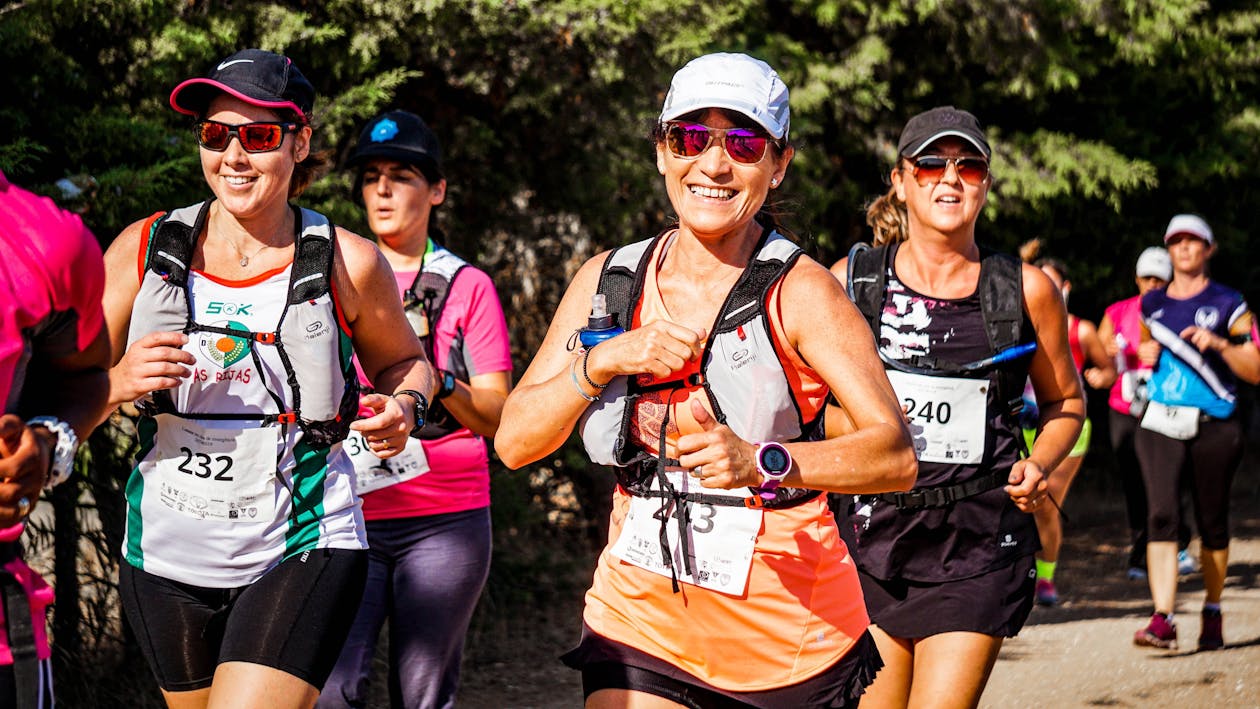 Sunday, November 26 · 8am - 1pm EST
500 Accotink Park Road Springfield, VA 22150 United States
About the Event
Join us for the Friends of Lake Accotink Park Beaver Boogie 5k Fun Run/Walk!
We are a non-profit program dedicated to protecting, restoring, preserving, and educating others about the natural, historical, and cultural resources of Lake Accotink Park.
Mark your calendars for November 26, 2023, for our first annual event. Packet pick-up opens at 8am, and the race begins at 10am at Lake Accotink Park in Springfield, VA.
By participating in this event, you will not only have a great time but also contribute to our organization's mission. As a certified 501(c)3, every donation goes directly towards supporting our projects and programs.
Join our community of dedicated volunteers who work tirelessly to improve the quality of life in the park. Whether it's monthly clean-ups, caring for the Pollinator Garden, or teaching classes, our volunteers make a positive impact.
Invite your friends, classmates, schools, neighbors, and colleagues to join us in making a difference at Lake Accotink Park. Let's come together to protect and enhance this beautiful oasis in our community.
Ice & Lights: The Winter Village at Cameron Run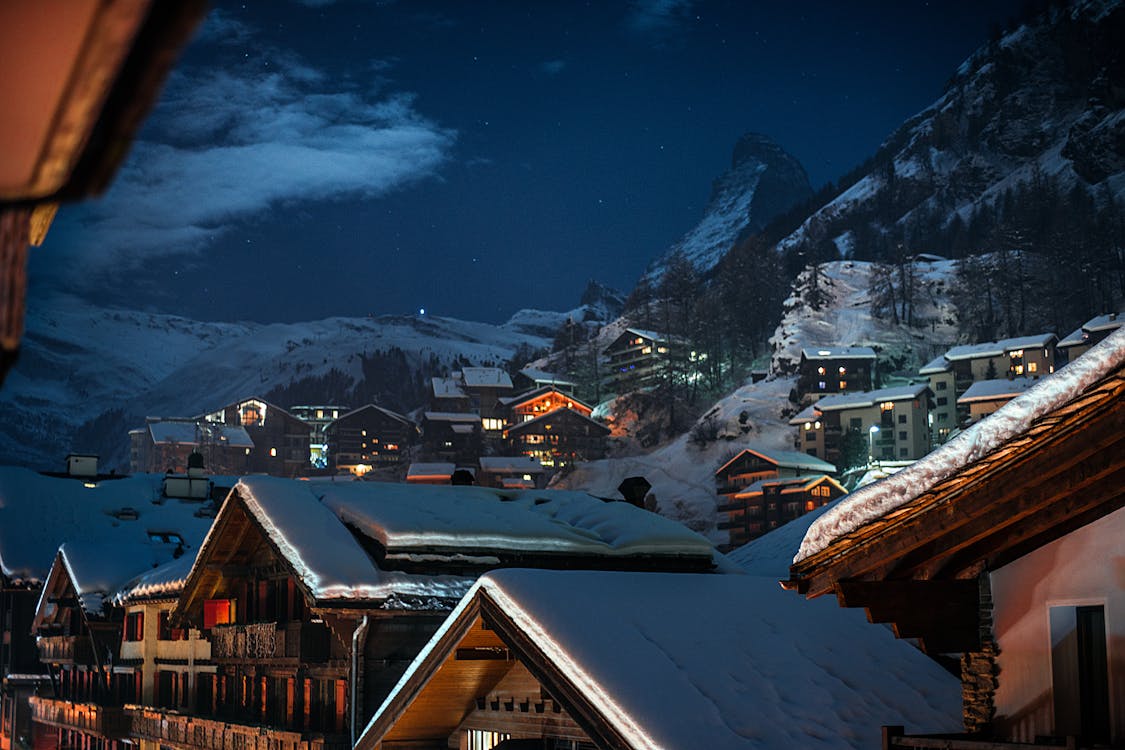 November 17, 2023 - January 1, 2024 5:00 PM to 10:00 PM
4001 Eisenhower Avenue
Alexandria, VA 22304
About the Event
The holiday cheer is definitely in the air, and to make the season even more special, we would like to extend an invitation for you and your family to join us for Sunday with Santa. We're beyond thrilled to offer a unique opportunity to capture the magic of the holidays with FREE photos alongside Santa Claus himself! Just imagine the look on your children's faces when they tell Santa what's on their Christmas wishlists and then snap a perfectly magical picture to take home. Be sure to register for this event as soon as possible to secure your spot and enjoy this enchanting experience with your loved ones.
Therefore, how will you celebrate Thanksgiving weekend in NOVA? Gather your family and start planning all the fun activities the area has to offer. Take a break from your busy life and explore all that this special season has in store. Let's go out of our way and make this Thanksgiving extraordinary! Pack some snacks, play some interactive games, take part in exciting events or just relax by the fireside – whatever it is that you choose to do, don't forget to reminisce on what you are thankful for. Embrace the spirit of giving and make sure to have loads of fun!
JACOBS & CO. REAL ESTATE, LLC.
12923 Fitzwater Dr. Nokesville, VA 20155
(703) 594-3800 | jacobsandco.com