Home Prices Soar in August - What Does This Mean for You?
Posted by Scott Jacobs, Broker on Monday, November 6, 2023 at 2:36:56 PM
By Scott Jacobs, Broker / November 6, 2023
Comment
Home Prices Soar in August - What Does This Mean for You?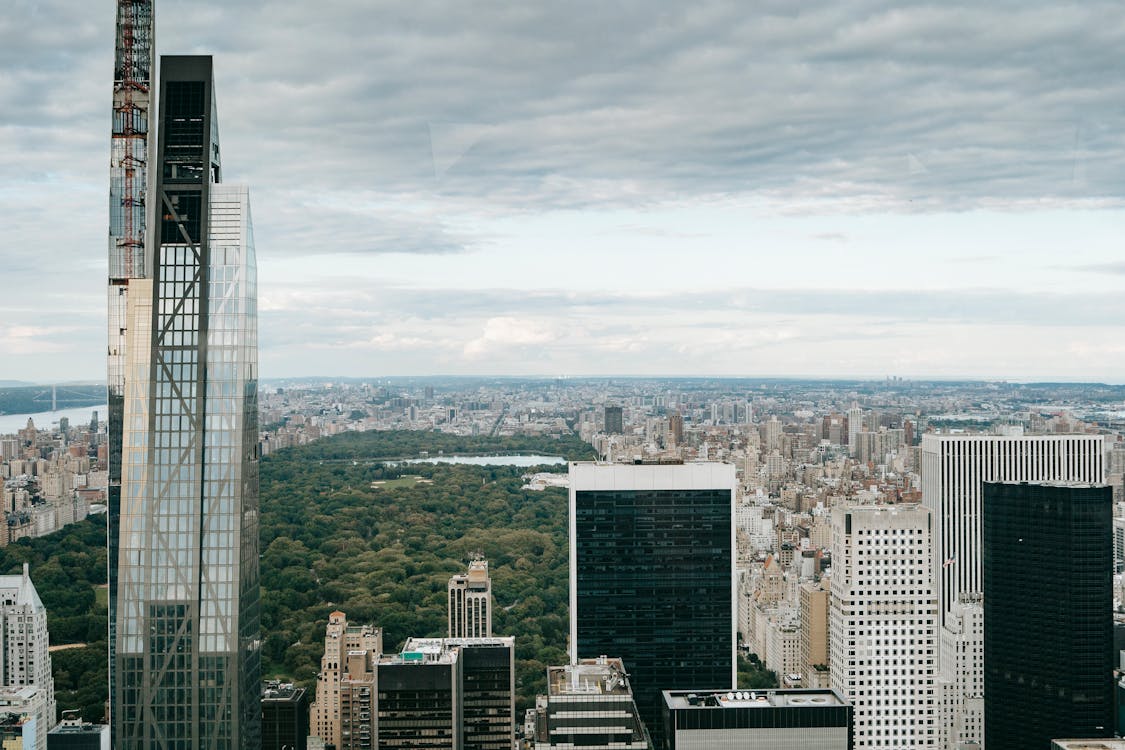 In a groundbreaking report, the Case-Shiller Index reveals that home prices in the U.S. have reached unparalleled levels. This index, which has been tracking home price data for 35 years, indicates that August saw the highest home prices in history.
The index provides three key data sets, including the National Home Price NSA Index, which covers all nine U.S. census divisions. This data shows a notable 2.6% year-over-year increase in home prices as of August 2023, surpassing the 1% increase seen in July. Moreover, the composite index now stands 0.4% higher than its previous peak in June 2022, and an impressive 6.4% higher than the low points of January 2023.
Additionally, the index offers detailed information on the 10 and 20 largest U.S. metropolitan areas, revealing significant home price growth in urban regions. In August, the 10-city composite showed a 3% year-over-year increase, while the 20-city composite showed a 2.2% increase.
Among the hot cities, Chicago takes the lead with the highest home price growth for the fourth consecutive month, with a 5% increase year over year. New York and Detroit follow closely with nearly matching home price spikes of almost 5% and 4.8%, respectively.
It's worth noting that, even before seasonal adjustment, most of the 20 metro areas studied showed home price growth on a monthly basis. Only Cleveland remained unchanged from July after seasonal adjustment.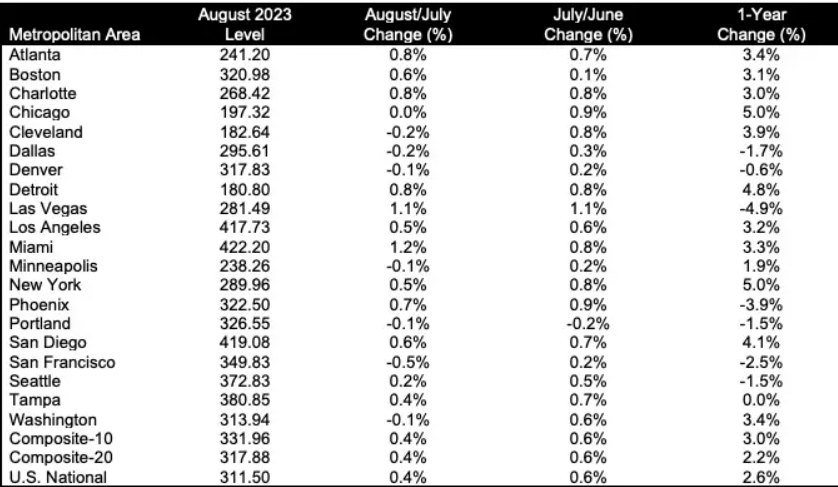 Craig J. Lazzara, managing director at S&P DJI, highlighted the significance of historically high home prices and regional disparities in growth. He stated that the National Composite, the 10-City Composite, and seven individual cities have reached their all-time price highs. This data indicates the highest home price levels in over 30 years, not only in major cities like New York and Boston, but also in metros nationwide.
However, regional differences are apparent, with the Midwest seeing a rise in prices and the West experiencing a slowdown due to previous unsustainable growth during the pandemic. Lazzara confirms that the Midwest remains the strongest region, followed by the Northeast, while the West and Southwest remain the weakest.
For real estate investors, it's important to note that regions with slower growth do not necessarily translate to lower home prices. The West, despite its slowdown, continues to have the most unaffordable housing market.
In conclusion, the Case-Shiller Index suggests that U.S. housing market growth shows no signs of slowing down. Despite rising interest rates, the market remains robust. Lazzara believes that unless there are significant economic setbacks, the current trends indicate a positive future for the housing market.
SCOTT JACOBS
(703) 346-5855
scottjacobsbroker.jacobsandco.com
JACOBS & CO. REAL ESTATE, LLC.
12923 Fitzwater Dr. Nokesville, VA 20155
(703) 594-3800 | jacobsandco.com