Investing Without Risk – How To Secure Sustainable Passive Income
Posted by Les Wall on Thursday, October 5, 2023 at 2:57:28 PM
By Les Wall / October 5, 2023
Comment
Investing Without Risk – How To Secure Sustainable Passive Income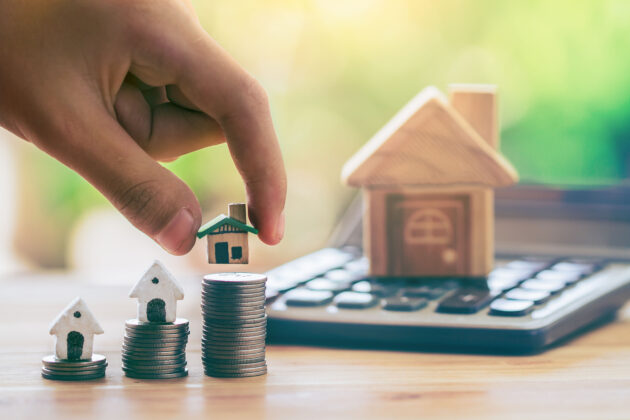 Calling all students of commercial and residential real estate investing! Brace yourselves, because the pandemic has completely shaken up the market.
With people working from home, mortgage rates hitting rock bottom, and a shortage of available homes, the housing market has become a wild roller coaster. But don't be discouraged – the competition remains fierce.
Meanwhile, commercial real estate developers have adapted their strategies to meet the demand for flexible workspaces and trendy live-work-play buildings.
So, is now the perfect time to jump into real estate investing? Absolutely! We'll show you how to earn passive income with just a $500 initial investment, while keeping your risks at a minimum.
Discover the Power of Passive Real Estate Income: A Path to Financial Freedom
Imagine earning money effortlessly, even while you sleep or relax on the beach. Passive income from real estate offers this incredible opportunity. With minimal effort, you can generate a stable source of income through rental properties and strategic investments.
Escape the endless cycle of working hard and never having enough time. Instead, build a diversified portfolio that works for you, providing a steady stream of income with little ongoing effort. Say goodbye to the stress of constant work and embrace a balanced life.
Passive income not only puts money in your bank account, but it also helps you pay off debts and ensures a financially secure retirement. Don't miss out on the chance to unlock the potential of passive real estate income and achieve financial freedom.
The Benefits of Real Estate Investing: Stability, Profitability, and More
Investing always involves risk, but real estate investments can be a smart and reliable choice. Here are some key advantages to consider:
#1. Cash flow:
Your real estate tenants generate income, providing you with a steady cash flow. As you pay down your mortgage, your cash flow increases over time.
#2. High returns: Real estate values tend to rise, so a well-chosen investment can lead to a healthy profit when you decide to sell. Increasing rents also boost your cash flow.
#3. Diversification: A diversified financial portfolio is essential for stability. By investing in real estate, you avoid putting all your eggs in one basket and protect yourself during economic downturns.
#4. Wealth building: Real estate tends to appreciate, so as you pay off your mortgage, your equity grows. This equity becomes part of your net worth, allowing you to build wealth.
#5. Inflation protection: Inflation may increase the cost of goods and services, but it also drives up home values and rents. This means your monthly income rises, serving as a hedge against rising costs.
#6. Tax advantages: Various expenses related to owning real estate, such as property taxes and mortgage interest, are tax deductible. Even if you sell your property at a profit, the capital gains tax rate is lower than income tax. Enjoy the benefits of low taxes!
Investing in real estate offers stability, profitability, and numerous advantages. Don't miss out on the potential opportunities it presents.
Key Factors That Impact Real Estate Market Volatility
Unraveling the ups and downs of the real estate market can be a complex task. Various factors come into play, some under the investor's control, while others are simply beyond their grasp. Let's delve into three pivotal factors that significantly influence market volatility.
#1. Unleashing Market Demand: The ebb and flow of demand have a profound impact on real estate prices. When demand skyrockets, prices follow suit. Conversely, in times of low demand, prices tend to drop, unless the supply is limited, creating a unique scenario. Deciphering the signs of the market can empower savvy investors to make strategic moves when the timing is right.
#2. Unveiling the Interest Rate Game: Interest rates are a vital cog in the wheel of consumer behavior. In the realm of real estate investing, higher interest rates translate into increased borrowing costs. However, this can also open doors to higher rental rates, potentially boosting returns.
#3. Decoding Economic Conditions: The health of the economy is inherently tied to the value of real estate. In sluggish or stagnant economic periods, the real estate market often mirrors these downtrends. Understanding this correlation can safeguard investors from unfavorable conditions.
Mastering the Art of Risk Mitigation in Real Estate Investment
Discover the secrets to minimizing investment risks and maximizing your rewards in real estate. Explore these expert strategies:
1. Diversify your portfolio: Safeguard your investments by spreading your money across a variety of options. Just like stepping cautiously on thin ice, diversification ensures your portfolio remains stable.
2. Expand across geographies: Don't limit yourself to local investments. With the power of the digital world at your fingertips, venture into new cities and emerging areas with promising job opportunities and population growth.
3. Stay ahead of market trends: Equip yourself with a deep understanding of market dynamics. Keep a close eye on interest rates, geopolitical events, and economic fluctuations to navigate the ever-changing real estate landscape.
4. Choose the right asset type: Different sub-asset classes perform differently in the real estate market. Opt for high-demand office spaces in commercial real estate for lower risks, while residential properties offer stability and quicker filling of vacancies.
By implementing these savvy strategies, you'll be on your way to minimizing investment risks and maximizing your real estate success.
Invest in Real Estate Without Volatility: Introducing Connect Invest
Ready to take your investing game to the next level? Connect Invest offers a revolutionary solution that allows you to earn passive income from real estate with as little as $500.
Say goodbye to worrying about risk - our experienced team has meticulously assessed each project to minimize any potential downsides. By diversifying your investment across multiple real estate projects and ensuring all loans are backed by real estate collateral, we've got you covered. Plus, our rates are fixed, so you won't be affected by market volatility.
When you invest in a short note, you're essentially supporting companies as they develop their projects. This low-risk investment provides a steady monthly income for a specified short term, with Connect Invest offering commitment periods as short as six months.
Getting started is simple - you just need to be 18 years old and a U.S. citizen or permanent resident. Once you create your Connect Invest account, you can choose from our flexible note terms of six, 12, or 24 months and start earning passive income right away.
The Wall Team
Angela Wall 661-492-7728
Les Wall 703-220-2277
www.thewallteam.jacobsandco.com
JACOBS & CO. REAL ESTATE, LLC.
12923 Fitzwater Dr. Nokesville, VA 20155
(703) 594-3800 | jacobsandco.com