Make the Most of August - 15 Exciting Events to Check Out in NOVA
Posted by Katie Wedge on Friday, August 4, 2023 at 3:39:23 PM
By Katie Wedge / August 4, 2023
Comment
Make the Most of August - 15 Exciting Events to Check Out in NOVA
Summer may be coming to a close, but the good times don't have to end just yet. With the August sun still shining, it's the perfect time to explore some of the exciting events happening around Northern Virginia. Whether you're into music, art, or just looking for a fun day out, there's something for everyone. So, why not let loose and dance the night away at a concert or stroll through one of DC's many art exhibits? With these 15 top-rated events, you'll be sure to make the most of your last few weeks of summer. Don't forget to bring a friend and soak up all NoVA has to offer!
#1. Moulin Rouge! The Musical
August 2–September 24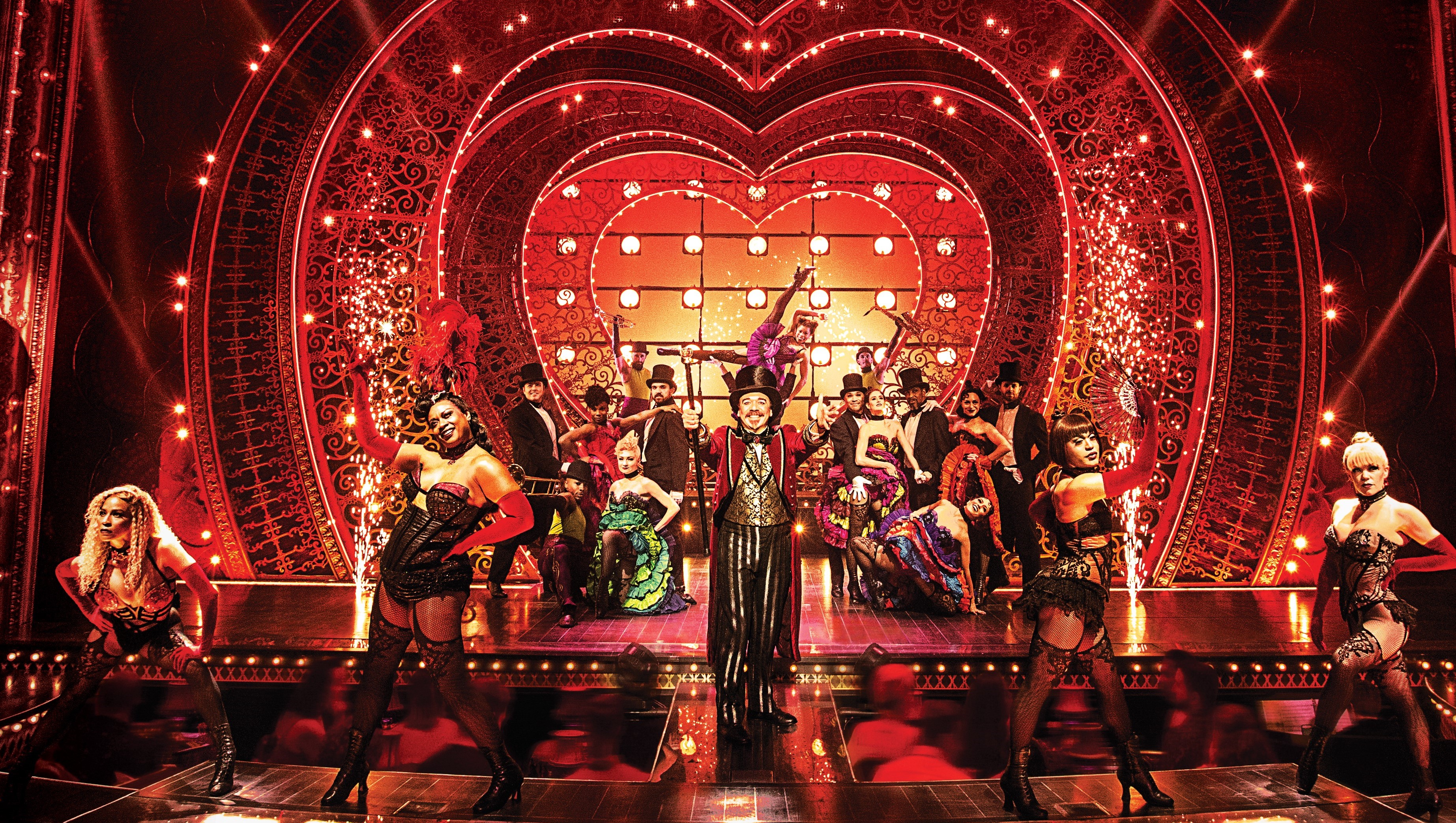 Get ready for an unforgettable night filled with glitz and glamour at the Kennedy Center's Moulin Rouge! The Musical. This romantic drama is brought to life with electrifying music and breathtaking choreography that will leave you in awe. From the dazzling costumes to the show-stopping performances, this is a true spectacle that shouldn't be missed. Whether you're a fan of musicals or just looking for a night out, this show is sure to leave you feeling entertained and inspired. So why not grab a ticket today and see the magic for yourself at the Kennedy Center?
#2. Karen Jonas and Bryan Elijah Smith
August 3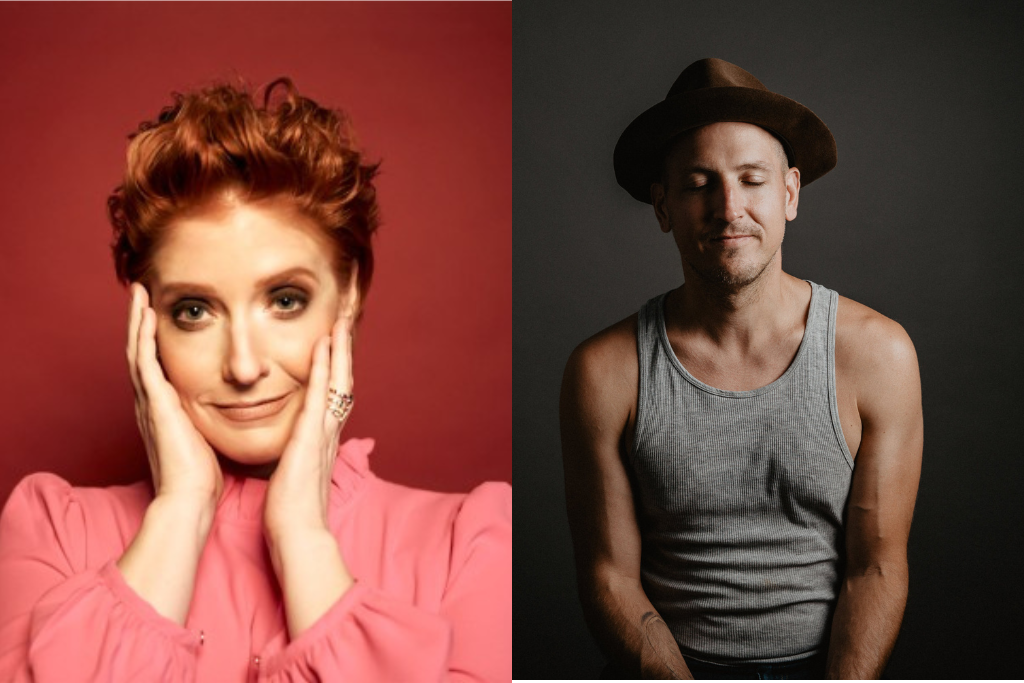 Virginia country singer Karen Jonas is bringing her signature alt-country style to the Jammin Java stage for the release of her latest album, The Restless. Known for her emotional and captivating story-telling lyrics, Jonas has won three Washington Area Music Awards for Best Country/Americana Artist. This tour promises to be no exception as she is joined on stage by the talented Virginia-based artist, Bryan Elijah Smith. With the anticipation of incredible music performances throughout the night, Jammin Java is where you want to be. Don't miss out on the opportunity to experience these amazing musicians live for only $15.
#3. Oak Ridge Boys
August 3
Are you a fan of classic country tunes? Don't miss out on the Oak Ridge Boys' Front Porch Singin' Tour, coming to Capital One Hall in Tyson's Corner! The Grammy-winning quartet will be performing their memorable hits, showcasing their talent and decades-long influence in the music scene. The Country Music Hall of Famers will bring their signature harmonies and lively energy to the stage, promising a night filled with entertainment and nostalgia. Starting at just $45, this is an opportunity you won't want to miss. So grab your cowboy boots and join the Oak Ridge Boys for an unforgettable evening of classic country music.
#4. Middleburg Sidewalk Sale
August 4–6
Take a break from the hustle and bustle of everyday life and escape to the charming and historic town of Middleburg. This picturesque town boasts an array of outdoor shopping experiences that will delight even the most discerning shopper. You'll love browsing the collections of Middleburg shops' ceramics, clothing, accessories, and home gifts. Whether you're looking to treat yourself to a new summer outfit or purchase a unique gift for a loved one, the many small Virginia businesses in Middleburg have got you covered. Best of all, this day trip won't put a dent in your wallet because admission to the town of Middleburg is free. So why not take a drive and spend an afternoon indulging in some retail therapy while supporting local businesses?
#5. The Bridges of Madison County
August 8–September 17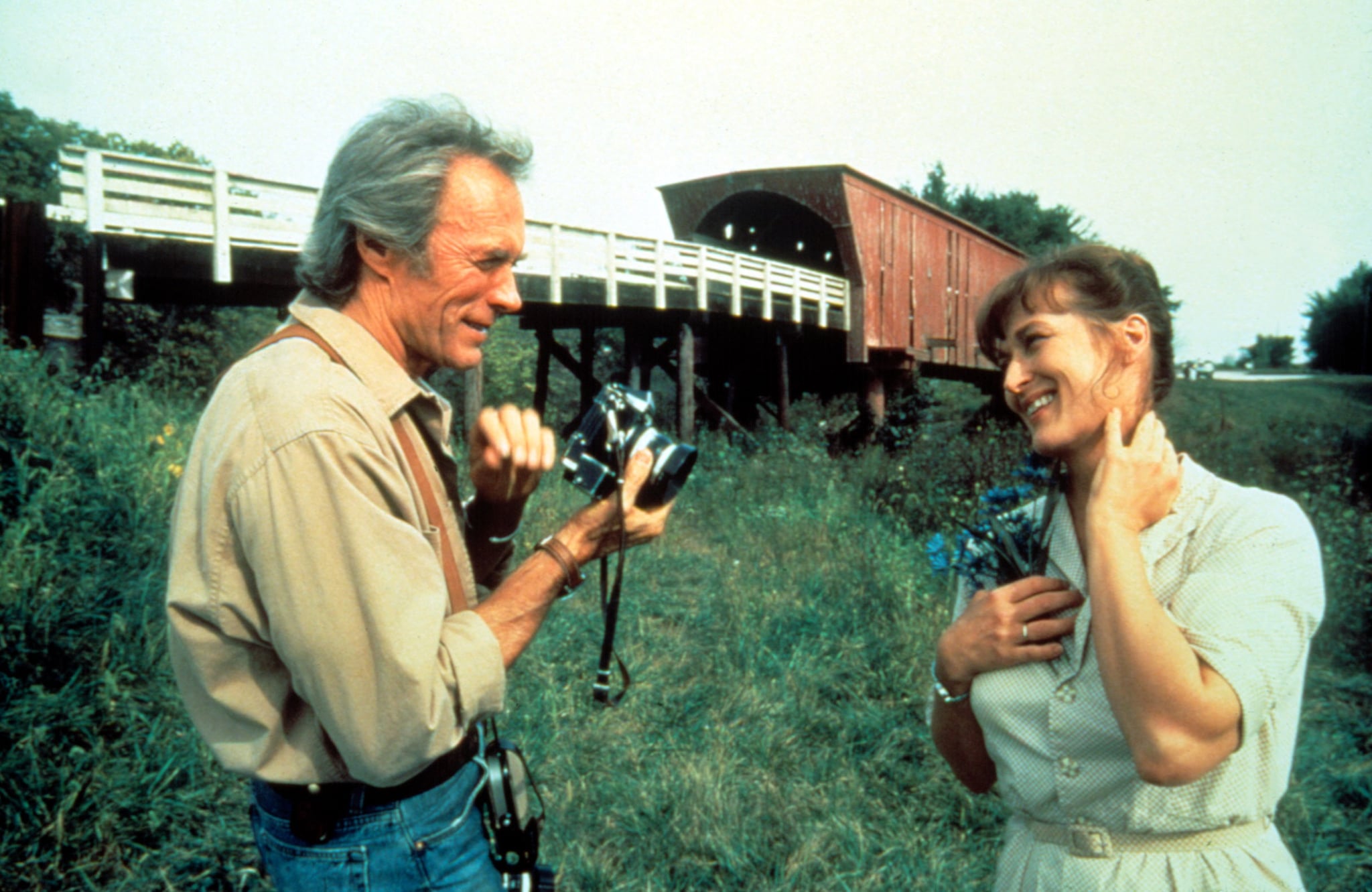 If you're looking for an enchanting and breathtaking theatrical experience, look no further than The Bridges of Madison County musical adaptation. Based on the beloved novel, this captivating story of romance and passion comes to life on stage, featuring a Tony Award-winning score that will leave you mesmerized. Be sure to catch this magical performance at Signature Theatre in Arlington, where you'll be swept away by the music and immersed in the heartwarming love story that has captured the hearts of so many. And with ticket prices still to be determined, there's no better time to plan your visit to this thrilling production.
#6. The Concert: A Tribute to ABBA
August 13
Get your dancing shoes ready and prepare to relive the magic of ABBA with an unforgettable tribute concert. Let loose and sing your heart out to some of the greatest hits of the '70s, like "Dancing Queen," "Take A Chance On Me," and "Gimme! Gimme! Gimme!" This event is perfect for anyone who loves to have fun and revel in the music of a bygone era. The Filene Center will be transformed into a pulsating dance floor, and the ABBA tribute group will bring the house down with their electrifying performance. Don't miss your chance to be a part of this incredible night - book your tickets now for an experience you won't forget!
#7. Bebel Gilberto
August 13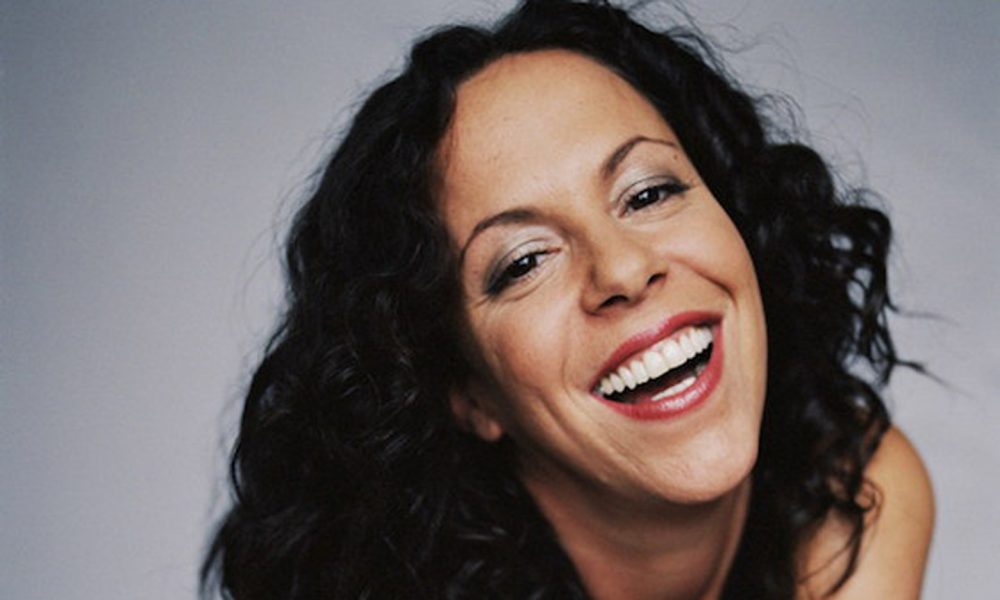 Get ready to experience the melodious voice of American-Brazilian singer Bebel Gilberto as she takes the stage to promote her latest album, João, at The Birchmere. This album is an ode to her late father, the legendary Grammy-Award-winning João Gilberto, and it promises to be a night filled with tender moments and musical artistry. With her four Grammy nominations and her signature bossa nova style that blends Brazilian rhythms with American jazz influences, Bebel knows how to captivate her audience. The Birchmere will be the perfect venue for this unforgettable event, where fans of Bebel can enjoy an intimate performance of some of her most personal and memorable songs. Don't miss out on this incredible musical performance for only $49.50!
#8. Ali Wong
August 14–19
If you're in the mood for a good laugh, Ali Wong's live comedy show at the Kennedy Center is not to be missed. As a celebrated comedian, writer, and actress, Wong has been making audiences roar with laughter for years. Her timeless deadpan humor has rightly earned her a place on Time magazine's prestigious list of 100 Most Influential People of 2023. With limited tickets available for this special one-week engagement, be sure to grab yours before they're gone. Just remember, Wong's show is intended for mature audiences only, so leave the kids at home and get ready to laugh yourself silly. The Kennedy Center is located at 2700 F St. NW in Washington, DC, with prices starting at $59. Don't let this one slip by!
#9. Crystal Bowersox
August 15
When Crystal Bowersox takes the stage at Jammin Java, the audience can expect a musical journey that defies categorization. The singer-songwriter brings her eclectic discography, drawing influences from folk-pop, classic rock, soul, blues, and country. As an American Idol finalist, Bowersox has proven her vocal prowess, and she's sure to impress with her powerful voice and unmatched stage presence. With tickets priced between $22 and $25, this is a show you won't want to miss. Jammin Java is the perfect venue for Bowersox's unique style, so head to 227 Maple Ave. E. in Vienna and prepare to be transported by her music.
#10. Arlington County Fair
August 16–20
It's that time of year again, folks! The Arlington County Fair is back and better than ever. Whether you're a local or just visiting, this fair has something for everyone. Carnival rides, shopping, and live music performances are just a few of the exciting attractions that await you. And let's not forget the delicious carnival food, with plenty of fried treats and sweets to satisfy your cravings. Be sure to head over to the Thomas Jefferson Community Center on 301 Second St. S., Arlington, for some family-friendly fun. Best of all, admission is free! Don't miss out on this annual event that promises to be a blast.
#11. Lionel Richie and Earth, Wind & Fire
August 18
If you're a fan of pop music legends, then you won't want to miss Lionel Richie's Sing a Song All Night Long Tour. The man behind hits like "Hello" and "All Night Long" is bringing his musical talents to the Capital One Arena in Washington, DC for a night to remember. But that's not all - Richie is teaming up with the iconic Earth, Wind & Fire for a concert experience that you won't want to miss. Together, these two legendary acts are sure to put on a performance that will go down in music history. With tickets starting at just $29, this is an opportunity you don't want to pass up. So mark your calendars and get ready for a night of amazing pop music!
#12. Nickelback
August 26
Are you ready to rock out with the iconic Nickelback? The band is on tour and coming to town to play some of your favorite hits like "How You Remind Me" and "Far Away." Don't miss out on the chance to catch them performing live at Jiffy Lube Live. And, if that's not enough to get you excited, country artists Brantley Gilbert and Josh Ross will also be there to kick off the night. Come unleash your inner rock star and sing along to all the hits, including those from their latest album, Get Rollin'. Tickets start at just $46, so grab yours now and get ready for an unforgettable night of music.
#13. Around the World Cultural Food Festival
August 26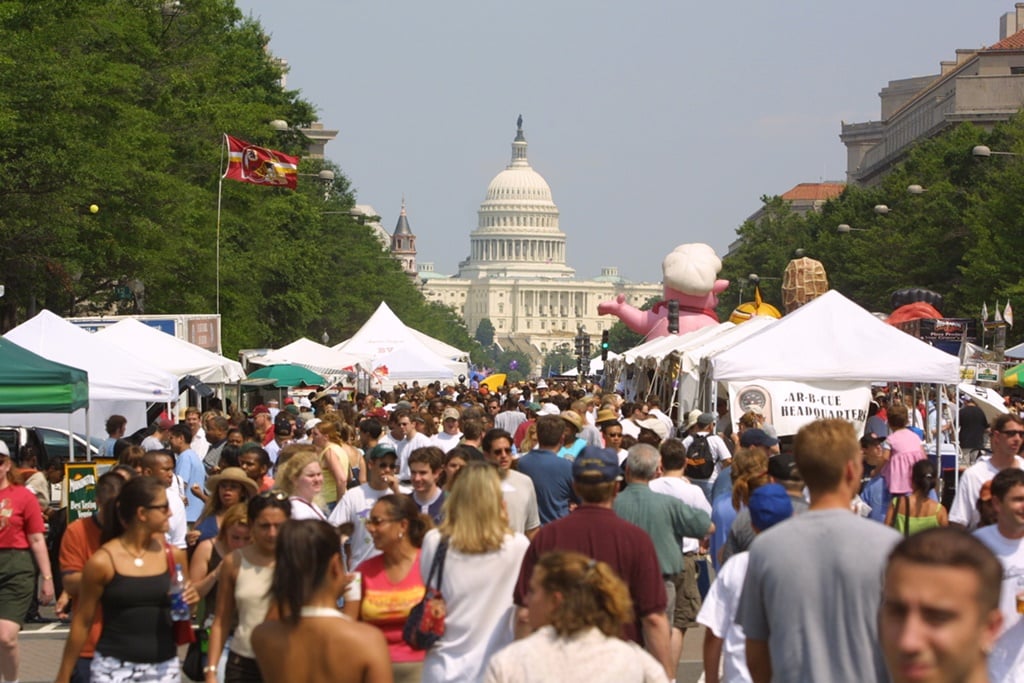 Come one, come all to the Alexandria waterfront for an afternoon of culinary exploration and cultural festivities! Get ready to experience a diverse range of global tastes from all around the world as each participating restaurant represents one country. And that's not all – while you're devouring your delicious international cuisine, be sure to catch an international musical or dance performance or check out the global fashion show. The fun is happening at Oronoco Bay Park, located at 100 Madison St. in Alexandria. Plus, admission to this exciting event is completely free! Don't miss out on this amazing opportunity to broaden your horizons and enjoy a fun-filled day of celebration.
#14. Philip Guston Now
Through August 27
Attention all art enthusiasts! Come explore the vibrant 50-year career of modern artist Philip Guston at the National Gallery of Art's Philip Guston Now exhibit. Get ready to be amazed by over 150 paintings and drawings that showcase Guston's range of artistic styles. From the bold muralism of the 1930s to the expressive abstraction of the 1950s and 60s, all the way to his signature figuration of the 1970s and 80s, Guston's work invites you to experience a visual journey of his evolution as an artist. Make your way to the National Gallery of Art's East Building on Fourth St. and Constitution Ave. NW in Washington, DC to explore this exciting exhibit, and best of all, it's completely free!
#15. Many Wests: Artists Shape an American Idea
Through January 14, 2024
Are you looking for an exhibit that sheds light on the many diverse perspectives that have shaped American culture? Look no further than Many Wests: Artists Shape an American Idea at the Smithsonian American Art Museum. This exhibit features the work of 48 modern and contemporary artists, showcasing a variety of mediums and a plethora of views on the U.S. From Black, Indigenous, Asian American, Latino, and LGBTQ+ voices, you'll gain a deeper appreciation for the many historical narratives that have impacted American society. Best of all? Admission is free! Head on over to the Smithsonian American Art Museum on Eighth and G streets NW in Washington, DC to explore this thought-provoking exhibit.
Summer is not over yet - the best month of August is here. If you're a Virginia resident, then it's time for you to get out and explore all the exciting events NOVA has to offer. Let yourself relax and take advantage of these fun experiences before fall rolls around. There are still special moments to be made this summer, and what better time than now? So grab some friends, make some plans, and make the most of August! These 15 events in Northern Virginia are worth checking out if you're looking for an exciting end-of-summer escapade. Be sure to show up early and prepare with your sunscreen so that you can fully enjoy everything each event offers!
KATIE WEDGE
(571) 517-2012
katie.jacobsandco.com
JACOBS & CO. REAL ESTATE, LLC.
12923 Fitzwater Dr. Nokesville, VA 20155
(703) 594-3800 | jacobsandco.com