Navigating the Home Selling Process Week-by-Week—A Guide for First Time Home Sellers
Posted by Nora Lopez on Thursday, August 17, 2023 at 1:48:35 PM
By Nora Lopez / August 17, 2023
Comment
Navigating the Home Selling Process Week-by-Week—A Guide for First Time Home Sellers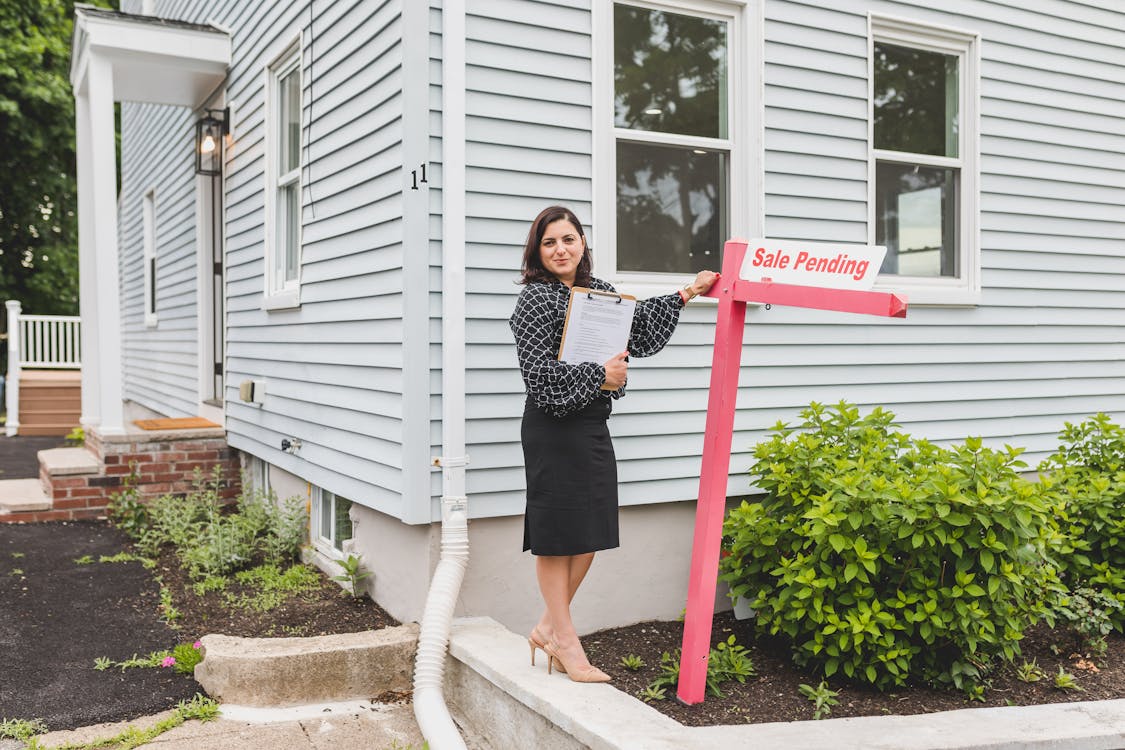 Congratulations on deciding to sell your home! You've likely put in a lot of effort to make it ready for potential buyers, and now it's time to take the next step. Once your agent lists your home, what should you expect next? Well, that's not always an easy question to answer, but fear not! We've talked to real estate professionals to give you a week-by-week guide of what you can expect as your home sits on the market. From the first few days after listing to weeks down the road, we'll cover what to expect and how to handle any bumps in the road. Selling your home can be an unpredictable journey, but we're here to help guide you along the way.
Selling a house can be an intimidating process, but with the right knowledge it doesn't have to be. We've created this guide to provide insight into what life looks like when selling your home from week one through closing day. In this post, we'll dive into how long days on market (DOM) typically take and offer tips for making sure each step of the process goes as smoothly as possible. So whether you're a first-time homeowner or a seasoned real estate veteran, get ready - we're about to walk you through everything there is to know about successfully marketing and selling your property!
Preparing for the Market - What you should do before listing
Before listing your property on the market, there are a few key steps you should take to ensure a smooth and successful process. First, consider hiring a professional real estate agent who can provide valuable insights and guidance throughout the selling journey. Next, make any necessary repairs or upgrades to improve the overall appearance and appeal of your property. Declutter and depersonalize your home to allow potential buyers to envision themselves living there. Finally, conduct research on comparable properties in your area to determine a fair and competitive listing price. Taking these steps can help increase the chances of a successful sale and maximize your return on investment.
Week 1 - Pricing your home appropriately and marketing to prospective buyers
When it comes to selling your home, one of the most important aspects is pricing it appropriately and effectively marketing it to potential buyers. Finding the perfect balance between these two is crucial in attracting serious buyers while still obtaining a fair price for your property. By pricing your home too high, you could risk pushing away potential buyers and allowing your property to languish on the market for too long. On the other hand, pricing it too low could leave money on the table and prevent you from realizing the true value of your home. Marketing your property through various channels such as online listings, social media, and open houses can also help you reach a broader audience and increase the chances of finding the perfect buyer for your home.
Week 2 - Negotiating offers and preparing for inspections
Negotiating offers and preparing for inspections are crucial steps in the home buying process. These steps require careful consideration and attention to detail. When negotiating offers, it is important to know your budget and have a good understanding of the current real estate market. This will allow you to make a competitive offer that is both fair and reasonable. As far as inspections go, it is crucial to thoroughly examine the home for any potential issues before making a final decision. This includes checking the plumbing, electrical, and HVAC systems, as well as the roof, foundation, and exterior. By being diligent during the negotiation and inspection phase, you can ensure a smooth and successful home buying experience.
Week 3 - Handling unexpected issues that arise during the inspection process and making adjustments to the sale
When it comes to the home inspection process, unexpected issues can arise at any moment. It can be frustrating and discouraging, but it's important to remember that handling these issues is a normal part of the home buying process. Rather than getting bogged down by the negative aspects, it's crucial to make the necessary adjustments to the sale. This could mean renegotiating the terms of the contract or finding a solution to fix the issue before closing. While it may require extra time and effort, staying calm and level-headed throughout the process will ultimately ensure a successful home buying experience.
Week 4 - Finalizing paperwork and closing on your home successfully
After weeks, or even months, of searching for the perfect home, it's time to finalize the paperwork and close the deal. This can be an exciting and nerve-wracking experience all at once, but with the right preparation, you can successfully close on your new home. Be sure to review all documents carefully and ask any questions you may have. Don't hesitate to seek advice from your real estate agent or a lawyer if something doesn't seem right. Once everything is in order, it's time to sign on the dotted line and officially become a homeowner. Congratulations on reaching this important milestone!
Post-Sale - Tips for staying organized after the house is sold
Saying goodbye to a beloved home can be an emotional experience. But once the sale has been finalized and you've handed over the keys, it's time to focus on the next step: staying organized. While it can be tempting to let things slide now that you've moved out, staying on top of post-sale tasks can save you time and money in the long run. From canceling utilities in a timely manner to keeping track of important paperwork, there are a number of easy-to-implement tips that can help streamline the post-sale process. By taking a proactive approach and staying organized, you can ensure a smooth transition into your new living space and minimize stress during this exciting time.
Selling a home can be a stressful process and requires thorough preparation. With the right steps taken, you can help ensure that your listing goes smoothly and you have a successful outcome at the end. Before putting your home on the market, it's important to gather documents, declutter, and make any necessary repairs or renovations. Additionally, spending quality time in stage one marketing is essential for getting potential buyers interested in the property. Once offers have started rolling in, you should remain focused on negotiating offers and getting through inspections with as little issues as possible. Once everything is finalized – like paperwork and closing costs – the sale will be complete. After you successfully sell your house, take some time to keep track of important documents and ensure that all information is arranged in an organized manner. Overall, following these guidelines will lead you to a worry-free selling experience so that you can properly move forward with your life.
NORA LOPEZ
FB: Nora Lopez Real Estate
JACOBS & CO. REAL ESTATE, LLC.
12923 Fitzwater Dr. Nokesville, VA 20155
(703) 594-3800 | jacobsandco.com