Network Like a Boss – 10 Witty Tips To Get You Connected
Posted by Scott Jacobs, Broker on Tuesday, June 20, 2023 at 10:02:54 AM
By Scott Jacobs, Broker / June 20, 2023
Comment
Network Like a Boss – 10 Witty Tips To Get You Connected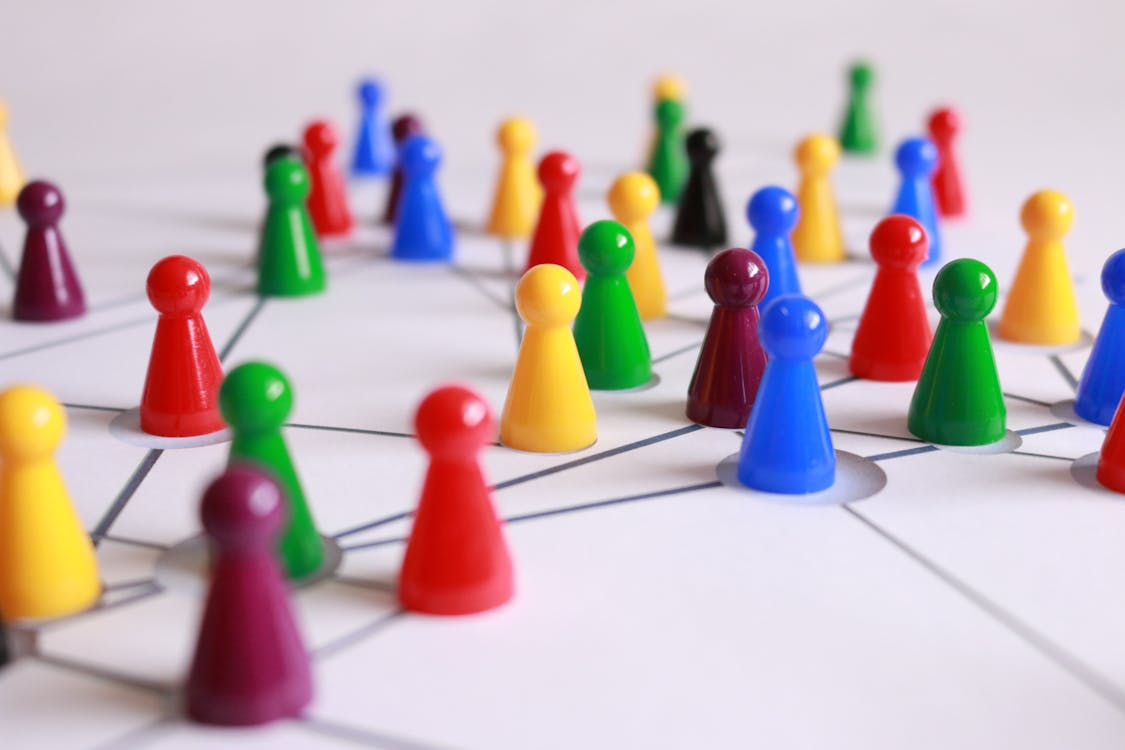 We all know how important networking can be to expanding our professional reach and achieving success – but many of us still struggle with the idea, not quite sure what to do or where to start. Don't worry – we've got your back! In this blog post, you'll find 10 witty tips to help you up your networking game so that you can connect with the right people effortlessly. You don't have to be an expert or have years of experience under your belt; follow these simple rules and it won't take long before you're ready to embrace every opportunity that comes knocking at your door!
Let's Get Started!
#1. Be a Proactive Pro: Prepare Ahead
Get ahead of the game by scheduling your interviews well in advance and taking the time to prepare ahead of time. Make sure your resume is polished and error-free before printing it out and packing it with you along with your savvy business cards. Don't forget to organize yourself with a system in place to stay on top of the job hunt. After all, preparation is key to landing that dream job!
#2. Make a Stellar First Impression
Don't underestimate the power of a strong first impression. Always stand up when introducing yourself, and if you have a nametag, flaunt it! Seal the deal with a firm handshake and direct eye contact. Remember, first impressions can leave a lasting impact, so make it a good one.
#3. Ready, Set, Pitch: Be Prepared to Sell Yourself Anytime, Anywhere
Don't be caught off guard when opportunity knocks! Be ready to showcase your unique strengths and skills anywhere and anytime. Keep a 30-second commercial ready and rehearsed to make a memorable impression. Get your pitch perfect and watch the opportunities come rolling in!
#4. Pop the conversation bubble: Ask and Listen
Ready to network like a pro? It all starts with the art of asking great questions and actually listening to the answers. Forget the stiff monologue and start a conversation - open-ended questions work wonders. Pro tip: networking isn't about collecting a bunch of business cards, it's about building solid relationships. Make sure your new connections know that you value their experiences and their perspective.
#5. Get Wise - Network and Seek Advice Like A Pro
Seeking help from someone who has gone through the same experience as you can be a game-changer. The person you're networking with might have been a college student too. So, why not ask for their advice? As they say, asking never hurts. Plus, people generally enjoy being asked for help - it makes them feel valued. Be upfront when you connect with them that you aren't expecting them to have a job for you but are rather seeking information and advice. Go on, make that connection!
#6. Boost Your Online Visibility
In today's digital age, expanding your network online is crucial for career growth. Platforms like LinkedIn, Twitter, blogs and other social media sites are goldmines for insider info on your chosen career path. Not only that, but they are also great places to connect with people and professional organizations. By keeping an active profile on these sites, you'll always be in-the-know about current hiring trends and job leads. Let's give your online presence a boost and make your networking skills shine!
#7. Keep Your Digital Footprint in Check
In this age of online networking, it pays to stay mindful of how you present yourself on the internet. You never know when potential employers might be browsing through your social media profiles. Ensure an impeccable online image by privatizing your social media accounts and deleting any questionable content like unfavorable blog posts, unsavory comments, or inappropriate photos and applications. Do yourself a favor by Googling your own name to see what pops up and tweak your privacy settings accordingly. A little effort now can save you a lot of grief later on!
#8. Get the Inside Scoop: Research Your Future Employer
Don't be caught off guard during a job interview, do your homework! By doing a little digging beforehand, you'll be able to ask smart questions and gain valuable insights into the company culture and mission. Impress your interviewer with your interest and knowledge, and increase your chances of landing the job.
#9. Don't Ghost Your Network: Keep in Touch!
Your networking game doesn't end after the event. Don't let your connections fizzle out after a career event or job fair. Swap contact details and keep in touch. Nurturing your network is crucial for maintaining relationships and preserving those valuable connections. Be sure to trade contact info and FOLLOW UP! This keeps the connections alive and well. On LinkedIn? Personalize your invite and remind 'em where you met. You'll be glad you kept in touch!
#10. Nurture Your Network and Make it Thrive
Your network is no mere houseplant- it requires constant attention and care. Even after you've secured a sweet job, it's vital to keep growing your web of connections. Who knows when you'll need their help in the future? Don't forget that the key to cracking that "hidden job market" lies in networking. So, ditch the abandonment plan and keep your relationships strong. Oh, and don't forget to follow up promptly on the intel your contacts pass to you- it could be your golden ticket to success.
Networking can be both an overwhelming and empowering experience. With the right attitude, tools, and tactics, however, it can take a few hours to start seeing effective returns. Remember that networking shouldn't feel like a chore – it should be an enjoyable process. Take the time to get to know people in various networks and sectors or outside your circle of contacts. Don't be afraid to take risks and see how far you can go. By following the ten tips discussed above, you will be well on your way to becoming a networking genius! Show yourself some kindness during this process; self-care is just as important as anything else you do while trying to build your network. Good luck!
SCOTT JACOBS
(703) 346-5855
scottjacobsbroker.jacobsandco.com
JACOBS & CO. REAL ESTATE, LLC.
12923 Fitzwater Dr. Nokesville, VA 20155
(703) 594-3800 | jacobsandco.com