Real Estate's Best Kept Secret - An Insider's Guide to Assumable Mortgages
Posted by Melissa Case on Monday, November 6, 2023 at 2:12:38 PM
By Melissa Case / November 6, 2023
Comment
Real Estate's Best Kept Secret - An Insider's Guide to Assumable Mortgages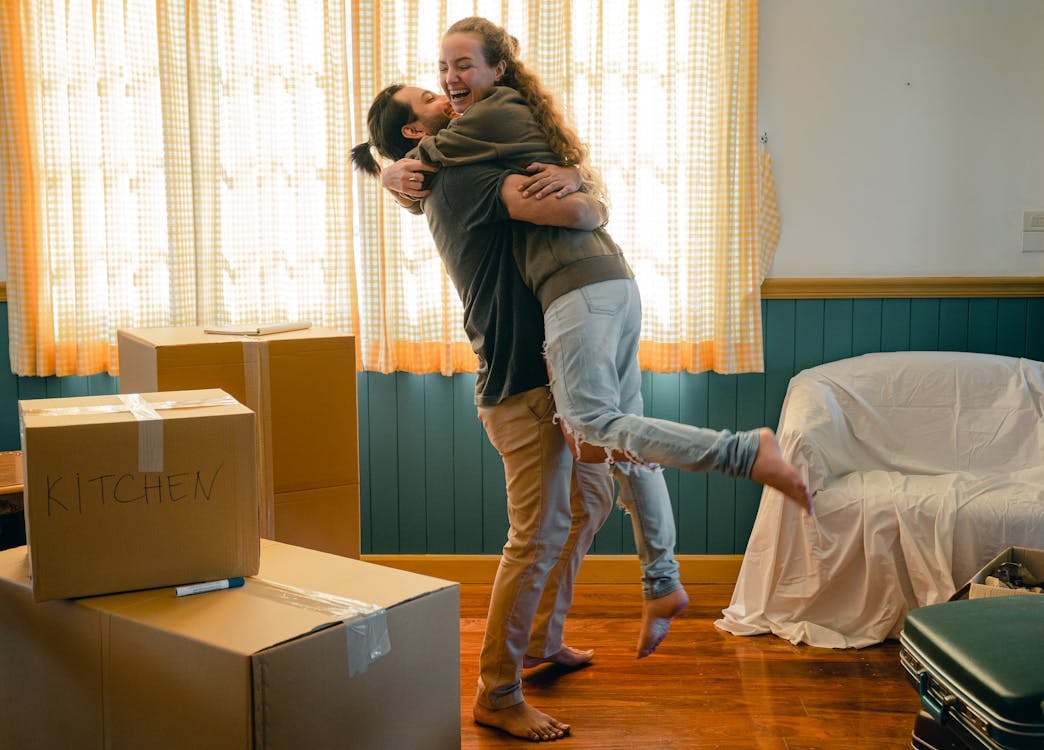 Housing is a major expense for most Americans. But what if we told you there's a way to offset living expenses, build equity, and earn rental income all at once? Enter house hacking.
House hacking
is a game-changer for new real estate investors. Not only can you refine your strategy while living cheaper, but you can also scale your portfolio over time. However, finding deals in today's market is no easy task. Low inventory and high interest rates are making it tough to find cash flow opportunities. That's where assumable mortgages come in.
Assumable mortgages are the best-kept secret in real estate circles. They allow house hackers to lock in interest rates as low as 2%, giving them more buying power than ever before.
But what exactly are assumable mortgages, and how do they work? Assuming a mortgage means taking over an existing loan, rather than getting a new one when you buy a house. Government-backed loans like FHA and VA loans are assumable, and there are millions of them out there. In fact, a third of the loans originated in 2020 and 2021 are eligible for assumption today.
Here's how it works:
when you assume a mortgage, you become responsible for the remaining loan balance, taking over the seller's monthly payments and keeping the existing interest rate. To do this, you'll need to buy out the seller's equity in the property. By doing so, you can secure a low interest rate and save a substantial amount of money over time.
Not all mortgages are assumable, but government-backed loans are. FHA, VA, and USDA loans are all eligible, as long as you meet the requirements. Conventional loans usually have a due-on-sale clause, meaning the loan must be paid off when the property is sold.
So, why should house hackers capitalize on assumable mortgages? For starters, it increases mortgage eligibility since you'll be occupying the property as your primary residence. Additionally, assumable mortgages offer lower interest rates compared to today's market. With significant savings on monthly payments, you can easily turn your property into a cash-flowing asset.
Ready to take advantage of assumable mortgages and unlock the full potential of house hacking? Crunch the numbers and see how much you can save based on the blended rate of the two loans. It's time to revolutionize your real estate investment portfolio.
Discover the Hidden Cash Flow Opportunities of Assumable Mortgages
Cash flow
is a rare gem for investors, but those who bought properties during low interest rate periods seemed like investment geniuses. The secret? Assumable mortgages paired with lower interest rates and higher down payments can boost your cash flow now and in the future. You can live for free or put extra money in your pocket while living in the property.
The real wealth snowball starts when you move to your next property. Rent out the space you previously occupied to earn even more money. Whether it's an extra unit, in-law suite, ADU, or spare bedroom, you can make the most of your investment.
So why isn't everyone jumping on the assumable mortgage bandwagon? Well, finding one on your own is a challenge. Plus, the assumption process is a major hurdle if you do find a home with an assumable mortgage.
But fear not, house hackers! There is a solution.
Roam,
a platform specifically designed to help buyers find homes with assumable mortgages, is here to simplify the process. No more searching through public records or relying on real estate sites. With Roam, finding an assumable mortgage is now easy and hassle-free.
And it doesn't stop there. Roam also streamlines the loan assumption process. With their help, you don't have to worry about unfamiliarity, lack of incentive for mortgage servicers, or overwhelming paperwork. For a small fee, Roam takes care of all the details and ensures a smooth transaction.
Assumable mortgages are a powerful tool for house hackers and real estate investors. While not every home has one, the potential benefits are worth considering. So, as you embark on your real estate journey, weigh your options and ask yourself: Are the potential rewards worth the effort?
MELISSA CASE
703-899-6583
melissacase.jacobsandco.com
JACOBS & CO. REAL ESTATE, LLC.
12923 Fitzwater Dr. Nokesville, VA 20155
(703) 594-3800 | jacobsandco.com