Relaxing and Fun August Weekend in NOVA – The Best Things to See and Do!
Posted by Scott Jacobs, Broker on Wednesday, August 9, 2023 at 8:41:32 AM
By Scott Jacobs, Broker / August 9, 2023
Comment
Relaxing and Fun August Weekend in NOVA – The Best Things to See and Do!
Searching for the perfect August weekend getaway that combines relaxation and fun? Look no further than Northern Virginia! NOVA is known for its diverse attractions and beautiful scenery, scattered with historical landmarks, boutiques full of unique finds, and plenty of outdoor adventures. From activities like wine tasting to quaint walks in cute neighborhoods there's something here for everyone – this August weekend has all you need for a memorable escape! Whether you're looking to sightsee or just have some fun with friends or family, we've got you covered on what to see and do in NOVA. So grab your sunglasses, kick off your shoes and let's start exploring – it'll be an unforgettable summer excursion!
Music on Main with Britton James at Denim & Pearls
August 18 Fri at 6:00PM - 9:00PM
29 Main Street Warrenton 20186
Looking for a perfect night out with your friends and family? Come join us at Denim & Pearls for a musical evening with Britton James! Britton is known for his mesmerizing performances that bring a unique blend of raw emotion and energy. We're thrilled to have him perform live on our street patio from 6-9 PM. You can sip on your favourite cocktail, tap your feet and sway to the electrifying tunes. So, grab your loved ones and come celebrate life with some great music, good food, and an unforgettable experience. We can't wait to see you there!
Ash & Elm 2023 Summer Intensive
Friday, August 18 · 10:30am - 5pm EDT
All That & Jazz! 5119 Waterway Drive Dumfries, VA 22025 United States
About the Event
Get ready to move and groove with Ash & Elm's Summer Intensive! On August 18th, we're hosting our first intensive and we can't wait for you to join us. From 10:30a-5p, you'll have the opportunity to take classes in conditioning and health, contemporary and ballet technique, improv and composition, as well as company repertoire. Whether you're a beginner or an experienced dancer, our intensive is open to ages 10 and up. Early bird pricing is available at $175 until August 1st, with the regular price at $200. Don't miss out on this exciting opportunity to train with some of the best dancers around. We can't wait to see you there!
3 Point Adult Contest!
Friday, August 18 · 4 - 5:30pm EDT
8300 Sudley Rd 8300 Sudley Road Manassas, VA 20109 United States
About the Event
Here's your chance to show off your skills and take part in the March Madness! The competition is open to everyone aged 11 and up, with only 30 spots available for the adult category. You will have only 30 seconds to shoot three pointers from various locations. Our DJ will keep you engaged and pumped up throughout the competition. As an added bonus, there are three exciting prizes up for grabs: a $150 Foot Locker gift card for the first-place winner, a $100 Snipes gift card for the second-place winner, and a $50 JD Sports gift card for the third-place winner. Don't wait any longer- register today to be a part of this exciting event! The contest will take place at the Manassas Mall on the At Home Court, and participants must sign in at 3:30.
Black Belt Boot Camp: August 18th and 19th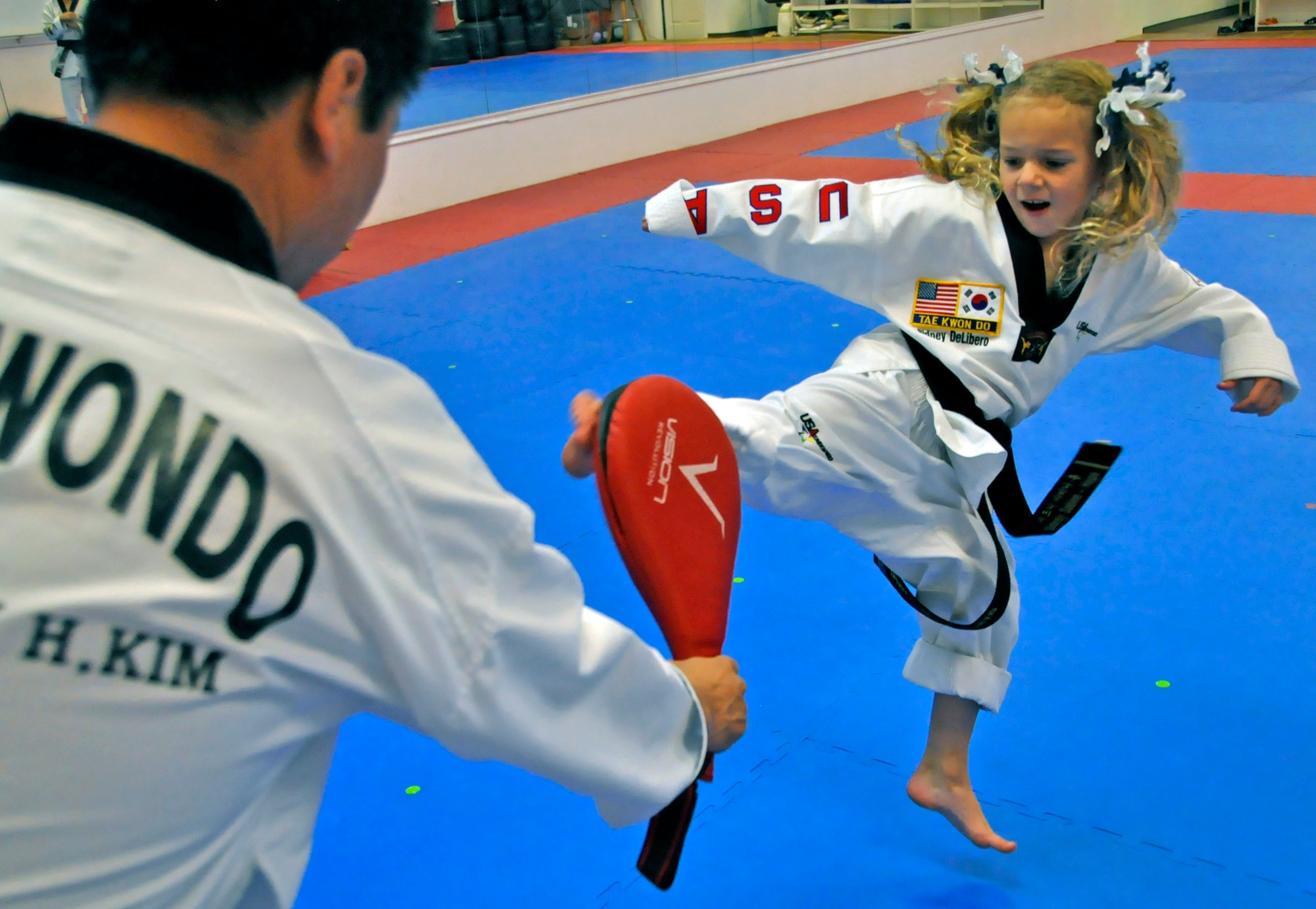 August 18 · 5pm - August 19 · 1:30pm EDT
9223 Sudley Rd 9223 Sudley Road Old Town Manassas, VA 20110 United States
About the Event
Attention all advance students! It's time to mark your calendars for the quarterly training event aimed at challenging, inspiring, and assessing your progress toward Black Belt Excellence. This event is not to be missed, and we encourage you to register as soon as possible. It's important to note that attending this event doesn't guarantee a new rank, as it's normal to attend 2 to 4 boot camps before advancing to brown or red belt levels. For our Junior Black Belts, attending a minimum of 4 boot camps is required. This event is for members only, and we have two dates to choose from: Friday, from 5:00pm-8:00pm for Youth & Teens at Manassas, Woodbridge & Gainesville locations, and Saturday, from 8:00am-1:00pm for Adults at Woodbridge Location. Don't miss out on this opportunity to hone your skills, connect with other students, and progress toward your martial arts goals! Register now!
PWCAC-DST Crab Festival 2023
Saturday, August 19 · 3 - 7pm EDT
The Winery at Sunshine Ridge Farm 15850 Sunshine Ridge Lane Gainesville, VA 20155 United States
About the Event
Get ready for the First Annual Crab Festival hosted by the Prince William County Alumnae Chapter of Delta Sigma Theta Sorority Inc. on August 19, 2023, from 3-7PM! It's a fun-filled event complete with steamed crabs, dance-worthy music from DJ A-RON, and exciting activities like games and shopping from various vendors, including food trucks! And if that isn't enough, we are thrilled to welcome the SPECIAL OCCASIONS ENTERTAINMENT GROUP for a live performance. For those who want an even more exclusive experience, there's the option of purchasing a VIP Package or a VIP Package with Table. But don't worry, general admission is also available. Make sure to get an early start and join us at 2 PM with the VIP package to enjoy an exclusive Wine or Beer Tasting Flight, Commemorative Mallet, and $20 food truck voucher. All funds raised will go toward our Scholarship and Public Service efforts in Prince William County, Manassas, and Manassas Park. Don't forget, parking fees are not included in the ticket price, so make sure to bring $10.00 for parking. We hope to see you there!
Celebration of Ghanaian and African Arts
Saturday, August 19 · 9am - 8pm EDT
Locust Shade Park 4701 Locust Shade Drive Triangle, VA 22172 United States
About the Event
Welcome to the Festival, a celebration of Ghanaian and African culture! The festivities begin promptly at 9am with a showcasing of all the different facets of Ghanaian and African culture. Vendors will be on-site displaying their wares to the general public for patronizing. With a display of varied cultural dances, historical lectures, and exciting performances by more contemporary Ghanaian and African Acts, there is something for everyone! For music lovers, enjoy an unforgettable dance session with music from Africas biggest DJ, DJ BLACK and the biggest Ghanaian DJ in the USA, DJ Makus. Choirmaster, one of Ghana's biggest musical talents, will be on hand to treat you to great music, complemented by exciting performances by Black Kat Gh, a UK based Ghanaian Hip hop artist. To top it all off, The WAZUMBIAN BAND, one of Africa's biggest Afro pop bands, will give fans an experience of a lifetime. Get ready to immerse yourself in the culture, the music, and the excitement at the Festival!
A Grand Birthday Bash at Hope & Serenity Farm Sanctuary!
Saturday, August 19 · 11am - 1pm EDT
Hope & Serenity Farm Sanctuary 10445 Manley Road Nokesville, VA 20181 United States
About the Event
Animal lovers, get ready for a party like no other! Hope & Serenity Farm Sanctuary is hosting a birthday celebration for our 250+ rescued farm animals, and we want you to be a part of it. For a suggested donation of $20 per person (or bring a gift for the animals!), you can meet all of our furry and feathered friends, including Wilbur, Mr. Sprinkles, Shiloh, Golden Nugget, and Squeak. We'll also be unveiling a brand new book, "A Birthday for the Animals," written by our founder Renee and inspired by our very own animals. With face painting, water slides, and a watermelon smash (bring your own melon!), there's something for everyone to enjoy. Hungry? We'll have delicious pizza available by the slice as well. Plus, you can make the day extra special by choosing a gift from our Amazon wish list. With only 100 tickets available, be sure to grab your spot now to support the continued care and happiness of our animal friends!
Summer Beer & Sausage Fest
Saturday, August 19 · 4 - 9pm EDT
Doug's Deli & Taproom 9366 Main Street Manassas, VA 20110 United States
About the Event
Mark your calendars for August 19th from 4-9pm because you don't want to miss Doug's Sausage and Beer Fest! Join us for an evening of fun at Doug's Deli and Taproom, located in Historic Downtown Manassas. We have a fantastic selection of 14 craft and specialty beers from Virginia and all over the United States that you can try or take home with you. Don't believe us? Check out our amazing selection on Untappd! Along with our beers, we'll also be grilling up delicious sausages, serving our popular sandwiches and subs, and offering soups, salads, desserts, and pretzels too. And nothing goes better with great food and drinks than live music outdoors and plenty of sights to see in the area. So, come to Doug's and make the most of your summer before it's gone!
Conjutsu 2023
August 19 · 9am - August 20 · 11:30pm EDT
Fairfax Marriott at Fair Oaks 11787 Lee Jackson Memorial Highway Fairfax, VA 22033 United States
If you're an anime fan, gamer, or lover of pop culture, you won't want to miss Conjutsu 2023! This multi-genre convention has something for everyone, with panels, workshops, cosplay contests, and more. The event takes place on August 19th-20th at the Fairfax Marriott at Fair Oaks, conveniently located on Lee Jackson Memorial Highway in Fairfax, Virginia. Don't worry about transportation either, as the location is easily accessible by bus from the Vienna metro station to Fair Oaks Mall. Want to stay up-to-date on all the latest details? Make sure to check out the Conjutsu website at conjutsu.com! With so much to do and see, Conjutsu 2023 is definitely an event you won't want to miss.
Basic Bike Skills
Saturday, August 19 · 9 - 11am EDT
Fairfax County, Government Center 12000 Government Center Parkway (Lot B) Fairfax, VA 22035 United States
About the Event
Are you ready to take your cycling skills to the next level? The Fairfax Alliance for Better Bicycling is thrilled to offer their Basic Bike Skills class. Led by certified instructors, this two-hour session is perfect for those who want to learn and practice starting and braking smoothly, scanning, signaling, turning, and weaving. The class is designed for cyclists who already know how to ride a bike and are looking to improve their skills for trail and low-stress street riding. Plus, at just $10, it's an affordable way to sharpen your abilities. Remember to bring your own bike and helmet, or the team can provide them for you. With advance registration needed, don't miss out on this opportunity to become a more confident and safe cyclist.
Open Mic Night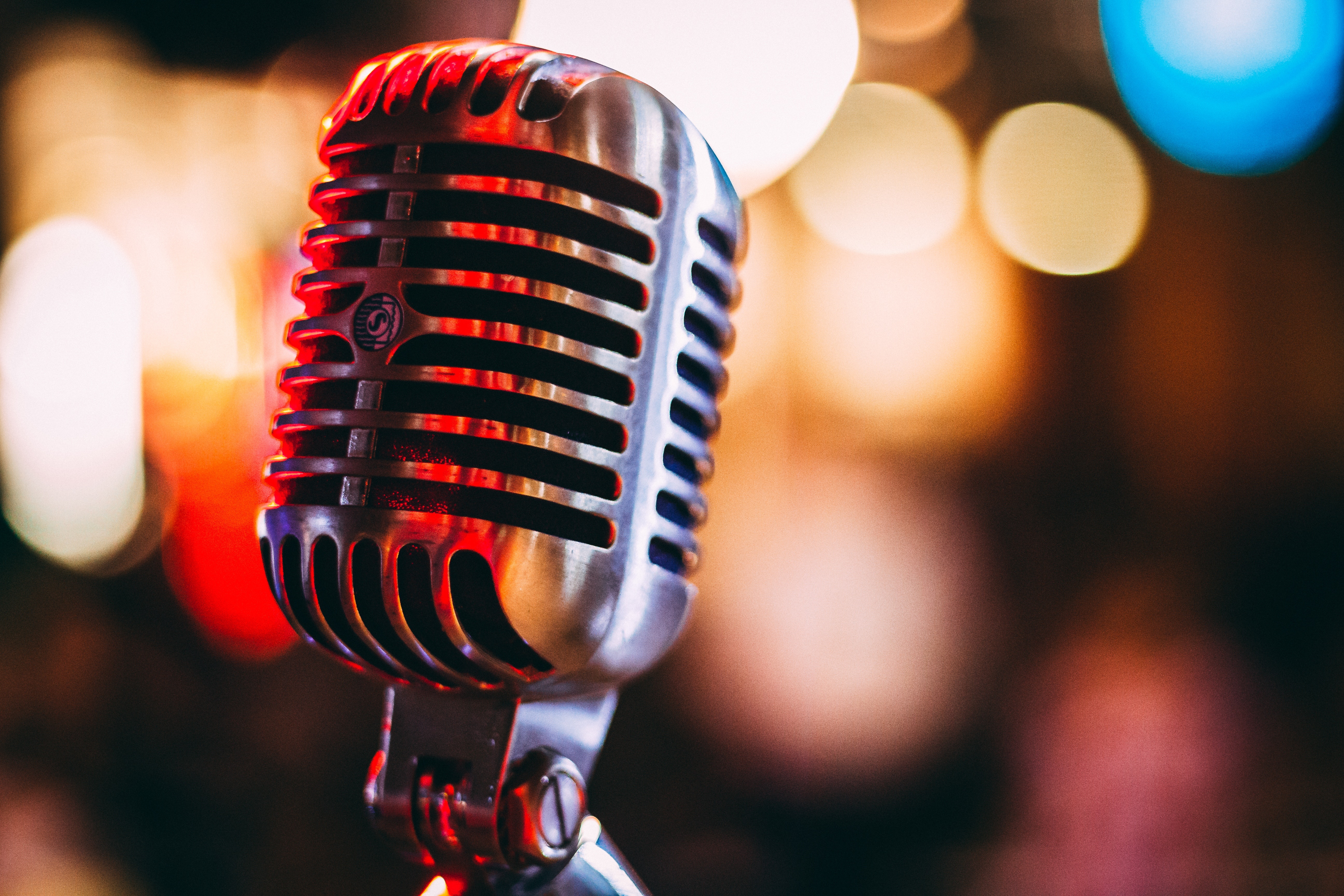 Saturday, August 19 · 5 - 9pm EDT
NOVA Hub 12780 Darby Brook Court Woodbridge, VA 22192 United States
About the Event
Welcome, welcome to Open Mic Night! Can you hear me at the back? Mic Check! Coming to you live! We have a fantastic evening planned for you, full of exciting talent, captivating performances, and family fun! But that's not all, folks! You will also have the opportunity to win some amazing giveaways, all while supporting a great cause. Yes, you heard it right - all proceeds from tonight's event will go towards community outreach. So, sit back, relax, and enjoy the show, all while knowing that you're making a positive impact. Thank you for joining us for an unforgettable evening!
So Long Summer Splash Down
Saturday, August 19 · 12 - 3pm EDT
Fairfax United Methodist Church 10300 Stratford Avenue Fairfax, VA 22030 United States
About the Event
We're excited to invite you to our upcoming So Long Summer Splashdown at Fairfax United Methodist Church! This event promises to be an afternoon full of fun family activities to celebrate the end of summer. From noon to 3:00pm on Saturday, August 19th, kids and adults alike can enjoy inflatable water slides, slip 'n slides, a foam pit and splash pad, sand art, music, and games. And don't worry about getting hungry - we'll have a delicious grilled lunch and snow cones for dessert. This event is completely free for all ages, rain or shine, so come join us in bidding farewell to summer with a splash!
National TRACK Trails Day at Sky Meadows State Park
August 19 Sat at 8:00AM - 8:00PM
11012 Edmonds Lane Delaplane 20144
About the Event
It's time to help your kids get outside and enjoy the beauty of nature around them! Sky Meadows State Park, through its partnership with Kids in Parks TRACK Trails, offers a fantastic opportunity for children of all ages to explore and discover on a self-guided 0.7-mile TRACK Trail. This trail is easy, well-marked, and situated in the Children's Discovery Area, where kids can adventure across streams, pass through woodlands, and traverse meadows earning free prizes and stickers from Kids in Parks along the way! Additionally, on the National TRACK Trails Day, the park will be offering a guided hike for kids on the nearby Sensory Explorers' Trail at 10 AM. This hike is geared towards the little ones, where they can learn more about the park's wildlife and its habitat. It's an excellent opportunity for children to get active, have fun, and learn! So, grab your family and head down to Sky Meadows State Park this National TRACK Trails Day, and make new memories! Don't forget to keep in mind the $10 car parking fee.
National Honeybee Day
August 19 Sat at 11:00AM - 4:00PM
11012 Edmonds Lane Delaplane 20144
About the Event
If you're looking for a sweet and educational activity, look no further than Sky Meadows State Park. The Beekeepers of Northern Shenandoah invite you to witness a honey extraction and learn about the ins and outs of beekeeping. Delve into the fascinating world of apiculture as you discover the importance of honeybees in our ecosystem. Don't forget to support the hardworking members of the club by purchasing some local honey. With a small parking fee, this experience offers a chance to get up close and personal with nature while also supporting a worthy cause.
Habitat Detectives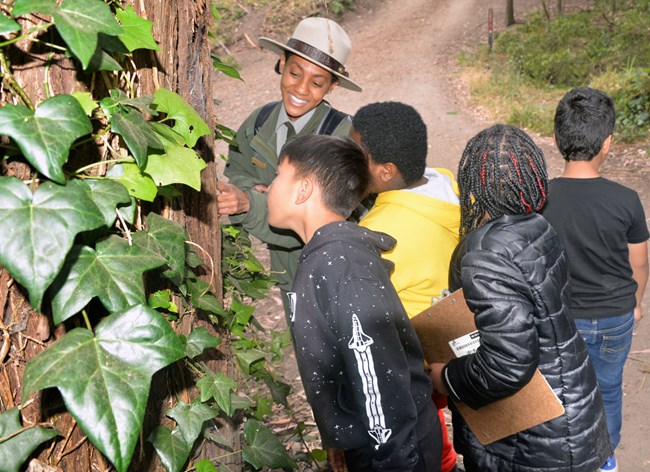 August 19 Sat at 10:00AM - 11:00AM
11012 Edmonds Lane Delaplane 20144
About the Event
Looking for a fun and educational outdoor activity for your kids? Join the Virginia Master Naturalists on a seasonal walk along the Sensory Explorers' Trail! This engaging program will use our senses to uncover the secrets of the forest community, like how different plants and animals work together to survive. Designed for children ages 7-11 and their parents, the guided walk lasts approximately one hour and covers 0.3 miles. Even better, the trail is accessible for the blind and visually impaired, so everyone can enjoy the natural world! Don't miss this exciting opportunity to explore the great outdoors with your family. For more information on the Virginia Master Naturalist Shenandoah Chapter, visit their website, and to learn more about the Sensory Explorers' Trail, visit the Sky Meadows State Park website.
Celebrate Summer Series 19th - 20th August 2023 Haymarket, Virginia 20169
August 19 Sat at 4:00PM - 9:00PM
Chantilly Regional Library 4000 Stringfellow Road Chantilly, VA 20151 United States
About the Event
Escape the hustle and bustle of city life and join us for a relaxing afternoon and evening at Pleasantview Estate. Nestled in the beautiful Virginia countryside, enjoy the fresh mountain air as you take part in an array of activities. Bring your picnic basket and drinks of choice, and settle in for some live music. Take a dip in our refreshing pool or try your hand at fishing in our stocked pond (remember to release your catch!). Plus, food trucks will be onsite to satisfy your cravings. This event is for adults only and tickets are available for the Celebrate Summer Series on August 19th and 20th. Order now by phone and don't forget to bring your ticket with you. We can't wait to see you at Pleasantview Estate!
Rock Night at Verdun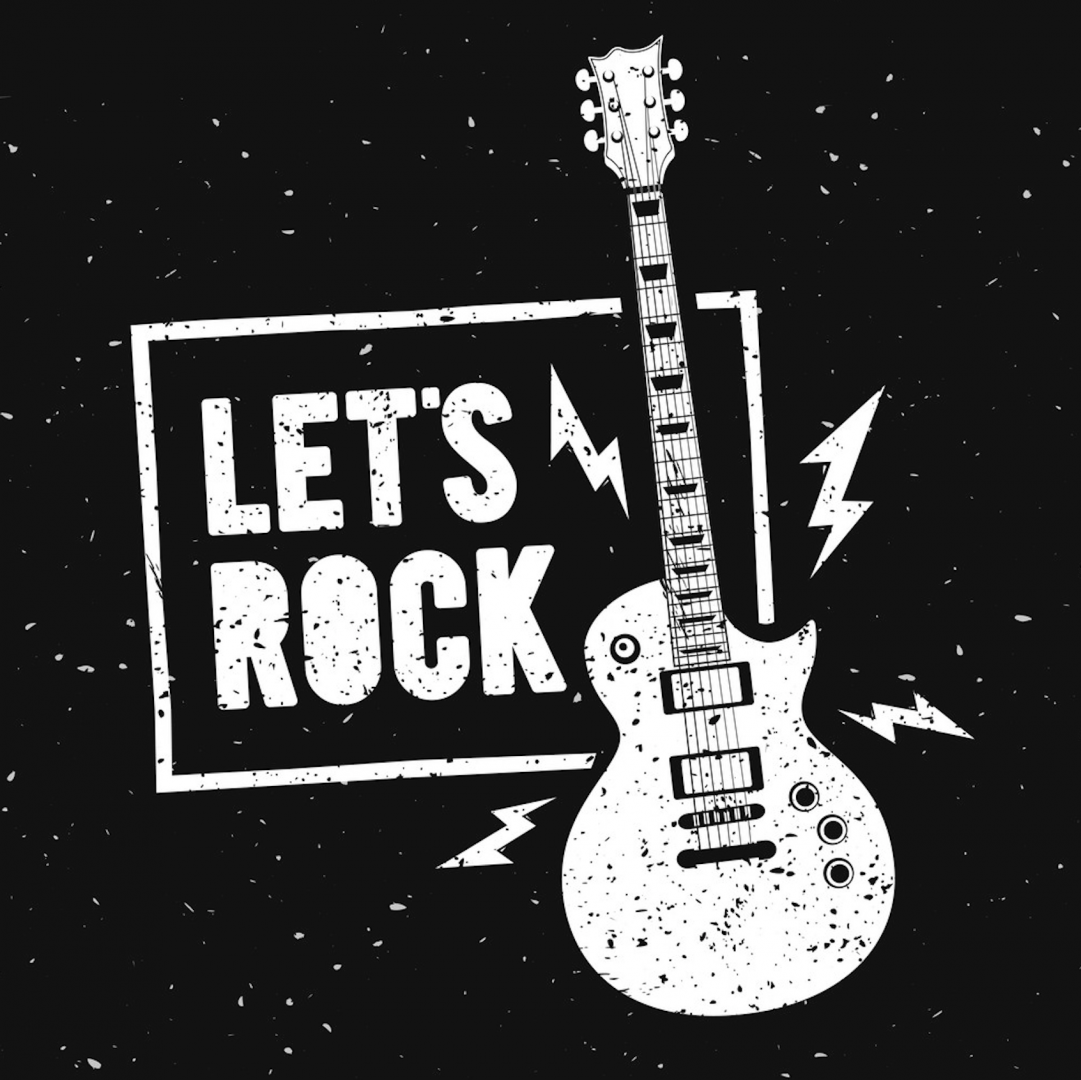 August 19 Sat at 6:00PM - 10:00PM
17044 Adventure Bound Trail Rixeyville 22737
About the Event
Are you ready for a night of rock music under the stars? Join us at the Cracked Sky amphitheater for an exciting lineup featuring Not the Fathers, Knuckleheads, and Kaylee Hansen! Plus, don't miss out on the mouth-watering food and drinks provided by Home Plate BBQ and Bar Maiden, LLC. Appleton Campbell is proud to support this event, and we can't wait to see you there! Pack up your lawn chairs and blankets and get ready for a night to remember. Gates open at 5pm, and the concert starts at 6pm. Ticket packages are available, so grab yours today. This event is brought to you in partnership with Haven Arts VA, and we guarantee it is going to be an unforgettable evening of live music entertainment!
Shenandoah Run SummerSounds Concert
August 19 Sat at 6:30PM - 8:00PM
Grace Covenant Church 4600 Brookfield Corporate Dr. Chantilly, VA 20151 United States
About the Event
Get ready for a summer of free concerts - and some fantastic folk music! If you're a fan of vintage Americana and contemporary folk music, you won't want to miss Shenandoah Run. This talented 9-piece band is based in DC and has been entertaining audiences since 2011. Their commitment to keeping folk music alive and fresh has certainly paid off, and their concerts are always a highlight of the summer. With soaring harmonies and top-notch musicianship, you won't be able to resist joining in for a sing-along. So grab your picnic blanket, chairs, and friends, and head to the Harris Pavilion for a fun-filled evening - rain or shine!
Astronomy For Everyone
August 19 Sat at 7:30PM - 10:30PM
Sky Meadows State Park 11012 Edmonds Lane Delaplane 20144
Come discover our International Dark-Sky Park! Our park's evening activities offer a fantastic opportunity for stargazing and astronomy education. The evening begins with a Junior Astronomer program tailored to children, followed by an engaging discussion about the importance of dark skies and the conservation of light. Afterwards, NASA's Jet Propulsion Lab (JPL) Ambassadors present the latest developments in astronomy, providing a fascinating insight into this limitless field. Finally, you are welcome to sit back, relax and enjoy the stunning sights of the night sky as the Northern Virginia Astronomy Club leads a tour. Remember to bring your own lawn chairs and binoculars or telescopes to explore on your own. There is a $10/car parking fee, and campers must return to their campgrounds following the program. Please note, the entrance gates close one hour after the program's start time. Join us to discover the magical nighttime world waiting for you!
Circus Vazquez - Potomac Mills
2700 Potomac Mills Circle Woodbridge 22192
About the Event
Looking for a fun-filled day out with the family? Look no further than Circus Vazquez at Potomac Mills! This thrilling circus extravaganza promises to be a spectacle the whole family can enjoy. With acrobats flying through the air and clowns bringing laughter to the audience, you'll experience a range of emotions under the big top. Whether you're looking to be wowed by daring aerial feats or simply want to see amazing animal performances, Circus Vazquez has it all. Bring the kids and join us for a day you'll never forget!
Indian Idol at India Independence Day Celebration
Sunday, August 20 · 4 - 9pm EDT
Bull Run Park Special Events Center 7700 Bull Run Dr Centreville,, VA 20121 United States
About the Event
Celebrate India's 76th Independence Day in style with an exciting lineup of activities! Get ready to tap your feet to the beats of Rishi Singh, Debosmita Roy, Chirag Kotwal, and Bidipta Chakraborty, the top four winners of Indian Idol Season 13. Be awed as the Indian flag is hoisted live with a helicopter flower shower. Satisfy your taste buds with a variety of desi food and a full bar. You can also shop to your heart's content and treat yourself to some hookah while local talents perform for you. Provided by Shivish Entertainment, the music will set the mood for the day-long celebration. Kids below three years old can join in on the fun for free, so bring them along! Please note that no outside food or drinks are allowed. Join us as we commemorate India's Independence Day in grand style!
Baby Elephant Fondant Topper Modeling Class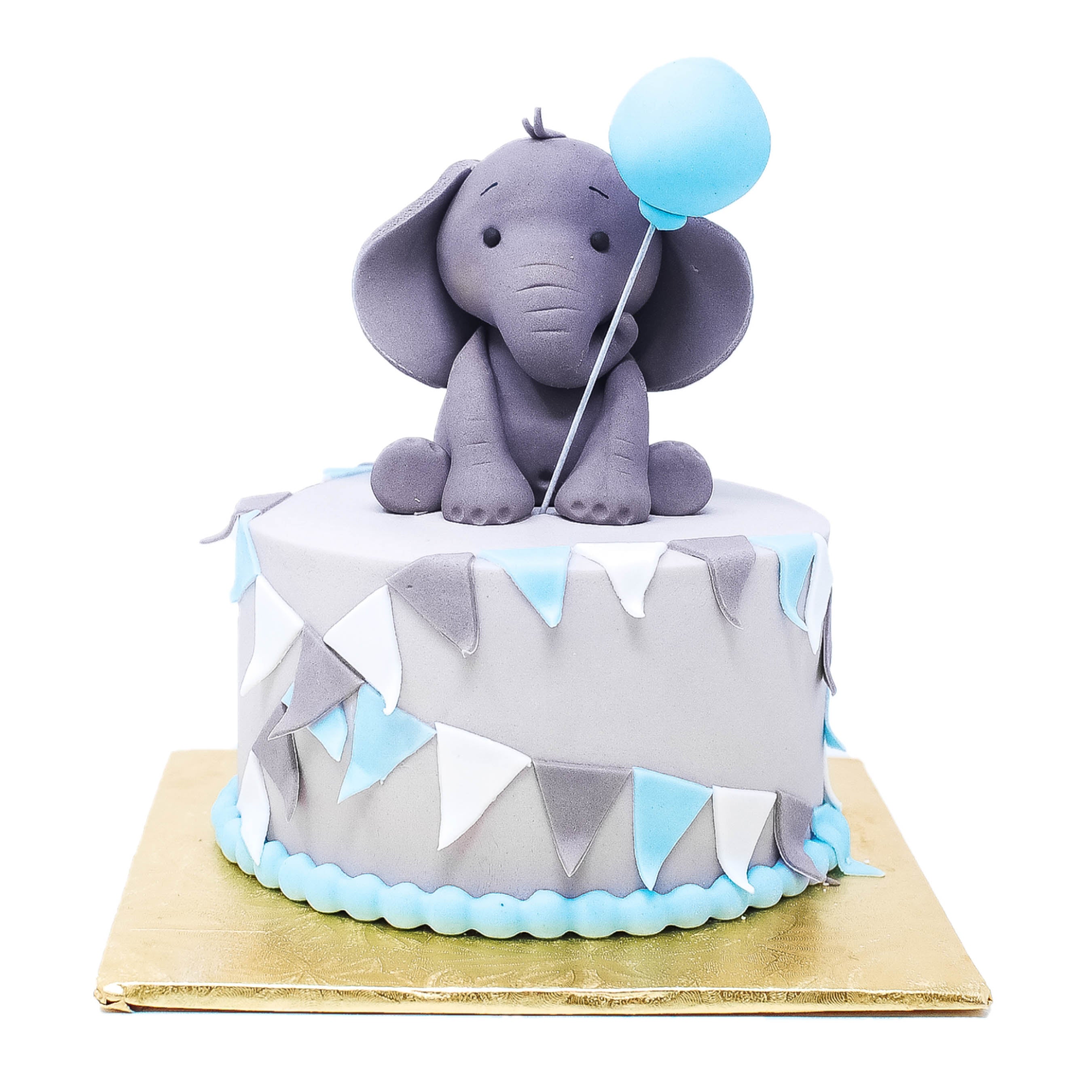 Sunday, August 20 · 10am - 1pm EDT
Fran's Cake & Candy Supplies 10927 Main Street Fairfax, VA 22030 United States
If you're a cake decorator looking to add a cute touch to your cake creations, then you won't want to miss this class! Steph Lawshe from Sweet Little Morsels, LLC will be teaching you how to make an adorable fondant elephant cake topper, and even share some tips and tricks on how to use a basic fondant body base to create other cute animal toppers. This class is perfect for beginners and intermediate decorators who want to take their fondant skills to the next level. Plus, students get to take home the fondant used to create their topper! To sweeten the deal, there's even a 5% discount on all purchases at Fran's Cake and Candy Supplies on the day of the class. Students aged 16 and older are welcome, and with a minimum of 2 students, and a maximum of 6, you're guaranteed individual attention and instruction. Don't wait to book your spot, sign up today!
A weekend in Northern Virginia can be as relaxed or as action-packed as you wish it to be. From exploring centuries-old ruins to rolling down a friendly hill, NOVA offers a boundless array of attractions and opportunities for visitors of all ages. Whether you're looking for outdoor adventures, cultural experiences, or want to relax with a friend over coffee, you'll never regret spending some time in vibrant Northern Virginia. And while each season will bring its own unique offerings, there are always plenty of things to do that you'll want to come back for more! So why not take some time this summer and explore NOVA? As long summer days drift by with the promise of yet another beautiful August weekend ahead, make sure that your itinerary is topped off with a trip around Northern Virginia —and don't forget your camera!
JACOBS & CO. REAL ESTATE, LLC.
12923 Fitzwater Dr. Nokesville, VA 20155
(703) 594-3800 | jacobsandco.com