Renting vs Buying a House: Which Is Better for Me?
Posted by Scott Jacobs, Broker on Friday, July 29, 2022 at 1:24 PM
By Scott Jacobs, Broker / July 29, 2022
Comment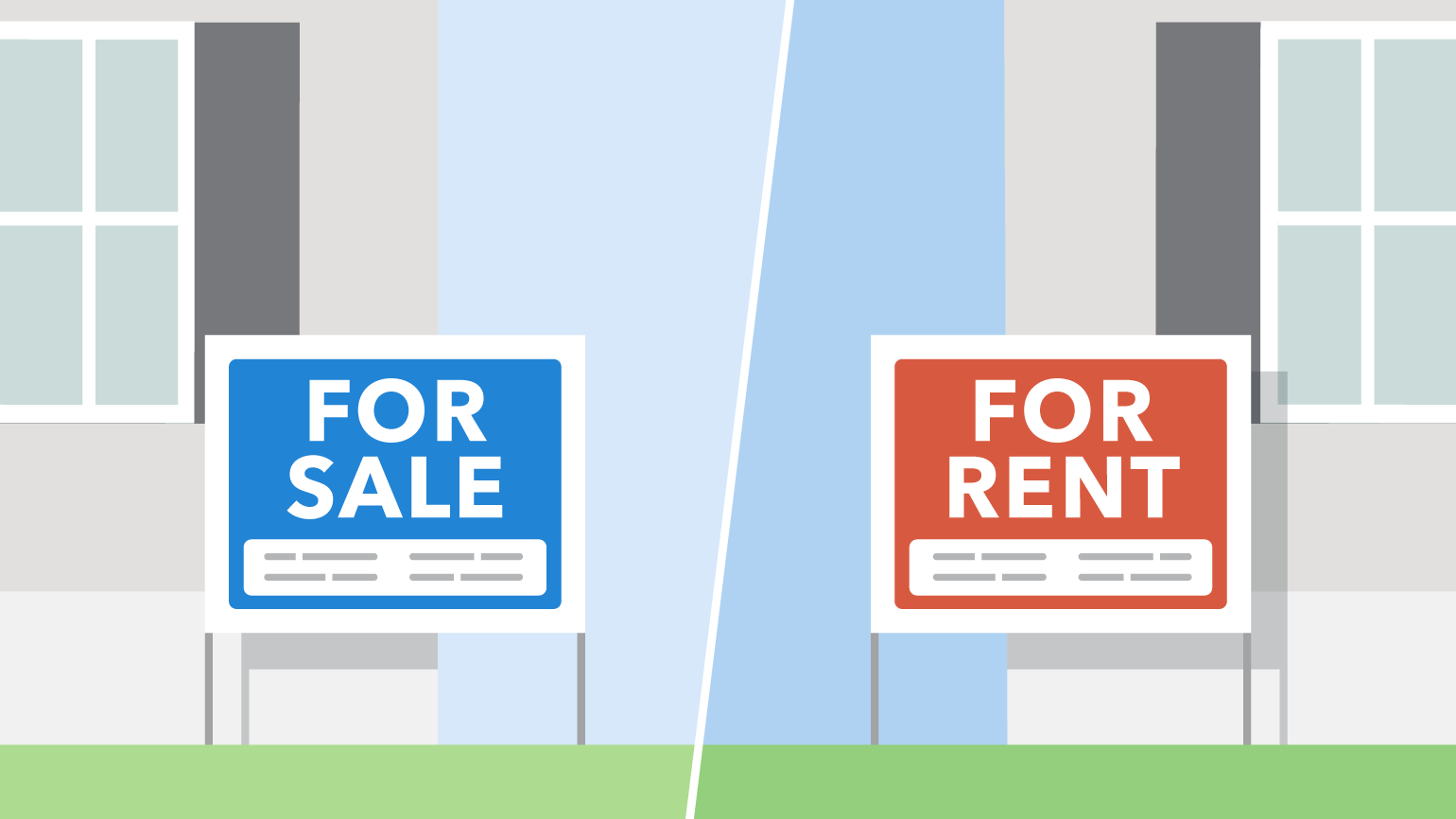 Most people would concur that choosing to buy a home has never been an easy choice. There are many important elements that should be considered. These include things like family status, locality, and way of life. Then there is the matter of money. These days, purchasing a home seems to be more expensive and difficult. Consequently, some are thinking about renting instead. So which move is smarter? What is the difference between renting and buying a house?
The terrible truth is that no matter how long you pay the rent or how much you have already spent on it, the value you will be receiving is nothing, even though renting a property seems more practical these days. On the other hand, owning a home provides you with value that, in most cases, is equal to the amount of money you paid for it.
So, if you are thinking of renting instead of buying a home in order to save money, you will be excited to find out that there are ways to acquire your own home without having to produce a massive amount of money.
The Benefits of Buying a Home vs. Renting
Over the past few years, times have undergone a significant transformation. Prices have gone up, the market has fallen, and economic deflation is being felt all over the world. As a result, prices for homes and other real estate have skyrocketed in comparison to the previous few years. These days, many people are apprehensive about the prospect of purchasing a home.
The market's interest rates are frightening to people. What they fail to comprehend is that purchasing a home of their own will unquestionably provide them with great value, regardless of how high the interest rate may be—whether it has increased to 5% or even 6%. Ultimately, they get to own significant assets and investments.
On the other side, renting has grown more appealing as it could appear more affordable and straightforward. However, the exact opposite may be stated about it. No matter how inexpensive the rent is, it comes with a 100% interest rate. Yes, you did get it exactly right. Why? Because, as was already mentioned, you receive zero value from it. You will not own the home you are renting, thus you will not receive any of your monthly payments back.
When determining whether renting or purchasing a home is better for you, it's also important to keep in mind that interest rates now are still rather low compared to those of 15 years ago, when they were as high as 8 percent. Additionally, owning a three-bedroom home is less expensive than renting a home of the same size in the same neighborhood. Therefore, it stands to reason that purchasing a home is superior to renting.
Additional pros are: It's a dream most of us want: you get a house, a lot, and an investment all in one.
You are in complete control. You don't have to answer to anyone, whether it's about the decor or what color to paint your walls.

It increases in value with time. Depending on its location and even the improvements you've made over time, the value of your home and lot rises every year.

You develop a feeling of community belonging. Having a house involves settling into a neighborhood with neighbors, some of whom may eventually turn out to be friends.
What Should You Do in a Smart Way?
At this moment, you can be working on getting approved for a mortgage right now, saving money for a down payment, or saving money for closing costs. There are methods available that will allow you to buy a home without experiencing financial hardship.
Renting While You Save For a House Purchase - While renting, make sure to put money aside that would be sufficient for the down payment of the house you desire so that the following year, you may be a buyer in the market.
Look for a housing program that requires a very small down payment; several people aren't aware that such possibilities exist. There are several options that just demand a meager down payment of 4% or none at all. This could imply that you can buy a home this year rather than continue to rent while you save for one the next year. This is a fantastic chance to put money aside for the mortgage and another purchase for the following year.
Contact Our Professionals With Questions
Buying a house is a great investment. Not only does it help you build equity, but it also gives you a sense of stability. Renting can be great, but there's something to be said for owning your own home.
If you're thinking about buying a house,Jacobs and Co. Real Estate can help you find the perfect home for my family and make the process as smooth as possible. Buying a house is a big decision, but with the right help, it can be one of the best decisions you ever make.
JACOBS & CO. REAL ESTATE, LLC.
12923 Fitzwater Dr. Nokesville, VA 20155
(703) 594-3800 | jacobsandco.com