September is Calling! NOVA Weekend Getaway and Taking Time Off Well!
Posted by Scott Jacobs, Broker on Tuesday, August 29, 2023 at 9:01:55 AM
By Scott Jacobs, Broker / August 29, 2023
Comment
September is Calling! NOVA Weekend Getaway and Taking Time Off Well!
It's the month of September, one filled with cozy temperatures, ripening fruits and a sweet smell in the air. It's time to do something special for yourself--take some much needed time away from the desk and treat yourself to a weekend getaway near Northern Virginia! Enjoy stunning natural views on hikes or bike rides, relax at nearby luxe dining locations or escape into outdoor activities that nourish both your body and mind. Now is the perfect opportunity to prove that taking time off can actually be enjoyable as well as beneficial; so why not spend it in NOVA? Let us show you how!
FRESH MUSIC FRIDAY-JOE BAIONE QUINTET
Friday, SEP 8 @ 7:00 PM - 8:00 PM
HARRIS PAVILION @ 9201 CENTER ST, MANASSAS, VA 20110, USA
About the Event
If you love jazz music, then you must know Joe Baione. Joe is a talented vibraphonist who creates beautiful music using mallets. He has performed at some of the most prestigious festivals and venues around the world, including the Rochester Int. Jazz Festival, Trinidad Jazz and Steelpan Festival, and Jacksonville Jazz Festival. But despite his success, Joe hasn't forgotten his roots and still enjoys giving back to his community by performing at local outdoor concert series to support and preserve live music. With his combination of skill, passion, and generosity, Joe Baione truly is a musician to admire.
STONEWALL PARK POOL DOG-O-POOL-OOZA
Friday,SEP 8 @ 4:00 PM - 6:00 PM
STONEWALL PARK 8300 Stonewall Rd Manassas, VA 20110 United States
About the Event
Calling all dog lovers! Bring your furry best friends to Stonewall Park Pool for a summer splash that they'll never forget. At our Dog-O-Pool-Ooza event, your pups can swim and play with other dogs to their heart's content. We ask that only social and friendly dogs attend, as we want to ensure a safe and enjoyable experience for everyone. All dogs should also be up to date on their vaccinations, and please, no dogs in heat. Don't miss out on this special one-day event! For more information, please give us a call at (571) 358-4647 or (703) 368-1873. See you there!
Paint Party at Ornery Beer Taproom - Bristow, VA!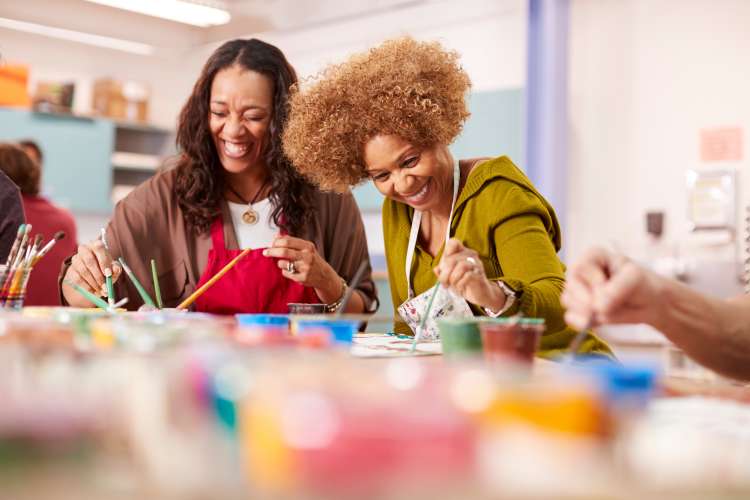 Friday, September 8 · 7 - 9pm EDT
8088 Flannery Court Manassas, VA 20109 United States
About the Event
Looking for a fun and creative way to unwind after a long week? Look no further than Paint Nite! Whether you're an experienced artist or can barely draw a stick figure, Paint Nite is the perfect evening out for anyone looking to let their creative side shine. With step-by-step instructions from our expert instructor, you'll be amazed at what you can create - even if you've never picked up a paintbrush before! And with your favorite craft beer in hand, there's no better way to relax and unwind than with a fun and unique masterpiece to take home. So come join us and get your creative juices flowing - we can't wait to see what you'll create!
MEGA Kids' Consignment Sale - Prime Time Presale
Friday, September 8 · 12 - 7pm EDT
10624 Dumfries Road Manassas, VA 20112 United States
About the Event
Don't Miss Out: Just Between Friends - Prince William Children's & Maternity Consignment Sale! Get Everything Your Kids Need & Want at 50-90% Off Retail! Plus, Free Parking!
Attention, Shoppers: Prime Time Presale Information:
To participate in the exclusive Prime Time Presale, you must purchase a registration ticket for $10 cash per person at the door. This ticket will also grant you free access to the Half Price Presale on Saturday evening. Remember, every shopper needs their own ticket!
Important Note for the Prime Time Presale:
Please be aware that children under 14 (excluding infants "worn" on an adult) will not be permitted at the sale on Friday during the Prime Time Presale. Additionally, strollers are only allowed for use as shopping carts - no exceptions. Let's keep your little ones safe by leaving them at home for a stress-free shopping experience. If you do bring them during other sale times, they must stay with you at all times.
Join us at the Prince William County Fairgrounds for the MEGA Just Between Friends Prince William County Children's & Maternity Consignment Sale! Find amazing deals on clothing, shoes, baby gear, maternity items, toys, electronics, and more. We've got everything you need under one roof!
For a complete sale schedule, visit our website. We have shopping times available for everyone.
Bring a shopping list with clothing and shoe sizes. You can even trace your child's foot if you're unsure of their shoe size.
Plan your budget to shop for the next 6 months until our next sale.
Show your ticket on your smartphone for entry.
We accept VISA, M/C, Discover, and cash.
All sales are final, so no refunds or exchanges.
Eavesdrop Brewery X Nicklas Bäckström Collaboration Party!
Starts on Saturday, September 9 · 10am EDT
7223 Centreville Road #Suite 115 Manassas, VA 20111 United States
Are you a fan of hockey and beer? Well, mark your calendars for September 9th because you're not going to want to miss this epic beer collaboration with Washington Capitals Center, Nicklas Bäckström! Join us at Eavesdrop for an exciting autograph and photo opportunity with the Swedish hockey superstar. Just make sure to grab your wristband at the check-in station starting at 12pm to receive access. Plus, a portion of the event sales will benefit the NB19 Assist Scholarship Fund for youth hockey players at The St. James Fitness Facility. Need a bite to eat? No worries -- we've got you covered with vendors like NICKS Ice Cream and Roaming Coyote Food Truck. And don't forget to stick around for the after-party featuring Working Man's Band from 5-9 pm. Trust us, this is an event you won't want to miss!
Jazz Festival Commemorating Mykle Lyons
Saturday, September 2 · 12 - 6pm EDT
1609 Washington Plaza North Reston, VA 20190 United States
About the Event
Mykle Lyons was a beloved member of the Reston community, known for his talents as a musician and his generosity as an educator and philosopher. In honor of his memory, LAWPA has partnered with Kalypso's and Roxplosion to establish a scholarship fund for a deserving jazz student at George Mason University. The tax-deductible donations will go to Friends of Music, an organization dedicated to supporting students pursuing music education. To contribute, simply make a check payable to the George Mason Foundation, with "in memory of Mykle Lyons" in the memo line, and mail it to the GMU-CVPA Development Office. Meanwhile, Reston will celebrate Mykle's contributions with a free music festival featuring acclaimed artists, a craft market, and food vendors. Hosted at Lake Anne Plaza, this family-friendly event is the perfect opportunity to come together and honor a man who touched so many lives.
Farm Experience Interactive Tour
Saturday, September 9 · 1:30 - 3:30pm EDT
11311 Barnes Road Catlett, VA 20119 United States
About the Event
Have you ever wanted to get up close and personal with farm animals? Come on down to Silver Key Ranch, where you can meet our newest additions - Baby Nigerian Dwarf Goats, Sheep, Ducks & Pigs. In addition to these cuddly critters, we also have Laying hens, Cattle, Goats, and Tess the Guardian Livestock Dog. Our 90 minute interactive tour will be sure to enlighten you on all the ins and outs of farm life. Afterward, we invite you to sample some of the amazing products that we grow and produce ourselves on the farm. We sell everything from farm fresh pasture chicken eggs to freezer beef, pork, lamb, micro-greens, garden veggies, and more. Come one, come all, and bring the family along to enjoy this unforgettable experience.
Ladies Connect 2023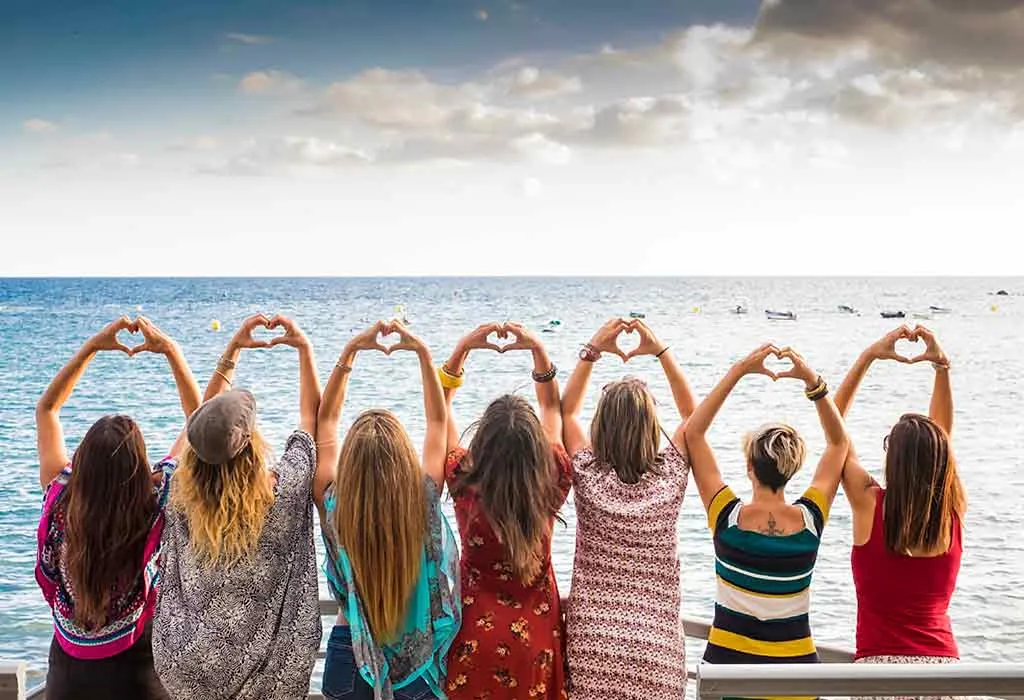 September 8 · 7:30pm - September 9 · 12:30pm EDT
9510 Technology Drive Manassas, VA 20110 United States
About the Event
Are you ready for a life-changing experience? Look no further than Ladies Connect 2023! This exciting event is free and provides the perfect opportunity to connect with like-minded women, renew your spirits, strengthen your faith, and equip yourself with the tools necessary to conquer whatever challenges may come your way. We can hardly wait to welcome you, so be sure to register today and let us know which of our engaging split sessions you'll be attending. Don't miss out on this chance to refresh your soul and expand your horizons!
Bouquet Workshop & Chef's Special at Renzinnia Farms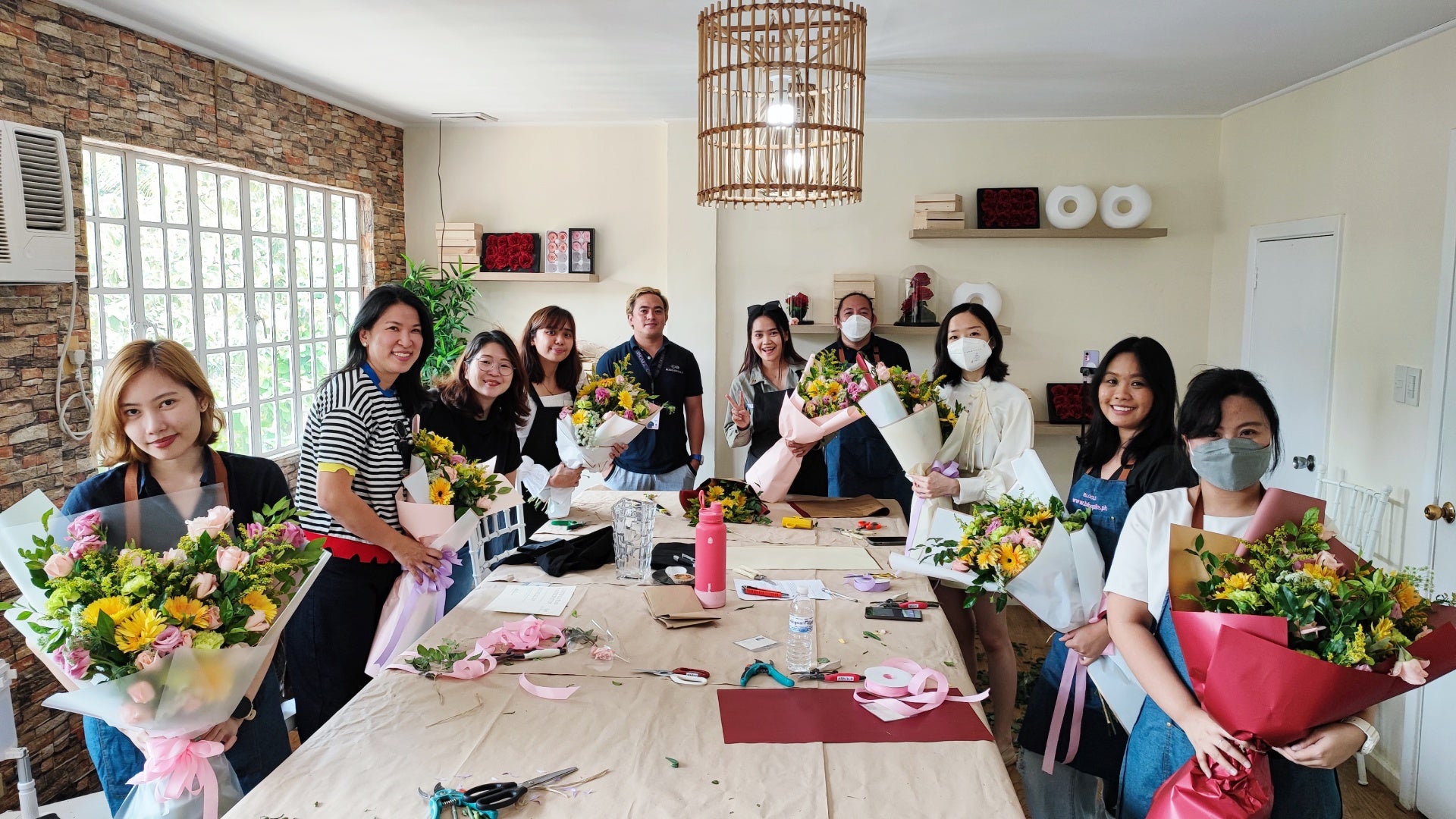 Saturday, September 9 · 6:30 - 9pm EDT
2605 Catlett Road Catlett, VA 20119 United States
About the Event
Attention all flower lovers and foodies! Renzinnia Farms is thrilled to announce our first ever bouquet making and farm-to-table spread event. Join us for an unforgettable evening featuring the best of both worlds - fresh flowers straight from our fields and a mouth-watering spread curated by DC area's talented Chef Aven. You'll have the opportunity to pick your own flowers and create a beautiful bouquet to take home, while enjoying delicious farm-to-table dishes made with ingredients harvested straight from our fields. Plus, as a bonus, our very own co-owner will be assisting in the bouquet making portion of the evening. It's sure to be an unforgettable experience, and one that you won't want to miss. Secure your spot now and take advantage of our early bird special, which includes 10% off your ticket price! Visit our website for more information and to purchase your tickets today. We can't wait to see you there!
Reggae on the Lake (2nd annual)
Saturday, September 9 · 12 - 9pm EDT
1609 Washington Plaza North Reston, VA 20190 United States
About the Event
Get ready to mark your calendar for what promises to be an unforgettable event! On Saturday, Sept. 9, 2023, Reston Community Center and Fairfax County are excited to present the 2nd annual "Reggae on the Lake" festival, which will take place on Lake Anne Plaza in Reston, VA. This year, we are proud to feature THIRD WORLD, a legendary Reggae band celebrating its 50th anniversary world tour. If you love music, food, arts, and crafts – and especially if you enjoy giving back to the community – then you won't want to miss out on this exciting event that benefits Parkinson's Disease research. We're planning for a day full of fun and excitement, with activities for all ages, including face painting and balloon art for kids and vendors selling everything from local crafts to delicious food and beverages. Come join us and make memories that will last a lifetime!
Pleasant Valley Aquathlon/5K and Dog Swim
Sept 09, Sat at 7:00AM - 7:00PM
4347 Cub Run Road Chantilly 20151
About the Event
Join us at the Pleasant Valley Pool for a summer full of fun! Take a refreshing swim and run in our Aquathlon, or opt for a dry 5K fun run. And don't forget about our exclusive dog swim!
By participating in these events, you will not only have a great time, but you'll also be supporting the Pleasant Valley Pool in Chantilly. Additionally, we have partnered with two incredible non-profit charities that you can donate to: the Western Fairfax Christian Ministries Food Pantry and the Major Lucas Legacy Foundation.
Here's what you can expect from each event:
Get an awesome event shirt
Enjoy a refreshing swim in the Pleasant Valley Pool, followed by a scenic 5K fun run
Receive post-event water and recovery snacks
Share your finish time online
Receive an awesome event shirt
Take part in a scenic 5K fun run through the Cub Run neighborhood and bike trails
Enjoy post-run/walk recovery snacks
Share your finish time online
Get an awesome event shirt delivered to your doorstep
Share your finish time online
Choose to receive an optional shirt
Gain entry to the annual afternoon dog swim at the pool
Capture unforgettable pictures at the event
Don't miss out on this exciting summer experience!
Scream Tour 2023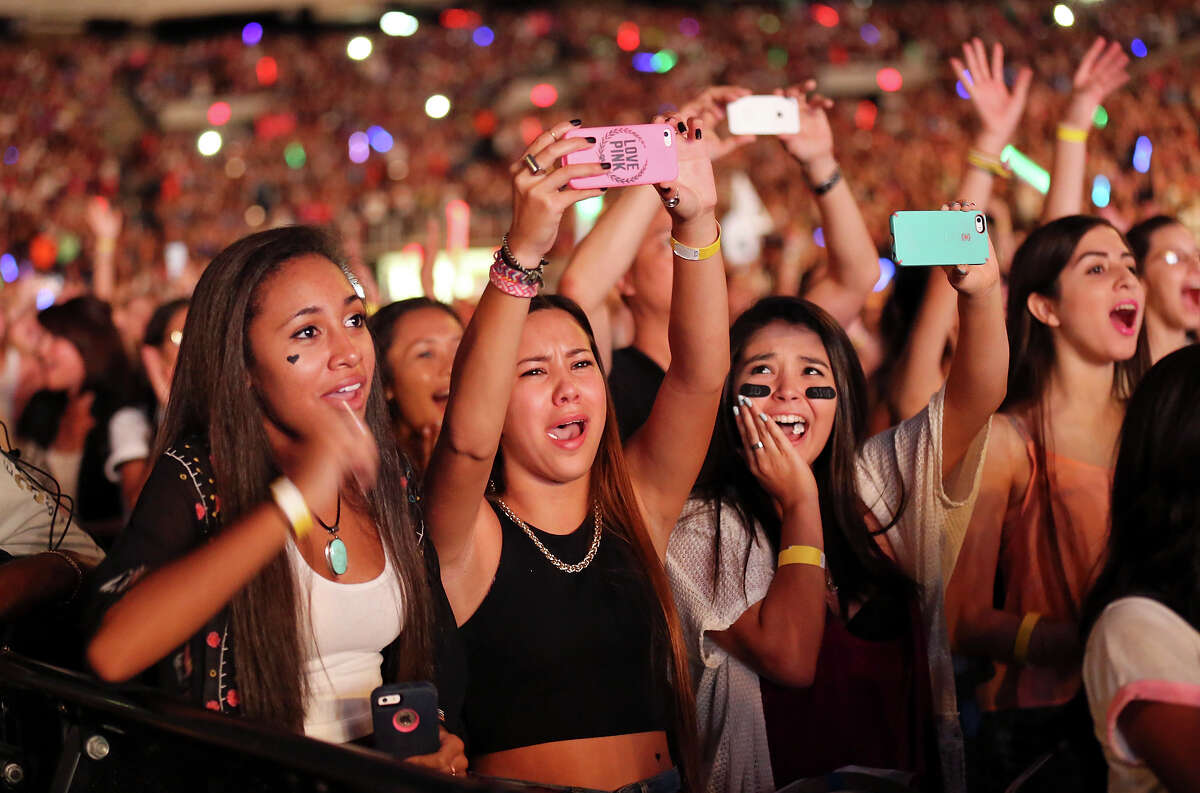 September 09 Sat at 7:00PM
EagleBank Arena 4500 Patriot Circle Fairfax 2203
About the Event
Attention all music lovers! If you're planning on attending the Scream Tour 2023 at EagleBank Arena, make sure you're up to date on their new and improved rules and regulations. The arena has implemented a clear bag policy to ensure everyone's safety and peace of mind. Just a heads up, all bags must be clear plastic, vinyl, or PVC with no hidden pockets inside. They can't exceed 12"x12"x6", but if you prefer a smaller bag, a 1-gallon plastic zip lock style bag will also work. And for those who can't leave their purse at home, you're in luck! A clutch style bag/purse (non-clear) is allowed, but must not exceed 5"x7". If you want all the nitty-gritty details, head over to EagleBankArena.com. Remember, prices are subject to change, so be sure to check in regularly to stay informed. We can't wait to see you there!
LIBERIA BASEMENT TO ATTIC TOUR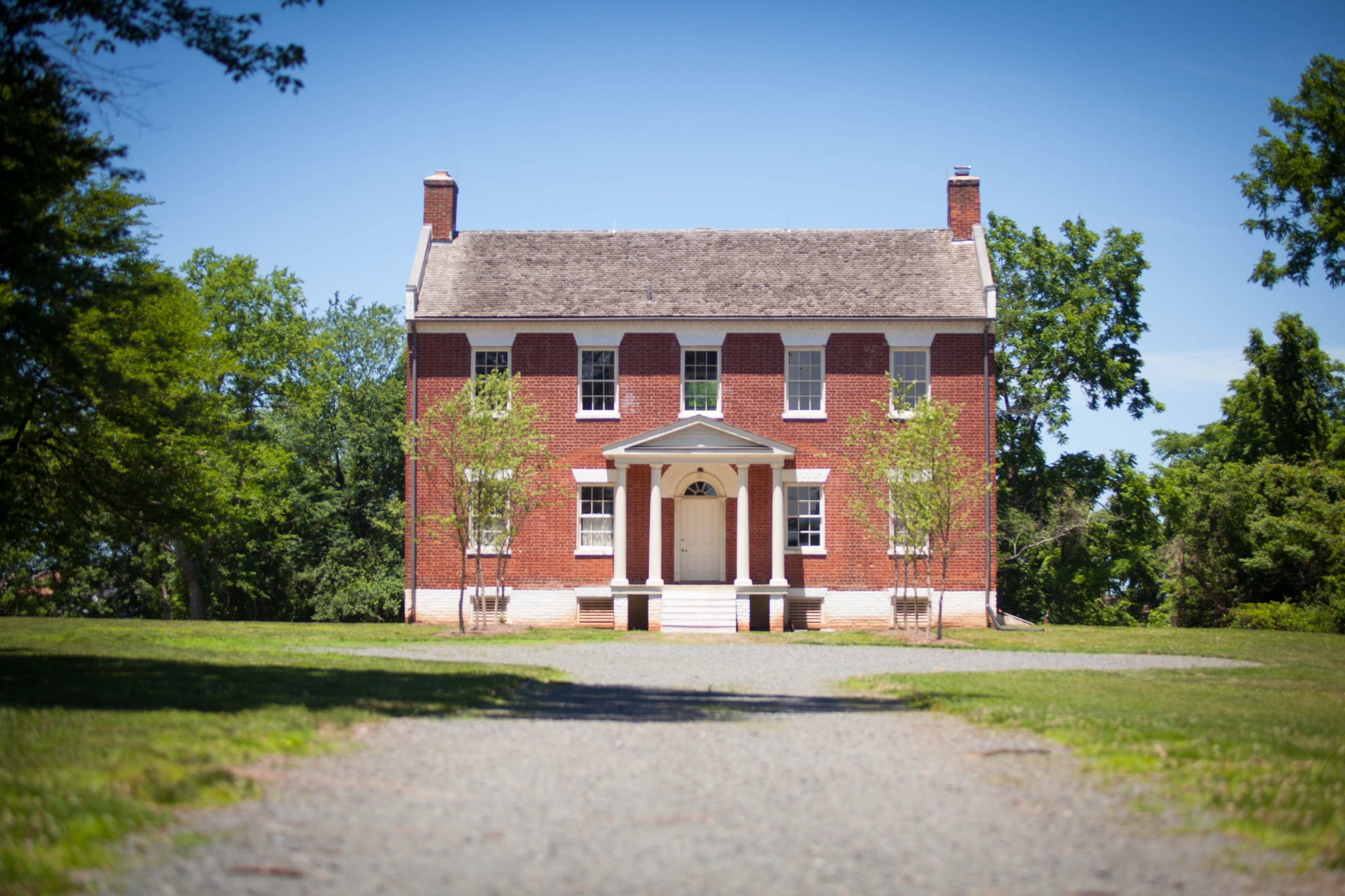 Saturday, SEP 9 @ 2:00 PM - 3:00 PM
LIBERIA HOUSE @ 8601 PORTNER AVENUE, MANASSAS, VA
About the Event
Step into history at this stunning 1825 gem that once served as the home to various notable figures, including President Lincoln himself. It's not hard to imagine the iconic president enjoying a cone of ice cream on the porch or soldiers leaving their marks on the walls during their stay. The house is a testament to the stunning architecture of the time and offers a unique glimpse into the past from the basement to the attic. As you explore each floor, you'll uncover amazing details while learning about the various people who once called this house their home. Come with an open mind and be prepared to soak up the rich history of this amazing house.
SUNDAY FUNDAY CONCERT - U.S. NAVY COMMODORES
Sunday, SEP 10 @ 3:00 PM - 4:00 PM
HARRIS PAVILION @ 9201 CENTER ST, MANASSAS, VA 20110, USA
About the Event
Jazz is a true American art form, and the U.S. Navy Band Commodores have been keeping that tradition alive and well for over 40 years. This 18-member ensemble is made up of some of the finest musicians in the world, and their mission is broad-reaching and important. From public concerts to jazz education classes and clinics, the Commodores perform a diverse range of functions, all dedicated to promoting the joy and beauty of jazz. Plus, their ceremonial support of veterans and protocol performances for high-level government officials is truly awe-inspiring. All in all, the U.S. Navy Band Commodores are an institution to be treasured, and their dedication to jazz is inspiring and commendable.
Yoga at the Lake + Nature Walk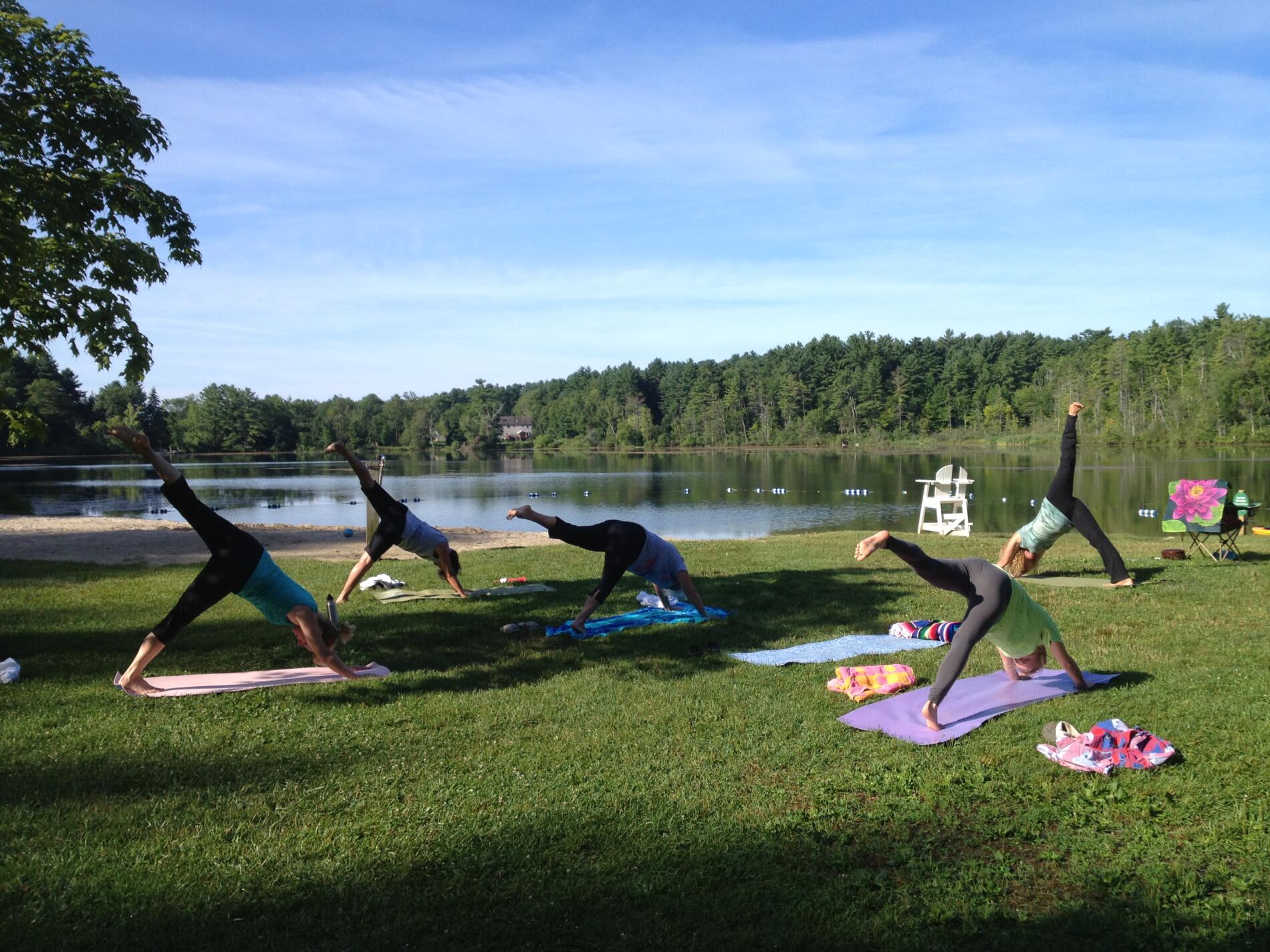 Sunday, September 10 · 10am
5216 Pommeroy Drive Fairfax, VA 22032 United States
About the Event
Ready to start an active and relaxing Spring and Summer? Want to enjoy the fresh air and beauty of nature while also getting exercise? Join us at Lakeside Park for our free yoga classes followed by self-led nature walks! These classes are open to everyone, regardless of age or ability. Our experienced teachers will guide you through yoga poses that will enable you to stretch, strengthen, and relax your body and mind. After the yoga class, explore the natural beauty of Lakeside Park with a self-led nature walk around the lake, and enjoy the fresh air and stunning views. Remember to bring your yoga mat, water bottle, and any other items you may need such as a towel, sunscreen, hat, and bug spray. We offer free parking at the Lakeside Park parking lot and surrounding streets.
Arts Alive in Manassas, VA !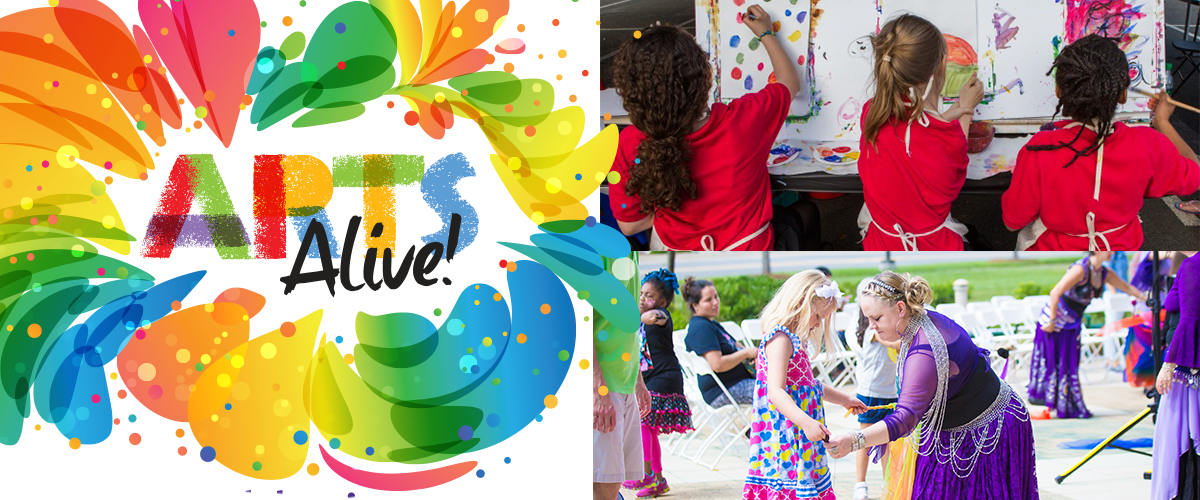 Sunday, September 10 · 12 - 5pm EDT
10960 George Mason Circle Manassas, VA 20110 United States
About the Event
Arts Alive is a highly-anticipated annual event that brings the vibrant community of Prince William County together for a day of celebration through the arts. Hosted by a collaboration between the county's Arts Council, Parks and Recreation Department, and the Hylton Performing Arts Center, this event is free and open to all. The festival showcases the talent of local artists and features a variety of family-friendly activities, performances, and exhibits. From live music to hands-on workshops, there is something for everyone to enjoy. Additionally, visitors can browse and purchase works from talented fine artists and local authors, while snacking on delicious food and beverages sold on site. Whether you're a seasoned art enthusiast or just looking for a fun day out with the family, Arts Alive has plenty to offer - and best of all, there's no ticket or registration needed.
Fall Wreath
Starts on Sunday, September 10 · 2pm EDT
4151 Lafayette Center Drive #110 Chantilly, VA 20151 United States
About the Event
Get ready to add a gorgeous touch of autumn charm to your home with our fall wreath-making class! Perfect for beginners, this class will teach you the basic skills needed to create a stunning wreath that will dry beautifully throughout the season. Learn which bloom varieties work best for wreath-making and get tips on how to care for your wreath once it's dry. Trust us, this wreath will be the perfect addition to your home decor! And best of all, register for 3 or more classes and receive $10 off each! While tools are not provided, we have some available for purchase. Plus, join us early for exclusive access to our storefront and a 10% discount! Doors open 1 hour prior to the listed class time, so don't miss out on a chance to gain some extra inspiration and save before your class begins.
Run, Jump, Throw
Sunday, September 10 · 4 - 5pm EDT
12000 Antietam Road Woodbridge, VA 22192 United States
About the Event
Elevate Your Young Athlete's Abilities with Run, Jump, Throw!
Introducing the ultimate program to boost physical skills, enhance overall well-being, and learn awesome new abilities.
Designed for kids of all ages and skill levels, Run, Jump, Throw is backed by the latest research in youth development and physical education. It adheres to the standards and guidelines of USA Track and Field programs, ensuring top-notch quality.
Our program focuses on fun, engaging activities that are perfect for schools, sports clubs, and parents who want to promote a healthier, more confident, and active lifestyle for their children.
In our 4-week program, kids will participate in a variety of specifically designed activities to improve coordination, balance, strength, and endurance. From running and jumping to throwing and relay events, these challenges not only test physical and mental limits but also foster teamwork, sportsmanship, and a passion for physical activity.
Each week, participants will engage in age-appropriate tasks, working towards the final week's mini meet, where medals will be awarded to EVERY participant for their achievements!
By joining our program, you can expect the following benefits:
Enhanced physical fitness and overall health
Boosted confidence and self-esteem
Improved coordination, balance, and agility
Strengthened social skills and teamwork abilities
A lifelong love for physical activity
If you're seeking a fun and effective way to help your young athlete become healthier, more active, and full of confidence, Kids Run, Jump, Throw is the answer. Don't miss out on this incredible opportunity!
Burke Centre Festival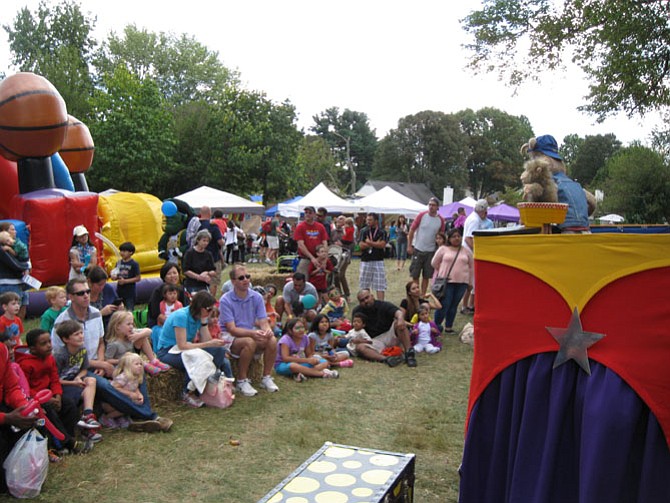 September 9-10 Sat at 9:30AM - Sun at 5:00PM
Burke Centre Festival Grounds 6060 Burke Centre Pkwy Burke 22015
About the Event
Join us at the annual Burke Centre Festival, a beloved event celebrating our beautiful and award-winning No VA community! With over 40 years of history, this festival offers something for everyone.
Experience the renowned Arts & Crafts Show, indulge in festival foods, enjoy live performances, and participate in interactive activities. From face painting to Midway-style games, there is excitement at every corner. You might even spot roving characters like Star Wars, Olaf, or Paw Patrol!
Don't miss the Beer & Wine Garden, open from 12-5 PM both days, with extended hours until 10 PM on Saturdays. Delight in delicious selections from Cave Ridge Vineyard and Bunnyman Brewing. Please note that valid ID is required for purchasing beer and wine.
We're sorry, but pets are not allowed on the Festival grounds during the event (except for service animals). Join us for a fantastic family event that will captivate and entertain all ages. Best of all, admission is free!
MANASSAS & PRINCE WILLIAM OUT OF THE DARKNESS WALK
Sunday, SEP 10 @ 11:00 AM - 2:00 PM
HARRIS PAVILION @ 9201 CENTER ST, MANASSAS, VA 20110, USA
About the Event
Join the American Foundation for Suicide Prevention on World Suicide Prevention Day and take part in the Manassas & Prince William Out of the Darkness Community Walk. This event is more than simply a walk, it is a chance to walk in unity, awareness, and hope. By registering to walk, you will not only support the AFSP's incredible mission to save lives amidst suicide, but also provide a helping hand to those who have been affected by mental health conditions and suicide. The registration is completely free and there is no minimum fundraising amount required to participate, making it an accessible option for anyone who wishes to show their support. Sponsorship and volunteer opportunities are also available, meaning that there are many ways to get involved and help out. Sign up today and take the first step in making a difference.
As the summer days come to a close and the cooler weather ushers in, now is the perfect time to get out and explore the world. With our top recommendations of places to visit and take a much-needed break, you'll rejuvenate your senses in no time. Plan out each detail of your weekend getaway with ease with our help. Follow these guidelines to ensure you enjoy every second of your experience while taking care of yourself through it all. September is calling - answer it!
JACOBS & CO. REAL ESTATE, LLC.
12923 Fitzwater Dr. Nokesville, VA 20155
(703) 594-3800 | jacobsandco.com