Survey Says… Millennials, Boomers, and Gen Z Are All Fighting For Homes!
Posted by Scott Jacobs, Broker on Wednesday, July 12, 2023 at 12:35:48 PM
By Scott Jacobs, Broker / July 12, 2023
Comment
Survey Says… Millennials, Boomers, and Gen Z Are All Fighting For Homes!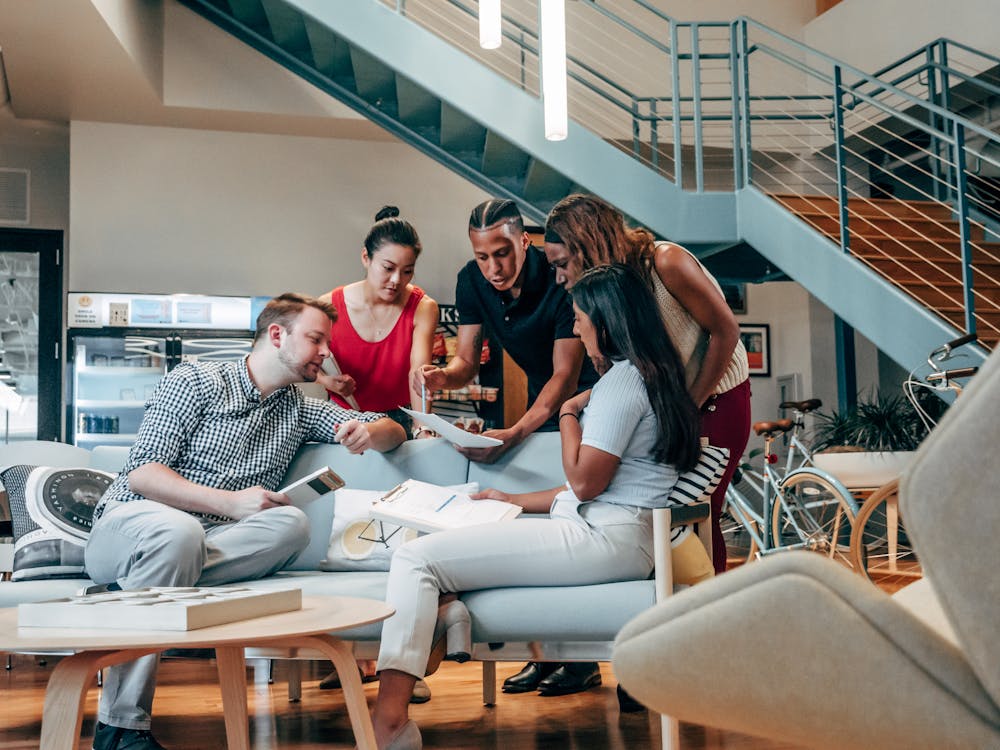 When it comes to buying or selling an investment property, understanding the market conditions is key. With so many questions to consider, such as bidding wars and buyer concessions, it can be overwhelming to navigate the real estate market. However, a recent survey conducted by Opendoor provides some valuable insights that sellers and buyers alike should take into account. Whether you're looking to sell or buy, keeping market trends and conditions in mind is crucial for achieving your investment goals. By staying abreast of the latest developments and projections, you can make informed decisions and ensure a successful transaction.
The fight for homes ramps up as Millennials, Boomers, and Gen Z all enter the fray. With tight inventory levels due to location preferences, rising costs of living, and a lack of available construction crews -- it's no surprise that competition has become fierce among three generations seeking the same desired end result: homeowner-ship. As we survey the housing markets across America and look at how age is impacting those looking to buy or rent property, one thing becomes very clear: this race for affordable housing isn't going anywhere anytime soon!
Buyers are gearing up to take on the competition!
As the housing market remains red-hot, buyers are gearing up to face some stiff competition. According to recent surveys, the vast majority of homebuyers are ready to engage in a bidding war in order to secure their dream property. Among the younger generations, such as Millennials and Gen Z, the expectation of heated competition is particularly high. They make up the largest group of buyers who expect to face competition when buying a property. In fact, a staggering 76% of Millennials and 73% of Gen Zers anticipate it. They are confident that they will have to bring their A-game in order to beat out other would-be buyers. On the other hand, Baby Boomers are more laid-back about the process and are less likely to anticipate any major hurdles in their home buying journey. Whether you're a first-time homebuyer or a seasoned pro, one thing is clear: in today's market, it pays to be prepared, persistent, and ready to fight for what you want.
As a homeowner looking to sell your property, it's important to consider the current market conditions and pricing trends. While it may be tempting to set a high asking price, you should think twice before doing so. According to recent surveys, nearly 70% of buyers believe that homes are currently overpriced, and affordability is a top concern for 72% of them. In fact, 73% of buyers plan to bid below asking price, especially Baby Boomers and Gen Xers who are actively seeking out deals. Therefore, pricing your property extravagantly is likely to deter potential buyers and may result in your property staying on the market for longer than you'd like.
Need to sell? Speed and certainty are the name of the game.
When it comes to buying a property, there are many factors to consider. However, if you want to have the upper hand in the process, offering speed and certainty to the seller can be a game-changer. According to recent data, nearly 90% of sellers consider the certainty of an offer not falling through to be extremely important, with over half valuing cash offers. With many buyers facing financing challenges and cancellations on the rise, it's no wonder that sellers are placing such a high importance on these factors. In fact, the rate of contract cancellations has increased to 18% - the second-highest it's been since 2014. By offering a cash offer and ensuring a speedy and secure transaction, you can stand out from the crowd and increase your chances of securing your dream property.
With about three in four sellers eager to sell their home as quickly as possible, it's essential to be prepared before making an offer. Getting preapproved for your mortgage and having your documentation ready can go a long way in showcasing your credibility as a buyer. Fast inspections and repair requests can also help expedite the process. However, if you really want to stand out, consider a cash offer. That said, it's important to be cautious about what demands you make during negotiations. While sellers are often willing to negotiate on their closing date and asking price, don't expect them to cover home warranties, pay for closing costs, or offer repair credits. One option sellers may be willing to consider is covering inspection fees, which 42% are open to. By following these tips, you can help ensure that your home buying experience is a success.
Connection
The real estate market can be a tricky place, especially when it comes to aligning buyers and sellers. Both parties have their own agendas and can often have different expectations for the transaction. As a seller, it's important to be reasonable with your list price and be ready to negotiate. However, don't expect a flood of over-asking bids, especially with older buyers who are less likely to engage in a bidding war. For Baby Boomers, playing hardball may also be a tactic they employ when trying to secure their dream home. It's always best to come prepared and remain flexible throughout the process to ensure a smooth transaction for both parties involved.
If you're searching for a new property to call home, it's important to ensure that your offers are as polished and clean as possible. This means having all your financial ducks in a row, or even making a cash offer, to show sellers that you mean business. Additionally, when it comes to negotiating the terms of your offer, it's crucial to be mindful of what you're asking for. While both buyers and sellers are open to the idea of making concessions to speed up the process, it's important to remember that some requests are more likely to be granted than others. By approaching the negotiation process with care and understanding, you can increase your chances of making a successful purchase.
SCOTT JACOBS
(703) 346-5855
scottjacobsbroker.jacobsandco.com
JACOBS & CO. REAL ESTATE, LLC.
12923 Fitzwater Dr. Nokesville, VA 20155
(703) 594-3800 | jacobsandco.com