The Best Summer Events in NOVA - A Humorous List for Savvy Crazies!
Posted by Scott Jacobs, Broker on Monday, July 10, 2023 at 12:56:17 PM
By Scott Jacobs, Broker / July 10, 2023
Comment
The Best Summer Events in NOVA - A Humorous List for Savvy Crazies!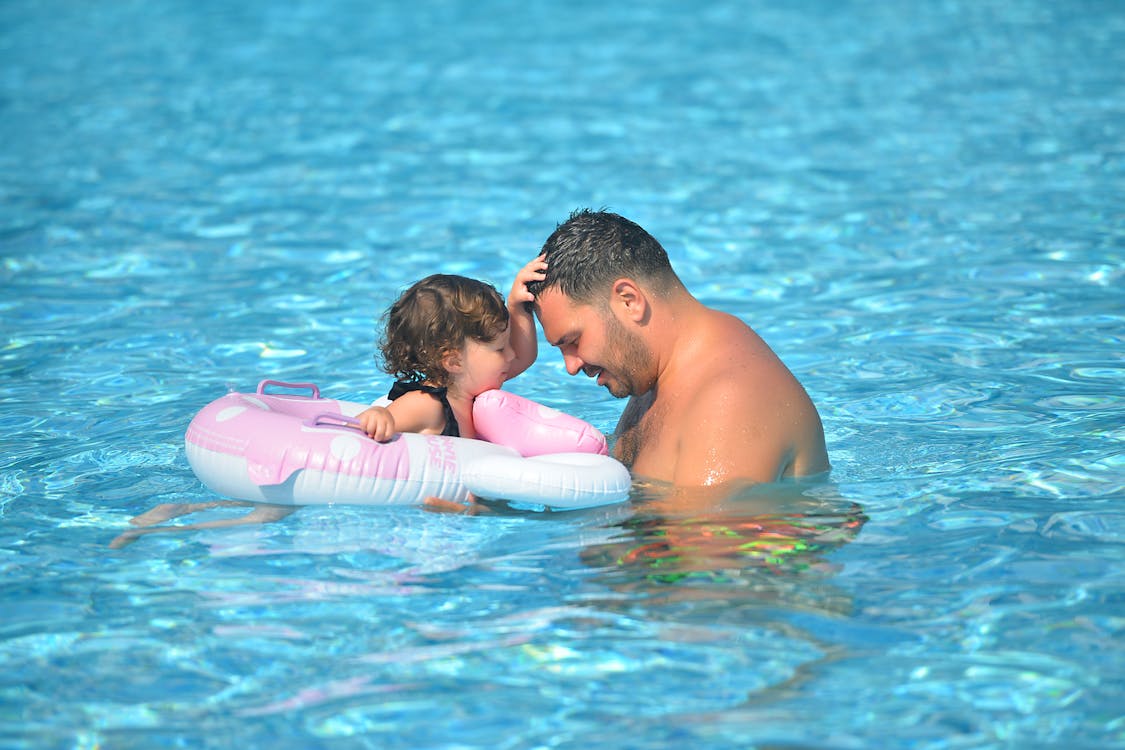 Summer is here and for all of us who live in Northern Virginia, that means one thing - it's time to get ready for some FUN! Whether you are a crazed adrenaline junkie looking to fill your summer days with extreme sports or just want something more low-key and family friendly, there is definitely an event out there that will suit your needs. We've compiled this hilarious yet savvy list of the best summer events happening in NOVA so you won't have to spend precious time searching through endless postings on social media. From street fairs and parades to adventure races and festivals galore – buckle up, because we're about to kickstart your search for a sizzling summer full of entertainment!
Shop At Upscale - Exclusive Beauty Supply Store Experience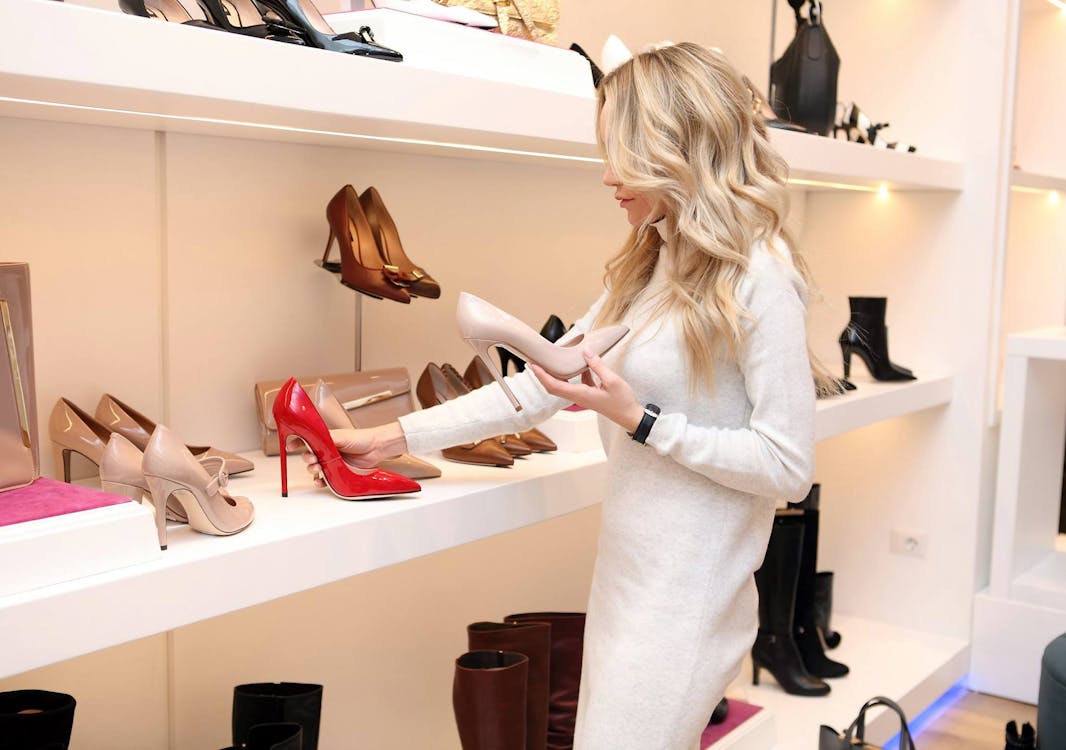 Friday, July 14 · 12 - 4pm EDT
4201 Dale Blvd 4201 Dale Boulevard Woodbridge, VA 22193 United States
Indulge in a luxurious beauty supply shopping experience at UpScale, where you'll find an exclusive selection of the top brands in the industry. Discover the benefits of using MIELLE, LA GIRL, MY BLACK IS BEAUTIFUL, SHE IS BOMB, KALEIDOSCOPE, and many more high-end beauty products. Shop during the store's Wednesday to Saturday hours from noon to 6 PM, and let the knowledgeable staff guide you to the perfect products for your unique beauty needs. At UpScale, you'll find the beauty essentials you deserve for an elevated self-care routine.
Give your fur baby the treat they deserve every Tuesday with our latest promo - Treat Me Tuesday. Take home our mouthwatering frozen pup treats, made with fresh ingredients like greek yogurt and fruits, for just $5. Not only does it taste good, but it's also healthy for your pooch. What a steal! Don't miss out on this paw-some opportunity to spoil your furry friend and make their day. Get your paws on a frozen treat in advance for $5 or $6 at the door. Let the tail-wagging begin!
AIME Camp 2023 - Ghadir Edition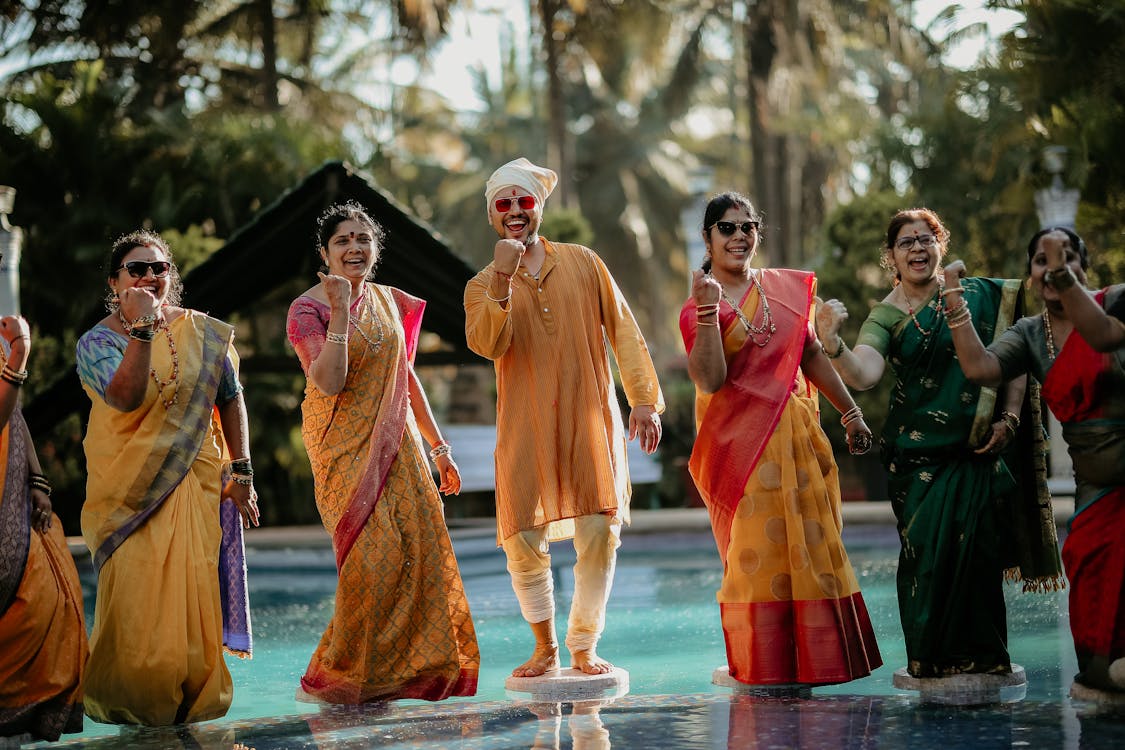 July 14 · 5pm - July 16 · 2:30pm EDT
Cabin Camp 5 -Happyland 17425 Mawavi Road Triangle, VA 22172 United States
Join us for an unforgettable experience at the AIME Camp 2023 - Ghadir Edition! We welcome boys and girls aged 13-19 to come learn more about Ghadir-e-Khum and how we can all strive to live a Ghadiri life. Our camp strives to offer an active, diverse, interactive, and spiritual environment. We have a wide variety of activities planned, including team-building exercises, volleyball, sky gazing, tug of war, potato sack races, kickball, charades, and even a game of Mafia! You won't want to miss out on all the fun and learning opportunities that await you at AIME Camp 2023 - Ghadir Edition. Join us, InshaAllah!
Brunch Yoga at Nokesville Winery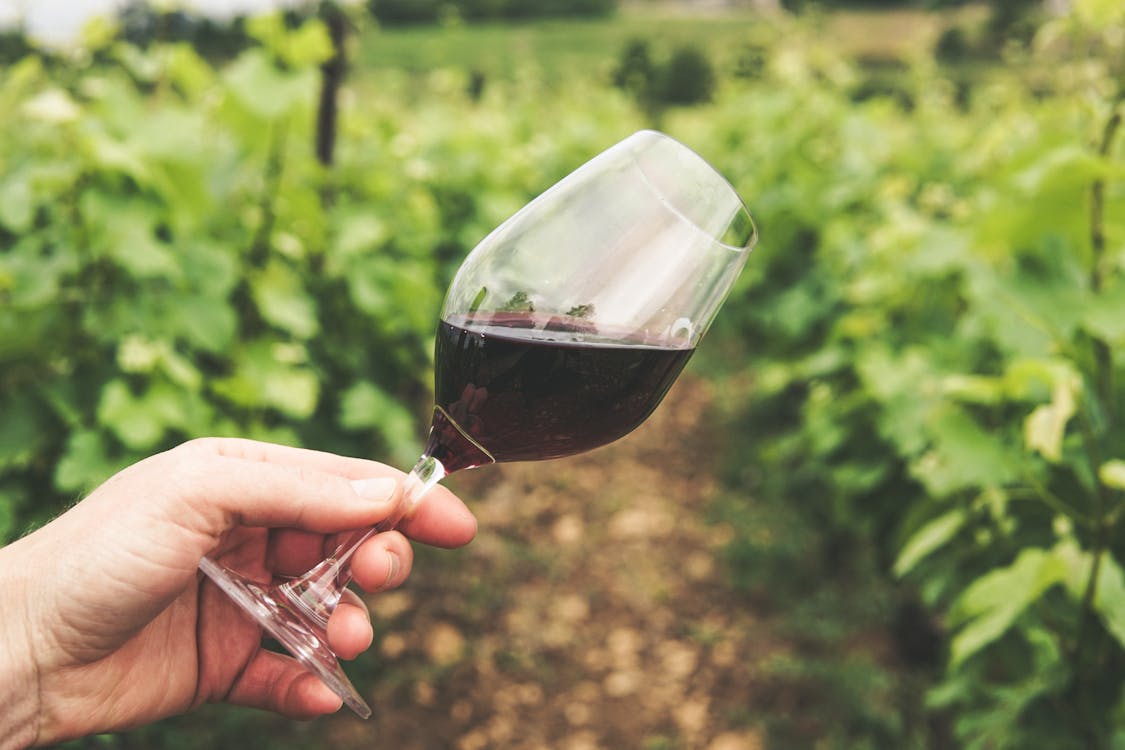 Starts on Saturday, July 15 · 10am EDT
Nokesville Winery 12593 Foremost Court Nokesville, VA 20181 United States
Start your weekends off right this July by joining us for Brunch Yoga at Nokesville Winery! Ease into peacefulness with a community building yoga class hosted by local teacher Gwen Hunter of Alternative Energy Hatha. Afterward, indulge in a light brunch and refreshing glass of wine with your friends and family. What better way to start your summer Saturdays than with a little exercise, great company, and delicious food and drink at this picturesque winery? Don't miss out on this relaxing, rejuvenating experience! Remember, tickets are required, and the price includes a yoga class and lite fare, with wine sold separately.
Cake Decorating Class: Lambeth Cake Decorating Workshop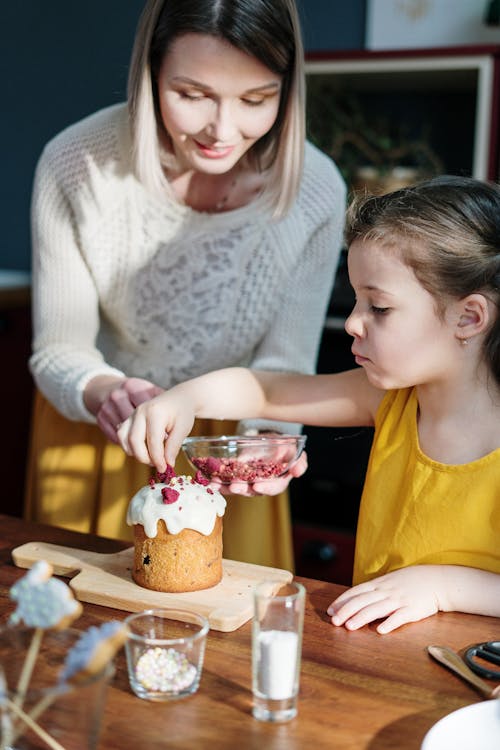 Saturday, July 15 · 11am - 2pm EDT
Fran's Cake & Candy Supplies 10927 Main Street Fairfax, VA 22030 United States
Get ready to take your cake decorating skills to the next level with Mayra Garcia from celebrateMe! In this class, Mayra will be teaching students how to craft a lavish classic cake using piping techniques in the traditional lambeth style. This workshop is perfect for students who already have intermediate cake decorating skills and want to push themselves even further. Plus, with all the materials and tools provided for use during the workshop, you don't have to worry about bringing anything from home. And the best part? You get to take your finished masterpiece home with you in a provided box. As an added bonus, all students are eligible for a 5% discount on purchases at Fran's on the day of class. Don't miss out on this opportunity to up your cake game with Mayra Garcia!
The Summer TakeOver Pop-Up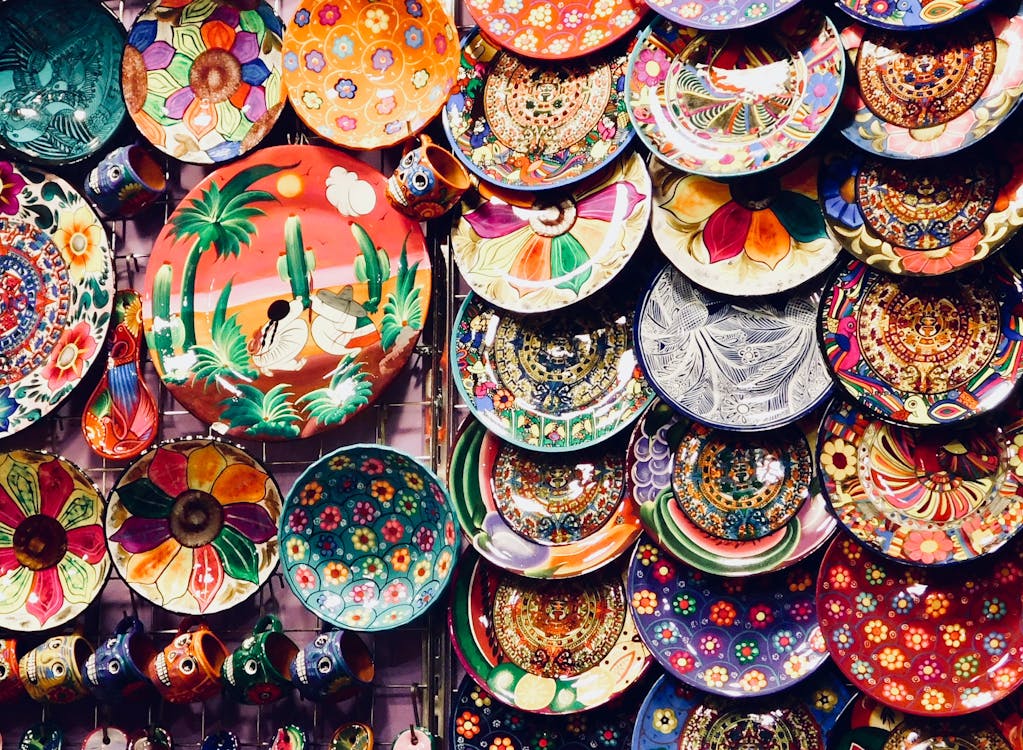 Saturday, July 15 · 2 - 6pm EDT
The Co-Op Event Space 1680 Old Bridge Road Unit 201 Woodbridge, VA 22192 United States
Summer is the time for family, fun, friends and all-around good vibes. What could be better than a free event that combines all of those things? The Summer Takeoverrr is coming to Virginia and it's going to be epic! Woodbridge, to be exact, so mark your calendars and get ready to support some great local vendors. You'll find everything from candles to jewelry, clothing to beauty products. With such a variety of vendors, you're bound to find something that catches your eye. And, of course, you can't forget about the music. The vibes will be provided by none other than the talented @D. Bring your appetite as well because there will be amazing food and drinks available. So, come out, network and enjoy the good vibes that are sure to be spreading through the building. If you're a vendor, don't miss out on this amazing opportunity to showcase your products. See you there!
Adult Field Day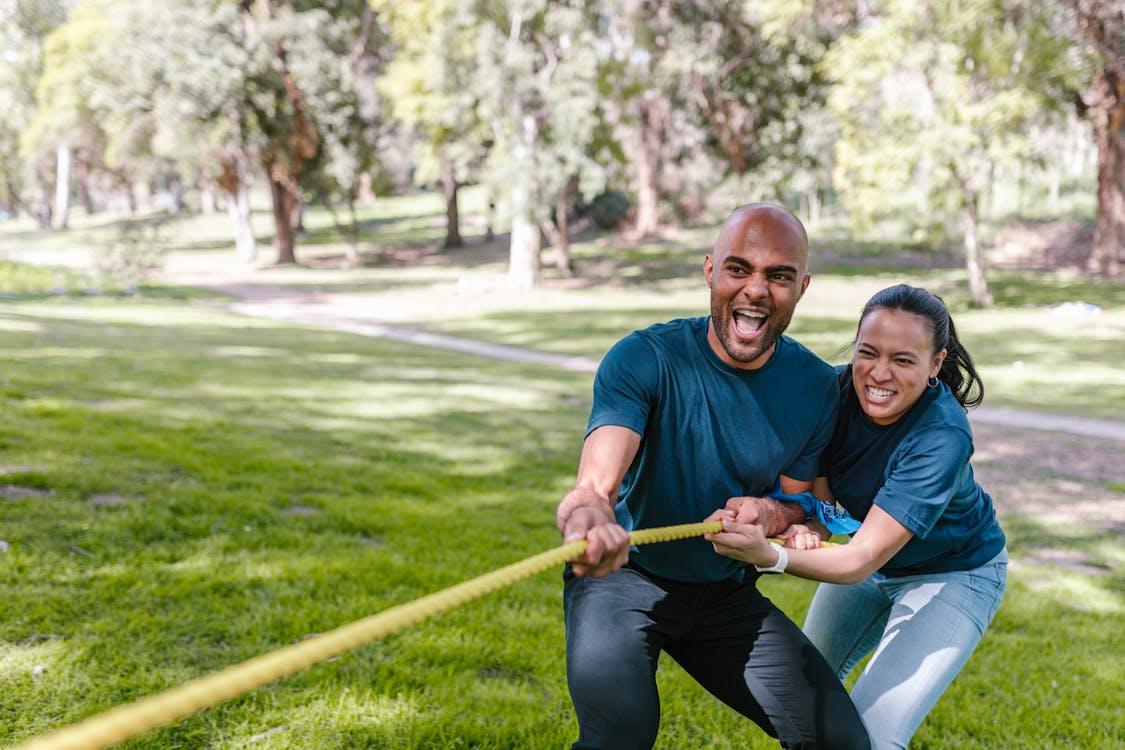 Saturday, July 15 · 11am - 4pm EDT
3720 Blenheim Blvd 3720 Blenheim Boulevard Fairfax, VA 22030 United States
Get ready to unleash your inner child and let loose with a day of non-stop thrills and excitement at our Adult Field Day! Join us for a one-of-a-kind experience that combines fun, competition, and camaraderie in a way that is sure to leave you feeling refreshed and energized. Whether you're looking to challenge your friends or simply blow off steam, our highly anticipated event has something for everyone. With a wide range of classic field day events tailored specifically for adults, you'll be able to test your skills in everything from sack races to obstacle courses and more. So gather your squad and get ready to put your competitive spirit to the test in a day filled with laughter, teamwork, and friendly rivalries. We can't wait to see you there!
Children's Day at the Museum Sponsored by the CDG: Join the Home Front!
Saturday, July 15 · 10 - 11am EDT
3944 Cameron St, Dumfries, VA 22026-2318, United States 3944 Cameron Street Dumfries, VA 22026 United States
Step back in time and immerse yourself in the rich history of the Prince William Resolves, an important document that declared our local community's support for independence during the American Revolution. While exploring the Weems-Botts Museum, don't miss the chance to try your hand at a historical craft that played a vital role in the war effort: spinning wool from local American sheep. By participating in this activity, you can commemorate the hard work and dedication of our ancestors who fought for freedom from British rule. Plus, you'll have the opportunity to connect with local residents and learn more about how they contributed to the fight for liberty. Don't miss out on this engaging and educational event – get your tickets today!
'That Man Is You" (TMIY) Regional Conference 2023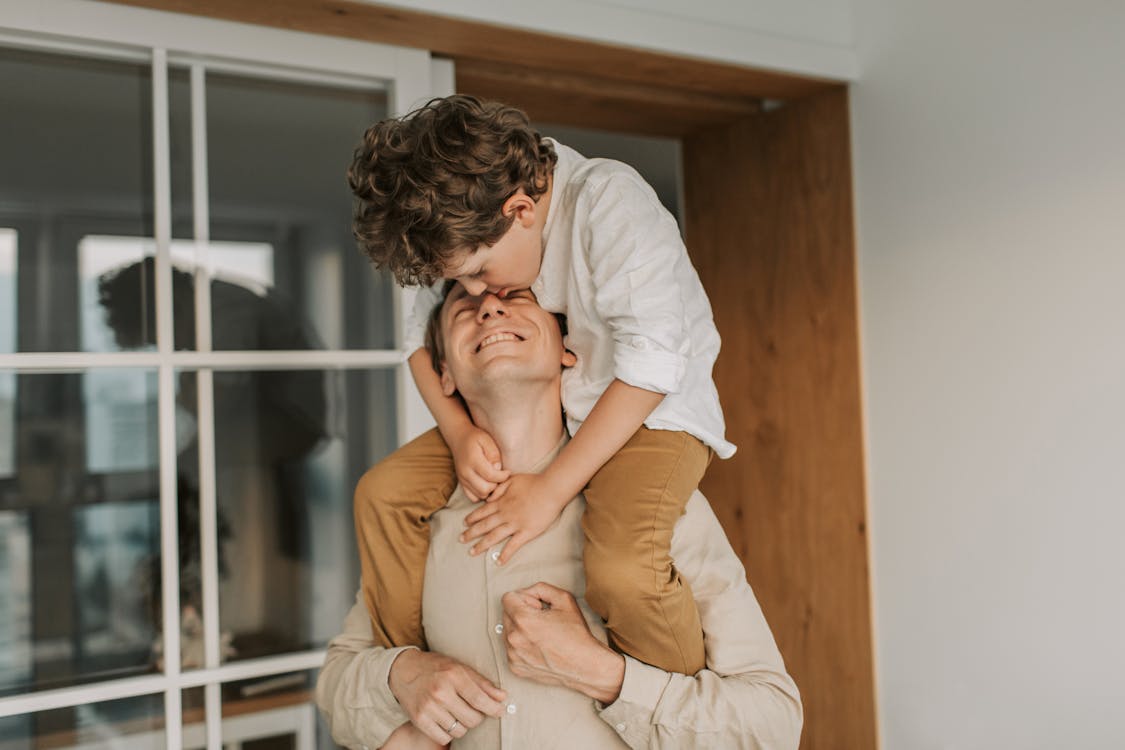 Saturday, July 15 · 8:30am - 4pm EDT
St. Timothy Catholic Church 13807 Poplar Tree Road Chantilly, VA 20151 United States
Gentlemen, get ready to embrace the blessings of That Man Is You! Regional Conference Arlington Diocese. This incredible event is sure to leave a lasting impact on our lives, our marriages and our families. It's an amazing opportunity to come together with like-minded individuals to celebrate our faith, share our experiences, and inspire one another to greatness. If you're considering starting a TMIY program in your parish or know someone who is, this event is not to be missed. With the sponsorship of Men of TMIY and Man-Cave, we'll have a chance to enjoy a delicious lunch while we socialize and celebrate. And the best part? There is no cost for registration! Don't hesitate, grab your spot now and get ready to experience TMIY like never before.
July Flowing with Grief Yoga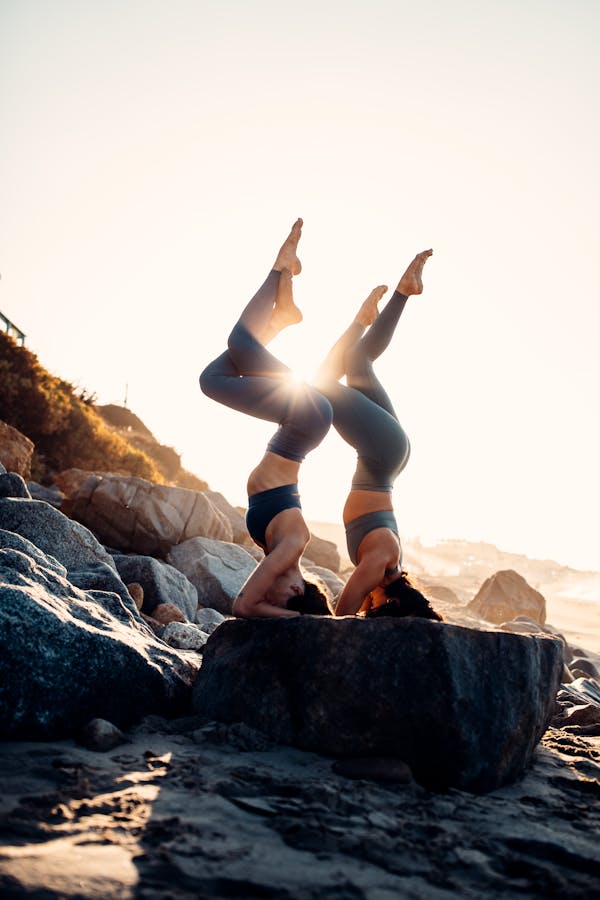 Saturday, July 15 · 9:30 - 10:30am EDT
Ohana Preservation Foundation 24240 James Monroe Highway Aldie, VA 20105 United States
As we enter the summer months, it can be a time of joy and happiness, but also a time of reflection and mourning. July's Flowing with Grief class offers a unique perspective on dealing with grief during this sunny season, focusing on the light and energy that summer brings while also finding balance with cooling poses. This class is open to all ages and levels, making it a perfect opportunity for beginners and experts to come together in a serene setting. Whether you are looking to remember a loved one or simply find solace in the present moment, this class invites you to bring your awareness back into your body and embrace all that summer has to offer. So come join us on June 17th for a transformative experience in the Stable Blooms shed or outdoors at Ohana Preservation Foundation, and arrive early to soak up all the positive energy this class has to offer.
Princess Tea Party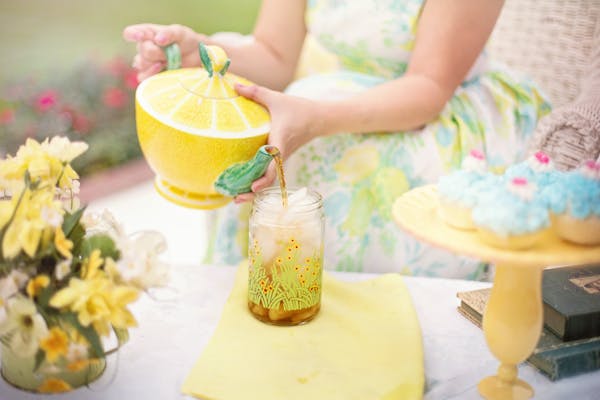 Saturday, July 15 · 12 - 2pm EDT
Manassas Mall 8300 Sudley Road Manassas, VA 20109 United States
Get ready to step into a world of enchantment and magic with the upcoming Princess Tea Party! Hosted by Curio and Vidi Vici, this event will be taking place in the Community Room on July 15th from 12pm-2pm. You'll get to enjoy an afternoon filled with tea, scones, and stories, surrounded by five beautiful princesses. This is the perfect event for any child who dreams of a fairytale adventure and will leave you feeling like a true princess. Come dressed in your best royal attire and get ready for an event like no other! Don't miss out on the chance to channel your inner royalty and make memories that will last a lifetime.
PWC Fatherhood Initiative Dads Pool Day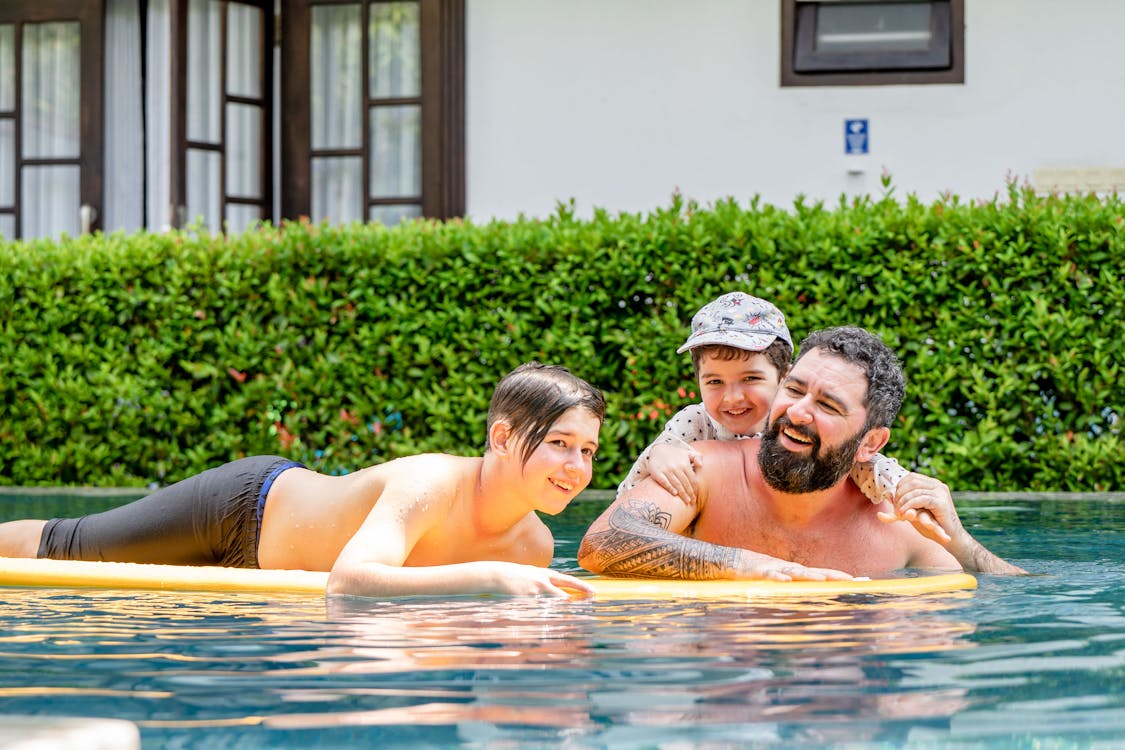 Saturday, July 15 · 6:30 - 8:30pm EDT
Andrew Leitch Park 5301 Dale Boulevard Dale City, VA 22193 United States
As the sun beats down and the days grow longer, summertime brings with it a sense of joy and adventure. It's a season that's all about making memories with those we love, and what better way to do that than by spending a day at the pool? This year, PWC is proud to host a Fatherhood Initiative Dads Pool Day, where families can come together and celebrate the bond between fathers and their children. Whether you're a dad who loves to splash around with your little ones or simply someone who values the role that fathers play in the lives of their kids, this event is sure to be a day of fun, laughter, and connection. So bring your swim trunks, your sunscreen, and your sense of adventure, and let's make some memories together!
MELA TEEYAN TEEJ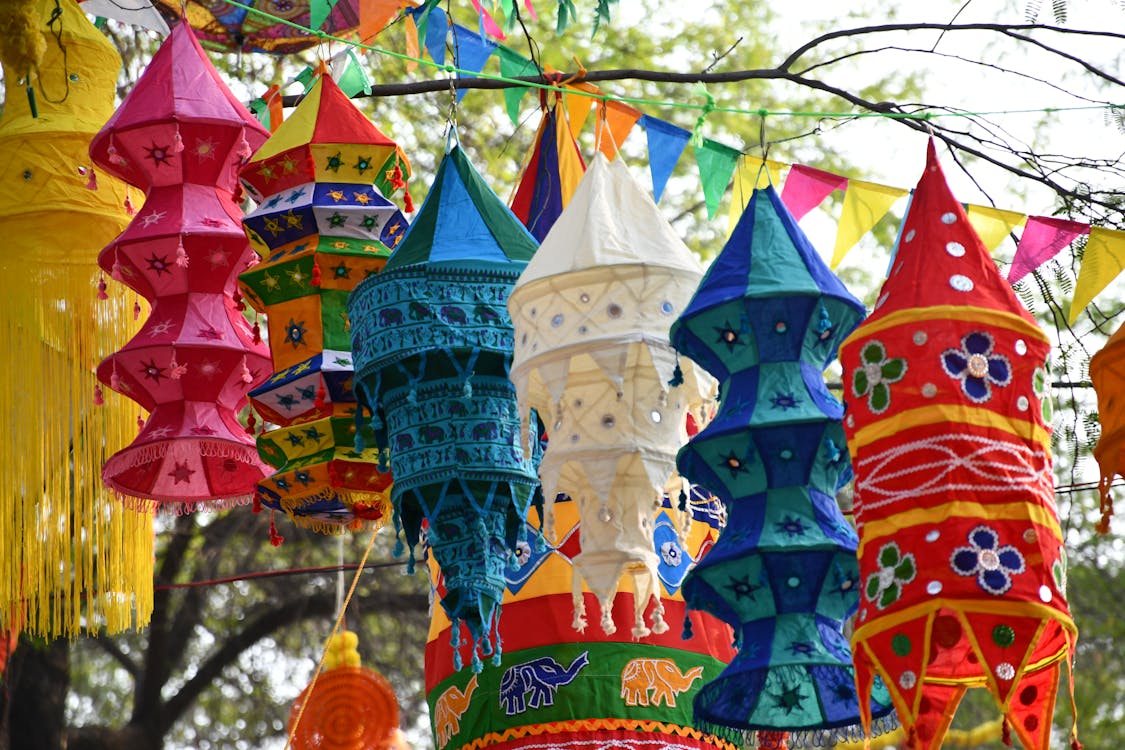 Sunday, July 16 · 2 - 8pm EDT
GN Event Centre 7217 Centreville Road Manassas, VA 20111 United States
Get ready to immerse yourself in the rich culture and traditions of Punjabi women at the 11th Annual Mela Teeyan Teej festival presented by the Punjabi Women Culture Association. This female-focused event promises to be an unforgettable experience, celebrating the importance of women in Punjabi culture. From vibrant fashion shows to energetic dance performances and delicious food, this festival has something for everyone. Come join in the festivities and connect with fellow Punjabi women as we honor the deep-rooted history and traditions of this incredible community. Don't miss out on this opportunity to indulge in the beauty of Punjabi culture and make unforgettable memories.
Rahe Jahani
July 16 · 8pm - July 17 · 1am EDT
14674 Lee Hwy 14674 Lee Highway Gainesville, VA 20155 United States
Get ready for an unforgettable night of live music and entertainment! On Sunday July 16th, head over to the Sapphire Lounge for an exclusive event featuring the incredibly talented Rahe Jahani. Known for his exceptional musical skills and captivating performances, Jahani is sure to bring down the house with his soulful beats and mesmerizing melodies. Joining him on stage are Saleiman Azizi on tabla and Ehsan Eshaq on keys, two incredibly talented musicians that are sure to elevate the experience to a whole new level. And with DJ Mast spinning your favorite tunes during the breaks, it's guaranteed to be an unforgettable night of music and fun. Don't miss out on this incredible opportunity to experience the best music that Cali has to offer - join us at the Sapphire Lounge on July 16th!
Disco is Dead Murder Mystery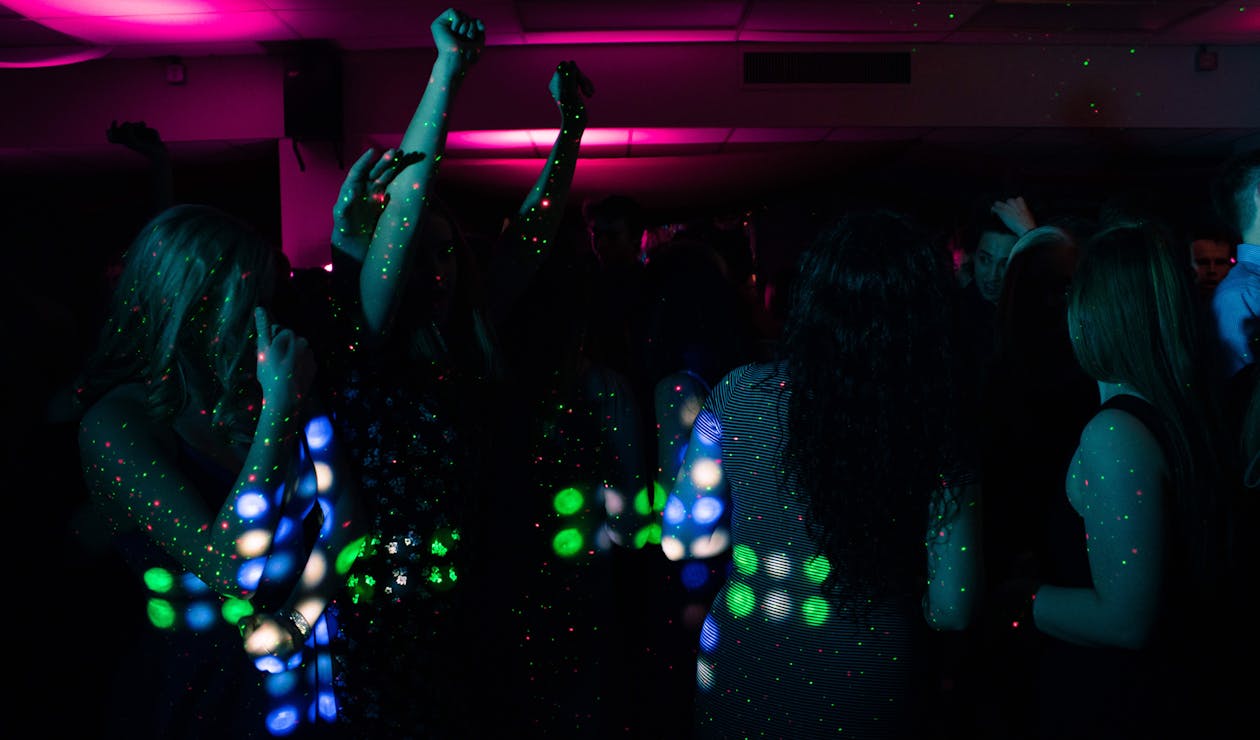 Sunday, July 16 · 2 - 4:30pm EDT
Tucked Away Brewing 8420 Kao Circle Manassas, VA 20110 United States
The night was electric at Groove Café as disco lights bounced off the walls and people danced the night away to the funky beats. Donny Strut was the life of the party, gliding across the dance floor with effortless moves that had everyone watching in awe. As the clock struck midnight, Donny performed his final disco move under the flickering mirror ball, bringing the night to a close in style. But little did anyone know, this would be the last time they would see Donny alive. His naked body was found in the middle of the club, sparking rumors and speculation about what really happened that night. Was it murder, or just a disco dance move gone horribly wrong? Join us for a night of dancing, intrigue, and excitement as we try to crack the case and uncover the truth. As always, dressing up in your best disco threads is highly encouraged. Let's boogie on over and catch you on the flip side!
Infant & Baby Goat Bottle Feed & Snuggle
Sunday, July 16 · 5:30 - 7pm EDT
Little Goat Farm at the Lake 8954 Burwell Road Nokesville, VA 20181 United States
Experience the joy of bottle feeding and snuggling with our adorable Infant Baby Goats! Our Toy Nigerian Dwarf Goats are small in size but big on affection. These furry little friends love nothing more than nuzzling up to humans, climbing and jumping around with pure glee. You'll be delighted to see how playful and friendly they can be. Join them on the play sets in the goat field and you'll be enveloped in the cutest and most heart-warming activity. Don't miss out on this unforgettable experience! Head over to our picnic tables located nearby the baby goat field and lake, and spend some quality time with the little ones. Even if it rains, you can enjoy cozy moments at the baby barn located right inside the goat field. Our goats are eager to give you a warm welcome and lots of love.
Free guided group meditation session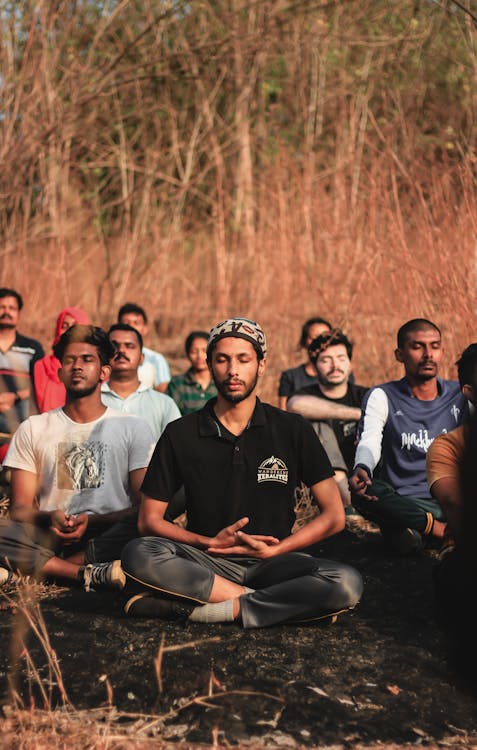 Sunday, July 16 · 8 - 9am EDT
India International School 4433 Brookfield Corporate Dr Chantilly, VA 20151 United States
Heartfulness is a powerful and beautiful form of meditation that helps connect us to our inner light and love. A simple practice, it has been known to reduce stress and increase our overall sense of ease. If you're interested in giving it a try, be sure to join our group session and arrive 10 minutes early. We'll be meeting in the school cafeteria, so be sure to park on the right side of the main entrance and use the entrance to the cafeteria. Chair will be provided, but for those who want to sit on the floor, feel free to bring your own meditation seat. Let's all come together to embrace the beautiful simplicity of Heartfulness meditation.
Summer Floral Design Series: Greece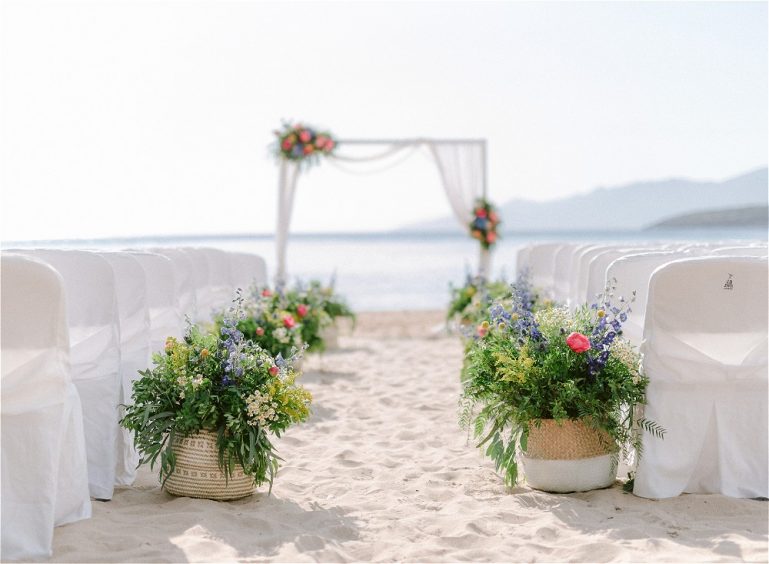 Starts on Sunday, July 16 · 2pm EDT
Metro Flower Market 4151 Lafayette Center Drive #110 Chantilly, VA 20151 United States
Get ready to embark on an unforgettable adventure through Europe this summer! Join us as we delve into the vibrant culture of Greece, filled with native blooms, flavorful cuisine, and stunning design. Our team at Design Cuisine is excited to showcase the culinary artistry of Greece, featuring a variety of Mediterranean delights that will tantalize your taste buds. In addition to the delicious cuisine, we will explore the rich and vibrant style of Mediterranean pottery and create a design that draws from the bold colors and easy style of Mediterranean villages and towns. Are you ready to transport yourself to another part of the world? Request a sneak peek of our menu and join us on this exciting journey through Europe!
Sharp & Smooth Buttercream Cake Decorating Class - Ice Cream Theme
Sunday, July 16 · 10am - 1:30pm EDT
Fran's Cake & Candy Supplies 10927 Main Street Fairfax, VA 22030 United States
Have you ever wondered how to achieve a professional-looking cake with a sharp edge and smooth buttercream finish? Look no further than Steph's class! She will guide you through the process step-by-step and even introduce you to the trendy buttercream ombre effect. And who doesn't love a good ganache drip? Steph will teach you how to apply it flawlessly. But the real cherry on top? You'll also learn how to create a melting ice cream cone that will surely impress anyone who sees your finished masterpiece. And don't worry about bringing any tools or materials - everything you need will be provided. For anyone who wants to up their cake game, this class is a must-take.
So there you have it, savvy crazies! If you're looking for something fun to do this summer in the Northern Virginia area, check out one of these events and make sure to thank me later. Sure, you could spend your summer lounging at home or having an ordinary barbecue with friends. But why not get a little crazy and really make this season one to remember? Go ahead, explore the cultural wonders of Northern Virginia and just maybe - catch a hilarious surprise or two.
JACOBS & CO. REAL ESTATE, LLC.
12923 Fitzwater Dr. Nokesville, VA 20155
(703) 594-3800 | jacobsandco.com