The Interior Designer's Guide to Practical Decorating – 10 Things I Would Never Have in My Home
Posted by Nora Lopez on Wednesday, June 28, 2023 at 10:21:41 AM
By Nora Lopez / June 28, 2023
Comment
The Interior Designer's Guide to Practical Decorating – 10 Things I Would Never Have in My Home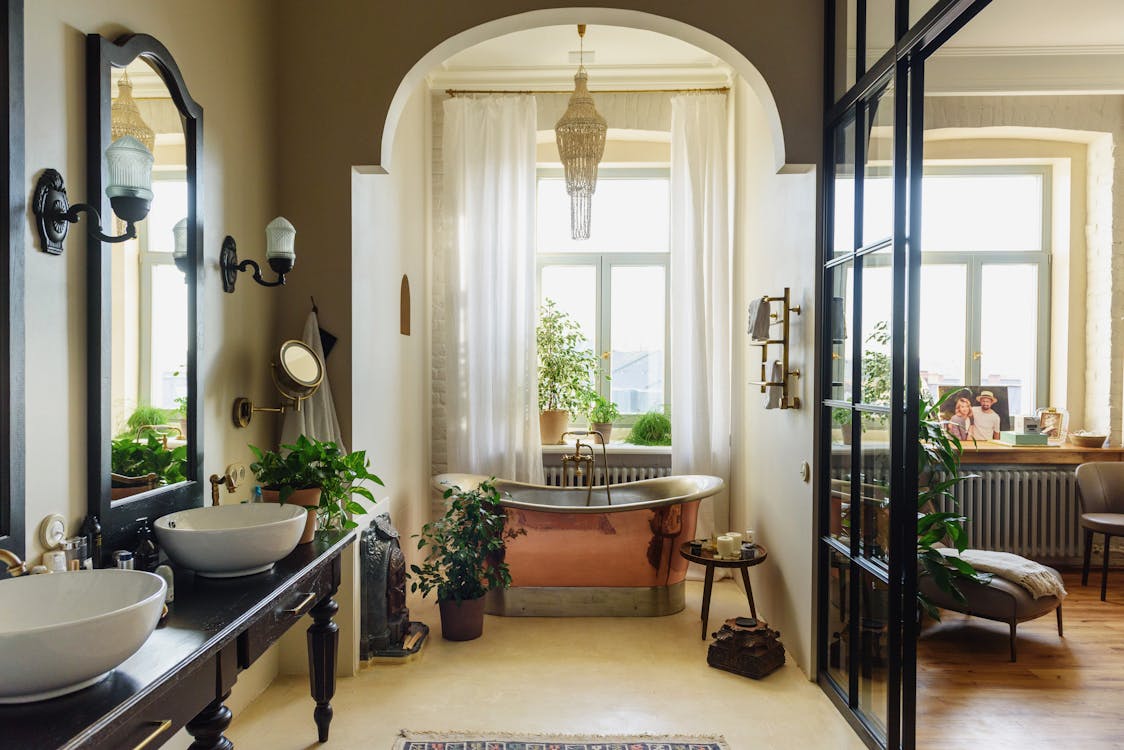 Decorating is an art form, and although it can be intimidating at first, it's actually quite a rewarding experience when done right. Whether you're just getting started or looking to refine your eye for interior design, here's a guide on the ten things I never try in my own projects as an experienced interior designer. From choosing furniture that works with an existing layout to making sure there is enough lighting and considering available wall space - these tips will help improve the look of any room in your home and ensure maximum functionality. Dive into this post for ideas on how to create beautiful spaces without sacrificing comfort or practicality!
We reached out to Jennifer Walter, the owner and principal designer of Folding Chair Design Co. with 13+ years of interior design experience, who graciously shared the items she'd never touch with a ten-foot pole. Check out her expertise so you can avoid making the same mistakes.
#1. Say goodbye to bland wall decor! Canvases with basic scenic photos or generic pop art may end up looking like uninspired stock images.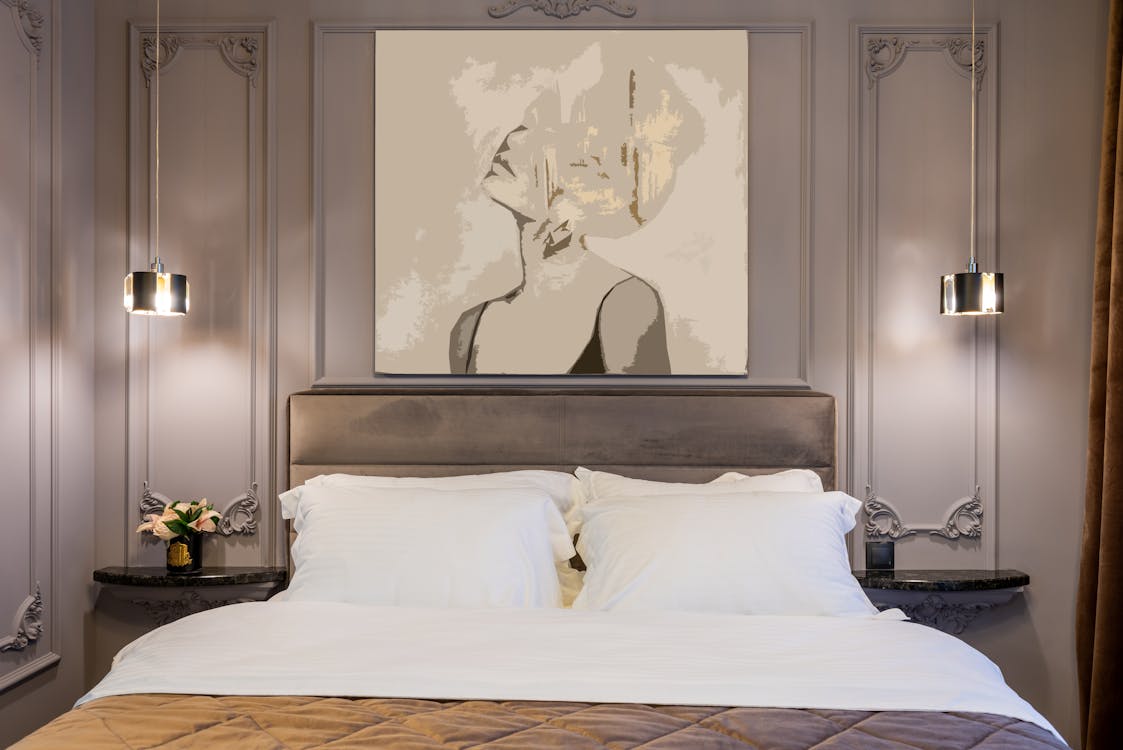 Don't settle for faded and low-quality reproductions - there are better options out there.
According to designer Walter, it's time to ditch those mass-produced canvas prints and opt for something more unique and stylish. While high-end artwork on canvas is still a great choice, the frogs and sunsets often found in pop art tend to fall flat when it comes to home decor.
Instead, Walter suggests checking out websites like Etsy, Minted, and Society6 for reasonably priced artwork that will give your rooms a touch of sophistication. Not only will these pieces elevate your space, but they often come already framed and ready to hang.
Don't settle for stock images masquerading as art - find something that truly reflects your style and makes a statement in your home!
#2. Barn doors may be trendy, but they're not a one-size-fits-all solution for every space.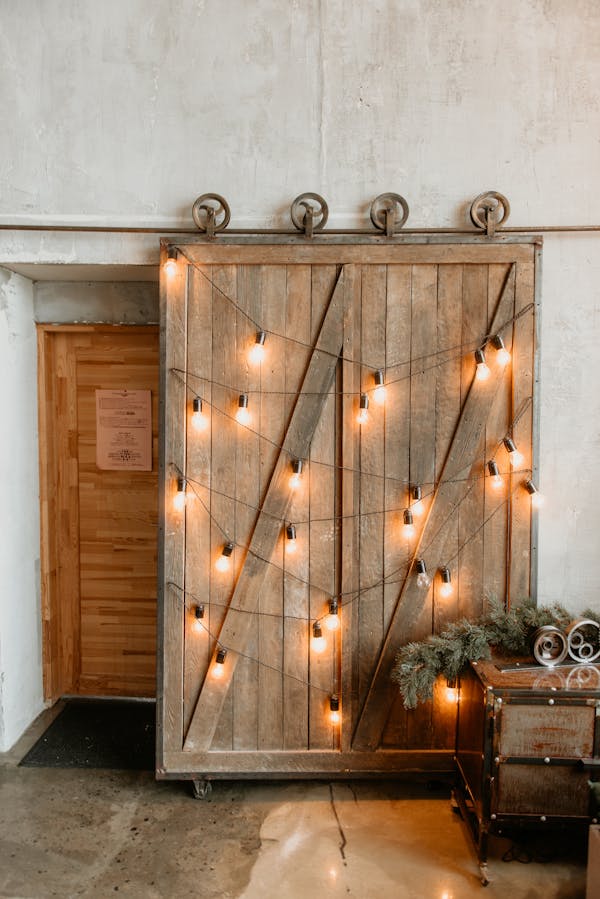 While the farmhouse look continues to be popular, designer Walter is not sold on the idea of having a barn door in her own home.
"The barn door seemed like the perfect solution, with its large size and ability to cover up a blank wall or hide a door," Walter explained. "But honestly, it's just not our thing."
Despite the demand from clients, Walter has found that barn doors don't always mesh well in non-farmhouse spaces.
#3. Time to say goodbye to those dated and gloomy Tuscan kitchens!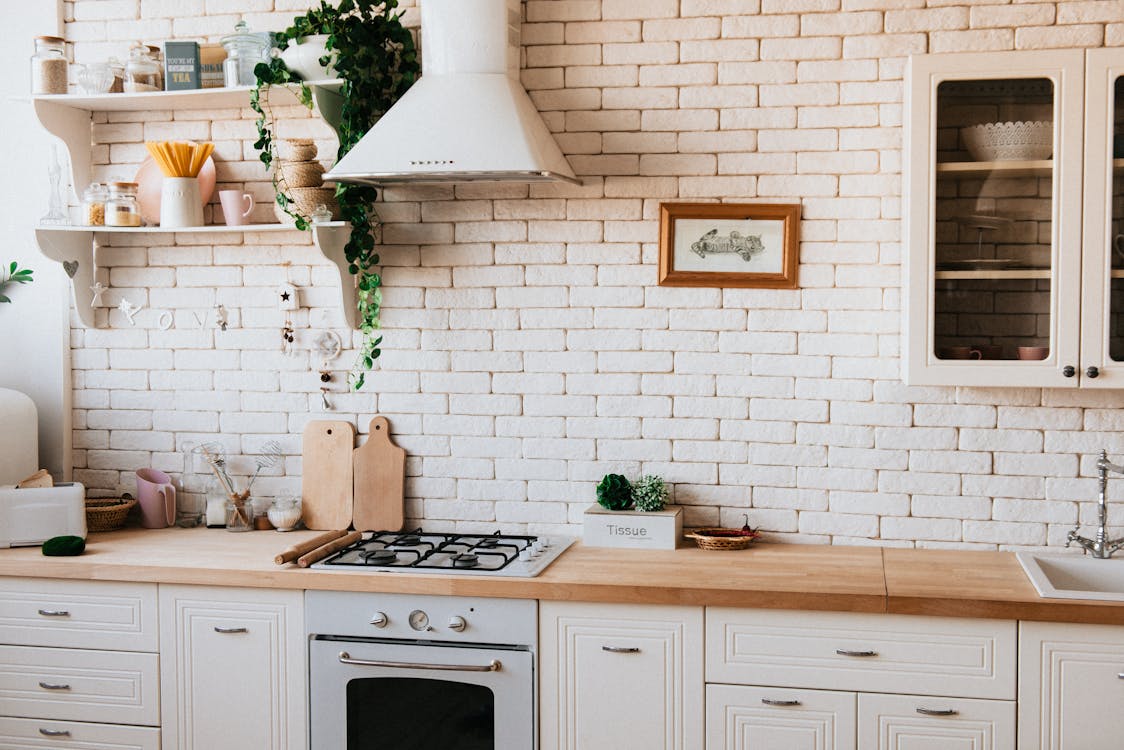 According to Walter, Tuscan-style decor is a trend that's definitely overstayed its welcome. Picture those pink terra-cotta floor tiles, busy tile patterns behind range hoods, and those curly iron accents.
But fear not, because Walter brings some good news! Artisan tile is making a major comeback.
"If you enjoyed the natural aesthetic of Tuscan era materials, you'll love Zellige tile," Walter exclaimed to Insider. "It's handcrafted, available in a wide range of colors, and has an authentic, classic vibe."
So why settle for outdated when you can embrace the new and stylish? Upgrade your kitchen with some Zellige tile and bid farewell to the darkness of Tuscan design.
#4. Don't let school pictures and family photos dominate your room's decor unless you get creative with displaying them.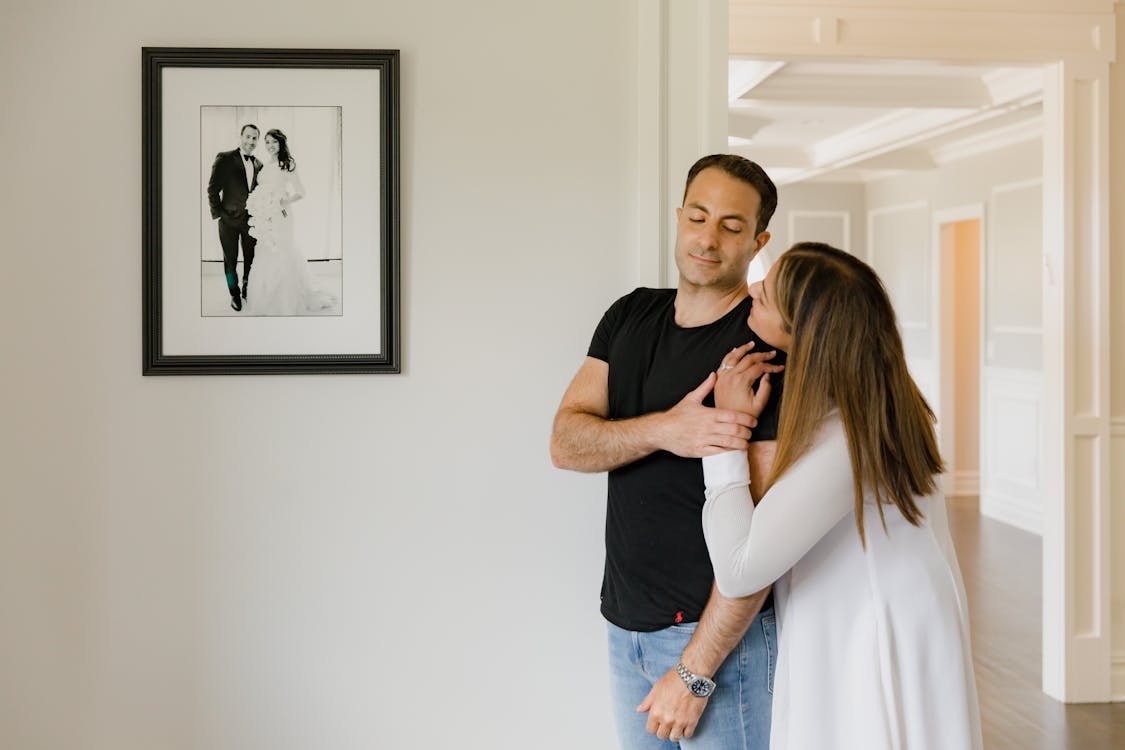 Don't let school pictures and family photos steal the spotlight in your room! Get creative with how you display them. While a few framed family photos can add a personal touch to your nightstands or console tables, hanging massive 8-by-10 class photos of your kids on an empty wall can seriously cramp your style. Instead, try showcasing your family in more artistic ways. Think out-of-the-box by finding abstract or less obvious photos, enlarging them to 24-by-24 squares, and framing them as a collection in a hallway. If you want to show off your adorable pet, go for a sleek black-and-white aesthetic. It's all about finding unique ways to display and enjoy your cherished memories, without compromising your room's style.
#5. Watch out for those halogen floor lamps!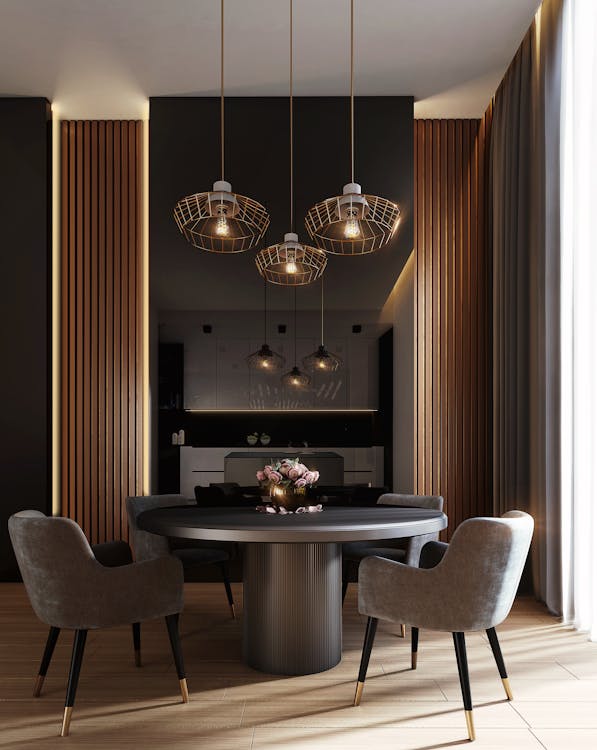 Turn up the heat, not your floor! Say goodbye to old-school halogen floor lamps and explore the world of glamorous lighting options. Remember those iconic lamps from the '80s and '90s? Well, it turns out they were more than just a trend. Those halogen lamps we all had in our rooms could actually be fire hazards! With bulbs reaching temperatures of a scorching 1,200 degrees Fahrenheit, it's time to upgrade to a safer and more stylish alternative. Discover a range of modern floor lamps with glamorous designs that will keep your home shining bright without the risk of turning it into a fiery inferno.
#6. Don't let your floors become a clash of the titans.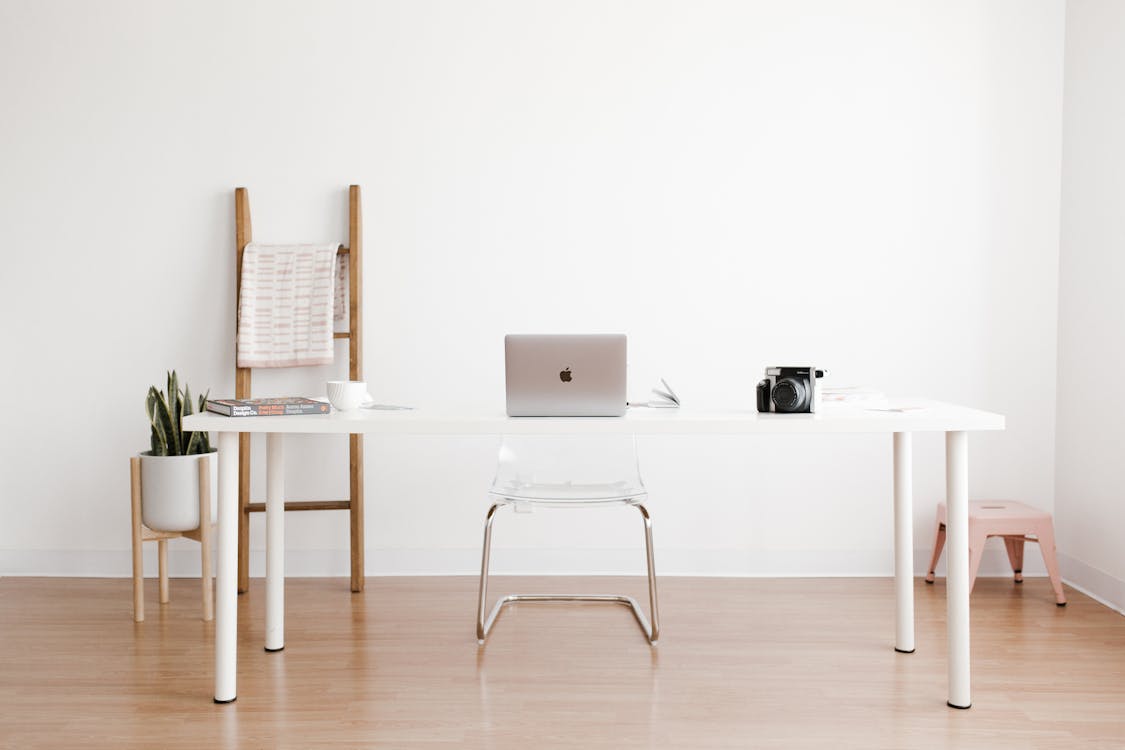 Mixing different flooring materials and finishes is a surefire way to make your home look like a hot mess. We're talking hardwood in one room, laminate in another, and a random tile in the mudroom. Yikes!
According to the design guru Walter, it's all about harmony, baby. Stick to one type of flooring and finish throughout your humble abode. But hey, if you can't afford to refinish or replace your hardwood floors, no worries. Walter recommends choosing a complementary material, like a fancy large-format tile or even a plush carpet. Your floors will thank you.
#7. Don't be a furniture clone! Matching furniture sets are a missed opportunity to inject some personality into your spaces.
Let's face it, who wants a cookie-cutter bedroom with the same bed, dresser, highboy, and nightstands? It's time to break free from the monotony and embrace diversity. Renovation expert Walter shares our sentiments, noting that kitchens suffer the same fate with their tired white-legged table and matching chairs. Decorating is all about showcasing your unique style and creating a space that's truly special. Say goodbye to the dullness of uniformity and hello to a room that screams YOU.
Revamp your living space effortlessly! Say goodbye to the hassle of choosing matching pieces for every room. With the latest stain-resistant fabrics for kitchen and dining chairs, upholstery options are now a breeze," shared Walter with Insider.
#8.
Say goodbye to sterile rooms with metal window treatments!
According to Walter, a window treatment expert, metal should never be the main material for window treatments. The good news is that there are countless options available online and through designers that make horizontal metal blinds a thing of the past.
But wait, there's more! Walter also reveals that soft woven shades, which used to be hard to find, are now easily accessible through online blinds companies. These shades come in a wide range of finishes and textures that will make your windows shine, all without breaking the bank like custom treatments often do. So why settle for a sterile look when you can make your windows pop with style and affordability?
#9. Ditch those wooden signs with cliché slogans taking up precious wall space.
According to Walter, wood script signs are officially passé.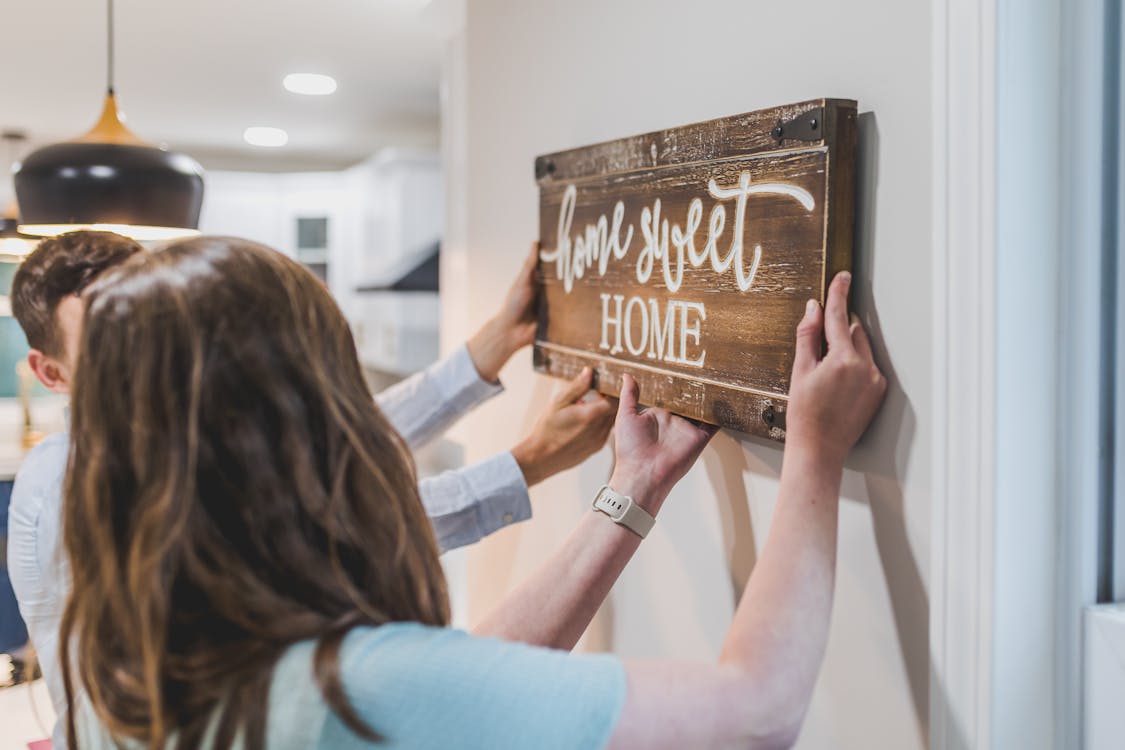 Insider interviewed Walter who had a simple message: we don't need a sign to remind us of how we live, laugh, and love. Not to mention those overdone phrases like 'Café,' 'Bless This House,' or 'It's Wine O'Clock.'
Instead, Walter suggests opting for a vintage sign sourced from eBay or Etsy. And don't forget, artwork now comes in all shapes and sizes, so you can find the perfect piece to adorn your doorway.
Say goodbye to tired wooden signs and hello to a more personalized and stylish vibe!
#10. Upgrade Your Style: Say Goodbye to Bulky Sofas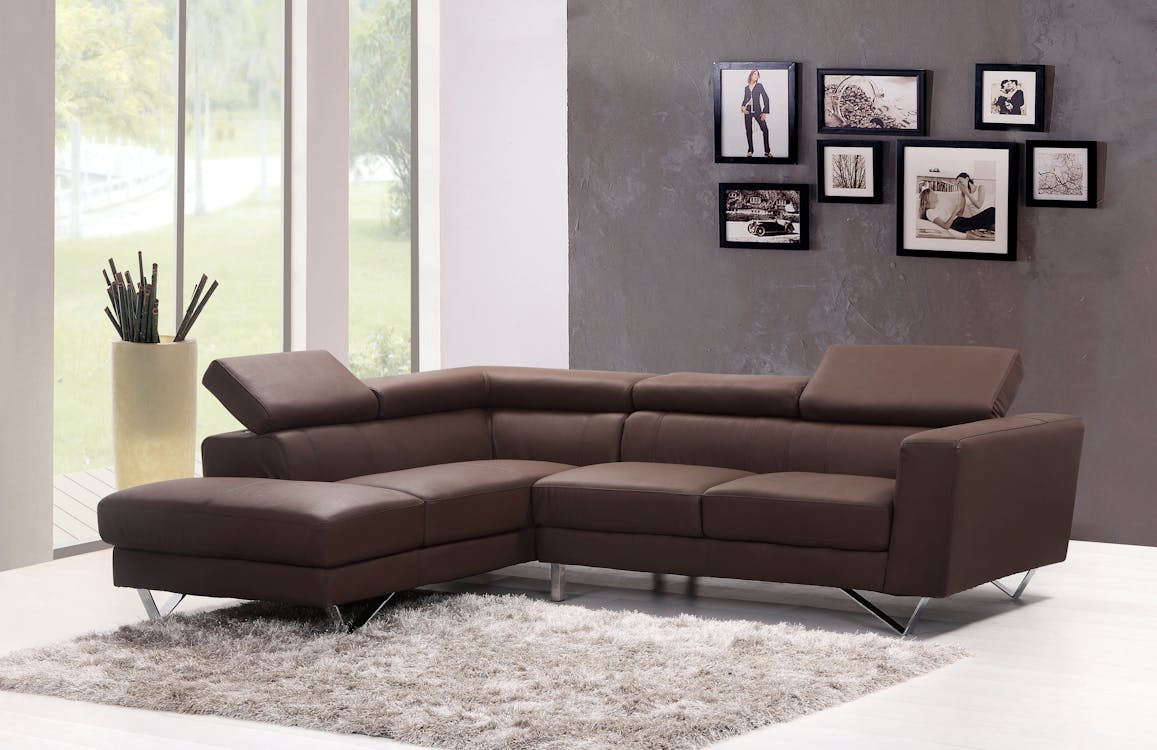 Looking for a stylish sofa that won't cramp your space? Say goodbye to bulky designs and hello to a sleek and chic seating solution.
According to interior design guru Walter, sofas with cup holders and charging stations may seem oversized and lacking in style. So why settle for a clunky couch when you can have something more fashionable?
Instead, Walter recommends opting for a sectional or seats with matching ottomans and chaises. Not only do these options offer a touch of elegance, but they can also be customized in a variety of fabrics to suit any space.
Upgrade your living room or home theater with a sofa that not only exudes style but also offers the comfort and functionality you deserve. Say goodbye to bulky sofas, and hello to a more fashionable and functional seating solution.
Decorating and choosing colors, fabrics and furniture for the home can be a daunting task. But with some smart choices, interior designers can make any room into a beautiful oasis. This article has presented ten unique ideas for transforming a room, from using carpets to accessories and color coordination ideas. Designers should keep in mind the shape of the room, find colors that complement each other and use accessories to make individual statements in their homes. Although there is no one-size-fits-all solution for designing spaces, with these tips we hope that readers have gained insight into finding practical solutions that will help make even the most ordinary spaces come alive. With patience and consideration, any designer can create an undoubtedly stylish home.
JACOBS & CO. REAL ESTATE, LLC.
12923 Fitzwater Dr. Nokesville, VA 20155
(703) 594-3800 | jacobsandco.com