The Latest Trends in Virginia's Housing Market - How You Can Benefit
Posted by Nora Lopez on Friday, August 25, 2023 at 10:00:56 AM
By Nora Lopez / August 25, 2023
Comment
The Latest Trends in Virginia's Housing Market - How You Can Benefit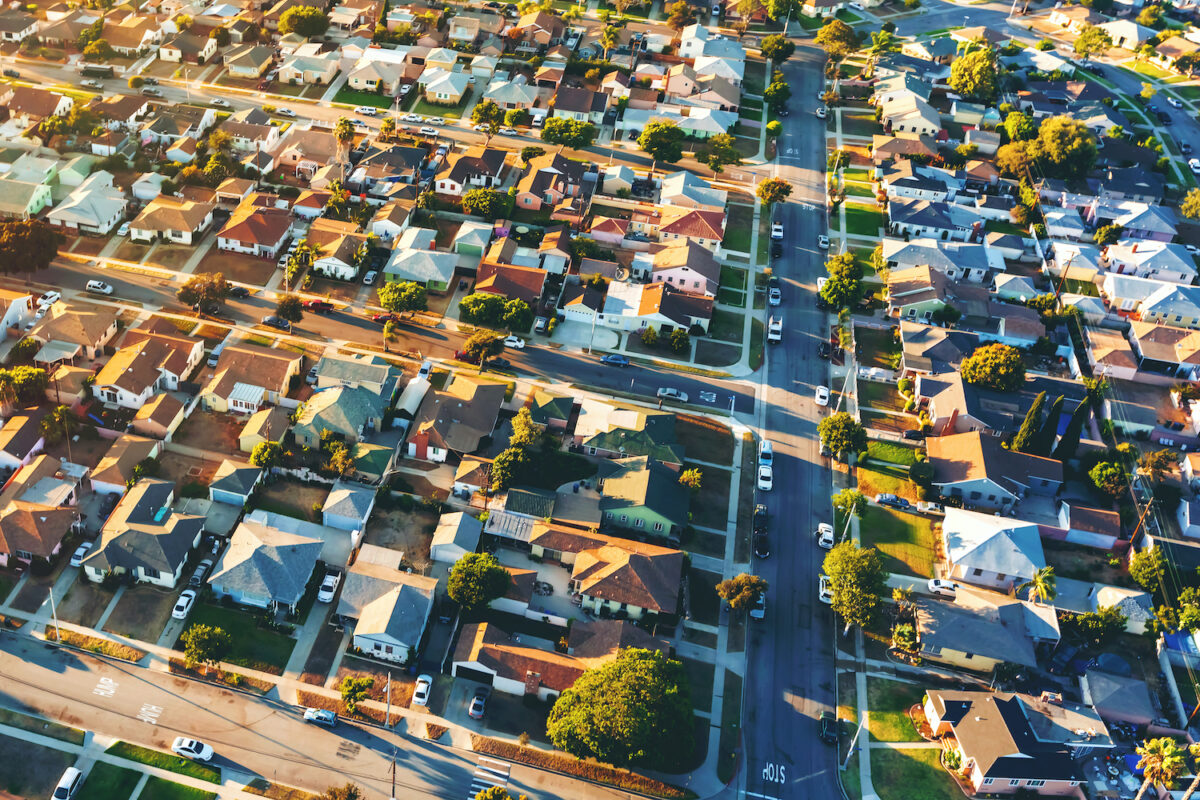 Are you curious about the current state of the housing market in Virginia? If so, you've come to the right place! With rising home values and low mortgage rates, it is an ideal time to invest or buy a home in Virginia. In this blog post, we'll explore why this is true - what factors influence the health of the housing market in Virginia and how it impacts prospective homeowners looking for their dream property. Get ready to dive into real estate trends in The Old Dominion State!
If you're in the market for a new home in Virginia, you may be facing a bit of a challenge. According to a recent report by Virginia Realtors, the number of homes for sale is dwindling, with fewer new listings appearing on the market. The report found that 67% of counties and cities in the state had fewer active listings in July compared to the same time last year. Northern Virginia saw the biggest drop in supply. Overall, there were 19% fewer active listings in the state this year compared to last year. While this news may be discouraging, don't be deterred from your home search just yet. With the help of a skilled real estate agent, you can still find your dream home in the beautiful state of Virginia.
If you're in the market to buy a home in Virginia, you may want to act fast. According to Virginia Realtors President Katrina M. Smith, inventory conditions are worsening in most local markets. With mortgage rates at a 20-year high and a low supply of homes on the market to move into, it's no surprise that some potential sellers are hesitant to list their homes. However, for those who do decide to sell, it's a seller's market and multiple offers are not uncommon. Despite the tight inventory, there are still great opportunities to find your dream home in Virginia. Just be sure to work with a local real estate agent who can help guide you through the process.
Home sales may have decreased in Virginia this July, but that doesn't mean the state's real estate market isn't still thriving. In fact, the average price for homes sold increased by $15,000 from July of last year, which is a growth of 4% - nothing to scoff at! And while sales may not be at their peak, it's important to note that the average price of a home in Virginia is now over $100,000 higher than it was five years ago. All of this goes to show that even with dips in sales, the overall value of Virginia's real estate market is on a strong upward trend.
As one of the oldest and most historic states in the United States, Virginia offers a unique blend of old-world charm and modern amenities. Over the past decade, Virginia's housing market has proven to be a resilient force in the face of economic turbulence. As a result, many homeowners and investors alike are wondering what the current state of Virginia's housing market is. In this blog post, we'll explore the current state of Virginia's housing market and what it means for buyers, sellers, and investors.
Increased demand for housing has driven home prices higher in Virginia's major metropolitan areas. According to recent reports, the median home price in Virginia is nearly $330,000, an increase of over 15% in the past year alone. This trend is especially pronounced in larger cities, such as Northern Virginia, where home prices have risen more than 20%. This makes it more difficult for first-time homebuyers to enter the market.
Despite rising home prices, Virginia's housing market remains one of the most robust in the country. The median home sale price in Virginia routinely exceeds the national average. Additionally, Virginia's strong economy has translated to low unemployment rates that could increase the number of potential homebuyers in the market. As the economy continues to grow, it is likely that Virginia's housing market may become even more competitive than it already is.
Inventory shortages have presented challenges for buyers, but they also offer opportunities for sellers. The tight inventory increases the competition among buyers that can lead to bidding wars. Meanwhile, the limited supply of properties on the market has allowed sellers to raise their asking prices, despite the rising interest rates. Moreover, the COVID-19 pandemic has led many people to seek larger homes or homes located in quieter areas.
Virginia's strong economic growth and real estate market stability have attracted investors to the state. Many Virginian neighborhoods have become popular destinations for buying rental properties, particularly those close to universities and military bases. This trend provides opportunities for new property owners to generate an income through rental investments. The state's reduced property taxes and landlord-friendly laws make Virginia attractive to landlords. These factors make it an attractive state for investors.
Finally, despite the challenges presented by the COVID-19 pandemic, Virginia's housing market has largely proven to be economically resilient. The renewed focus on the home has resulted in some buyers relocating from larger cities to quieter areas of the state. This trend is expected to continue as more people move away from crowded urban centers. A move towards remote working has also fueled new developments, such as affordable work from home units. It is vital to keep in mind that the pandemic's long-term impact on the housing market remains unclear. However, the current outlook for Virginia's housing market is positive.
In conclusion, Virginia's housing market has consistently remained strong over the past decade, especially in larger cities, where home prices have risen dramatically. However, Virginia's robust economy and low unemployment rate attract potential home buyers. Meanwhile, the COVID-19 pandemic has elicited changes in the real estate market, with high demand for larger living spaces and homes in quiet neighborhoods. Virginia has continued to be an attractive market for investors due to the state's low property taxes and landlord-friendly laws. The current state of Virginia's housing market looks optimistic, and it appears that Virginia will continue to remain a popular destination for buyers and investors.
NORA LOPEZ
Real Estate Agent
(571) 527-7053
FB: Nora Lopez Real Estate
IG: @noralopezhomes
JACOBS & CO. REAL ESTATE, LLC.
12923 Fitzwater Dr. Nokesville, VA 20155
(703) 594-3800 | jacobsandco.com