The Truth About Buying a House in Today's Market: A Guide for First-Time Homebuyers
Posted by Scott Jacobs, Broker on Wednesday, September 20, 2023 at 4:59:44 PM
By Scott Jacobs, Broker / September 20, 2023
Comment
The Truth About Buying a House in Today's Market: A Guide for First-Time Homebuyers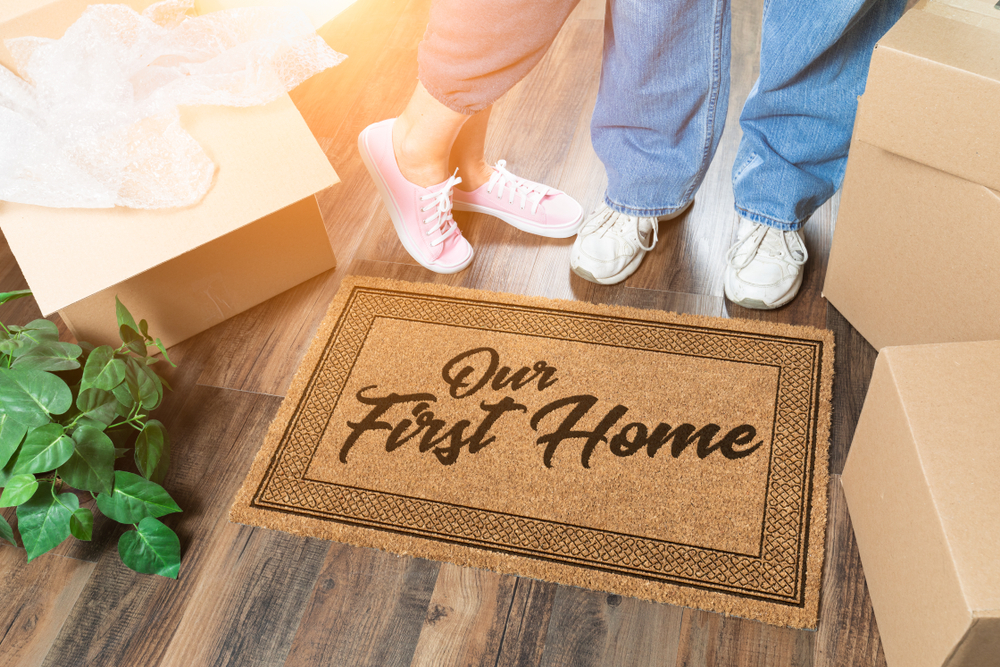 With low interest rates and a global pandemic leading more people to seek more comfortable living spaces, the real estate market is hotter than ever. But, if you're trying to buy your first home, it can be hard to know where to start, especially with houses selling within hours of being listed. So, is it even possible to buy a house right now? The answer is yes, but it requires persistence, flexibility, and a clear understanding of the current market. In this guide, we'll break down the current state of the housing market, what to expect, and some tips to help first-time homebuyers navigate this competitive and unique environment.
First-time home buyers may find themselves questioning whether buying a house in the current economy is possible or not. With the economic uncertainty brought on by the pandemic, coupled with the rising housing market, it's no wonder home shoppers might be hesitant to take the plunge. While it may seem daunting, the truth is that it is still possible to buy a house in today's market, and with the right information, first-time home buyers can feel empowered to take those first steps. In this blog post, we will explore what the current market looks like, what challenges home buyers might face, and what the future might hold for those looking to purchase their first home.
The Current State of the Housing Market
As we approach 2023, many homebuyers and sellers are keeping a close eye on the state of the housing market. It's a topic that's regularly in the news, with updates on prices, interest rates, and supply and demand. So what can we expect as we move towards the new year? While no one can predict the future with certainty, analysts are cautiously optimistic about the housing market's prospects. Low-interest rates could continue to drive demand, and a gradually improving economy may lead to increased supply. However, rising housing costs and persistent affordability challenges could continue to pose obstacles for many would-be homeowners. It's clear that the current state of the housing market is complex, with a range of factors influencing its trajectory. Nonetheless, as we look towards 2023, it's possible that a balanced market could emerge, benefiting both buyers and sellers alike.
What to Expect When Buying a House
With homes selling quickly and often for more than asking price, it can be discouraging for first-time homebuyers. However, it's important to keep a few things in mind. First, don't get too fixated on any one property. With bidding wars being common, it's easy to get emotionally attached to a home only to lose out on it in the end. Keep looking, and don't put all your eggs in one basket. Second, be prepared to act quickly. When you do find a home that checks your boxes, be ready to make an offer right away. Finally, don't forget about closing costs. Be sure to factor in these extra fees when budgeting for your home purchase.
Tips for Navigating the Housing Market
To increase your chances of success when buying a home, there are a few things you can do. First, work with an experienced real estate agent who knows the area where you want to buy and has a good understanding of the current market. Second, research the location you're interested in. Look into the local schools, crime rates, and amenities to determine if it's somewhere you would want to live long-term. Additionally, set a budget and stick to it. It's easy to get caught up in the excitement of a beautiful home, but overspending can lead to financial stress down the line. Consider getting pre-approved for a mortgage as well, as this can give you a better idea of what you can afford. By taking these steps, you'll be better equipped to navigate the housing market with confidence and find your dream home.
Conclusion:
Buying a house in today's market can be challenging, especially for first-time homebuyers. But with careful planning, persistence, and flexibility, it is possible to find your dream home within your budget. Keep an open mind, make connections with experienced professionals, and be prepared to act quickly when the right home comes your way. The future of the housing market may be uncertain, but with the right strategy, you can make your dream of homeownership a reality.
NORA LOPEZ
Real Estate Agent
(571) 527-7053
FB: Nora Lopez Real Estate
JACOBS & CO. REAL ESTATE, LLC.
12923 Fitzwater Dr. Nokesville, VA 20155
(703) 594-3800 | jacobsandco.com