The Wholesaler's Journey to Uncovering Real Estate Gems
Posted by Shadya Mufarreh on Monday, July 17, 2023 at 11:49:03 AM
By Shadya Mufarreh / July 17, 2023
Comment
The Wholesaler's Journey to Uncovering Real Estate Gems
Wholesaling has become an increasingly popular strategy for real estate investors. One of the greatest advantages is the ability to earn money from homes without owning them, which means avoiding many of the difficulties associated with traditional landlord roles. If you're interested in trying your hand at wholesaling but aren't sure where to start searching for potential properties, there are several effective tactics you can employ. With the right marketing approach, you may even see the leads coming directly to you, simplifying the process of closing deals and allowing you to focus on what you do best. Wholesaling represents a unique opportunity to take on a key role in real estate transactions and potentially achieve greater success than ever before.
What Are Wholesale Properties?
Wholesale real estate properties are diamonds in the rough for savvy investors. These properties are rooted in communities that have high demand for rental homes, and they can be bought for less than their market value, providing tremendous investment potential. Typically, these properties are homes that need a bit of work to be brought up to market standards. This means that they are an excellent opportunity for investors that are willing to put in a little elbow grease, fix them up, and turn them into homes that are comfortable and sustainable for renters. Property owners are willing to sell wholesale properties for numerous reasons, including lack of time or interest to fix them up or to cover taxes or mortgage payments. For the astute investor, these wholesale properties can provide an immense opportunity for value added investing.
Selling properties can come with a variety of reasons, and one of the most common is due to necessary repairs and cosmetic improvements. This can be overwhelming for homeowners who may find the amount of work involved intimidating and daunting. To alleviate these concerns, some may choose to sell their homes at a discounted price to quickly rid themselves of what they view as a burden or a potential money pit if they had to make the repairs themselves. Another common reason people sell properties at a discounted rate is because they're facing foreclosure. The burden of losing a home through repossession can be overwhelming, and a short sale can help homeowners avoid significant damage to their credit score and swiftly move on from difficult times.
How Does Wholesaling Work?
If you're looking to dip your toe into the world of real estate investing, wholesaling might be the perfect starting point. So, how does wholesaling work? It's actually quite simple. First, you find a property that's undervalued and put it under contract. Then, you locate a real estate investor who is looking for a deal and sell the contract to them for a fee. The best part is that you don't actually have to be a landlord. Instead, you're acting as a matchmaker, bringing sellers and buyers together. It's a low-risk, low-capital way to get started in the real estate industry.
Listed vs. Unlisted Wholesale Properties
When it comes to real estate wholesale properties, understanding the difference between listed and unlisted can make all the difference. Properties that are listed can easily be found on the multiple listing service (MLS). While this makes them more accessible, it also means that there is a higher likelihood of competition for these properties. Whether the listed property is owned by a private seller, a bank, or is a pre-foreclosure, negotiating the price may become more difficult due to the high demand. However, with the right negotiation tactics and a little bit of luck, you can still find great deals even in a competitive market.
If you're in the market for a new home or investment property, you might want to consider exploring unlisted properties. These hidden gems are not listed on the MLS, which means they're less likely to be snatched up by eager buyers. While it may take some extra effort to track down unlisted properties, the payoff can be substantial. By avoiding competition from other buyers, you may be able to negotiate a better deal and save some serious cash. So if you're up for a bit of a treasure hunt, unlisted properties could be your ticket to a great investment opportunity.
OFFLINE STRATEGIES
Are you tired of scouring the internet for wholesale properties and coming up empty-handed? Look no further than offline strategies. These tried-and-true tactics have brought success to investors for years. When searching in person, there's no need to compete with the masses on websites or worry about scams. You can connect with real people, forge valuable relationships, and ultimately secure the properties you're looking for. So, if you're in search of your next investment opportunity, turn off your computer and hit the streets with some offline strategies in your arsenal.
#1. Put up bandit signs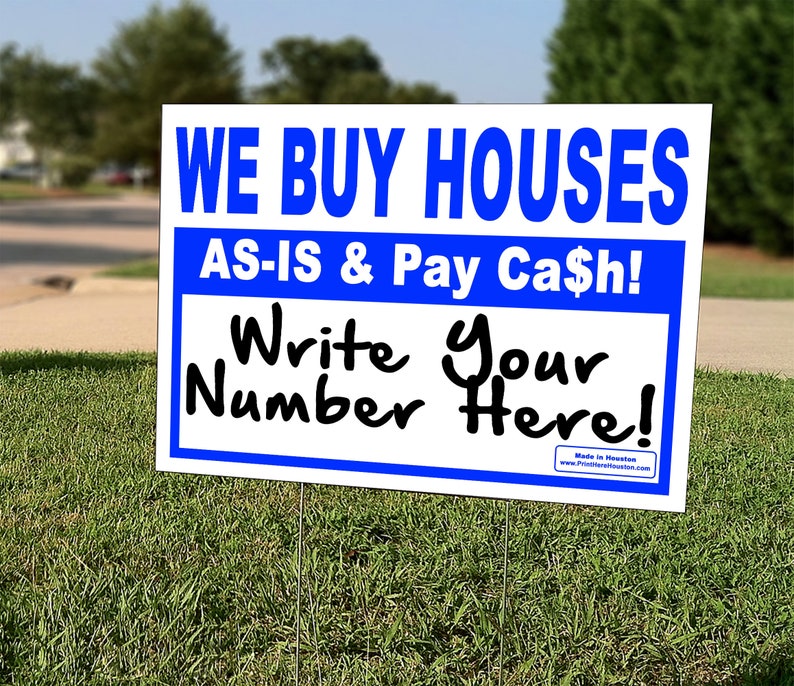 If you're in the business of buying homes, you know that finding new leads can sometimes be a challenge. That's where bandit signs come in. These signs are a tried and true way to let your community know that you're interested in buying homes. With catchy phrases like "Sell Your House for Cash" or "We Buy Homes," they're sure to pique the interest of potential sellers. Just be sure to check your local laws and regulations before putting up any signs, and always ask for permission from landowners. With a little bit of effort, you can start generating new leads with bandit signs in no time.
#2. Driving for dollars
Driving around to search for distressed properties can be a highly effective strategy for real estate wholesalers. It is a simple, low-cost approach that only requires your time and a little bit of gas. While driving around in different communities, keep an eye out for neglected properties with signs of vacancy or overgrown lawns. Once you spot potential properties, don't hesitate to contact the owners and make offers to buy them. You can engage in this strategy anytime you drive somewhere, for instance, when commuting to and from work, driving to appointments, or even while running errands. Bear in mind that many great wholesale deal opportunities may be waiting for you to discover them, so it's an investment worth your time.
#3. Send Direct Mail
Direct mail marketing can be a powerful tool for anyone looking to buy properties. By sending targeted letters to owners of pre-foreclosure properties and other motivated sellers, you can let them know you're interested in making a purchase without having to make cold calls or rely on other less effective methods. The key is to use this strategy in conjunction with other marketing tactics, such as bandit signs and newspaper ads. By combining these approaches, you'll be able to reach more potential sellers and increase your chances of finding the perfect property to add to your portfolio. So why wait? Start sending those letters today and watch your real estate business take off!
#4. Place ads in the newspaper
For years, newspaper ads have been a reliable way to buy and sell almost anything. From cars to clothes, there's a section for everyone. But did you know that newspaper ads are still a great way to reach a select group of people? Investors have been using them for years to advertise their interest in buying distressed properties. If you're interested in buying property, consider running a "I Buy Houses" ad in your local paper. You'd be surprised how many people still rely on the newspaper for their news and information. It's a simple and effective way to reach those that don't use the internet.
#5.Network with real estate professionals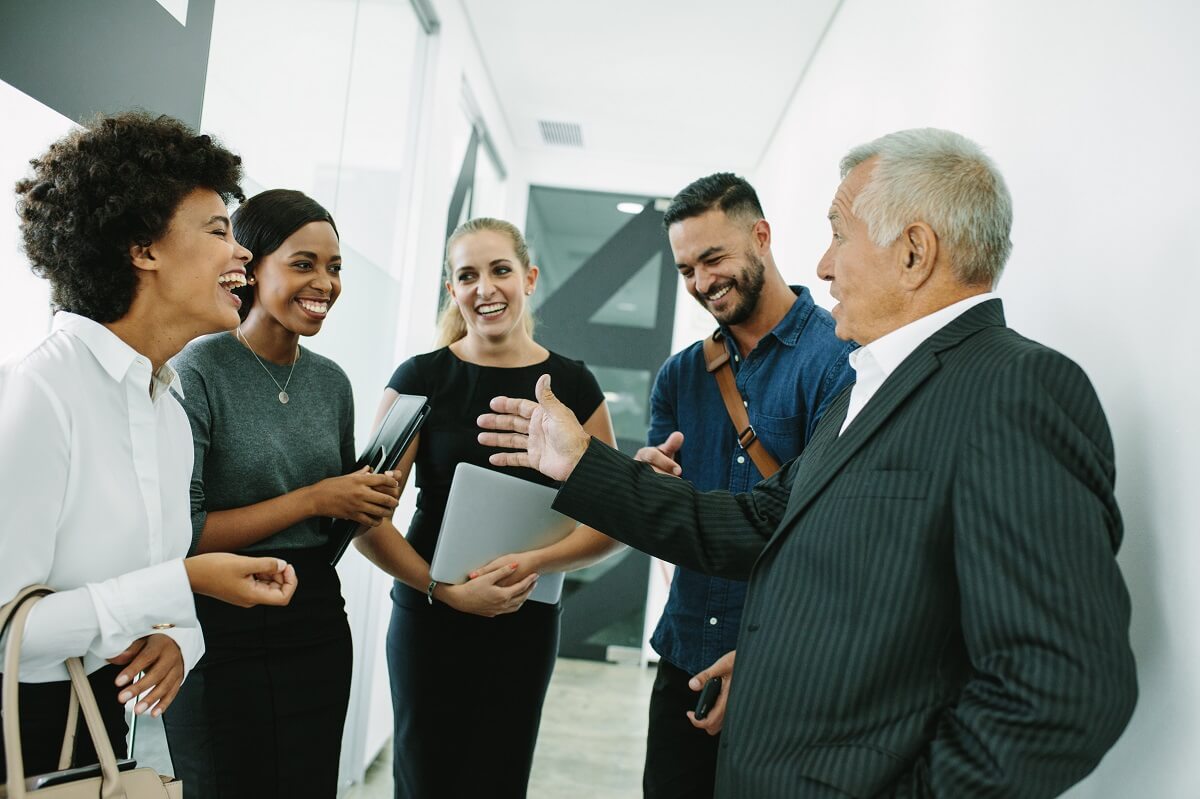 To excel in real estate investing, networking with industry professionals is essential. Not only can these connections provide tips and leads on potential deals, but they can also offer valuable insight and advice. One way to start building your network is by attending local real estate meetups. These events bring together a diverse group of individuals, including investors, agents, and financiers. Take the time to get to know people at these events and establish meaningful relationships. By doing so, you may discover new opportunities, learn about market trends, and ultimately grow your portfolio. Remember, success in real estate is built on strong relationships, so start networking today.
#6. Research courthouse records
As a real estate wholesaler, it can be challenging to find distressed properties that are worth pursuing. However, with a little bit of effort and some research at the courthouse, you may be able to uncover some hidden gems. Compiling a list of default notices, foreclosures, or tax liens could provide valuable insights into potential wholesale deals. One of the most significant benefits of searching these records is discovering the property's owner. Armed with this information, you may be able to make an offer before other investors get wind of it, saving you time and potentially securing a profitable deal. So, if you're looking for a way to grow your portfolio and stand out from the competition, courthouses could be exactly the opportunity you've been seeking.
#7. Build relationships with other wholesalers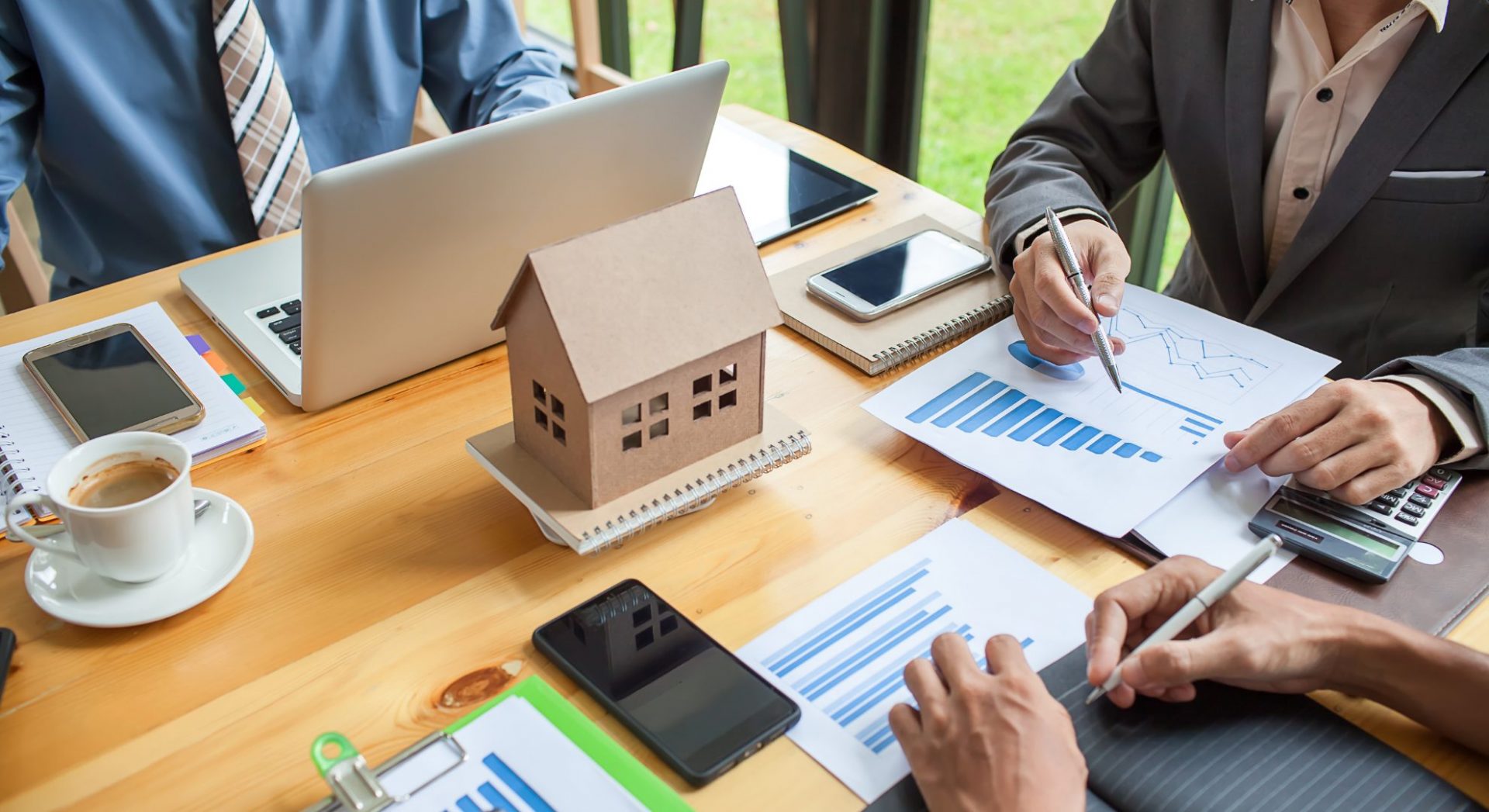 When it comes to real estate investing, it's easy to perceive other wholesalers as your competition. However, what you may not realize is that building relationships with other investors can actually benefit your business. By teaming up with other wholesalers who have similar strategies, you can create a network of resources that leads to new investment opportunities. Collaborating may help you both find properties in different neighborhoods and expand your business. Additionally, sharing tips and tricks can lead to better investments and ultimately result in success. By building relationships with other wholesalers, you can open up new avenues and possibilities for your real estate investment business.
#8. Contact local property management companies
Are you looking for vacant or distressed properties to add to your wholesale portfolio? Or maybe you're interested in investing in a property with potential? Either way, contacting local property management companies is a great place to start. Property managers often have insider knowledge of the real estate market in their area and may know of properties that fit your criteria. Not only that, but they may also be able to help you secure a deal if one of their clients is looking to sell quickly. Plus, if you're looking for a buy-and-hold investment, a property management company can help you manage the property even after the sale is complete. Don't overlook this valuable resource in your real estate investing journey.
#9. Work with probate attorneys
Dealing with a probate property can be an overwhelming experience, especially if it involves selling the property to pay off debts. However, if you work with a probate attorney, the process can become much smoother. These attorneys specialize in helping clients navigate through the probate process, which can involve complex legal procedures. If you're interested in purchasing a probate property, it's worth seeking the assistance of a probate attorney. They can let you know when a property becomes available and guide you through the purchasing process. By working with a probate attorney, you can rest assured that you're making a well-informed investment decision.
#10. Develop relationships with lenders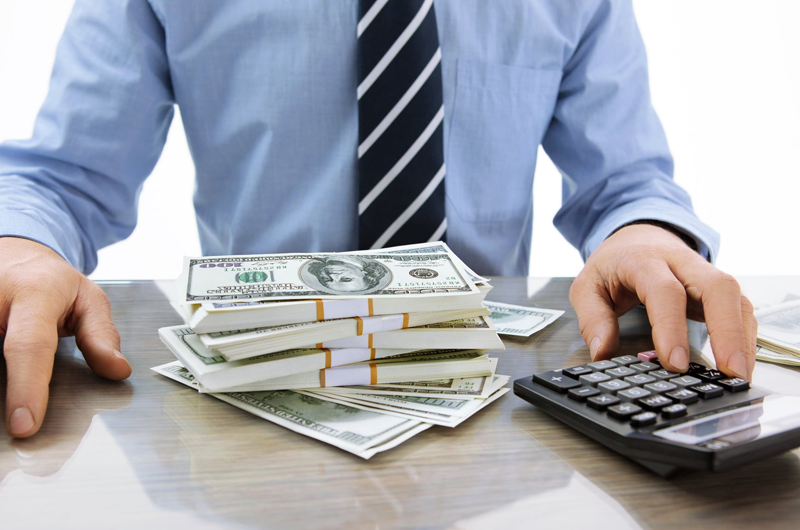 Developing relationships with lenders is an important key to a successful real estate investment strategy. While some may view foreclosure as a negative experience, it offers savvy investors a unique opportunity to purchase properties at a discount. In order to establish yourself as a reliable borrower and potential buyer of foreclosed properties, it is essential to build relationships with banks, credit unions, and private lenders. Whether you are seeking to purchase a single property or multiple properties, building a strong rapport with lenders can help you gain access to exclusive deals and streamline the lending process. By taking the time to develop these relationships, you can open up a wealth of opportunities in real estate investment.
#11. Develop relationships with contractors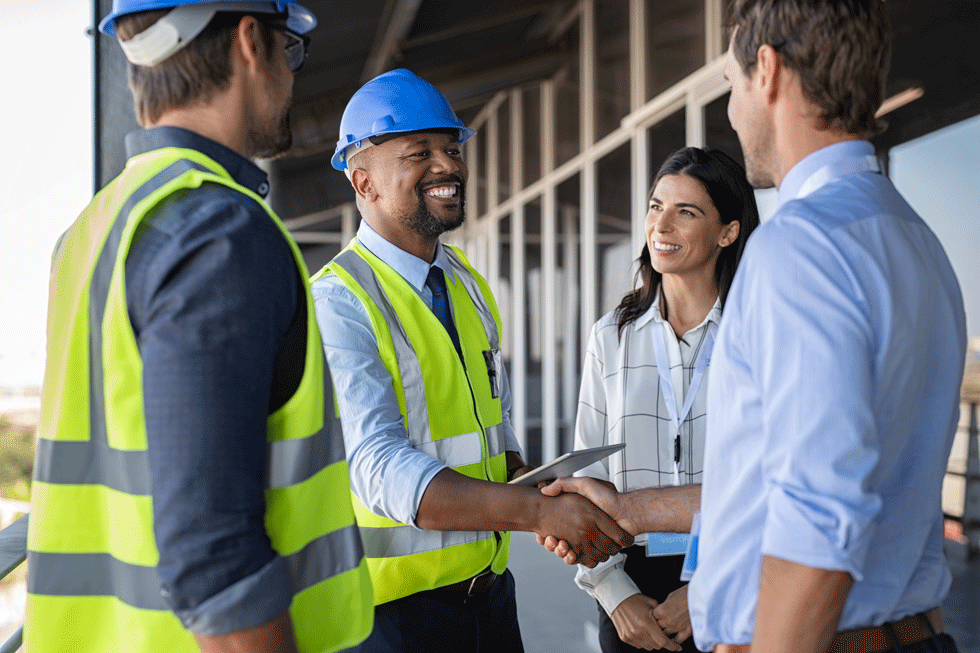 One of the keys to success in real estate investing is building strong and lasting relationships with contractors. Not only do they possess valuable knowledge and expertise when it comes to rehabbing properties, but they can also act as a valuable resource when searching for potential investment opportunities. By establishing a strong professional network of contractors within your community, you may be able to gain access to off-market properties or motivated sellers. In addition, if you demonstrate a willingness to work with them in the future, contractors may be more inclined to work with you on upcoming projects and refer future business your way. In short, developing solid relationships with contractors can help you grow your real estate investing business and set yourself up for long-term success.
ONLINE STRATEGIES
Technology is changing the way people do business, and the real estate industry is no exception. Finding wholesale properties online is becoming increasingly popular, thanks to the internet. The ease and convenience of using search engines and popular buy and sell websites to locate potential properties has made the process simpler and quicker. By embracing online strategies, investors can save time and resources previously spent on traditional property scouting methods. With just a few clicks, they can access a plethora of available properties, compare prices, analyze data, and make informed decisions. The internet has undoubtedly made it possible for investors to find, analyze, and close deals from all over the world with just a few taps on a keyboard or mobile device.
#1. Market your website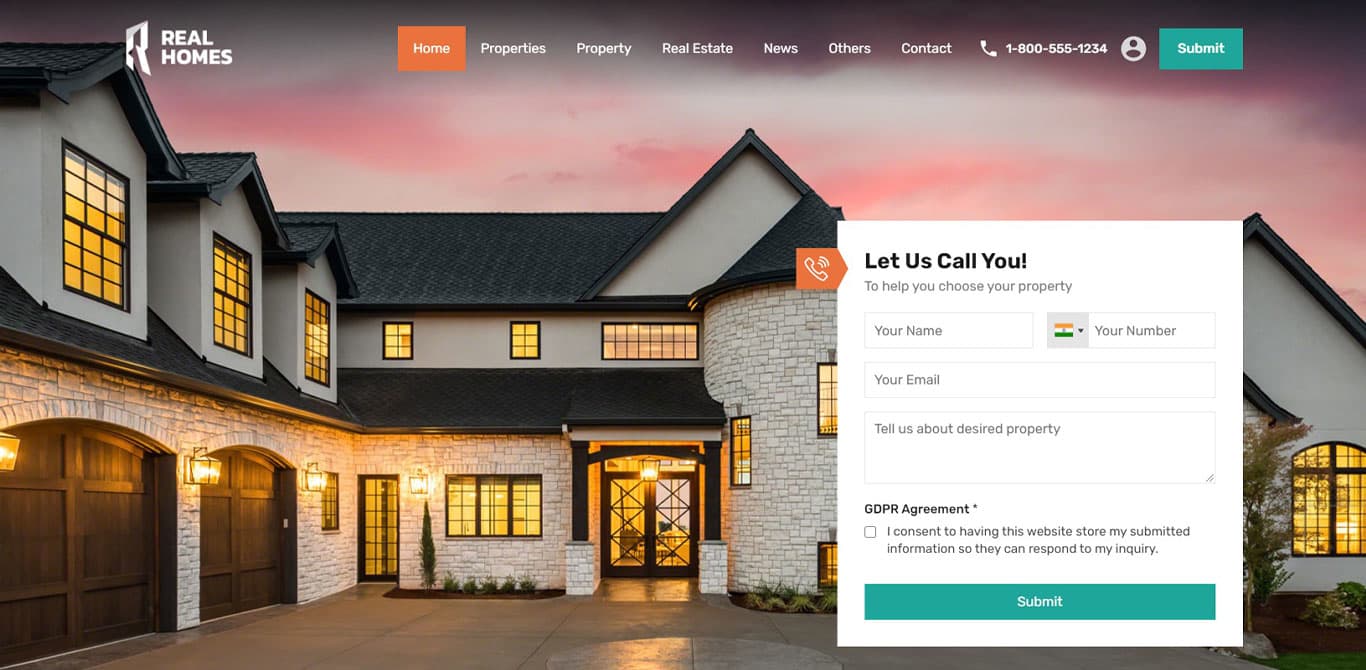 When it comes to buying and selling properties, having a website to showcase your services is crucial in today's digital age. After all, everyone turns to the internet for everything these days. So, if you are interested in buying distressed properties, you should consider marketing your website using effective strategies like PPC advertising and SEO. By targeting specific search terms like "cash for houses" or "tips to sell house fast," you can attract potential clients who are actively looking for services like yours. Once they click on your ad, they will be taken to your website where they can learn more about what you have to offer and how to reach out to you. With the right website marketing approach, you can enhance your online presence and attract even more clients to your business.
#2. Check expired MLS listings
Have you ever heard of an expired MLS listing? This is a term used to describe a situation where a property was not sold by the date specified in the listing contract. The reasons for this can vary, but it's usually due to a lack of interest from potential buyers. However, this could be a great opportunity for you. With the help of a real estate agent, you can identify expired listings in your target market and reach out to the sellers with offers to buy. This can be a win-win situation for both parties, as the seller can finally get their property sold and you can potentially get a great deal. So if you're in the market for a new home, consider checking out expired MLS listings and see if any catch your eye.
#3. Search Craigslist
Real estate investors looking for distressed properties might be missing out if they're not searching on Craigslist. With its online newspaper-like format, Craigslist is a powerful tool for finding wholesale deals or motivated sellers. And, in addition to Craigslist, sites like Hubzu, For Sale By Owner, and Auction.com can broaden investors' search for valuable investment opportunities. From single-family homes to multifamily units, Craigslist has a wide variety of properties listed for sale. By investing just a little bit of time searching on Craigslist, real estate investors can find hidden gems that might not be found anywhere else.
#4. Use Social Media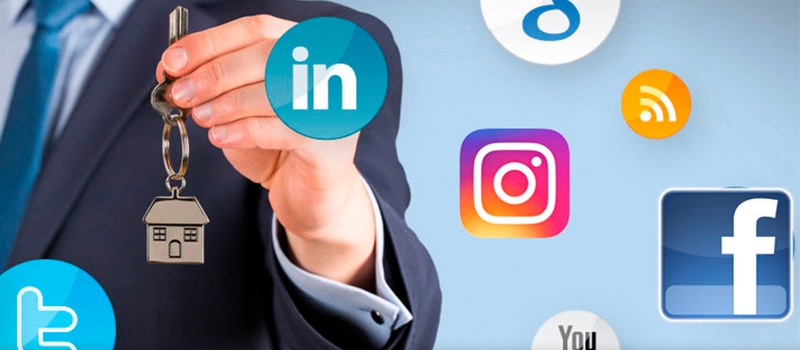 In today's digital age, social media has proven to be an incredibly powerful tool in many aspects of life – including real estate. Platforms like Facebook, Instagram, LinkedIn, and more can be used to spread the word that you are in the market for a new home. By utilizing pay-per-click advertising, you can even target those who may be motivated sellers. But social media isn't just about finding a new home; it's also a wonderful way to connect with other real estate professionals. You can seek out local groups of investors or agents and share information or referrals with them. If you're specifically interested in buying distressed properties, asking these groups to keep an eye out for you could prove incredibly fruitful. So if you're in the market for a new home, don't overlook the possibilities of social media.
FREQUENTLY ASKED QUESTIONS
Real estate wholesaling can be a lucrative business if done correctly, but it's not for everyone. If you're considering this strategy, you probably have a lot of questions. Is it legal? Do I need a license? How much money can I make? These are all valid concerns, and fortunately, there are answers out there. By familiarizing yourself with the frequently asked questions about wholesaling, you can make an informed decision on whether or not this is the right path for you. So let's dive in and explore the world of real estate wholesaling!
#1. Is wholesaling legal?
The answer is yes, wholesaling is legal, as long as you follow the appropriate regulations. This approach allows investors to purchase properties at a discounted price and sell them to other investors without having to own them. Nevertheless, it's crucial to do your due diligence and understand the laws specific to your area before getting started. By doing so, you can ensure that you are complying with all necessary legal requirements and mitigating risk as much as possible.
#2.Do you need money to wholesale real estate?
One of the best things about wholesaling properties is that you don't have to purchase the property you put under contract. This means you won't have to deal with the closing costs that come along with buying a property. However, you may still have to pay certain fees such as hiring an attorney to write the contract. Overall, wholesale real estate investing is an excellent opportunity to make a profit without needing a large amount of capital upfront.
#3. What to know when buying a house with tenants?
If you find yourself in a situation with a property that has tenants already occupying it, it's important to do your due diligence and review the lease agreement thoroughly. This will ensure that you have a clear understanding of the monthly rental income and expenses so that you can make an informed decision about whether or not the property is profitable. A positive cash flow is always preferable when it comes to wholesale real estate deals, so taking the time to review the details of the lease agreement is crucial. When dealing with tenants, it's also important to be transparent about the new ownership and address any questions or concerns they may have. Honoring their lease agreements will go a long way in establishing a good working relationship moving forward.
#4. Do you need a real estate license to wholesale?
You do not need a real estate license to pursue this profitable strategy. This makes it accessible to anyone willing to put in the work, regardless of financial or educational background. Unlike other real estate investing methods, you don't need to worry about getting certified or obtaining any special licenses - which means no extra expenses, too. With little capital required, anyone can get started on their path to success in the world of real estate wholesale investing.
There's no denying that finding wholesale properties can be a daunting task. However, using the strategies that have been previously mentioned can help make the process much more manageable. If you're looking for a reliable method to find undervalued properties, partnering with a real estate agent who specializes in investing may be the solution you're looking for. These experts have access to a wealth of information that most of us aren't privy to, which means they can help you find properties that meet your criteria. Moreover, they may also know of properties that you weren't aware of, which could prove to be vital in your search for the perfect wholesale property to flip.
SHADYA MUFARREH
(703) 963-9014
JACOBS & CO. REAL ESTATE, LLC.
12923 Fitzwater Dr. Nokesville, VA 20155
(703) 594-3800 | jacobsandco.com