Unleash the Possibilities: How a Real Estate License Can Transform Your Career
Posted by Scott Jacobs, Broker on Wednesday, June 7, 2023 at 1:43:37 PM
By Scott Jacobs, Broker / June 7, 2023
Comment
Unleash the Possibilities: How a Real Estate License Can Transform Your Career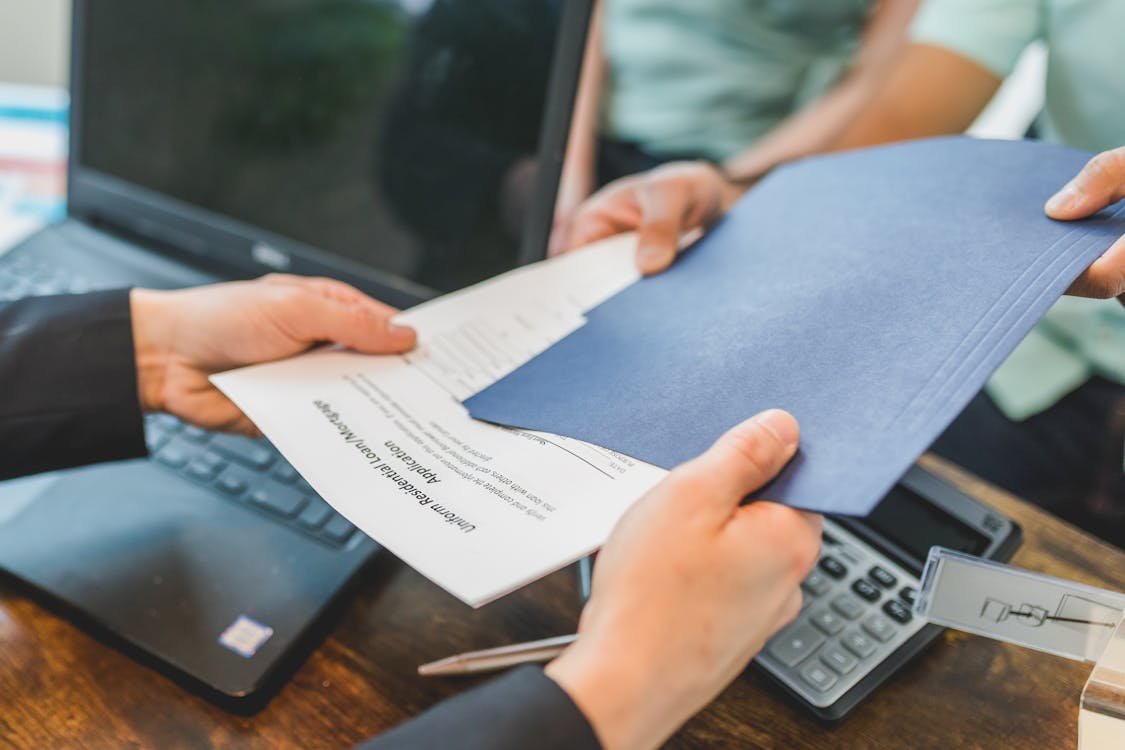 Congratulations! You just got your real estate license and you have great aspirations. While you may be looking forward to the world of home sales, there is a whole lot more a real estate professional can do than simply helping buyers find their dream homes. If you want to make the most out of what your real estate license has to offer, then this post is for you. We'll provide valuable insights on areas such as property management, relocation services, consulting/coaching opportunities and more so that you can unlock exciting new experiences with your newfound skills.
Before diving into job hunting, take a moment to appreciate all the hard work and dedication you've invested into your career so far. And don't forget to give yourself a pat on the back! So, what can you do with your license? The possibilities are endless! Let's explore the exciting career opportunities waiting for you in the real estate world.
Our expertly curated lists real estate jobs is here to help guide you through your exciting journey. So grab your real estate license and let's get started! The opportunities ahead are endless, and you're only getting started. Let's explore the exciting paths that lie ahead.
So You Got Your Real Estate License -- Now What? Unlocking the World Beyond Selling Houses
Get ready to explore the exciting world of real estate! With a license in hand, the possibilities are endless - and not just limited to being an agent.
But before you jump into the game, think about your skills and interests. From property management to mortgage brokering, there are many paths to become a real estate pro.
Don't limit yourself to the obvious. Discover the surprising avenues that await with a real estate license. Are you ready to embark on a limitless career adventure?
#1. Real Estate Agent (Buyers Agent or Sellers Agent)
Become a real estate agent - the most popular first job in the industry! As an agent, you'll have the exciting opportunity to aid in the sale of properties and represent either the seller or buyer. But it's not just about selling homes - networking, maintaining relationships, and handling paperwork are all essential parts of the job. And the best part? Typically, agents earn a commission based on the sale price of the property. Keep in mind, in most states, a real estate agent must work under a brokerage. So why wait? Join the ranks of successful agents and start your exhilarating journey in the real estate world today!
www.jacobsandco.com
#2. REALTOR
Take your real estate career to new heights! Join the National Association of REALTORS® and become a REALTOR®. This prestigious credential shows buyers, sellers, and peers that you're dedicated to delivering excellent service and have a solid education under your belt. Plus, why stop there? Polish your skills even further by earning the GRI designation and make your mark as a top-notch real estate professional.
#3. Real Estate Broker
You want to get in on the real estate game, but are confused about the roles of agents and brokers. Fear not, friend! Here's the lowdown: Both can help you buy, sell, or rent property. But brokers have a little something extra- they can run the show solo or manage other agents. Plus, they can specialize in everything from retail spaces to farmland to government projects. Just be aware that in some states, you'll need some real estate experience before you can join the cool broker club.If you're looking to up your real estate game, becoming a broker is worth striving for. And hey, here's another perk: brokers tend to rake in more cash than agents on average. So if you're itching to boost your income, this could be just the opportunity you're after. Let's get that money, honey!
Looking for Ways to Use Your Real Estate License Beyond House Sales? Here Are Some Ideas!
#1. Property Manager
So you've invested in a property, congrats! Now it needs to be managed, but no need to stress. Enter the property manager, who will handle everything from staffing to maintenance and leasing. And here's the best part: this is a salaried position that offers financial stability for those who aren't thrilled about working on commission. Let someone else take the reins and enjoy the benefits of your investment.
#2. Real Estate Appraiser
As an appraiser, you have the power to determine the value of real estate property. Whether it's a home under contract or someone looking to refinance, you get to hold the ultimate say in what it's worth. It's not just financially rewarding, it's also a fantastic way to stay involved in the ever-changing real estate arena. But, there's a catch: you've got to be a market maven. If you know your area better than anyone, you should definitely give appraisal a serious thought. It's a stable gig with a nice paycheck.
#3. Mortgage Broker or Mortgage Loan Originator
Get your dream home and avoid the mortgage maze with the assistance of a mortgage loan originator! These finance wizards work alongside loan processors and underwriters to create home loans tailored to your unique needs. Whether you're a first-time homebuyer or a seasoned pro, the support and guidance of a mortgage originator will ensure you get the best terms and interest rates available. Say goodbye to the headache of navigating the mortgage process alone and hello to your new dream home.
#4. Real Estate Investor
Did you know that real estate investors are not just buying homes for themselves, but for income-generating purposes? These savvy investors have a knack for identifying properties that can bring in a steady stream of cash. They purchase a property and rent it out for a few years to build up equity before selling it for a profit. The renters pay the monthly mortgage, while the investor sits back and watches their investment grow. It's a smart way to make money in the ever-changing real estate market.
#5. Real Estate Attorney
Looking to buy or sell a home? You'll want a real estate attorney on your side! They're the legal experts in all things property-related and can give you top-notch advice. Whether you're a buyer or seller, a real estate lawyer can represent your best interests in the transaction. And with their impressive knowledge and experience, you can breathe easy knowing you're in good hands. Plus, they typically make a pretty penny - we're talking three figures here! Don't hesitate to hire a real estate attorney for your next home sale.
Real Estate Jobs - Choosing Your Niche
Looking to make your mark in the real estate industry? Well, there's no shortage of specializations to choose from! Picking a niche is key to defining your career path and distinguishing yourself from the competition. However, don't just follow the money or go with the flow, as your personal interests and abilities should take priority. By finding the right fit, not only will you see green in your bank account, but also in your personal satisfaction. Ready to explore your options? Here are some real estate niches to consider when becoming an agent.
#1. Residential Real Estate
Whether you're helping families find their dream homes or assisting individuals in their search for the perfect property, you'll be the expert guide they turn to for advice and support.
From cozy single-family homes to luxurious high-value estates, the breadth of properties you'll work with is astounding. With your sharp eye for detail and top-notch communication skills, you'll help your clients navigate the complex world of real estate with ease.
If you're someone who loves working with people, enjoys a fast-paced environment, and excels at multitasking, this niche is perfect for you. So why wait? Take the leap and become a real estate agent today!
#2. Luxury Real Estate
If you're all about luxury and have connections with the ultra-rich, becoming a real estate agent who caters to clients with $30 million in assets or more might be the career you've been seeking! This is a highly sought-after field, but if you have the skills and connections, you can make it big. Here are some of the qualities you should possess to succeed in this field:
Connections with the luxury home market

A good understanding of what makes a home luxurious

A passion for keeping up with the newest trends and cutting-edge brands

A comfort level with ultra-wealthy clients
Are you ready to dive into this high-end world of real estate?
#3. Commercial Real Estate
Are you a pro at pairing businesses with prime properties? Then you may be cut out to be a commercial real estate agent. Catering to buyers seeking high-value investments in shopping centers, medical facilities, hotels, offices, and other commercial spaces, this specialty requires sharp business acumen and a keen sense of property value. If you're experienced in meeting the needs of business clients and adept at negotiating top-tier deals, your dream career could lie in the world of commercial real estate.
#4. Industrial Real Estate
Looking for a career in real estate that involves helping clients find properties for manufacturing and warehousing? Then industrial real estate might just be the perfect fit for you!
As an industrial real estate agent, you'll work with clients who need properties for research, production, storage, and distribution of goods. The key difference between industrial and commercial properties lies in zoning and building construction.
To excel in this field, you should possess a deep understanding of the needs of the industrial industry, have the ability to build relationships, know how to assess an industrial client's needs, have prior industrial experience and connections, and be well-versed in regulations.
So why not add some industrial edge to your real estate career?!
#5. Land and Vacant Property Real Estate
Do you have an eagle-eye for potential in a blank slate? Are you a pro in the farming game? Do you help your clients envision multiple possibilities? If you answered "heck yeah" to these questions, then working as an agent who specializes in land purchasing might be your calling! You'll deal with various properties ranging from vacant land to working farms and ranches. Vacant land can include undeveloped, early development, reuse, subdivision, and site assembly parcels—bringing your expertise in property value within your area is crucial. Get ready to help your clients' land-owning dreams come true!
Brace Yourself: What To Expect Your First Year in Real Estate
Your first year on the job is bound to be unique, but there are plenty of common experiences you can expect. To set yourself up for success, finding the right brokerage is key. Look for a team that prioritizes your growth and continued education, since even the toughest courses can't prepare you for everything. Don't forget to find an experienced mentor who can guide you through the ins and outs of daily business. With the right support system, you're destined for great things in this exciting industry.
Expanding Your Reach in Real Estate: Building Strong Relationships
Real estate is all about relationships, and as a newbie in the industry, your success depends on your ability to network effectively. Besides making your clients happy, you need to create a ripple effect by turning them into brand ambassadors who can Refer you to their friends and family members. The key to building a loyal and expanding client base is to cultivate strong and positive working relationships with every client you interact with. Ready to step up your real estate game? Start by growing your sphere of influence!
Don't Miss Out on Your Chance to Level Up as a Real Estate Agent!
Real estate isn't a one-and-done game - it's a constant opportunity to grow and develop your skills. Lucky for us, there are plenty of ways to do so! You can hit up the classroom or take advantage of market training to learn as you go. It's important to note that every state has its own Continuing Education (CE) requirements to renew your license. So, make sure you're in the know when it comes to the CE courses you need to keep up with. After all, knowledge is power!
SCOTT JACOBS
scottjacobsbroker.jacobsandco.com
JACOBS & CO. REAL ESTATE, LLC.
12923 Fitzwater Dr. Nokesville, VA 20155
(703) 594-3800 | jacobsandco.com