Unleash the Ultimate Black Friday Deals: Tips & Strategies for Success
Posted by Nora Lopez on Wednesday, November 8, 2023 at 1:26:15 PM
By Nora Lopez / November 8, 2023
Comment
Unleash the Ultimate Black Friday Deals: Tips & Strategies for Success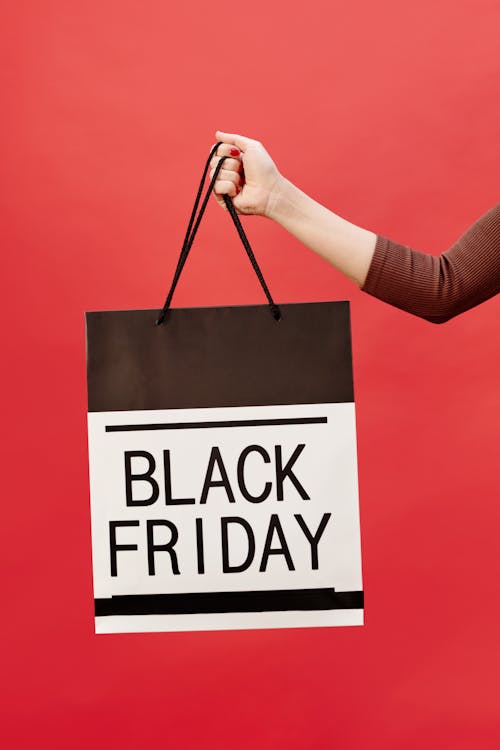 Get ready, because the shopper's paradise known as Black Friday is just around the corner. If you're a deal-obsessed shopper, this is the article for you. We'll cover everything you need to know about the upcoming Black Friday sales, including the best discounts and strategies to help you conquer the shopping frenzy.
Discover the Black Friday Tradition
Black Friday, the day after Thanksgiving in the US, kicks off the holiday shopping season with a bang. It's a day when retailers offer massive discounts, and shoppers swarm the stores in search of incredible bargains.
The excitement leading up to Black Friday is undeniable. It's like an Olympics of retail, with everyone vying to snag the best deals before they vanish. People camp outside stores, set alarms, and meticulously plan their shopping routes. Having a strategy is crucial to seizing the Black Friday deals you've been dreaming about.
Prepare Like a Pro for Black Friday Shopping
Create a list of must-have items and determine your spending limit to avoid going overboard. This will help you stay focused and resist the temptation of flashy discounts on unnecessary things. Prioritize the items on your list, as some deals may be time-sensitive or limited in quantity.
Online or In-Store: Choosing Your Shopping Adventure
Black Friday deals can be found both in physical stores and online. Each option has its pros and cons. In-store shopping offers the thrill of the hunt and the chance to see products in person, but it can get chaotic. On the other hand, online shopping provides convenience and safety, but popular items may sell out quickly.
If you opt for online shopping, prioritize cybersecurity. Use secure payment methods, stick to reputable websites, and beware of phishing scams.
Mastering Black Friday Etiquette
While the frenzy of Black Friday can be exhilarating, it's essential to maintain good manners. Be patient, show respect to others, and follow store rules. Unfortunately, conflicts can arise during the shopping madness. Your best bet is to walk away from confrontations and prioritize your safety.
Stay Safe and Secure on Black Friday
Safety always comes first. Keep your belongings secure, avoid sketchy areas, and stay alert in crowded places. In light of current health concerns, don't forget to follow safety guidelines. Wear a mask, maintain social distance, and sanitize your hands regularly.
The Shopping Extravaganza Continues
But wait, there's more! After Black Friday, Cyber Monday swoops in to offer even more online deals and discounts.
Supporting Local Businesses
Make a difference in your community by shopping at local businesses. Many small shops participate in Black Friday, offering unique items and personalized service. By choosing to shop local, you contribute to the growth and success of your community's businesses.
Unveiling Early Deals Information
Retailers often release sneak peeks and teaser ads before Black Friday. Stay informed by following your favorite stores on social media, subscribing to newsletters, and keeping an eye on their websites. Advertisements play a significant role in Black Friday, showcasing the most enticing deals and helping you prioritize your attention.
In Conclusion
As Black Friday approaches, the excitement builds. Whether you're on the hunt for tech, fashion, or a little bit of everything, this shopping extravaganza has something for everyone. Remember to plan ahead, shop smartly, and stay safe while enjoying the fantastic deals.
NORA LOPEZ
(571) 527-7053
JACOBS & CO. REAL ESTATE, LLC.
12923 Fitzwater Dr. Nokesville, VA 20155
(703) 594-3800 | jacobsandco.com