What to Ask When You Win or Lose a Sale? 3 Thought-Provoking Questions for Sales Teams to Consider
Posted by Scott Jacobs, Broker on Tuesday, August 1, 2023 at 10:01:25 AM
By Scott Jacobs, Broker / August 1, 2023
Comment
What to Ask When You Win or Lose a Sale? 3 Thought-Provoking Questions for Sales Teams to Consider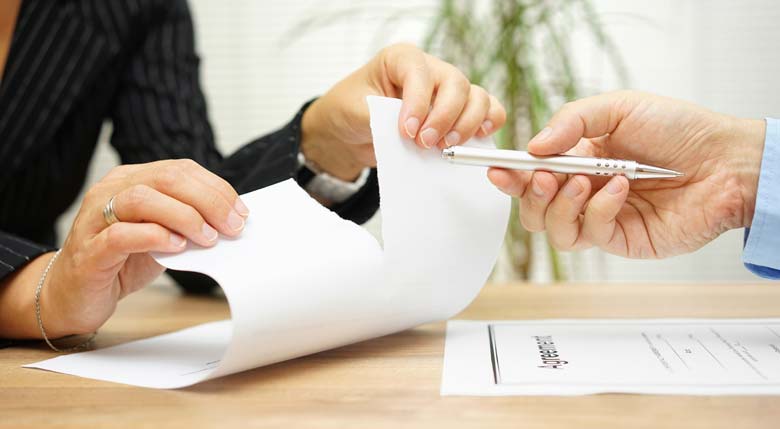 Lost deals happen to even the best sales teams. In fact, they are a part of doing business. But your reaction after losing a deal can define what you learn and how successful you will be in future negotiations. That's why it's important to ask tough questions and truly reflect on each transaction that doesn't end up winning – or the wins alike! Asking yourself these 3 core questions is an essential way for any sales team to continually grow and stay prosperous in this ever-evolving world of selling: What did we do right? What could have been done differently? Should we take another swing at landing the sale? With careful examination following every closed deal, you can find success through proactive approaches more often than having random luck run its course.
#1. How would the customer describe the worth of their decision?
When it comes to making a business decision, it's important to think beyond just the solution itself. Leaders should encourage their team to consider the impact of their chosen solution on the customer's business as a whole. Understanding how the customer would articulate the value of their choice is key. This could mean considering how the solution will affect other departments beyond the immediate user group or how it will help the customer accomplish internal priorities. By prioritizing this type of thinking, leaders can ensure that their team is focused on delivering the most impactful solutions possible, and that the customer ultimately feels that their needs have been met in the most effective way.
Looking beyond the obvious product users is key to understanding the larger impact your team can make. Whether you're closing a deal or looking to improve the implementation of a product, taking the time to dig deeper can make a world of difference. Understanding how a product affects the entire organization, not just the end-user, can help teams create a strong sense of urgency and ensure a high-value implementation from the client's perspective. This is especially important for companies looking to stay competitive in today's ever-changing landscape. By taking a holistic approach to product development and implementation, teams can make a lasting impact that extends far beyond the initial sale.
Unpacking a loss has been a popular approach in business, but what about unpacking a win? It's important to recognize the benefits of analyzing successes, especially during tough economic times. Instead of focusing exclusively on missed opportunities, highlighting wins can be just as powerful. By asking salespeople to explain how a customer would describe the value of your solution, you create a shared win for the entire team. This helps to boost morale and reminds everyone that customers are still finding your solution valuable, a vital message to deliver during a difficult financial climate.
#2. Who had the most sway both within and outside the room?
When you win a deal, congratulations are in order. But do you know who the key decision makers, influencers, and subject matter experts were that ultimately sealed the deal? Finding out after the fact is not uncommon, but it can hinder your ability to prepare for implementation. On the other hand, when you lose a deal, it's easy to feel defeated and want to move on quickly. However, taking the time to analyze who was involved and where the value story fell short can ultimately be helpful for future pursuits. Understanding who carried weight in the decision-making process and how you can address them earlier in the sales process can make all the difference. And remember, dwelling on shame and blame won't get you any closer to the insights you need to succeed.
Experiencing rejection can be a tough pill to swallow for any sales team. It's easy to get lost in the sting of disappointment and start looking for someone to take the fall. However, this kind of blame game rarely leads to any meaningful insights. Instead, it's more productive to dissect the loss from a more holistic perspective. Look at all the players involved, identify where the value story may have gone astray, and learn from those missteps. By acknowledging the bigger picture, sales teams can move past the disappointment and start focusing on tangible changes they can make for the future. After all, every loss opens up an opportunity to learn and improve. So, it's important to identify the possible areas of improvement and work towards them, instead of feeling dejected.
#3. What other elements played a major role in the client's decision besides price?
It's easy to immediately blame pricing as the reason for losing a potential client. However, it's crucial to take a step back and look at the bigger picture. As a team, reflect on why a client might make decisions for reasons beyond price. This exercise not only allows you to understand the full value of your solution, but it also forces you to take a broader look at how your offering stacks up against competitors. By understanding the nuances of a potential client's decision-making, you give yourself a better chance of succeeding in the future. And, if you do end up closing a deal, it's important to take a moment to unpack why it was won beyond pricing. This strengthens the team's confidence and allows you to hold margin going forward. So next time a deal falls through, remember to look beyond pricing and take a more holistic approach to understanding the situation.
The process of decision-making is not always straightforward. In fact, we can be driven by factors that are not even in our conscious awareness. That's why it's important to ask buyers what led to their final decision, beyond the obvious criteria. Buyers may be surprised by how much they can learn about their own thought processes as they try to explain their choices. Plus, as a seller, you can gain valuable insights into what matters to your customers, which will help you better serve them in the future. So don't be afraid to ask the question. You never know what hidden gems you might uncover.
SCOTT JACOBS
(703) 346-5855
scottjacobsbroker.jacobsandco.com
JACOBS & CO. REAL ESTATE, LLC.
12923 Fitzwater Dr. Nokesville, VA 20155
(703) 594-3800 | jacobsandco.com