What to Look for in a Real Estate Mentor? - Let's Find the Right One!
Posted by Scott Jacobs, Broker on Wednesday, July 19, 2023 at 1:41:57 PM
By Scott Jacobs, Broker / July 19, 2023
Comment
What to Look for in a Real Estate Mentor? - Let's Find the Right One!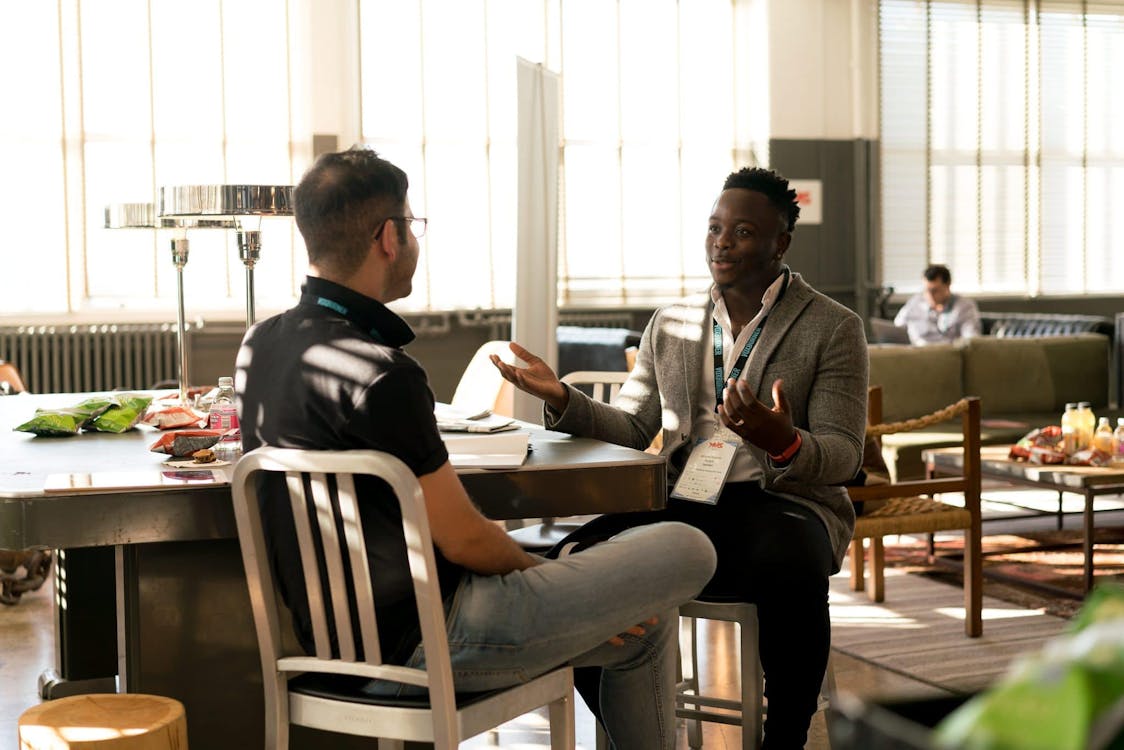 When it comes to making a successful career in real estate, having the right mentor can make all the difference. With their wealth of knowledge and experience, they can provide invaluable guidance and support to help you navigate the often-complex world of real estate. From negotiating deals to identifying market trends, a good mentor can provide insights that you simply wouldn't be able to get elsewhere. But it's not just about the practical aspects of the job. A mentor can also help you develop your personal and professional skills, providing advice on everything from time management to networking. With a great mentor at your side, you'll be well on your way to success in the world of real estate.
Many would-be entrepreneurs are looking for a guide to help them navigate through the challenges of the entrepreneurial journey. This is where real estate mentors come in. However, there are misconceptions about what a mentor is and what they do. A good mentor isn't there to simply hold your hand throughout the process. They are there to teach you, challenge you, and push you outside of your comfort zone. In this blog, we'll provide you with tips on what to look for in a real estate mentor and how to find the right fit for you. With the right guidance, you can increase your chances of success in the real estate industry.
What Is a Real Estate Mentor?
A mentor is not just a person you interact with for hours on end in the professional space. It is a broader term that encompasses a variety of relationships, including those with your friends, colleagues, and successful investors. When it comes to seeking the advice of a real estate investor, it is important to remember that it takes a certain level of collaboration and commitment from both parties. As much as they invest their time in you, you must also invest your time and energy to learn, grow, and achieve success. Sometimes it may just be as simple as being thankful for their guidance, while other times it may require a deeper level of dedication to their goals as well. In the end, working with a real estate mentor can bring about tremendous personal and professional rewards.
Finding the right mentor is a crucial step in any career, and real estate is no exception. However, determining the kind of mentor you need can be challenging. Is it someone you can turn to for personal issues or strictly to guide you through real estate matters? Do you require regular support or occasional advice? These are questions only you can answer. Once you've established your needs and the kind of mentee you want to be, the next step is to find a real estate mentor who aligns with your goals. But before reaching out to potential mentors, take the time to do your due diligence. Research their background, areas of expertise, and professional affiliations to ensure they have the knowledge and experience you require. Remember, the key to success is finding the right mentor-mentee match.
What Does a Mentor Do?
A real estate mentor is a guide who walks you through the ins and outs of the industry and helps you understand the entire process. They offer valuable insights, experience, and knowledge that can help shape your career in the industry. They assist you in finding suitable properties and help you negotiate deals so that you can succeed in the industry. With their guidance, you'll be able to make informed decisions and develop essential skills that will help you excel in your career. So, if you're serious about thriving in the real estate industry, finding a mentor can be a game-changer.
Types of Mentorship
#1. Apprenticeship
If you're someone who is looking to experience the realities of working in the real estate industry, an apprenticeship could be the perfect opportunity for you. By taking part in an apprenticeship, you'll have the chance to shadow an expert in the field, or even take part in intense training sessions to get a more hands-on approach. One excellent example of an apprenticeship in this industry is the chance to shadow a major real estate investor in your area. By following them around for a few weeks, you'll get a firsthand look at what it takes to succeed in this competitive industry. Not only will you be able to learn from their experiences, but you'll also be able to determine if they are the right real estate mentor to guide you on your journey.
#2. One-on-one mentorship
When it comes to leveling up in the real estate business, having a one-on-one mentor can make all the difference. This type of mentorship offers a highly personalized approach that is tailored to your specific needs and goals. Whether you're looking for guidance on how to navigate your first deal or want to refine your overall strategy, a real estate mentor can be an invaluable asset to your professional development. With the added benefit of flexibility in terms of meeting frequency and duration, you can work with your mentor to find a schedule that fits your busy life. The real estate mentorship experience is all about growth and success, and with the right mentor, the sky's the limit.
#3. Group mentorship
Group mentorship is the perfect opportunity for those seeking guidance and advice in a specific industry. With small and large mastermind groups of experienced mentors, participants can learn from various perspectives and gain insight into the field of their interest. For those looking to pursue a career in real estate, the group mentorship program offers an incredible chance to network with industry professionals who are willing to share their knowledge and expertise. What could be better than having a group of potential mentors all in one room, ready to provide guidance and support? The benefits of group mentorship are immeasurable, and the connections made within the program can last a lifetime.
Where to Find a Real Estate Mentor?
#1. Your network
Your network is a valuable asset to your career, and it's important to take advantage of the resources that you have available. One of the best ways to gain insight and guidance is through a mentor, and you may be surprised to find out that you already have great potential candidates in your network. By reaching out to your contact list, you could discover successful real estate investors who are happy to share their knowledge with you. Don't be afraid to make those connections and see where they can take you on your path to success.
#2. Social networks
With the emergence of social media platforms like Facebook, Twitter, and Instagram, the world has become more connected than ever before. Whether you're looking for advice on your next real estate investment or simply interested in networking with industry professionals, social networks provide you with a platform to connect with like-minded individuals. With the help of online forums, you can easily find potential mentors who are willing to share their knowledge and experience with you. So, don't hesitate to leverage the power of social networks to broaden your horizons and take your real estate career to new heights.
#3. Workplace
There's something comforting about having a mentor at work – someone who's looking out for your best interests and guiding you through the ups and downs of your job. Even if you're working remotely, there's still the opportunity to connect with someone who has experience and insights to offer. From navigating tricky coworkers to aiming for that promotion, a mentor can provide valuable support and advice along the way. Plus, having a mentor can help you feel more engaged and invested in your work, leading to greater job satisfaction and potentially even a more successful career overall. So if you're feeling a bit lost or in need of guidance on the job, consider seeking out a mentor. You might be surprised at how much it can positively impact your work life.
#4. Networking events
Networking events can be an exciting way to connect with potential mentors and like-minded individuals in the real estate industry. Whether it be conventions, meetups, or webinars, these events provide ample opportunities to build relationships and expand your knowledge. It's important to remember that these events are not only great for your own learning, but also for meeting others who are on the same path as you. Attending local meetups allows for in-person interactions that can lead to meaningful connections. So, the next time you attend a networking event, don't be shy! Introduce yourself to as many people as possible and see where those connections take you.
Reach Out to a Mentor
Seeking guidance from a mentor can help unlock your true potential, but it's not always a straightforward process. Sometimes your ideal mentor may be an acquaintance or a distant industry executive, and asking for guidance can be daunting. Taking the first step towards finding the right real estate mentor requires careful consideration. It's important to identify someone who shares your values and inspires you. While some mentors may offer their services for free, it's crucial to understand that there may be costs involved. So stay patient and keep your search going until you find the match that's perfect for you.
Finding a real estate mentor can be a game changer when it comes to growing your business. However, it's important to approach mentorship with the proper mindset. Treat your mentor like a close friend and trust their guidance completely, as they have likely been through similar experiences as you. When determining whether or not to pay for mentorship, keep in mind that most real estate mentors do not accept payment for their one-on-one sessions. Always confirm this beforehand to avoid any confusion. Finally, remember that mentoring is not a one-sided effort. Be sure to offer something valuable in return for the guidance you are receiving, creating a mutually beneficial relationship. By following these tips, you'll be sure to cultivate a successful and long-lasting mentorship.
SCOTT JACOBS
(703) 346-5855
scottjacobsbroker.jacobsandco.com
JACOBS & CO. REAL ESTATE, LLC.
12923 Fitzwater Dr. Nokesville, VA 20155
(703) 594-3800 | jacobsandco.com