What's in NOVA this Weekend? – A Guide to the Exciting Events!
Posted by Scott Jacobs, Broker on Tuesday, August 29, 2023 at 10:45:14 AM
By Scott Jacobs, Broker / August 29, 2023
Comment
What's in NOVA this Weekend? – A Guide to the Exciting Events!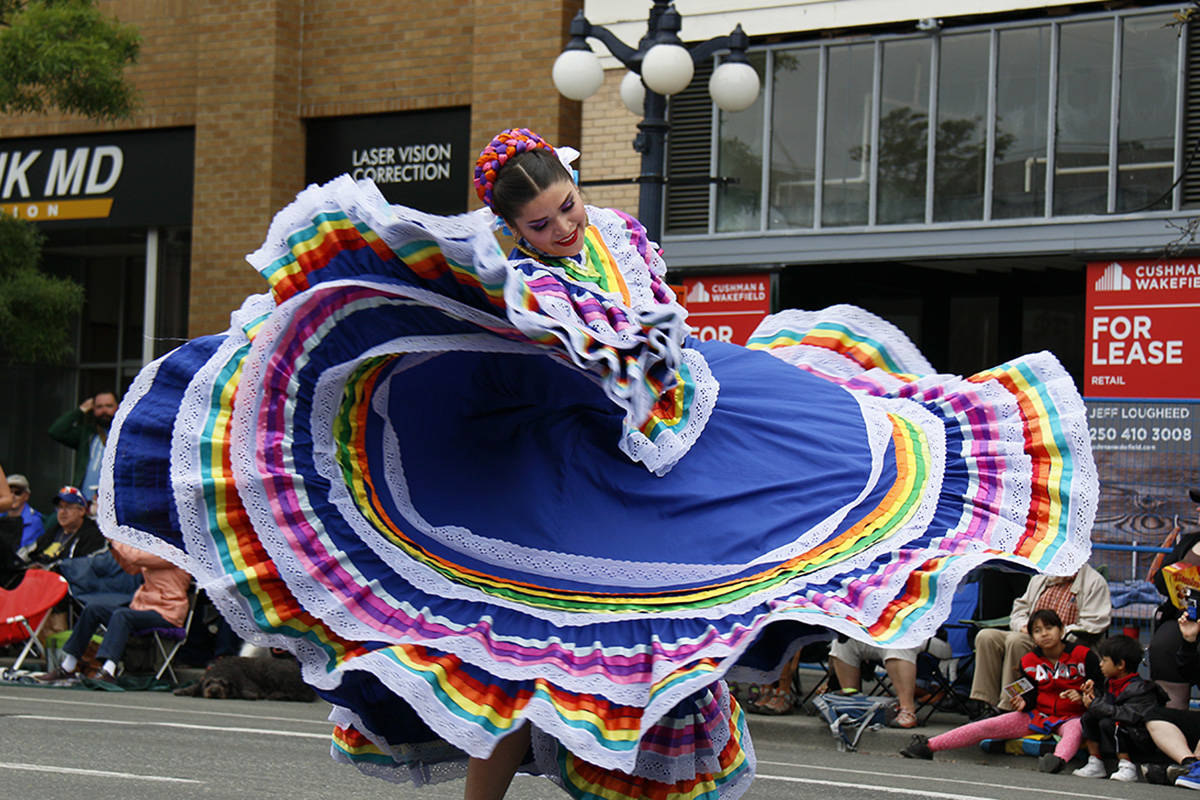 Do you want to escape the routines of everyday life and experience some fresh fun this weekend? Northern Virginia (NOVA) is teeming with exciting events that can satisfy your needs! From outdoor activities to museum visits, NOVA has something for everyone. Whether you're looking for a lively night out or a few relaxing hours in nature, there is no shortage of entertainment to enjoy. So join us as we explore what's happening around NOVA this weekend - get ready to be wowed!
BROKEN TO BE MADE WHOLE GATHERING 2023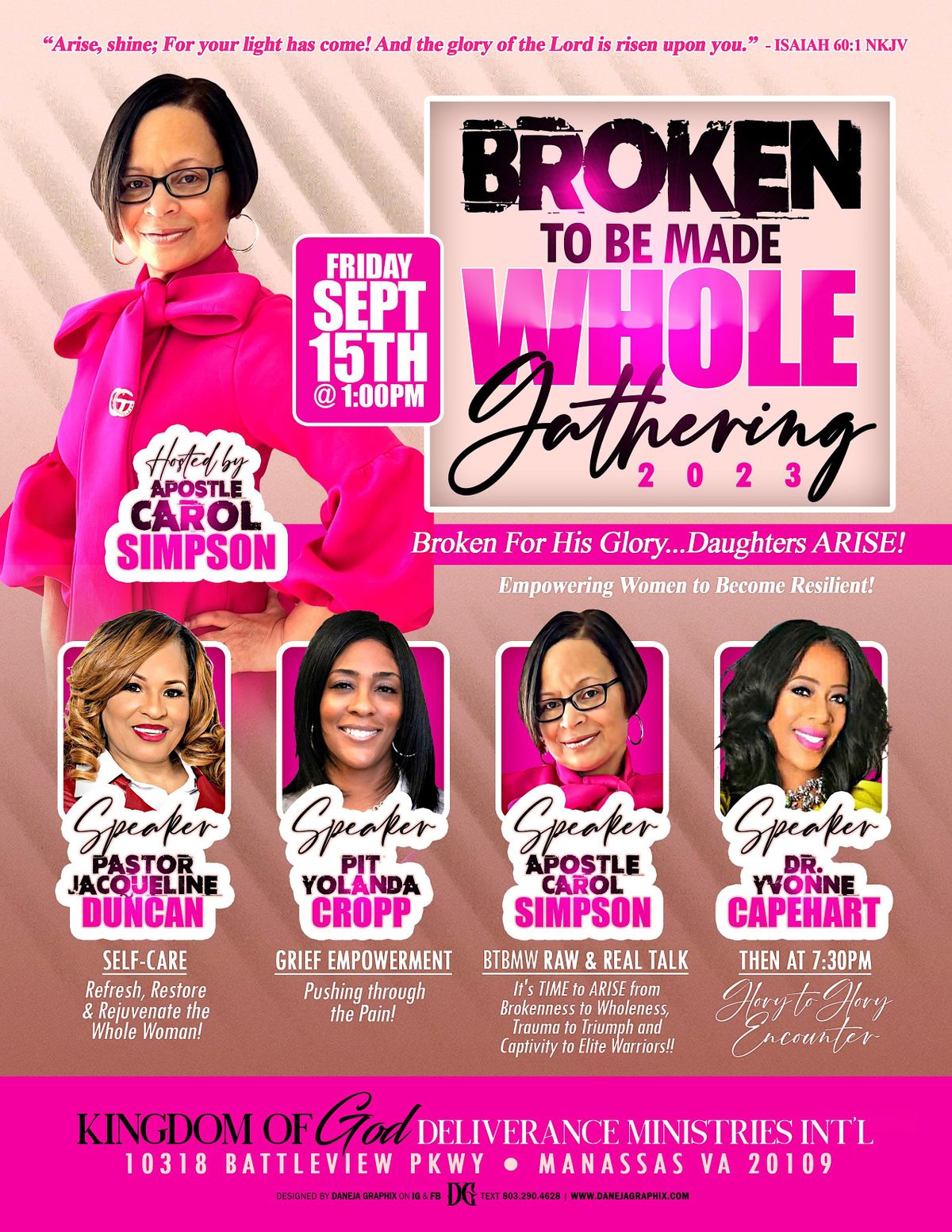 September 15 · 1pm - September 17 · 1:30pm EDT
10318 Battleview Parkway Manassas, VA 20109 United States
About the Event
"Daughters, it's time to rise up! The glory of the Lord is upon you, and it's time to move from brokenness to wholeness, from trauma to triumph, and from captivity to becoming elite warriors. At this year's BTBMWhole event, we are empowering women to become resilient. Resilience is key to becoming the best version of yourself. It's the determination to push through failures and keep going. At BTBMWhole, we'll help you reset, refresh, restore, and rejuvenate, so you can take dominion and possess the land. Come expecting to be equipped to rise up and shine like never before."
Spirit of Latinos in Virginia 2023
Friday, September 15 · 6:30 - 10pm EDT
5110 Ox Road Fairfax, VA 22030 United States
About the Event
Virginia's Latino community has a rich history and vibrant culture that continues to make significant contributions to the Commonwealth. Join us for a fun evening celebrating the spirit of Latinos in Virginia! We'll have special guest speakers sharing their insights and experiences, a cash bar to keep the drinks flowing, and a delectable spread of Latin hors d'oeuvres, arepas station, and desserts to satisfy your taste buds. And let's not forget the folkloric dancers from Bolivia, Guatemala, Peru, and Venezuela and the mariachis who will keep you entertained throughout the night. Ladies, dress to impress in cocktail or formal dress while men can opt for a black suit. Folkloric costumes are optional but encouraged! On top of all that, this is an excellent opportunity to advertise your business or organization and even become a sponsor. Come and have a blast while learning more about our thriving Latino community. Get your VIP or General Admission tickets now!
A.E.R.O.'s Fundraiser Bingo Night
Friday, September 15 · 7 - 9pm EDT
12826 Marsteller Drive Nokesville, VA 20181 United States
About the Event
Are you ready for an exciting night of bingo and entertainment? Then join us for A.E.R.O.'s Fundraiser Bingo Night on Fri Sep 15 2023 at 19:00:00 GMT-0400 (Eastern Daylight Time) at 12826 Marsteller Drive, Nokesville, VA 20181. Bring your friends and family to enjoy a fun-filled evening of friendly competition, laughter, and unforgettable memories. Whether you're a seasoned bingo player or a beginner, this event promises to keep you entertained. But that's not all! By participating in this event, you'll also be supporting a great cause. A.E.R.O.'s Fundraiser Bingo Night aims to raise funds for our organization's noble initiatives, and your contribution will directly make a positive impact in our community. So mark your calendars, grab your lucky charms, and get ready for a thrilling night of shouting "BINGO!"
Poker Night Extravaganza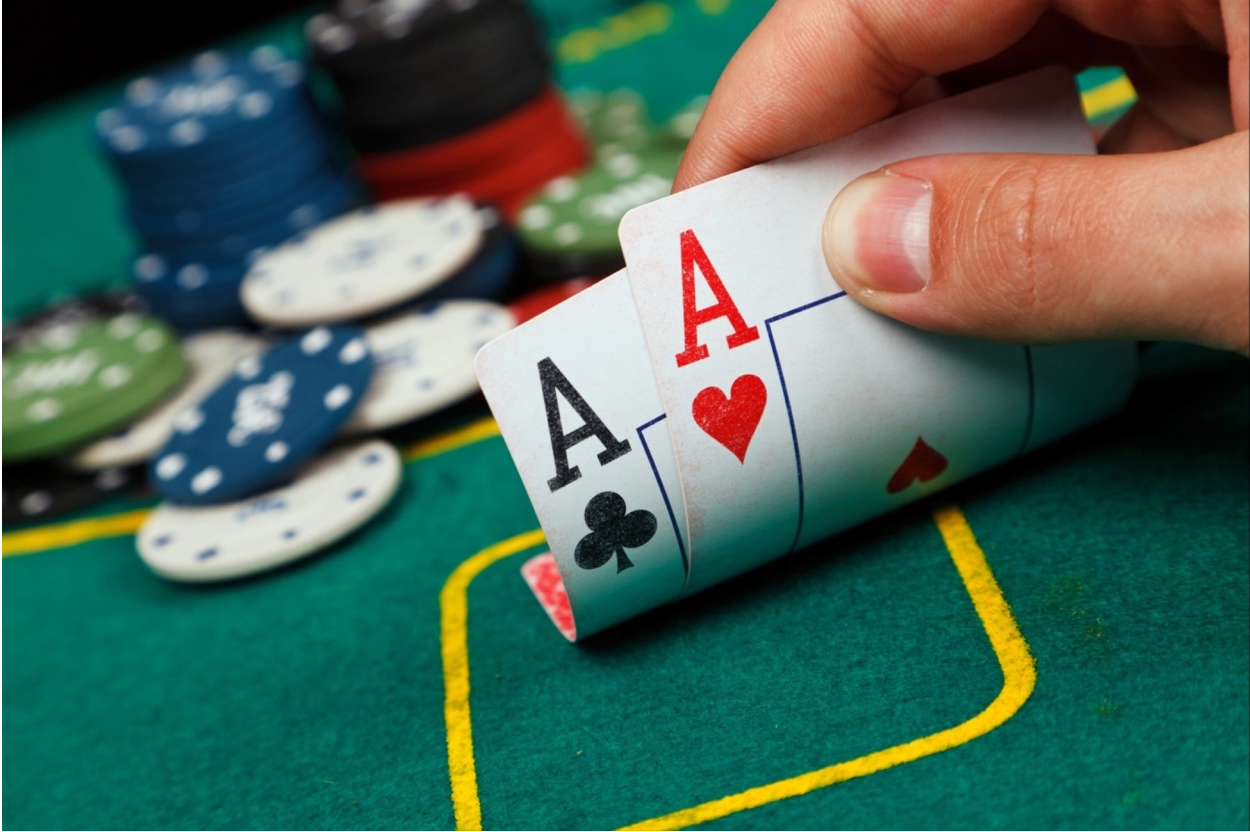 Starts on Saturday, September 16 · 6:30pm EDT
12715 Knollbrook Drive Clifton, VA 20124 United States
About the Event
Get ready for an exhilarating evening with our upcoming Poker Night Event! On September 9th, we're inviting you to join us for a game of poker that's bound to bring out your competitive spirit. With a $30 buy-in, the stakes are high and the winner takes it all. Not only will you have the chance to showcase your strategic gameplay, but you'll also be contributing to a worthy cause as the proceeds will be generously donated to the American Diabetes Association. This immersive event will provide a setting for spirited camaraderie and dynamic interactions, as well as the opportunity to establish impactful connections and gain invaluable insights to drive business expansion. So mark your calendars and don't miss out on all the excitement!
St. Mark 25th Annual Egyptian Festival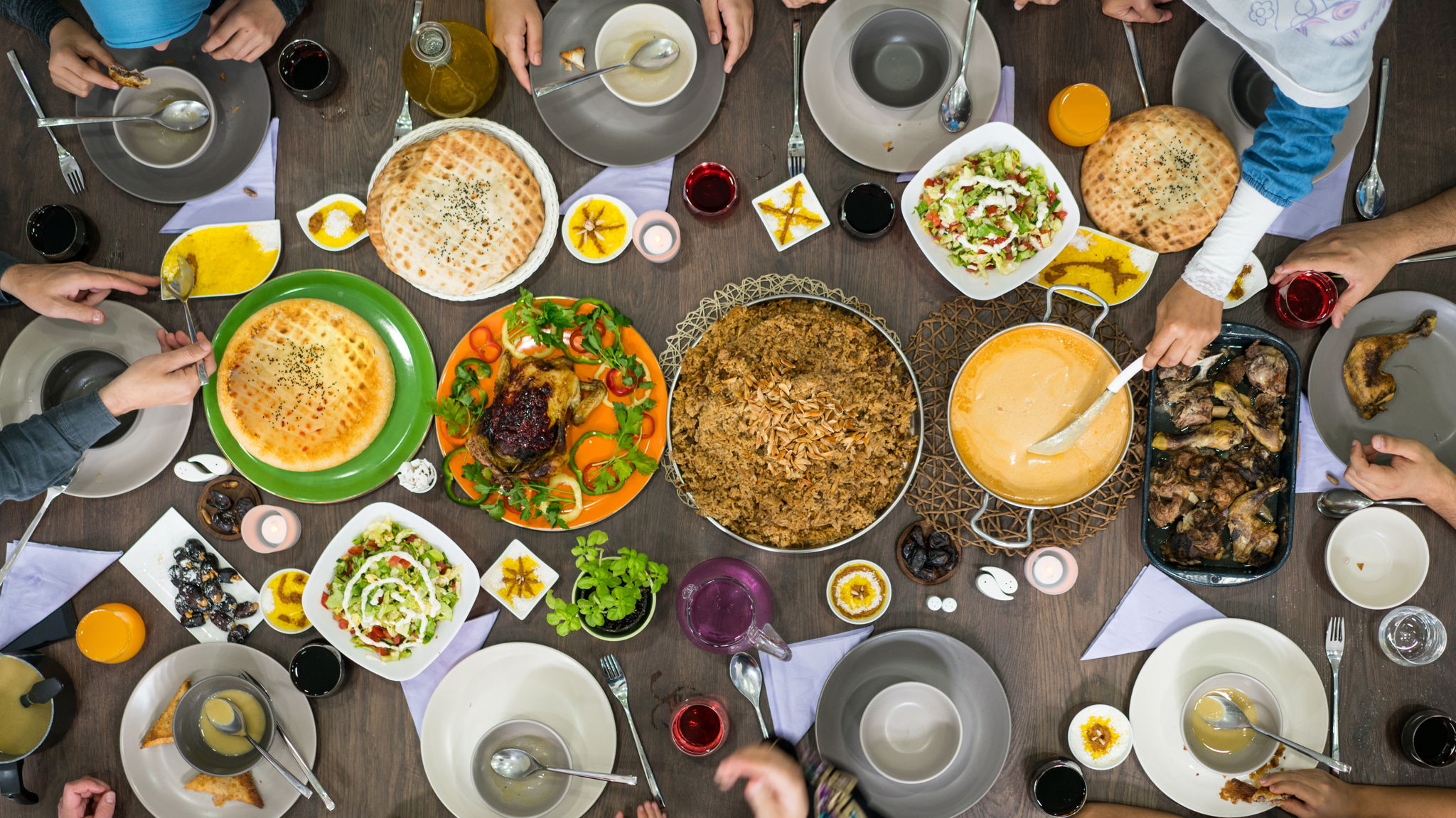 September 16 · 11am - September 17 · 5pm EDT
11911 Braddock Road Fairfax, VA 22030 United States
About the Event
Are you ready for a taste of Egypt right in the heart of Virginia? Come join us for the St. Mark 25th Annual Egyptian Festival, where we're celebrating all things Egyptian! This event is bursting with color, flavor, and excitement, and is suitable for all ages. Explore the beautiful grounds as you listen to the lively beats of our traditional music and watch captivating dance performances. Delight in the food vendors' authentic, mouth-watering Egyptian cuisine and shop for unique souvenirs to remember your day. Walk through cultural exhibits and art displays that bring the rich history of Egypt to life. This in-person event is not one to miss, so bring your friends and family along for a day full of fun and discovery!
Savage Goddess Yoga
Saturday, September 16 · 1 - 2:30pm EDT
2570 Dynasty Loop Woodbridge, VA 22192 United States
About the Event
Are you ready for a powerful and rejuvenating experience? Join us for a 90-minute class dedicated to realigning feminine energy. During the session, we will delve into various goddess archetypes and help each attendee identify with the deity that resonates with them. With a 45-minute yoga session to start, we will focus on opening up and embracing our inner goddess. Kristen Thoms at Wild Cosmos will then provide a meditation and sound bowl healing to help you connect with your divine feminine energy. This experience is not only informative but also friendly, and we cannot wait for you to join us as we explore and rediscover the goddess within you!
Fauquier Free Clinic's Rappahannock Rough Ride
Saturday, September 16 at 8:00AM - 1:00PM
10 Firehouse Lane Washington 22747
About the Event
Get ready, because the Rappahannock Rough Ride is back and better than ever! If you're looking for a chance to escape the hustle and bustle of everyday life and explore the scenic backroads of Rappahannock County, this is the event for you. With multiple routes to choose from that vary in distance and difficulty, there's something for everyone. Whether you're a returning rider or a newcomer, we're excited to have you join us on September 16, 2023, for our 27th annual bike tour event. Plus, by participating in the Rappahannock Rough Ride, you'll be supporting a great cause – all proceeds go to benefit the Fauquier Free Clinic. So, gear up and get ready to ride!
Parents Night Out
September 15 ·Fri at 6:00PM - 9:00PM
American Drengr Krav Maga 10079 Market Circle Manassas 20110
About the Event
Parents, are you in need of a night off? Look no further, because we have you covered! Our Parents Night Out event offers a memorable evening for your little ones, filled with exciting activities and a chance to make new friends. While your kids are entertained with games and crafts, you can take a well-deserved break and enjoy some time to yourself. To make it even better, we'll provide delicious pizza and light snacks/drinks to keep their energy going. Even non-members are welcome, so feel free to invite your child's friends, siblings, or cousins to join in on the fun. Sign up today and give your family a night to remember!
BROOD Basset Hound Rescue Fall Festival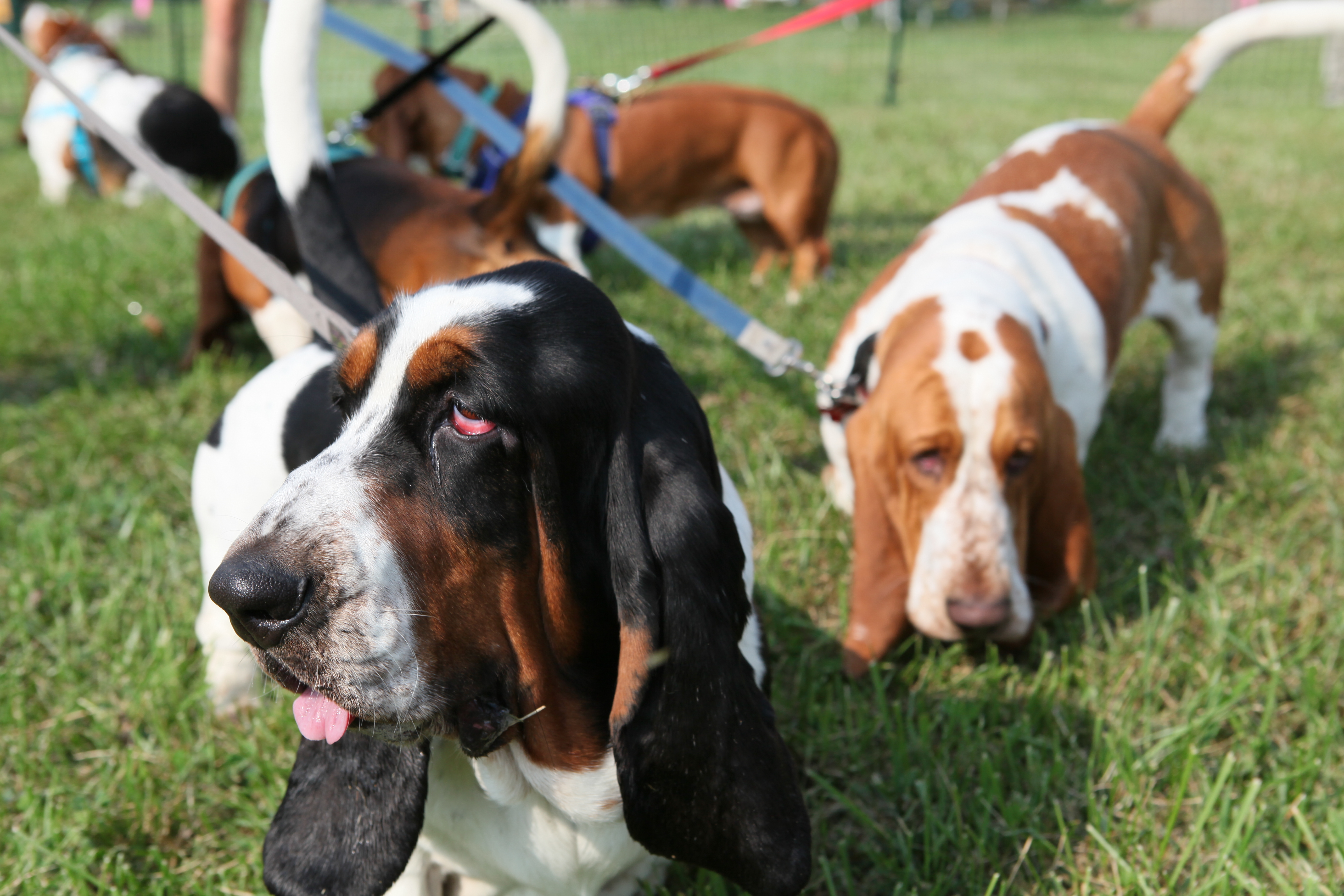 September 16 Sat at 10:00AM - 2:00PM
Frying Pan Farm Park 2709 West Ox Road Herndon 20171
About the Event
Get ready for a day of family fun while supporting BROOD Basset Hound Rescue at the annual Ramble Fall Festival event at Frying Pan Park. All dog breeds are welcome to this exciting event, starting at 10 am with various dog contests, including costume and pie eating contests. But the highlight of the day is the famous Basset 500 race at 1:30 pm. And if you're not a dog owner, don't worry, you can still enjoy the festivities, as there will be plenty of food, raffles, live and silent auctions, and even raffle baskets. So bring your family and furry friend along and have a great time while supporting the rescue work of BROOD. Just remember, food sales are cash only.
LA FERIA - RAICES LATINAS
SEP 16 @ 12:00 PM - 6:00 PM
METZ MIDDLE SCHOOL 9950 Wellington Road Manassas VA,
About the Event
Get ready for an exciting day filled with the vibrant culture of Latino artisans, food vendors, and folkloric dance troupes! At Metz Middle School on Sept. 16 from 12-6 p.m., you won't want to miss out on all the fun activities waiting for you. Brush up on your moves with dance lessons, or join in the high-energy workout of ZUMBA. Bring the kids along for an engaging kids' area, where they can learn and play alongside their peers. As you enjoy the lively beats of a Puerto Rican band and a 14-piece orchestra, take the opportunity to learn more about what our City and the greater Prince William area has to offer. Our goal is to educate, inform, and empower our Hispanic participants, ensuring they feel connected to the community around them. Don't miss out on this incredible event!
Sunshine Ridge Music Festival benefiting Cancer Can Rock
Sunday, September 17 · 1 - 6:30pm EDT
15850 Sunshine Ridge Lane Gainesville, VA 20155 United States
About the Event
Join us at the Winery at Sunshine Ridge Farm in Gainesville, VA for an unforgettable afternoon filled with live music, delectable food, and a beautiful lakefront view!
Experience the talents of a sensational lineup:
1:45 pm – Justin Trawick & the Common Good
3:45 pm – Chris Timbers Band
4:45 pm – Mike Parker (Finalist on The Voice and top 10 on American Idol 2022)
These extraordinary musicians are dedicated to supporting the non-profit organization Cancer Can Rock, which helps musicians battling cancer by providing them with the opportunity to record and create music during their challenging journey.
Join us for an afternoon of music, good vibes, and a chance to make a difference.
Please take note of the following:
Guests must be 16 years old and above
Dogs are welcome on a leash, but limited to the outdoor area
Limited picnic tables with umbrellas are available on a first-come, first-served basis
Don't forget to bring your concert chairs for maximum comfort
Please refrain from bringing canopies as they obstruct the breathtaking view of the lake
The winery is open from 12:00 pm to 7:00 pm on Sundays
Visit the Winery at Sunshine Ridge Farm's website for more information and guidelines.
Grace Parents Presents - Gather Mom's Family Values
Sunday, September 17 · 12:45 - 2pm EDT
4600 Brookfield Corporate Dr. Chantilly, VA 20151 United States
About the Event
Discover the secrets to intentional parenting with "Family Values: A Mom's Guide to Making Each Day Matter" by Gather Moms. Join us for our 8-week mom's study, "Gather Mom's Family Values," and learn how to create a home filled with love and purpose. Don't let the busyness of life distract you from what truly matters. This series will empower you to pass on essential life values to your children, ensuring their success and happiness for years to come. Limited spots available for our Children's Ministry program (ages 2-11) at a registration cost of $20 per family. Don't miss out on this life-changing opportunity!
Kitty Yoga at Northern Virginia Humane Society
Sunday, September 17 · 10 - 11am EDT
17983 Dumfries Shopping Plaza Dumfries, VA 22026 United States
About the Event
Experience an hour of blissful yoga surrounded by adorable kittens and cats at the A3P Advocates Humane Society of Northern Virginia! Join us for a playful and enjoyable yoga flow while supporting a great cause. Kitty Yoga is a donation event that helps animals in need and supports A3P's mission. After the yoga session, you'll have the opportunity to play with the kitties, cuddle with them, and even take a tour of the facility. Remember to bring your own mat (BYOM) and make sure to arrive 10 to 15 minutes prior to the event. Parking instructions will be sent via email. Don't miss this unique and heartwarming experience!
2023 Valley View Hard Cider Challenge 5k, 10k, & Half Marathon
SEP 17 Sun at 8:00AM - 12:00PM
Valley View Farm 1550 Leeds Manor Road Delaplane 20144
Experience the exhilarating trails of Sky Meadows State Park and Valley View Farm, known for its enchanting Gnarled Orchard.
These courses at the farm are a delightful blend of cross country, trail, and hills, providing a challenging adventure for all participants. Discover more about Valley View Farm at https://www.valleyviewva.com/.
As a runner, you'll receive a well-deserved glass of cider, wine, or mead from Valley View, along with a coveted Finisher's Medal, a stylish Technical (Drifit) Event Shirt, and the opportunity to be chip timed. Additionally, runners have the option to exchange their drink ticket for sweet cider, juice, or soda.
This event warmly welcomes walkers and leashed pets to join in the fun. And for those unable to attend on race day, we now offer a virtual run option, ensuring that everyone can participate and receive a well-deserved medal.
To find out more details or to register, visit Bishop's Events online at https://bishopsevents.com/event/2023-valley-view-hard-cider-challenge-5k-10k-half/.
5k: $35 (until August 31) / $40 (after August 31)
10k: $50 (until August 31) / $55 (after August 31)
Half: $65 (until August 31) / $70 (after August 31)
By taking part in this event, you not only challenge yourself but also contribute to a worthy cause. All proceeds will benefit the Friends of Sky Meadows.
So there you have it – a comprehensive guide of all the top-notch events occurring this weekend in NOVA! Get out and explore all that NOVA has to offer. With such a varying selection of festivities, regardless of your interests, you're bound to find something that strikes your fancy. Taking advantage of these unique happenings is a great way to spend time with friends or family while enjoying all that NOVA has to offer. Don't wait, jump start the weekend early and GO EXPLORE!
JACOBS & CO. REAL ESTATE, LLC.
12923 Fitzwater Dr. Nokesville, VA 20155
(703) 594-3800 | jacobsandco.com