Whats-Up This Weekend in Northern Virginia? Get Ready to Have Some Fun!
Posted by Scott Jacobs, Broker on Monday, May 15, 2023 at 4:27:57 PM
By Scott Jacobs, Broker / May 15, 2023
Comment
Whats-Up This Weekend in Northern Virginia? Get Ready to Have Some Fun!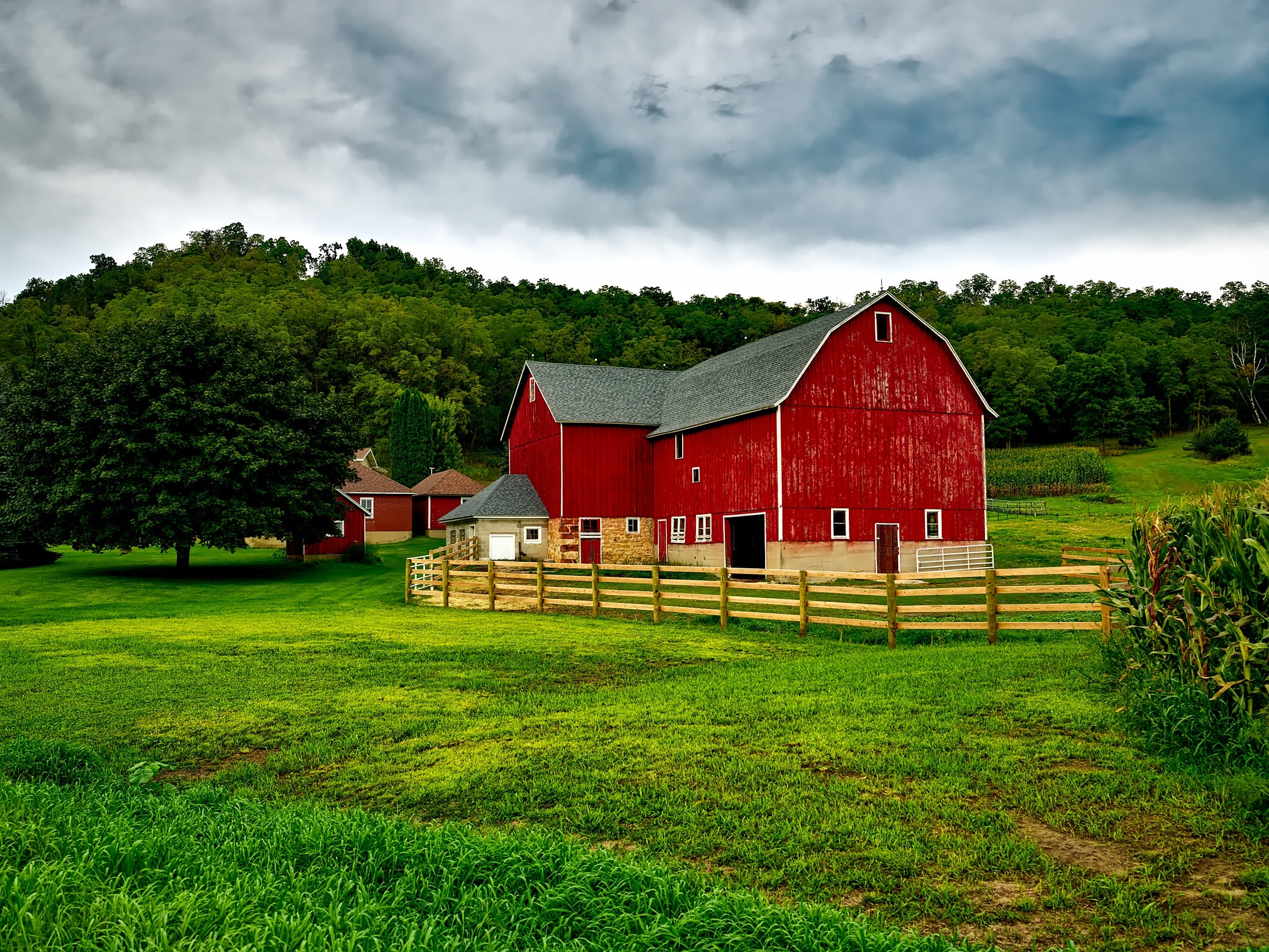 Are you looking for the perfect way to enjoy your weekend in Northern Virginia? From outdoor concerts and farmers' markets to unique theater performances and art exhibits, there are endless possibilities! Whether you're an art aficionado or a foodie, this weekend offers something for everyone. Keep reading to discover some of the most exciting events taking place near you on May 19-21!
FREE Kid's Glow-In-The-Dark Nunchuck Night!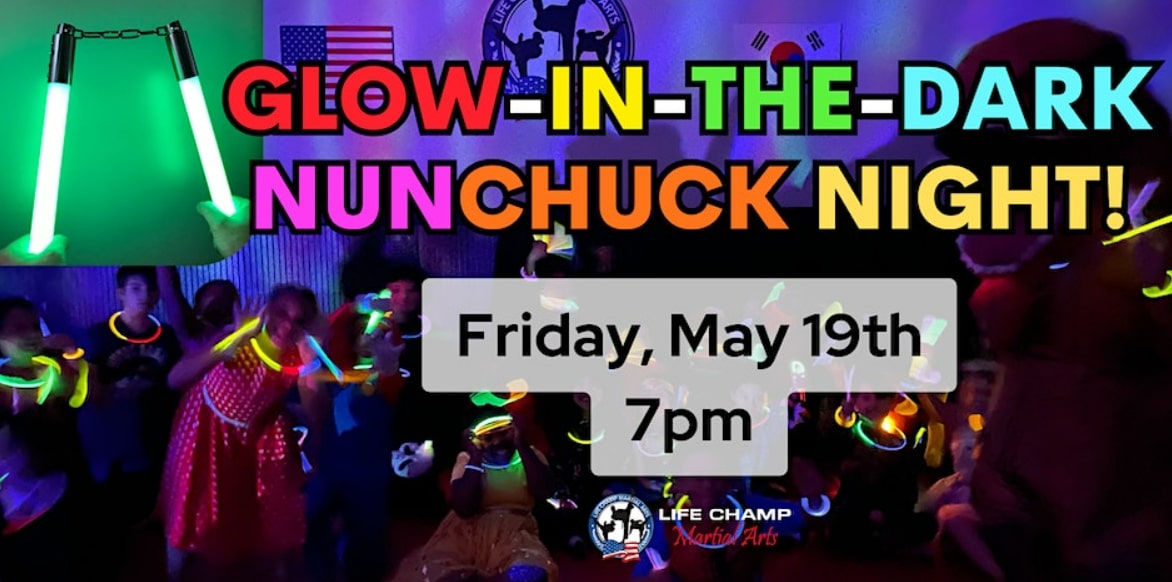 Starts on Friday, May 19 · 7pm EDT
7669 Limestone Dr. #125 Gainesville, VA 20155 United States
Be a ninja for a night with our Fun Filled Glow In the Dark Nunchuck Training! Join us on May 19th, Friday, at 7pm and bring a buddy to double the fun🎉. No experience? No problem! This class is FREE and open to all skill levels. But hurry, limited spaces available! Don't miss out, sign up now and let's light up the night🔥.
Evening Baby Goat Bottle Feeding & Snuggle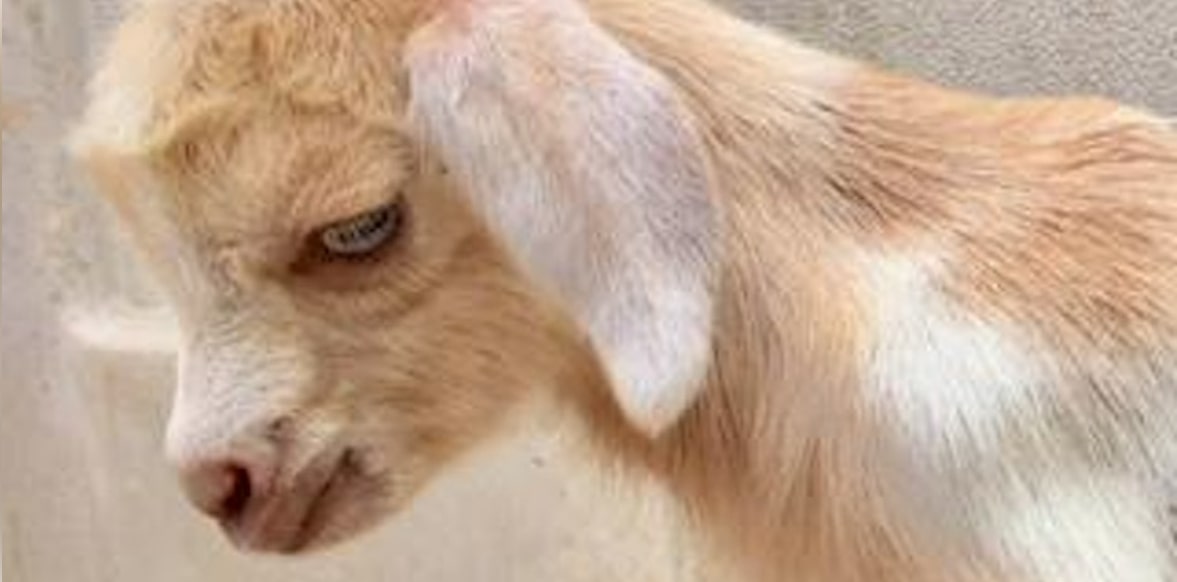 Friday, May 19 · 7 - 10pm EDT
Little Goat Farm at the Lake 8954 Burwell Road Nokesville, VA 20181 United States
Tired of the mundane after-work routine? Switch it up with an Evening of Baby Goat Bottle Feeding & Snuggling! This exclusive pop-up event invites small groups to bond with one-week-old baby goats, rain or shine. Kids under 4 enter for free, making it a perfect pre-dinner activity for families. Space is limited, so secure your spot inside or outside the baby barn ASAP! Don't miss out on the chance to hold these precious babies while they feed from their bottle.
Stone Ridge Bingo Night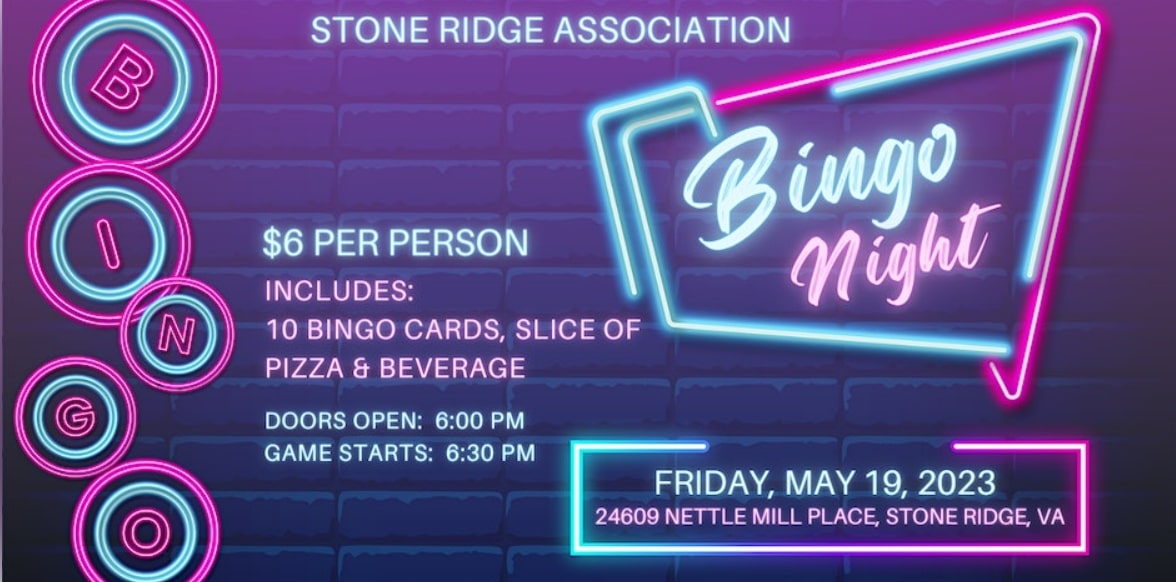 Friday, May 19 · 6 - 8pm EDT
24609 Nettle Mill Square 24609 Nettle Mill Square Stone Ridge, VA 20105 United States
Let's Get Ready to BINGO! Bring your whole family to the Nettle Mill Clubhouse for a night of fun and games! But, wait...you must register first - we've got limited space. And listen up, folks - no free entrance for onlookers! Each person must buy a ticket. This is an event that's in high demand, so don't even think about showing up unannounced. It's $6 per person for ten bingo cards, a slice of za', and a soft drink. If that's not enough, we've got drinks and pizza slices for a buck each! Can't get enough Bingo? Purchase an additional set of ten cards for only $3! And don't even think about leaving your house without a dauber - they'll be sold on site for just a dollar!
Drafts and Crafts: Feeling Fern-cy!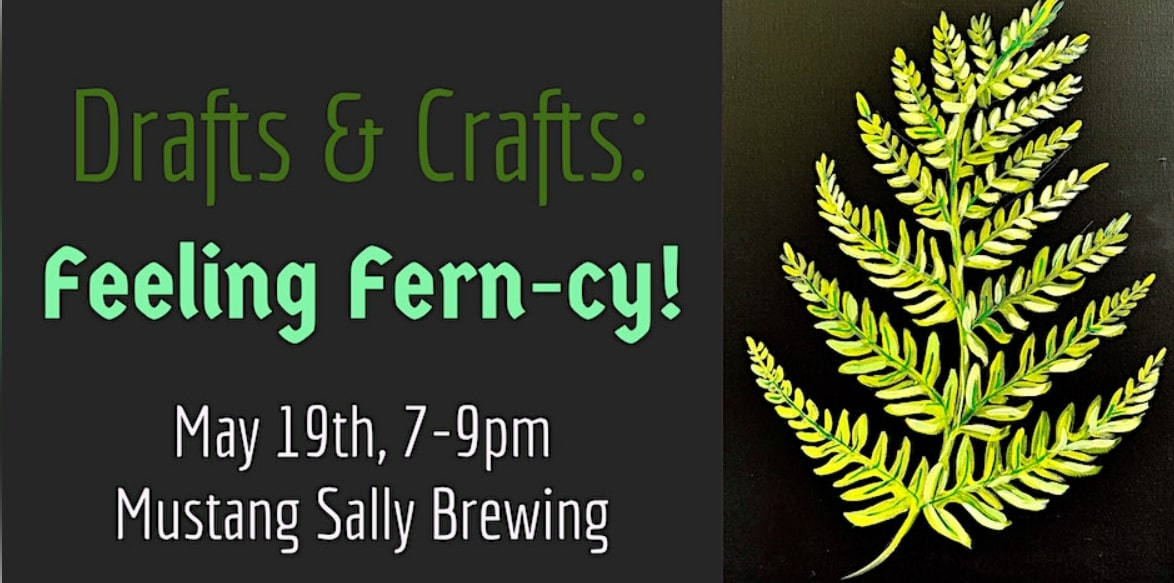 Friday, May 19 · 7 - 9pm EDT
Mustang Sally Brewing Company 14140 Parke Long Court #A-C Chantilly, VA 20151 United States
Get your creative juices flowing at this month's "Drafts & Crafts" with Sheena. Learn to paint an elegant fern using a medley of lush greens. We'll guide you through every stroke on a bold black canvas - no need to be intimidated by this masterpiece. And the best part? You'll take home a finished 16x20" canvas to show off to all your friends.
Don't worry if you're not a pro - absolutely no experience is needed. Come sip on drinks and let your imagination run wild with drafts and crafts. Grab your $37 ticket now to create your own stunning work of art!
Sip & Shop at Franny's Farmacy NOVA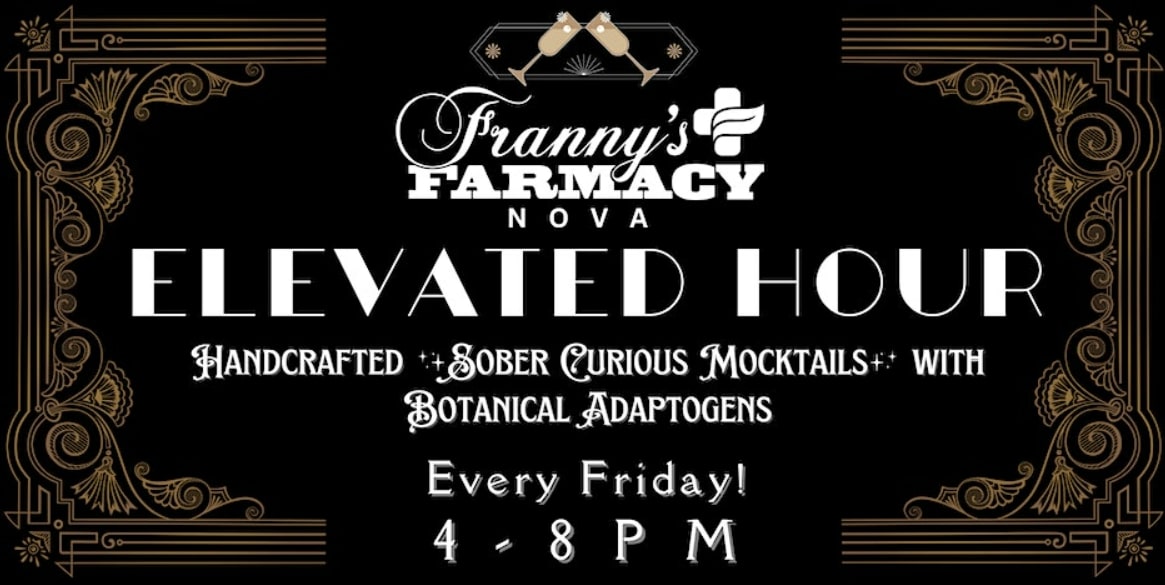 Friday, May 19 · 4 - 7pm EDT
Franny's Farmacy NOVA 7128 Farm Station Road Warrenton, VA 20187 United States
Join us for our WEEKLY Sip & Shops every Friday from 4pm-8pm where our budtender and in-house mixologist, Rachel, will be showcasing her latest creations!
Come in and experience our new elevated sober curious mocktails that are hand-crafted and original every month. With every visit, you'll have the opportunity to try something new that will tantalize your taste buds.
While you're here, take a moment to relax and enjoy our product offerings and chat with our awesome team. Keep an eye out for our weekly event and be sure to join us for more exciting adventures to come. Can't wait to see you there! ✨
Water Safety Celebration at Goldfish Swim School Lake Ridge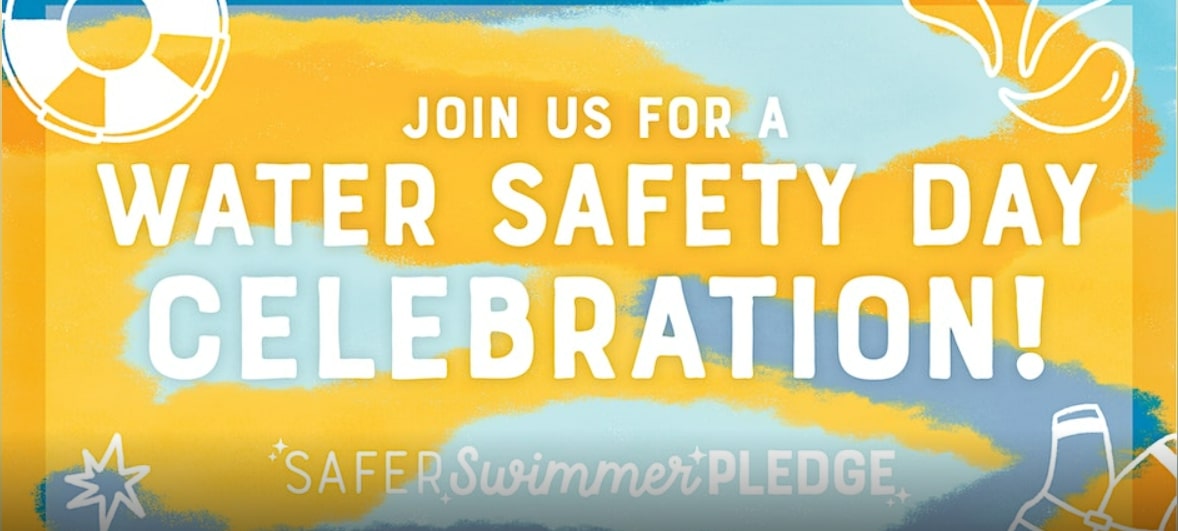 Friday, May 19 · 5:30 - 7:30pm EDT
Goldfish Swim School - Lake Ridge 12479 Dillingham Square Lake Ridge, VA 22192 United States
Splish splash it's a water safety bash! Come on down to Goldfish Swim School Lake Ridge for a tropical family swim, fun activities, and plenty of treats. Make a splash and join us as we celebrate May Water Safety Awareness Month with our Water Safety Celebration.
Our celebration includes open swim time for the whole family, as well as exciting crafts, delicious snacks, and more! Swim into our 90-degree pool and tropical paradise to sharpen your water safety skills while having a great time with the family.
Choose from two swim slots for your convenience: 5:30 to 6:15 pm or 6:30 to 7:15 pm. So grab your floaties and sunscreen, and make a splash at our Water Safety Celebration!
STEAM Fest '23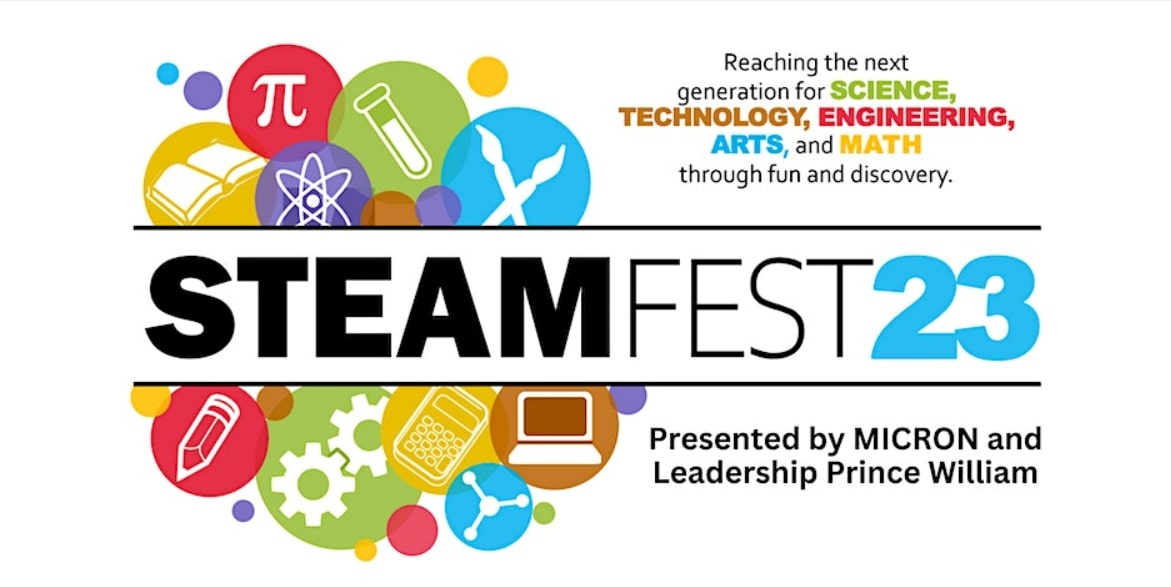 Friday, May 19 · 9am - 2:30pm EDT
Bel Air Elementary School 14151 Ferndale Road Woodbridge, VA 22193 United States
Attention all innovators and explorers! STEAM Fest '23 is calling your name. Don't miss your chance to introduce young students to the exciting world of science, technology, engineering, arts, and math (STEAM). Join us for a hands-on experience that will open new doors of discovery for students in grades 2-5 at Bel Air Elementary School.
Structured like a career fair or science fair, STEAM Fest '23 is a Prince William County interactive event based on the popular concept of "Maker Faires." Imagine local artisans, engineers, first responders, woodworkers, tech enthusiasts, and more, all gathering to showcase their talents and inspire the next generation of STEAM enthusiasts. You won't want to miss it!
National Live Stand Up Comedy Show at CraftWorx Taproom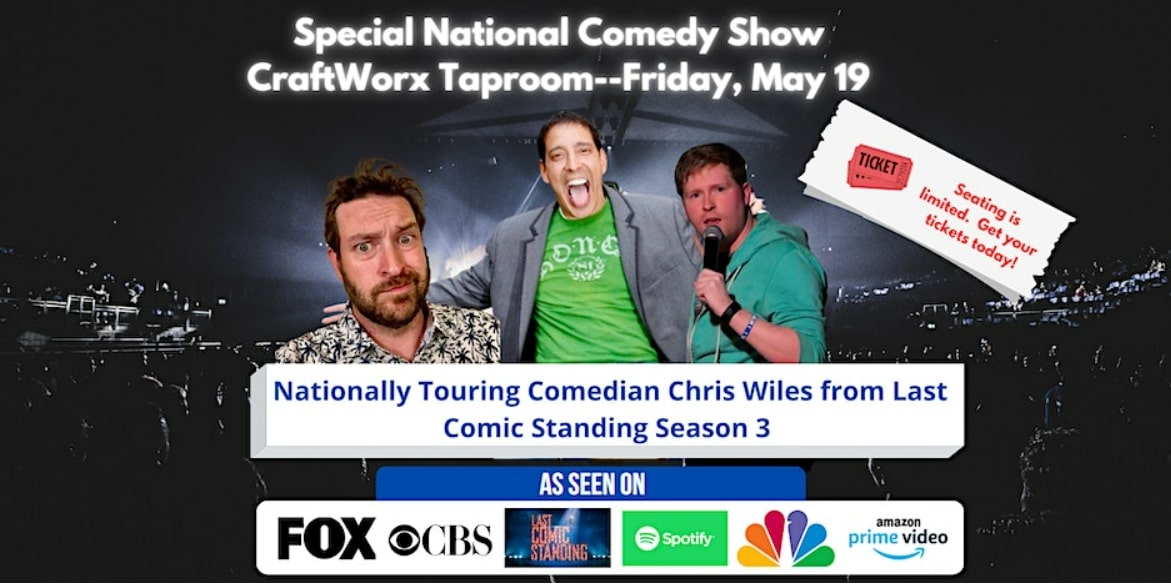 Friday, May 19 · 7 - 9pm EDT
CraftWorx Taproom 5615 Wellington Rd, Suite 101 Gainesville, VA 20155 United States
Get ready to LOL with Last Comic Standing Season 3 star Chris Wiles at CraftWorx Taproom on May 19th! This national comedy sensation is bringing nonstop laughter to the stage, alongside Jon Yager and Winston Hodges, who've been cracking up audiences on Amazon and Spotify.
Want even more reason to attend? Chris has shared the screen with legends like Norm Macdonald and Chris Rock, and has appeared on popular TV networks like Fox, CBS, and Speed Channel. Trust us, this is a night of comedy you don't want to miss!
Secure your spot for just $22, but act fast because seats are limited. Don't leave it up to chance - experience the hilarity for yourself at CraftWorx Taproom!
Fridays at 5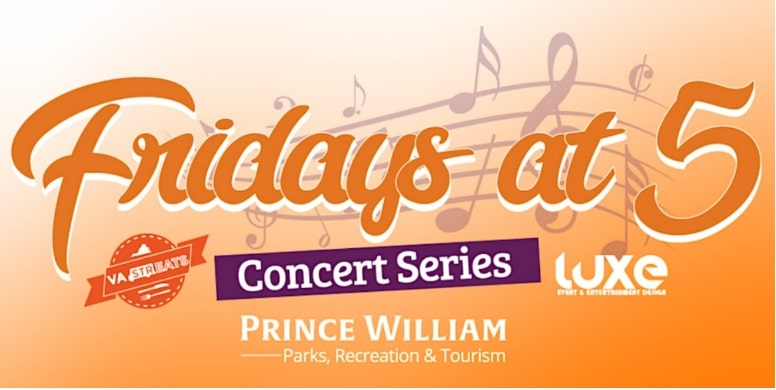 Friday, May 19 · 5 - 9pm EDT
Sean T. Connaughton Plaza 1 County Complex Court Woodbridge, VA 22192 United States
Get ready to rock your Fridays! The concert series is back, and it's bigger and better than ever! Come join us every other Friday at the Sean T. Connaughton Plaza for a free outdoor concert featuring food, drinks, and the best live music in town. Just grab a blanket or chair, and you're good to go. It's a party, and we don't stop until the sun goes down. Don't miss out on the fun! Put it in your calendar, your phone, and your brain! Let the good times roll!
Nokesville Day!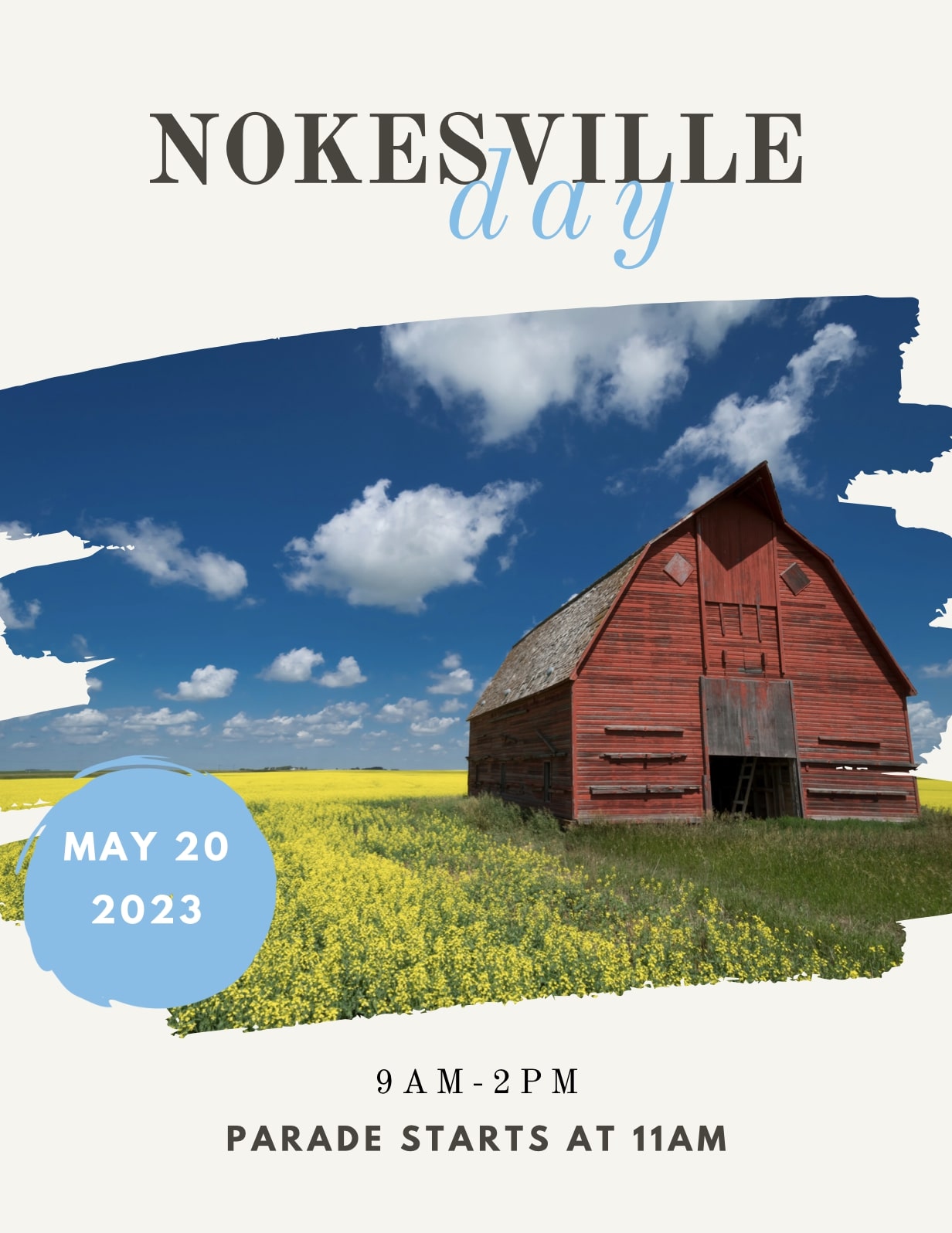 12912 Fitzwater DrNokesville, VA 20181, USA
Get ready for the ultimate Nokesville celebration! The festivities kick off with a parade at 11am, featuring antique cars, tractors, and more along Fitzwater Drive. But that's just the beginning - there will be vendors, crafts, and an array of food and drinks. Plus, the kiddos will have a blast with face painters, moon bounces, and other activities just for them. And the best part? Jacobs and Co. Real Estate is providing complimentary food, drinks, and even more face painting. Just remember to park at Brentsville High School or The Nokesville School and catch the shuttle to the action-packed event!
Mental Health Workshop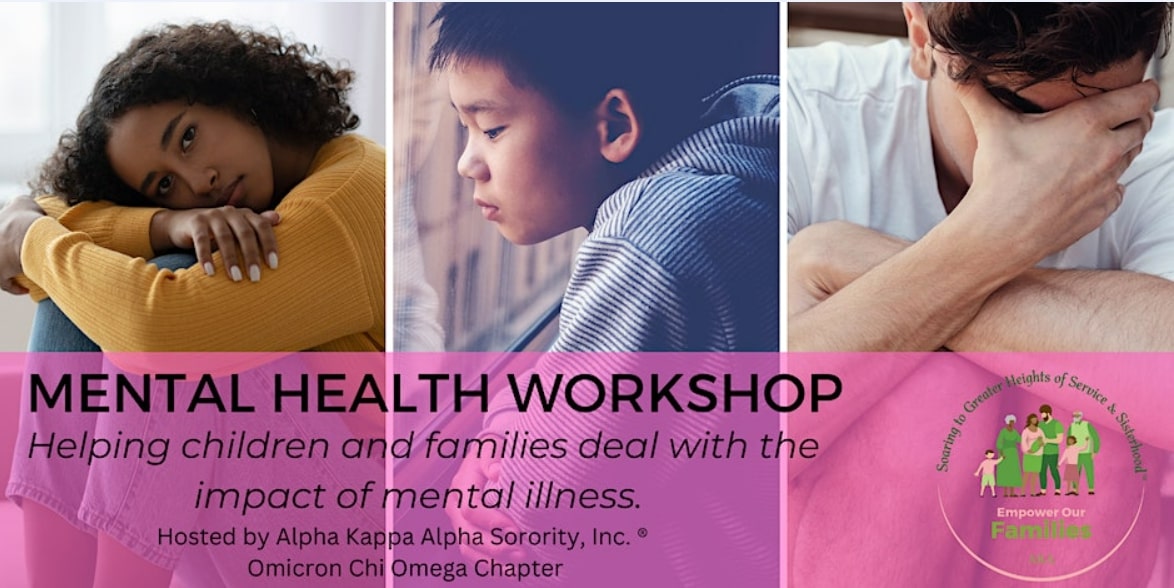 Saturday, May 20 · 10am - 12pm EDT
Prince William County Public Schools - Edward L. Kelly Leadership Center (Atrium) 14715 Bristow Road Manassas, VA 20112 United States
Hey Prince William County Families! Let's get educated on mental health issues impacting our homes. The Omicron Chi Omega Chapter of Alpha Kappa Alpha Sorority, Inc. ® is proud to introduce the inaugural Mental Health Workshop. Join us for a brief presentation by board-certified psychiatrist, Dr. Tracy Price, and learn how to handle the impact of family mental health issues. Let's support one another and stay informed!
Garden Critters for Kids
Saturday, May 20 · 10 - 11am EDT
Merrifield Garden Center 6895 Wellington Road Gainesville, VA 20156 United States
Get ready to explore the wild kingdom right in your own backyard! Our family-friendly class introduces you to a variety of captivating critters and their fascinating habitats. Join Merrifield Plant and Wildlife Specialist, Andy Johnson, as he shares insights on what animals eat, how they behave, and more.
Bring the whole family and enjoy an interactive experience with live animals, including mammals, reptiles, birds, and amphibians. Please note that parents are required to accompany their children to this event. Although tickets are not necessary, kindly RSVP to help us anticipate the turnout. Don't miss out on this exciting adventure!
Dance Night at Crown Dance Studio. Bachata & Salsa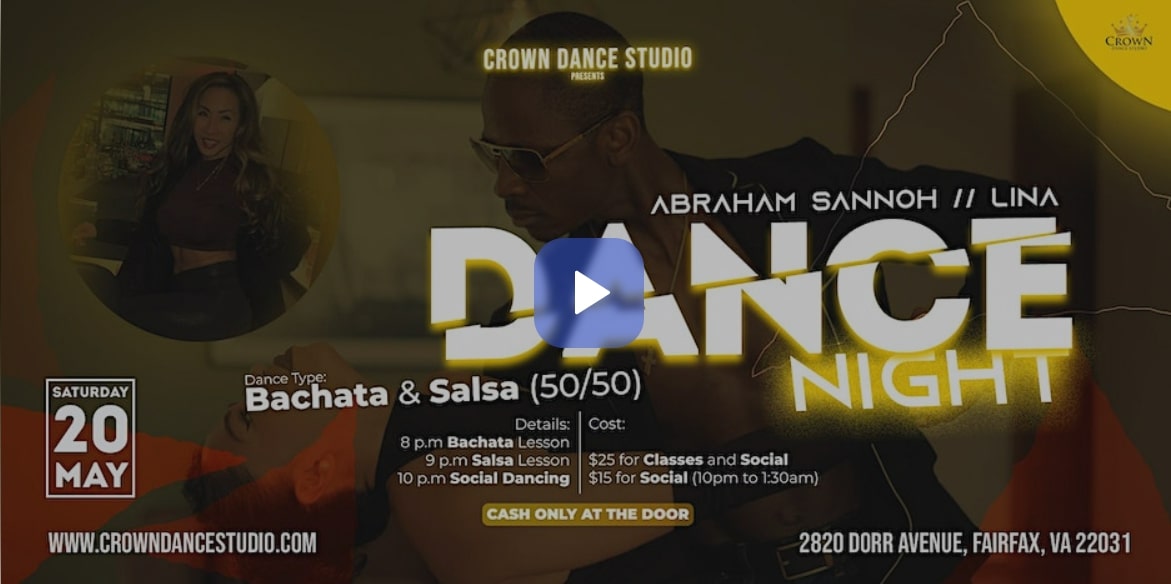 May 20 · 8pm - May 21 · 1:30am EDT
Crown Dance Studio 2820 Dorr Avenue Fairfax, VA 22031 United States
Get ready to salsa and bachata your way through the night at Crown Dance Studio! Our dance night features classes and socials for a whopping 5.5 hours of non-stop dance action. Whether you're a seasoned pro or a beginner, we've got you covered with our all-level bachata and salsa classes. But don't worry if you don't have a partner -- all are welcome to come solo and join the fun. So put on your dancing shoes and join us from 8 PM to 1:30 AM for a night filled with music, movement, and unforgettable (and unmissable!) dance experiences. And with a party-only option available at just $15, there's no excuse not to boogie the night away.
Local Author - Albert J. Williams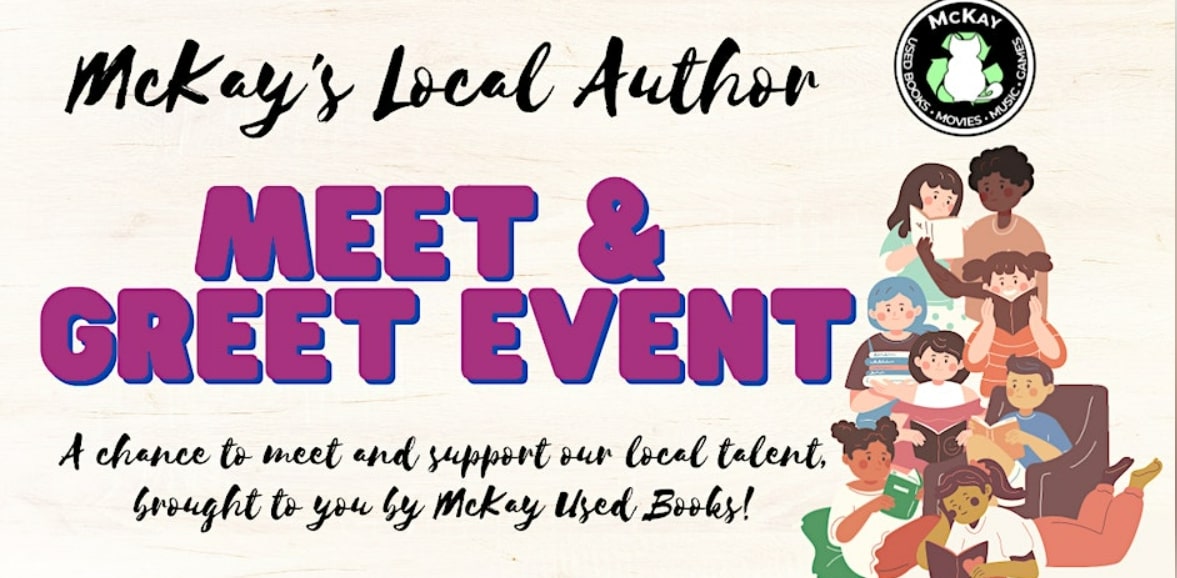 Saturday, May 20 · 11am - 3pm EDT
McKay Used Books 8345 Sudley Road Manassas, VA 20109 United States
Meet Prince William County's very own Albert J. Williams, who, at 82 years of age, has lived a life worth turning into an autobiography! Swing by McKay's to hear the man himself talk about Beyond Kankey Hill – a memoir chronicling Albert's acting career in iconic soaps, TV series, and movies. Additionally, you'll find out about Albert's active role in the civil rights movement, including his participation in the historic March On Washington back in 1963. Don't miss this opportunity to meet a multi-talented artist and former army serviceman!
FREE Kid's Martial Arts Classes for Beginners
Saturday, May 20 · 11am - 12pm EDT
7669 Limestone Dr. #125 Gainesville, VA 20155 United States
Mark your calendars for May 20th, because the ultimate martial arts experience is coming your way! Our Life Champ classes are specially designed for kids of all ages and skill levels, giving them the physical and mental tools to succeed. Not only will they learn self-defense techniques, but we're also all about instilling positive values in our young warriors. And guess what? The best part is that it's completely FREE with no experience necessary. Don't miss out on this fun and educational opportunity - enroll your child today!
LaughItOff Live Woodbridge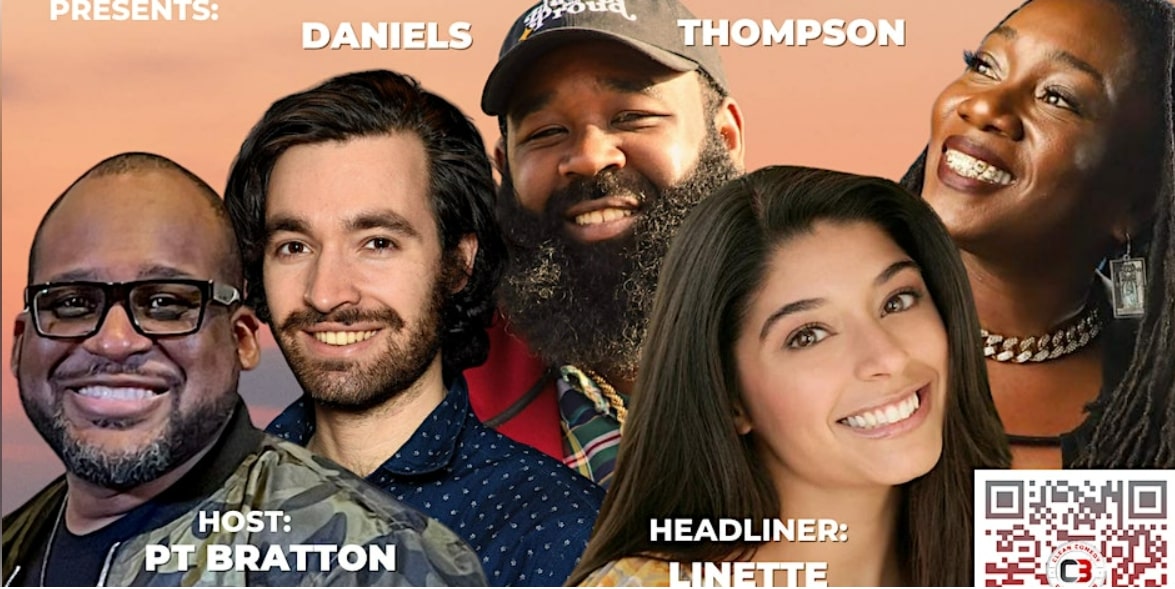 Starts on Saturday, May 20 · 8pm EDT
Veterans Growing America 15001 Potomac Town Place #130 Woodbridge, VA 22191 United States
Get ready to laugh your socks off! The Clean Comedy Connection (C3) proudly presents "LaughItOff Live" - where you'll experience a night of hilarity with the funniest comedians in town.
Mark your calendars for May 20th and join us for an unforgettable evening, featuring the incredibly talented PT Bratton & Friends. Doors open at 7:30pm and the show kicks off at 8:00pm.
Act fast and snag your advance tickets for just $20-$25, or go all out with VIP access for $35. Tickets at the door will be $30. Don't miss out on this epic show!
Taste around the world in wine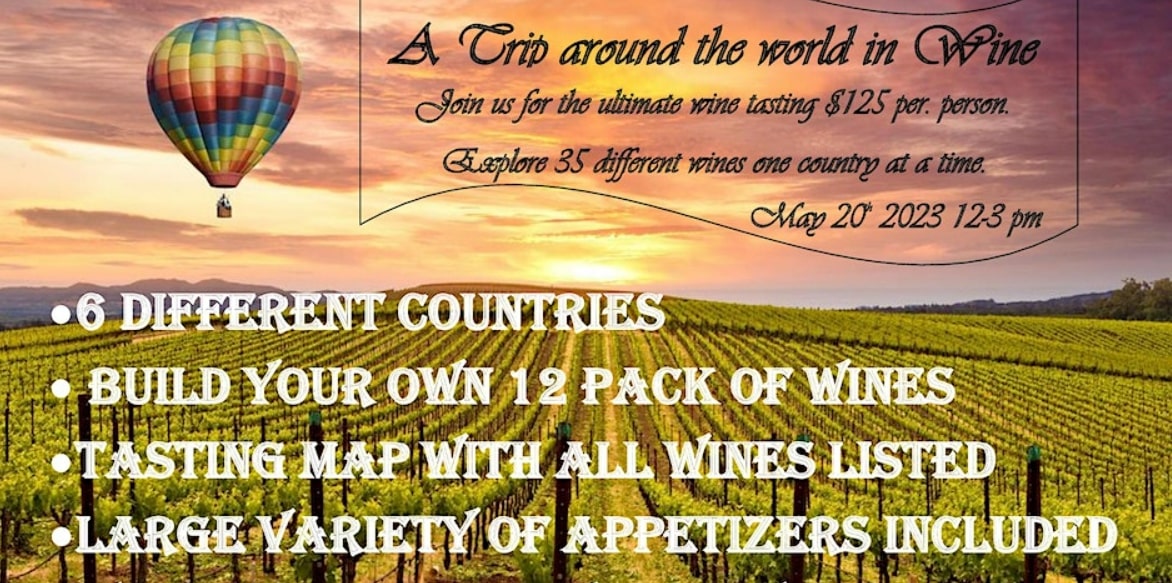 Saturday, May 20 · 12 - 3pm EDT
12169 Fair Lakes Promenade Dr 12169 Fair Lakes Promenade Drive Fairfax, VA 22033 United States
Get ready to indulge in a wine lovers paradise at The Capital Grille's exclusive tasting event. For only $125 per person, you'll have access to 6 unique wines hailing from different countries - wines that are not readily available on retail shelves.
As soon as you arrive, you'll receive a tasting map that will guide you through the flavors of each wine. Want to learn more? Wander around the restaurant at your own pace and chat with vendors about the wine's history and taste.
To keep your hunger at bay, a variety of appetizers will be served between tastings. Take a break, grab some snacks, and enjoy them anywhere you like. It's the perfect opportunity to try something new and discover your next favorite wine. Don't miss out - purchase your ticket at the door and let the sipping begin!
Capital One Center Presents Perchfest Spring Festival (Saturday, May 20th)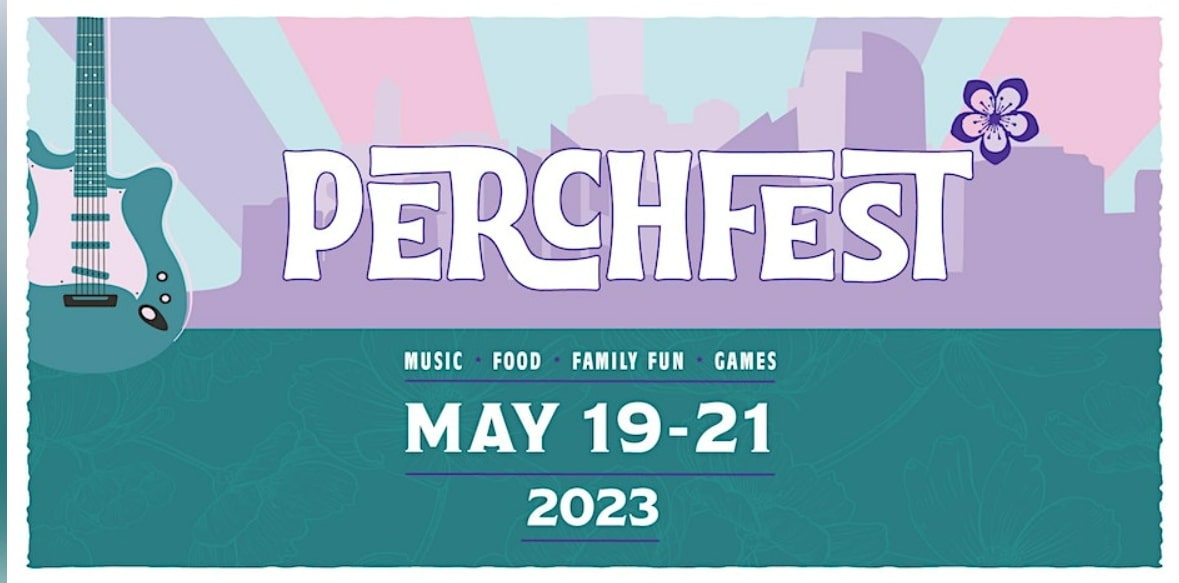 May 20 · 11am - May 21 · 12am EDT
The Perch @ Capital One Center 1805 Capital One Drive Tysons, VA 22102 United States
Get ready to soar high and put your skills to the test at the biannual Perchfest! Capital One Center is thrilled to welcome this sky-high festival back to The Perch from May 19th to May 21st. Join us for epic lawn games and inflatables, electrifying live music, appearances by local legends, morning fitness, community vendors, and support for our charity partner, Lucky Dog Animal Rescue. This free event is open to everyone, but registration and donations are recommended to secure your spot. Brace yourself for an unbeatable weekend full of good vibes, energy, and an estimated crowd of 15,000 attendees. Don't miss out on the ultimate party in the sky!
Get ready to get your game on at Perchfest! Enjoy a day of fun with Perch Putt, indulge in delicious eats from food trucks while sipping on 20+ craft beers from Starr Hill Biergarten. Plus, for the kiddos, there will be face painting and inflatable lawn games on the Great Lawn. Not only that, but you can also grab fee-free tickets for upcoming performances at Capital One Hall's Pop-up Box Office on The Perch. And don't forget to swing by the Watermark Hotel booth to support the community and score some awesome prizes. All this and more await you at Perchfest!
SummerFest!
Saturday, May 20 · 11am - 2pm EDT
14160 Newbrook Dr 14160 Newbrook Drive Chantilly, VA 20151 United States
The time has come to party like they do at the carnival! Get ready for SummerFest '23, the event that you won't want to miss. CRi is proud to host this exciting event for the second time, and we're thrilled to celebrate with you!
This is your chance to catch up with old friends, while enjoying a night filled with music, dancing, food, and games. SummerFest brings our community together, including everyone from individuals we support, employees, supporters, volunteers, and other stakeholders.
There's so much to look forward to at the event: a DJ to keep the party going, carnival-style games, raffles, prizes, special guests, and much more! You'll feel great knowing that you're supporting an event that brings joy to the local community. Don't wait any longer - join us for SummerFest '23!
Drafts & (Family) Crafts: Super Power Shields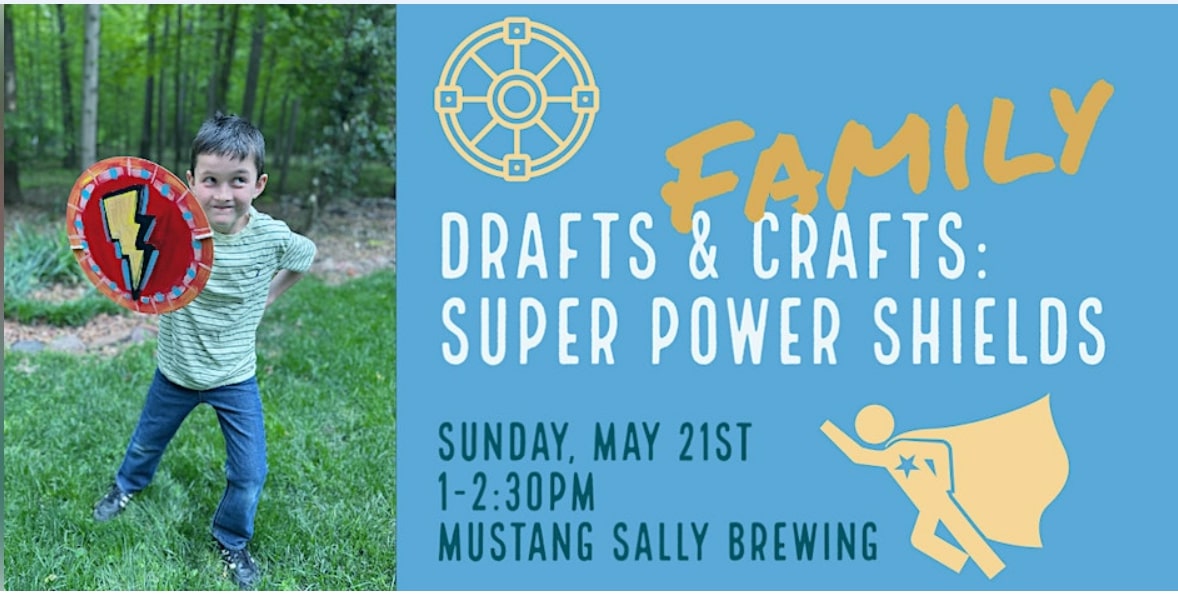 Sunday, May 21 · 1 - 2:30pm EDT
Mustang Sally Brewing Company 14140 Parke Long Court #A-C Chantilly, VA 20151 United States
Feel the buzz of the crafting world and join Sheena, our licensed art teacher, for Mustang Sally's ultimate family craft session! On May 21st, from 1-2:30pm, bring your little ones and watch magic unfold as Sheena demonstrates how to design a superhero-inspired shield. No need to worry about materials, they're included in the ticket price and consist of a 14" wooden panel, acrylic paint, and a sturdy strap to take the shields home. This craft is suitable for young ones from ages 5 and up.
Get hyped for a day full of creativity and don't forget to take a little break at Eugene's (Mustang's in-house restaurant), where they serve all sorts of goodies like crispy french fries, refreshing sodas, hot dogs, and giant soft pretzels!
Festival Of Colors , HOLI DC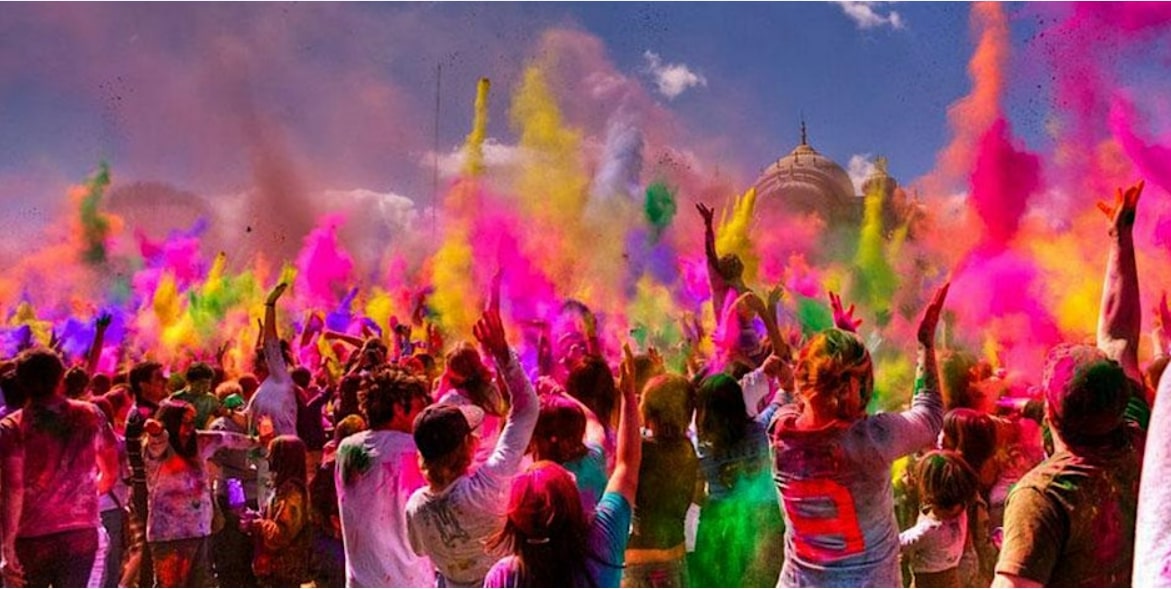 Sunday, May 21 · 12 - 7pm EDT
Bull Run Regional Park Special Event Center 7700 Bull Run Drive Centreville, VA 20121 United States
Get ready to experience the ultimate celebration of spirituality, community, love, and diversity at the Festival of Colors 2023. This is the world's happiest and most entertaining event, and you won't want to miss out. We've got everything you need- music, celebrity DJs, interactive dance performances by local and out of state dance schools, amazing food options from different cuisines, full bar, hookah, shopping, and tons of activities for the kids.
Not to mention, this festival is all about throwing colors freely on everyone and making new friends along the way. It's the perfect day to hang out with your family and friends, but be aware that no outside food, drinks, or colors are allowed. Your bags will also be subject to check at the entrance.
Rain or shine, this event will be unforgettable. Don't miss out on the Festival of Colors 2023.
Asian Festival on Main 2023: Food, Arts & Entertainment in the City of Fair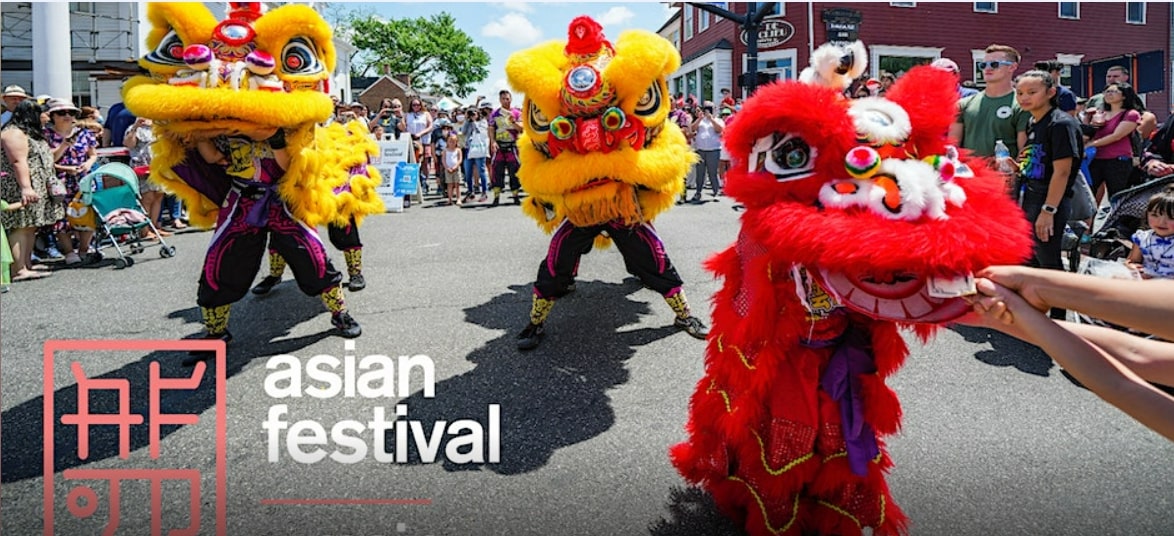 Sunday, May 21 · 12 - 6pm EDT
Main Street Main Street Fairfax, VA United States
Get ready to experience the ultimate celebration of Asian culture at the 3rd Annual Asian Festival on Main 2023, brought to you by the Old Town Fairfax Business Association (OTFBA)! Join us as we partner with local business owners and the City of Fairfax to bring you an unforgettable event filled with delicious food, beautiful arts & crafts, electrifying entertainment, and enlightening education. Plus, our presenting sponsor, Hollywood Casino at Charles Town, is sure to make this festival a real jackpot! Don't miss out on this special opportunity to come together and celebrate our shared cultural diversity.
1st Annual Jazz in the Garden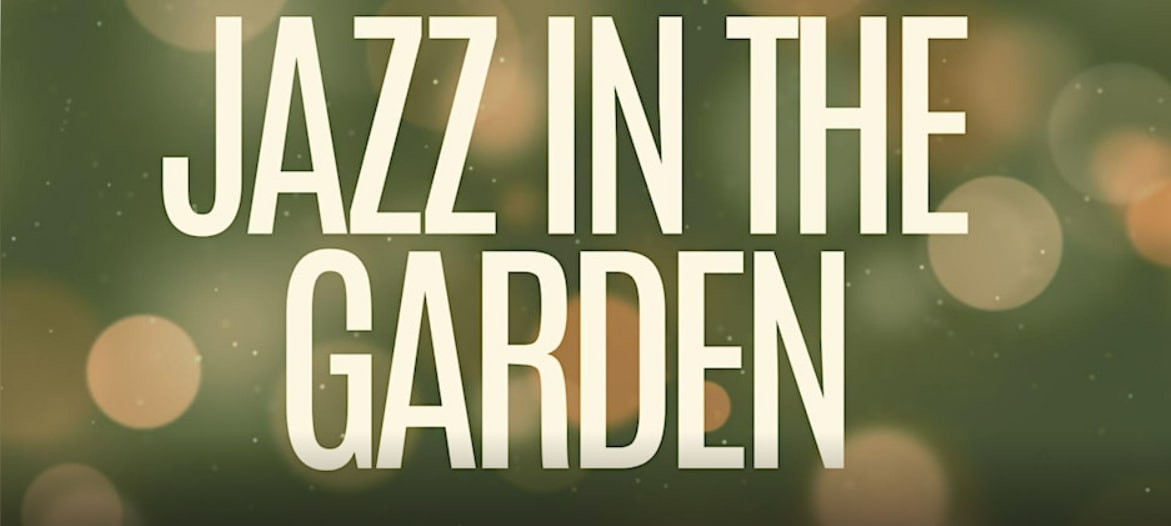 Sunday, May 21 · 4 - 8pm EDT
Locust Shade Park Amphitheatre 4701 Locust Shade Drive Triangle, VA 22172 United States
Get ready for the ultimate celebration of Black Excellence! The HUE Experience is the cultural collective you don't want to miss. Join us for unbeatable experiences that will connect you to the community like never before. Enjoy delicious food from amazing food trucks, jam to the beats of DJ and featured artist Kia Bennett, indulge in an open bar, and purchase top-notch cigars from Rock's Mobile Cigars. This is a ticketed event only, and it's all happening at the beautiful OUTDOOR Amphitheatre. Come celebrate life with us!
May 19-21 is sure to be an unforgettable weekend in Northern Virginia! If your goal is to find a way to have a good time and make lasting memories, this area has you covered. All that's left for you to do is get out and enjoy the days ahead of you. So grab your friends, family or partner (or just go alone!), create a plan, and start exploring all that Northern Virginia has waiting for you this weekend!
JACOBS & CO. REAL ESTATE, LLC.
12923 Fitzwater Dr. Nokesville, VA 20155
(703) 594-3800 | jacobsandco.com