Where to Have a Blast This June in NOVA –Fun Events in NOVA That Will Get Your Blood Pumping!
Posted by Scott Jacobs, Broker on Thursday, June 1, 2023 at 10:16:05 AM
By Scott Jacobs, Broker / June 1, 2023
Comment
Where to Have a Blast This June in NOVA –Fun Events in NOVA That Will Get Your Blood Pumping!
Northern Virginia (NOVA) in June is bustling with excitement--from Art Festivals to Music Festivals, from Farmer's Markets to Concerts and Parades there are plenty of opportunities for fun no matter what your age or interests are. With summer drawing near, the days getting longer, and temperatures rising it can be hard knowing where to go and what incredible events you need to try out! To help guide you on your quest for a good time here's our list of top fun activities that will have you partying all through June in Northern Virginia. So mark these dates on your calendar now because it'll be here before we know it!
Doggy Summer Camp UNLEASHED: Bacon Bubble Fridays, Splashdown Saturdays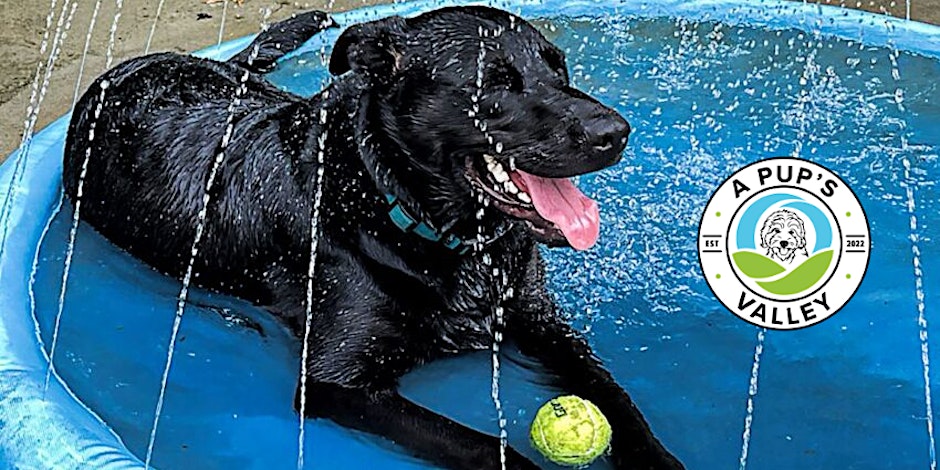 Friday, June 2 · 11am - 2pm EDT
A Pup's Valley 6680 Fayette Street Haymarket, VA 20169 United States
Get ready for a pawsome summer at A Pups Valley Summer Camp Unleashed! Our weekly events promise tons of fun, yummy treats and splash-tastic adventures that your furry friend will love. Don't miss out on the action from May 23rd to Labor Day weekend.
Call us at (703) 596-3647 or email [email protected] to sign up your day care or boarding/kenneling pup. It's going to be a summer they'll never forget!
Are you ready for a bacon-tastic adventure with your furry friend? Look no further than our Bacon Bubble Party every Friday from 11 AM - 2 PM! Our edible and dog-friendly bubble solution infused with the delicious scent of bacon will have your pup's tail wagging and nose sniffing in excitement. Join us on the porch for a bubbly blast that your dog won't soon forget. Don't miss out on the bacon-filled fun - admission is just $10 in advance or $12 at the door. See you there, bacon lovers!
Make a Splash with Your Pup at Splashdown Saturdays!
Does your furry friend love the water? Join us every Saturday from 11 AM to 2 PM for a dog-friendly aquatic adventure! Our specially designed water play area features a splash pad and a sun-soaked porch where your pup can cool off and frolic. And don't worry about safety, our trained staff will keep a close eye on everyone to ensure a fun and safe experience. Get your ticket now for only $10 in advance, $12 at the door. Don't miss out on all the fun!
Special Dueling Pianos Performance at CraftWorx Taproom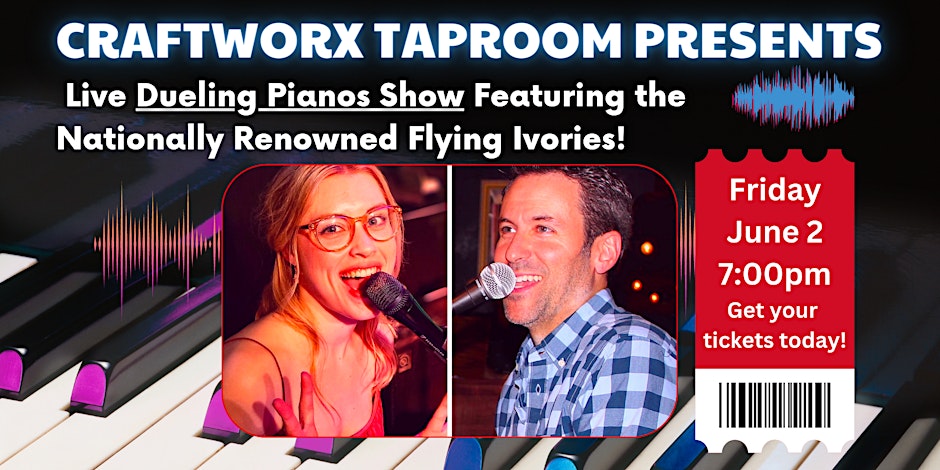 Friday, June 2 · 7 - 9pm EDT
CraftWorx Taproom 5615 Wellington Rd, Suite 101 Gainesville, VA 20155 United States
Get ready for a night of high-octane entertainment with the nationally renowned Flying Ivories, as they bring their dueling pianos show to Gainesville's CraftWorx Taproom. This explosive blend of music and comedy is sure to keep you on the edge of your seat as you belt out all your favorite hits from Billy Joel to Katy Perry. And with the power to shape the set list yourself, this is one party you won't want to miss. So come eat, drink, sing, and let the Flying Ivories take you on an unforgettable ride at CraftWorx Taproom.
Paint Party at Ornery Brewery Taproom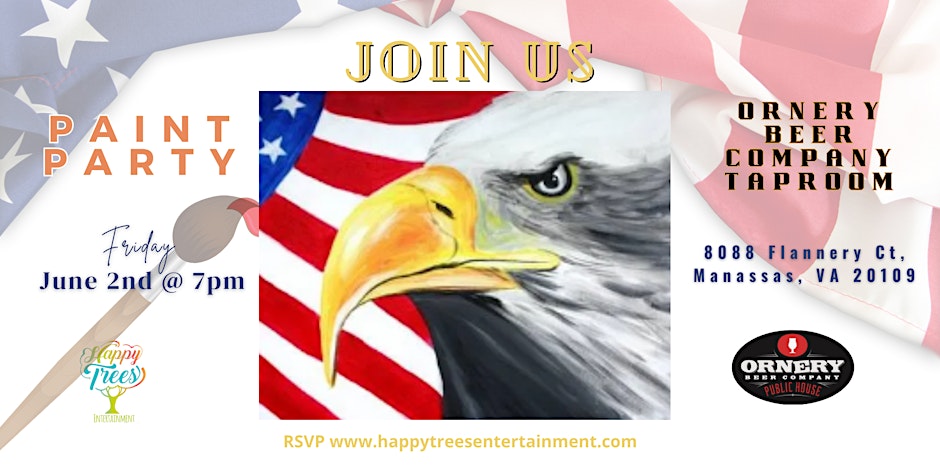 Friday, June 2 · 7 - 9pm EDT
Ornery Beer Company Taproom 8088 Flannery Court Manassas, VA 20109 United States
Hello, fellow art enthusiasts! Get ready to unleash your inner Picasso and party with us at our Paint Night! Our talented host will help guide you through recreating the featured artwork while making sure there's plenty of laughs and music to keep the party going. You don't need any prior experience to join in on the fun - this class is perfect for beginners! Plus, all the materials you need to create your masterpiece will be provided.
Don't forget, your ticket includes one drink (or two sodas for those under 21). And if you're interested in hosting a private event for your loved ones, just shoot us an email at
[email protected]
. Let's paint the night away!
2UP Presents: Good Weather Fest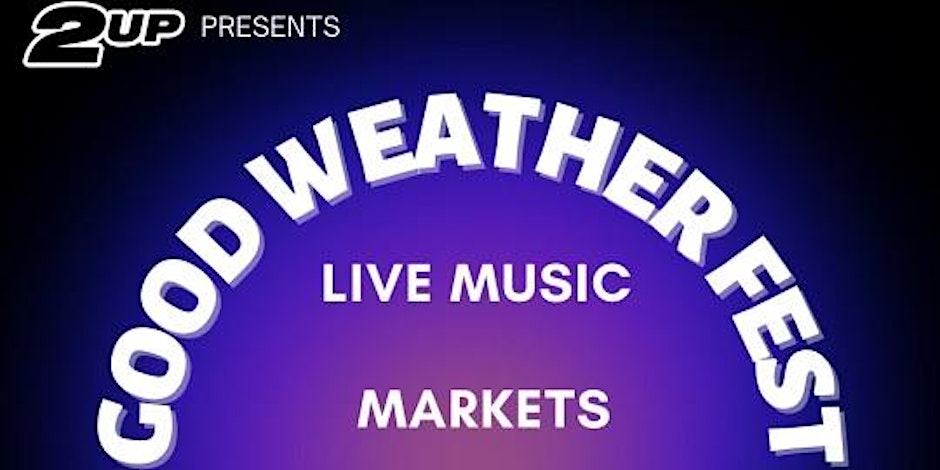 Friday, June 2 · 8 - 10pm EDT
Historic District 9255 Center Street Manassas, VA 20110 United States
Get ready to party, Virginia! The Good Weather Fest, brought to you by 2UP, is here to bring the heat with killer tunes, tasty treats, and good vibes. We'll be showcasing our city's finest artists and celebrating the birthday of our very own 2UP MUSÉ. Don't miss out on the fun!
Sour Fest Pinball After Party!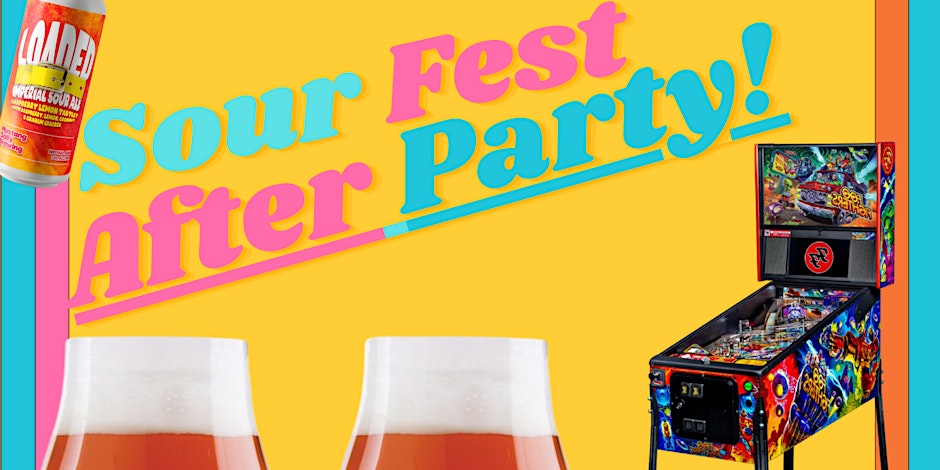 June 3 · 8pm - June 4 · 12am EDT
Mustang Sally Brewing Company 14140 Parke Long Court #A-C Chantilly, VA 20151 United States
Hey, you beer and pinball aficionados! Buckle up for an unforgettable night, as we're throwing a raging after-party following our highly anticipated Sour Fest. Mark your calendars for June 3rd, and get ready to lose yourself in the ultimate beer and pinball heaven. Drink till you drop from the seemingly endless lineup of the most tantalizing sour beers, sourced from our brewery and beyond. And the cherry on top? You guessed it right! There's no limit to how much you can drink! Get ready for a night of non-stop fun! With unlimited access to our top-of-the-line pinball machines all night long, you'll never have to worry about running out of quarters. And for those who are 21 and over, we're hosting an unforgettable after party with all the cheers and keg kicking you can handle. So what are you waiting for? Gather your crew and get your tickets before they sell out! Don't forget to bring your ID for entry.
Intro to Backyard Chicken Care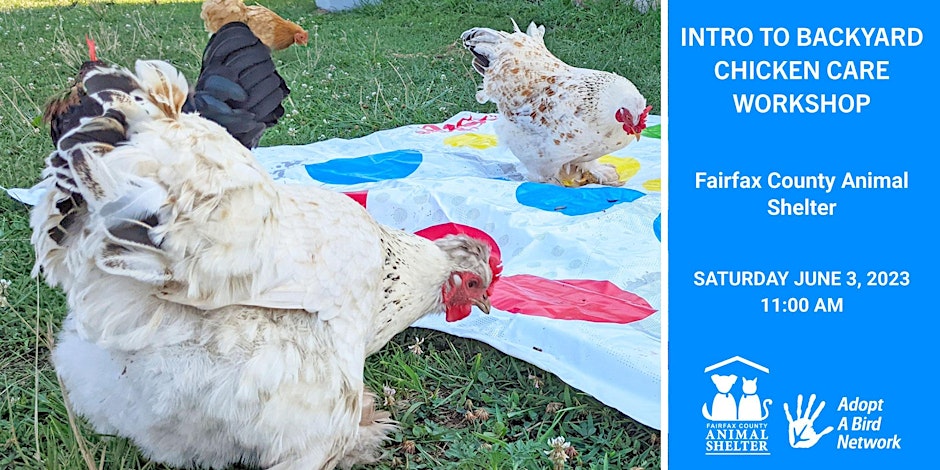 Saturday, June 3 · 11am - 12pm EDT
Fairfax County Animal Shelter 4500 West Ox Road Fairfax, VA 22030 United States
Get clucking! Join us at the Fairfax County Animal Shelter on June 3rd at 11 AM for a back-to-basics guide on backyard chicken care, hosted by local expert Kelly Rutkowski from Adopt a Bird Network. Designed for Fairfax County and nearby poultry owners or enthusiasts, this workshop will cover everything from predator-proofing to beak-sharpening. Learn about disease and injury prevention, local laws that impact your feathered friends, and how to keep your coop clean and your flock happy.
Trust us, this isn't your basic how-to; it's the ultimate guide to taking care of your chickens with love. Sign up today! Mind getting a little messy. Thankfully, the colorful powder is washable and non-toxic, so you can let loose worry-free. See you there!
Cornhole Tournament at Lunga Park Adventure Day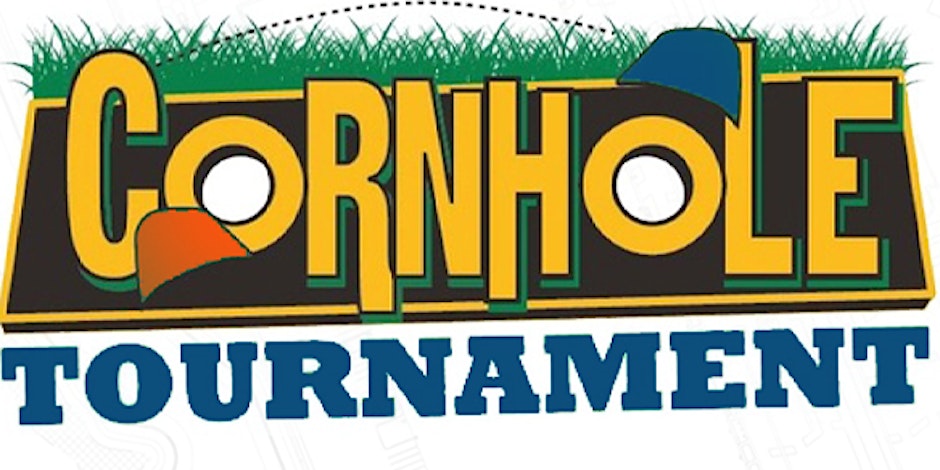 Saturday, June 3 · 1 - 4pm EDT
Lunga Park GGGR+295 Stafford, VA 22556 United States
Get ready to flex your cornhole skills at the First Command Cornhole Tournament during the Lunga Park Adventure Day Event! Bring a buddy along and join the 16 team bracket play for some friendly competition. Starting at 1 pm, come show off your accuracy and have a blast at this exciting event.
Yoga for Beginners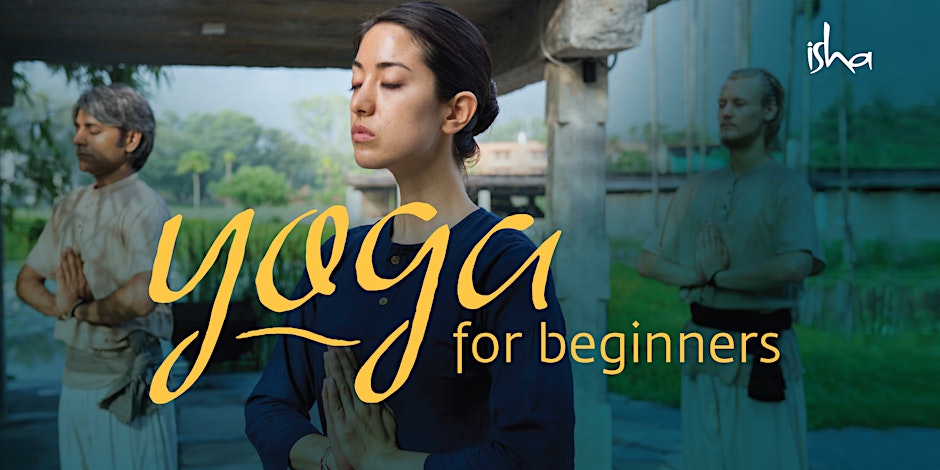 Saturday, June 3 · 3 - 5pm EDT
Centreville Regional Library, Meeting Room 1 14200 Saint Germain Drive Centreville, VA 20121 United States
Whether you're looking for health, joy, peace, love, success in the world, or inner exploration, our simple and effective practices can help you cut through the struggle and glide through life with ease. It doesn't matter if you're 18 or 80, everyone is welcome to join us!
Benefits? Our practices can help prevent chronic ailments like asthma, diabetes, hypertension, and obesity! Plus, you may notice better sleep, increased productivity, concentration, and memory. How's that for a win-win situation?
Hypefoodies Block Party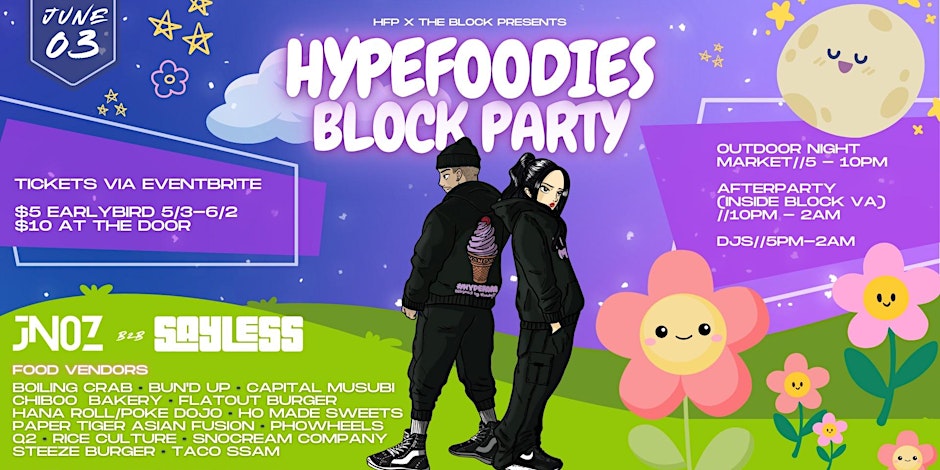 Saturday, June 3 · 5 - 10pm EDT
The Block Foodhall & Bar 4221 John Marr Drive Annandale, VA 22003 United States
Don't miss the ultimate party experience! We've reserved a quarter of the parking lot just for you to feast on the most delicious DMV area food, groove to local DJ beats, and peruse unique artists/merchants. Plus, our sweet treat highlight is the return of Ube soft serve! And that's not all - indulge in $30 flash tattoos by Mono Ink, grab some permanent jewelry by Spark Studio, an exclusive UBEar sticker and keychain by 3030, snap a shot in our FREE 360 Photo Booth, and participate in a dance battle. This event has something for everyone! Bring your squad and your appetites.
Chaa & Chat with DMV Singles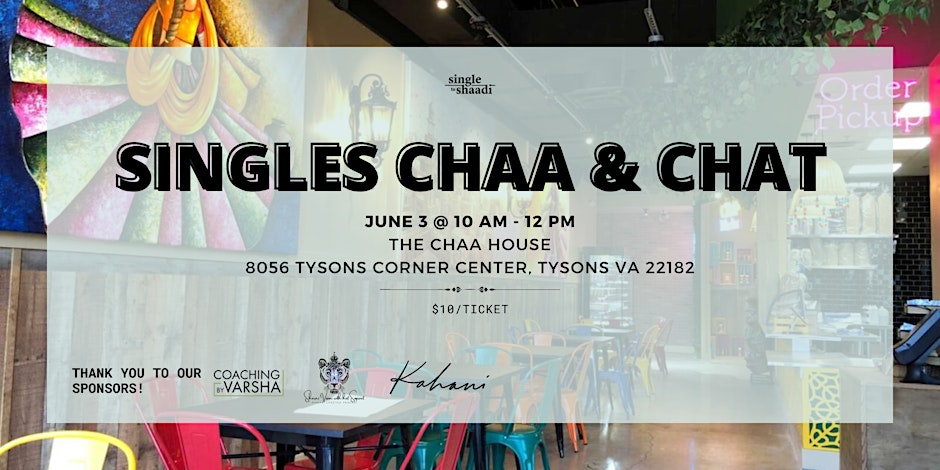 Saturday, June 3 · 10am - 12pm EDT
CHA Street Food (Tysons Corner Mall) 8056 Tysons Corner Center Tysons, VA 22182 United States
Get ready to mingle with local DMV singles over a scrumptious desi-style brunch! Hosted by the charming duo Supreet and Utkarsh, Chaa & Chat at Cha Street Foods in Tysons Corner is the place to be!
Please note that food and drinks will be purchased individually, so please order fairly to support our venue partners. Grab your tickets now to secure your spot at this event! Remember, all sales are final—it's important to commit to your brunch date!
Michelle Malone Concert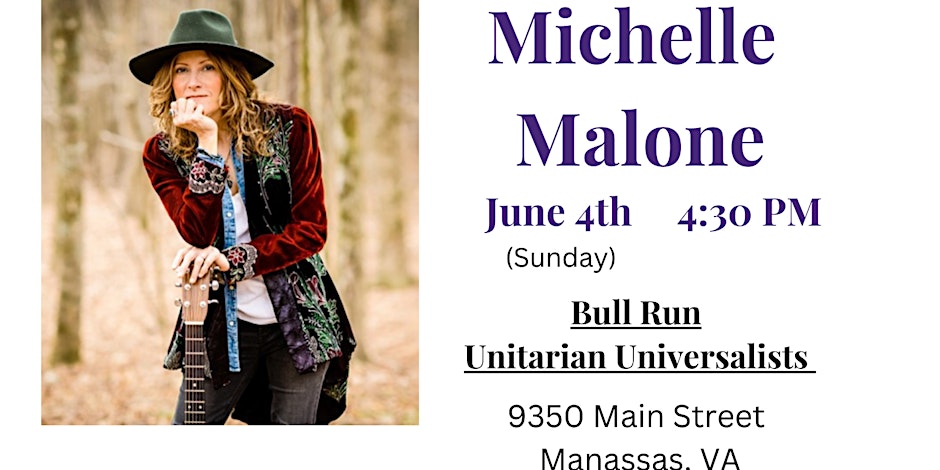 Sunday, June 4 · 4:30 - 6:30pm EDT
Historic District 9350 Main Street Manassas, VA 20110 United States
Michelle is the musical embodiment of the blues, folk, and rock genres all rolled into one. Her electrifying live performances will leave you inspired and stirred to your core. With over 25 years of experience and collaborations with music icons like Indigo Girls, Gregg Allman, Brandi Carlile, and Kristian Bush, her shows are a must-see and guarantee to be both engaging and authentic. Grab your tickets now for just $25 and experience the soul of Michelle's music for yourself.
Storytime & Kid's raffle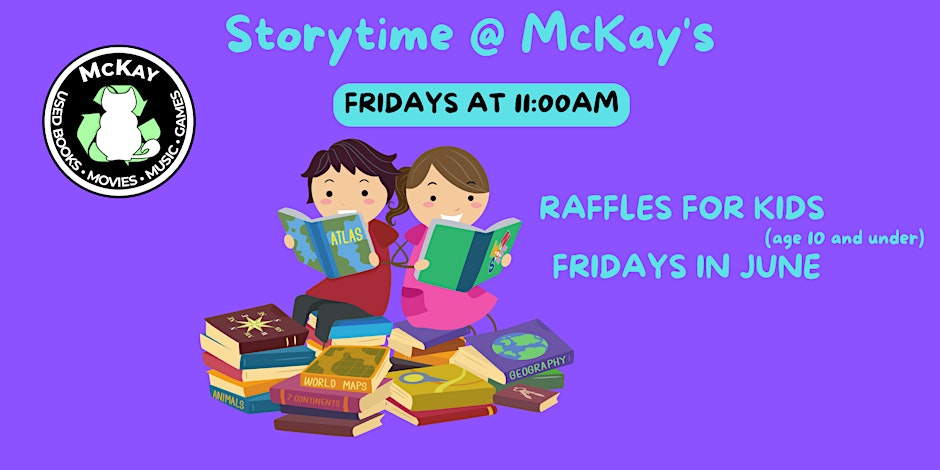 Friday, June 2 · 11 - 11:30am EDT
McKay Used Books 8345 Sudley Road Manassas, VA 20109 United States
Get ready for another exciting read-aloud season at McKay's! Starting this June, our reading room will be open again every Friday, giving kids the chance to exercise their imaginations while enjoying a lovely craft or coloring session. And who better to read them stories than a member of the McKay family?
But that's not all - we're also celebrating our 40th anniversary and giving away trade credit to a lucky listener (10 and under) every week. Don't miss out on this amazing opportunity! Simply RSVP so we can make sure we've got enough materials for everybody. See you there!
Book Signing with L.M. Elliott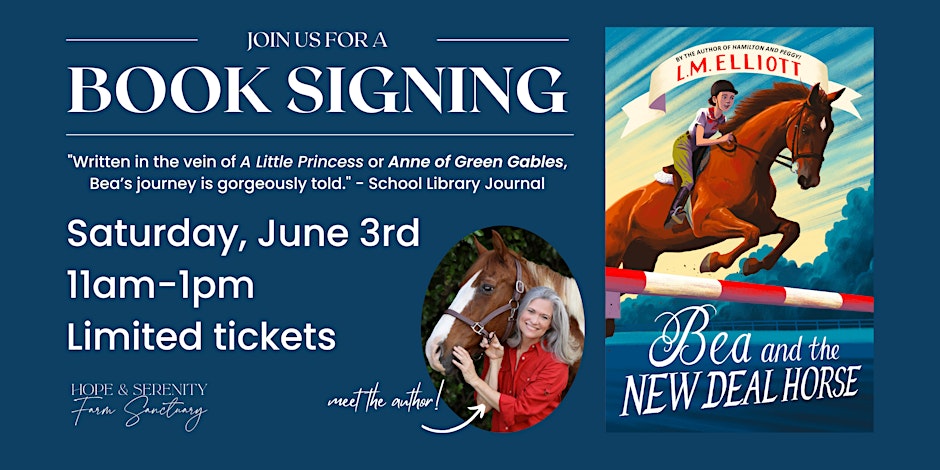 Saturday, June 3 · 11am - 1pm EDT
10445 Manley Rd 10445 Manley Road Nokesville, VA 20181 United States
Ready for a truly special literary experience? Head to Nokesville, Virginia's Hope & Serenity Farm Sanctuary on June 3rd, where L.M. Elliott will be signing copies of her latest novel "Bea and the New Deal Horse." Not only will you have the chance to meet the acclaimed author, but you'll also be able to meet a horse who looks remarkably similar to the one in the book! This idyllic farm setting is the perfect location for this unique event. For just $50 per group, you'll receive a signed copy of the book and memories to last a lifetime. Don't miss out on this must-attend literary extravaganza!
American Wellness & Chiropractic : PAINT NIGHT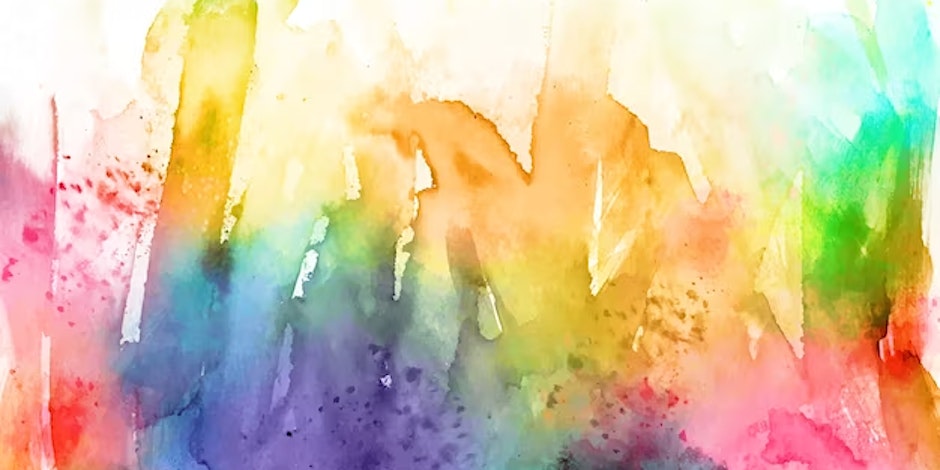 Saturday, June 3 · 4 - 7pm EDT
American Wellness and Chiropractic 8224 Spruce Street Top Floor Manassas, VA 20111 United States
Get ready to destress and unleash your inner artist with American Wellness and Chiropractic's first-ever free Paint Night! Bring a friend and join us for an evening filled with creativity and relaxation. Plus, we'll have some tasty treats to refuel your inspiration. Don't miss out on this fantastic opportunity to unwind and let your imagination run wild!
John McEuen & The Circle Band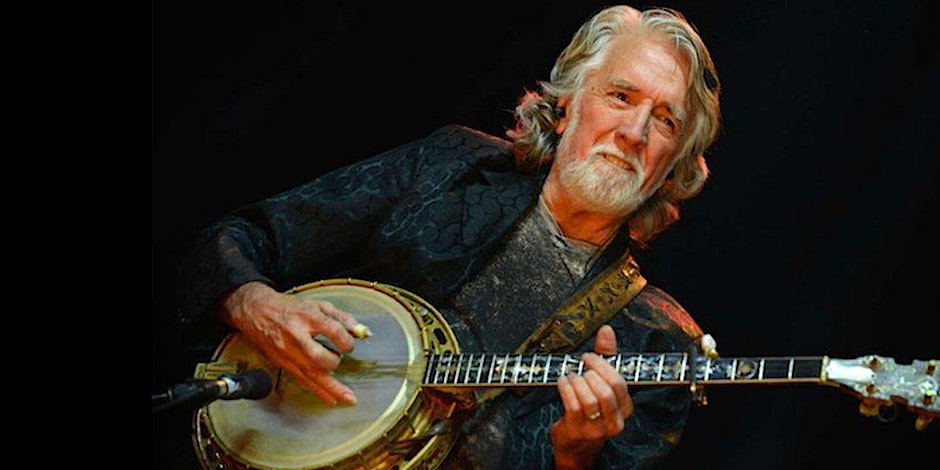 Sunday, June 4 · 7 - 9pm EDT
Drum & Strum Music Center 102 Main Street Warrenton, VA 20186 United States
Ready for some toe-tapping magic? John McEuen, aka 'the String Wizard,' is gracing the stage at Drum & Strum Listening Room! With 45+ years of world-class performances under his belt, McEuen is a Banjo-Fiddle-Guitar-Mandolin virtuoso who brings his unique sound to life through captivating stories and anecdotes of his travels and family life, including raising a whopping 7 kids. Get ready for a musical journey that will leave you spellbound! Come join us and experience the magic of the legendary John McEuen & The Citcle Band! Secure your spot at the hottest show in town for just $40 – but hurry, seating is extremely limited so advance purchase is highly recommended. Plus, we've got a sweet deal for parents – bring your little ones along (12 and under) completely free of charge. Doors open at 6:30 so you can grab a drink or two and get pumped for the main event – the concert will erupt at 7pm sharp. You'll find us at the legendary Drum & Strum located at 102 Main Street. And the best part? Every penny you spend will benefit the Gloria Faye Dingus Music Alliance, a 501c3 non-profit organization. Let's rock the night away while doing some good for the world!
Launch Party Luau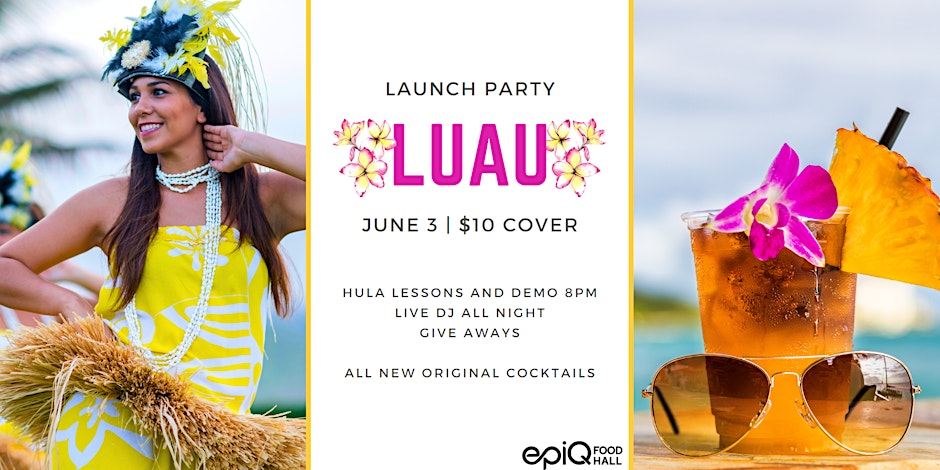 Saturday, June 3 · 8 - 11pm EDT
epiQ Food Hall 14067 Noblewood Plaza Dale City, VA 22193 United States
As the seasons turn, Q Bar is shaking things up with a fresh new cocktail menu. And what better way to welcome summer than with a Luau night? Get ready to hula on over to Hawaii with traditional dance instruction, a killer Island performance, and a DJ to keep those hips shaking. So come have a frozen drink, don your grass skirt, and dive into our brand new list of original creations, all crafted by our talented mixologists. Don't forget to keep an eye out for huge beach balls and tiny umbrellas -it's time to get tropical!
Kitten Yoga (Yoga + Kittens)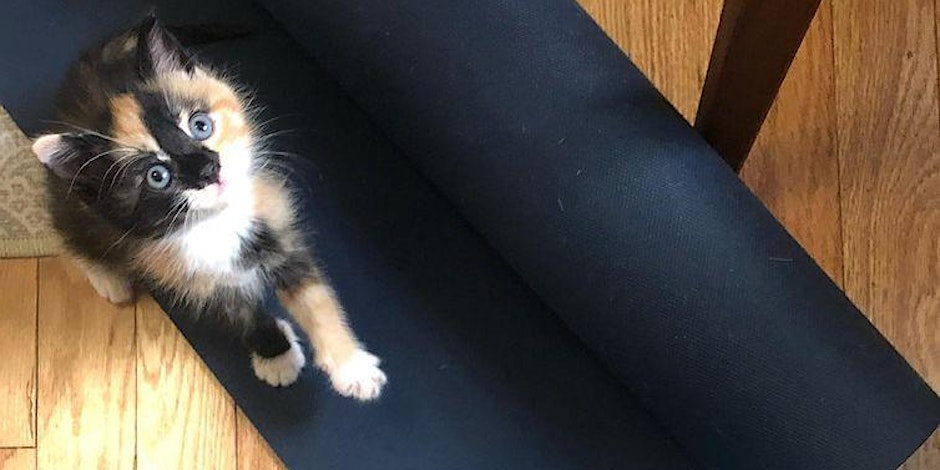 Sunday, June 4 · 10 - 11am EDT
Eclipse Dance Academy 5556 Staple Mill Plaza Woodbridge, VA 22193 United States
Unleash your inner yogi and bask in the company of cuddly kittens! Our one-hour yoga class promises to be a fun and playful flow, as our furry friends romp around the room. And the excitement doesn't end there. After class, you'll have the opportunity to mingle and engage with these adorable creatures. Just a heads up - children must be at least 13 years old, comfortable with animals, and accompanied by an adult. All skill levels are welcome - just don't forget to bring your own yoga mat! And remember, a ticket is required for every attendee, regardless of whether or not you join the yoga session. So why wait? Arrive ten minutes early and get ready to strike a pose at Eclipse Dance Academy!
Washington DC (Chantilly) Cat Extravaganza & Rescue Awareness Event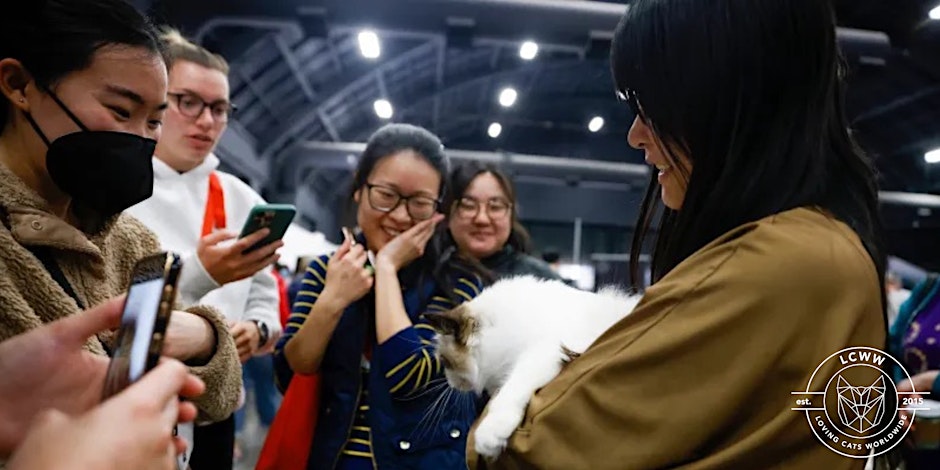 Sat, 3 Jun 2023 10:00 - Sun, 4 Jun 2023 16:00 EDT
Dulles Expo Center 4320 Chantilly Shopping Center Chantilly, VA 20151 United States
Mark your calendars, cat lovers! The Dulles Expo Center will be home to the ultimate feline extravaganza and rescue awareness event this June 3rd & 4th, brought to you by Loving Cats Worldwide. Come together with the family for a weekend full of fun, shops, and cat-tivities all for a great cause. Don't miss the chance to witness an International Cat Competition where the most stunning cats in the world show off their strut and compete for Best in Show. Plus, you'll have the opportunity to learn everything there is to know about cats and shop for the ultimate gifts for your furry friend in our shopping village. It's time to unleash the purrfect weekend!
Old Town Manassas KidsFest at Manassas Museum
Saturday, June 3 · 10am - 5pm EDT
Manassas Museum Lawn 9101 Prince William St Manassas, VA 20110 United States
Attention all parents and kiddos! Are you on the hunt for the latest and greatest in products and services for your family? Look no further than KidsFest. We've carefully selected the top exhibitors from the DMV area for a one-stop-shop of all the information you need. From interactive activities to exciting entertainment, KidsFest is the perfect destination for discovering the cream of the crop. Don't miss out on the best the DMV has to offer for you and your little ones. Gather up the kiddos for the ultimate celebration of childhood at the big event for International Kids Day in Manassas, VA! Get ready for hours of playful fun with carnival games, inflatables, and tons of activities. And for our crafty kiddos, we have a range of arts and crafts vendors to keep those creative juices flowing. Parents, we've got you covered too! Enjoy delicious food, live entertainment, and a relaxing atmosphere while your kids play and make lasting memories.
Don't miss out on the biggest and best kids' event of the year - and did we mention admission is free? Just keep in mind, moon bounces are an extra joy ride, and all activities are weather permitting. So save the date and come join the fun!
Beer, Bourbon & BBQ Festival - DC Metro/NOVA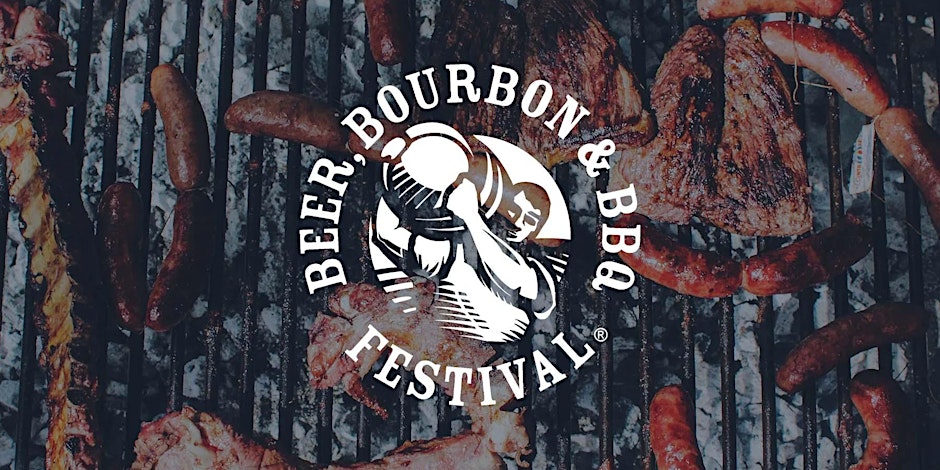 Saturday, June 3 · 12 - 6pm EDT
Bull Run Special Events Center 7700 Bull Run Drive Centreville, VA 20121 United States
Get ready for the ultimate day of indulgence at the 13th Annual Beer Bourbon & BBQ Festival! Sip on beer, savor the best bourbon, groove to the music, puff on cigars, and devour mouth-watering barbeque all in one fantastic event.
Your ticket includes a souvenir glass that gives you access to an ALL-YOU-CARE-TO-TASTE sampling of beer and bourbon while you stroll from table to table. This year, there are new things to explore! We can't wait to have you join us. Plus, you won't want to miss out on the BBQ galore, with vendors offering pulled pork from whole hogs, ribs, brisket, and chickens. So, come join us for a fun-filled day of tasting, munching, and jamming to live music!
Over the Rainbow!!! (VDC end of the year dance showcase)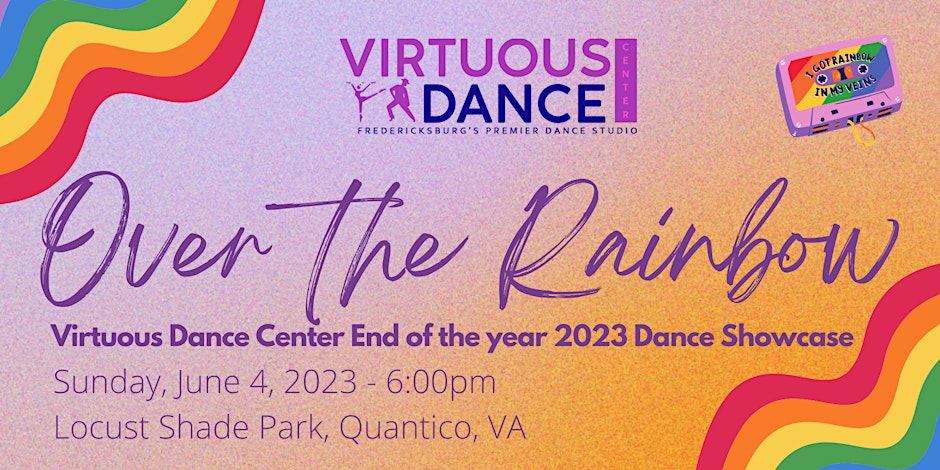 Sunday, June 4 · 6 - 7:30pm EDT
Locust Shade Park Quantico, VA 4701 Locust Shade Drive Triangle, VA 22172 United States
Get ready to dance your way "Over the Rainbow" at Virtuous Dance Center's end-of-year 2023 recital. Join us for a colorful and unforgettable performance that will leave you feeling full of joy and accomplishment. Don't miss your chance to shine on stage with us!
Potomac Bassmasters Kid's Fishing Derby at Burke Lake Park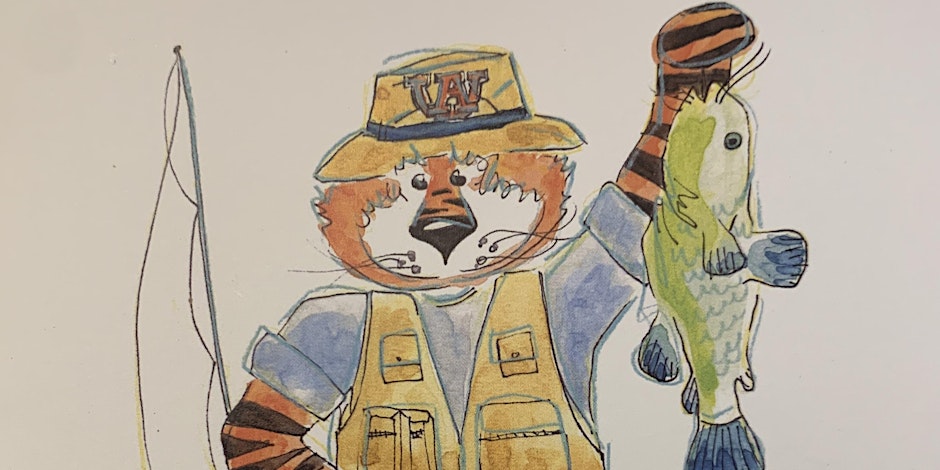 Sunday, June 4 · 9am - 12pm EDT
Burke Lake Park 7315 Ox Road Fairfax Station, VA 22039 United States
Looking for a fun activity to do with your kids? Check out the Potomac Bassmasters' annual Kid's Derby! It's the perfect opportunity for kids 15 and under and their parents to experience the joys of fishing at Burke Lake Park. Don't have any gear? No problem! We've got you covered with the option to use our equipment and even provide bait. And the best part? You can earn prizes based on the total weight of your catch! Not a fan of fishing from the bank? No worries, boats with or without electric motors are available to rent at the park marina. Come join us for a fin-tastic time!
Bariatric Tea/Day Party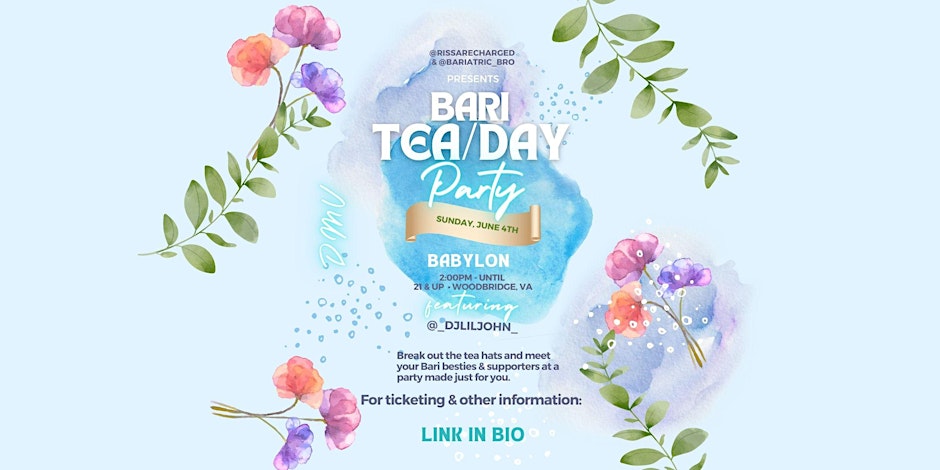 Starts on Sunday, June 4 · 2pm EDT
Babylon Woodbridge 3081 Golansky Boulevard Woodbridge, VA 22192 United States
Get ready to party like Hillary and Carlton with some funky fresh outfits and hats! Don't miss out on our epic day party vibes and all the fun we have in store for you.
Your ticket gets you entry to the party, delicious champagne and hors d'oeuvres, access to our awesome photographer and plenty of opportunities to snap some prime pics. You'll also get to rub elbows with some very special guests and influencers, enjoy bottle service and sip on all your favorite drinks at the full bar.
But that's not all! We'll also have hookah on hand and a killer swag bag for all attendees. And did we mention parking is free?
Just remember, you gotta be 21 or over and have a valid ID to snag a ticket. And once you've got one, you're in, baby! No refunds or transfers, please. We welcome pre-op, post-op and all significant others, friends and supporters. But be warned - ticket prices will go up at the door and we can't guarantee you'll score a sweet swag bag. So don't wait - get your tickets now and let's party!
June in Northern Virginia promises to be packed with numerous exciting possibilities and activities. Whether you enjoy the classic car show for an appreciation of vintage vehicles, want to get your hands dirty at the home modern renovation workshop, are up for the challenge of a rock climbing competition, or would love to explore Loudoun's countryside on a bike, there is something for everyone. Prepare now for a sizzling hot summer month ahead! Resources spotlighting event schedules are available online or through local newspapers should you need additional assistance picking out your jam-packed itinerary – enjoy!
JACOBS & CO. REAL ESTATE, LLC.
12923 Fitzwater Dr. Nokesville, VA 20155
(703) 594-3800 | jacobsandco.com