Who is Really Buying these Deals with No Cash Flow? Are We Insane?
Posted by Scott Jacobs, Broker on Tuesday, October 3, 2023 at 8:28 AM
By Scott Jacobs, Broker / October 3, 2023
Comment
Who is Really Buying these Deals with No Cash Flow? Are We Insane?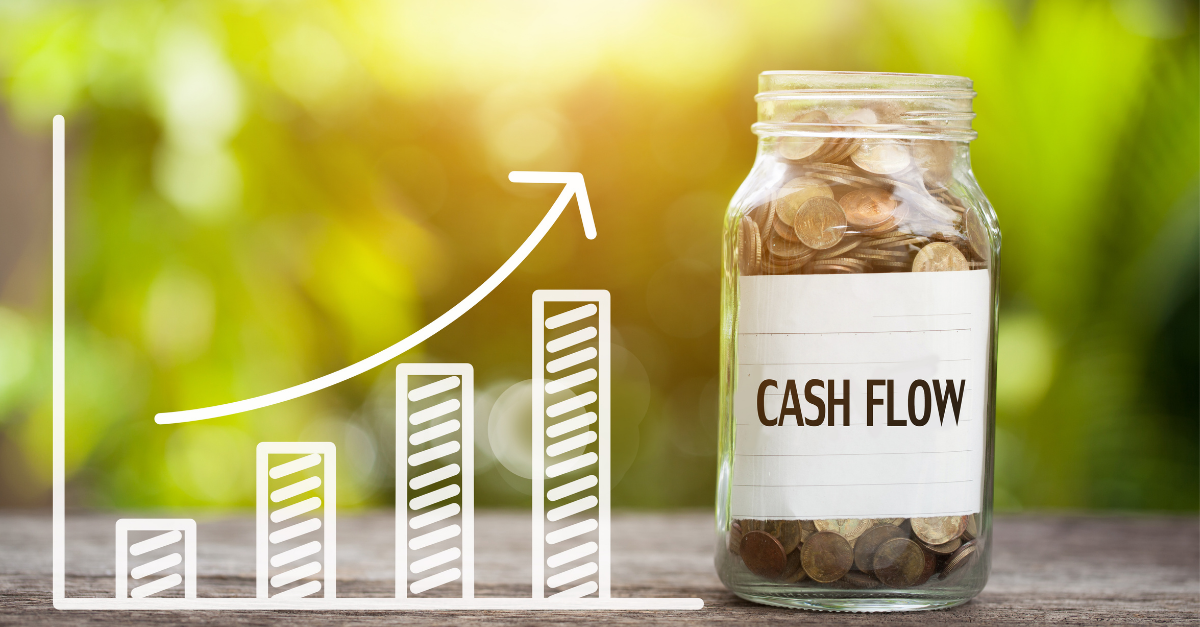 Overpaying—Is It a Thing?
Let's clear something up: there is no such thing as overpaying for a property. Once the sale is finalized, that property becomes a new comparable, and it is worth exactly what the buyer paid for it.
The industry has determined that appraisers are the ones who determine value. For residential properties, appraisers use comparable sales to form their opinion of value. But let's be honest, it's just their opinion.
If an appraiser is looking at a property next to one that someone just paid a high price for, that purchase price sets a new, higher value for homes in the neighborhood. So, by paying more than what we may think it's worth, that purchase price increases the value of the subject property and all the surrounding properties.
I'm not saying this is a strategy, it's just how the game is played. But why would people be willing to pay so much?
Why do people buy investment properties?
It really comes down to three main factors: cash flow, equity, and tax benefits. Each factor has its own psychology behind it, but what many people don't realize is that as you progress in your investing career, your resources, understanding, and goals will change. And that's a good thing.
As new investors, we typically focus on cash flow because there are markets where you can see immediate returns, at least on paper. That's what we're looking for, especially in the beginning.
However, cash flow is necessary to cover our expenses and support our families in the present. It's not necessarily about changing the future. But equity, that's where things get interesting. Once we have enough cash flow to cover our expenses, we start thinking about the next steps. Having a property with modest cash flow is great, but it's not enough to change our families for generations.
That's when equity becomes important. With equity, we can access favorable loan terms and use leverage or 1031 exchanges to scale our investments. We can't use cash flow to buy larger multifamily properties, but with equity, we can.
Looking Ahead: Investing for the Future
What if you come across investors who are buying properties that don't seem to meet your financial expectations? Well, they have a different strategy in mind. They are confident that these properties will become more desirable over time, leading to increased rents. These investors have thoroughly studied the market and can predict the "highest and best" use of a property. They are willing to take bigger risks for bigger rewards in the future.
As you gain more knowledge about your market, you'll start noticing trends that allow you to stay ahead of the game, such as upcoming zoning changes. For instance, you may observe a house in a less-than-ideal neighborhood receiving high bids because smart investors anticipate an increase in neighborhood density in the next few years. Despite the current restrictions, they foresee the potential to build a 12-unit apartment complex. If you have the resources to hold onto the property and wait for significant returns, why not take this opportunity?
Understanding and planning for the future "highest and best" use of a property is certainly an advanced skill, but many investors successfully employ this strategy. Consider this: if you didn't need an extra $200 in monthly cash flow, would you still choose a property that you expect to appreciate by 30% in five years? Imagine purchasing a B-rated duplex in a good neighborhood for $300,000, knowing it would be worth $400,000 in five years. In terms of monthly equity growth, that's $1,666, which is much more appealing than $200. Moreover, managing the property and tenants becomes easier, and rents increase by about 5% annually.
Even deals with low cash flow can prove beneficial over time, as they provide equity and future leverage. If you become knowledgeable about your market and seize these opportunities at the right time, you can achieve significant gains in a relatively short period. Remember, real estate investing is a marathon, not a sprint. A few years may seem insignificant in the grand scheme of things.
The Truth About Real Estate Investing: No Guarantees, Only Opportunities
Are you tired of hearing the false promises of guaranteed income in real estate investing? Well, it's time to face the truth. No matter how skilled or experienced you are, there are no guarantees in this game.
Even the most seasoned flippers have lost big on their investments. And don't even get me started on the pitfalls of high cash flow markets. Bad tenants, high vacancy rates, lazy property managers – the list goes on. It's a risky business, my friend.
Sure, cash flow is great. But let's be real, it's not a surefire thing. One unexpected repair could wipe out your monthly earnings in an instant. And let's not forget about those dreaded tax bills when you start making serious profits. It's enough to make you rethink your strategy.
But here's the exciting part. Once you've built up enough equity and cash flow, you can start tackling those hefty tax bills head-on. Imagine the satisfaction of knocking out that burden with your real estate earnings. It's the ultimate return on investment.
Now, let me introduce you to your competition. They're out there, oblivious to the resources and knowledge available to you. They have stacks of cash in brokerage accounts, less stress, and higher income. They don't even need to think twice before making an offer. They're living the dream, while you're left playing catch-up.
But fear not, there's a way to level the playing field. Seek out those who are already doing what you aspire to do. Offer your skills and expertise for free and learn from them. With hard work, sacrifice, and calculated risks, you'll be buying those lucrative deals that may not have immediate cash flow but hold incredible potential.
So, are you ready to transform your real estate journey? Picture yourself saying "BRRRR" while relaxing in a Swiss chalet, knowing that you've overcome the uncertainties and seized the opportunities in this exhilarating market. The time is now.
SCOTT JACOBS
(703) 346-5855
scottjacobsbroker.jacobsandco.com
JACOBS & CO. REAL ESTATE, LLC.
12923 Fitzwater Dr. Nokesville, VA 20155
(703) 594-3800 | jacobsandco.com