Your Guide to a Joyful First Week of December in Northern Virginia!
Posted by Scott Jacobs, Broker on Monday, November 13, 2023 at 1:04:33 PM
By Scott Jacobs, Broker / November 13, 2023
Comment
Your Guide to a Joyful First Week of December in Northern Virginia!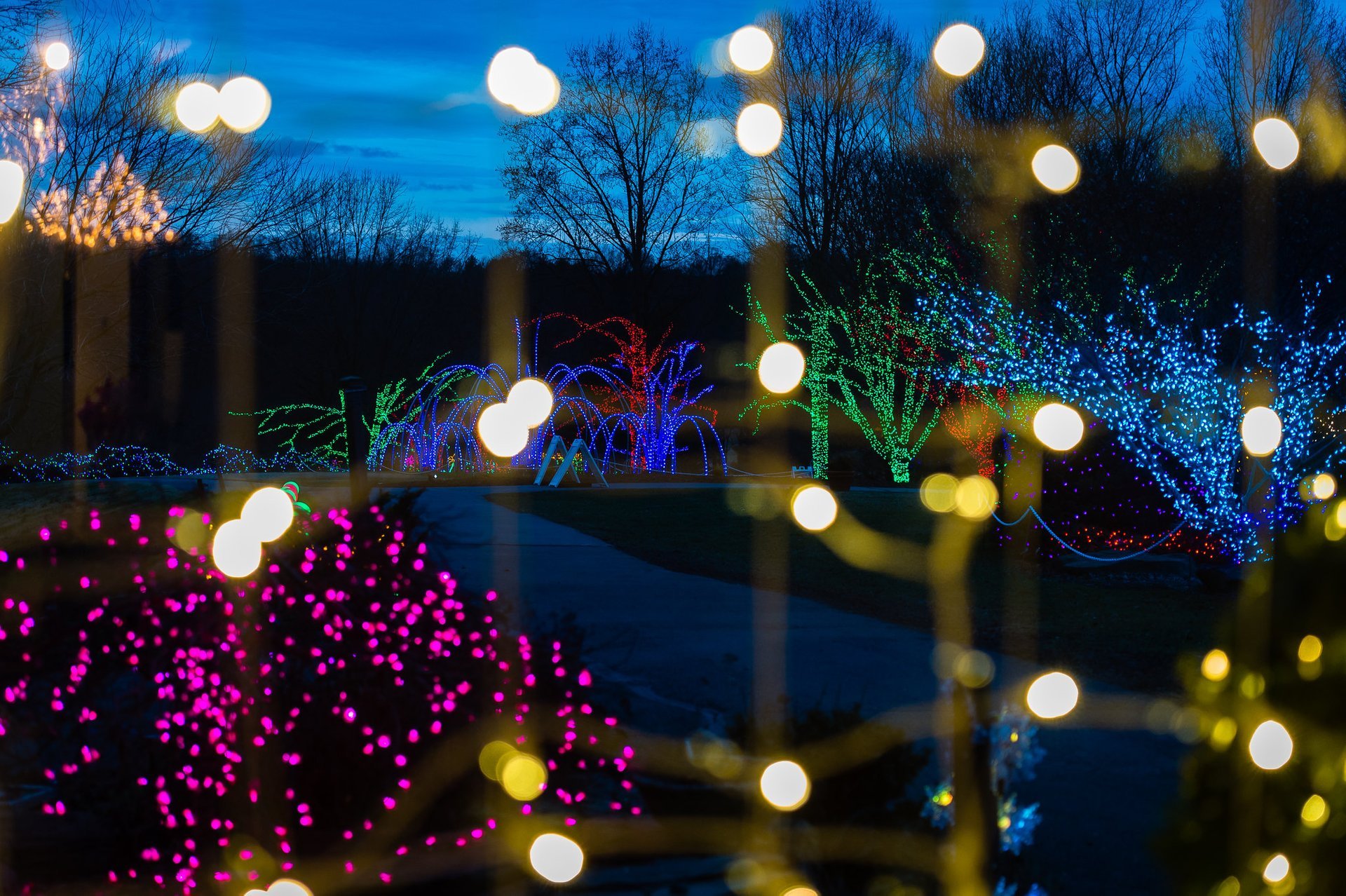 It's that time of year again when chilly temperatures buy the promise of holiday cheer and occasions to be savored. If you are looking for magical ways to enjoy your first week in December in Northern Virginia, then look no further! Welcome to your guide on how to make the most out of every moment this festive season. From exciting family activities like ice-skating at Reston Town Center to seasonal treats overflowing with deliciousness - take a break from all the hustle and bustle and revel in countless joys that this wonderful region has awaiting you!
Winterfest 2023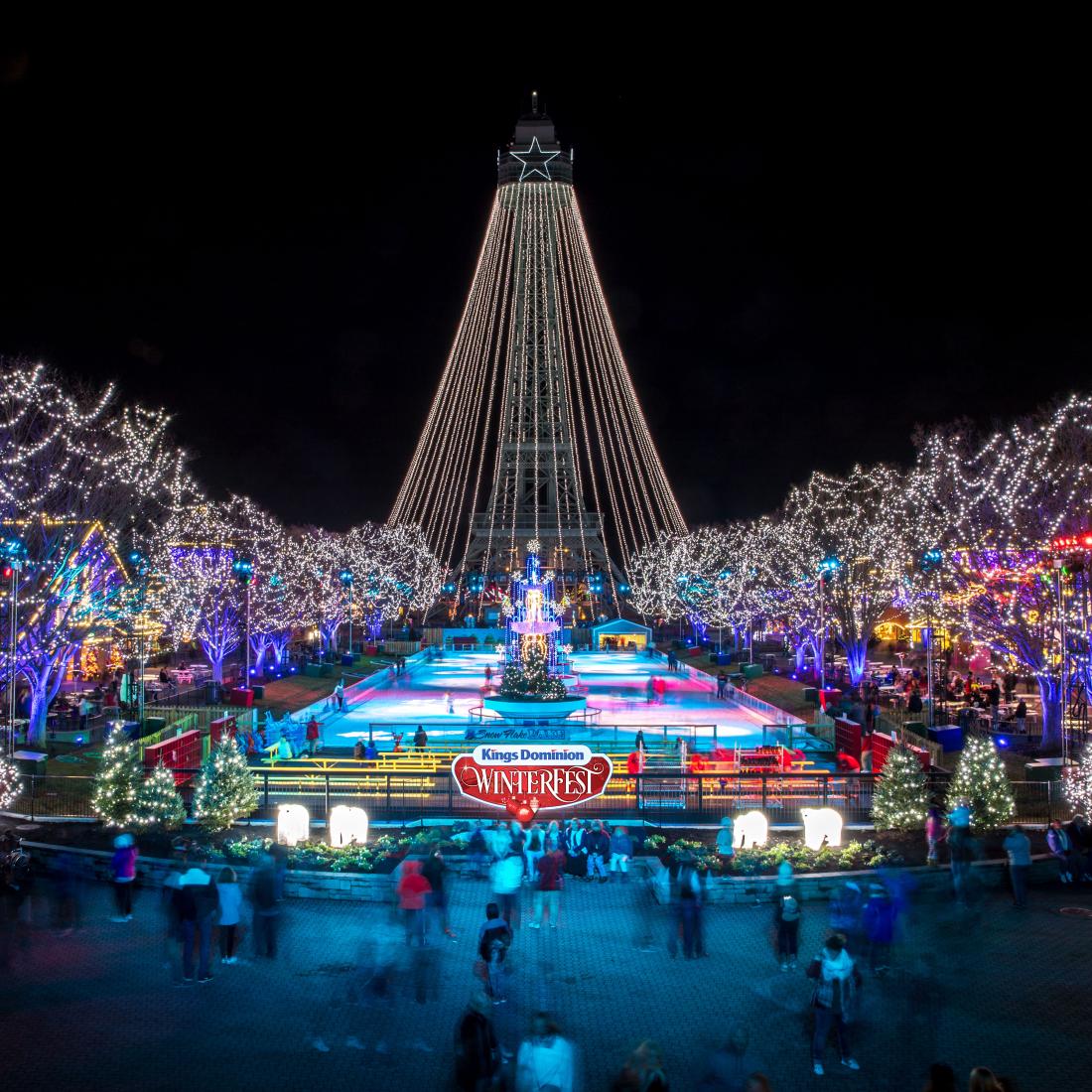 November 30, 2023 - December 2, 2023
1575 Brown's Chapel Rd Reston, VA 20190
About the Event
The holiday season is upon us and what better way to celebrate with loved ones than at Reston Association Winterfest! This exciting new family event is perfect for creating memories with family and friends. Take a stroll down the 0.41 mile lighted trail and immerse yourself in our Enchanted Forest. Visit the Vendor Village and experience the serene ambiance with luminaries and fire pits. Marvel at the ice sculptures and enjoy musical performances. Satisfy your culinary cravings with delectable foods and drinks, all while browsing through a variety of keepsakes. For an extra special experience, guests can indulge in the Santa Experience while at the Vendor Village. Best of all, registration is free for Members, and only $8 to $18 per person for Non-Members. Come out and join us from Wednesday, November 29th to Sunday, December 3rd at Brown's Chapel Park. Check in at Brown's Chapel and finish walking the trail at The Lake House. Trust us, this will definitely be a winter wonderland to remember!
McLean Holiday Art & Crafts Festival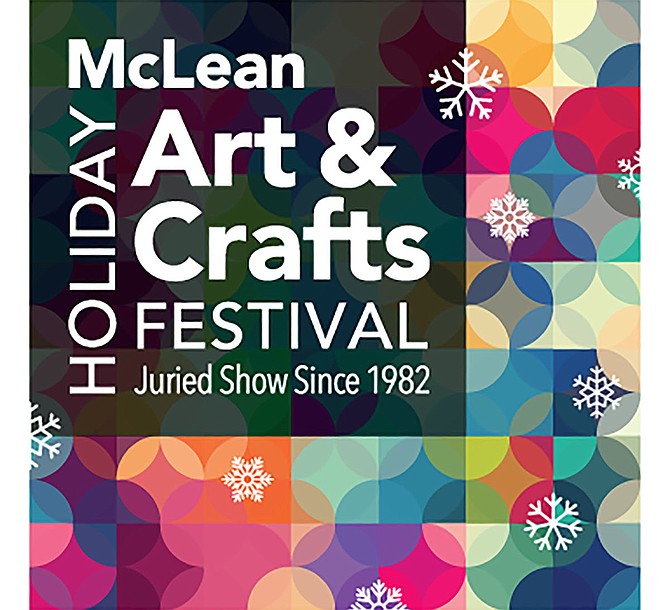 December 1, 2023 - December 3, 2023
McLean Community Center 1234 Ingleside Ave. McLean, VA 22101
About the Event
Get into the holiday spirit at this charming three-day indoor juried show, where you'll be treated to a treasure trove of handmade delights by some of the region's most talented artisans. With more than 80 vendors showcasing a variety of gorgeous pottery, glasswork, jewelry, decor, and fine art, you're sure to find the perfect gift for everyone on your list – no matter what your budget may be. And if you're feeling peckish, no problem – just swing by the onsite café for a relaxing beverage or lunch break. Plus, this year's show includes a can't-miss event: a Muffins & Mimosas V.I.P. Preview on Friday, Dec. 1 from 9-11 a.m. For just $15, you'll get a sneak peek at the show before anyone else, plus your admission is included. Start your holiday season off right with this festive celebration of all things handmade and delightful.
Holiday on the Farm
December 1, 2023 - December 16, 2023
2709 West Ox Road Herndon, VA 20171
About the Event
Get ready for a fun-filled holiday celebration at Frying Pan Farm Park! With wagon rides, indoor activities, food, animal interactions, campfires, and visits with Santa, there's something for everyone. Make sure to reserve your spot beforehand, as the $15 pass is only available for presale and ends one day before the event. Prices at the gate are $20 per person. Each pass includes a wagon ride along the dazzling light show route, one trackless train ride, and one carousel ride for kids aged 12 and under. To prioritize safety, walking on the wagon route is not permitted. Don't miss out on limited activity tickets that will be available at the park on the day of the event. Make the most of this festive opportunity with your entire family!
Fairfax City Holiday Market
December 1, 2023 - December 10, 2023
10415 North St Fairfax, VA 22030
About the Event
Get in the holiday spirit and show your support for local artists by checking out the Holiday Market on the first two weekends of December! Each weekend, the craft vendors will feature a variety of unique and handmade goods that make perfect gifts for your loved ones. As you shop around, enjoy some live music, dancing, and more! Plus, don't miss the opportunity to grab a free photo with Santa on Sunday, December 3rd, or bring your furry friends for a Paws and Claus photo session on Sunday, December 10th. It's the perfect way to get into the holiday spirit and give back to the community.
Holiday Tours at Pope-Leighey House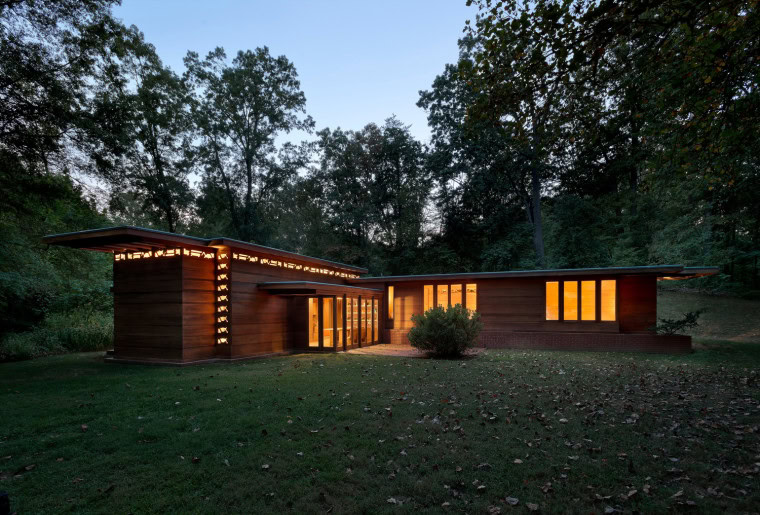 December 1, 2023 - December 15, 2023
Woodlawn Historic Site 9000 Richmond Highway Alexandria, VA 22309
About the Event
Looking for a festive and unique way to celebrate the holiday season? Look no further than the Pope-Leighey House in Alexandria, Virginia. This charming mid-century home is decked out in holiday decor for special evening tours taking place on Friday and Saturdays from December 1st - 16th, 2023 from 6:00 PM - 8:00 PM. Take a tour of the property and bask in the cozy and joyful atmosphere that can only be found during the holiday season. At only $15 per ticket, this tour is an affordable and fun way to get into the spirit of things. However, space is limited, so make sure to register in advance to secure your spot. Don't miss out on this wonderful experience!
1st Friday Art Walk
December 1, 2023 6:00 PM to 8:00 PM
The Arts of Great Falls 756 Walker Road Great Falls, VA 22066
About the Event
If you're looking for a night of creativity and cuisine, head over to The Artists' Atelier and The Arts of Great Falls Gallery in the Great Falls Village Centre. With seven artists' studios to explore and the latest exhibit to see, you'll be sure to find inspiration. Afterward, treat yourself to a delicious dinner at one of the nearby restaurants, like The Old Brogue, Pio Pio, or Finn Thai. Once you've satisfied your appetite, take a leisurely stroll back to the galleries, where you'll have the chance to chat with the artists about their work. It's an evening you won't want to miss!
First Friday Poetry and Open Mic
7:00 PM to 9:00 PM Dec 1-30
750 CENTER ST HERNDON, VA 20170-3712
About the Event
Are you someone who loves to write or listen to poetry? If so, Arts Herndon is the perfect place for you to be on any First Friday. Whether you are a writer looking to share your work or just someone who enjoys listening to powerful spoken word, Arts Herndon is an inclusive and welcoming space. You can enjoy some refreshments and connect with like-minded people as you immerse yourself in the rich world of literature. Don't miss out on this unique opportunity to explore the beauty of the written and spoken word in a warm and friendly environment. Join us at Arts Herndon's First Friday and experience the magic for yourself!
Ravel Dance Studio – The Nutcracker
December 1, 2023 - December 3, 2023
Reston Community Center 2310 Colts Neck Road Reston, VA 2019
About the Event
Get ready to be transported to a winter wonderland with the Ravel Dance Company's production of "The Nutcracker." It's not just any Christmas Eve, it's a magical one where Clara receives a nutcracker from the enigmatic toymaker and godfather, Herr Drosselmeyer. We go with her on a whimsical journey through a pine forest filled with angels and snowflakes to the enchanted Kingdom of Sweets where the Sugar Plum Fairy awaits. The extravagant costumes, combined with the fairy tale-like storyline, are sure to enchant ballet lovers of all ages. Don't miss this show-stopping performance that's bound to put a smile on your face.
Herndon's Annual Christmas Tree Lighting and Sing-Along
December 2, 2023
730 Elden Street Herndon, VA 20170
About the Event
Get into the festive spirit this holiday season by attending the highly anticipated annual Holiday Tree Lighting and Sing-Along in Herndon on Saturday, December 2nd. Watch as Santa makes his grand entrance on his fire truck, and sing along to classic carols with the accompaniment of the talented Herndon High School Band. The tree will be lit by none other than Mayor Sheila Olem, who will make the night all the more special. But that's not all – Green Lizard Cycling and Northwest Federal Credit Union are kindly providing refreshments to make the event even more enjoyable. Plus, this year, we have the opportunity to give back to our community by donating pantry staples to the Cornerstones FREE from Hunger Center. Bring your canned veggies, fruit, instant potatoes, stuffing mix, flour, sugar, desserts, and cooking oils, and enjoy the festivities knowing that your donations will help others in need across the Dulles Corridor area.
Wicks & Sips at Ornery
Saturday, December 2 · 2 - 5pm EST
8088 Flannery Court Manassas, VA 20109 United States
About the Event
Get in the holiday spirit with Wicks & Sips at Ornery! Our candle making workshop returns just in time for you to create the perfect holiday scent. Whether you plan to keep your candle at home or give it as a special gift, we have all the supplies you need to make it memorable. And what better way to celebrate the holidays than with friends, a drink in hand, and an ugly sweater if you dare? Don't worry if you've never made a candle before – no experience is necessary. Just grab your ticket and come join us for a festive and memorable evening. Your nonrefundable ticket includes all the supplies you'll need as well as your first drink. Let's make this holiday season the best one yet!
Nightrain International Guns N' Roses Tribute!
Starts on Saturday, December 2 · 8pm EST
8890 Mathis Avenue Manassas, VA 20110 United States
About the Event
Experience the electrifying power of Nightrain, the ultimate Guns N' Roses tribute band! Join us on Sat Dec 2 2023 at 8:00 PM (EST) for an unforgettable night that will transport you back to the glory days of one of the greatest rock bands in history.
Located at 8890 Mathis Avenue, Manassas, VA 20110, this in-person event promises high-energy performances, iconic hits, and an atmosphere that will make you feel like you're at a real Guns N' Roses concert. Nightrain flawlessly recreates the raw power and passion that made Guns N' Roses a legendary force in the music industry.
Whether you're a die-hard Guns N' Roses fan or simply love great rock music, this tribute event is a must-see. Sing along to classics like "Sweet Child O' Mine," "Welcome to the Jungle," and "November Rain."
Mark your calendars now and invite your friends for a night of rock 'n' roll nostalgia. Secure your tickets today and be prepared to be blown away by Nightrain's incredible performance!
Sharp and Smooth Holiday Reindeer Cake Decorating Class
December 2 · 10am - December 3 · 1:30pm EST
10927 Main Street Fairfax, VA 22030 United States
About the Event
Learn the secrets to create a flawless buttercream cake in this engaging class with Steph. Discover how to achieve a sharp edge and a smooth finish using acrylic discs. Plus, you'll also learn to make an adorable fondant Reindeer topper.
Don't miss out on this amazing opportunity! Each student will receive their own real cake, along with all the materials needed to create their fondant topper. Whether you're a beginner or have some experience, this class is perfect for anyone looking to master the art of a perfect buttercream finish and have fun with cake toppers.
This is a two-day class taking place on Saturday, 12/2 from 10am-1pm and Sunday, 12/3 from 10am-1:30pm. On the first day, we'll focus on making the reindeer topper, while on the second day, we'll frost and decorate our cakes and proudly display our finished reindeer topper on top!
As an added bonus, all students will enjoy a 5% discount on purchases at Fran's Cake and Candy Supplies on the day of the class.
This class is available for students aged 16 and above, from beginner to intermediate skill levels.
Please note that the class requires a minimum of 2 students and can accommodate a maximum of 6 students. In the event of insufficient enrollment, you will receive a full refund.
We understand that life happens, so we try our best to be flexible with changes and cancellations. Full refunds or credits are available for cancellations made at least 5 days prior to the class. If you need to cancel after the 5-day mark but at least 48 hours in advance, we can offer you a credit for a future class. Please note that no credits will be given for cancellations within 48 hours of the scheduled class.
Don't miss this opportunity to perfect your cake decorating skills and have a blast with like-minded individuals. Sign up now!
7th Annual Candy Cane Kids Fun Run
Saturday, December 2 · 8:30 - 9:30am EST
8501 Silverbrook Road Lorton, VA 22079 United States
About the Event
Are you looking for a festive way to support the South County Swim and Dive Team? Look no further than the 7th Annual Candy Cane Fun Run at the 18th Annual Lorton Holiday Extravaganza! Watch Santa arrive on a Lorton Volunteer Fire truck at 8:20am and kick off the race at 8:30am. After the run, you and your family can enjoy a free photo op with Santa! Plus, the Candy Cane Kids' Fun Package includes not only the Fun Run but also a Scavenger Hunt and a shopping trip in the Kids' Jingle Bell Holiday Shoppe. As a special bonus, all Fun Run participants aged 12 and under, plus one adult, will receive FREE admission to the Holiday Extravaganza! And if you're feeling lucky, enter your swim team/club in the $100 Suit Up gift card giveaway. Join us for a morning of fun, fitness, and holiday spirit!
Holiday Maker Market at Nova Labs Makerspace
Saturday, December 2 · 10am - 4pm EST
3850 Jermantown Rd Fairfax, VA 22030 United States
About the Event
Get ready for an amazing opportunity to find unique holiday gifts and learn about the process of handmade crafts at the Holiday Maker Market at Nova Labs Makerspace! You'll be able to browse a vast selection of beautifully crafted gifts, from jewelry to home decor, perfect for spreading holiday cheer. But that's not all; our talented makers will also be hosting tool demos throughout the event, giving you a firsthand experience of the latest techniques and tools used in creating these stunning gifts. This event is perfect for seasoned makers and curious minds alike, offering amazing inspiration for your own creative endeavors. Don't miss out on this amazing event to support local artisans and find the perfect gifts for your loved ones. Join us at Nova Labs for the Holiday Maker Market!
2023 Breakfast with Santa in Middleburg
Saturday, December 2 · 7:30 - 11:30am EST
101 North Madison Street Middleburg, VA 20117 United States
About the Event
Are you and your family ready for some fantastic holiday cheer? Head on down to Middleburg for the 2023 Breakfast with Santa event! We have THE BEST parking in town, a delicious breakfast spread from the talented Tutti Perricone of Back Street Catering, and a hot cocoa and coffee bar to keep you warm and toasty. Who wouldn't want to take advantage of our pick-a-prize rooms, which give you the chance to win incredible prizes? But the real highlight of the morning is the opportunity to snap a photo with Santa Claus himself! Make sure to pre-order your limited time slot between 7:30am - 11:30am because spots sell out fast. And don't worry about physical pictures - we'll send digital images straight to your email within two weeks post-event. We can't wait to see you there!
Silver Moon Emporium's Yuletide Magickal Market
Sunday, December 3 · 11am - 4pm EST
8890 Mathis Avenue Manassas, VA 20110 United States
About the Event
Step right into a Magickal shopping experience like no other! Join us at the Silver Moon Emporium Yuletide Market for an enchanting display of unique wares from over 40 vendors. It's the perfect place to find those out-of-the-ordinary gifts for yourself or loved ones this holiday season. And that's not all! As an added bonus, we are excited to offer various types of readings, Reiki healing and so much more! You can view vendor details on our Facebook event page - we've added new vendors to the list! If you haven't RSVP'd yet, be sure to do so and share with your friends. It'll be a fantastic opportunity to shop, connect with like-minded individuals or simply soak in the vibes. Free entry, Doors open at 11 am and close at 4 pm. We can't wait to see you there!
JOY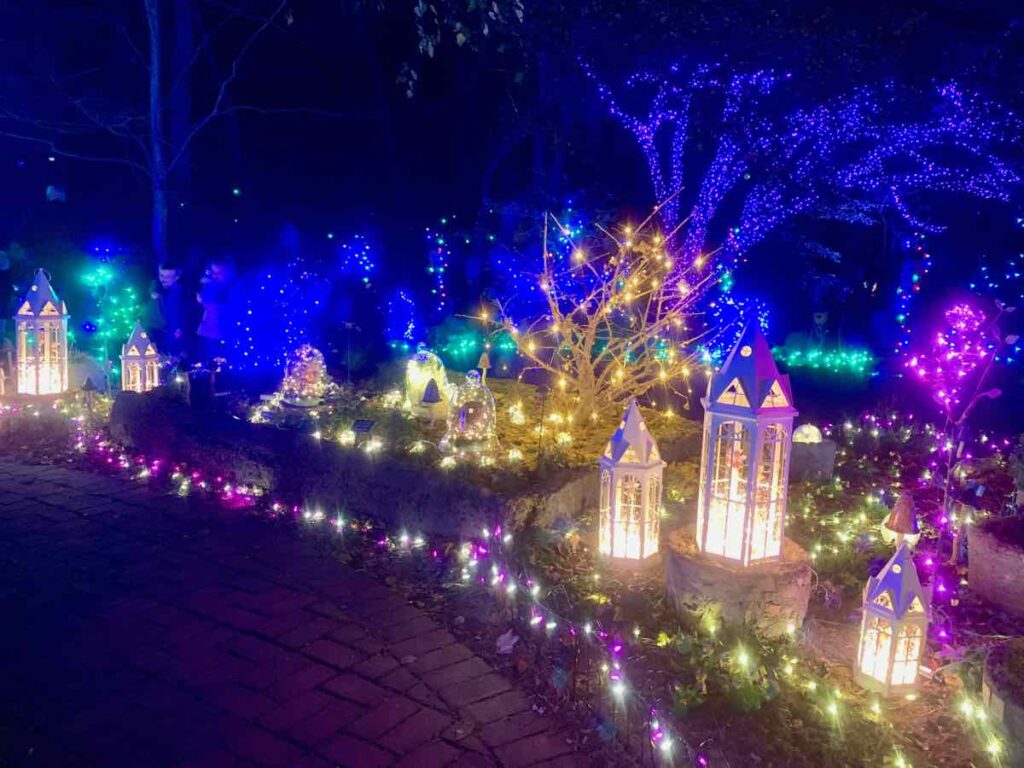 Sunday, December 3 · 3 - 4:15pm EST
41025 Collaboration Drive Aldie, VA 20105 United States
About the Event
Experience a festive program for all ages, proudly sponsored by Equinix and Mrs. Victoria Egan. Join us for a one-hour concert filled with old favorites and new surprises. General admission seating begins 30 minutes before the concert.
But the fun doesn't stop there! Children ages 8-12 can embark on a musical adventure at 2:00 PM, where they'll discover the instruments of the orchestra and learn concert etiquette. They can even participate in a "sound scavenger hunt" during the concert! Reserve a FREE Music Adventure ticket when you purchase your Joy concert tickets.
Before the main event, enjoy a special holiday performance by advanced members of our Loudoun Symphony Youth Orchestra at 2:30 PM.
We're also proud to participate in the Passport Program, providing FREE tickets for Women, Infant and Children (WIC) cardholders. Contact
[email protected]
or use the discount code provided in your WIC benefits to order these tickets.
Get ready for an incredible musical lineup during Joy, featuring selections from Duke Ellington, Pyotr Tchaikovsky's beloved Nutcracker, Samuel Coleridge-Taylor's Christmas Overture, Boys II Men's Snowy Day, Leroy Anderson's Sleigh Ride and A Christmas Festival, and a festive Hanukkah medley arranged by Bill Holcomb. Don't miss out on this unforgettable celebration of music, joy, and holiday spirit!
2023 Healing with Horses
Sunday, December 3 · 12:30 - 4pm EST
24240 James Monroe Highway Aldie, VA 20105 United States
About the Event
Healing with Horses, an event dedicated to helping children and families facing grief and difficult life circumstances, is coming in 2023. This free event offers a unique opportunity to connect with horses, engage in therapeutic art, and participate in garden activities. Held outdoors rain or shine, Healing with Horses promises to be a day filled with meaningful interactions and learning experiences. Families who sign up for a specific timeslot can participate in all the activities and benefit from the calming presence of the horses. Whether you're dealing with personal challenges or just looking for a fun and educational day out, Healing with Horses is an event not to be missed.
Let's Paint Some Christmas Ornaments - The Cats at Longstreet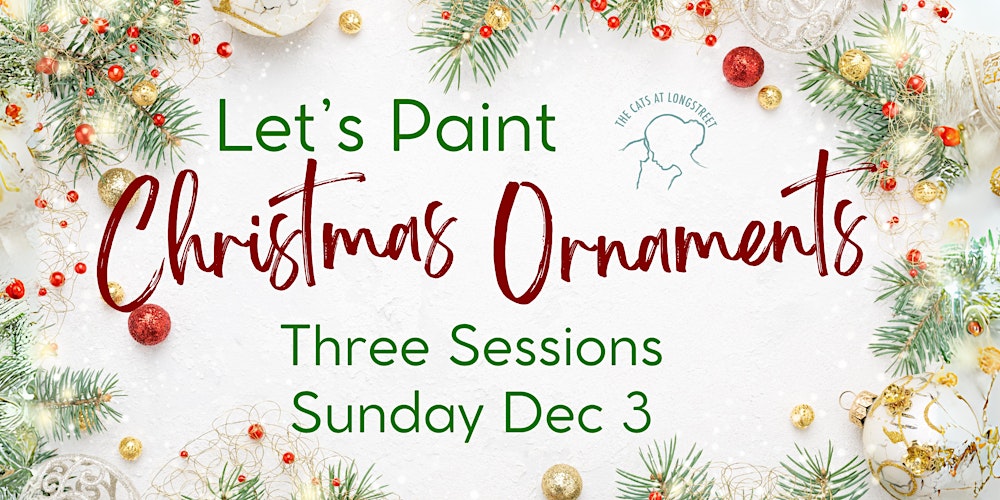 Sunday, December 3 · 1 - 5pm EST
23520 Overland Dr. Suite 110 Sterling, VA 20166 United States
About the Event
Get ready to unleash your creativity this holiday season! Join us for a special paint night where we'll be crafting beautiful Christmas ornaments.
Not only will you get to create a stunning ornament, but you'll also have the chance to meet some adorable kitties available for adoption at the Harmony Hill Animal Hospital. It's a behind-the-scenes experience you won't want to miss!
This time, we're offering three separate classes on December 3rd. Each class, lasting an hour, will focus on a different type of ornament. In session 1, kids ages 5 and up can paint a charming Snowman Snowflake ornament. Session 2 welcomes children ages 10 and up to create a mesmerizing Spiral ornament. And in session 3, also open to children ages 10 and up, we'll be painting a delightful Cat ornament.
Feel free to sign up for one, two, or all three classes - the choice is yours! Don't worry if you're a beginner, these paint nights are designed for all skill levels. We'll provide all the necessary supplies, including the ornaments, paints, and containers. All you have to do is show up and let your artistic side shine. Plus, your ticket sales will directly support TCAL thanks to our generous sponsor who's covered the cost of supplies.
Note: We adore kids and cats, but we kindly ask that anyone under 18 be accompanied by an adult throughout each class.
Christmas In Middleburg - Horse Drawn Carriage Rides
Dec 1-30, 2023
8 North Madison Street Middleburg, VA 20117 United States
About the Event
Get ready to experience the magic of the holiday season this year with carriage rides happening on select dates. Be sure to choose the right date for your time slot and buy only one ticket as time and space is limited. You and up to three of your loved ones will take a scenic 15-minute ride around Downtown Middleburg, all while being pulled by magnificent horses of Harmon's Carriages. Don't forget to bring your camera to capture breathtaking moments. It's important to arrive at The Middleburg Museum at 8 N Madison St., Middleburg, VA 20117 ten minutes before your scheduled ride to fill out the waiver and show your ID and confirmation. While parking is limited in town, we encourage you to bundle up, sip on some hot cocoa, and join us with your holiday spirit in tow. Please note, no pets will be allowed on the carriage and in case of inclement weather, rides will be rescheduled. Get ready for a memorable experience!
As you prepare to enter the first week of December, don't let the holidays pass by without taking time to appreciate all the beauty and cheer Northern Virginia has to offer! Immerse yourself in the season with one of these amazing activities. Buy a local Christmas tree, sip on hot cocoa while caroling around your neighborhood, or find a festive virtual event to enjoy from home – no matter what activity you decide upon, you're sure to start off your December with joy! If annual tradition happens to be your thing, go for it - just make sure you breathe in all the magic that this winter season brings this year. So go ahead, get out there (or stay in) and make lots of memories that will last until next season arrives!
JACOBS & CO. REAL ESTATE, LLC.
12923 Fitzwater Dr. Nokesville, VA 20155
(703) 594-3800 | jacobsandco.com