Your Guide to the Best Weekend Funday Events This Weekend in NOVA - Where Fun Is Guaranteed!
Posted by Scott Jacobs, Broker on Friday, June 9, 2023 at 9:35:16 AM
By Scott Jacobs, Broker / June 9, 2023
Comment
Your Guide to the Best Weekend Funday Events This Weekend in NOVA - Where Fun Is Guaranteed!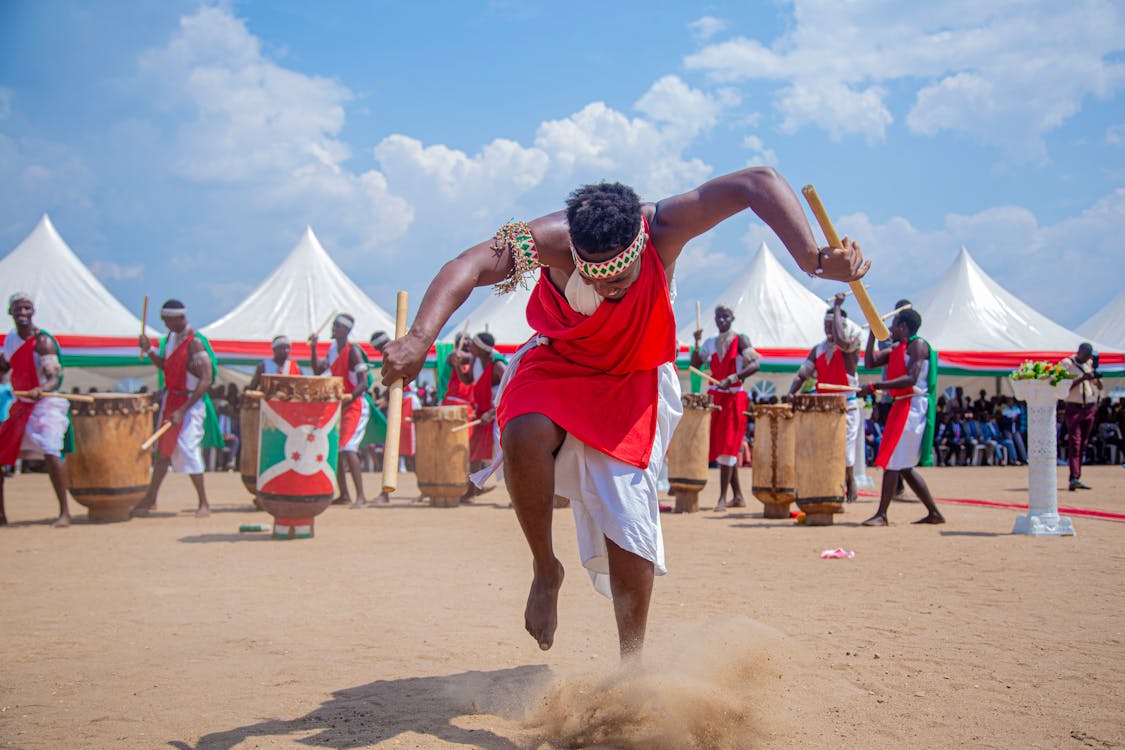 It's no secret that Northern Virginia is THE place to be if you're looking for fun and excitement on the weekends. With so many great activities to choose from, it can be hard to decide which ones will make your day memorable. Well, never fear—we've got your back! We've put together this amazing guide to help you find all of the best weekend funday events in NOVA this weekend. From music festivals and outdoor adventures to brew fests and fascinating cultural experiences, we've got something for everyone on this list! So get ready, come along with us, and let's begin planning an unforgettable experience today!
Spotlight on Friday Night Heavy Metal!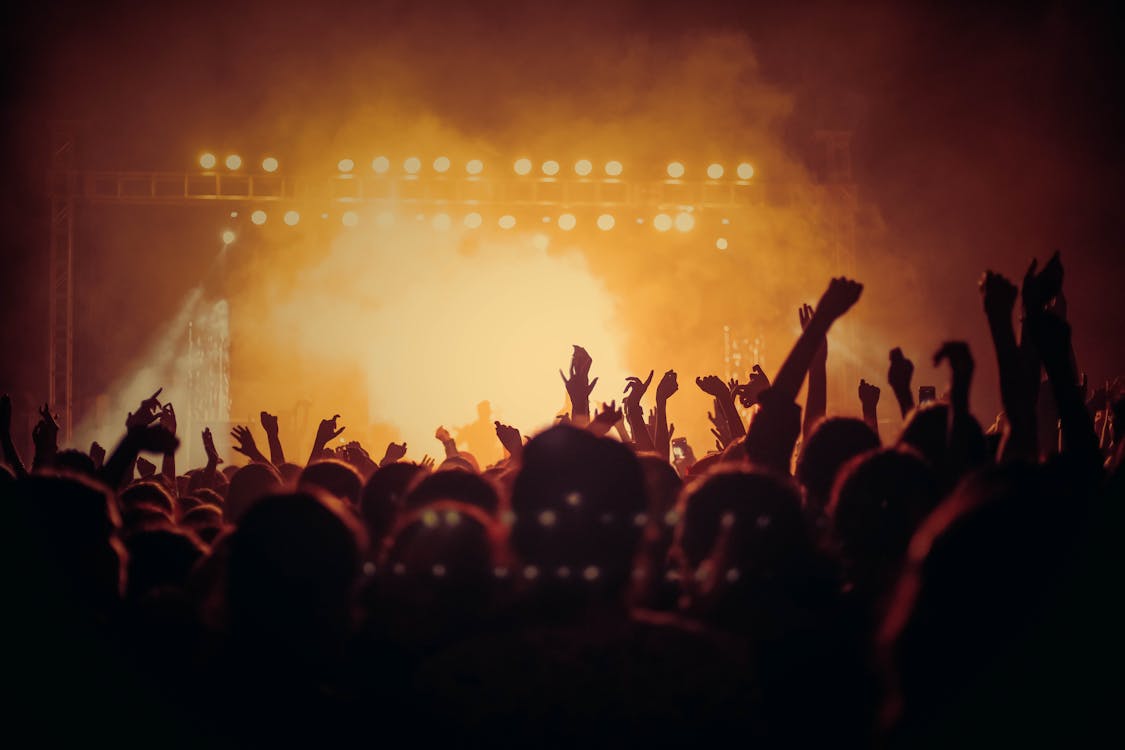 Starts on Friday, June 16 · 7pm EDT
The Salisbury Center 8890 Mathis Avenue Manassas, VA 20110 United States
About the Event
Friday Night Heavy Metal Takes the Stage!
Get ready to rock out in Manassas, as the DC-style venue blares with the loudest and wildest metal, punk, and hardcore bands in town. Don't miss the show, where the area's top acts will ignite the stage with their fierce performances!
FREE KIDS SCHOOL'S OUT PARTY!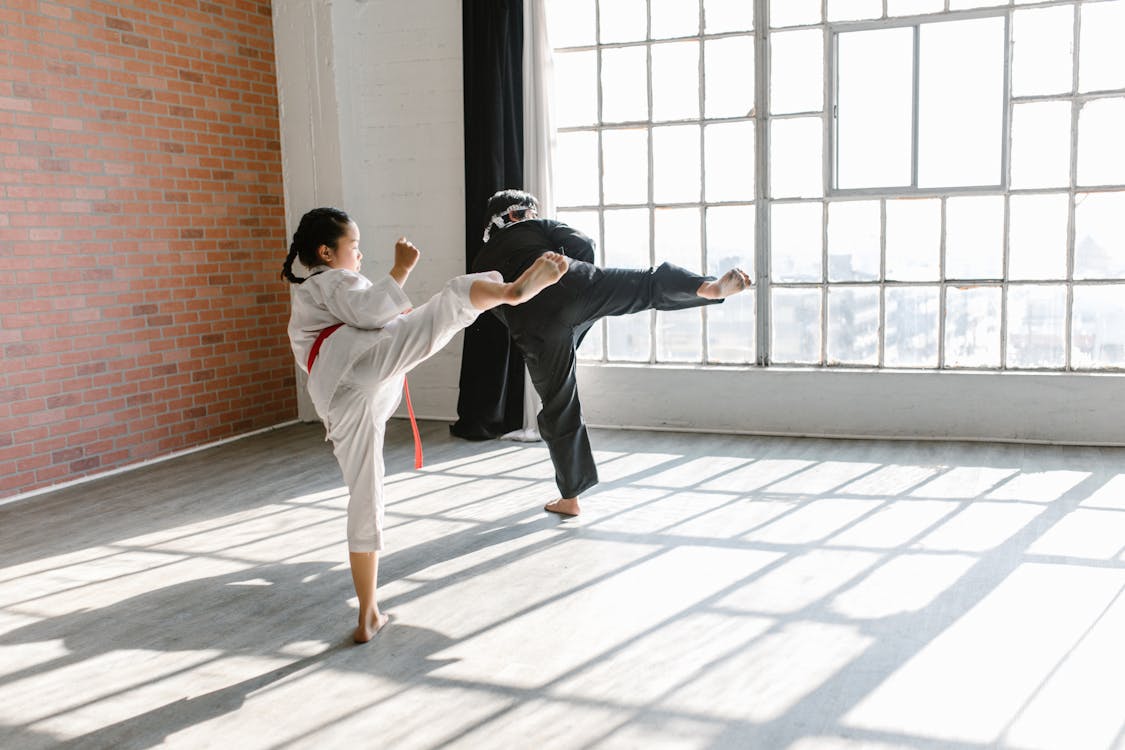 Friday, June 16 · 4:30 - 6:30pm EDT
7669 Limestone Dr. #125 Gainesville, VA 20155 United States
About the Event
Attention parents and kids! School's out and we've got the perfect way to celebrate - for free! Join us for our Kids School's Out Party on June 16th, Friday, from 4:30-6:30pm. Bring your buddies and get ready for some exciting Martial Arts drills and games - great for beginners. Say goodbye to another successful school year and hello to summer! Don't miss this awesome opportunity to kick off your break with a bang. Mark your calendars now!
MAKE & TAKE: Personalized Sign Making!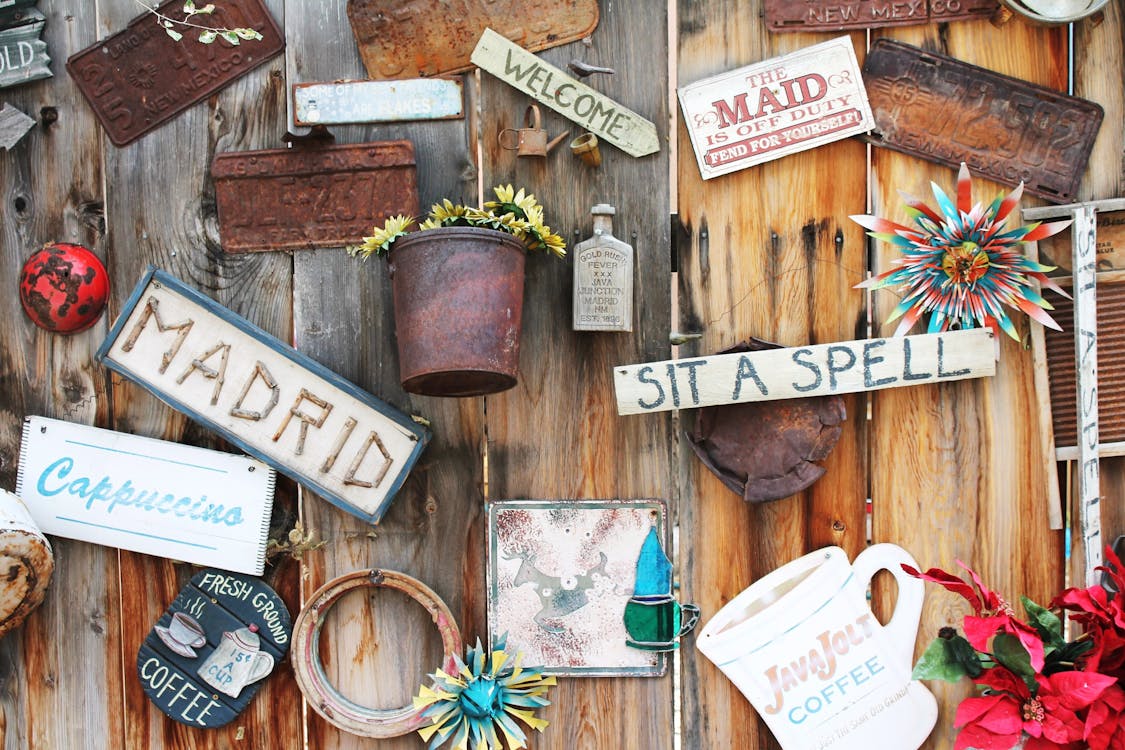 Friday, June 16 · 10am - 2pm EDT
Rockler Woodworking and Hardware - Fairfax 12975 Fair Lakes Shopping Center Fairfax, VA 22033 United States
About the Event
Become a Sign Making Pro and Create a Unique Sign with Rockler! This class is your chance to learn the art of sign making using Rockler's Sign Making Template. You'll gain insights on sawing, routing, sanding, and finishing techniques to custom-design your one-of-a-kind masterpiece. So, at the end of the class, you can take your creation home with pride. And guess what? You enjoy a 15% discount on merchandise purchased in-store on the same day! (Some exclusions apply to this offer). Materials are included, so all you need to do is bring your creativity!
Gear up, lumberjacks! For our woodworking class, make sure you're dressed to impress with snug-fitting clothes and your flowy locks tied back. And don't forget your safety glasses and earplugs - we'll have 'em if you don't! Oh, and one more tidbit - our store offers a smorgasbord of wood types and finishing products, which may trigger allergies in a select few. So just be mindful of what's around ya and have a safe and healthy class!
Puerto Rican Festival of Manassas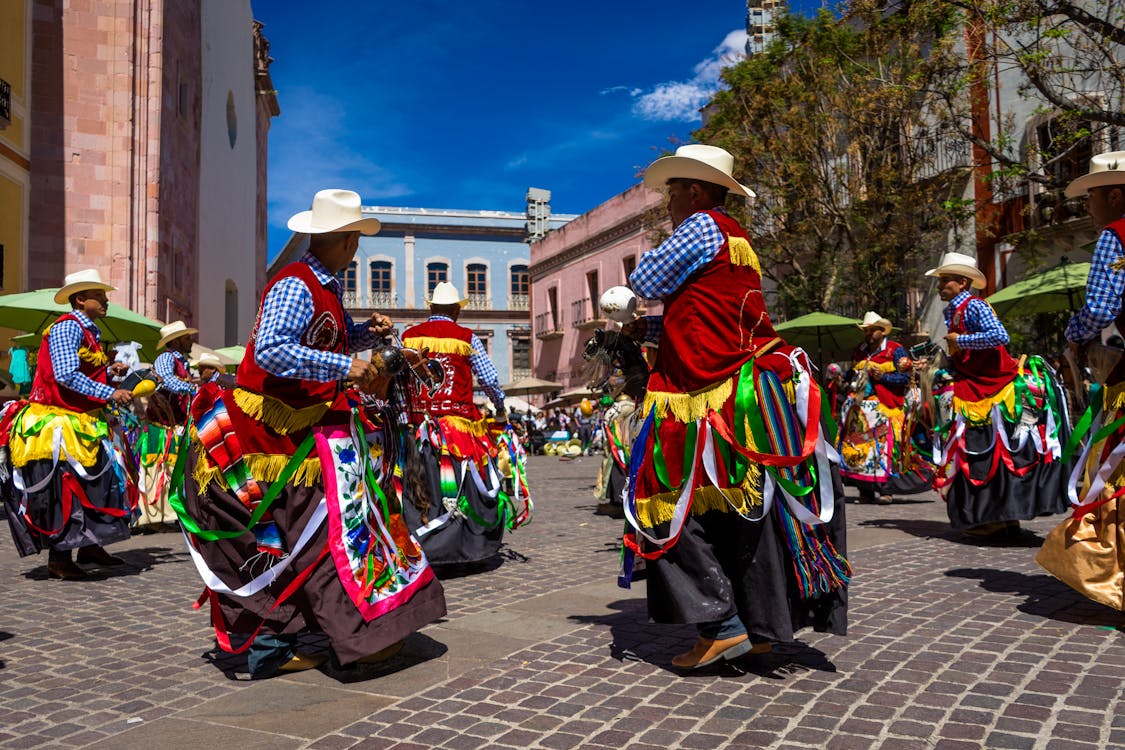 Saturday, June 17 · 12 - 9pm EDT
Harris Pavilion 9201 Center Street Manassas, VA 20110 United States
About the Event
Join us for a day of fun and celebration of Puerto Rican culture at Fiesta Tropical! For those looking to take the train, Amtrak passengers will be able to disembark at the Manassas Station and walk to the Harris Pavilion. For everyone else, there should not be difficulty in finding plenty of free parking for vehicles during the event. Enjoy delicious Latin cuisine, live music performances and so much more as we come together to celebrate cultural heritage on Saturday, June 17th from 12:00 PM - 9:00 PM. So mark your calendars and save the date — we'll see you there!
Manassas 3rd Annual Juneteenth Celebration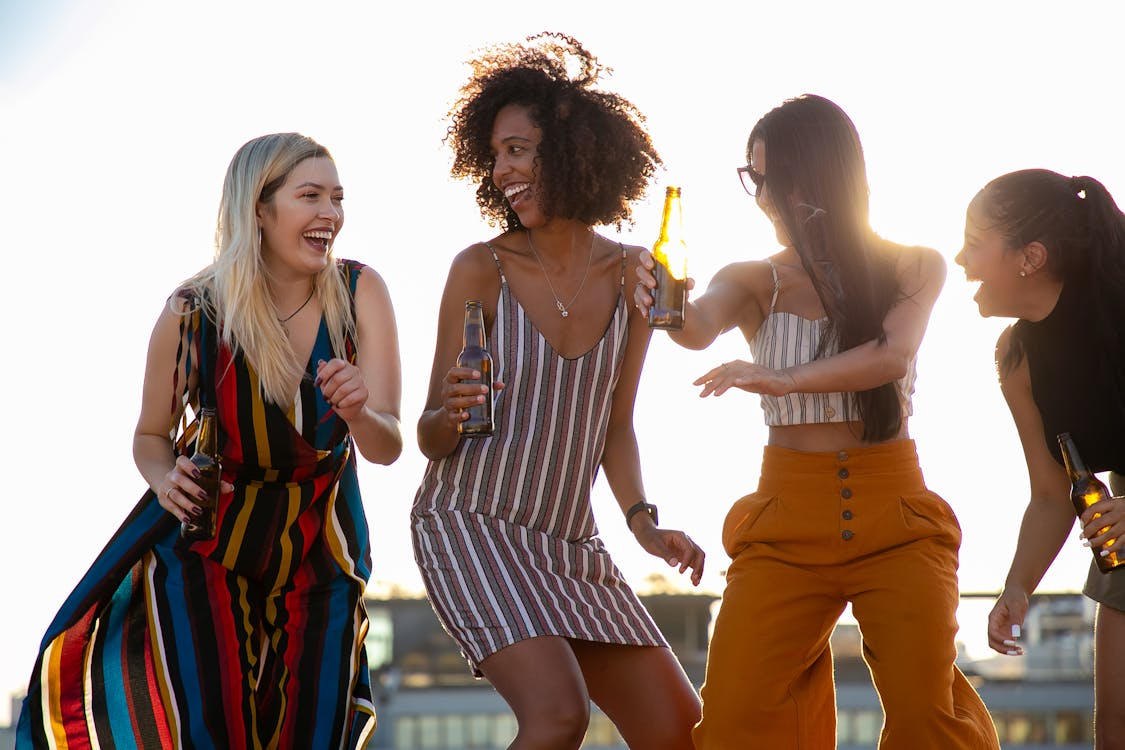 Saturday, June 17 · 2 - 7pm EDT
SplashDown Waterpark 7500 Ben Lomond Park Road Manassas, VA 20109 United States
About the Event
This year's Juneteenth celebration is sure to be full of fun and exciting activities for all ages. From craft vendors, live music, and a variety of food trucks to family- friendly events such as the water balloon toss, face painting, and a scavenger hunt – this event has something for everyone. The Manassas Juneteenth Committee is working hard to make sure that it is an even bigger success than last year's event. We invite you all to come out and join us this June and celebrate freedom, equality, and heritage. Let's come together as a community in true unity and continue the legacy of what Juneteenth stands for: respect and honoring African American culture. Here's to another great year!
Semilla Cultural at the FREE Puerto Rican Festival of Manassas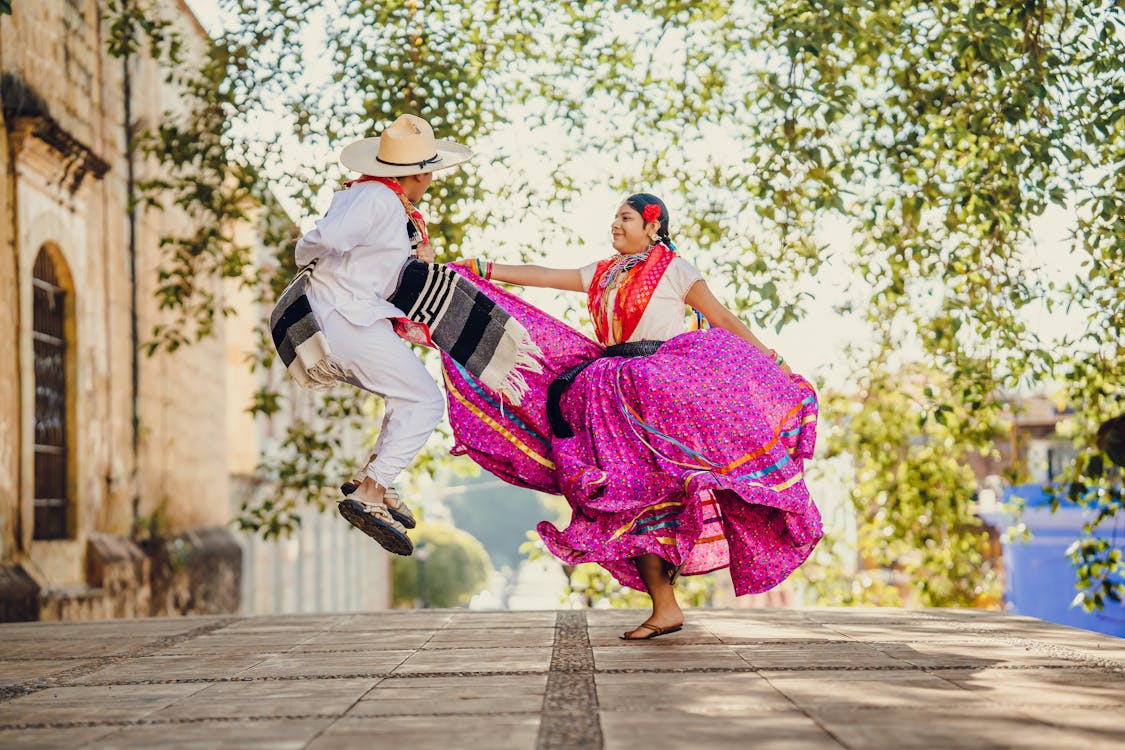 Saturday, June 17 · 12 - 9pm EDT
Harris Pavilion 9201 Center Street Manassas, VA 20110 United States
About the Event
Join in the fiesta as we honor Puerto Rican heritage at the premier annual festival in Manassas! Feast on delectable island cuisine and browse diverse vendor offerings showcased under the blazing sun, while dancers sway to vibrant music in the background. Feel the beat, bring the family, and bask in all the free fun this cultural celebration has to offer. Conveniently located in the heart of Historic Old Town Manassas and with plenty of free parking, there's no excuse not to join in on the festivities!
Their entertainment line-ups: DJ Qremoso, Ocho de Bastos, Kadencia, Semilla Cultural, Izis la Enfermera de la Salsa, Orquesta la Tremenda, Anthony Colon y Nestor Garcia.
Fauquier County Juneteenth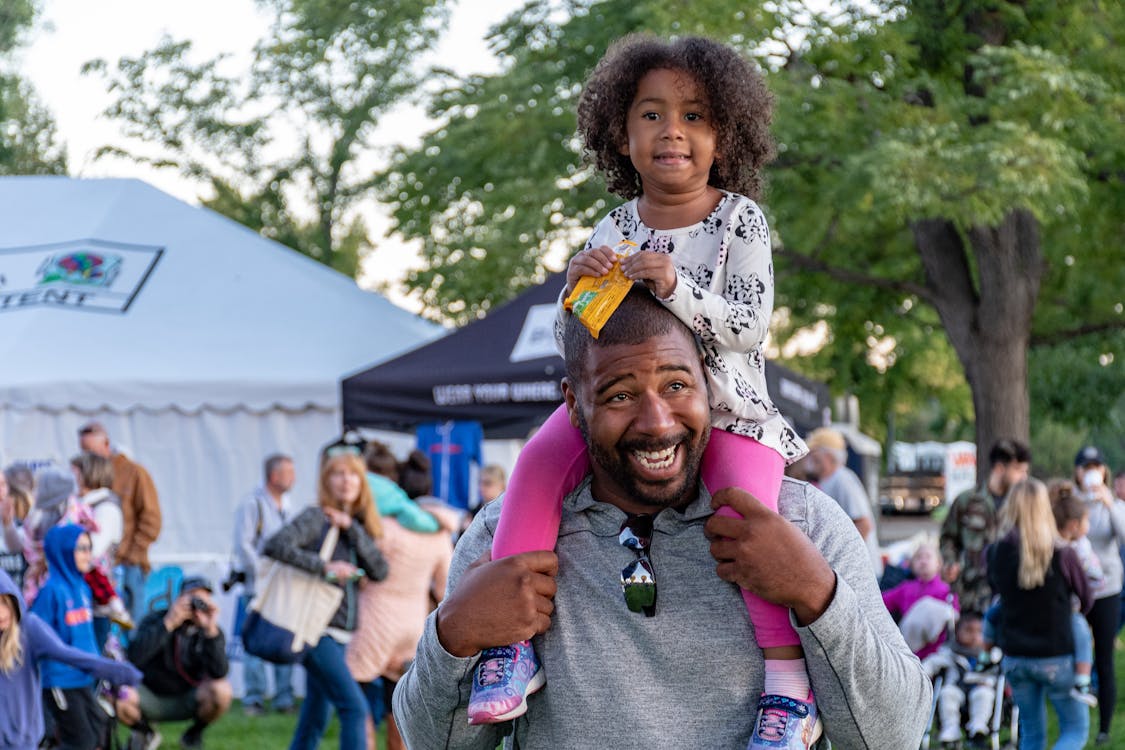 Saturday, June 17 · 11am - 8pm EDT
Main Street Main Street Warrenton, VA 20186 United States
About the Event
Get ready to celebrate Juneteenth in Fauquier County - an event that's all about African culture and experience! We're bringing you an amazing day filled with African dance, spoken word performances, and contests to learn about the history and significance of Juneteenth. Plus, the Afro American Historical Association of Fauquier County will be presenting Black History through their unique lens. We'll also be shining a light on local heroes and community events. And that's not all - you can shop local goods and services at over 60 vendors and even grab a bite from one of our food vendors. Kids, don't worry - we've got activities for you, too! Join us from 5:00-8:00 PM for an unforgettable celebration.
Yoga and Beer
Saturday, June 17 · 11 - 11:45am EDT
Eavesdrop Brewery 7223 Centreville Road #Suite 115 Manassas, VA 20111 United States
About the Event
"Namaste and cheers! Join Sienna for a 45-minute Vinyasa Yoga class suitable for all levels, followed by a well-earned complimentary glass of your favorite beer or cider. Balance your body and mind, then treat yourself to a refreshing pint. It's yoga and beer - the perfect blend of zen and hops!"
FREE Kid's Martial Arts Classes for Beginners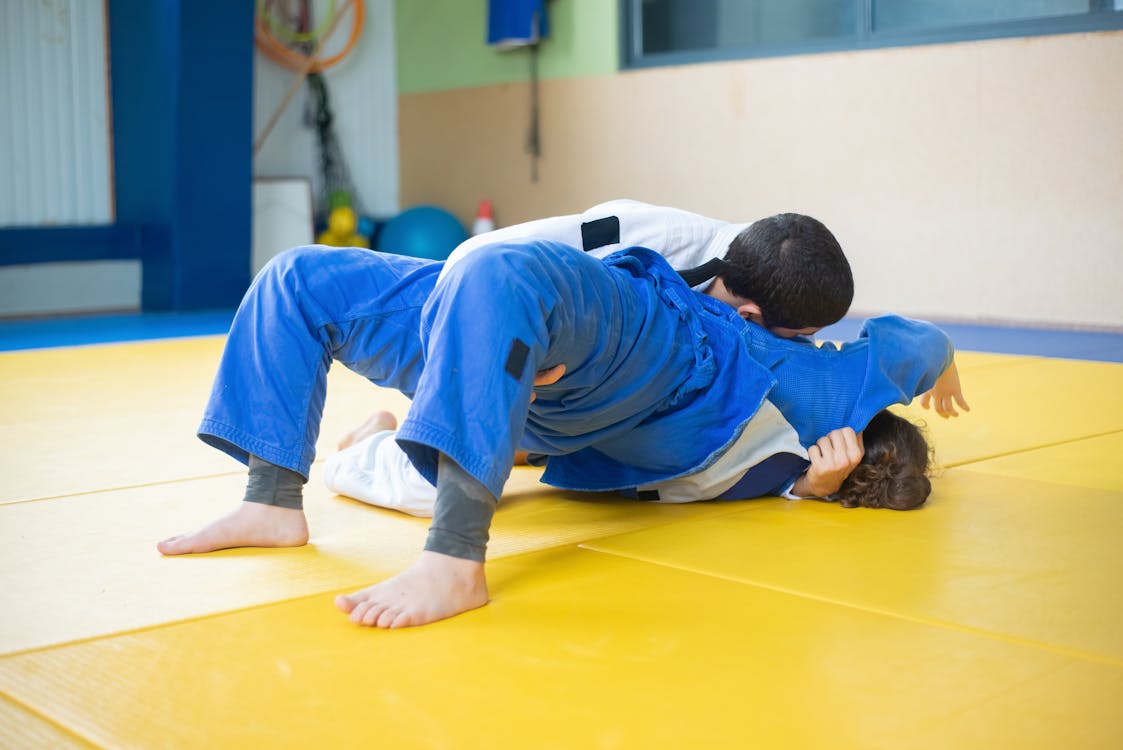 Saturday, June 17 · 11am - 12pm EDT
7669 Limestone Dr. #125 Gainesville, VA 20155 United States
About the Event
Want to give your child the gift of discipline, focus, and self-confidence? Look no further than our FREE Kid's Martial Arts Classes for Beginners! Join us on June 17th for an action-packed hour of learning and fun, tailored to kids of all ages and skill levels. At Life Champ Martial Arts, we believe in teaching values alongside physical techniques, so your child can gain valuable life skills while having a blast. No experience required - just a willingness to try something new. Don't miss out on this opportunity to give your child a head start in life!
Wine, Women and Wealth -Woodbridge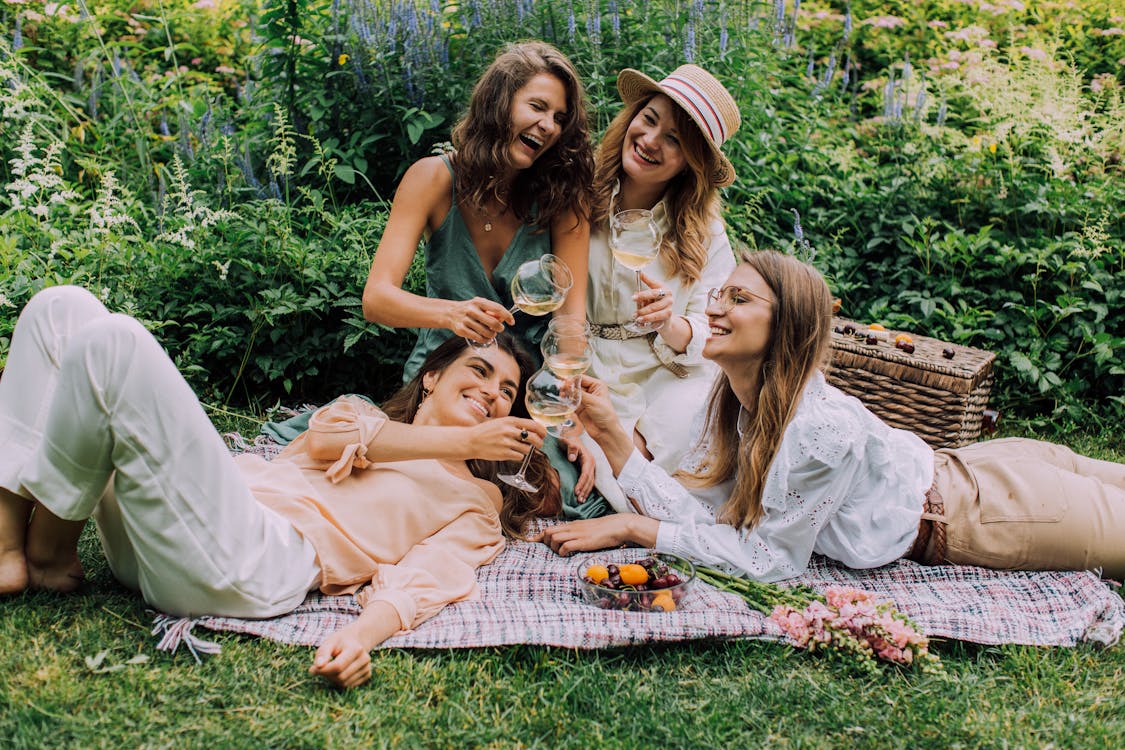 Friday, June 16 · 6 - 8pm EDT
City Realty 14009 Minnieville Road Woodbridge, VA 22193 United States
About the Event
Ladies, are you ready to sip, socialize, and strategize? Join us at Wine Women and Wealth Woodbridge for a night of light refreshments, education, and networking! Expect to make new connections, taste some delicious wines, and learn the ins and outs of personal finance...all while having a blast!
Our mission is to create a welcoming and pressure-free environment where you can meet some amazing women and expand your personal and professional networks. Doors open at 6 pm for networking and the first round of wine tastings. The event officially kicks off at 6:15 pm, so don't be fashionably late!
RSVP is required so we can plan accordingly for refreshments and wine. And listen up, non-wine drinkers! You don't have to be a grape aficionado to join the fun. We're building a community of empowered women, so come as you are and let's raise a glass to women supporting women!
Country Line Dancing at Morais Vineyards & Winery
Saturday, June 17 · 2 - 3pm EDT
Morais Vineyards & Winery 11409 Marsh Road Bealeton, VA 22712 United States
About the Event
Saddle up for an unforgettable day of Country Line Dancing with a Country Fusion twist that'll leave you hootin' and hollerin' for more! Step into your boots and join us for a toe-tapping afternoon on Saturday, June 17th from 2pm-3pm. Get down and dust off your moves under the guidance of our expert dancer, Karen from Boom Fitness Culpepper. Plus, when the jig is up, take a load off and loosen up with a glass of fine wine. This is the ultimate fusion of Country tunes and vino, and tickets include the dance class and a refreshing glass of wine. So don't miss this chance to kick up your heels and revel in the good ol' Country spirit. Check-in begins 30 minutes before the hoedown starts!
Womb Wellness Yoni Empowerment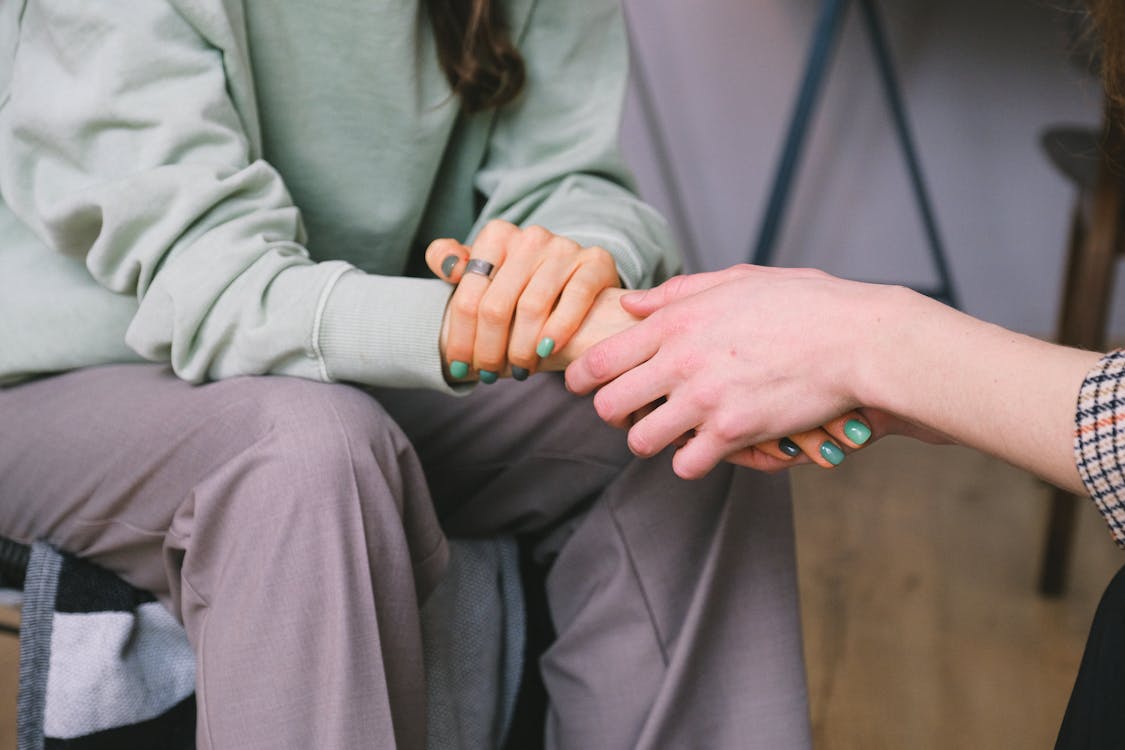 Saturday, June 17 · 11am - 4pm EDT
epiQ Food Hall 14067 Noblewood Plaza Woodbridge, VA 22193 United States
About the Event
LAre you ready to be inspired by women who have faced trauma and broken glass ceilings? We've got you covered at Womb Wellness Yoni Empowerment. Join us for an empowering event featuring guest speakers who embody the true meaning of being an empress. Take a break from the stresses of everyday life and join us for some much-needed self-care. Our retreat offers a range of healing services and tools to help women overcome trauma, pain, and other obstacles while staying connected to their inner selves.
Indulge in a DIY yoni steaming lesson, get creative with our vision board workshop, stay fresh with some personal upkeep waxing, seek guidance with a tarot reading, or try our unique egg cleanse - all while surrounded by a supportive community of women. Don't miss out on this empowering experience!
And as an added bonus, each ticket comes with a voucher for a luxurious Yoni steam at the palace! Don't miss out - be sure to bring your proof of purchase on the day of the event to book your steam session in person.
Stone Ridge - Celebrating Dads "Father Daughter Dance"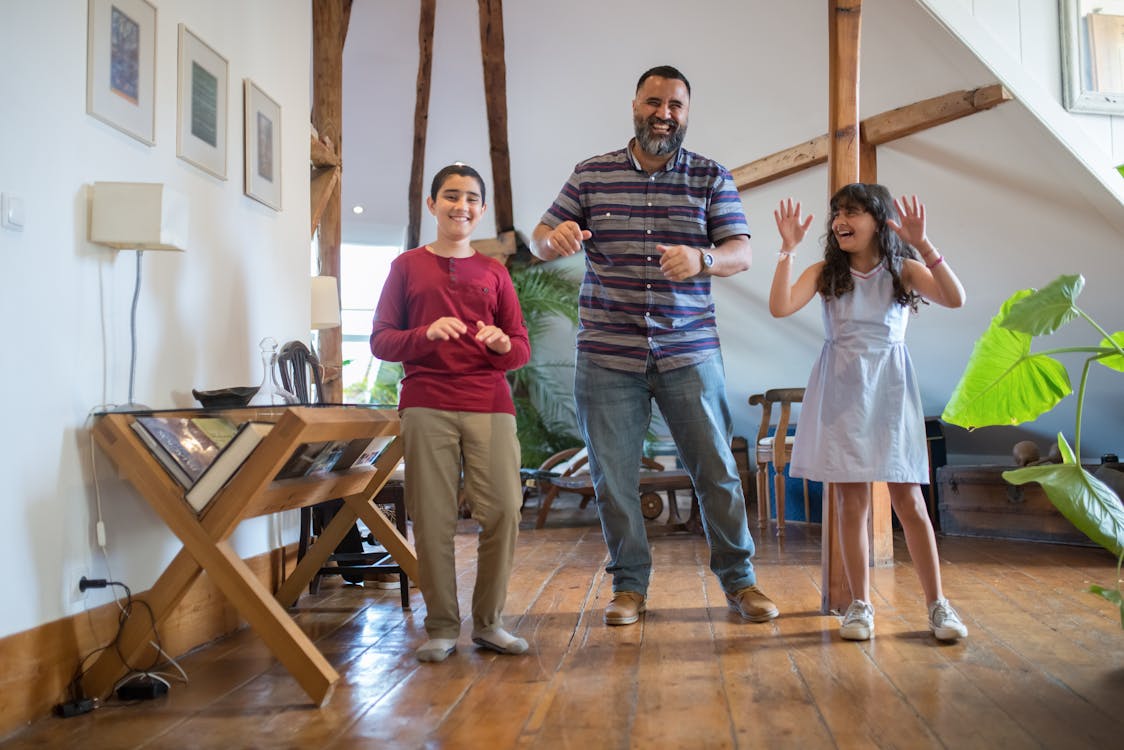 Saturday, June 17 · 6 - 9pm EDT
24609 Nettle Mill Square 24609 Nettle Mill Square Stone Ridge, VA 20105 United States
About the Event
Hey there, dads of Stone Ridge! Get ready to show off your best moves and bond with your daughter at the 3rd annual Father Daughter Dance. We're talking about great music, delicious refreshments, and fun games all night long. And the best part? It won't cost you a dime! Just make sure to register ahead of time to secure your spot.
Don't miss out on this unforgettable evening with your little girl. See you on the dance floor!
Purling with Pop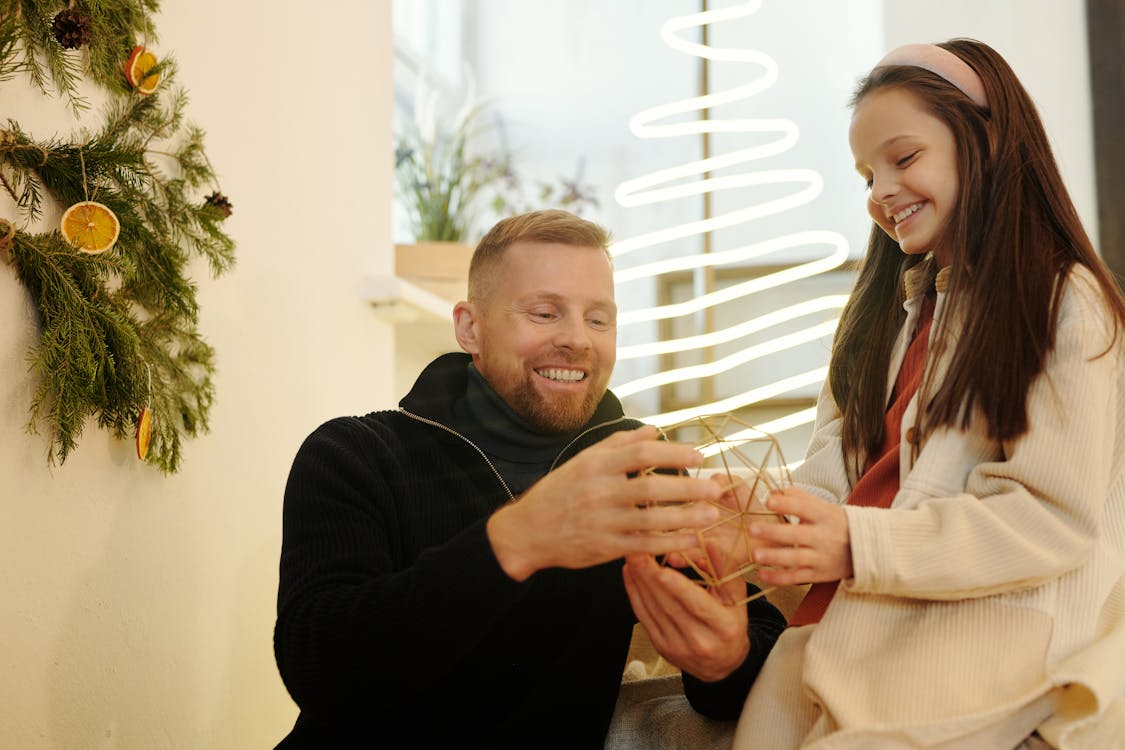 Saturday, June 17 · 2 - 3:30pm EDT
Craftspace 3675 Concorde Parkway Chantilly, VA 20151 United States
About the Event
Celebrate Father's Day weekend in style at Craftspace! Bond with your dad while creating a unique and useful finger-knitted item, like a trendy necktie, a chic bag accessory, or a lovely home decoration. Our expert crafter Natalia from Koroleva Krafts will provide all the supplies you need and guide you every step of the way. It's a fun activity that will leave you with great memories and a one-of-a-kind keepsake. Plus, everyone in the class gets to make a matching item, and we'll even treat you to some delicious refreshments. Don't miss out on this opportunity to craft and connect with your dad!
FREE Women's Wellness Walk & Talk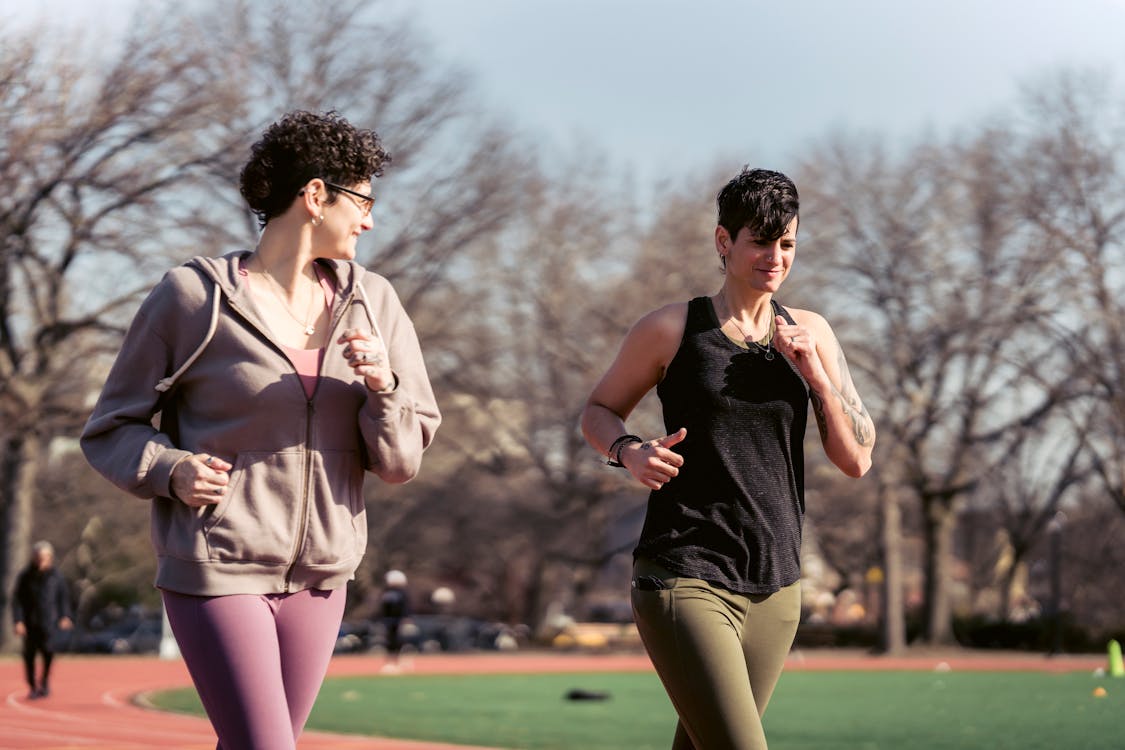 Saturday, June 17 · 8:30 - 9:30am EDT
Neabsco Boardwalk 15125 Blackburn Road Woodbridge, VA 22191 United States
About the Event
Join Coach Christine, your friendly neighborhood Health & Wellness Coach and Certified Group Fitness Instructor, for a refreshing morning stroll and enlightening health talk - FOR FREE!
Meet us at the Park Pavilion to the right of the parking lot and we'll stride along the boardwalk before reaching the Observation deck for our talk. Keep in mind that we may switch up the park locations for our health talks, just to keep things interesting.
But before you join us, don't forget to complete your participation form - it's mandatory for all participants. Lace up your sneakers and let's get moving towards a healthier you!
June 18 Pollinator Week Tour - Gainesville Location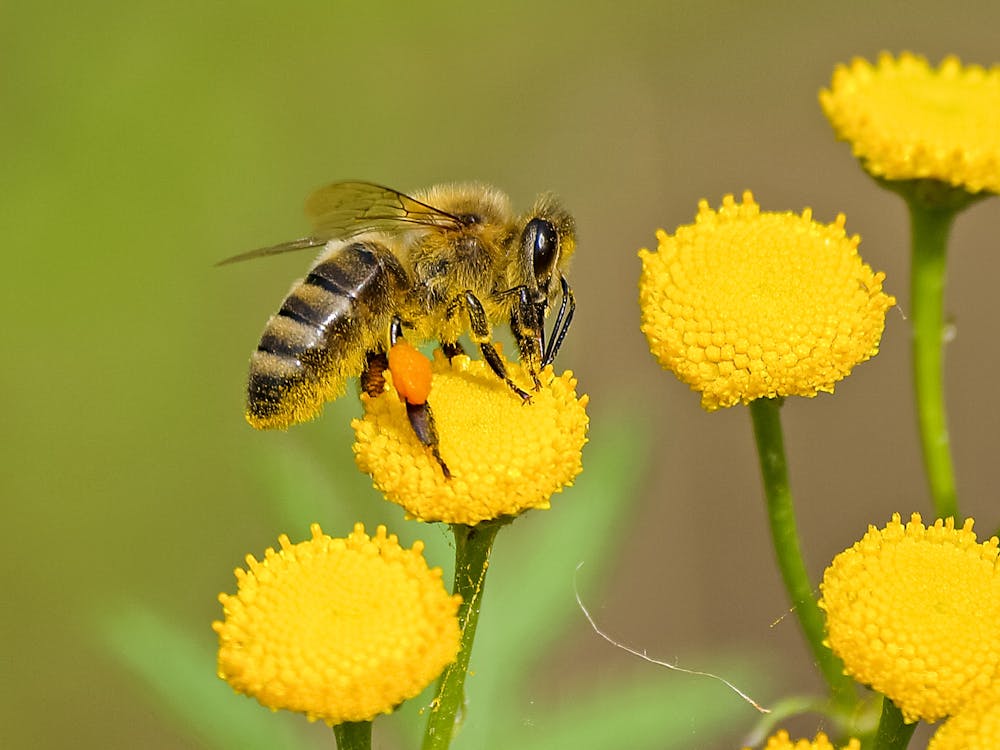 Sunday, June 18 · 1 - 2pm EDT
Merrifield Garden Center 6895 Wellington Road Gainesville, VA 20156 United States
About the Event
Hey nature lovers! Are you ready to create a butterfly-friendly habitat? Come join Merrifield Plant and Wildlife Specialist, Andy Johnson – the native plant guru – for a tour of our Pollinator Week Butterfly display. Discover the most common local butterflies and the plants that support their caterpillars, while also uncovering a host of other fantastic native plants for native bees and other pollinator species. Whether you're dreaming of a full pollinator garden, or just want to welcome a few more butterflies into your yard, this event is right up your alley. Don't miss out – sign up now!
Fondant Fox Topper Modeling Class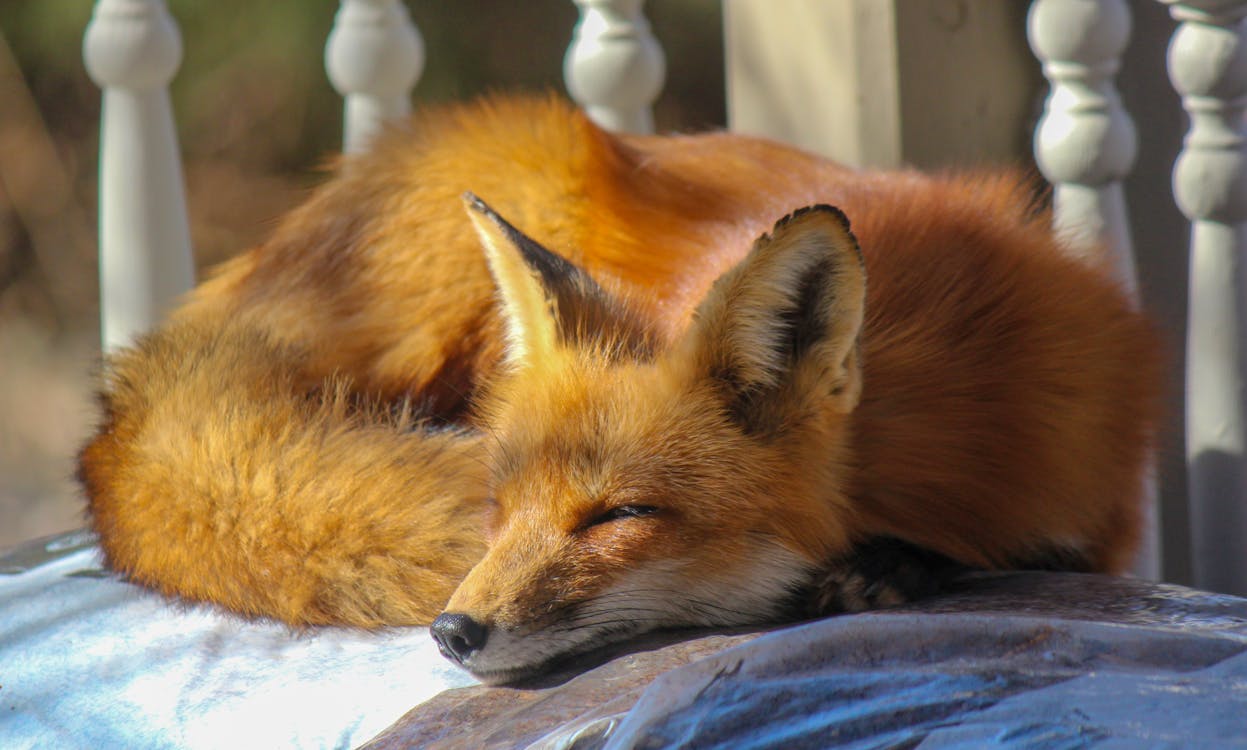 Sunday, June 18 · 10am - 1:30pm EDT
Fran's Cake & Candy Supplies 10927 Main Street Fairfax, VA 22030 United States
About the Event
Get foxy with fondant! Join Sweet Little Morsels' Steph Lawshe for a modeling class that'll teach you how to make an irresistibly cute fondant fox topper - perfect for decorating cakes and winning hearts. Plus, she'll dish out handy tips and tricks on using a basic fondant body base to create other adorable animal toppers.
If you're looking to up your cake decorating game, this class is just what you need. You'll walk away with your very own fondant creation and the skills to go wild with your imagination. And here's the cherry on top: you'll get a 5% discount on all Fran's Cake and Candy Supplies purchases on the day of the class. Don't miss it!
Available for students ages 16+ - Beginner to intermediate
Class requires a minimum of 2 students and there is a maximum of 6 students. In the event of insufficient enrollment, you will receive a full refund.
Tiny Beer Fest 2023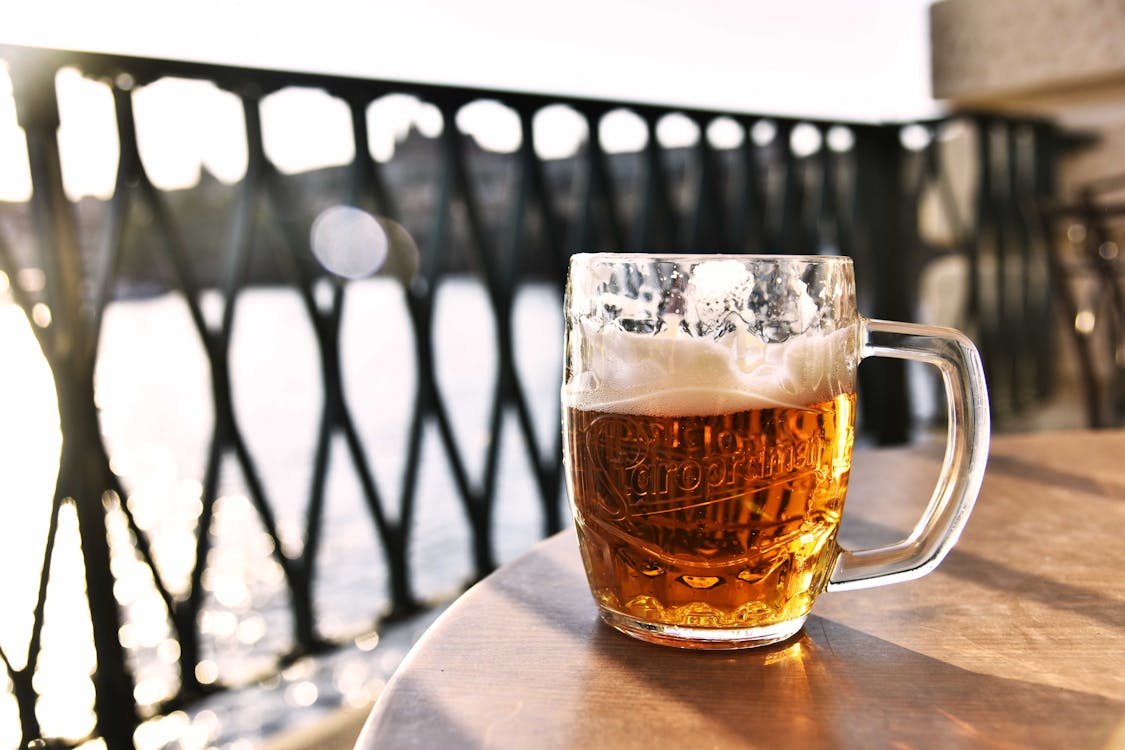 Sunday, June 18 · 12 - 5pm EDT
High Side 4009 Chain Bridge Road Fairfax, VA 22030 United States
About the Event
Get ready for the ultimate outdoor party, beer lovers! High Side's Tiny Beer Fest has got everything you need for a brew-tiful day – 40+ craft beers, ciders & meads, Asian street foods, and tunes to make you dance. Plus, we're raising funds for Fairfax CASA, so you can sip and support a great cause at the same time. Bring the whole family, just make sure you've got your ID if you're planning on adulting with us. And if you're feeling punny, enter our Dad Joke contest for the chance to win some bragging rights. Don't miss the fun – grab your tickets now and join us for a fantastic day out!
As the weekend approaches, you have many excellent options available for a Funday excursion. While you can expect to pay a bit for most of these activities, it is definitely worth it for the memories that you will take away with you. Whether your favorite night out spot or a new favorite place, make sure you kick off your weekend fun night by sipping on fantastic drinks and tasty food! Whether your idea of funday includes adventure or relaxation, remember that making an unforgettable memory comes down to two things: good company and having fun! Don't let this weekend be just another ho-hum Saturday afternoon, make it special and make it count – get out there and enjoy the best NOVA Funday events this weekend!
JACOBS & CO. REAL ESTATE, LLC.
12923 Fitzwater Dr. Nokesville, VA 20155
(703) 594-3800 | jacobsandco.com