Your Guide to the Coolest Things to Do Around NOVA This Weekend
Posted by Scott Jacobs, Broker on Tuesday, September 19, 2023 at 1:49:42 PM
By Scott Jacobs, Broker / September 19, 2023
Comment
Your Guide to the Coolest Things to Do Around NOVA This Weekend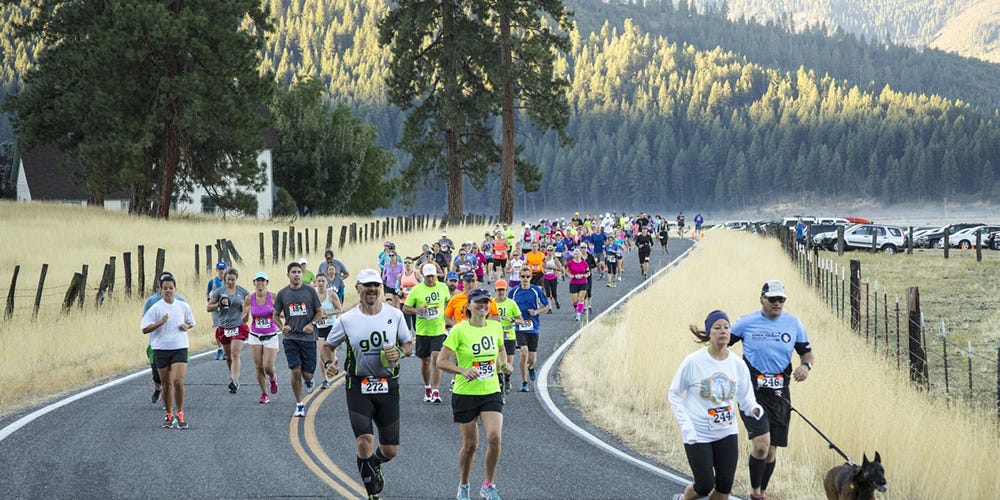 It's The Weekend! What better way to make the most of your time off than to explore and experience all of the amazing activities that across Northern Virginia has to offer. From shopping in historic areas to tasting delicious eats to stepping back in time at historical sites, there is something for everyone to enjoy - no matter what you're in the mood for. So make it a point this weekend to dive head into all the cool things around NOVA and take advantage of everything it has to offer. Live life! Explore new horizons! Try something different! Enjoy the best that Northern Virginia has in store. You won't regret it and you'll have some awesome memories lasting much longer than just one weekend. Have a great time and relax - after all, it's The Weekend!
Final Fridays - Karaoke Edition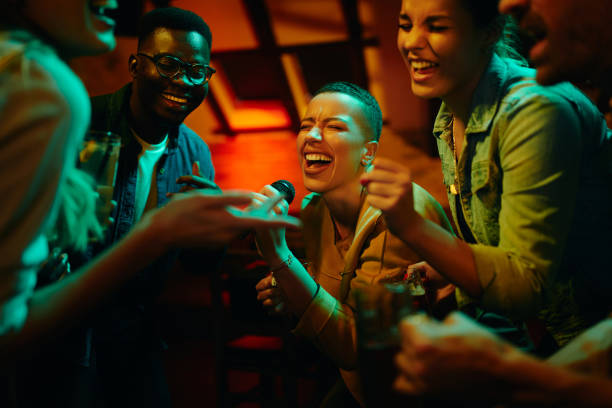 Friday, September 29 · 8 - 11pm EDT
14067 Noblewood Plaza Dale City, VA 22193 United States
About the Event
Get ready for a night like no other on September 29, 2023, at 8PM. We invites you to join us for an unforgettable evening filled with music, laughter, delicious food, and unique cocktail creations. It's your chance to become a rockstar, whether you're a shower singer or a seasoned karaoke pro. Choose from our extensive song selection, from classic hits to modern chart-toppers, and take the stage to sing your heart out. Gather your friends and form a karaoke squad, or make new ones here and harmonize like never before. Indulge in the delectable offerings of epiQ Food Hall, where our carefully curated Culinary Partners have something to satisfy every craving. Don't forget to try out the original cocktail creations that can only be found at Q Bar. Join us for an unforgettable night, and let's create memories that will last a lifetime.
Parent's Night Out: End-Of-Summer Spectacular Ice Cream Party & Dodge Ball
Friday, September 29 · 6 - 9pm EDT
7986 Crescent Park Drive Gainesville, VA 20155 United States
About the Event
Parents, it's time to dust off your dancing shoes and get ready for a night out on the town! Leave the kids with us at our exciting event where they'll be entertained with games, sweet treats, and loads of fun. If you completed the Summer Spectacular Challenge or bring a non-member buddy, you'll get in totally free! However, even if you didn't participate in the challenge, or can't find a buddy to bring along, you can still purchase a ticket for only $25. With only 40 spaces available, you'll want to act fast to ensure your child doesn't miss out on the endless memories that will be made at this unforgettable event. So go ahead, book your date night and trust us to watch the kids while you enjoy your evening!
SMP Roller Skating Trip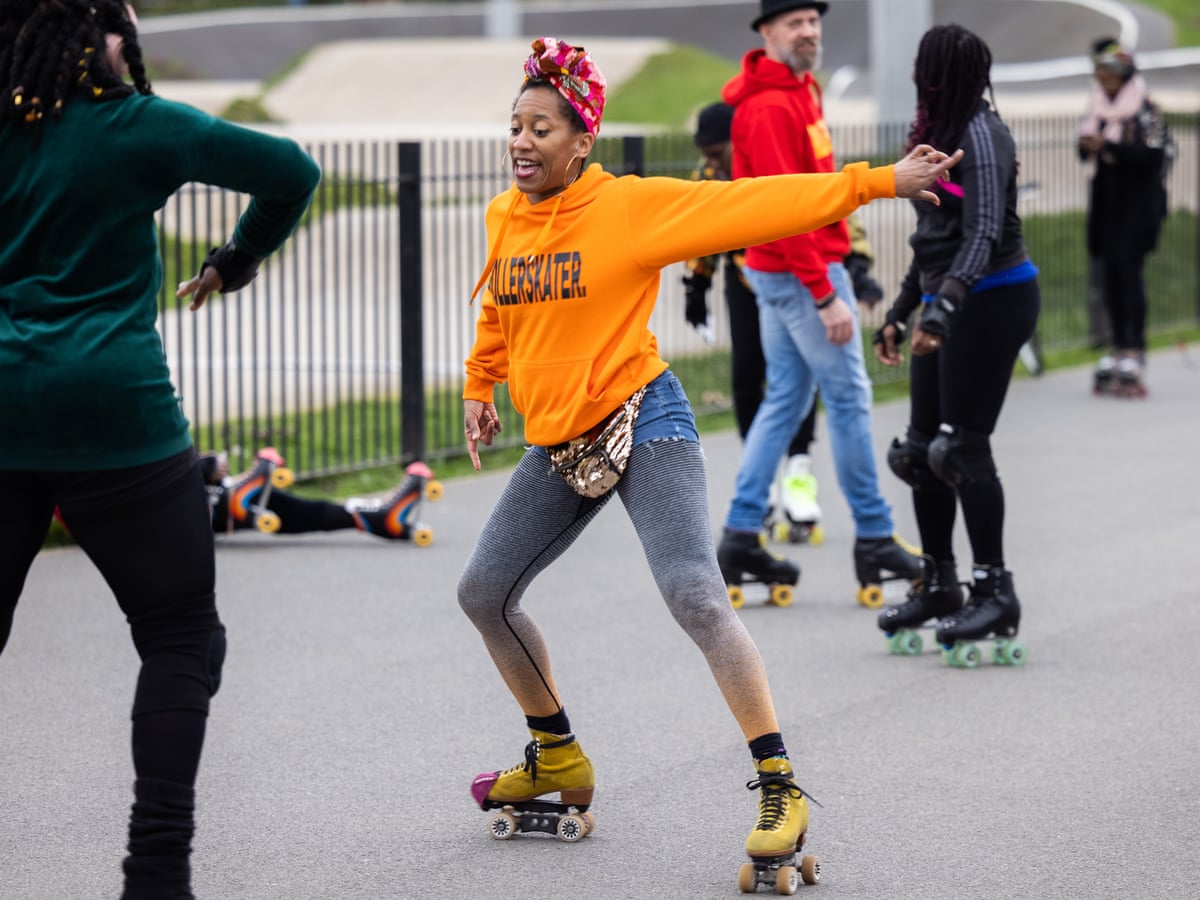 Friday, September 29 · 12 - 4pm EDT
7878 Sudley Road Manassas, VA 20109 United States
About the Event
Active duty single Marines, grab your roller skates and get ready for a trip that's sure to put a smile on your face! Join the Single Marine Program (SMP) on an adventure to Manassas, where you'll spend the day whizzing around the rink and showing off your best moves. There's no better way to bond with your fellow Marines than lacing up and gliding across the floor together. Whether you're a seasoned pro or a first-time skater, this is an event you won't want to miss. So let loose, have fun, and make memories that will last a lifetime. Register now!
2023 Manassas Latino Festival
Saturday, September 30 · 11am - 6pm EDT
9201 Center St Manassas, VA 20110 United States
About the Event
The Manassas Latino Festival is a lively and vibrant celebration of Latin American culture that takes place annually in Virginia. The lively event is put together by Abriendo Puertas, Inc., an organization dedicated to celebrating, promoting, and preserving Latin American heritage and contributions. The festival features live music, exciting dance performances, and a range of delicious foods from different countries in South America. Families are welcome to bring kids of all ages as there are plenty of engaging activities and fun games. The best part? The event is entirely free and open to the public. Whether you're a Latino American or simply appreciate the diverse culture, the Manassas Latino Festival is one event on the calendar that you should not miss. Circle September 30, 2023, on your calendar and make plans to join us at the Harris Pavilion in old town Manassas.
Virginia Spirits Expo: Fairfax City
Saturday, September 30 · 11am - 5pm EDT
10415 North St Fairfax, VA 22030 United States
About the Event
Experience the ultimate day of indulgence at Virginia's ultimate spirits event! Immerse yourself in a world of flavors as you sip on the best spirits and custom cocktails the state has to offer. With live music, delicious food, and more, this is an event you don't want to miss!
Join us for the largest gathering of Virginia distilleries ever seen in NOVA! Be a part of Virginia Spirits Month and take advantage of a 20% discount on bottles from select distilleries.
Explore and taste from a variety of award-winning Virginia distilleries. With your ticket, you'll have access to sample over 150 distilled spirits without the need to purchase additional sampling tickets.
Not only can you sample, but you can also purchase bottles on-site. Discover exclusive bottles that are usually only available at the distillery and cannot be found in stores. Don't forget to try the custom signature cocktails available for purchase as well.
Indulge in the finest spirits, including bourbon, whiskey, rye, rum, gin, moonshine, vodka, cordials, and more. This is a day dedicated to the best distilleries in Virginia.
Get ready for an unforgettable day of spirits and cocktails that will delight your taste buds and leave you wanting more. Join us for an incredible experience you won't find anywhere else!
Reggae in Woodbridge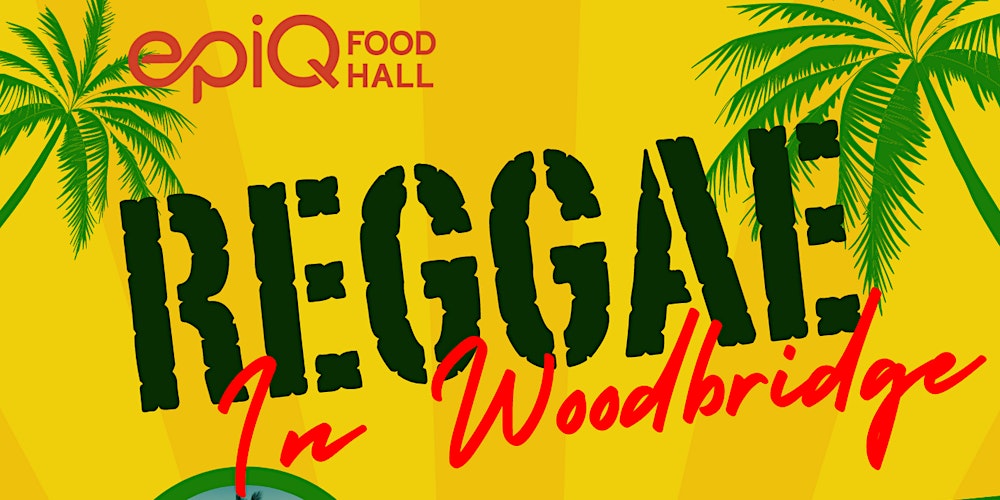 Saturday, September 30 · 5 - 11pm EDT
14067 Noblewood Plaza Dale City, VA 22193 United States
About the Event
Get ready for an unforgettable evening of rhythm, harmony, and good vibes at epiQ Food Hall! Join us as we bring you not one, but two sensational live reggae bands: Asante Sana & Kurlou Reggae Allstars. Immerse yourself in the soul-soothing sounds of reggae while indulging in a diverse selection of delicious food and drinks from our Culinary Partners.
Highlights:
Live Reggae Bands: Dance the night away to the captivating tunes of two amazing reggae bands that will have you swaying and feeling the positive vibes.
Food and Drinks: Treat your taste buds to a wide range of delectable offerings from our diverse Culinary Partners. From savory bites to refreshing drinks, there's something for everyone.
Community: Connect with fellow reggae enthusiasts, make new friends, and share your love for music and culture.
Don't miss out on this magical reggae experience! Get your tickets now and let the rhythms transport you to pure bliss. Spread the word, invite your friends, and get ready for a night of reggae-filled memories. One love, one heart, let's get together and feel all right.
Baby Goat Bottle Feeding & Farm Animal Feeding
Saturday, September 30 · 6 - 7:30pm EDT
8954 Burwell Road Nokesville, VA 20181 United States
About the Event
Experience the Joy of Bottle Feeding and Cuddling with Adorable Baby Goats. Our playful Toy Nigerian Dwarf Goats are small in size but big in love. They can't wait to nuzzle, climb, and jump on you, showing their affection. Join them on the play sets in the goat field, where they often mingle with children. Witness the cuteness of our 5-pound babies and meet our friendly adults that only reach 35 pounds. Enjoy the picturesque view of the baby goat field and lake from our picnic tables, or take shelter from the rain in the baby barn conveniently located inside the goat field.
Our goats are all about interaction and they love playing with you. Rest assured, their neatly trimmed hooves won't scratch you. If you're interested, you can also visit the newborn infants with their mothers in the infant barn. This is a once in a lifetime opportunity to capture unforgettable moments and create memories with the goats. Children aged 4 and younger get free admission.
For a limited time, we're offering an even more immersive experience with full interaction not only with the goats but also with other farm animals like alpaca Marshmallow, donkey Cupcake, ducks Donald & Daisy, chickens Cluck & Squeak, and occasionally kittens and loving Great Pyrenees. Don't miss out on this incredible opportunity.
Flower Fridays Bouquet Club
SEP 29 Fri, 1:00 PM - 6:00 PM EDT
8954 Burwell Road Nokesville, VA 20181 United States
About the Event
Experience the beauty of nature with a Bouquet Club arrangement. Our bouquets are filled with freshly harvested, locally grown flowers, including unique specialty cuts, favorite blooms, native flowers, and herbs. You may even discover a surprise vegetable or edible flowers!
As a member of the Bouquet Club, you'll receive a bouquet that surpasses the quality of farmer's market arrangements. Each one is truly one-of-a-kind, with no cookie-cutter designs. Our inspiration comes from the beauty of everything we grow on the farm, not from what's readily available from wholesalers.
At Little Goat Farm, we take pride in growing a wide variety of perennials, biennials, annuals, and greenery. Our commitment to using no chemicals means that you can breathe in the fragrances and enjoy a bouquet that's free from pesticides, herbicides, and chemical fertilizers.
Put our bouquets anywhere in your home - on your bedside table or dining table - and share the beauty with others. A Flower Bouquet Share also makes a wonderful gift for a loved one or a special treat for yourself.
JAZZFEST with JazzWorx Big Band - A Jazzy Spin on OCTOBERFEST
Saturday, September 30 · 7:30 - 10pm EDT
5615 Wellington Road #101 Gainesville, VA 20155 United States
About the Event
Join us for an unforgettable night of jazz music and Octoberfest at CraftWorx Taproom in Gainesville, VA. Featuring the acclaimed JazzWorx Big Band with special guest recording artist and composer Dave Bandman, our twist on Octoberfest will have you grooving to the sounds of big band jazz, funk, and even an Octoberfest brass band. And let's not forget the beer! With 60 self-pour taps and special Octoberfest brews, you can experience the self-pour revolution and the "wall of beer." Not a beer person? No worries, we have a variety of cocktails available at the bar. Bring your friends, family, and even your mother-in-law! This show will most likely sell out, so make sure to purchase your tickets online in advance. Don't miss your chance to experience great beer, food, and live music at CraftWorx Taproom.
Robotics Introduction Workshop for 4th-8th Graders (Design, Build, & Code)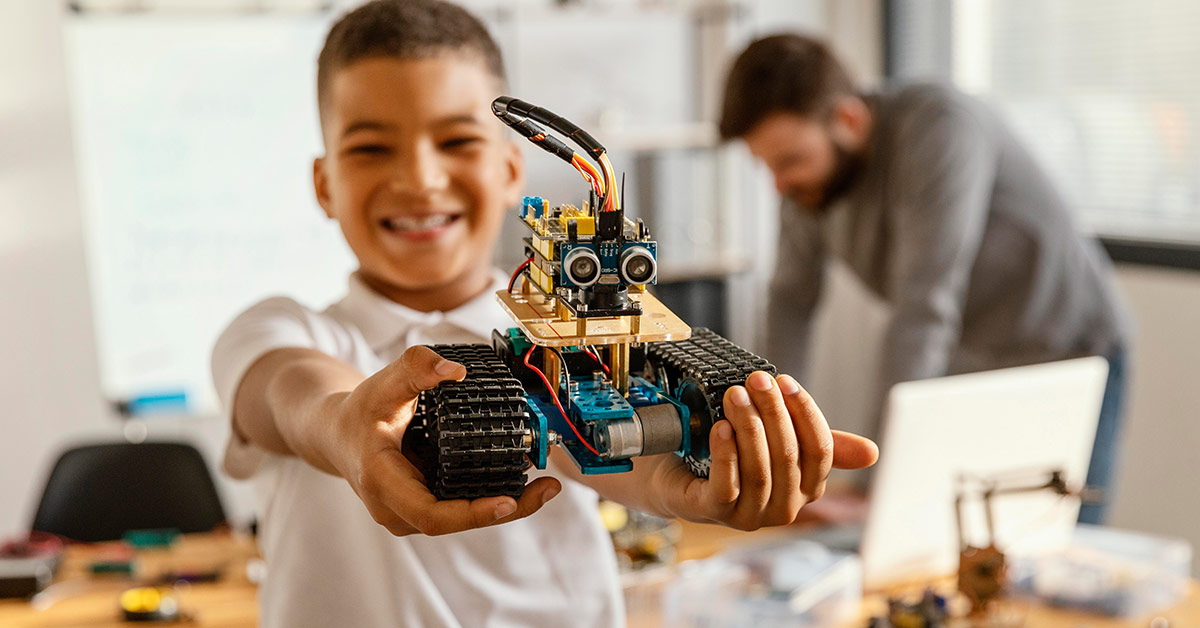 Saturday, September 30 · 9am - 5pm EDT
6100 Antioch Road Haymarket, VA 20169 United States
About the Event
Experience the excitement of robotics with this guaranteed-to-run workshop! Join us with your 4th-8th grader to learn about designing, building, and programming robots. Each registration includes a ticket for both one youth and one adult/parent.
Working in buddy pairs, participants will be organized into teams and assigned a thrilling mission for their robots to complete. Using VEX GO and/or IQ robotics kits, you'll design and build your own remote control robots. Need to make adjustments? No problem! You'll have the opportunity to test, redesign, and rebuild your robots to ensure mission success.
But that's not all! Learn the art of programming and coding as you compete against the clock and other participants. Discover whose robot can earn the most points and complete the mission the quickest and autonomously. Plus, you'll also learn the essential skill of maintaining an Engineering Notebook to document your work.
Please note that while this workshop meets the requirements for the BSA Robotics Merit Badge, it is not a BSA event. Our facilitator is a certified NCAC Prince William District Robotics Merit Badge Counselor, so feel free to coordinate with your Scoutmaster if you want to earn credit for the merit badge. Don't miss out on this incredible opportunity!
Pets 4 Life 5K & 1K Run/Walk
Saturday, September 30 · 8am - 1pm EDT
Prince William Forest Park, Park Entrance Rd, Triangle, VA, USA
About the Event
Experience the Pets 4 Life 5K Run Walk at the stunning Prince William Forest Park in Triangle, VA, USA. Join us as we lace up our sneakers, leash up our furry friends, and embark on a paw-sitively amazing adventure. Whether you're a seasoned runner or prefer a leisurely stroll, this event is a purr-fect way to show your love for pets and contribute to their well-being. As you traverse the scenic trails, enjoy the breathtaking backdrop of the park, leading you to the finish line. Don't let this tail-wagging experience pass you by!
Glory Days Grill Cross Country Invitational
Saturday, September 30 · 8am - 5pm EDT
Centreville, VA, USA Centreville, VA United States
About the Event
Experience the thrill of cross country running at the Glory Days Grill Cross Country Invitational! Join us in the picturesque town of Centreville, VA, USA for an unforgettable day of racing. Lace up your shoes and get ready for an exhilarating event that caters to runners of all levels. Don't miss out on this incredible in-person experience.
Workhouse Haunt: Game Over (Special Preview Night)
Saturday, September 30 at 7:00PM - 9:00PM
12500 Dillingham Square Woodbridge, VA 22192 United States
About the Event
Attention parents! Are you worried that your child might become a victim of bullying? Look no further than the Life Champ Martial Arts Bully Prevention Workshop & Seminar! Our two-week program teaches kids not just how to stand up to bullies, but also provides self-defense lessons that will stay with them for life. We believe that building confidence and discipline are essential in helping children defend themselves no matter what the situation. Our fun and engaging classes provide the perfect opportunity for your child to learn goal setting and reaching accomplishments that will boost their self-discipline. Our expert instructors are friendly and approachable, and will provide action-packed classes to motivate your child and burn off some energy. Sign up now before spaces run out and give your child a chance to learn while having fun!
Fall Wild Edible Plants: Earth Connections Series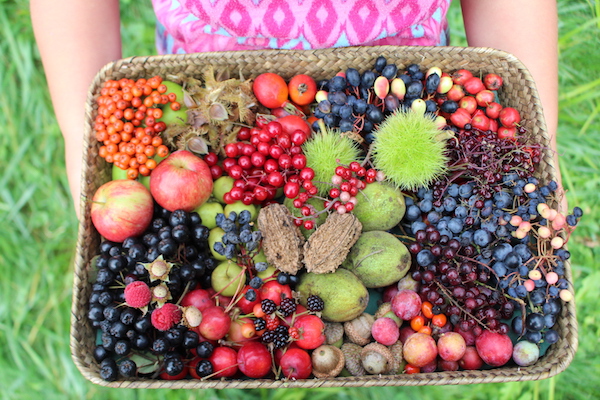 September 30 Sat at 10:00AM - 5:00PM
Sky Meadows State Park 11012 Edmonds Lane Delaplane
About the Event
Step into the beauty of the Blue Ridge Mountains and learn about the incredible world of wild edible and medicinal plants. Join professional outdoor instructor Tim MacWelch for a full-day hike where you'll discover both native and non-native species that are useful for food and medicine. As the hiking concludes, you'll even get to sample the foods you gathered from the wild. Plus, each participant will receive a full-color copy of MacWelch's Fall Wild Edible Plants manual to take home as a reminder of the plants they studied in class. Don't miss this opportunity to explore the nature of the mountains. Registration is limited to only 15 people, so visit the Advanced Survival Training website to sign up today!
GRAPES TO GLASS WINE TOUR: Fall Harvest Edition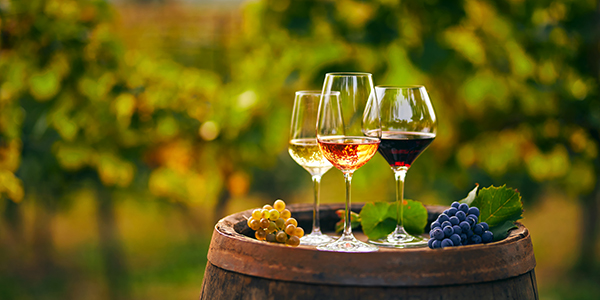 Sunday, October 1 · 12:30 - 3:30pm EDT
15950 Lee Highway Centreville, VA 20120 United States
About the Event
Embark on a captivating journey through the world of wine production. Follow the grapes from vineyard to state-of-the-art Production Barn, where you'll witness the winemaking process in action. Savor a sample of wine at the beginning of its transformation, with the potential to become one of our acclaimed award winners. Led by a personal Tour Guide, this 1-hour walking tour also includes a delightful tasting of four exceptional wines.
SUNDAY FUNDAY CONCERT WITH CARLEIGH JANE
OCT 1, Sunday at 3:00 PM - 4:00 PM
HARRIS PAVILION @ 9201 CENTER ST, MANASSAS, VA 20110, USA
About the Event
Carleigh Jane is a true music prodigy. At just 13 years old, this talented acoustic musician has already achieved more than many seasoned musicians twice her age. From the tender age of five, Carleigh was attending piano lessons and honing her musical skills. By eight, she had embarked on professional voice instruction, and by ten, she had taught herself how to play both the ukulele and acoustic guitar. It was only a matter of time before Carleigh began sharing her musical prowess with the world, and she has been performing as a solo acoustic musician since the age of ten. Luckily for local residents, Carleigh has been performing at Manassas First Friday events throughout the year. Don't miss your chance to see this promising young songwriter in action. Bring a chair, sit back, and enjoy this beautifully crafted free concert.
Northern Virginia EV Showcase - Electrify Your Ride!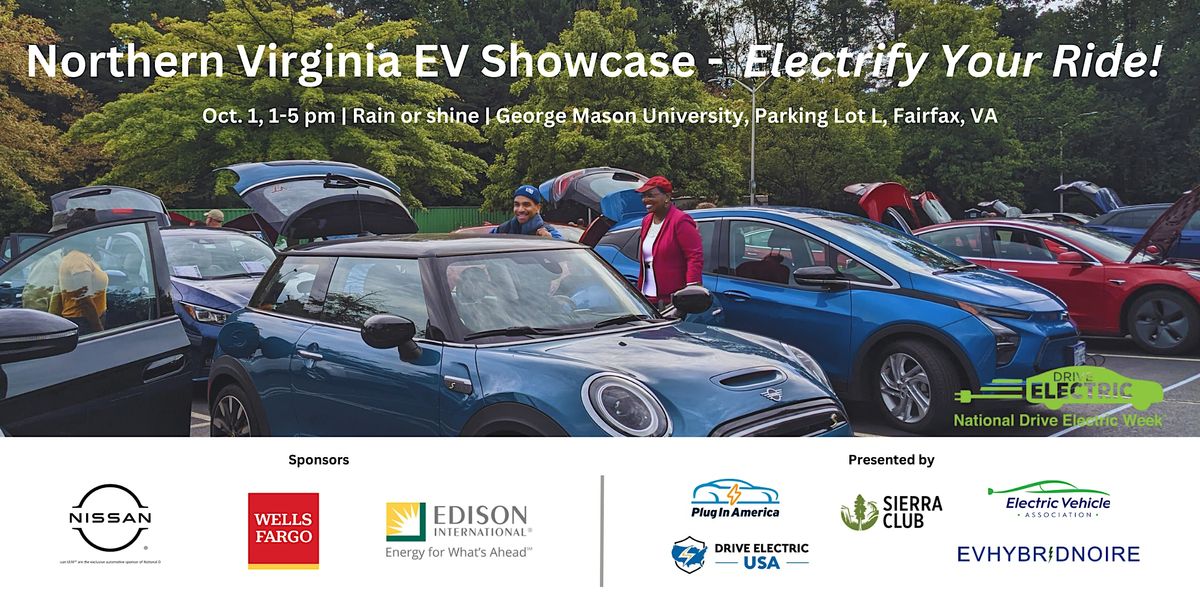 Sunday, October 1 · 1 - 5pm EDT
4400 University Drive Fairfax, VA 22030 United States
About the Event
Electric vehicles are changing the way we drive, and now you can see a variety of models all in one place! Whether you're a proud EV owner or just curious about the technology, this event is the perfect opportunity to learn more and have some fun. Test drive your dream car or chat with other EV enthusiasts, and don't forget to check out the electric bus while you're there. Best of all, it's completely free and open to everyone - rain or shine! So come on out to GMU's parking lot L in Fairfax, Virginia and electrify your ride today!
Super School Kids Yoga 12-Week Course
OCT 1 Sun, 11:00 AM - 12:00 PM EDT
5587 Guinea Road Fairfax, VA 22032 United States
About the Event
Looking for an exciting and playful way for your super school kids to connect with their breath, body, and mind? Look no further than our 12-week Super School Kids Yoga course! This course is specifically designed for children, making it the perfect opportunity for your little ones to experience the benefits of yoga. Our Warrior Kids Yoga studio, located in Fairfax, VA, USA, will offer in-person classes where your child can connect, breathe, move, and focus in a fun and engaging way. Whether your child is new to yoga or an experienced yogi, this course is sure to be a great fit. Join us for this incredible opportunity to help your child find inner peace and balance today!
Live Music by Shane Click at Lost Barrel Brewing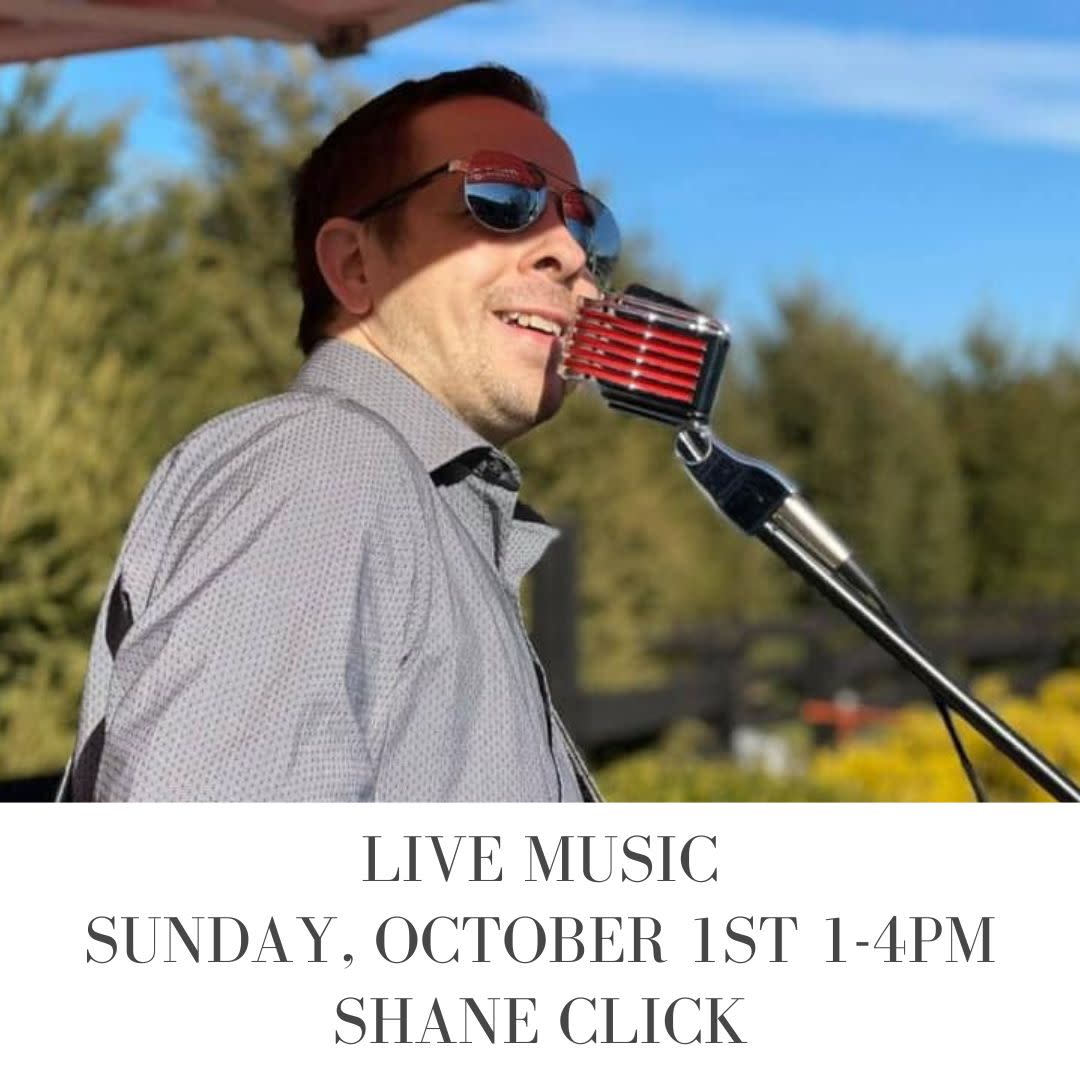 Sunday, October 1 · 1 - 4pm EDT
36138 John Mosby Highway Middleburg, VA 20117 United States
About the Event
Join Lost Barrel Brewing for an unforgettable night of live music, drinks, food and fun on a beautiful horse farm in Middleburg, VA. This all ages brewery has plenty of spots to enjoy your drinks, whether it's in their cozy taproom, stunning yard or on their inviting porch. And don't worry about the weather ruining your night, the music will move indoors when it's cold and outside on the porch when it's nice out. Plus, if you want to snag a spot near one of their fire pits, just shoot them an email to reserve a spot. With beer, wine, and even hard seltzer on the menu, there's something for everyone to sip on while they enjoy the music. And if you get hungry, they've got you covered there too! With food options available, you won't have to leave the fun for even a moment. So mark your calendars, bring your friends, family and even your furry companion if you'd like, and head over to Lost Barrel Brewing for a night you won't forget!
Bakeshare! Bake Something to Share with Your Fellow Baking Enthusiasts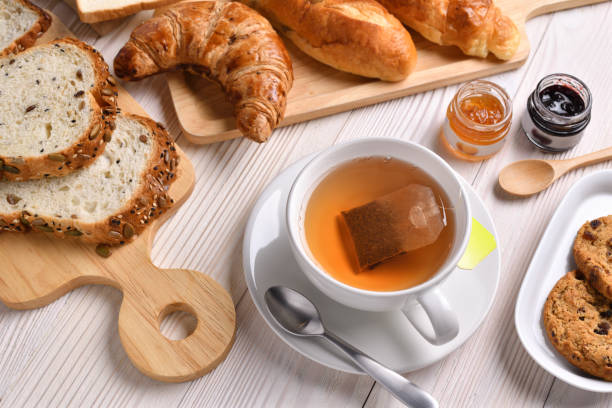 Sunday, October 1 · 4 - 5:30pm EDT
714 Pine Street #Suite 1001 Herndon, VA 20170 United States
About the Event
JCome one, come all to the Elden Street Tea Shop, a cozy little oasis for those of us who just can't get enough of baked goods! Join us as we gather together to swap recipes and sample each other's finest creations. There's something magical that happens when self-proclaimed foodies gather in one place to share a passion, and we can't wait to see the mouth-watering delights you have in store for us. Bring your favorite homemade treat, be it a sweet confection or a savory delight, and let's get to know each other over a cup of tea and a satisfying, home-baked snack. See you there!
With so much going on in Northern Virginia this weekend, from adventure parks to karaoke, there's something for everyone. As you explore this area and all it has to offer, be sure to take note of any new discoveries that you make along the way. The beauty of NOVA is that there are always new activities and places to uncover—and this weekend is no exception! So don't miss out; get out and start living your best life right here in Northern VA this weekend!
JACOBS & CO. REAL ESTATE, LLC.
12923 Fitzwater Dr. Nokesville, VA 20155
(703) 594-3800 | jacobsandco.com